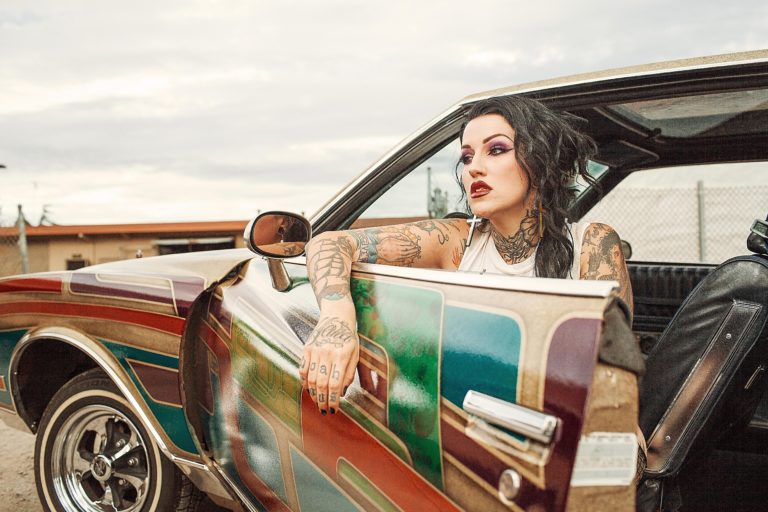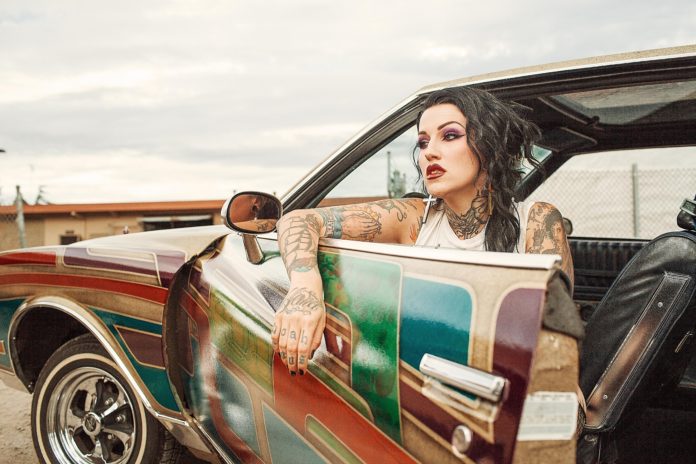 Tattoos are a beautiful piece of art you can get on your body. People who love tattoos can often be heard saying that our body is the most amazing canvas for tattoo art. Tattoos are the best ways to express yourself, and as they are permanent, they become a part of our body. Now you must be thinking about what are the best tattoo spots. Relax! Here is an article with the best tattoo placement ideas.
At the present time, tattoos are getting smaller and more intricate. There is no limit where you can get inked. Along with classic tattoo spots like arms, hands, and ankles, there are other spots like between fingers or inside ears.
We have made a go-to guide to help you find out the best spot where you can get your tattoo. 
Things to Consider When Finding the Right Tattoo Spot
If you are a person who loves tattoos, there are endless options where you can get inked. However, it is better to think about certain things when it comes to tattoo placement.
Some areas of our body are better than others, especially if you want your tattoos to look good in the future. Below mentioned are some things to consider when finding the right tattoo spot. 
READ MORE: Destroy Evil With These Protection Tattoos.
Keep the Wrinkles Away
If you want your tattoo to look good when you get older also, then it would be better to opt for places on your body that are not subject to much shape change or wrinkling. For instance, a tattoo on the abdomen may look amazing when you are young and fit, but if you put on extra weight, that tattoo will look distorted.
The same is the case with our body parts that get wrinkles easily. For instance, the area behind the elbows and knees are prone to wrinkling and movement. Therefore, it is better to avoid such spots that are prone to creasing. It will help to keep your tattoo look good as you get old.
Stay Away from Sun
You might think that the ink is permanent, but trust me, it can also fade away. The ink used in permanent tattoos is affected by certain elements.
One thing that can damage and fade your tattoo is too much exposure to the sun. The exposure will not only damage the skin and fine lines of a tattoo but will also lead the ink to fade away soon. 
The solution is to get tattoos on the body parts that are often covered up. If you want to showcase your tattoos, then make sure to apply sunblock on the inked areas.
Hand and Feet
If you are planning to get tattoos on your feet or hands, then think again. We use our hands and feet a lot. Moreover, our hands get exposed to soapy water a lot. All these things impact the durability of a tattoo. If you want to get a tattoo in these areas, then keep it simple, small, and bold.
Tattoo Placement Ideas
One of the most important things that help to decide the tattoo spot is the tattoo design. Some designs suit larger areas like the back or chest, whereas others look best on fingers and other smaller areas.
For instance, a mandala tattoo looks best on the hand or arm. On the other hand, big dragon tattoos look amazing on the chest. It also provides the artist with enough space to make the design adequately. 
Another thing that determines tattoo placement is meaning. Yes, you read it right. The meaning of a tattoo is also affected by the tattoo spot. Tattoo placement meaning plays an essential role. For instance, a tattoo close to the heart means the tattoo symbolizes something dear and close to the person.
So, where to put a tattoo? Here are some of the best tattoo placement ideas to help you decide the right one for you.
Chest/ Ribs
If you want to celebrate your love for someone or something important to you, then the chest is the best tattoo location for you. As our chest is close to the heart, tattoos placed at this spot honor the love.
In case you are planning to get a romantic tattoo, then also the chest is the right tattoo spot. Another best thing about this place is that you can cover it and show it off to your loved one if desired. The same is the case with the ribs tattoos; you can easily hide them and display them when you really want to. 
Sternum
The sternum is another best tattoo placement idea. The sternum is present in the middle of our breasts on the tough part of the bone. It is an amazon tattoo location for women who want to get inked on an intimate location but also want to keep it hidden.
Tattoos placed near the breast are a perfect choice for women who want to create a peek-a-boo effect. So boost up your inner Rihanna and feel amazing with a tattoo on your sternum.
Finger
Gone are the days when tattoos looked amazing when they were big. The trend of minimalist tattoos is at the peak. Now, if you are planning to get an elegant minimalist tattoo, then fingers are the best tattoo placement idea. Finger tattoos are perfect small designs like bow tattoos or floral tattoos. 
Finger and hand tattoos are not only cute; they also require extra care if you want them to last for a longer time. We constantly wash our hands, which leads the tattoos to fade away faster. You keep your finger tattoos fresh and beautiful looking for a longer time by using moisturizing tons and not scrubbing dry.
Wrist
The wrist is one of the most popular tattoo placement ideas. It is an amazing location for smaller designs, and you can easily show off designs in this place.
The possibilities of wrist tattoo designs are endless. Some of the popular choices include nature tattoos, butterfly tattoos, or star tattoos. However, be careful while getting inked on your wrist. 
Forearm
The forearm is another best tattoo placement idea. This tattoo location is considered the best as it is easy to apply the required pressure on this place for a crisp and dark tattoo.
Arm tattoos usually represent toughness or strength. Lots of people opt for medium to large tattoo designs around here. Many opt for getting armband tattoos as they look cool and easy to show off when wearing a shirt or t-shirt. 
The forearm is also an amazing place to get word tattoos. It is just a perfect choice for scrip or lettering as there is plenty of space where you can write phrases.
Thighs
If you want to be the center of attraction, then getting a tattoo on the thighs is a perfect tattoo placement idea for you. Let your tattoos peek out under skirts or shorts, or you can display it fully at the beach.
Thighs are a perfect choice to get big tattoos and unique tattoos. It is easy to apply fire pressure on the upper thigh, which allows you to get a dark and crisp tattoo at this tattoo spot.
Ankle
The ankle is one of the most painful spots to get a tattoo. If you want a flirty and feminine vibe, then ankle is the perfect tattoo placement for you.
The ankle is an amazing place to show off a piece of art subtly. It is a perfect place to get unique tattoos. Or if you are a person who loves the seas of beaches, then you can get an anchor tattoo on your ankle. 
Neck
Neck tattoos are a perfect choice if you want to be in the limelight. As neck tattoos are most likely to be visible all the time, it shows that you are not afraid of risks. Neck tattoos easily grab people's attention, and it is a unique tattoo spot. 
Back
A tattoo placed at the lower back is usually considered sexual and alluring. But if you want to get a tattoo at this place, then go get it. Who cares what people think.
The upper back is a delicate spot to get a tattoo and is a perfect place if you want to get a big tattoo. The large and flat area makes an excellent canvas for a tattoo artist.
Spine
Spine tattoos are quite painful. If you are getting a tattoo for the first time, then avoid getting on this tattoo location. This place is amazing for vertical and narrow tattoos that follow the vertebrae curves.
Collarbone
The collarbone is a perfect tattoo spot to get a small tattoo that is easily visible. This is the best location for women to get a tattoo. It is a feminine spot that shows off a sensual part of the female body.
Stomach
Stomach tattoos show the world that you are highly confident and embrace your body.
The size of getting a tattoo on the stomach depends on how much you want the tattoo design to be visible. Do you want it to peek out only in the bedroom? Or do you want it to be visible from your clothes? It is an intimate location, but tattoos at this spot look amazing. 
Final Words
There are a lot of things to consider when it comes to tattoo placement. Some essential factors include the tattoo design, meaning, and amount of pain. There are also other tattoo spots like the head, full-body, or behind the ears. Whatever tattoo location you choose, make sure it best suits your personality. Do share your experience with us by dropping a comment.