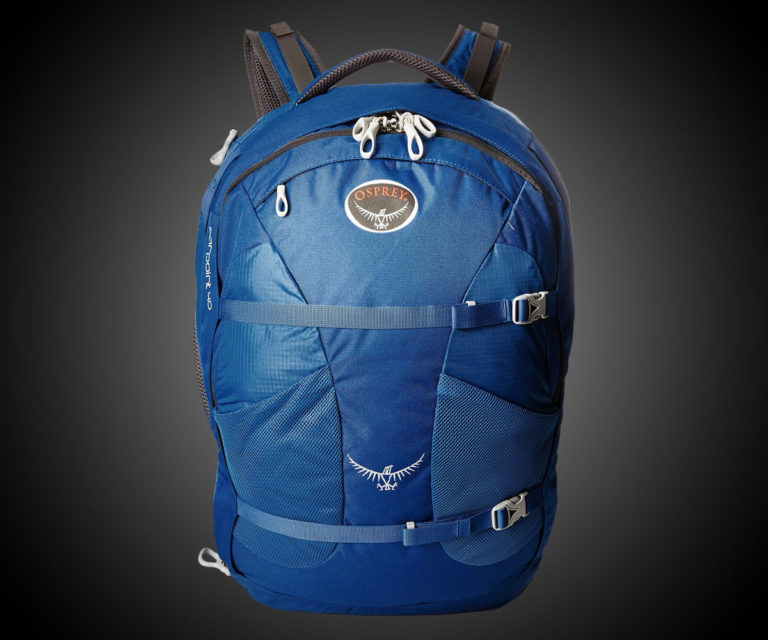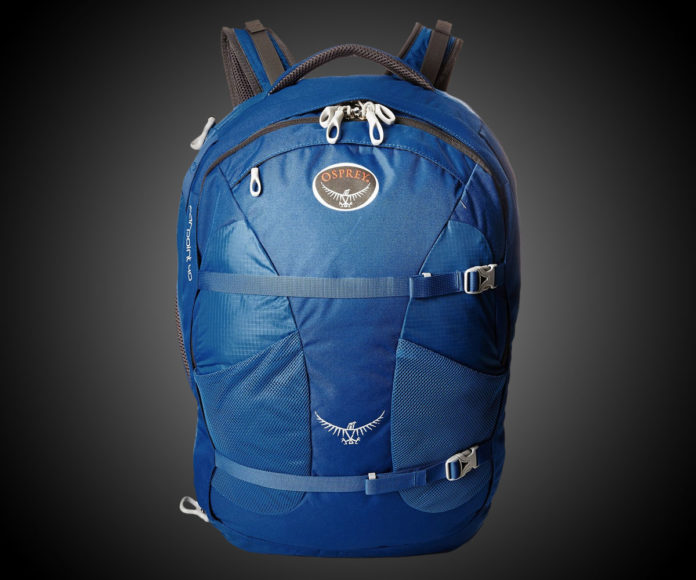 Do you face the problem while packing your stuff when traveling? Or are you afraid of your makeup items damaging in the travel? Well, if yes, then getting a travel backpack for women can be the solution.
The good thing about women's travel backpack options is that they are specifically designed for women. Thus they will cater to all your needs of traveling, whether you want to keep your laptop safe or your makeup items neatly. However, sometimes selecting the best backpack among all the women's specific options available can be a painful experience.
To help you with this, we have listed some of the best travel backpack for women in the article, which you can get.
Travel Backpack For Women
The travel backpack options which we have put together in the article below have been selected on the basis of their price, comfort, material, packing facilities, reviews, and more.
Hynes Eagle Carry On Backpack
Price: $50.00
Do you want to have the best travel backpack without denting your wallet? If yes, then getting this travel backpack for women can be the best choice for you.
This is a great backpack option in this price range and offers a variety of features. The backpack is made using polyester and offers a ventilated and padded back panel for comfort. Its shoulder straps are too covered with a breathable mesh and are stowable. Other than this, it offers a variety of features like large capacity, numerous pockets to help you organize, and many compartments.
It also features a 15.6 inches laptop sleeve in which is big enough to hold even a slim 17 inches laptop. The backpack also has internal straps, which ensures that your clothes will stay in their place. In it, you also get external straps for compassion which will help you to reduce its size even when it's full. Other than this offers many zip pockets, smaller slips, and other organizational options.
Pros:
A good product at an affordable price.
Stowable and adjustable backpack straps.
Amazing organizational features.
Cons:
Don't offer a hiplet.
Durability is not that good.
Product Information
Dimensions: 13" x 7.9" x 19.7"
Capacity: 38 liters
Weight: 1,76 lbs
The North Face Router
Price: $148.95
It is one of the best travel backpack for women which you can get. This product is versatile, offering numerous compartments, many pockets, few points for attachment, and more.
The backpack offers a TSA-friendly laptop compartment in the back which can hold a laptop of size up to 17 inches. Its laptop compartment has thick padding, which provides great shock absorbing abilities. The main compartment of this backpack is also very spacious and offers an internal zip pocket. Its front compartments have an organization panel that offers a tablet sleeve, along with a smartphone pocket and a number of other zip pockets.
This is the best travel backpack for women as, other than the above features, it also has a flex vent system for suspension. So, it offers excellent levels of carrying comfort. Other than this, the harness and back panel of this backpack is breathable, which means it provides great ventilation. What's even amazon is that it also has an American Chiropractic Association endorsement, so you can be sure of the comfort.
Pros:
Offers great organization.
Endorsed by the ACA.
17″ laptop compartment.
Cons:
Hiplet has no padding.
No size or color variety.
Product information:
Dimensions: 21" x 13.75" x 8"
Capacity: 35 liters.
Weight: 3lbs 4.91oz.
Swissgear 1900 Scansmart TSA Laptop Backpack
Price: $79.99
Do you want a backpack for carry-on purposes? If yes, then getting the swissgear 1900 backpack can be the best option for you if you want a small travel backpack.
This travel backpack will make your life a lot easier if you travel with a lot of electronics. The backpack offers a TSA dedicated compartment for the electronics. Its sleeves are padded and have zippers on them for closing. The backpack also offers a 17″ laptop compartment. Other than this, it also has a floating sleeve for tablets.
The shoulder straps are ergonomic and adjustable along with being padded and also features a point for loop attachment for the sunglasses. This backpack also has padding in the airflow back panel, thus a promise of comfort when carrying it. Its organizational features are also very amazing. The backpack has a media pocket which also includes a headphone port. In addition, there is also a large zippered pocket in the compartment, along with some small size slip pockets. This means you can organize all your chargers and cables.
Pros:
Great organizational features.
TSA friendly compartment for laptop
Airflow back panel
Cons:
Don't have a sternum strap or hiplet.
Small capacity.
Product Information:
Dimensions: 18.5" x 13.5" x 9"
Capacity: 31 liters
weight : 3.2lbs
Fjallraven Travel Backpack
The company is famous for designing stylish and simple backpacks, but this product from the company is different. It is full of travel features. This travel backpack for women is made using organic cotton and recycled polyester and is coated to provide great water resistance.
One good thing about this backpack is that it is a very durable product that you can use for a long time. It features a laptop compartment of 15″ size with other additional pockets to hold documents and tablets. This backpacks main compartment opens in clamshell style and comes dividend into many packing compartments. The bottom side of this backpack features a big compartment for packing with a zipper divider init. Its top side is also divided into small compartments.
Other than this, it also offers two pockets on the front external side which allows you to keep items handy. The harness of this travel backpack for women comes covered using a breathable mesh which provides excellent ventilation. In addition to this, the shoulder straps of this backpack are also stowable.
Pros:
Excellent organization.
TSA friendly.
Clamshell opening.
Cons:
High price.
Backpanel provides no ventilation.
Product Information:
Dimensions: 46 x 32 x 27 cm
Capacity: 35 litres
Weight: 1.65kg
These are some of the best travel backpacks for women which you can get to have a comfortable travel experience. The good thing about the products which we have listed in the article is that you will get an option for every price range. Other than this, the products also offer excellent organizational features like TSA friendly and zipper pockets for organization and more.
In these products, you will also find environment-friendly options, like some products are made using recycled and organic material. Other than this, the product also offers ventilation options which you will love.
Final Words
There are various options available in the market when it comes to getting travel backpack for women. However, selecting the best product should be your priority.
Some of the features for which you should look in a backpack include a laptop pocket, tablet pocket, zipper pockets, organization compartment, and more. Other than this, you should also consider the material by which it is made along with the features like hiplet availability and more.
Source: https://www.articledesk.net/travel-backpack-for-women/