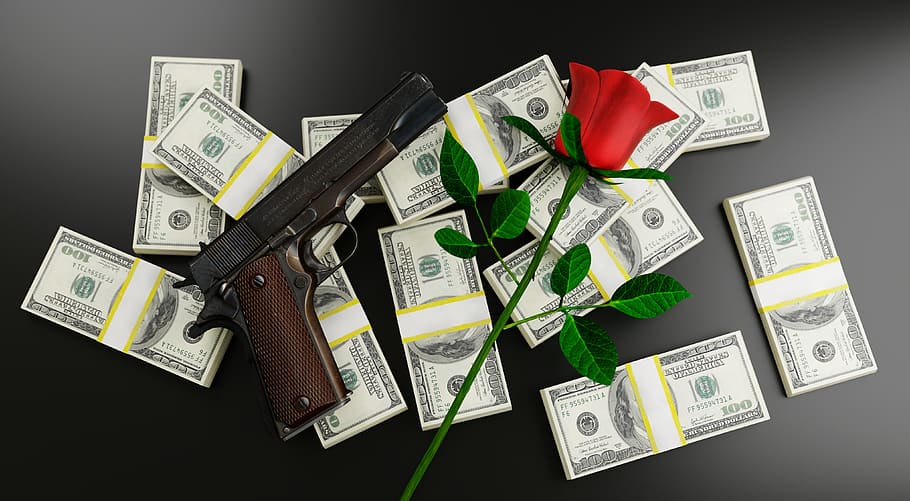 Looking for murder mystery games to spice up your dinner party or little gathering? If yes, then you are in the right place. These top murder mystery games are the perfect choice to throw a murder mystery dinner party. The best part about these games is that you do not have to spend a lot of money buying a party kit. You would only need to spend around $20-$75 in order to purchase a murder mystery party kit.
If you are thinking about how to host a murder mystery party online, then we have the solution for you.
These murder mystery games provide you with everything that you need to host a murder mystery party without the need to spending an excessive amount of money.
These murder mystery games are perfect choices for a range of 6 to 28 guests. So no matter what is the size of your murder mystery party, you will find a perfect murder mystery game.
Each game comprises scripts and character descriptions in order to make your guests ready to get into the game. Some free murder mystery games also include props, free invitations, name tags, and more.
READ MORE: Bridal Shower Games.
Murder Mystery Games
Here are some interesting murder mystery games for adults that you can incorporate in your party to spice it up.
Murder Mystery Game with Tweens
If you have tweens old enough to be a part of the murder mystery game, then it is a perfect choice for you. It is a family-friendly game apart from the murder part.
This murder mystery game is suitable for kids belonging to the age group of 10-12 years, but can also be played in a party for adults. The kit of this game includes a list of characters and a spreadsheet for the master plot.
Each guest of the party gets its own party invitation with instructions on the role and the game.
The kit also includes props like birth certificates and a sign. The shows like Stranger Things and Riverdale have made these tween games popular.
ALSO READ: Top Solitaire Card Games
Sour Grapes of Wrath
The kit of this murder mystery game includes a file of 70 pages comprising planning, instructions, costume suggestions, party invitations, and rules. The kit also includes props like maps, secret clues, suspect dossiers, accusation sheets, and the solution.
This game includes a scenario of a mourning widow who tries to sell the farm of her husband; however, someone who walks, in turn, could be the killer of her husband.
It is an amazing game, you might require some time to read it, but it's worth finding which of the people in the party has a dark side.
ALSO READ: Party Ideas for Adoption
Way Out of West
If you want to host a wild western themed party, then this game is perfect for you. This murder mystery game includes characters, script, set-up, clues, and more.
In order to get this complete package, you need to subscribe to their newsletter. This game can be played by ten people. It will take you back to the 1880s in order to solve a murder mystery that took place in a small town while the citizens were busy celebrating its anniversary.
In order to play this game, ask you, guests, to dress up according to this theme. It will help in adding effect.
Jazz Age Jeopardy
This murder mystery game involves a set in 1920s jazz club located in New York City. This game can be played by around 15 people. The pdf file of this game includes instructions, character sheets, voting sheets, clue cards, and party guidebook.
This game takes you back to the time in order to solve the mystery. The club is known as The Cat's Meow. The game also includes expansion packs, and you can buy them if you want.
The Little Engine that Could Kill
This game is played by eight players. It includes parts of eight players in order to figure out who the murderer is. This murder game is detailed on the side of the characters.
You should provide the character to your guests in advance so that they could read them properly and prepare for the party accordingly.
The storyline of the game includes a passenger who boards on the train from India to Portugal that includes the journey of three days. The unlucky passenger does not survive. Now, the game is to solve the murder mystery and find the murderer.
Mafia Party Game
It is a detective-style murder game that requires 7-24 players. This game might sound familiar due to the reason that there are several variations of this game.
In order to play this variation of the game, you need to have a moderator in your group who can lead the player through the game. The game includes two phases: night and day.
During the night, the Mafia might murder an innocent secretly. During the day, innocents vote in order to eliminate the Mafiosi suspect. In order to play this variation, you would require a deck of cards and seven players.
Murder, She Wrote
If you are looking for something to combine people for a murder mystery party and binge night, then this is the perfect solution for you.
This game includes free printable that can be used to assist Angel Landsbury in order to solve a crime that includes murder. The game follows an episode of the Netflix series Murder, She Wrote with some amazing twist.
You can use this game to find clues regarding which person was murdered at the party.
Poisoning in Buzby's Nightclub
A place having the name of Buzby's Nightclub already sounds like a place that has a lot happening, but now the place has a murder mystery to solve. Now the game is up to you and your guests.
You all need to solve the death case of a night club's owner, whose death was caused due to poisoning.
The Butler Kicks the Bucket
In order to play this game, you need to download the character cards and play the game to solve the murder mystery. There are sufficient cards required for around fifteen players.
This murder mystery game requires a theatrical display but can be an amazing choice for your party.
All you need to do is invite guests and ask a family member or friend to dress a butler who takes a drink, chokes, and finally dies in front of everyone. It is better to mention that he is not actually dead before you begin to play the game.
Pungent Pumpkin Poisoner Mystery
It is an amazing murder mystery game for a Halloween dinner party. This game is perfect for a party of six.
The game includes the storyline of a pumpkin company that is celebrating the anniversary, and suddenly things go wrong. Someone loses a life, and you and your guests have to find out who is behind the murder and what actually happened during the celebration.
The Business of Murder
If you want to throw a detailer murder party, then this game has everything you need to spice up the party. The murder mystery game online includes invitation and clues, and it is a player by around 7-8 players.
This game is a perfect combination of Clue and theater games. The game can take around 2-4 hours. As a host, you would surely know who the murderer is and how to include all this in the game. You will be responsible for casting your guests secretively into their roles.
The Murder at the Ugly Sweater Party
The game has a 50-page PDF comprising guest instruction, forensic reports, host instructions, investigative sheets, and game clue party materials. The game includes a storyline of family holiday functions where things get messed up.
Murder Mystery Casino Night
This is an amazing murder mystery game that renders creative reign to the guests. You will get a list of essential situations for characters; however, the backstory of each character depends on your guest.
The game can include everyone and can spark the creative juices. You can also play the game as a host/hostess while leading the group.
Final Words
Now that you have a list of amazing murder mystery games for your party, what are you waiting for? Host a party and spice things playing these mysterious games. Do share your experience with us by dropping a comment.