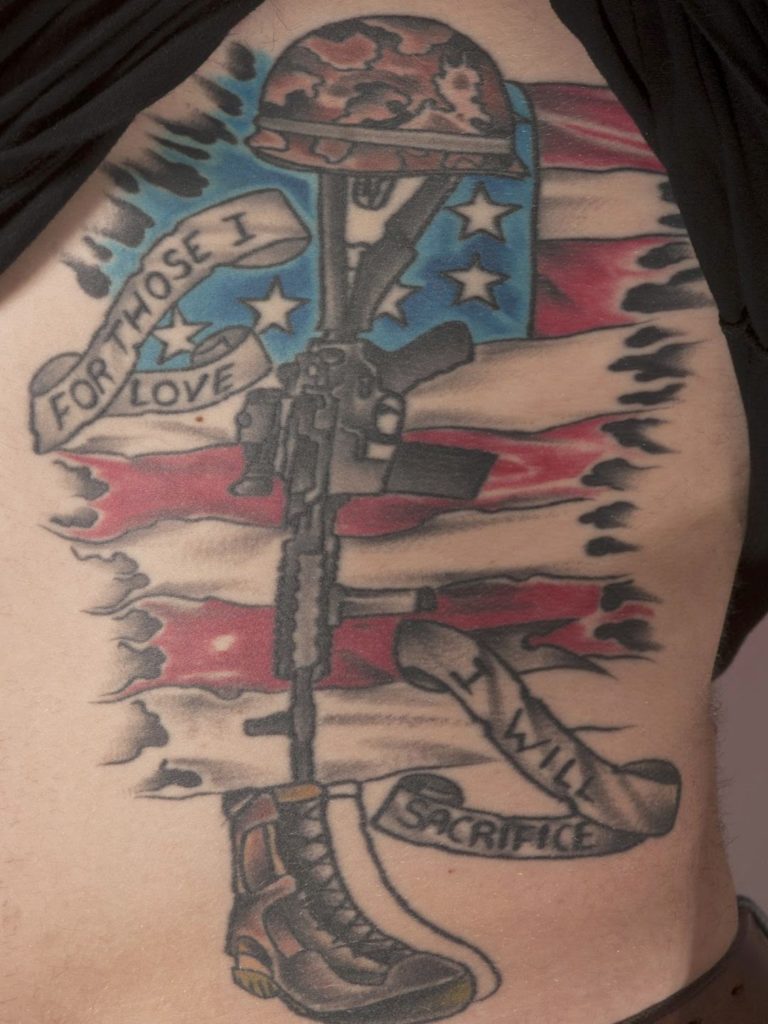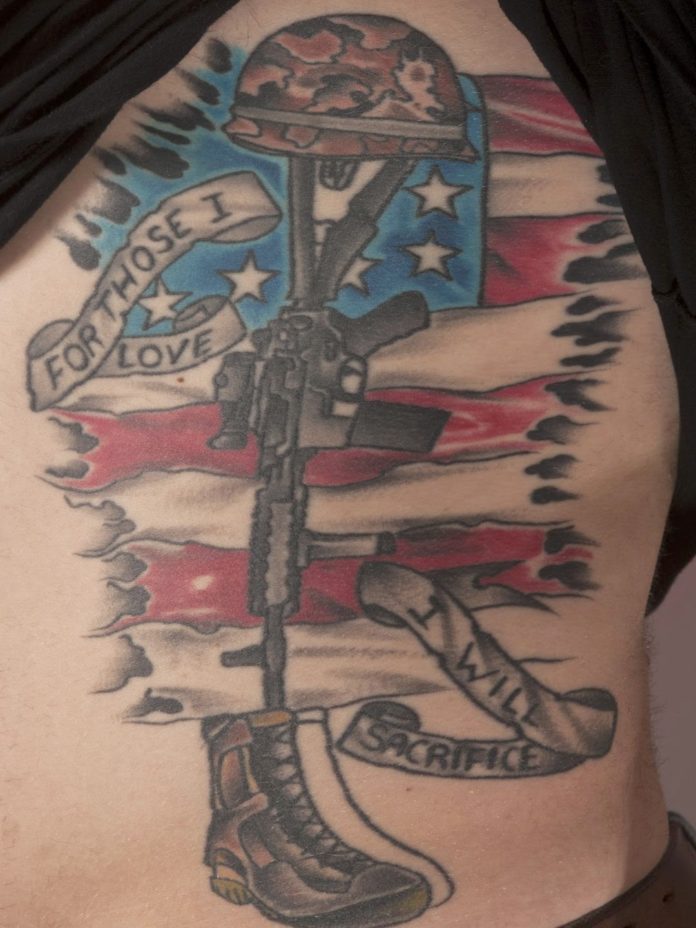 Nothing can replace the loved ones; however, if they have passed on, then the tattoo is the best way to keep the legacy alive. Getting a memorial tattoo in honor of someone you admire and love can also be the therapeutic part of the grieving process. For several, it is the permanent way to keep the loved one close when they cannot be there in person anymore.
Need inspiration? Think of something that always stuck with you or the symbol representing what they mean to you, or consider the vivid memory you have of them. For little encouragement, we have created the perfect collection of memorial tattoos that you can get.
Memorial tattoos Of Pets
For many people, pets truly are family. Pets go through the ups and downs of life with humans, always ready to reassure us that it is all going to be okay. Sometimes pets are the only ones that we feel we can talk to, particularly when the humans in our lives are less supportive.
Whether it is a forever-friend pet you have recently lost or the favorite childhood playmate, it is a wonder that so many remembrance tattoos are in honor of the four-legged friends. To make sure the most lifelike portrait possible, then choose the tattoo artist with animal experience. Eyes, realistic fur, and shaping will make the buddy look real enough to leap off the arm.
Memorial Tattoo Portraits
Portraits are tough; however, they are some of the most powerful tattoos around when it is properly executed. Delicate shading, poses, and realistic proportions allow the tattoo to capture not only the appearance but the personality of the person.
Several people consider a realistic portrait to be one of the most challenging tattoos. We have all seen online galleries of absolutely horrific portraits that make loved ones into disfigured strangers. So do the research and search the tattoo artist with high-level skills in photo-realist portrait tattoos. Paying some extra for portrait skill is well worth it.
Images express a thousand words, and having a realistic picture of your loved ones on the skin. So be sure to pick the best image–memorial tattoos are based on images that can capture just about any emotion and expression.
Simple And Small Memorial Tattoos
There is no reason to go flashy and big with the memorial tattoos. Sometimes, the simple, small memorial tattoos say all that needs to be said. Though, details count heavily in smaller tattoos, whether it is dotwork, realism, shading, or linework. Simple and small tattoos can also help to avoid the possibly painful questions which a visible or larger tattoo might elicit from well-meaning strangers.
Hobby And Occupational Memorial Tattoos
Did your deceased loved one have the favorite pastime or hobby? Perhaps they served proudly in the military or were dedicated to the particular sport or occupation. If so, then this is a poignant way to honor them by using something that brought them pride or joy in life.
This is true that if you believed in remembering the good times rather than living on loss. Watching them enjoying their favorite activity or the occupation that made them proud might make it simpler for you and surviving cherished ones to remember their happier times.
Personalized Memorial Tattoos
While all remembering tattoos are personalized in the wide sense, sometimes you want to go some extra distance and add text. This may be dates, poems, messages, or names. The stereotypical memorial tattoo Mom on the bicep of a sailor is another example of a personalization tattoo.
When adding the text to the memorial tattoos, size, crisp lettering, and font are everything. Moreover, try to match the style of the writing to the style of a tattoo. An old-school design heart in memory of mom will look great with the matching sailor jerry-style writing. Picture-realistic pictures are complemented wonderfully with classical script lettering. So work with the artist and see different styles until you find one which satisfies you.
Religious Memorial Tattoos
If your loved one included spirituality or religion as a significant part of life, then memorializing them with the amazing tattoo. Also, it can be a quote from the holy books like the Quran, the Torah, or the Bible. Do not afraid to stray from English–a quote in the original language of the book is the ideal touch. It also makes the tattoo less of a public statement and more of the personal tribute between you and a departed.
If you choose pictures over words, then consider adding some details. Roses, crosses, and doves are beautiful when inked as part of the memorial tattoos. Hinduism, Buddhism, and Islam each have a treasure of symbolism. Providing you to make the personalized memorial tattoo that symbolizes one of the essential things in your loved one's life.
Read More: Self-Love Tattoos – Fall in Love with Every Inch of Yourself
Final Words
Memorial tattoos are a personal and unique way to pay tribute to someone special who is no longer here. For several, tattoos are the way to show off the style; however, tattoos can also express feelings. Memorial tattoos can help to keep alive long after someone has gone and can honor the person and help you to remember the good times. If you find this information useful, drop a comment below this section.