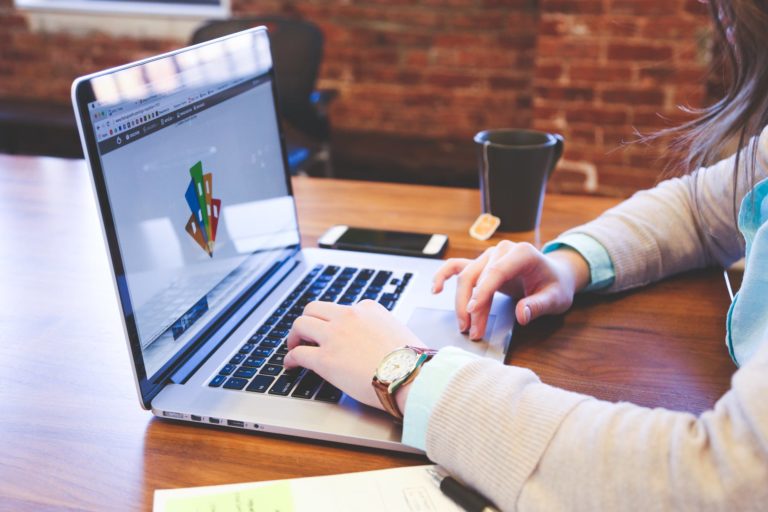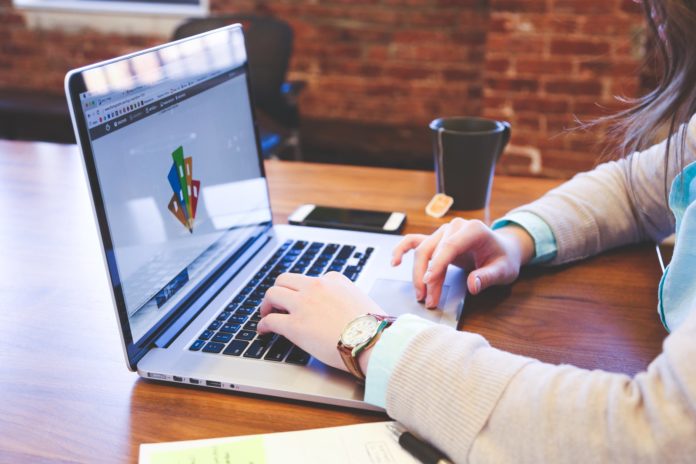 Designing a good website is not very easy. It requires a range of professionals with expertise in different areas. When you put in the collective efforts of everyone in place, you get a well-designed website. In this article, we have mentioned the essential web designing principles for developing an effective website design.
These principles will help all the bussing designers to build inspiring website design and enhance its usability.
Make your website user-friendly, aesthetic, engaging, and effective by following these tips:
First, let us understand what web designing is:-
What is Web Design?
Web designing is a process of conceptualizing, planning, and arranging the content for the internet. However, modern web design goes beyond aesthetics appearance and focuses on the website's proper functionality.
Web design is not limited to the website; it also includes mobile apps, web apps, and user interface design.
RELATED: Click for more technology articles.
Web Design Principles:
Make your website user-friendly, aesthetic, engaging, and effective by following these tips:
Website Aim
The website should be designed to fulfill the needs of the user. Having a simple purpose on every web page will allow the user to interact with your website conveniently.
Is your website designed to deliver entertainment, information, or some type of guide, are you planning to provide sports coverage or sell a product to the user?
Having a clear purpose is the first and foremost web design principles. Different websites have a different purpose, but they all have some common core purposes:
Describing Proficiency
Generating Leads
Sales
Providing After Care
Simplicity
A simple website interface is always the right choice to enhance the user experience and website usability. Below are some easy web designing principles to achieve simplicity:
C

o

l

o

r
The website's color holds a strong power to communicate a message and elicit an emotional response. The color palette you choose for the website should resemble your brand to influence the customer towards your brand.
The color selection should not exceed more than five colors, and also try to choose complementary colors; they work really well. Eye pleasing colors increase the chances of customer engagement and feel good emotions.
Type
Typography is also another important part of web designing principles. It plays an important role in making or breaking the website. Typography commands the attention of the user and also works as a brand's visual interpretation.
Do not use more than three different text fonts on your website, or else it will look cluttered.
Imagery
Images are the visual aspect of communications. Imagery includes illustrations, still photography, and other forms of graphics. Every imagery you use on your website should be expressive and indicate your brand's true spirit and act as a personification of the company's personality.
A major part of the first-hand information is absorbed through quality images, and they represent credibility and professionalism to the visitors.
Navigation defines how easy it is for visitors to move around the websites and take the required actions. Having effective website navigation is critical to retain visitors to your website for a longer time.
A confusing or difficult website navigation system will make provoke the user to leave the website and try elsewhere.
Some web designing principles for effective navigation are: using bread crumbs, logical page hierarchy, designing clickable buttons, and always following a "three-click rule."
Three click rule means a user should be able to find the information they need in not more than three clicks. Keeping navigation intuitive, simple, and consistent is the key to designing a good website.
F-Pattern Reading
According to eye-tracking studies, people always scan computer screens in an "F" pattern. People mostly see in the top and left part of the screen and rarely in the right area.
The F-shaped reading layout mimics the natural eye tracking patterns of the user. Rather than forcing the visitor's visual flow design, a well-designed website will incorporate the natural pattern and display information in the F-shaped order.
Visual Hierarchy
It refers to the arrangement of elements in their order of importance. Visual hierarchy is achieved by color, contrast, whitespace, imagery, size, typographically, style, and texture.
The visual hierarchy's main aim is to establish a focal point and tell the visitors where they can find important information.
Grid-Based Layouts
Placing random content on your website without any structure can create a haphazard appearance. Grid layouts help arrange contents, boxes, and sections in a balanced way and make your web pages look organized. Following a grid-based layout makes the website looks aesthetically pleasing.
Loading Time
Nobody likes a website that takes years to load. Half the time, a website loses visitors because of the long loading time. People like a website to load within 2 seconds and leave if it takes more than 3 seconds.
Some web designing principles to optimize your web pages are: combining code in JavaScript or central CSS file, optimizing image size, minify CSS, HTML, JavaScript.
Mobile Friendly
Accessing websites from multiple devices with different screen sizes is very common nowadays. Therefore it is important to design your website in a way that it is mobile friendly.
If your website is not designed in a mobile-friendly way, get it to rebuild in a responsive layout or build another website dedicated to mobile browsing. Getting your website build in a responsive layout makes it easier for viewers to use on every screen size.
Benefits of Effective Web Design:
Increasing Mobile Traffic
Day by day, mobile traffic is increasing on websites. Therefore it becomes very important for the companies to design a website that can run effectively on smaller screen devices without distorting the images or the original layout of the website.
You may also choose to have a separate website made for mobile users to offer more versatility.
Low Maintenance Needs
Maintaining a separate version for the mobile site increases the additional cost of support and testing. An effective web design uses standardized testing methodologies for optimal screen layout.
Having two separate mobile and desktop sites requires two different content strategies for two administrative interfaces meaning two different design teams.
An effective and responsive web design is one size fits all approach. This means less headache for business owners, developers and less time spent on maintenance. You can focus your time on growing your business, marketing, and maximizing profits.
Faster Pages
Mobile users have a very short attention span. According to studies user abandon a site which takes longer than 3 seconds to load.
If the site is not properly optimized for tablets and mobile phones, the web pages will take a longer time to navigate, which will frustrate the customers.
Using modern web design techniques like caching helps in improving the loading speed of the web page.
Low Bounce Rate
An effective web designing strategy improves the user experience on the websites. This increases the scrolling time of the visitors. They will stay for a longer time and explore different web pages on the site.
If your site is not responsive, it will become difficult to make the visitors stay and engaged on the site, and this will likely increase the bounce rate.
High Conversion Rate
Another important task after lowering the bounce rate is increasing the conversion rate. Creating a consistent experience is the key to convert more new customers. Having a professional website with a consistent look on all platforms retains the customers.
Business Growth
The high-quality and consistent website pages help in improving business identity and make the brand stronger.
Even slight changes can sometimes make a huge difference in the way users respond to the website. This helps in retaining the uniqueness and competitive edge of the brand against competitors.
When you get your website designed by a professional, they work by keeping the bigger picture in mind.
Keeping the visuals consistent in your business cards, log, website, and social media profiles improve brand identity. Always create a positive impression.
Final Words:
Keeping in mind web designing principles, you can build an effective, functional, and aesthetically pleasing website. An effective website always fulfills the purpose and conveys information to the visitors. Several factors make the website design good such as colors, consistency, imagery, typography, functionality, and simplicity. Follow the above mention web designing principles to create a user-friendly interface booth functionally and aesthetically. 
Also Read: PC full form