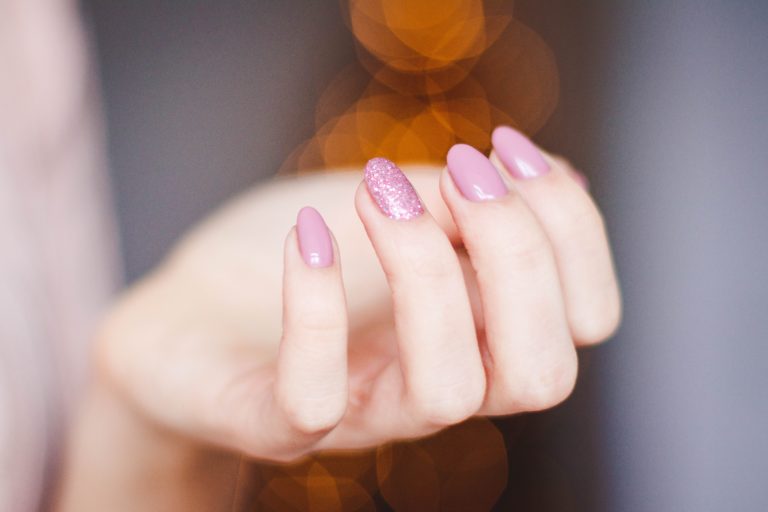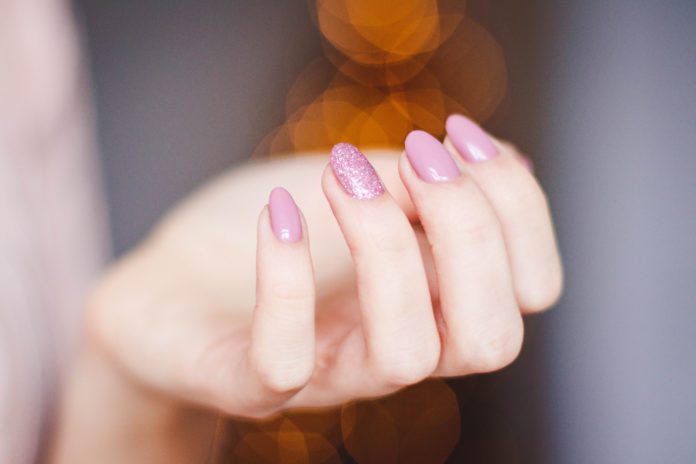 Is your birthday around the corner? Are you wondering about some cute birthday nail ideas? If yes, then you have come to the right place. In this post, we will share some cute and glamorous birthday nails look with you. The Instagram trending nail ideas will help you shine at your birthday party. These birthday nail designs and ideas include sparkly manicures, balloons, nail art, all inspired by birthday treats, and so much more.
Let's take a look at these designs and show off our unique personalities with the design you choose to wear on your nails on your birthday.
Read More- How To Do Natural Nail Manicure at Home?
BIRTHDAY CANDLE NAIL ART
This is the first design in this list of cute birthday nails. The tips of nails are painted to mimic the cake frosting, and the rest of the nails have cute birthday candle designs. This fun nail art is perfect for your special day celebration. You can recreate this design at home or just paint one candle on each nail to make it a little easier.
POLKA DOTS AND BALLOONS
Next in line, we have fun birthday nail designs inspired by balloons and polka dots. This design features the age of the person as well. The nails have white nail paint as the base with colorful polka dots on top, balloons, and the age written on one nail. This design will look super cute and is perfect for making your day even more special. You can buy various balloon nail stencils and tools to recreate this design at home with ease.
STAR SIGN NAILS
If you are looking for unique and glamorous birthday nails, then this one is perfect for you. The star signs of a person inspire these birthday nail ideas. The design features the zodiac symbol. It is a cool way to celebrate the month you were born in style. You can hand paint your star sign or buy stencils online.
SPARKLY NAILS FOR YOUR SPECIAL DAY
If you are into glamorous birthday nails and not only candles and balloons, then you need extra glam mani for your special day. Get long coffin nails with some sparkles and rhinestones to shine. The glitzy and stunning nail designs will make you feel and look fabulous and get you ready for your birthday celebrations.
COLORFUL POLKA DOTS
Another birthday nail idea if you are into a colorful look is getting colorful polka dots on your nails that you can style for your big day.
Next, we have a bright and fun nail design that you could wear on your birthday. For this design, you need to paint your nails white with colorful polka dots on top in different sizes. This design is super pretty and will remind you of colorful wrapping paper and childhood birthday parties. You can easily DIY this nail art home using a dotting tool.
STILETTO NAILS WITH GLAM GEMS
It's time to glam up your nails with a glam manicure this weekend. Get those long stiletto nails that you have always wanted. Get some nails in a pretty white manicure and others decorated with rainbow rhinestones and sparkles. It is glitzy, vibrant, and fun for night-outs and birthday parties. You need to buy some colorful rhinestones to recreate such designs at home. Different color crystals can be used and stuck on nails using glue.
SWEET TREAT NAIL ART
Birthdays are a time for cakes, muffins, and donuts. If you love dessert, then getting a sweet treat inspires birthday nail designs. Get every nail in a different design, each dedicated to your favorite dessert. One nail with cake, other with donuts, ice creams. These cute birthday nails will become everyone's favorite and look so fun.
Read More-How to Stop Nail Biting?
AMETHYST NAIL IDEA
Birthstones are a great way to celebrate your birthday. This amethyst-inspired birthday manicure looks unique and so eye-catching. Each nail is colored in purple color with gold accents to add glam. This look is perfect for people whose birthday falls in February. You can recreate this look in your favorite birthstone.
DISNEY THEME BIRTHDAY NAILS
If you are a Disney fan, then Disney-inspired birthday nail ideas are perfect for you. These Mickey Mouse-themed birthday nails are for you. One nail is in bunting nail art shape, and the other in a Mickey-shaped balloon and adds some glitters in the remaining nails. These nails look fun and cute. You can hand paint these designs and add some unique elements as well.
PINK AND SPARKLY BIRTHDAY NAILS
Girls love anything that is pink and glittery. If you are one of them, then these glamorous birthday nails are perfect for you. Pink polishes are easy to find, and you can use any pink that you like. Shape your nails as you desire and jazz up the nails with some glitters and gems.
Read More- Types Of Manicures That You Can Even Try At Home
Final Words:
Birthdays are special for every person. We all like to get dressed in glam outfits, do makeup then why forget to jazz up our nails? These birthday nail inspirations will suit every girl's preferences. We hope these birthday nail ideas inspired you to get your nails done. Which birthday nail designs did you like the most? Leave your answers in the comments down below.