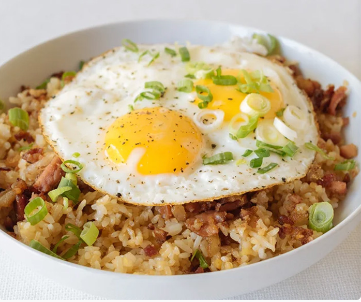 Today we will uncover all the brunch spots around Denver. People of Denver know that Sundays are a sacred time to be devoted to either church, football, or brunch. Whether passionate about their favorite NFL team or craving something special for brunch, each week is an opportunity to savor and appreciate all this beautiful city has to offer.
I'm excited today (in no particular order)to share with you some of the best brunch spots around Denver town when the weekend rolls around–where mimosas meet touchdowns.
Famous Brunch Places in Denver
NOTE: The below mentioned brunch locations around Denver are not into any particular order:
Lucile's Creole Cafe
Snooze, an A.M. Eatery
Happy Camper
Briar Common Brewery + Eatery
Steuben's
The Post Chicken & Beer
Woodie Fisher
Onefold
Denver Biscuit Co.
Sam's No. 3
Bacon Social House
Bon Ami Bistro and Creperie
Le Bilboquet
Punch Bowl Social
Drag Queen Bingo Brunch at Milk Market
Best Brunch Spots Around Denver
Check out these brunch in Denver restaurants:
Lucile's Creole Cafe
Locations: Boulder, South Denver, Longmont, Denver-East Evans, Littleton-Riverfront, Ft. Collins, Erie
Main Location: 275 South Logan St., Denver, CO 80209
East Evans Location: 2095 S Ogden St, Denver, CO 80210
Contact: 303-442-4743
303-939-9848 Fax
Website URL: https://www.luciles.com/




For the past 30 years, Lucile's has been making a name for itself as one of New Orleans' premier brunch spots. Featuring an exquisite array of classic Southern and Creole fare that has been honed to perfection over time, this beloved eatery is well worth lining up for—enhance your experience by sipping on its renowned Bloody Mary while you wait.
Food to Try: If you're looking for an indulgent experience, try the southern-style beignets at this spot. They are much lighter and fluffier than their New Orleans counterparts. Also, don't miss out on their delicious biscuits – get them with sausage gravy. And if it's seafood dishes you are after, go for anything smothered in that delicious crawfish sauce.
Lucile's is your go-to for delectable dining, with multiple locations in and around Denver. From Boulder to Fort Collins, there's sure to be a Lucile's conveniently located near you.
ALSO READ: These Places Offers the Best Brunch in Memphis
Snooze, an A.M. Eatery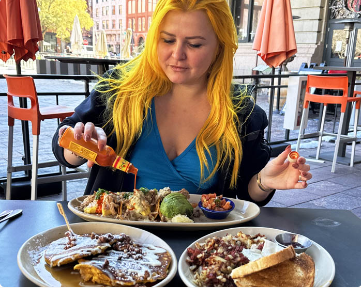 Location: 59 Locations
Contact: +1 303-297-0700
Website URL: https://www.snoozeeatery.com/
NOTE: All the locations are closed on Christmas
Though Snooze is a common choice for brunch, it must be considered an option by the gluten-free community. Fortunately, they offer many options and can easily accommodate those with dietary restrictions – even serving wheat flour alternatives like their famous pancakes and french toast.
Pro tip: Make the most of your week by eating a delicious breakfast. Skip waiting in line and snag an advanced reservation, or enlist a trusty friend to hold down the fort while you get away with brunch reservations made early.
Location: Enjoy the convenience of catching a few extra z's wherever you go with Snooze locations in cities all over Colorado. From Union Station to Ballpark, Tech Center, and beyond – find your perfect nap spot near Centennial, Fort Collins, Boulder, or Westminster. Let's say there are more than enough snuggly places for much-needed rest stops around town.
Happy Camper Pizza
Locations: 3211 N Pecos St, Denver, CO 80211
Contact: (720) 259-1044
Website URL: https://happycamper.pizza/
Operating Hours:
MON-WED 10:30AM–12:00AM
TH-FRI 10:30AM–2:00AM
SAT 9:30AM–2:00AM
SUN 9:30AM–10:00PM
Enjoy a unique brunch experience with your friends at Happy Camper in LoHi. This Chicago-based restaurant and bar are well known for its vibrant atmosphere, fun décor, and extra spacious patio – perfect for soaking up the sun on those beautiful Denver days. With plenty of covered space available too, this destination has everything you need to have an unforgettable day out with your nearest & dearest.
What to try: The "Big Ass Lemonade" and champagne gravity bongs set the tone for an unforgettable day-long celebration – a photo lover's paradise, alive with flamingos, disco balls, fire pits, and fairy lights. And best of all? The food is delicious; try out jalapeño poppers or mini potato boats to get started.
Pro Tip: With its popularity, reservations are strongly recommended to ensure a dining experience at this location – especially on those sunny days.
NOTE: Minors are allowed with their parents only from Monday – Friday before 7pm & must be off-premise by 9pm and Saturday – Sunday before 2pm & must be off-premise by 4pm.
Briar Common Brewery and Eatery
Location: 2298 Clay St, Denver, CO 80211
Contact: (720) 512-3894
Website URL: https://www.briarcommon.com/
Operating Hours:
MONDAY — THURSDAY : 11 am — 10 pm
FRIDAY — SATURDAY : 11 am — 11 pm
SUNDAY : 11 AM – 9 PM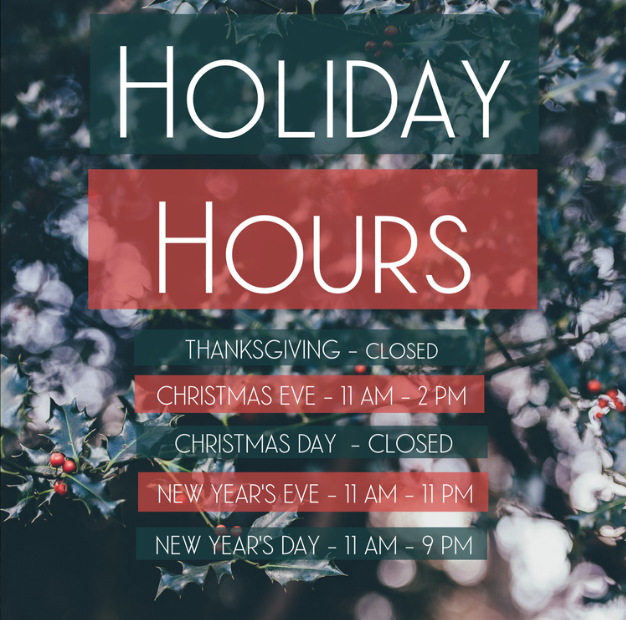 Enjoy a getaway to the rooftop patio at Briar Common for all-day brunching. Take in views of Jefferson Park while sipping one (or more) bottomless mimosas and tasting unique beers from their seasonal menus.
Indulge yourself with some delectable favorites, such as Chicken & Waffles, Monte Cristo, and the mouthwatering flavors found in their signature Briar Burger—featuring savory pork belly topped off by a runny egg.
If you're looking for something extra special throughout your visit, try out the buffalo cauliflower.
Immerse yourself in an unforgettable experience and sample some of the brewery's signature house beers. From chili to watermelon, hibiscus to seasonal surprises – there is something for every taste bud.
Pro tip: Enjoy a memorable brunch experience with unlimited mimosas on any day except when the Broncos have home games. However, special game-day celebrations feature special deals and exciting entertainment options to keep you entertained.
ALSO CHECK: Easter Brunch Near Me in Northwest Indiana
Steubens
Uptown, Arvada
Location: 523 E 17th Ave, Denver, CO 80203
Contact: 303-830-1001
Website URL: https://www.steubens.com/
Steuben's offers a unique dining experience that blends classic diner vibes with modern brunch trends, delivering delicious food and an unforgettable atmosphere.
Be sure to arrive early in order to beat the inevitable crowd for their famous gravy cheese fries – an indulgent plate of hot, crispy French fries served with melted cheese and rich house-made gravy. Enjoy this iconic dish without having to wait in line.
Give it a Try: Gravy Cheese Fries, Monte Cristo Sandwich, Cast Iron French Toast
ALSO READ: Best Mexican Food Near Me: Brevard County & The Space Coast
The Post Chicken & Beer
Location: 1575 Boulder St in LoHi, Rosedale, Fort Collins, Lafayette, Estes Park, Boulder, and Longmont.
Website URL: https://www.postchickenandbeer.com/
LoHi's newest foodie destination, The Post, is set to open its doors in 2022.
A haven for fried chicken lovers with a gluten-free menu and a tempting brunch offer – half of the delicious crispy yet juicy fried chicken alongside $22 bottles of bubbly plus your choice of juices.
Step up Sunday indulgence by giving yourself irresistible 'fried chicken & champagne' vibes at LoHi's trendy new spot: The Post.
Must try: The delicious fried chicken.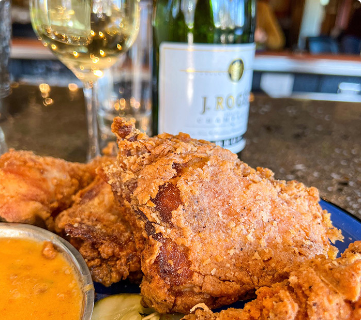 Woodie Fisher
Union Station
Location: 1999 Chestnut Pl #100, Denver, CO 80202
Contact: 720.643.1909
Website URL: https://www.woodiefisher.com/
Operating Hours:
Happy Hour: Daily 4:00 pm – 6:00 pm
Dinner Hours:
Monday-Thursday: 5:00 pm – 10:00 pm
Friday & Saturday: 5:00 pm – 11:00 pm
Sunday : 5:00 pm – 9:00 pm
Brunch Hours:
Saturday & Sunday: 10:00 am – 3:00 pm
Takeout & Delivery Available:
Monday – Saturday: 5:00 pm – 10:00 pm
Sunday : 5:00 pm – 9:00 pm
Woodie Fisher's one-of-a-kind atmosphere is hard to match. This recently restored fire station has been stylishly upgraded with nostalgia in mind, boasting modern garage doors and a glass ceiling that brightens up the space significantly – along with an inviting olive tree.
For brunch, guests can savor their signature Alaskan King Crab Benedict or try something new, like Fried Rice with Longanisa sausage.
Pro tip: Complimentary valet parking and Dogs are allowed on patio.
Onefold
LoDo & City Park West
Locations:
Downtown: 1420 E 18th Ave, Denver, CO 80218
City Park West: 1919 19th St Denver, CO 80202
Contact: 303-954-0877
Website URL: https://www.onefolddenver.com/
Operating Hours:
Monday – Friday : 7:00am – 3:00pm
Saturday & Sunday: 8:00am – 3:00pm
For a truly unique experience, visit Onefold for the renowned bacon and duck-fat fried rice. For breakfast, try the Bacon Fried Rice with added Duck — or order lunchtime's Duck Fried Rice alongside eggs and bacon (or Chinese sausage). Or explore Asia in a bowl of Congee: A savory porridge cooked chicken & duck stock served with confit-style cuts, poached egg, green onions, tamari soy sauce, salted ginger & chili oil.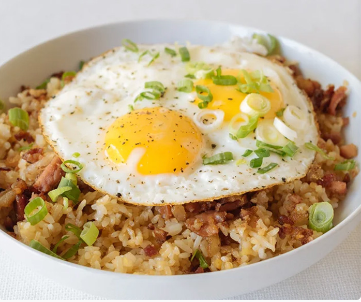 Denver Biscuit Co.
S. Broadway, E. Coflax, Highland, Stapleton
Location: Many Locations Check Below:
S Broadway Location: 141 S Broadway, Denver
E Colfax Location: 3237 E Colfax Ave, Denver
Highland Location: 4275 Tennyson St, Denver
Stanley Marketplace Location: 2501 Dallas St, Aurora
Centennial Location: 8271 S Quebec St, Centennia
Contact: (303) 377-7900
Website URL: https://www.denbisco.com/
Denver Biscuit Co offers breakfast sandwiches in a league of their own. Their fluffy, soft biscuits provide the perfect base for an unbeatable combination — like sausage patties and gravy or buttermilk-fried chicken with apple butter. With every order, you'll get inventive ingredients stacked high atop one another to create something magnificent — towering up to half a foot.
What to try: The Dahlia along with sausage patties, and The Franklin presented with fried chicken
Sam's No. 3
Location: Currently, there are three Sam's locations around Denver. The downtown location also boasts a feature on Guy Fieri's Diners, Drive-Ins, and Dives.
Website URL: https://samsno3.com/
Downtown Location: 1500 Curtis Street, Denver, CO 80202 [ CONTACT- (303) 534-1927]
Glendale Location: 435 S Cherry St, Glendale, CO 80246 [ CONTACT- (303) 333-4403]
Aurora Location: 2580 S Havana St, Aurora, CO 80014 [ CONTACT- (303) 751-0347]
Operating Hours:
Aurora: (Everyday): 7:00am-2:00pm
Glendale
Sun-Thur: 7:30am-8:30pm
Fri-Sat: 7:30am-9:00pm
Sam's No. 3 is an iconic eatery that takes diners down memory lane while delivering generous servings of classic American diner fare fused with flavors from Greece and Mexico. From omelets to burritos and everything in between, the menu features something for everyone.
What to Try: Our breakfast burritos are a must-try for any Colorado visitor. Generously topped with green chile and cheese, these massive morsels will leave you wanting more. If you haven't experienced the deliciousness of authentic Southwestern cooking – now's your chance to do so in style.
ALSO CHECK: THESE ARE ONE OF THE BEST RESTAURANTS OUT THERE
Bacon Social House
Sunnyside, S Broadway, Littleton
Location: The main is in Sunnyside plus two others.
Sunnyside: 2434 W 44th Ave Denver, CO 80211 [CONTACT: (720) 550-7065]
S Broadway: 2160 S Broadway Denver, CO 80210 [CONTACT: (720) 750-8896]
Littleton: 2100 W Littleton Blvd Littleton, CO 80120 [CONTACT: (720) 750-7107]
Website URL: https://www.baconsocialhouse.com/
Bacon Social House offers a unique dining experience in its retro-cool, mid-century modern space. Whether bacon is your guilty pleasure or something special for March, they have you covered with options like the OMFG Bacon Flight and Baller Bacon – an "ultimate" thick-cut combination that's sure to tantalize even the most discerning taste buds. For those looking to explore beyond breakfast items such as french toast, pancakes, and sandwiches, burgers provide plenty of bites. Unfortunately, there are no gluten-free alternatives currently on offer.
Pro tip: The place starts from 8AM so its better to reach there before all the brush rush.
Bon Ami Bistro and Creperie
N Wash Park
Location: 295 S Pennsylvania St, Denver, CO 80209
BON AMI BISTRO & CREPERE 295 S Pennsylvania St Denver, CO 80209 [CONTACT: 303-862-4959]
LA MERISE FRENCH BISTRO 2700 East 3rd Avenue Denver, Colorado 80206 [CONTACT: 720-596-4360]
Website URL: https://bonamidenver.com/
Operating Hours:
Monday – Friday 10 am – 3 pm Brunch
Saturday & Sunday 9 am -3pm Brunch
Daily Dinner: 5 pm – 9 pm Dinner
Monday – Friday 4pm – 6pm Happy Hour
Indulge in delectable French classics and mouthwatering crêpes at this renowned eatery. Sample savory or sweet options, all available gluten-free with a small upcharge. Enjoy mussels, escargot, French onion soup, croque monsieur — plus steak frites and bottomless mimosas for just $19. And don't forget that the outside patio is picture perfect when the weather's right to dine al fresco – making it an unforgettable meal experience.
Le Bilboquet
Cherry Creek
Location: 299 St Paul St, Denver, CO 80206
Contact: (303) 835-9999
Operating Hours:
Opening Mon-Fri 11:30am, Sat 11am and Sun 10:30am
Closing Sun-Thurs 9pm, Fri -Sat 10pm
Website URL: https://www.lebilboquetdenver.com/
Get ready to brunch in style at Le Bilboquet. Saturdays are fun, with a live DJ, Champagne Specials, and a bubbly atmosphere. If you're looking for something more laid-back or intimate, then the Sunday setting is ideal – either way, both indoor and outdoor spaces offer a unique experience you can't miss. Dress indoors (white tablecloths), but come as casual on the covered patio, where diners always have their favorite seat.
The Cajun Chicken is an iconic dish at this destination, sure to tantalize tastebuds with its succulent flavors. French classics from foie gras and crêpes Suzette are also available for the more adventurous brunch-goers. The beef tartar is a highlight of any visit – there's nothing better in town.
Punch Bowl Social
S Broadway
Location: 65 Broadway, Denver, CO 80203
Contact: (303) 765-2695
Website URL: https://punchbowlsocial.com/
Operating Hours:
MON – THURS / 11 AM-12 AM
FRI: 11 AM-2 AM
SAT: 10 AM-2 AM
SUN: 10 AM-12 AM
21+ 10 PM-CLOSE
HAPPY HOUR
MON – THURS : 4 PM-6 PM
NOTE: CHRISTMAS EVE : OPEN TILL 5PM // CHRISTMAS DAY : CLOSED
Bunch Bowl is the perfect place to host a fun and flavorful brunch outing. Enjoy scratch-made food, punch bowls with an extra kick, plus some bowling lanes reserved for your party. Their gluten-free burger bun has been hailed as one of the best in town – pair it with their delicious cheeseburger made from two savory patties, and you've got a winning combination. Make sure to take advantage of our pro tip: adding a runny egg on top during brunch hours only enhances this dish's deliciousness even more. And don't forget about the carnitas tacos filled with succulent meat that pleasantly surprised diners.
Punch Bowl's non-alcoholic cocktails are delightfully creative and tasty, making it a great choice for those looking to settle in for the night. With locations across America, Denver residents can relish its delectable flavors now that Stapleton's has closed their doors.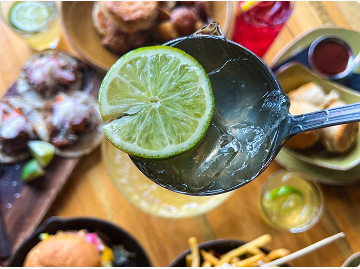 Drag Queen Bingo Brunch at Milk Market
LoDo
Location: 1800 Wazee St. Suite 100, Denver, CO, United States, Colorado
Contact: +1 303-792-8242
Website URL: https://www.denvermilkmarket.com/
Operating Hours:
Monday – Thursday 7am-10pm
Friday – Saturday 7am-12am
Sunday 7am-9pm
Brunch Sat/Sun 9am-2pm
Get ready to have a good time and win prizes at Denver Milk Market's popular Sunday brunch. Enjoy great music, an endless supply of mimosas, plus food options from all the Dairy Block restaurants. And what makes it even better? Our rotating list of talented drag queens hosting Drag Queen Bingo Brunch – creates a happy atmosphere perfect for families or anyone who wants to join in on the fun.
Conclusion
These are some of the best brunch spots around Denver. If you have been to any of these places please share your experience in the comments.