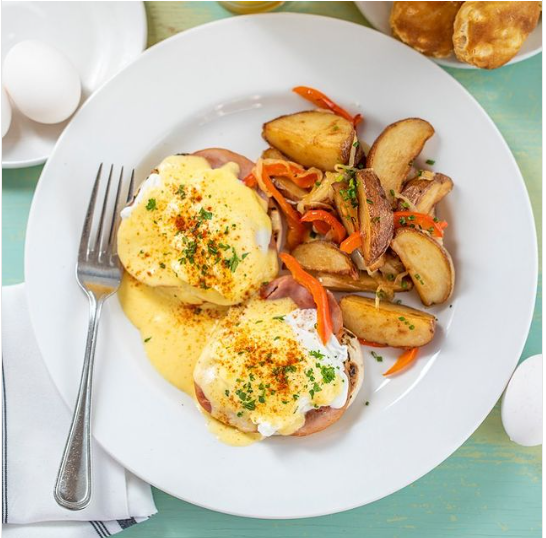 Today we will discover some of the best places for brunch in Memphis. 
Get ready for a brunch-filled journey around the city. Discover your favorite places to indulge in delectable omelets, savory eggs Benedict, sweet French toast, and more.
Step into Memphis and experience the birthplace of Rock & Roll. Explore homes once inhabited by some iconic musicians while indulging in classic, unforgettable southern barbeque – this is an adventure you won't want to miss.
Memphis, the city with a heart bigger than its population of 500,000 – offers an interconnected yet intimate experience. Known as 'the biggest little city in America,' visitors and locals alike can enjoy metropolitan chic while being embraced by that classic southern hospitality.
Memphis has something for everyone, from legendary barbecues to the best brunch spots in the South. Explore and experience this historical city.
Enjoy a delectable brunch experience in the heart of Southern hospitality at Bluff City. Choose delicious favorites like chicken and waffles, mimosas, and classic comfort food.
Memphis offers diverse brunch options, from the beloved shrimp and grits to the timeless eggs benedict. Treat yourself to brunch in Memphis.
Looking for an unbeatable brunch experience in Memphis? Look no further – we've put together a list of the highest-rated eateries, from luxurious fine dining spots to cozy breakfast nooks. Get ready to take your taste buds on an unforgettable journey through some of Memphis's best food.
Check out these best brunch in Memphis.
Best Brunch in Memphis
Check out these best Brunch locations in Memphis.
Majestic Grille
The Beauty Shop
Paulette's Restaurant
Automatic Slims
Brother Juniper's
Elwood's Shack
Rizzo's Diner
Sunrise Memphis
Owen Brennan's
The Second Line
South of Beale
Stone Soup & Market
Arcade Restaurant
Tug's Casual Grill
Char Restaurant
Sweet Grass
Babalu
ALSO CHECK: Best Mexican Food Near Me: Brevard County & The Space Coast
Best Brunch Near me in Memphis
Now lets discuss the above mentioned best Brunch in Memphis locations.
Majestic Grille
Location: 145 S Main St, Memphis, TN 38103
Contact: 901-522-8555
Website URL: http://www.majesticgrille.com/
Opening Hours:
MON-SAT
LUNCH 11AM – 4PM
DINNER 4PM – 9PM
SUNDAY- Closed
Step into the Majestic Grille, and you'll feel like an old-time movie star. The glamorous atmosphere, with its art deco vibes, creates a unique dining experience enhanced by silent films on screen.
Enjoy a hearty brunch with an exciting twist at Majestic, where classic flavors meet modern innovation.
Experience the classic Southern breakfast reimagined – from filet mignon benedict and a hearty breakfast burger to sides like creamy sausage gravy and cheesy grits. Get ready for an elevated take on traditional favorites.
For over a decade, Chef Reilly has been an undisputed leader in the culinary scene; numerous awards, such as Best Restaurateur 2019, only further cement his unwavering dedication to excellence.
The Majestic Grille is the perfect spot to kick off an exciting evening of music, culture, and entertainment – steps away from Beale Street's famous nightlife scene and Orpheum Theatre.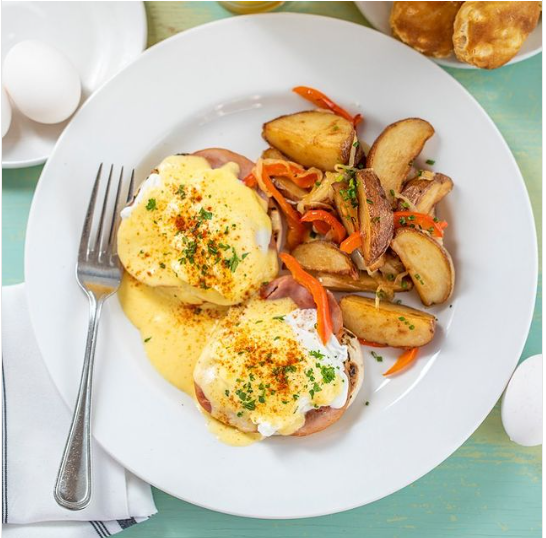 ALSO CHECK: BEST BRUNCH SPOTS AROUND DENVER
The Beauty Shop Restaurant
Location: 966 Cooper St #5611, Memphis, TN 38104
Contact: 901-272-7111
Website URL: http://www.thebeautyshoprestaurant.com/
Opening Hours:
Lunch: Monday-Saturday 11-2
DInner: Monday-Thursday 5-10
DInner: Monday-Saturday 5-11
Brunch: Sunday 10-3
Boasting fresh, local ingredients and cutting-edge cuisine styles, The Beauty Shop is a delectable brunch destination sure to exceed expectations. It's my go-to spot for quality food with an innovative edge.
Step back in time at this nostalgic eatery, where the interior decor takes you straight to mid-century Memphis. Formerly frequented by Elvis' wife, Priscilla Presley, it has since been transformed into a trendy cafe that opened its doors for business in 1987.
Ready to start your weekend off deliciously? The Beauty Shop is here for you. Enjoy Saturday's signature Watermelon & Wings and Sunday's waffles and French toast, or customize a delicious biscuit sandwich – all available at our scrumptious brunch menus.
ALSO CHECK: Restaurants Near St. Augustine With Waterfront Views
These brunch menus will tantalize your taste buds if you're looking for bold and adventurous flavors. Experience something new – venture outside of that comfort zone.
With a brief stroll from the Cooper-Young Community Farmers Market, which is open on Saturday mornings. You can stay safe while enjoying all that Memphis has to offer. Enjoy a delicious brunch following your shopping spree for unique items exclusive to this community.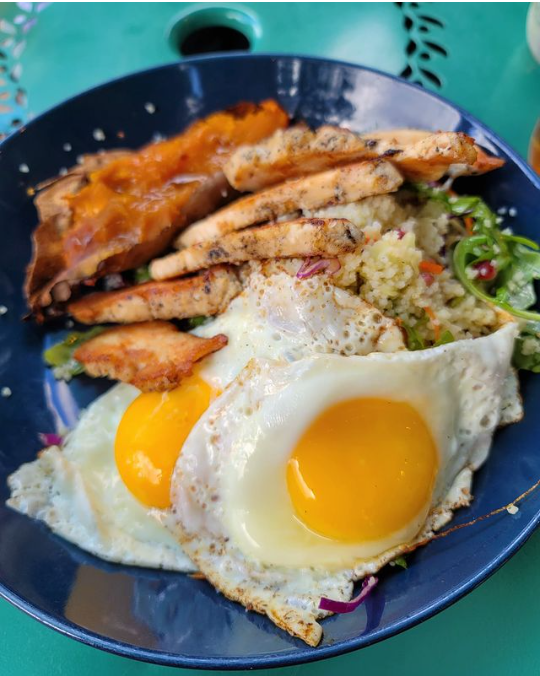 Paulettes Restaurant
Location: 50 Harbor Town Square, Memphis, TN 38103
Contact: 901-260-3300
Website URL: http://www.paulettes.net/
Opening Hours:
Monday through Friday
7a-10a Breakfast
11a-1p Lunch
5p-9p Dinner
Saturday
10a-2p Brunch
5p-9p Dinner
Sunday
10a-2p Brunch
CLOSED for Dinner
If traditional Southern cuisine isn't your taste, why not indulge in something more upscale? Make it a night to remember with an exquisite dining experience.
For a truly luxurious dining experience, Paulette's Restaurant should be at the top of your list. Indulge in royalty-worthy French and Hungarian flavors in an elegant setting with an old-world ambiance.
Paulette's offers a bevy of culinary delights, none more exquisite than the world-renowned Ham Palacsinta. This Hungarian specialty is an exotic blend of crepe, ham, mustard sauce, and apples topped off with delicious sour cream – sure to tantalize your taste buds. Plus, you can enjoy complimentary popovers and strawberry jam with every meal for the ultimate dining experience.
Paulette's brunch sits in a prime spot on the prestigious Harbortown Circle – an iconic waterfront road bustling with quaint eateries and charming boutiques. Enjoy your meal al fresco along this illustrious strip, then take advantage of its outstanding shopping opportunities.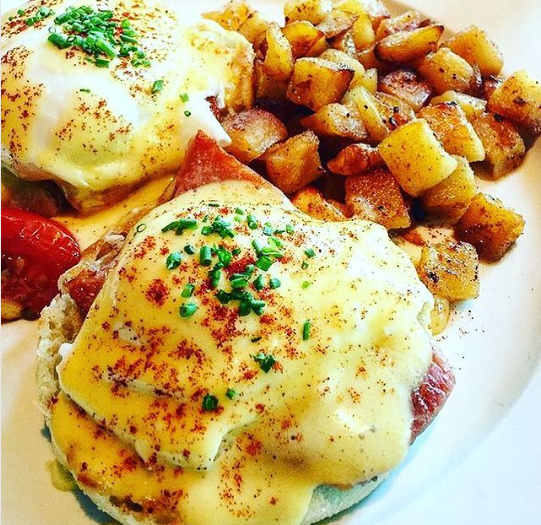 ALSO CHECK: Easter Brunch Near Me in Northwest Indiana
Automatic Slims Memphis
Location: 83 S 2nd St, Memphis, TN 38103
Contact: 901-525-7948
Website URL: http://www.automaticslimsmemphis.com/
Opening Hours:
Monday to Friday – 11:00 am – Til
Saturday – Sunday – 9:00 am – Til
Automatic Slims is a vibrant dining experience, offering tantalizing tropical-inspired Southern fare. With delightful surprises around every corner, it's sure to be an unforgettable journey.
Automatic Slims is an iconic brunch spot renowned for its creative and playful touches. From mini rubber ducks floating in martinis to a generous 100oz mimosa pitcher, this top-tier establishment has something special for everyone – no wonder it's been the favorite of many city locals.
Treat yourself to a taste of heaven at Automatic Slims. Indulge in the divine Oreo waffle or try something unique like Elvis pancakes – an indulgent stack of fluffy peanut butter and banana.
Looking to experience the very best of Memphis? Book a luxurious stay at The Peabody Memphis, conveniently located just steps away from city attractions. This historic hotel offers premium amenities sure to provide an unforgettable trip.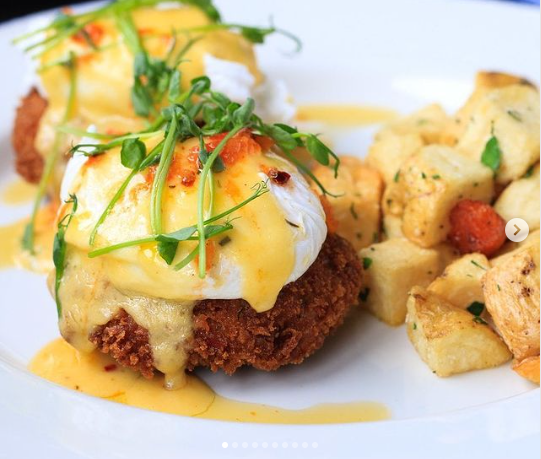 ALSO CHECK: The Best Bars Near Me: Downtown Melbourne
Brother Junipers
Location: 3519 Walker Ave, Memphis, TN 38111
Contact: 901-324-0144
Website URL: http://brotherjunipers.com/
Opening Hours:
| | |
| --- | --- |
| Monday | Closed |
| Tuesday – Friday | 6:30a – 1:00p |
| Saturday | 7:00a – 12:30p |
| Sunday | 8:00a – 1:00p |
Enjoy Brother Juniper's classic atmosphere and delicious food for a relaxed brunch experience.
With its unique menu featuring an array of creative omelets and delicious potato dishes, Brother Juniper's is the perfect place to indulge in a truly special dining experience.
For a truly indulgent breakfast experience, you cannot go wrong with the sweet and delicious cinnamon roll pancakes at this restaurant. Furthermore, they offer an intriguing option of savory-sweet fusion through their Monte Cristo dish. To top it off, visitors can enjoy locally roasted coffee complemented by exclusive souvenirs from the onsite shop.
At the bustling corner of Walker Street and South Highland sits Brother Juniper's, a renowned restaurant close to Memphis' esteemed University.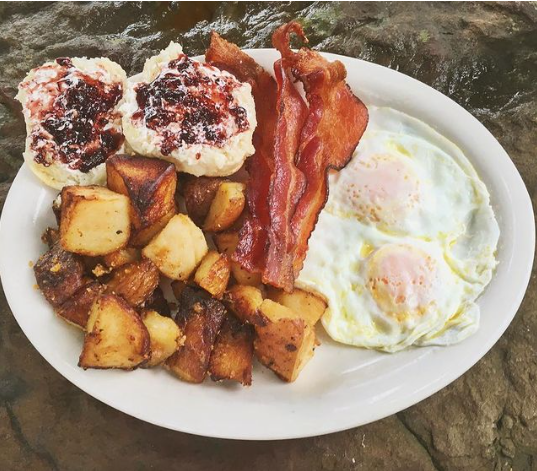 Elwood's Shack
Location: 4523 Summer Ave, Memphis, TN 38122
Contact: 901-761-9898
Website URL:
| | |
| --- | --- |
| Monday | Closed |
| Tuesday – Friday | 6:30a – 1:00p |
| Saturday | 7:00a – 12:30p |
| Sunday | 8:00a – 1:00p |
Opening Hours:
At Elwood's Shack, you'll find an array of traditional Southern favorites like succulent barbecues and hearty country breakfasts. Plus, get ready for the unforgettable – their legendary hot dogs. Satisfy your cravings for authentic southern cuisine here.
This place offers the best brunches in Memphis.
Elwood's is Memphis' best-kept secret, serving up delicious brunches that are sure to tantalize the taste buds.
You can find all your breakfast favorites at Elwood's, from French toast and pancakes to a unique twist on eggs benny with delicious barbecue flavors. Start your day off right at this renowned eatery.
For an unforgettable Southern dining experience, take a journey off the beaten path and try this hidden gem. Whether you're a regular to classic comfort food or just starting your exploration of its delicious flavors – it's sure to be worth every bite.
Venture just twenty minutes outside Memphis to find Elwood's Shack, conveniently next to a Lowe's Hardware on Highway US-64. Bring your appetite and soak up the unique atmosphere of this truly special destination.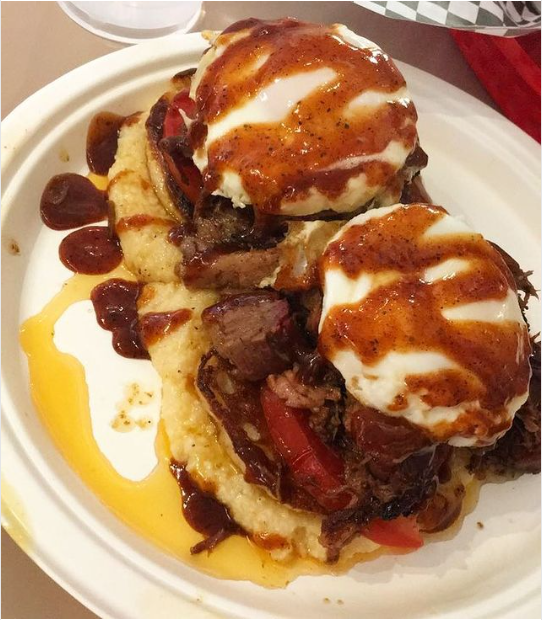 Rizzo's Diner
Location: 492 S Main St, Memphis, TN 38103
Contact: 901-304-6985
Website URL: http://rizzosmemphis.com/
Opening Hours: THE RIZZOS' IS CLOSED PERMANANTLY
Uncover the award-winning flavors of Chef Michael Patrick at Rizzo's Diner. Experience his famous Chicken Pot Pie, which has won Southern Living's Best accolade. Venture back into town and tantalize your taste buds with this delectable delight today.
Enjoy an authentic Southern experience in the heart of Tennessee. Sample classic cuisine with a fiery kick served in rustic surroundings for patrons to savor and enjoy.
Experience a savory global adventure—all without leaving your seat. Rizzo's has crafted a diverse menu that meets all taste desires, blending traditional Southern flavors with worldly delights. From hot and smoky Andouille sausage to the exotic curry edamame scramble, be prepared for an unparalleled gastronomic experience.
Immerse yourself in Memphis' rich history by visiting the renowned Civil Rights Museum or Lorraine Motel. A few steps away, explore the Blues Museum and experience Memphis culture at its finest – no visit is complete without a trip to Rizzo's.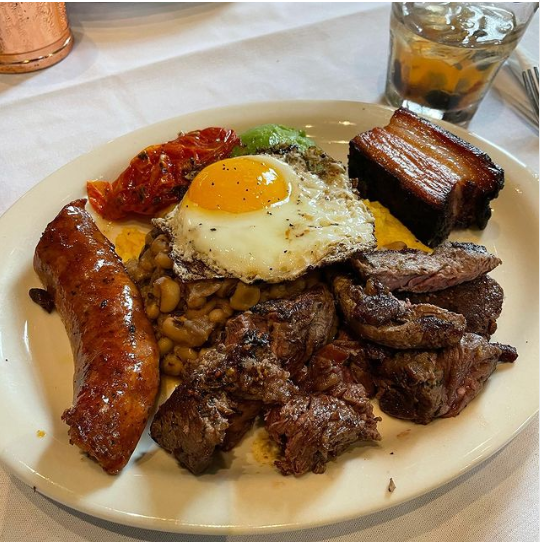 Sunrise Memphis
Location: 670 Jefferson Ave, Memphis, TN 38105
Contact: 901-552-3168
Website URL: http://sunrise901.com/
Opening Hours:
Monday-Friday : 7AM-1PM
Sunday-Saturday : 7AM-2PM
Enjoy a top-notch brunch feast in Memphis any day of the week. At Sunrise, you can savor delicious biscuits and other mouthwatering dishes – no reservations needed. So start your day off right with an unforgettable meal at this quick-serve spot.
Sunrise provides an ideal breakfast experience, with light and tasty options like The Fit or a delicious stack of pancakes. Enjoy the perfect start to your day.
ALSO CHECK: Find These 41 Restaurants Open on New Year's Day 2023
Stepping into the atmosphere of this family-owned business proves to be a delightful experience. The vibrant colors fill the room with warmth and create an inviting, homey feeling, welcoming customers in and immersing them in its unique charm.
After delighting your taste buds with a world-class biscuit, take a short walk to explore the rich history of the Woodruff-Fontaine House Museum. Experience interactive exhibits that vividly display life in an old Victorian home from days gone by.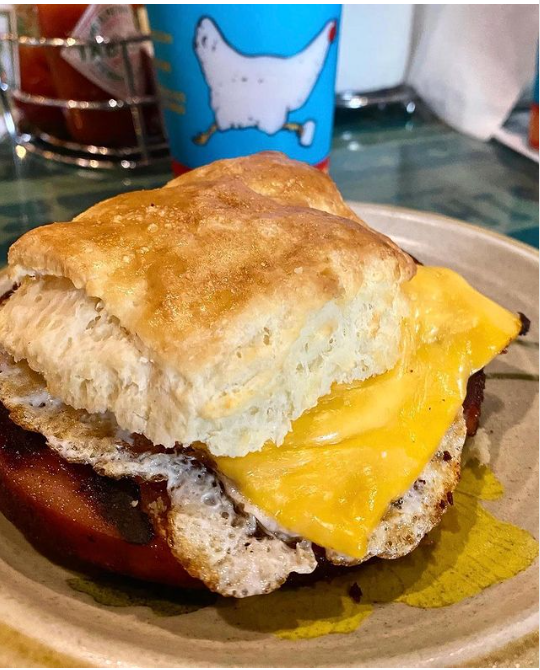 Brennans Memphis
Location: 6150 Poplar Ave #150, Memphis, TN 38119
Contact: 901-761-0990
Website URL: http://brennansmemphis.com/
Opening Hours:
Monday: 11 am – 8 pm
Tuesday- Sat: 11 am – 9 pm
Sunday: 9 am – 2:30 pm
From the classic gumbo to decadent Jambalaya, Owen Brennan's transports Southern cuisine lovers into a world of flavorful Cajun and Creole-style dishes. Step in for an authentic taste that will tantalize your taste buds.
Owen Brennan's has brought a burst of flavor to Memphis. From spicy Crawfish Étouffée to the restaurant's acclaimed Jambalaya, diners can savor all that New Orleans cuisine offers downtown.
Visit Owen Brennan's every Sunday to experience a legendary culinary affair. Delight in Creole-style breakfast delights and savor delicious Bloody Marys while enjoying the exquisite New Orleans atmosphere.
The place has been voted as the best Brunch in Memphis by Memphis magazine.
Need to include Memphis' renowned brunch experience to ensure you get all the benefits- just 25 minutes from downtown, enjoy the Best Brunch in town awarded by Memphis magazine. A drive worth taking for a meal you won't forget.
Even the most spice-averse diners can enjoy flavorful dishes at Owen Brennan's. A unique highlight of their menu is Hussarde, a creative reinvention of eggs benedict with fried green tomatoes.
Enjoy the tastes of New Orleans, then treat yourself to a shopping experience at Regalia Mall. This luxurious destination is beloved by Owen Brennan's and countless others.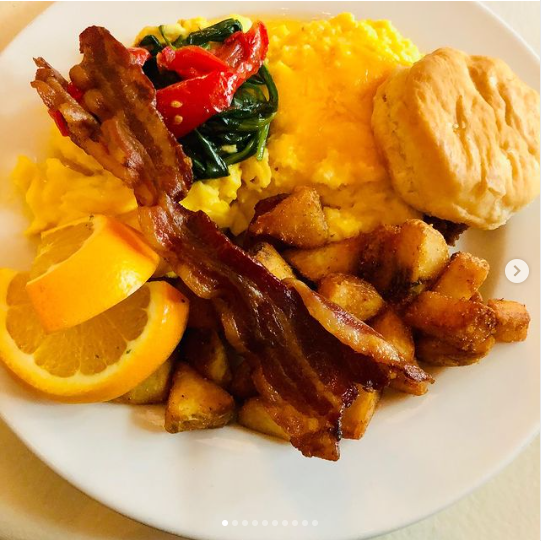 Second Line Memphis
Location: 2144 Monroe Ave, Memphis, TN 38104,
Contact: 901-590-2829
Website URL: http://www.secondlinememphis.com/
Opening Hours:
KITCHEN OPEN MONDAY-SUNDAY LUNCH & DINNER (Starting at 11AM)
BRUNCH Saturday and Sundays starting at 11AM
SUNDAY STEAK NIGHT 5PM-8:30PM
Get ready to experience authentic New Orleans culture without ever leaving your hometown. The Second Line offers Cajun-inspired cuisine lovingly prepared by a Louisiana native. You won't want to miss this unique culinary journey.
Treat yourself to an exceptional Sunday brunch experience. This charming venue adds personality and flavor with its delicious selection of dishes.
Our delectable Eggs in Purgatory dish stands out, and the barbeque shrimp will tantalize your taste buds with its irresistible flavor. Enjoy these two fan favorites for an unforgettable culinary experience.
Enjoy a complimentary mimosa with every brunch at Second Line. Get the party started early and indulge in this bubbly treat – cheers to that.
Kick off your exploration of the Memphis arts scene with The Second Line, an unbeatable starting point. From there, you can visit a variety of nearby performing art theatres, such as Hattiloo and The Circuit, for a complete experience sure to engage all senses.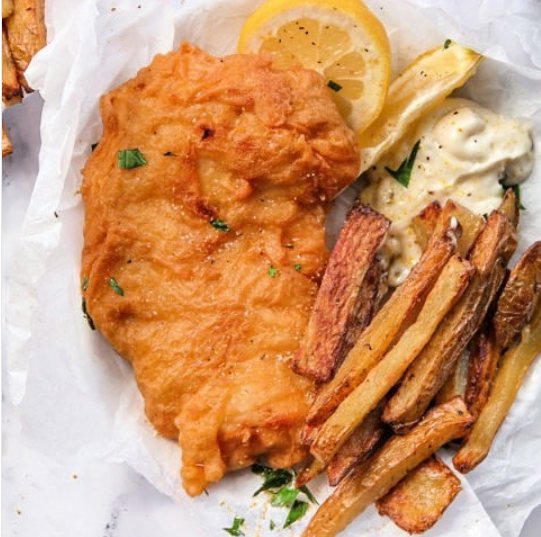 South of Beale Restaurant
Location: 345 S Main St, Memphis, TN 38103 AND 5040 Sanderlin,
Memphis, TN 38117
Contact: South Main Memphis: 901-370-2144, East Memphis: (901) 818-0821
Website URL: http://www.southofbeale.com/
Opening Hours are same for both locations:
Sun—Thu: 11am – 9pm
Fri—Sat: 11am – 10pm
Sunday Brunch: 11am – 3pm
Explore a new culinary experience at South of Beale, where guests can savor traditional brunch favorites and flavors worldwide.
Enjoy a delicious brunch with something for everyone – from duck fried rice and cinnamon rolls to classic favorites like screwdrivers, bellinis, and other cocktails.
When I'm in the mood for a truly classic Southern experience, South of Beale is my go-to spot. Their fried chicken has unbeatable crispiness and flavor, making brunching there feel like home.
For those with a sweet tooth, I highly recommend savoring the delicious cinnamon rolls from this modern yet welcoming establishment. The bar offers an inviting rustic atmosphere sure to please everyone.
Looking to explore the historic charm of downtown Memphis? Check out South of Beale Restaurant, located on the corner of Vance and S. Main Streets – then take a stroll through some nearby antique shops for unique finds.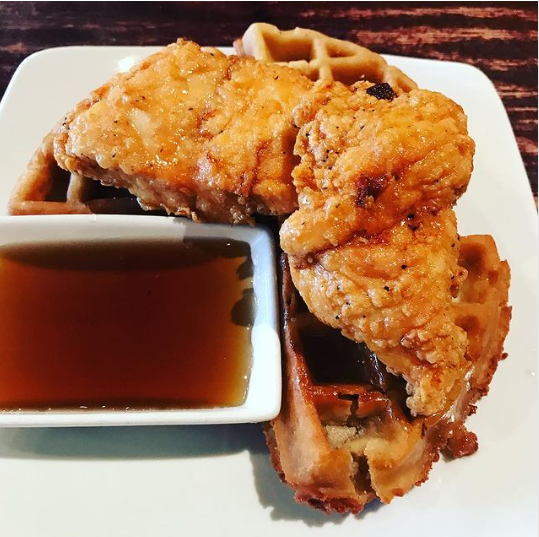 Stone Soup Cafe Memphis [ PEMANENTLY CLOSED]
NOTE: THE CAFE IS PEMANENTLY CLOSED
Location: 993 Cooper St, Memphis, TN 38104
Contact: 901-922-5314
Website URL: http://www.stonesoupcafememphis.com/
Stone Soup is the perfect spot for those looking to enjoy classic, Southern favorites. From cat head biscuits and homestyle hash browns to many other wholesome dishes – one thing's certain: you won't go away with an empty stomach.
At Stone Soup, guests are welcomed with Southern hospitality's warm and inviting atmosphere. Its casual vibes make it truly a place to relax and enjoy.
Stone Soup is the perfect place to recreate beloved family recipes from home. With its cozy atmosphere and delicious flavors, it's like being at Mom's breakfast table – without having to do any of the dishes.
Enjoy a hearty taste of the country with this classic breakfast favorite. Perfectly complemented by a warm cup of coffee, it's guaranteed to start your day on the right foot.
Treat yourself to Sunday brunch at Stone Soup in Memphis and make the most of your day. Located on the corner of Cooper and Felix, this inviting white house is beckoning for you to swing by until 3 pm.
ALSO CHECK: PLACES THAT ARE OPEN ON THANKSGIVING, CHRISTMAS AND NEW YEAR'S DAY.
The Arcade Restaurant – Memphis' Oldest Restro
Location: 540 S Main St, Memphis, TN 38103,
Contact: 901-526-5757
Website URL: http://www.arcaderestaurant.com/
Opening Hours: Seven Days A Week – 7am–3pm
Step back in time and treat yourself to a classic meal at The Arcade, Memphis' most iconic retro diner. Once visited by the legendary Elvis Presley himself and beloved amongst locals, this destination offers an unforgettable glimpse into days gone by.
Feast your eyes on the delectable daily specials available at this classic diner, serving up all the delicious fare you'd expect from a timeless staple.
This establishment offers numerous delectable delights, from the delicious spiked milkshakes to their scrumptious country ham breakfast. But don't forget about the exquisite beignets – they are stars in their own right.
Experience the '50s diner throwback at The Arcade. From intimate booths to a dazzling blue sky-like ceiling, an evening out here is sure to be anything but ordinary.
With the arrival of October comes a fantastic opportunity to explore the Historical Haunts of Memphis and experience firsthand how spooky it can be on one of their thrilling ghost tours. It's sure to bring out your inner thrill-seeker.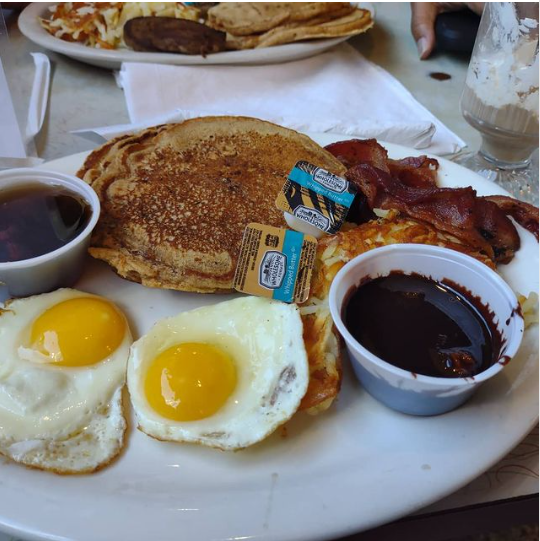 Tug's Memphis
Location: 51 Harbor Town Square, Memphis, TN 38103
Contact: 901-260-3344
Website URL: http://www.tugsmemphis.com/
Opening Hours:
Monday: Thursday: 11am – 9pm
Friday: 11am – 10pm
Saturday: 9am – 10pm
Sunday: 9am – 9pm
Brunch Saturday & Sunday: 9am – 2pm
Take in the majestic views of the Mississippi River while dining at Tug's Casual Grill, an inviting family spot that offers unbeatable homestyle fare. Bask in natural beauty and enjoy a delicious meal with Paulette's right across the street.
From the signature combination of chicken and waffles to an array of eggs benedict recipes, Tug's has something for everyone. Experience delicious fare that is renowned around the globe.
Diners looking for something new can experience a twist on the classic eggs benedict with Tugwreck Benedict, an innovative Southern-style dish served atop griddled biscuits.
Tug's takes guests on an inspiring journey to the captivating Harbor Town district in Memphis – a landmark sure to leave lasting memories.
Enjoy an idyllic afternoon experience with your brunch date at Greenbelt Park, steps away. Take in the fresh air and marvel at picturesque river views while you stroll along.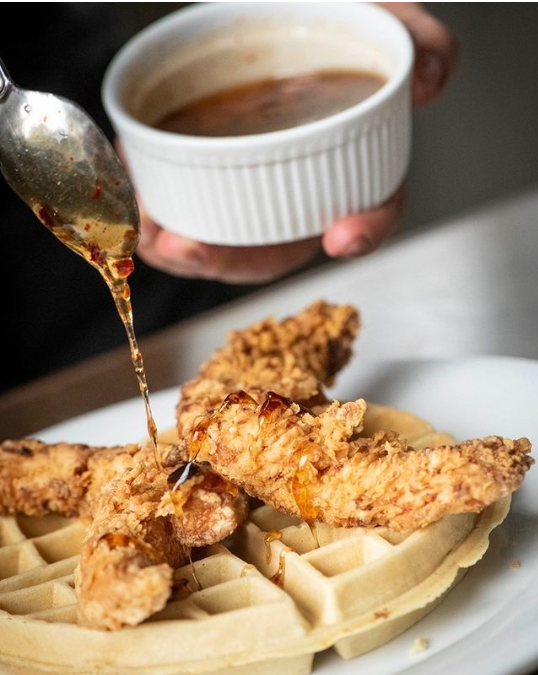 Char Restaurant
Location: 431 S Highland St #120, Memphis, TN 38111
Contact: 901-249-3533
Website URL: https://memphis.charrestaurant.com/
Opening Hours:
Mon-Sat: 11:00 AM – 10:00 PM
Sun: 10:00 AM – 2:00 PM | 4:30 PM – 9:00 PM
Christmas Eve: 11:00 AM – 3:00 PM
Christmas Day: Not Open
Brunch lovers rejoice. Char is the place to be with their legendary $5 mimosas and bloody marys. Try out their unbelievably delicious Croque Madame or Crab Benedict, which is sure to exceed your expectations.
Visit Char for an indulgent dining experience – perfect for those who seek to treat themselves. Enjoy a sumptuous meal in the very lap of luxury.
Char offers a unique blend of sophistication and warmth, exuding the alluring Memphis charm that draws people in.
Treat yourself to the highest quality of steak – USDA-certified prime cuts that will tantalize your tastebuds. The steak benedict is a guaranteed hit if you're looking for an introduction to their exquisite selection.
Char is conveniently located near the University of Memphis, just a short stroll away from Brother Juniper's. Follow South Highland to experience excellent cuisine in record time.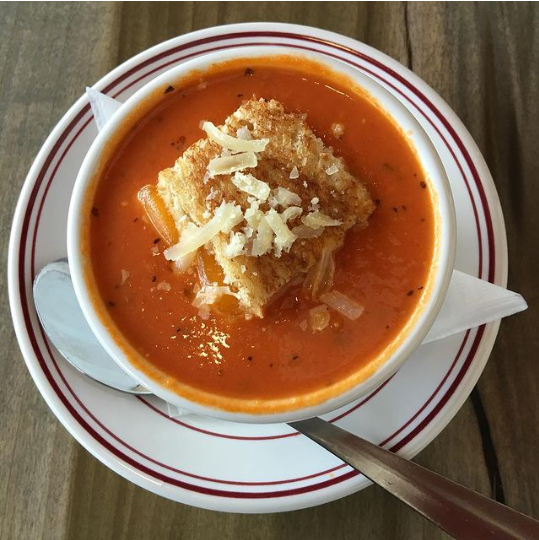 Sweet Grass Memphis – Closed Permanently
Location: 937 Cooper St, Memphis, TN 38104
Contact: 901-278-0278
Website URL: https://www.sweetgrassmemphis.com/
Opening Hours:
Since 2010, Chef Ryan Trimm has been delighting Memphis with legendary cuisine from the acclaimed Sweet Grass restaurant.
Sweet Grass Restaurant provides a unique and flavorful dining experience – the perfect combination of Lowcountry delicacies with an unmistakable Memphis flair in true farm-to-table style.
Sweet Grass is the perfect place for an exciting brunch adventure. With a constantly rotating menu, customers can expect unique dishes such as crispy chicken and waffles, and savory grits.
For a laid-back yet polished atmosphere, Sweet Grass is the place to be. Relax and look your best without being overdressed.
Just off the iconic Cooper-Young Historic District, you can find a great spot conveniently located right down the street from The Beauty Shop.
Babalu Southern Cuisine with Latin Flair
Note: Both locations will be closed Thanksgiving Day and Christmas Day.
Locations: 6450 Poplar Avenue, Memphis, TN 38119
Contact: (901) 410-8909
Website URL: https://eatbabalu.com/east-memphis
Opening Hours:
OVERTON SQUARE MEMPHIS: Open Daily
Mon -Thurs: 11am-10pm
Fri – Sat: 11am-11pm
Sun: 11am-9pm
POPLAR AVE. EAST MEMPHIS: Open Daily
Sun – Thurs: 11am-9pm
Fri – Sat: 11am-10pm
For a unique brunch experience, Babalu offers the best of both worlds with its Southern-inspired cuisine fused with Latin flavors. Explore two Memphis locations on Sunday and treat yourself to an adventurous culinary journey.
Enjoy a delectable Monte Cristo, served with decadent dulce de leche french toast, or indulge in an Irish Cream cocktail. No matter what you choose, revel in bold flavor and contemporary flair.
Babalu is the perfect destination for Latin food aficionados. From crispy avocado to hearty chorizo, their menu offers a tempting array of inventive flavors guaranteed to satisfy every taste bud. Explore an exciting world full of deliciousness.
Try the tantalizing cuisine of Babalu Memphis this weekend and give your brunch a flavorful kick with their two convenient locations.
Located just 25 minutes from downtown and a 4-minute drive away, East Memphis and Overton offer convenient access to the heart of town.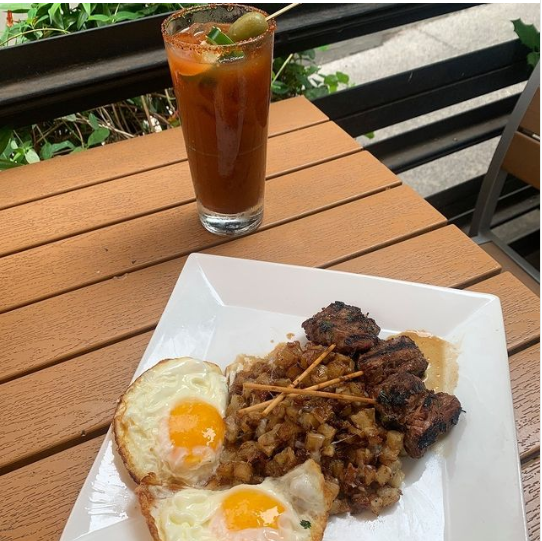 Conclusion
Here in Memphis, brunch isn't just a meal – it's an experience. Whether looking for a cozy diner atmosphere or something more upscale and extravagant, this city has got what you need to get the perfect start to your day.
Bring your brunch game up a notch with Lowcountry flavors and the tastes of Memphis. Enjoy Southern favorites like never before.
Memphis is famous for its brunch. From this article now you know the best brunch in Memphis, so don't wait and visit any place you loved the most.
Need help finding your favorite brunch spot on this list? Let us know, and we'll make sure to give it a try. Make sure to leave a comment – we'd love for you to be part of the conversation.
ALSO CHECK: TOP RATED PLACES TO EAT OUT – PEOPLES' FAVORITE