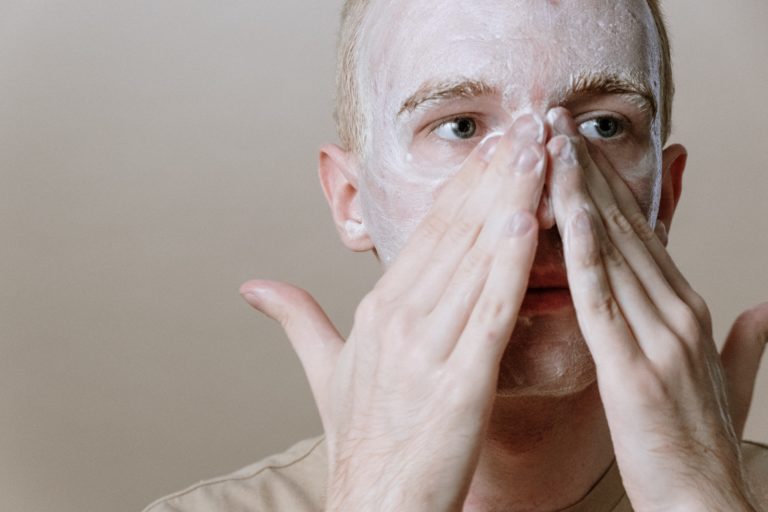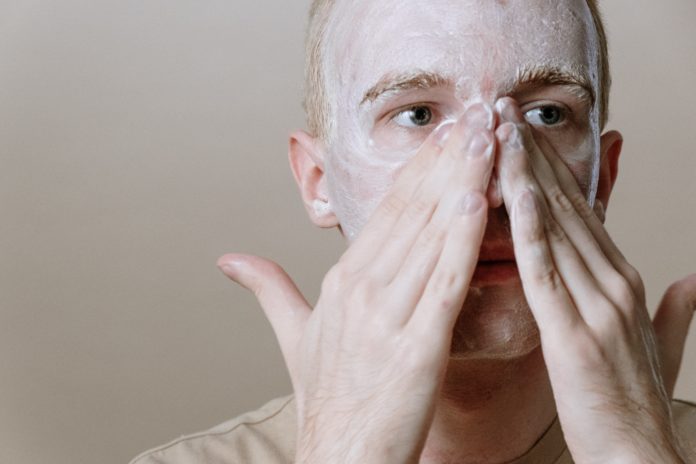 After a long hectic week at work, our face and body need some pampering. It is time to boost your skin with nice and soothing scrubs. Exfoliation should always be a part of your skincare routine as lack of exfoliation can make the skin look irritated, dull, and flaky. A weekly scrub will leave your skin feeling rejuvenated and smooth, removing all the dead skin cells. So whether you are dealing with skin texture, dullness, or dryness, these are some of the best scrubs to reveal glowing skin year long.
Types of exfoliators
In this list, we have mentioned different types of physical and chemical exfoliators to suit different skin types and concerns. The physical exfoliators rely on various textures like salt, sugar, and crushed nuts to wash off dead and flaky skin.
The body exfoliator is gentle on the skin and is suitable for everyday use. However, you need to be careful and not apply too much pressure or scrub too hard.
Chemical exfoliators are made with enzymes and acids. They remove the dead skin chemically and regenerate new skin. Although chemical exfoliation sounds scary, they are made using a very minimal amount of enzymes and acids diluted with other ingredients. These are used most commonly for the face, but you can also find some brands that make chemical body exfoliators.
Read More- Is Cerave cruelty-free?
Best Body and Face Scrub Brands in The Market:
Let's check out some of the best scrubs for the face and body to suit your skin type.
Best for dry skin
Dr. Teal's Restore & Replenish Pink Himalayan Sea Salt Scrub
This affordable body exfoliator leaves the skin feeling moisturized without leaving any residue. It contains orange and bergamot oils, which leave behind a pleasant scent. The scrub is enriched with vitamin E.
Note- if you have minor cuts or scrapes, avoid using this scrub as it could sting. Also, patch test if you have sensitive skin because it contains fragrance.
Manna Kadar Beauty Sea Exfoliating Cream Scrub
This is one of the best gentle scrubs, perfect for everyday use. It has a very light scent and contains Cetearyl alcohol, mineral oils that hydrate the skin. The crushed pecan shells help in getting rid of dead skin cells gently. People with sensitive skin may find this scrub slightly drying because of the Cetearyl alcohol ingredient.
Eczema Honey Oatmeal Scrub
This is the best face and body scrub for people with Eczema. It contains all-natural ingredients which are gentle on the skin and have moisturizing properties for people with super dry skin. The scrub contains honey which is a natural humectant and seals or attracts moisture into the skin.
Before using the entire face, do a patch test since some people tend to have allergic reactions to the scrub. In general, it is always great to do a patch test with any new skincare product.
Best for feet
Earth Therapeutics Foot Scrub
If you are looking for the best foot scrubs, then Earth therapeutics is the way to go. The scrub is made using Australian tea tree oil, which makes your feet smell nice. It also contains charcoal to detoxify while pumice conditions and cleanses the skin. This feet scrub will scrub away all the dead skin and make your feet softer.
As this product is meant to be used dry, it can get a little messy. It is best to use it in a tub.
LATHER Eucalyptus Foot Scrub
If you are into using vegan products, this is one of the best body scrub brands. The vegan-friendly scrub foams up to clean and wash away dead skin from feet. Customers love to use it on heels every day to reduce the calluses buildup. All the exfoliants of this scrub are made of natural ingredients.
Formula 10.0.6 Rescuing Foot Scrub
What we love the most about this foot scrub is the ingredient list. It contains peppermint oil which leaves a cooling sensation behind while scrubbing away the roughness. The avocado oil helps in nourishing the skin and works wonders for people who spend most of their stay standing on their feet.
This scrub contains apricot seed powders, which are gentle enough to be used even between the toes.
Best for stress relief
Bath & Body Works Invigorating Body Scrub
After a long tiring day, pampering the skin to release all the stress is one of the best feelings. This is one of the best sugar scrubs that does not dissolve immediately instead of rinses properly, leaving softer skin behind. It has a strong but bearable scent.
Bath & Body Works recommends breathing deeply when using this scrub to experience the aromatherapy benefits of spearmint and eucalyptus oil.
Austra Scrub the Day Away Soothing Lavender Organic Body Scrub
This is another great body exfoliator from Astura. It contains a fine grain of Dead sea salt, which helps de-stress the skin and remove all dead skin cells. Astura scrub is made of simple ingredients like jojoba, argan, and sweet almond oil. It also contains bergamot and lavender essential oil, which provides a pleasant and mild fragrance. The best thing is this scrub is cruelty-free, and PETA certified.
Best for sensitive skin
Herbivore Botanicals Coco Coconut Oil Body Polish
Herbivore Botanicals offers a gentle face scrub for sensitive skin people. This scrub is made for use on ingrown hairs and razor burns. After using this face scrub, your skill will feel silky smooth and luxurious. All the ingredients of this scrub are vegan, natural, non-comedogenic, and cruelty-free.
Origins Ginger Body Scrub
We love Origins Ginger body scrub for sensitive skin. This gluten-free, vegetarian scrub makes it easy to polish your skin. Thanks to nourishing oil and dead sea salt granules, which make your skin silky smooth. The ginger scent smells pleasant and can be paired with other ginger products from the brand.
Remember to stir the scrub before applying it to your body, or you will get more oil as compared to salt.
Chemical Exfoliators
True Botanicals Resurfacing Mask
This is one of the best AHA-based face scrubs for sensitive skin. This chemical exfoliator quickly moisturizes and exfoliates the skin at the same time.
Resurfacing Mask contains lactic acid, which is known to be the gentle AHAs, along with hyaluronic acid, which helps in preventing moisture loss and also heal skin barriers.
According to customers, this exfoliator mask does not irritate sensitive or rosacea skin and helps in reducing redness.
Farmacy Beauty Honeymoon Glow
Farmacy Beauty has some amazing organic skincare products which people love. Thanks to the innovative formulation by fusing chemistry and nature, it proves to show effective results.
Honeymoon glow is a nighttime serum made with gentle exfoliation ingredients which soothe skin. It contains glycolic acid, lactic acid, along with fruit acids to work on cell renewal and treating hyperpigmentation.
This exfoliator also contains willow bark which helps in reducing pore size. Hyaluronic acid and honey keep the skin hydrated and soothes the skin at the same time.
Even people with sensitive skin can use it without facing any problem,
Moon Juice Acid Potion
This is a hydrating chemical exfoliator containing salicylic, lactic, glycolic acids along with niacinamide and reishi. It is rich in hydrating and calming properties. The Acid Potion is a great scrub for people struggling with sun damage and dark spots and looking for a gentle way to achieve clear skin.
This scrub gets 4.9 stars out of 5 with more than 500 reviews. Many reviewers claim it to be the best chemical-based toner they have ever used. Some people like to use it at night, as they experience redness during day time.
Drunk Elephant Juju Bar
The Drunk elephant has to offer one of the best chemical scrubs or soap bars, specially formulated for sensitive skin. This multitasking soap bar is super hydrating and exfoliating.
This bar is soap, silicone, fragrance, and essential oil-free and has a pH level of 6.3. It is meant to cleanse the skin without stripping the skin off of natural oils.
Bamboo powder, virgin marula oil, and heilmoor clay are the star ingredients of this bar. Together these ingredients combine the exfoliating and moisturizing properties making it the best beauty bar.
The bamboo powder has a very gentle and thin texture which does not irritate the skin. This soap is meant to be used daily, as it can cause dryness. Use this bar once or twice a week.
Read More- Enjoy A Milk And Honey Bath For A Glowing Skin
How to shop?
When you choose a scrub for your face or body, always go through the ingredient list and check for any allergen or personal irritants. Also, consider your skin issues and types when buying a scrub. For instance, if you struggle with acne, look for products containing salicylic acid to treat breakouts.
Another influencing factor when you buy a scrub is how often you plan to use it. If you are looking for an everyday scrub, then physical exfoliators with fine granules work fine. For facials, you can go for chemical-based scrubs, which are meant to be used once or twice a week.
How to use it?
Before using any new skincare product, you must always do a patch test, especially if you have sensitive skin. Place a small amount of scrub on the inside of the wrist and wait for a few hours.
If you notice any irritation or redness, then you should avoid using this product all over the body. If your skin feels normal after a few hours, it is safe to use it all over the body.
Always follow the instructions mentioned on the packaging, no matter which scrubs you choose. Some products are meant to be applied on wet skin, while others are on dry skin. Some exfoliators are meant to be left on for a few minutes, while others are to be washed off immediately.
If you have never scrubbed your face before, start by using it once a week and then evaluate your skin condition. Based on how your skin feels, you can use the product more or less frequently.
Final Words:
Face and Body scrubs are an easy method of getting facial-like skin at home. These best scrubs have wonderful properties to liven up your skin and make you feel relaxed after a long tiring day. In this post, we have mentioned some of the best face and body scrub brands that are sure to give you baby-like skin by removing all the dead skin cells.
If you try any of the above-listed face or body scrubs, do not forget to share your experience in the comments below.