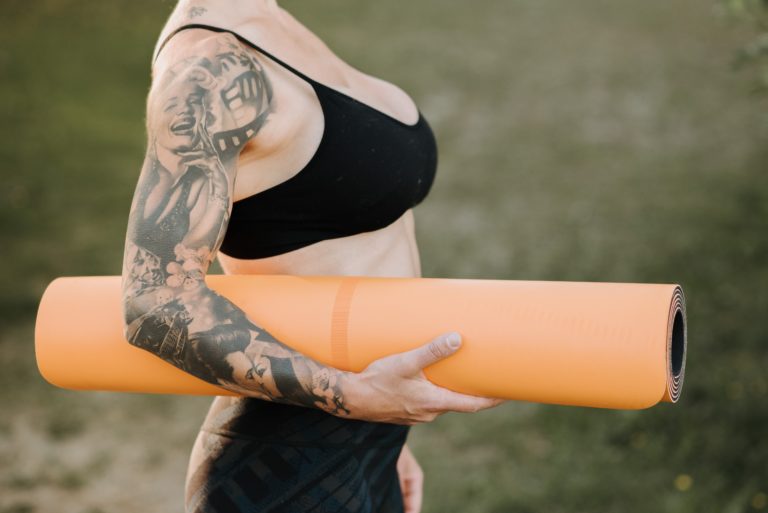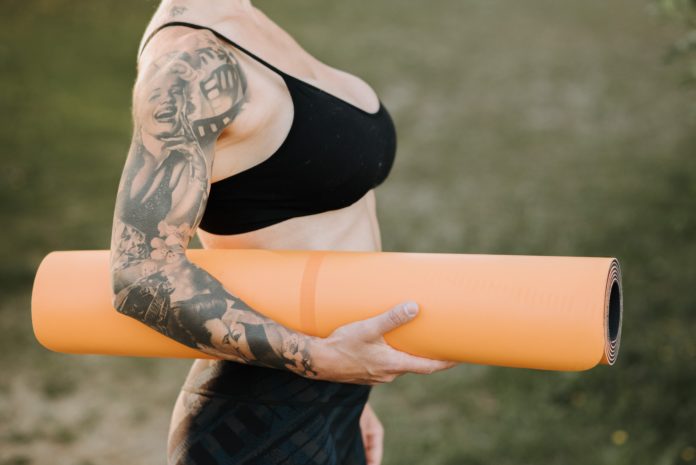 Sleeve tattoo ideas for women are a popular choice when they want to stand out from the crowd, as skin art is bound to get you some admiration. 
Although small and dainty tattoo ideas have a kind of different appeal, full sleeve tattoo ideas for women have a much-intensified impact as they cover the whole arm from shoulder to the wrist.
When you think of some popular tattoo sleeve ideas for women, there is a seemingly endless list you can try. However, some are more popular for their meaningful and eye-catching designs. In the article below, we have listed some of the best picturesque tattoo ideas for women you can try.
Half Sleeve Tattoo Ideas For Women
When trying to make a statement with some body art, you don't essentially need to cover your entire arm. You can also go for half sleeve tattoo ideas, which are trending among women nowadays.
As the name of the design suggests, it starts at the shoulder or near the top of the arm and ends halfway. You can also get it started from the wrist to the elbow.
However, the basic difference between these two placement ideas is that the one which starts from the top is more discreet. Thus you have an option to hide it for formal events when you don't want to flaunt it. Simultaneously, the one that starts from the wrist and goes up to the elbow is more expressive. It gives you something which you can flaunt in spite of the event.
Full Tattoo Sleeve Ideas
Full sleeve tattoo ideas for women take a lot of time to complete, like hours. However, the results after the effort are always impressive, so you will not regret the decision.
The concept for this time taken is simple as the tattoo starts from the arm's top and extends down to the wrist. It is like a large art canvas that completely covers your sleeve skin, making it an alluring piece of art. The designs incorporate a level of creativity with various elements making it a beauteous addition to the wearer. Most of the full sleeve tattoo ideas for women are deeply meaningful and well-thought pieces of art for the wearer.
Tattoo sleeve ideas we say are not for the faint-hearted as it requires a lot of money and time. Still, the investment is worth the effort, trust us!
Skull Sleeve Tattoo
The skull tattoos for women are undoubtedly very intimidating. Moreover, they are also an enticing piece of beauty.
The good thing about skull tattoos is that there are numerous tattoo ideas, designs, and styles. So, you can opt for a tattoo, which is something that is abstract and realistic. Skulls in the various tattoo ideas have been a regular recognizable and popular symbol for decades. The skull tattoos are also very bold in representation as they symbolize death or life.
What makes the skull sleeve tattoo ideas for women even more interesting is that you can combine them with various symbols. Some popular combinations are skull & roses, women & skull, skull & religious symbols, and more.
Tribal Sleeve Tattoo Ideas For Women
Are you the one who wants to honor their heritage and get a meaningful piece of tattoo? If yes, then the tribal tattoo ideas are for you.
The markings in the tribal tattoos vary from region to region between the ancient tribes. However, this tattoo is something which is done for various reasons like symbolizing social status, offering protection, storytelling, or achievements. These days, the interpretation of the ancient and traditional symbols vary, which are inspiring and intricate in most cases.
The good thing about tribal tattoos is that the numerous meaningful designs let you choose. It lets you have something which has meaning for you and bewitching at the same time.
Jesus Sleeve Tattoo
Jesus tattoo is best if you want to express your religious belief or want to give tribute to your religious heritage. The son of Christ or Jesus represents various things in the Christians, including rebirth, resurrection, and love. For some people getting themselves inked with Jesus, the tattoo is incredibly powerful as it shows their commitment to faith.
For a beauteous outlook of the Jesus tattoo, you can make it a focal point or add some other images. The addition of the other meaningful images may act as a storytelling piece of art.
3D Sleeve Tattoos For Women
If you want to get something fascinatingly gorgeous, then the 3D tattoos for women are perfect. The 3D approach to tattoo making has opened many possibilities for tattoo artists to make something to stand out from crowds.
When it comes to tattoos, designing the artistic abilities of some individuals or artists is very impressive. There are many tattoo artists who can create a very lively and realistic, depressingly beautiful piece of art.
The extra dimension of these tattoo ideas brings the tattoos to life, making them awe-inspiring. The interesting thing about the 3D designs is that the shading, along with the artistic and meaningful pieces, make them look ravishing.
Celtic Sleeve Tattoo
The effort and time it takes in creating a design that is the full sleeve is worth it. This is even increasingly accurate when, for the wearer, the tattoo has a deep personal meaning. Various people choose tattoo designs to honor their heritage and descents. This is why Celtic tattoos are an amazingly gorgeous option when it comes to sleeve tattoo ideas for women.
Celtic tattoo designs are generally intricate and include complicated symbols and knots. Such design additions make these tattoos interesting and also give them an amount of creativity and freedom.
Celtic tattoos are also deeply meaningful as they represent freedom, fierceness, and dedication. It was a popular piece of tattoo among the warriors in ancient times. It symbolizes that the person is dedicated to a cause and is a fierce warrior. In modern times it symbolizes freedom, rebel spirited, and strong willpower. This makes them a good option for women who are aware of women's rights like freedom.
Dragon Sleeve Tattoo
Do you want to have a tattoo that symbolizes protection, power, and wisdom? If so, then the dragon tattoo sleeve ideas are for you.
These designs are irresistibly gorgeous but often intricate, lending themselves well like a sleeve tattoo. The shape of the ancient mythical beast makes it an even more amazing option. The availability of the numerous variations in this tattoo design also makes it a good option.
Many people go for some vibrant colors in the dragon tattoos, while many prefer the classic black ink for its boldness. One thing which everyone will agree with is that these mythical beasts represent something brave and strong. Thus it is a great way to show off that you have the same qualities as the beast.
Viking Tattoo
Vikings have been the legendary warriors who originated in Scandinavia. They have been much-hyped and glamorized in various art pieces and films. The Vikings were famous as ruthless and fearless warriors who conquered many lands and had a thirst for war. This is what we generally know about these legendary warriors. However, they also have another side, and their belief in numerous gods is somewhat fascinating.
The tattoo art was also a popular part of the Viking culture. The Vikings used the tattoos to honor their rituals and faith and as a symbol of power. Tattoo ideas were also a popular way for body decoration among the Vikings, whether men or women.
The Viking tattoos symbolize power, strength, and fearlessness in the modern era. So if you are a strong woman who has these qualities, then this is the best sleeve tattoo idea for women you can get.
Watercolour Sleeve Tattoo Ideas For Women
Watercolor tattoos are a technique for tattoo making, which is getting increasingly popular. The vibrant and eye-catching designs of these tattoos are what make them trendy.
The bold, bright colors of these tattoo ideas look like someone took a paintbrush to create a magical and stunning painting on the skin. The appeal of the watercolor designs as the sleeve tattoos is because of the large area available on the sleeve for creativity. The large sleeve area allows for more detailed pieces of art without a need for dark outlines.
What makes the watercolor tattoo ideas for women even more enticing is the availability of numerous designs and styles. You can see some popular designs in water tattoos are lion tattoo, sun tattoo, owl tattoo, and more.
Question About Sleeve Tattoos For Women
When we think of getting a tattoo, its various aspects come to mind. Below we have answered some common questions which you might want to know:
How Much Does a Sleeve Tattoo Cost?
The cost of the sleeve tattoo depends on the design and artist you choose. More popular artists may charge more than the regular ones.
Most of the artists charge by the hour, and the tattoo sleeve ideas are a large piece of art that takes time. The normal charges for good and experienced tattoo artists vary between $120 to $200 per hour on average.
Which Is The Best Arm For A Sleeve Tattoo?
There is no specific good or bad arm for the sleeve tattoo ideas for women. It all depends on the preference.
How To Choose The Design?
The best way to choose a design is to know what elements you want in it, as every element has its own meaning. After it, choose an artist and discuss your general concept of what you want and let them guide you. If you and your artist get along, you both can create a unique piece.
How Much Time Does A Sleeve Tattoo Take To Create?
It depends on the design and artist. However, they are large pieces of art, so they can't be completed in a single day.
Final words
When it comes to getting a tattoo, one of the most popular spots on the body is the arms for both women and men. Thus it is common to see women with sleeve tattoos nowadays, and this is extremely popular.
The sleeve tattoo ideas for women are artistic, vibrant, and colorful; thus, getting yourself inked with them can be the best thing to stand out of the crowd.