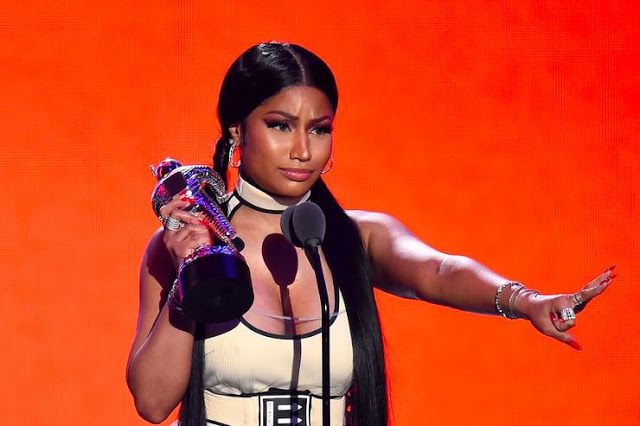 Nicky Minaj, "The Queen Of Rap," is one of those few female rappers who have successfully earned a name in the Hollywood music industry. If you want to know Nicki Minaj net worth in 2020, Then keep reading this article.
What is Nicki Minaj Net Worth 2020?
Onika Tanya Maraj, popularly known as "Nicki Minaj," is a Trinidadian-American rapper, actress, model, R&B singer, and songwriter who has a net worth of $100 million. Lil Wayne, a fellow American rapper, discovered Nicki Minaj.
Nicki Minaj has a very successful rapper and has won more than 100 notable rewards, including 10 BET Awards, six American Music Awards, 4 Billboard Music Awards, 3 MTV Video Music Awards, and 2 People's Choice Awards. Till today, Minaj has been nominated for 10 Grammy Awards.
Early Life of Nicki Minaj
Nicki Minaj was born on December 8, 1982, in Saint James, Trinidad, and Tobago. She has four siblings, two brothers and two sisters. As a child, she lived with her grandmother in Saint James, as her mother, Carol, was attending college in New York City.
Nicki was fiver yeard old when her mother took the children to Queens, New York with her. Carol worked in the accounting department during the youth of Minaj. Her father was a drug and alcohol addict with a violent temper. He even tried to burn down the house in December 1987.
Minaj successfully cleared the interview for admission to Fiorello H. LaGuardia High School of Music & Art and Performing arts. She always dreamt of becoming an actress, and after graduating from high school, she was a part of the Off-Broadway play cast "In Case, you Forget."
Nicki has worked in Red Lobster in the Bronx to support her finances and was fired later for being rude to a customer. She was fired from more than 15 jobs because of her rude behavior.
Sneak Peak of Nicki Minaj Career
After Lil Wayne discovered Nicki, she soon signed a deal with his management firm and Young Money Entertainment record label. Nicki released her first mixtape in 2007 named "Playtime Is Over." After this, she released many mixtapes, including Sucka Free in 2008.
In 2008 Nicki Minaj won her first Female Artist of the year award at the Underground Music Awards. Minaj released her third mixtape and appeared in XXL magazine in 2009. Later she also released one more mixtape, Beam Me Up, Scotty. In 2010 Nicky's debut album named "Pink Friday" was released by Young Money Entertainment Label. This album sold 4 million copies all over the world. Her second album Pink Friday: Roman Reloaded, was released in April 2012, which was certified platinum eventually.
Nicki Minaj was also on the panel of celebrity judges on American Idol during the 2013 season. In 2014 she released her third studio album named "The PinkPrint." Till today, the album has sold more than 650,000 albums worldwide.
Nicki released her fourth studio album, named Queen, in August 2018. The album was debuted at #2 on the Billboard top 200. Eventually, this was certified Platinum in the U.S with more than 1 million sales.
In 2017 Nicki Minaj made the record for most songs on the HOT 100 by a female artist. Minaj was the first one to change Aretha's record after more than 40 years. She is a featured artist on most of her tracks, whereas Aretha was the only artist credited on all the 73 tracks.
Nicki Minaj has won more than 100 notable awards, including 10 BET Awards, 6 American Music Awards, 4 Billboard Music Awards, 2 People's Choice Awards, and 3 MTV Vidoe Music Awards.
Read more:- Know All About Cardi B Net Worth, Early Life, and Music Career
Personal Life of Nicki Minaj
Nicki started dating Safaree Samuels, a rapper, in 2000, and the couple broke up in 2014. In 2015 Minaj started dating Meek Mill, and eventually, they separated in 2017.
In 2018 Minaj began dating Kenneth "Zoo" Petty, her childhood friend, and filed for a marriage license in August 2019. On October 21, 2019, Minaj announced their official marriage.
In July 2011, Nicholas Telemaque, her cousin, was murdered near his house in Brooklyn, New York. She references this incident in her songs "All Things Go" and "Champion."
Burglars looted nicki's home in February 2017. The burglars destroyed the inside of the house, flipped furniture and threw things, and ran off with jewelry and other expensive things, which totaled $200,000.
Endorsement Income
Some part of Nicki Minaj's net worth comes from her endorsement income. Minah has endorsed a wide range of products in her career. The first official endorsement was a collaboration with MAC in November 2010. MAC lipstick collection "Pink 4 Friday" was sold by MAC for four consecutive Fridays in order to promote her album PINK FRIDAY.
In April 2012, Nicki helped in the launch of the Nokia Lumia 900 in Times Square. Next month she appeared on television and the internet to advertise Pepsi's "LiveForNow" Campaign; this is where the brand featured her "Moment 4 Life" single.
In December 2014, Nicki was also announced as the face of Roberto Cavalli's spring/summer campaign 2015. In 2017 Minaj starred in the H&M holiday campaign. She also endorsed the Viva Glam campaign in 2017 with Ricky Martin and raised $270 million for the Mac AIDS Fund.
You might not be aware buy Nicki Minaj also has a successful perfume line, which contributes to her Net Worth.
Real Estate
Nicki Minaj and Meek Mill rented a Beverly Hill Mansion in August 2016 for $35,000 per month. The house was built in 2008 on Frank Sinatra's former residence. The mansion is spread over a 10,340 sq. feet area and offers a panoramic view of the mountains and city. This mansion features a two-story foyer, arched french doors, and a large living room with an incorporated fireplace.
The eat-in kitchen, formal dining room, wood-lined library, family room, and a total of eight bedrooms give this place an accent in itself. The house also includes an outdoor barbeque, spa, and pool area. After the couple broke up, Mill moved out, and Nicki lived in the mansion until 2018 when she finally moved out.