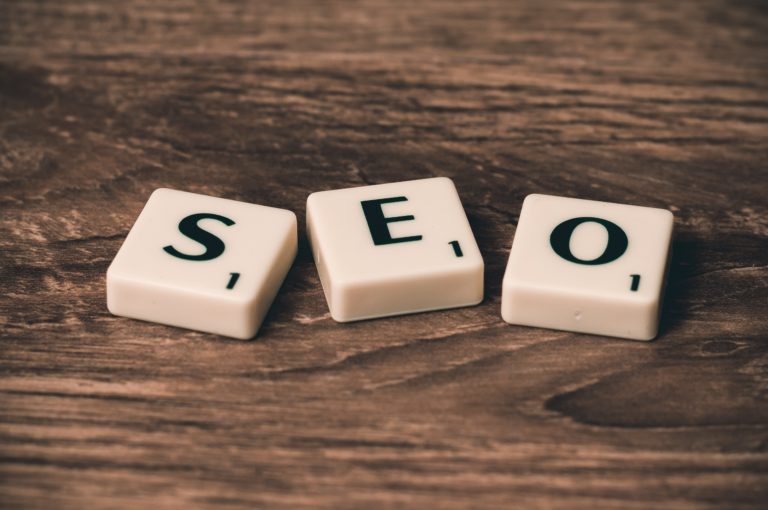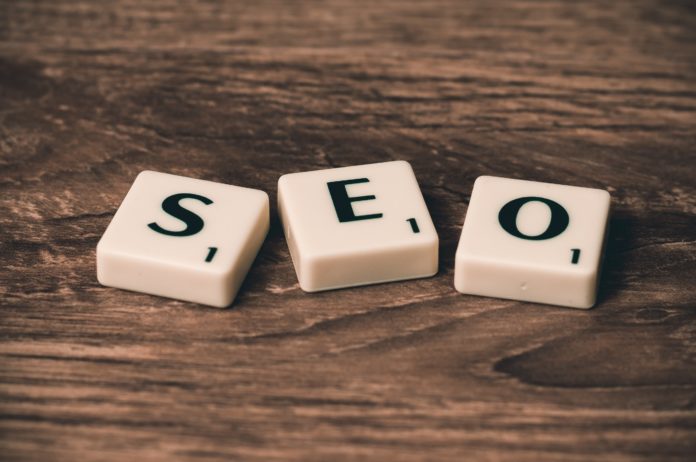 SEO marketing is one of the most effective digital marketing strategies out there, and there is nothing really mystical about it. If you are new to the world of Google Search Engine Optimization, then you are at the right place. Here is an article all about SEO marketing and the importance of SEO for businesses.
In the modern-day competitive era, businesses are going online to boost their sales and build a strong customer base. No matter whether you own a small business or a big one, SEO marketing is profoundly beneficial to improve your online presence.
What is Search Engine Optimization?
SEO or Search engine optimization is one of the popular marketing strategies, and for a good reason – it is highly effective. It includes the process of optimizing the online content to appear in the top results of search engines.
When your website ranks higher in the search engine results, it can yield more clicks from potential customers. The more clicks your website gets, the more people visit it, and the more they see your website, the more chances they have to find their relevant products and services. In addition to this, when your website ranks higher, there are more chances for better conversions and revenue growth.
SEO marketing includes on-page SEO and off-page SEO which work together to get the determined outcomes. It is the most effective digital marketing strategy at the present time.
Read More – How to become a social media influencer
On-Page SEO
On-Page SEO refers to all the changes that we make physically to the website to make it rank high. It is the process of optimizing the web pages to rank higher and gain more traffic on the website. On page include both HTML source code of the page and content that can be optimized.
In addition to publishing high-quality and relvanet content, on-page SEO includes optimizing the HTML tags, headlines, and images. Some examples of on-page SEO include:
Content creation
Page speed optimization
Keyword targeting and implementation
Off-Page SEO
It refers to the strategies which take place outside of your website to enhance your website ranking. Off-page SEO includes actions that you take out of the website to positively impact the ranking in the search engine results. It is highly essential to enhance the trustworthiness, authority, and relevance of your website. Examples of off-page SEO include:
Social media marketing
Email marketing
Link building
Importance of SEO Marketing for Businesses
Now that you know what is search engine optimization; let's have a look at its importance. SEO is one of the best digital marketing trends currently. It allows you to attract potential customers directly to your website, which in turn enhances your company's revenue regardless of your industry.
It clearly reflects the importance of SEO, but let's explore the nitty-gritty to better understand why SEO marketing is important.
Read More – Grow Your Brand With Popular Instagram Trends
Every Second Thousand of People Search in Google
When you include SEO marketing in your overall marketing strategy, you market your business to a wide range of audiences. Every second, thousands of people use Google to search for required products and services.
When you use SEO marketing, it boosts your website ranking and makes it more visible to users. Right SEO practices to market your products and services make your brand offerings available to a broad user base. It provides you higher chances of attracting potential customers and increasing conversions.
There is no use of a company website without SEO. By excluding SEO from marketing, you decrease the chances of receiving traffic and getting conversions. Without SEO marketing, it is less likely that your target customers will ever visit your website or even see it.
Companies are Including SEO in the Marketing Strategies
Gone are the days when brick-and-mortar stores were enough for sales and revenue generation. With the growth in the online customer base, more and more businesses are using SEO marketing to boost their business growth. There were around 1.66 billion digital buyers worldwide. By the end of 2021, this number is expected to reach 2.14 billion buyers worldwide (Source).
If you are not using SEO marketing, then you are far behind your competitors. It will make your website fall behind in the search engine results. Your business and company will become overshadowed by those using SEO marketing. Therefore, it is profoundly essential; to use such a strong digital marketing practice.
Most People Often Ignore Paid Ads
Have you ever noticed the top results on the search engine page? They are often the paid ads. It is a great and amazing way to advertise your business. It is quite expensive but makes your business highly visible. However, around 80 percent of people often ignore the paid ads in the search results (Source).
It means if your website shows in the top search results, there are better chances of getting traffic on it. Ranking organically means that your business shows on the top of the search results just below the paid ads. You do not need to pay any money to appear on the top search results organically; however, you need a strong SEO marketing campaign.
SEO Marketing Boosts Conversion
The conversion rate in SEO marketing is remarkably high as compared to traditional marketing. Let's be honest when searching for products and services on google; we hardly go to the second page. Most of us click on the websites on the first page. Moreover, we prefer visiting sites present in the top results. These are the sites with strong on-page and off-page.
When your website appears in top results, there are high chances that more customers will visit it, which in turn increases your chances of getting more conversions. If you do not appear on the top results, you are less likely to get visitors, which leads to poor conversion. It reflects the importance of search engine optimization to boost conversions and improve your overall profit margins.
Local SEO is Highly Effective
If you have a small and local business, then SEO marketing is a must for your marketing strategy. After doing an online search, around 80 percent of people visit the stores that they find online. Yes, you read it right.
In fact, most of us do online searches before buying any products and services and visit the store we find within 24 hours. It shows how SEO marketing can make your local business more popular among people. For this, all you need to do is use a strong local SEO strategy.
Local SEO focuses on specific cities, regions, and towns to establish a strong medium for the messaging of brands on a local level. For a strong local SEO, businesses should pay attention to Google reviews, updating google maps, and providing Complete business details. It helps to optimize your presence in a particular vicinity which allows people to fund you easily and quickly.
Organic Search is the Main Source of Website Traffic
Organic search plays a vital role in the website performance of a business. It is a crucial element of the buyer funnel and ultimately gets you, users, to complete an engagement or conversion. Google owns a remarkably larger portion of the search market as compared to other search engines like Bing and Yahoo. Google holds around 75 percent share of the search market.
Being visible on Google and other search engines always work in favor of your brand. A high-quality website and top-notch SEO can take your business to the top.
SEO Builds Credibility and Trust
The main aim of SEO is to establish a strong base for a top-notch website. When a website is easily discoverable in search results, it improves user experience, which in turn builds trust and credibility among users.
Off-page SEO plays a crucial role in enhancing the authenticity of a website. Other essential elements to build credibility include quality backlinks, machine-learning signals. Positive user behavior, good quality content, and optimized on-page elements.
Let's be honest it is impossible to develop credibility and trust overnight. It takes effort, commitment, and patience, but it also depends on offering quality products and services, which encourages customers to trust a brand.
SEO Marketing is a Long Term Strategy
SEO marketing can have a remarkable impact on your business within the first year. Moreover, the impact of many of the marketing actions lasts more than several years. It is true that as the market evolves, it is best to follow the trending marketing strategies. A site with the best SEO practices grows remarkably and offers a decent user experience.
SEO marketing is a long-term strategy that offers your site visibility for a long time. Moreover, it boosts the conversion rates and brings more and more organic traffic to your business website. The more SEO effort, time, and budget you offer, the better your website stands being a worthy competitor in the market.
Good SEO Leads to Better User Experience
If you are investing in online business, then maximum visibility and better organic rankings are a must for you. Optimal user experience is profoundly essential to reach there. Google knows how to interpret unfavorable, favorable, and positive user experiences. It is a vital element for the success of a website.
The intention of a website and SEO content is to offer the users the right information they are looking for in fewer clicks and easily. Quality SEO includes a positive user experience which in turn takes the users' actions in your brand's favor.
SEO Marketing is Comparatively Cheap
Sure SEO marketing costs money, but all the good things do, right? However, SEO marketing is cheap as compared to the other marketings. Moreover, the payoff is considerable in terms of the benefits it offers.
Do not consider SEO marketing as a cost. It is actually a business investment. Good implementation of search engine optimization will let your business shine for years to come. Trust me; you will never regret your decision to invest in google search engine optimization marketing.
SEO Brings New business opportunities
Top-notch SEO marketing always finds different ways of discovering new opportunities for brands; It allows your brand to shine and stand out in the competition. SEO marketing is best to market a brand with the right passion. When the visibility of your business boosts, it automatically attracts new business opportunities.
Read More – All You Need to Know About Influencer Marketing
How to Measure SEO Results
Now you know most of the things about SEO marketing, like what is search engine optimization and its importance for modern-day businesses. Once you start implementing SEO strategies to your marketing, the next question that arises is how to measure or track the SEO results?
Below mentioned are some of the factors that can help you measure the success of your SEO marketing.
Keyword Rankings
Another best way to measure SEO success is to check where your website ranks for a set of keywords. It is the most obvious KPI. According to studies, the website that ranks on the first page of Google gets around 92 percent of the traffic share. Tracking the keywords allows you to check the SEO results.
Moreover, it also gives the ability to focus on your SEO strategy in a way to render the maximum benefit. You can use different tools like Semrush and Moz to check the keywords rankings of your website.
Organic Traffic
One of the best indicators of the health and success of your SEO efforts is organic traffic. By checking the organic traffic of your website, you can get an idea about the volume of visitors visiting your website and where they are visiting. With the right SEO strategy, you will see a remarkable increase in traffic volume on your website.
You can use popular tools like Google Analytics to measure organic traffic. It is not only but also the most used tool. Google Analytics is an effective tool for sites that has just started using SEO marketing. In addition to this, it allows you to measure the ROI of your different advertising campaigns.
Traffic Quality
It is a bit trickier to measure the quality of traffic you are getting on your website as it requires careful analysis. You can use different metrics like bounce rate, pages per visit, and average visit duration to determine the traffic quality.
When checking these metrics, if you find that the average time all the visitors spend on your site is low, and the pages checked per visit are low, but the bounce rate is high, it means there is an issue with your SEO marketing.
Conversions
Conversions are the ultimate measure of the success of an SEO marketing campaign. It differs according to your specific goals. For instance, your aim is to increase leads. In this regard, the conversion tracking includes quote requests, contact requests, phone calls, or appointment requests. Make sure to differentiate between the conversion from other sources and that from organic search.
When tracking conversions, you can also measure which keywords are responsible for these conversions. After that, you can centralize your content strategy on those keywords for better SEO results.
Return on Investment
Using a system to measure the monetary value of overall conversions provides you the ability to determine the return on investment of search engine optimization campaigns.
You can determine the ROI on the basis of the lifetime value of a customer. It includes the expected profits you can receive from your customers over their lifetime. Make sure to take into account the initial purchase of customers and their future repeat purchases. It helps to determine the true ROI that you are getting from your investment.
Final Words
If your website does not appear on the first page of search engine results, then you are not doing it right. You need SEO marketing to improve your website ranking and increase visibility. SEO marketing is the art of ranking higher in search engine results.
Implementing quality SEO on the website of a business and its digital properties is beneficial for a brand's marketing efforts. SEO is a new-age marketing technique and is critical to a business's web presence. Moreover, make sure to track the success of your SEO campaign so that you can make changes accordingly. Let your business shine on the search engine results with SEO marketing. If you find the information helpful, tell us by dropping a comment.