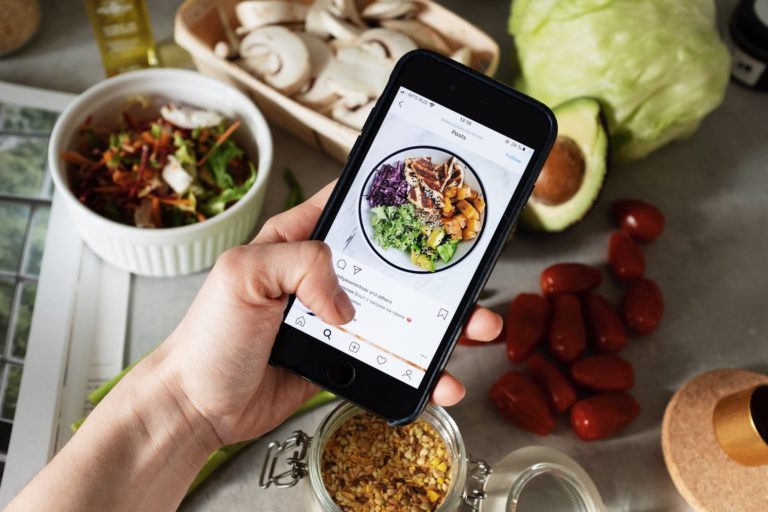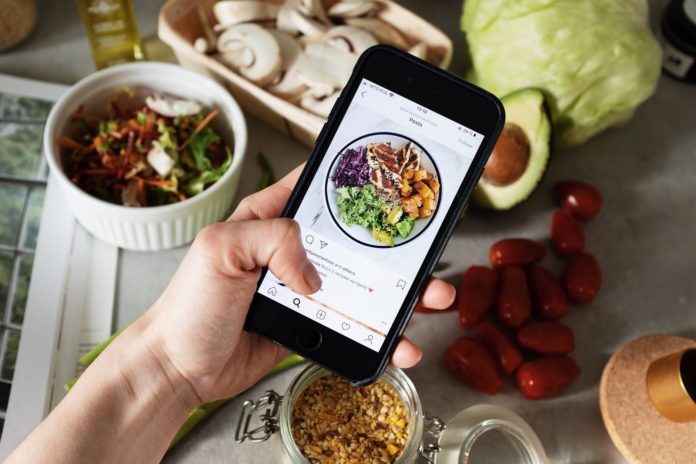 It's time to bring in some new Instagram trends and stay ahead in the competition.
If you are running a business, staying on top of the latest Instagram marketing trends is critical for a successful business.
As we have entered into 2021, it is essential to look at the campaign your customers have enjoyed so far, what worked and what did not, what do you expect going forwards across all platforms.
With millions of active users of Instagram, it's time to enter the future of ig with the help of new trends and give a push to your social media marketing strategies.  
Here in this article, we have covered the most popular and essential Instagram reels as we continue our journey in 2021.
Best Instagram Reels:
If you are focused on making your brand big, it's time to incorporate the best Instagram marketing trends. The points included here will help you to effectively build an Instagram marketing strategy and create great content to attract more followers. 
Let's go get it!
ALSO CHECK: BEST INSTAGRAM VIEWER AND DOWNLOADER FREE SITES.
Content Reigns Forever
Trends come and go, but the content remains the most important thing when planning Instagram marketing strategies. There are plenty of content tools to help you create amazing Instagram content. Since 2019 Instagram has seen unfiltered and authentic image trends, and brands continue to hire influencers to continue this marketing trick.
Hey, but this does not mean you can capture a silly image and share it on your feed. While the trend of candid pictures is on the rise, you need to make sure that your image is eye-catching and tells some story.
Instagram users are now paying more attention to determine whether the content they see is authentic or genuine. You need to make sure that the image/video quality is good, eye-catching to raise your brand's credibility.
Read More- Best Digital Marketing Trends To Follow This Year
Instagram Live streams
Instagram live was first introduced in 2016, and since then, it has evolved as a medium to broadcast for businesses and individuals. During 2020, Instagram live trends hiked as a medium to make announcements and maintain connections. In just one month from February to March 2020, Instagram live saw a 70 percent hike in views.
The future ig has increased the live videos from one to four hours now and also appears on the Explore page. It may be overwhelming to go live for the first time; this is why Instagram has a live marketing guide for businesses to walk you through the steps. 
More Instagram Stories
When first launched in August 2016, Instagram stories became widely popular as Instagram influencer marketing strategies. According to a survey, 86.6% of users post stories, and 80% of brands say that the stories have a huge positive impact on the influencer content.
Around 90 % of the influencers post content via their stories, and out of the 63 %, users are going to use more stories in future ig journey. It is essential to use Instagram story marketing for maximum features. You can take advantage of various stickers like questions, polls, sliders, etc, to drive more engagement.
If you have more than 10,000 followers on your account, you can also make full use of the Swipe Up Feature. This will help you add more specific links instead of keeping changing the links in your bio during campaigns.
Swipe up is one of the best Instagram tools to promote your content and drive engagements to a specific page.
Generate revenue
Yes, you heard it right, it's possible to generate high revenue using an Instagram account. Now Instagram is not limited to shopping for various products, but it offers several ways to convert your customers without having to leave the app.
In 2020 one of the Instagram trends was extended Instagram shop to all the business accounts and offering customers an easy way to purchase, save, and checkout directly through the app.
To support various Instagram shops, product tags are available on stories, posts, and even Live broadcast features. This support still continues in 2021 for creators. Now video ads are also introduced in IGTV videos and can help the creators to receive 55% of the cut.
Instagram launched badges to support influencers during live streams. When you watch a live broadcast, you can purchase badges to support creators at three different types of prices. You can check out the badge purchases in the comments and get listed on the badge holder list of Creators, and unlock a special heart.
Reels To Rescue
Another popular Ingram trend is Reels. Instagram Reels copied from TikTok helps the users create short videos in 15 and now 30 seconds. Reels were first launched in August 2020 and are available in more than 50 countries right now. Instagram Reels offers a great platform to creators and capitalize on Tik Tok style content, challenges, and trends and build their audience again.
Brands can also use Instagram reels in their marketing strategies in various ways. For instance, even if you are not creating content for tik-tok, you can get a big payoff even if you stay up to date with the platform. You can become the first creator to launch tik-tok trends on Instagram through Reels.
Reels are the future of Instagram and an amazing medium to share your knowledge with your audience in a creative way.
Relatable Influencers
As the trend of unfiltered and authentic content is rising, it has also increased the need for influencers who work on this same principle. Brands are looking to find relatable creators who can connect with real users and have life nothing like celebrities.
If you are a brand looking for some influencer marketing to represent your brand, you can consider all types of influencers. Focus more and more on micro-influencers and nano influencers as they have real connections with their audience. While they have fewer followers than influencers, they have a better engagement rate because it is easier to stay in touch with their followers.
Cause Marketing
Another one of the most popular Instagram trends is Cause marketing, a social fundraiser. Now users can raise funds for personal causes, friends, business, or societal causes using Instagram. This feature was first released in the effect of Covid-19.
When it was first released, people raised $100 million using Facebook and Instagram to help those impacted by the pandemic. This new Instagram feature is a great way to start marketing and let your followers know what is important to your brand.
Times have changed now, it's not cool anymore for businesses to keep quiet about various social issues. Now Instagram is looking for brands who take strong stands for different causes and take steps. Now consumers are becoming more and more aware and comfortable calling out lip service or hypocrisy when they notice it.
Read More- How to Become a Social Media Influencer?
Focus on IGTV
As Instagram reels and live trends are the focal points of businesses, you also need to keep your eyes on IGTV for your future Instagram marketing strategies. IGTV is a long video platform, unlike reels. Instagram has now added ads to make this more attractive to creators and let them generate more revenue.
As IGTV content creators get the same ad revenue share as Youtube, Instagram can become the new platform giving youtube a tough competition. Instagram is coming with more plans which will be released over time for IGTV.
IGTV creators on Instagram can use various editing tools to make their content pop in the pool. As we told earlier, users like to see more authentic content; you can create a mix of both unpolished and well-planned video content.
The Explore Tab
All social media platforms share the same goal: keeping the users engaged on the platform for as long as possible. To achieve this, Instagram has created an Explore tab. Here Instagram brings forward interesting and not-so-known content to different feeds, and it works like magic. 
More than 200 million users use the Explore tab to keep them entertained throughout the day. According to surveys, Explore Tab will become one of the most popular Instagram trends in 2021. Explore Tab is like a shortcut for users to find new content from the category that interests them, like decor, style, architecture, food, and more.
This is why it is more than important for brands, businesses, and influencers to make full use of the Explore tab and gain access to users who like their content. Of Course, getting on the Explore tab is not easy, but there are a few things you can do to raise your chances.
Use the right hashtags
Find the best time that works for you to post on Instagram.
Add location to get more local followers
Engage with every comment on your feed
You will see a lot of competition among influencers and brands throughout 2021, and they fight for their spot on the Instagram Explore tab.
Trending Cross-Platform Content
Out of all the social media platforms, Instagram is the one to continuously and rapidly introduce new features and allow the users to create the same content that they have been posting on other platforms. This feature gives an edge to Instagram.
Now Facebook has purchased GIPHY and is planning to integrate it into Instagram soon, be ready to see more GIF marketing on Instagram as well now.
Branded AR Effects
Branded effects were ridiculously popular on Snapchat; now, Facebook has used this idea and made it an entirely separate platform. Spark AR Studio by Facebook first went live in mid-2019, and since then, more than one billion people around the world have used this to make their own AR effect filters. These AR effects are becoming the most popular Instagram trends now and are used across industries.
For instance, cosmetic brands let users see how different shades will look on them to clothing brands letting customers try out clothes virtually. This is a brilliant Instagram marketing method to advertise products to shoppers and turn them into leads frequently.
Carousel Posts
A picture can speak a thousand words, then imagine what multiple pictures can do.
Instagram carousel posts were launched in 2017, but it has become more popular now and will stay in the future.
Soon after it was launched, 3-4 percent of the new posts were made on Instagram carousel posts. Fast forward to 2021; this figure has now become more than 20 percent.
Carousel posts share on Instagram is increasing month after month, and the analysts predict that this will soon become the main form of organic content. If these figures keep on growing, no doubt Carousel posts will become the best of Instagram trends by the end of 2021.
FAQs
What content works best on Instagram?
Content is the main part of planning your Instagram marketing strategies. Since 2019, the platform has focused more on unfiltered and authentic content from brands and Instagram influencers.
Candid content is always eye-catching, so it is always a good idea to keep it real and share your failures along with your success. This way, your audience will find you more relatable to your audience.
How to make Instagram Stories more successful?
Having an effective strategy for successful Instagram stories is important so that you get more features. You can make use of emoji sliders, polls, and even stickers that are available to every user of the platform.
For people with more than 10,000 followers, the Instagram Swipe Up feature will let you add links to specific stories that also work well. By this method, you will not have to keep changing the links in your bio every time to match your marketing campaigns.
How can I use Instagram Reels?
Instagram reels are one of the most popular trends right now and can be used in multiple ways. The first thing that you need to do is stay up to date with challenges and TikTok trends and be the first one to launch them on Instagram Reels.
Another method is to create content that you know about in detail and then share it with your audience.
Should I work with a micro-influencer?
Nano and micro-influencers are becoming the major focus of collaboration because of the strong connection base they have built with their followers. These creators have better engagement with the followers because they are able to stay in touch with a few thousand followers that they have in comparison to influencers who have millions of followers.
Final Words
Maintaining a strong brand presence on Instagram is the main part of nowadays social media marketing strategy today. This platform continues to prove the best platform for influencers by providing numerous Instagram tools and even guides to help brands engage and reach more followers.
As Instagram continues to grow by adding more features, functionality ensures that users find it easier to use and brands and influencers are able to build more following. With the help of these Instagram marketing trends, you can create an engaging, and effective, and brilliant marketing strategy to outperform competitors.