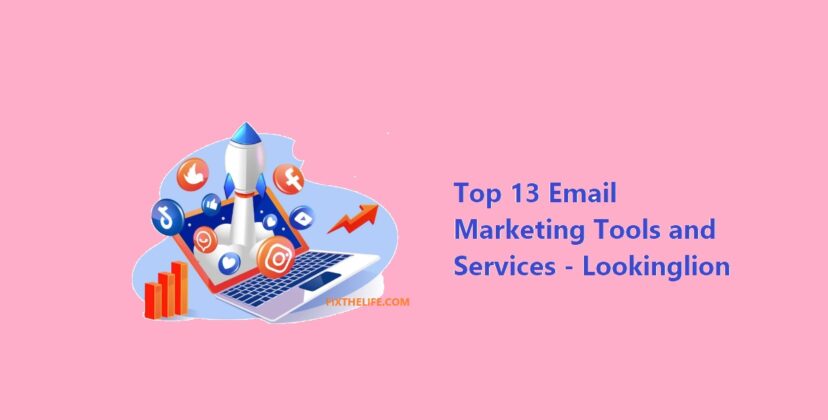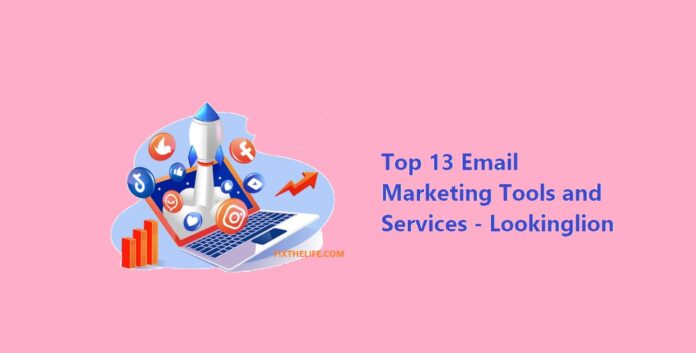 1 3 Best Email Marketing Services Lookinglion
MailChimp
HubSpot
AWeber
GetResponse
Campaign Monitor
Brevo (Earlier SendinBlue)
Engage Bay
Constant Contact
Omnisend
MailerLite
Campaigner
ConvertKit
Moosend
What is Email Marketing?
Newsletters: These entail sending regular updates and sharing valuable content with subscribers, keeping them informed about the latest news, promotions, and industry insights.
Promotional Emails: These emails are designed to announce special offers, discounts, or sales with the aim of encouraging recipients to make a purchase or take advantage of limited-time deals.
Drip Campaigns: Comprising a series of automated emails sent at scheduled intervals, drip campaigns are intended to nurture leads and guide them through the sales funnel.
Welcome Emails: Automated messages sent to new subscribers or customers, expressing appreciation for their subscription or purchase.
Abandoned Cart Emails: These serve as reminders to customers who added items to their shopping carts but didn't complete the purchase, enticing them to return and finalize the transaction.
Surveys and Feedback Requests: Emails seeking feedback from customers, helping to improve products or services and gather valuable insights.
Event Invitations: Invitations sent via email to encourage recipients to attend webinars, workshops, product launches, or other company events.
Importance of Email Marketing
Cost-Effectiveness: In contrast to traditional advertising methods, email marketing is notably budget-friendly. Sending emails to a large subscriber base incurs minimal costs, making it a cost-effective means of reaching a broad audience.
Extensive Reach: Email stands as one of the most widely utilized communication channels globally, boasting billions of users. Harnessing email marketing allows you to access an expansive audience, regardless of their geographical location or time zone.
Precise and Personalized Communication: Email marketing empowers you with the ability to precisely segment your audience. This segmentation enables the delivery of highly targeted and personalized messages to distinct subscriber groups. Personalized emails tend to be more relevant and engaging, resulting in improved response rates.
Enhanced Engagement: Email marketing affords the opportunity for direct interaction with your audience. By furnishing valuable content, promotions, or exclusive offers, you can prompt recipients to engage with your emails, taking actions like making purchases or visiting your website.
Measurable Outcomes: Most email marketing platforms offer comprehensive analytics and performance metrics, allowing you to gauge the efficacy of your campaigns. Metrics such as open rates, click-through rates, conversion rates, and more furnish valuable insights for refining your marketing strategy.
Automation and Time Efficiency: Email marketing tools feature automation capabilities, including drip campaigns and autoresponders. These functionalities enable you to pre-schedule emails, saving both time and effort in managing communication with your audience.
Lead Nurturing: Through email marketing, you can nurture leads across various stages of the customer journey. Drip campaigns and automated follow-ups assist in guiding prospects through the sales funnel, enhancing the likelihood of converting them into customers.
Brand Recognition and Loyalty: Consistent communication via email reinforces your brand's presence and keeps your business at the forefront of customers' minds. Establishing a strong brand relationship can cultivate customer loyalty and encourage repeat business.
Ease of Sharing: Email content can be effortlessly shared by recipients with their network of friends and colleagues, expanding the reach of your marketing message through word-of-mouth referrals.
Compliance and Opt-In: Responsible email marketing entails obtaining permission from subscribers before sending them emails. This opt-in approach ensures that your messages are better received, reduces the risk of spam complaints, and helps maintain a positive reputation.
13 Best Email Marketing Services Platforms
1. MailChimp
Mailchimp provides a selection of pre-designed and responsive templates, making it user-friendly for those just starting out in email marketing.
With Mailchimp, it's simple to create branded forms that can be easily integrated into your website and shared on your social media platforms.
You can add a personal touch to your emails through Mailchimp's extensive library of 300 integrations, allowing for greater customization and functionality in your campaigns.
2. HubSpot
Unlock the potential to create captivating, customer-focused emails by tapping into a wide range of available templates.
Personalize your emails for individual subscribers, leading to improved average email open rates and engagement.
Assess the effectiveness of your email campaigns with the A/B Testing Feature, which allows you to make data-driven improvements.
3. AWeber
Streamlines the creation of polished, professional-looking emails, thanks to a wide selection of templates at your disposal.
Seamlessly integrates with well-known E-Commerce platforms like WooCommerce, Shopify, and others, enhancing your online business efforts.
Ensures a high rate of email deliverability through the diligent monitoring efforts of its team, guaranteeing that your emails consistently land in your recipient's inbox.
4. GetResponse
Among the top email marketing services available via Lookinglion, GetResponse supports communication in over 20 languages, making it a versatile global solution.
It seamlessly integrates with popular e-commerce platforms, social media networks, and CRM systems, facilitating streamlined marketing efforts across various channels.
Access a library of more than 500 professionally designed email templates, with the added convenience of a user-friendly drag-and-drop editor for easy customization.
5. Campaign Monitor
Easily design professional-looking emails using a variety of templates, simplifying the email creation process.
Leverage the visual marketing automation feature to craft customer-centric emails that cater to individual preferences.
Optimize your email strategy and refine your target audience through the available analytics options, ensuring your campaigns resonate with the right recipients.
6 Brevo (Earlier SendinBlue)
Employ SendinBlue's forms tool to efficiently gather new leads for your business.
Customize your email marketing efforts to align with your specific business requirements using SendinBlue's adaptable features.
Begin your email marketing journey effortlessly with SendinBlue's 300-day free option, providing an accessible entry point to get started.
7 Engage Bay
Craft customized work emails effortlessly with just a single click, thanks to a wide array of attractive templates, streamlining your email creation process.
Accelerate your sales efforts by sending customer-centric emails that have the potential to convert leads into valuable conversions.
Simplify your social media management across all your platforms with the help of Engage Bay's user-friendly social media tool.
8 Constant Contact
Craft polished, professional emails using a range of templates designed to drive conversions.
Get started with a trial session to gauge the platform's effectiveness, thanks to a generous 60-day trial offer.
Create eye-catching pop-up forms strategically designed to capture the attention of potential customers and grow your email list.
9 Omnisend
Access an extensive selection of drag-and-drop templates from Omnisend's library, simplifying the email creation process and giving you a wide range of options to choose from.
Harness Omnisend's intuitive segmentation feature to ensure that the right message reaches the right person through the most suitable channel, enhancing the precision of your communication.
Elevate your ability to tailor your messages to specific customer segments, resulting in more targeted and personalized communication that resonates effectively with your audience.
10 MailerLite
Craft high-quality messages with ease using MailerLite's intuitive drag-and-drop editor, designed to accommodate users of all levels of expertise.
Access a diverse set of tools encompassing automation, survey creation, pop-up forms, and the development of landing pages to enhance your marketing endeavors.
Elevate the effectiveness of your marketing campaigns with MailerLite's A/B Testing features, allowing you to fine-tune your messaging for optimal results.
11 Campaigner
Streamline the automation of various tasks, allowing you more time to focus on crafting customer-centric emails and efficiently managing your campaigns.
Utilize the built-in A/B testing capabilities to experiment with subject lines, senders, dynamic content, send times, and more, fine-tuning your email strategies for optimal performance.
Elevate your email marketing to new heights and drive conversions with the assistance of this exceptional email marketing tool.
12 ConvertKit
Craft automated email funnels affordably with ConvertKit's pricing strategy, streamlining your marketing efforts for efficiency and cost-effectiveness.
Enjoy a hassle-free experience in sending well-formatted emails quickly, as ConvertKit simplifies the process without the complexity of intricate templates or distracting features.
Simplify your contact management by consolidating multiple lists into a single list using ConvertKit's convenient single list feature, eliminating the challenge of managing multiple contact lists.
13 Moosend
One of Moosend's standout features is its ecommerce AI, utilizing collaborative filtering and machine learning to precisely target customers with products aligned to their purchasing behavior and preferences.
Moosend simplifies cross-selling by presenting comprehensive client data through an intuitive user interface, making it easy to implement effective marketing strategies based on customer insights.
How to Choose the Best Email Marketing Services Lookinglion Platform?
Conclusion
Frequently Asked Questions