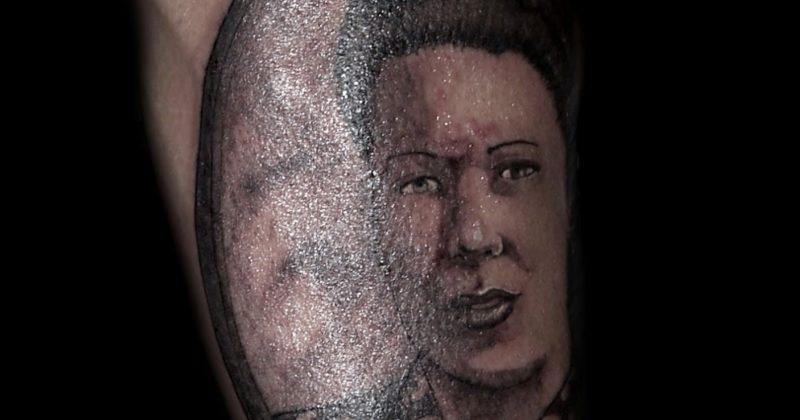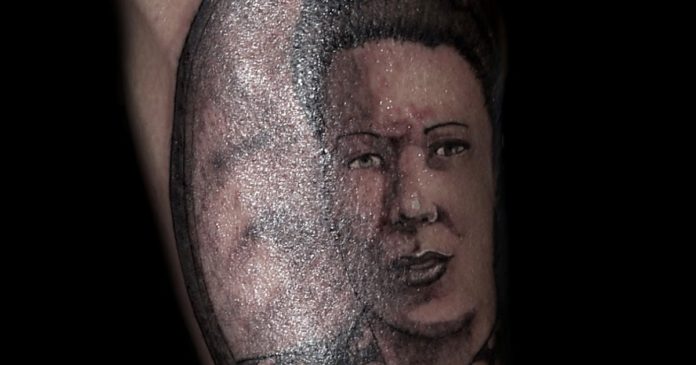 Have you seen a picture of a person inked on someone's arm? This is a portrait tattoo style, and it has gained remarkable popularity in the past few years. This tattoo style offers a wide range of possibilities that it becomes to choose the perfect tattoo design. 
Like different tattoo styles, portrait tattoos can be most impressive and beautiful out there – when well designed. A perfectly designed portrait tattoo looks three dimensional, which makes it unique and eye-catching. Portrait tattoos are unique and special, and here is an article with all you need to know about portrait tattoo style.
What is Portrait Tattoo Style?
Portrait tattoos are the one that looks like a portrait. These tattoo designs can be an image of a person or anyone, whether fictional or real. There are two main reasons for the popularity of portrait tattoos.
First, they provide a constant reminder of a person you admire or love. Second, when designed properly, they are one of the best pieces of art.
The qualities and features of portrait tattoos provide a sense of realism. Oher tattoos designs like floral tattoos or watercolor tattoos focus on abstract tattoo style. However, the intent of a portrait tattoo style is to create beautiful realistic look designs that look sophisticated as well as complex at the same time.
Reasons to Consider a Portrait Tattoo Style
The whole aim of a portrait tattoo is to create a design that looks like a real work of art. This beautiful tattoo style emphasizes the use of angles, shading, and realistic perspective with the intent to create an amazing and eye-catching design.
Whether you are planning to get a portrait sleeve tattoo, a small portrait tattoo, or a portrait tattoo on arm, you will definitely love it. Below mentioned are some reasons to get a realistic portrait tattoo.
Server as a Memorial
No matter whether you get a small portrait tattoo or a big one, a realistic portrait tattoo serves as the best memorial. We can not deny the fact that we all have lost someone close to us – a best friend, child, pet, or a parent. It feels like we have lost an important part of our life.
When individuals lose someone, they feel like doing something to memorialize the person. In order to pay your respect to any person you lost, you can get a face portrait tattoo on arm. A realistic portrait tattoo of loved ones serves as a memoria. It is the best way to remember the loved one forever.
Replicates Work of Art
A tattoo is the best representation of our personality and who we are. It is the best way to express our feelings, our beliefs, and the things we are passionate about.
If you love yourself, you can get a self-portrait tattoo. In case you are passionate about a specific piece of art, you can get a portrait tattoo on your body. For instance, someone loves a painting of the Mona Lisa. They can get the tattoo of the Mona Lisa with a mysterious style on their body.
Perfect for Die-Hard Fans
If you love any celebrity or a movie character, you can get a face portrait tattoo to show your love. It is a perfect portrait sleeve tattoo idea for people who idealize someone and appreciate them for what they have achieved.
A portrait tattoo on arm can express your administration and love for the character in a fictional or real life. It allows you to express your love for their value system at an amazing level. For instance, a realistic portrait tattoo of Issac Newton may help you reveal your inner science geek. Or a tattoo of Eminem may reveal your love for rap.
Reminder of Important Things in Life
What is the most important and valuable thing in your life? For most people, it is their partner, parent, or child. A portrait style tattoo provides you an opportunity to tell the world what is the most important thing for you.
Many people get the face portrait tattoo of their partner or children. It allows them to keep the people they love close to their hearts. If you stay away from home a lot, then a cute and small portrait tattoo is the best choice for you.
Make a Bold Statement
A portrait tattoo is not limited to family members or friends. You can get a realistic portrait tattoo to make a bold statement of your own personal interests. It can also include the superhero you love.
The best thing about portrait style is that they are fun. In addition to this, a hyper-realistic portrait tattoo looks like it is jumping right off your skin. A portrait tattoo can connect you with people who appreciate art and can make you stand out in the crowd. A portrait style is a bold statement of who you are, and it tells others about your soul.
Tips for Getting a Portrait Tattoo
If you have finally decided to get a portrait tattoo, make sure to know about the complete process of getting a tattoo. Moreover, you should prepare for the tattoo properly so that you end up getting a realistic portrait tattoo.
Choose Skilled Tattoo Artist
When it comes to how to prepare for a tattoo, the first thing that you need to consider is to find a skilled tattoo artist. It is an incredible art to get a person's portrait on your body in the form of a tattoo. It requires amazing skill, experience, and practice.
A realistic portrait tattoo can look compelling and attractive. However, it is not made properly; it can be a real disaster. The problem is that no matter whether you get a small portrait tattoo or a big one, a mistake can be easily visible. It is due to the reason that humans are attuned to recognize human faces, so people easily find out the mistakes in face portrait tattoos.
Therefore, it is essential to choose skilled tattoo artists who know how to perfectly make a portrait tattoo. There is no hurry. Take your time to find out an amazing tattoo artist.
Carry a Photo
Tattoo artists need to include great details in their portrait tattoo work. Therefore, you should carry a high-resolution photo with you. It is profoundly essential if you are getting a family portrait tattoo.
A photo will allow the artists to capture the likeness of the tattoo as close as possible. A good photo of the person will help the artists to capture every detail and execute it correctly. Make sure the photo is big enough so that the tattoo artist can see it correctly.
Choose the Color Wisely
Another essential thing to consider when getting a portrait tattoo is choosing the right color. Some colors can make the portrait tattoo more amazing when designed by the right hands. In addition to this, some color portraits can create a unique look that nothing else can beat.
Colors are a good choice when it comes to three-dimensional portrait tattoos, face portrait tattoos, or superhero portrait tattoos. The only drawback of using colors is that they fade faster as compared to black ink.
Opt for the Right Placement
Another essential thing to consider when it comes to getting a portrait tattoo is to choose the right placement. There are various tattoo placement spots, but it is essential to find a spot that is suitable for tattoo design.
Placements affect portrait tattoo meaning. For instance, a portrait chest tattoo is the best way to celebrate your love for someone. If you want a small portrait tattoo, then get it on your fingers. A portrait tattoo on arm may represent strength and toughness. Moreover, a portrait sleeve tattoo is an amazing choice to create a style statement.
When getting a portrait tattoo, make sure not to choose a body part with creases. You can get a big tattoo on your back. Moreover, calves, chest, and biceps are also a good choice.
Pro Tip – As portrait tattoos require a lot of detail, so choose a spot that is easier to work on.
Popular Portrait Tattoo Ideas
A portrait tattoo is an amazing idea, but do not rush as it may spoil everything. There are various unique tattoo ideas, but make sure to choose the one that suits you best and has deep meaning.
Family Member
A family portrait tattoo is the best choice if you want to show your love for your family. If you live away from your family, a family portrait tattoo will allow you to keep your loved ones close to your heart.
Moreover, in case any loved one has passed away, getting their portrait tattoo can be the best tribute for them, and it will last for a lifetime.
TV Series or Movie Character
Whether you like Disney princesses or superheroes from Marvel or DC, get it inked on your body and create a strong style statement. Getting a portrait tattoo of your favorite character is the best way to express your love.
Surreal Tattoo
If you want something really unique, then why not get a portrait tattoo in a surreal style. It is the best idea for getting an eye-catching tattoo.
Final Words
Portrait tattoos have become a popular choice in recent years. They look complicated and sophisticated at the same time. If you are willing to express your love for someone, then this intense tattoo style is a perfect choice. Now, what are you waiting for? Get a portrait tattoo, and do share your experience with us by dropping a comment.