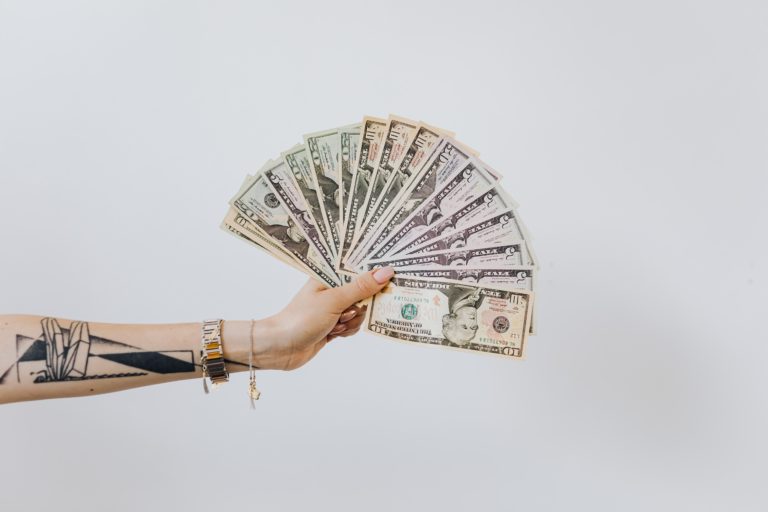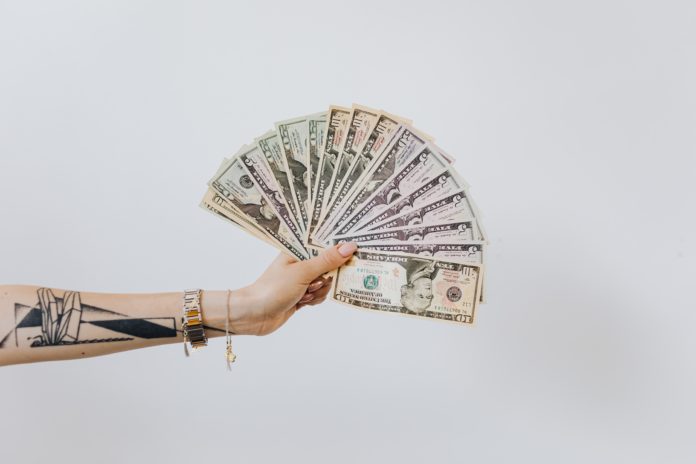 Money tattoos are one of the most attractive and unique tattoo designs which are suitable for both men and women. 
Money tattoos are also very popular as in modern times money is the key to getting every happiness. It is also a great choice if you are a success-driven person who wants to own everything that others wish for.
Here are some of the most attractive and meaningful money tattoos which you can get inked with:
Monopoly Man Money Tattoo
The monopoly man, also famous by the name of uncle Pennybags, is a symbol of luck, happiness, contentedness, and richness around the world.
This tattoo is an amazing option when it comes to choosing between the various money tattoo ideas. The meaningfulness, along with the fascinating and expressive design, is something that everyone will admire. So if you want something that gets you applause from your friends, then the money tattoo is for you. It is also a great way to show how money and the success-oriented person you are.
This tattoo can also be a motivational sign for you to get up and work hard to be rich like uncle penny.
Money Bag Tattoo
Do you have lots of money? Or do you want to own a lot of money someday? Whatever it is you want, getting a money bag tattoo can be the best way to express it.
The good thing about the money bag tattoo is that you can choose between colors, signs, and design. But whatever you choose, one thing which is a user is that it will give you something to flaunt between your friends.
Money Sign Tattoo
Nothing can be more expressive than a money sign tattoo as it shows the power of money, love for money, and success.
The good thing about getting a money sign tattoo is that you can choose among the numerous signs. This money tattoo design depends on you, including the colors and fonts. What's even interesting is that you can experiment with various money tattoo ideas in this design. For example, you can get a dollar sign, rupee sign, or something else. In this also you can choose to include other things along with it.
Some popular additions to the money tattoo sign are skulls, roses, and more.
Time Is Money Tattoo
Do you want money tattoos that hold meaning and have lots of details in them? Well, then the time is money Tattoo is for you.
These tattoos signify the importance of money and time. They tell you that if you use the time and hustle, you can have the money you always wanted. In such a money tattoo design, you also get the option to choose from designs. For example, you can get a watch inked on your hand or an hourglass.
This tattoo design can also be combined with other elements like flowers. Thus you can also combine some flower tattoo designs with this design for a ravishing outlook.
Money Rose Tattoo
Do you want something that looks astoundingly gorgeous and is meaningful? If yes, then getting a money rose tattoo can be the best bet for you.
The financial flower scarry high esteem of connotations and are very expressive and not just being attractive and expressive. In money rose tattoos, you can also choose among the various colors and designs, and thus getting them can be the best bet for you.
Face of Benjamin
What's more expressive than the face of Benjamin, which you can find on every dollar? Well, there is nothing, and we agree.
This face is a good option as it is something without which you can't buy or get something in modern times where the money is the power. It also depicts things like realism and power. In such a money tattoo design, there is the face of Benjamin along with some dollar bills or coins. You can also get other things with it, like an evil eye design to signify that you love your money. It also signifies that you will protect your money from every evil eye.
Sinister Dollar Sign
Are you looking for some money tattoos which look sinister, scary, and express dark meanings? If yes, then getting the sinister dollar sign is the best bet for you.
In this tattoo, there is a sign of a dollar in combination with the skull with a lot of shading. It is done in dark black ink and looks scary and meaningful at the same time. When it comes to meaning, it shows the dark side of power and money. It depicts that maybe money has power, but it doesn't bring happiness, and instead, it leads to evil acts, behaviors, and situations.
However, the view you take depends on you as it can have both positive and negative views. For placement, your arm can be the best place for it.
Money In Flames
Do you want money tattoos that portray the real dark and real side of the money, then getting money in flames tattoo is a good option?
The best thing about the money in flames tattoo is that they are mostly 3D designs and thus look ravishing and expressive. This tattoo depicts that money doesn't bring happiness but burns everything like business, family, relations, and happiness. The good thing about this tattoo is that it includes a lot of detailing along with 3D shading and thus will make you stand out from the crowd.
In such money tattoos, you also get the option to choose from the colors along with the designs. For example, you can go for a black ink dollar bill that is in flames that will be in orange color. The flames in this design are 3D, which makes them look realistic.
These are some of the most popular and meaningful money tattoo designs which you can choose for yourself. One thing you can be sure of whatever the design you choose is that they will give you something to flaunt.
Final Words
Money tattoos have become a craze in recent years as they are attractive along with being meaningful. They depict meanings like power, success, and happiness and are a sure-shot way of expressing the thoughts of a money-minded person.
However, they also depict that money is not happiness, and it all depends on the design you choose.