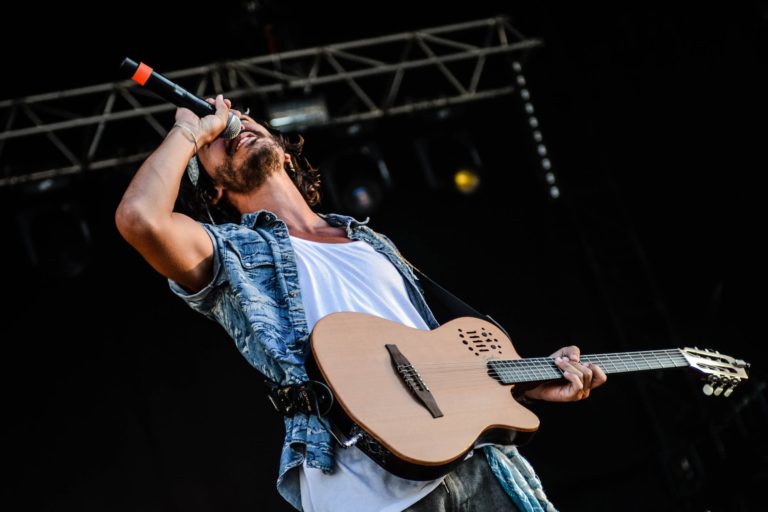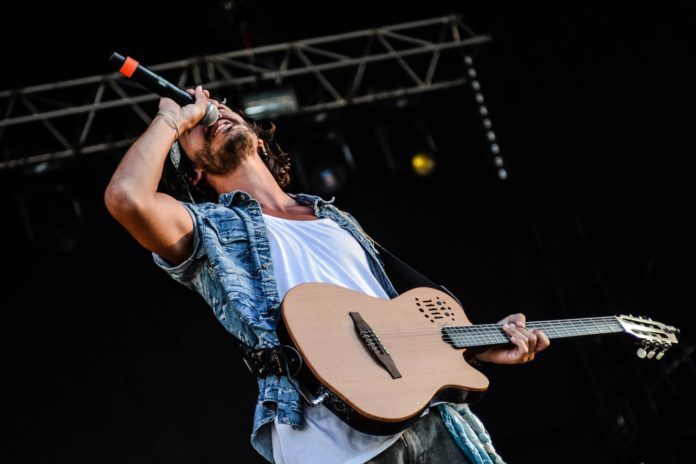 It's not hidden that musicians have the ability to become super-rich super soon depending on their popularity and demand for their music. Here is a list of the richest country singer who is famous for their extraordinary skills and success.
Country Music has gained a lot of popularity over the past few years. There are plenty of big names in the music business that most people know of whether they are famous or not. If you have ever wondered what the payroll is like for country music singers, then read this article to know about some of the richest country singers.
Dolly Parton Net Worth – $600 million
We all know Dolly Parton for her great achievement in the Country music industry and as a Hollywood actress. Dolly Parton is no doubt the richest country singer with a net worth of $600 million. She started her music career in 1967 and started to gain popularity in the 1970's and 1980s.
Dolly Parton has won several awards, including ten Country Music Association Awards, Nine Grammy's and two academy nominations. She is known as the queen of Country Music and has 25 RIAA-certified platinum, multi-platinum, and gold records from her 63 studio albums. Not only this, she is one of the only seven female artists to have won the Country Music Association Entertainer of the year Award.
Dolly Parton has won all of the music awards and is a part of every hall of fame. She has also won a few awards from the film industry for her role in some Hollywood movies. She is a businesswoman and savvy entrepreneur with the highest net worth in country music.
Shania Twain Net Worth – $400 million
Shania Twain owned the mid 90's with her country and country-pop music. She is super talented and a beautiful woman who is currently the most popular female country singer in the industry. Also known as "Queen of Country Pop," Shania has sold more than 85 million records putting her in the second position for the best-selling female artists and richest country singer in country music history.
In 2004 she retired from the industry and went to her home in Switzerland with a net worth of $350 million. Shania has also been a judge of Tv show American Idol and many other music reality Tv shows.
Toby Keith Net Worth – $365 million
Toby Keith has been in the music industry since 1993. Till now, he has released 2 Christmas albums, 19 studio albums, with more than 40 million album sales and 61 top singles on the Billboard Hot Country Songs Chart. Toby is not only a singer but also an actor, songwriter, and record producer. He made his first acting debut in the year 2006 and has various business ventures, one being the "I Love This Bar & Grill" restaurant franchise across the US and one clothing line, "TK Steelman."
Garth Brooks Net Worth – $330 million
By bridging the gap between rock and roll and country music, Garth Brooks became one of the most popular country music singers with a net worth of $330 million. He is also one of the best-selling solo album artists in the USA, ahead of Elvis Presley, with over 148 million copies sold. Brooks is only behind The Beatles with the number of albums sold. Multiple of his country songs have been platinum. According to RIAA, Garth Brooks is the only singer in history to have Diamond status records as per the RIAA. He also owns his own record label with the name "Pearl records." Garth Brooks is the richest male country, singer.
Taylor Swift Net Worth – $320 million
We all know about this emerging young star. Taylor Swift is a famous singer and songwriter who has been on the top of Billboard charts. She is the only artist till now to have hit 1 million sales on an album within the first week, that too three times. Not only this, Taylor is the youngest star to be awarded Grammy for Album of the Year and the only female to receive it twice.
Taylor Swift is a very real person who truly cares about others' well-being and is very charitable. Although she does not do country anymore, this is where she began. Now Taylor Swift has a net worth of $320 Million.
George Strait Net Worth – $300 million
Also known as "The King of Country," George Strait has been rocking the country music scene since 1970. This texas-based artist is not only a singer but also a songwriter, actor, and music producer. George Strait is one of the top-selling artists with 33 platinums, 13 multi-platinums, and 38 gold albums. He received the first Grammy in 2000 and was also elected for the Country Music Hall of Fame. George is truly a cowboy at heart and earned $99 million in only three years. Some other business ventures that he owns are Gulfstream G450 business jet company, co-founder of the Vaqueros Del Mar golf tournament and spokesperson for the Wrangler National Patriot program for wounded veterans. George Strait has a net worth of $300 million as proof of her remarkable success.
Kenny Rogers Net Worth – $250 million
A true country music icon and richest country singer Kenny Rogers has a net worth of $250 million. His music has topped the charts on many boards, including country music charts. Kenny has released a bunch of hit music and became one of the best-selling musicians of all time. He is also in the Hall of Fame and has sold more than 100 million records nationwide. He is also very passionate about photography and has released two photo books. Kenny also owns a chicken restaurant chain, "Kenny Rogers Roasters" along with the former CEO of KFC.
With an amazing six decades spent in the country music industry, he retired recently after setting up high bars for other country musicians.
He has received countless awards as Top Male Vocalist And Entertainer of the year for producing 20 studio albums and 40 singles that came on top 10 lists of Billboard hot Country Song Charts. His album sales have crossed 30 million sales all over the world.
Kenny Chesney Net Worth – $190 million
Kenny Chesney is a respected name in the Country music business with a net worth of $190 million. He has produced 40 singles, which are on Top 10 on the Billboard Hot Country Songs Charts, and has received multiple awards as Top Male Vocalist And Entertainer of the Year.
As per Forbes, Kenny has an income of $42 million per year. He recorded his first album in 1989 at the Classic City Recording studio in Virginia and sold 1,000 copies. After graduation, he moved to Nashville and started performing in local bars that led to his music career's amazing start.
Johnny Cash Net Worth – $120 million
Johnny Cash is one of the biggest influencers in country music and one of the richest country music singers with a $120 million net worth. He is known for his deep baritone voice and always dressing in black outfits, which earned him the nickname "The Man in Black." This talented man is best known for his work in country music, blues, rock n roll, and folk songs, also known as the rockabilly styles of music.
His versatility won him the honor of multiple inductions in the Hall of Fame. He married a fellow singer, June Carter, and later died in 2003 with a $120 million net worth.