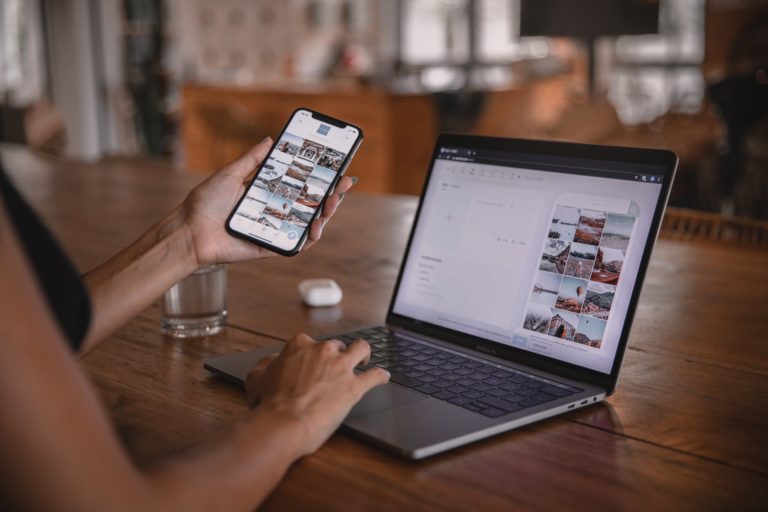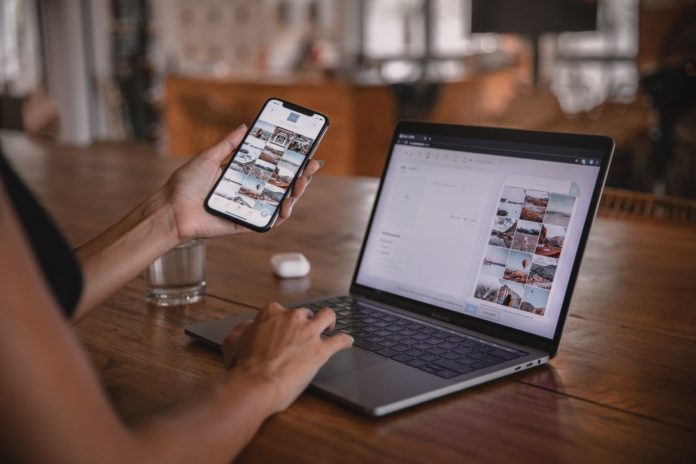 Influencer marketing is not a new concept. It has become an established form of online marketing within the industry in the past few years. The world goes on to become more technologically advanced, and Influencer marketing has now made its way to the forefront, tempting companies to devote more time and resources to the tactic than ever before.
Yet, there are some people who are not clear about the concept of influencer marketing. If you are in doubt regarding this trending concept, then here is all you need to know about influencer marketing, the value of this marketing strategy, influence marketing platforms, and how to become an influencer.
What is Influencer Marketing?
Influencer marketing is a relationship between an influencer and the brand where the influencer promotes the brand's product or services on various types of platforms like Youtube and Instagram. Do not confuse it with celebrity endorsements as both are different. Influencer marketing does a lot more than simply attaching the name of a celebrity to the brand.
In the contemporary competitive era, brands work with influencers with the intent to enhance brand recognition. Influencer marketing is successful because of the influencers with a dedicated and loyal social following.
Influencers build a high amount of trust with their followers, which helps in influencing the choices and preferences of the followers. The recommendations rendered by influencers work as social proof for the potential customers of a brand.
It is important for Influencers to have a trusted number of followers within their niche community and also retain a loyal following. These people also possess knowledge and experience if they are advertising on their social media platforms. For instance, a popular fitness vlogger on Youtube may be asked to promote a supplement company or a sportswear brand.
On several occasions, an influencer may not have knowledge about a certain product. In this scenario, they rely on their loyalty and trust they have built over time within the community to mark an influence on the followers.
What are Influencer Marketing Platforms?
Now that you know what an influencer is let's have a look at popular influencer marketing platforms present across the globe.
Influencer marketing platform refers to a software solution that is designed to help different brands and businesses with their Influencer Marketing Campaigns. These platforms render influence discovery tools to agencies and brands. In fact, there are some influencer marketing platforms that provide a massive searchable database of different influencers with the use of algorithms.
Recently, the influencer marketing platforms have enhanced their offering by including services like campaign management, third-party analytics, influencer content amplification, influencer marketplaces, and relationship management.
When it comes to anything that remarkably grows organically, it is better not to proceed without proper planning. Poor planning can lead to blurred boundaries and inappropriate outcomes. It is a good idea to use influencer marketing platforms for better results of your influencer marketing campaigns. Here are some of the most trusted and popular influence marketing platforms.
Some of the popular influence marketing platforms include Grin, Aspire IQ, #paid, and Tagger. These platforms have well-design and amazing interfaces, which makes managing campaigns a pleasant experience. Everything on these platforms is perfectly organized and easy to achieve, which makes influencer marketing an easy task.
Value Of Influencer Marketing
If you think that influencer marketing is not a big deal, then my friend, you are wrong. Influencer marketing is one of the most effective and popular strategies at the present time. The brands are to spend sound $15 billion by 2022 on influencer marketing (Source).
At the present time, around 90% of consumers value and use peer recommendations. Moreover, the user-generated content is 50% more trusted and preferred by internet users as compared to the traditional media. You will be surprised to know that approximately 61% of consumers are more likely to make their buying decision on the basis of social media referrals. In addition to this, 81% of consumers of the United States trust information and advice from blogs. 
That's not it; 74% of people use social networks for guidance when making a purchase decision. Moreover, 49% of people rely on recommendations and suggestions from influences when making their buying decisions. At the present time, the emotional attachment of teens to their favorite YouTube stars is seven times more than the traditional celebrities (Source). It clearly reflects the importance of influencer marketing to improve brand recognition and customer base.
Now that you know the value of influencers in the marketing world let's find out what is an influencer and how to become one.
What is an Influencer?
Influencer marketing is an amazing combination of new and old marketing techniques. It combines the idea of celebrity endorsement with contemporary content-driven marketing tactics and campaigns. Influencer marketing does not include only celebrities. It revolves around popular influencers who might not even be popular in offline settings.
Now the question is, what is an influencer? An influencer is an individual who has:
A loyal following in a different niche with whom he/she engages actively.
The power to influence the buying decision of followers because of the knowledge, position, authority, or relationship with the audience.
An influencer can be a famous figure in a specific niche, topic area, or industry that has a loyal following. The main reason that the brands choose influencers is the relationship they have with their following, either through experience or expertise.
It is essential for the brands to realize that it is the influencer who owns an enthusiastic and keen audience. So, the followers do not actually care about a brand; they give importance to the opinions of influences about a specific brand.
How to become an Influencer?
In the modern-day world, influencers hold a lot of power. They play a vital role in influencing the purchasing decision of potential customers. But with the greater power comes great responsibility. Brands do not contact influencers without any strong base.
They use various influencer marketing platforms to do thorough research and analyze the statistics of a particular influencer. Here are some effective tips on how to become an influencer.
Choose a Niche
The first step to how to become an influencer is choosing a niche. This step is highly essential to begin your journey as a micro-influencer in a specific niche. Micro-influencers play a vital role in creating a strong and effective word of mouth.
When it comes to micro-influencers, they might not have a lot of following like that of Kardashian, but they are cheaper and can still reach a wide range of targeted niches. It is not just enough to choose a niche; you need to continuously broaden your knowledge about it to get the right hold.
Make a Content Strategy
After choosing a niche, the next step is to create a content strategy. You can make your strategy by identifying your goals, outlining the workflow and roles, making structure, and identifying the standards.
The main components of content in influencer marketing are voice, tone, and audience. You can use these tools to outline the workflow, including your daily taste. It is an essential step to consider when talking about how to become an influencer. 
Select the Right Channels
Once you are done making your content strategy, the next step on how to be an influencer is to select the right channels. Almost all social media channels are popular at the present time.
However, Facebook is one of the most popular ones. Other popular social media channels to be an influencer include Instagram, Linked In, Snapchat, and Twitter. You do not need to stay active on all the channels but choose at least one or two channels.  
Network Properly Within the Industry
In order to become an influencer, you need to make the right connections within the industry. Almost everyone wants to connect with social influencers by sitting at home. However, that is not an option. You need to get off your couch and attend major events that are relatable to your niche. It will allow you to network properly with the people belonging to your industry.
Create Blog or Website
The conversation is not limited to social media. Obviously, as an influencer, you need to speak more that it fits in the Instagram post or a tweet. In this regard, it is best to create your own website or blog.
Trust me; blogs are the best way to communicate your thoughts to your followers. They allow you to connect adequately to your audience and let them know about your views on specific topics or brands. Make sure not to become an influencer without any particular cause. A link to your blog or website can help you increase the engagement with your audience on social media.
Value Conversation
When it comes to how to be an influencer, the knowledge about influencer marketing platforms and influencer marketing is not enough. You need to value conversation with your audience. It is the best way to stay connected to your followers and make them feel valued.
Make sure to reply to the comments on your posts and blogs. This is the best way to indulge in communication. In order to become a successful influencer, you need to be an individual people talk about.
Stay Informed About Current Events
Another important aspect of becoming an influencer is to stay updated about current events. There are two types of content: topical and evergreen. Topical content is the content that is in trend right now. However, it is soon forgotten. This content is all about happening today.
Evergreen content is something that stays relevant forever. For instance, plastic pollution or concerns about pollution are evergreen topics. When it comes to writing blogs, you should opt for evergreen as possible. However, in the case of social media, it is better to develop content on tropical topics to attract more followers. So
Stay On-brand
One of the most important things to consider when it comes to becoming an influencer is to stay on brand. You need to stick to your specific brand voice. Always keep in mind to be authentic as it will help you to attract an audience and remarkably rise through the ranks.
Publish Free Content
One of the most important things to consider for becoming an influencer is to consistently publish free content. It is the best way to keep fresh content available for the audience. Free excess to your website or blogs is a long-time marketing strategy, and trust me; it will benefit you by getting more followers.
Pay Attention to Criticism
Never ignore criticism or get demotivated by it. When you become a creator or come into the public eye for any reason requires you to handle a lot of criticism. Even the richest man in the world can not ignore criticism. However, only a few people can handle it.
If you can handle constructive criticism, critics will help you become a more polished influencer. Being an influencer requires you to handle criticism in an adequate manner and use it for your growth.
Stay Approachable
No matter how successful you become, you need to always stay approachable. You should never become a person who gets caught a lot in social media fame. Make sure not to get disconnected from reality. It will make you disconnected from your followers and will also reduce your credibility.
Final Words
Influencer marketing is one of the most popular trends in the world of digital marketing. It is due to the reason that influencers can quantify their audience and influence their purchasing decisions.
If you are someone looking for information on how to become an influencer, make sure to have a good understanding of everything related to it. For instance, you should have an idea about influencer marketing platforms and the latest trends so that you can become better every day. 
Frequently Asked Questions
Here are some frequently asked questions about influencer marketing.
What is influencer marketing?
In influencer marketing, brands collaborate with different influencers to market their products and services. It helps the brands to enhance their brand recognition and increase the customer base.
What's an influencer?
An influence is a person with the power to influence the behavior and purchase decision of followers. They can do it because of their authority, position, knowledge, and relationship with the audience.
How much do influencers make?
The money a person makes in influencer marketing differs according to the different platforms. For instance, Instagram followers with less than 10k followers cna make around $88 per post. However, those with more than 100,000 followers can make around $200 per post.
What are popular influencer marketing platforms?
Some of the popular Instagram influencer platforms include Grin, Aspire IQ, #paid, and Tagger.