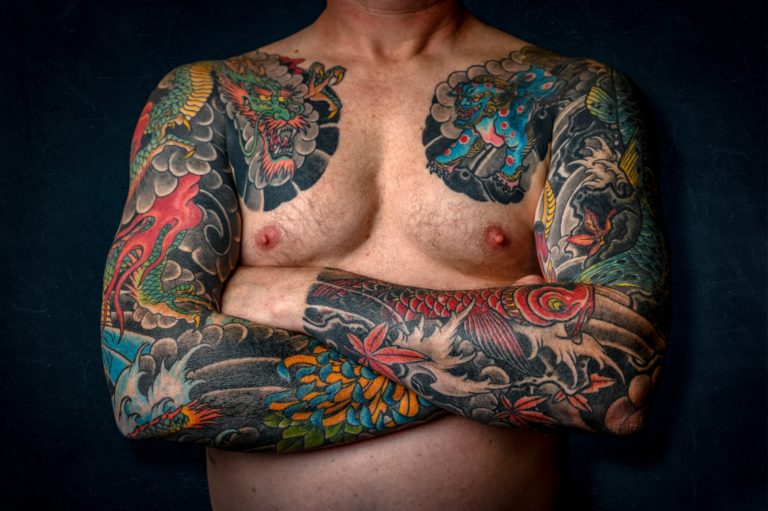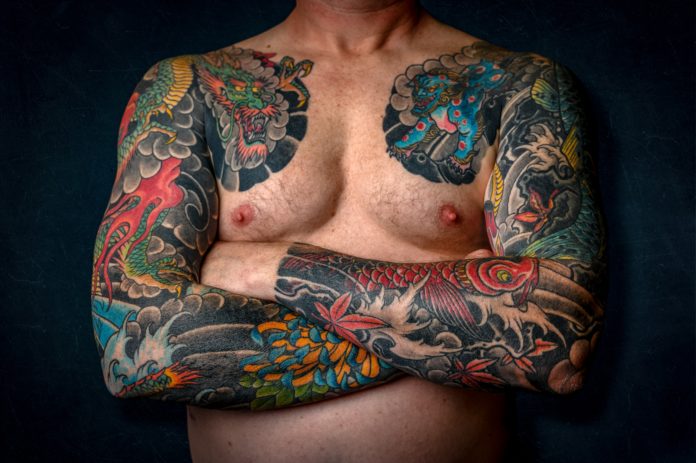 Tattoos have been a part of human culture for centuries. They have been used to display victories and other achievements, connecting with the ancestry, protection from evil spirits, expressing religious affiliations, or bestowing special powers. Humans have been using different tattoo styles to express themselves. So here is a tattoo style guide to help you understand different tattoo styles.
Tattoos come in different varieties and styles, which makes them more awesome and unique. If you are interested in getting a tattoo, the tattoo styles and choices can be overwhelming. There are various types of tattoo styles, which makes it difficult to choose the right one. In order to help you find out the perfect tattoo style for you, we have rounded up a list of the most popular tattoo styles.
Different Tattoo Styles
There are thousands of different tattoo styles, but which are the best? Here is a tattoo style guide with popular tattoo styles to help you decide the best one for you.
Traditional
When we think of classic tattoos, then the traditional tattoos are the first ones that come to mind. It is one of the best styles to include in a tattoo style guide. It is the tattoo style that our ancestors used to get inked. Bright colors and bold black lines are the trademarks associated with this type of tattoo style.
Some popular traditional tattoos include Captain Jerry tattoo, traditional ship tattoos, swallow tattoos, and dragon tattoos. American Traditional tattoos are a big part of traditional tattoos. They feature eye-catching colors, classic motifs, deep meanings, and bold lines. Popular designs consist of anchors, sailing ships, horses, eagles, daggers, and Native American heads.
Below mentioned are features of traditional tattoo styles.
Bold line work
Amazing traditional motifs like anchor and sailing ship
Deep meanings
Chicano
The Chicano tattoo style is associated with the history of the Chicano movement. When Mexicansadopted the American lifestyle, they also adopted the amazing Chicano culture. Chicano tattoos feature delicate shading and amazing linework in monochrome. Some people get Chicano tattoos due to their deep meanings. These tattoos are also popular among women who enjoy history and aesthetics. Reasons for getting Chicano tattoos include:
A deep connection to Mexican history and culture
You love American Traditional style's look
Intriguing linework and shading
New School
If you loved Scooby-Doo, Shaggy, and other 90s cartoons, then the new school is the best tattoo style for you. The new school is a popular aesthetic that has amazingly contributed to the famous culture of the 80s and early 90s in the United States.
New Style is inspired by the pop-culture motifs, which are an amazing part of the childhood memories of many people belonging to different generations. These tattoos include animated styles and striking colors, which makes them attractive. It has everything for almost everyone, from Anime characters to funky cartoon characters. Below mentioned are some amazing features of the new school style.
Intriguing 80s and 90s cartoon characters and anime designs
Appealing quirking looks
Bold and bright colors
Mixed Media
This tattoo style is the latest trend in the world of body art. It is created by mixing different designs, styles, and elements to create striking and unique tattoos. These tattoos create a new level of visual sophistication.
These tattoos include multi-colored images containing a wide range of designs. Moreover, the designs in this style contain extraordinary details, and they are created using advanced technical skills. This tattoo style is about mixing different visual styles and designs to make a coherent whole. Mixed media tattoo styles break all the rules of making specific designs and sticking to them. Features of mixed media tattoo styles include:
A wide range of possibilities for unusual and raw ideas
The new subject matter, bold lines, and bright colors
Meaningful creative designs
Word
At the present time, word tattoos are highly popular among people. Popular examples of word tattoos include names, quotes, song lyrics, and movie lines. These tattoos are famous alternatives to image tattoos. Single-word tattoos have become profoundly desirable nowadays.
Getting an inspiration quote inked on your body never goes out of trend, which makes it a popular tattoo style. If you want to show your love and dedication to someone, then word tattoos are a perfect choice for you. Word tattoos are a perfect way to show how powerful a single line or word can be to spread a message across.
Reasons for getting word tattoos include:
Best ways to express your love and feelings
Never goes out of trend
Silent way to express yourselves
Celtic
In our tattoo style guide, the Celtic tattoo is one of the most popular tattoos because of its rich cultural history and intricacy. If it is your first tattoo, then they are a perfect choice. The Celtic tattoos of a modern style feature intricate patterns, swirling, and motifs.
Armbands are popular designs in the Celtic tattoo style. These tattoos are inspired by myths associated with Celts in which the warriors used pigments to cover themselves to fight fierce battles. Celtic tattoos were used to express the heroic myth and victory. Features of Celtic tattoos include:
Swirling and organic designs
Symbol of victory
Connects you to Celtic heritage and history
Tribal
Tribal tattoos are one of the popular parts of different tattoo styles. This style has its roots in our ancient past. Tattoos have been an essential part of different human cultures, rituals, and war decorations. In short, tattoos have a remarkable and long history.
If you want a monochromatic look, then tribal tattoos are a perfect choice for you. They have an eye-catching vibe, which will make you stand out in the crowd. Tribal tattoos include the use of dark blue and black ink. Protection tattoos are a popular part of tribal tattoos. This tattoo style includes design from simple to complex, and they are usually inked over a large area. Below mentioned are features of tribal tattoos.
Cultural significance
Amazing tattoo designs made of dark blue and black ink
A wide range of meanings are associated with this tattoo style
Abstract
If you are looking for tattoos to celebrate life's journey, then abstract tattoos are a perfect choice for you. Abstract tattoo style is popular for its experimentation. This tattoo style includes the use of rhythm, shape line, and deeper meanings.
Whether you are looking for curved lines of multiple colors across your shoulder or geometric designs, Abstract styles have everything for you. The abstract is ideal for people who want some deep, symbolic, unique, and personal. Reasons for getting a traditional tattoo include:
You love abstract art
You want a tattoo with a deeper and unique meaning
Unique, deep, and personal designs
Portrait
Portrait tattoo style has gained remarkable popularity nowadays. It has a wide range of options, which makes it difficult to choose. A perfectly-created portrait tattoo looks three-dimensional, which makes it an eye-catching design. Portrait tattoo style includes impressive tattoos.
If you are planning to opt for a portrait tattoo style, make sure to visit a killed tattoo artist. Moreover, they provide a sense of realism, which makes them look sophisticated. Portrait tattoos are a great work of art that looks real, and trust me; you will like this style. Features of portrait tattoo style include:
Sophisticated tattoo designs
Amazing piece of art which looks real
Three-dimensional look
In case you are an artist type and love watercolors, then this tattoo style is for you. Watercolor paintings look amazing, and they look more adorable when inked on your body. There are different tattoo styles, but this one is difficult to master. It is unique and requires high-level skills.
The watercolor tattoo style basically includes making designs of watercolor paintings in tattoo form. It includes splashes of color that look ethereal and soft. Some tattoo artists also use thick black lines to make the outlines.
It consists of different eye-catching colors, including purple, yellow, blue, pink, and green. The design includes famous watercolor paintings, wiring designs, flowers, and anything that makes a unique style. Features of watercolor tattoo styles include:
Designs of beautiful watercolor paintings
Optical blendings and bright colors
Unique tattoo style which will make you stand out in the crowd
Japanese
Traditional Japanese tattooing is also known as Irezumi. It became remarkably popular during the period of the 17th and 19th centuries. The tattoos in this style are striking in appearance, and they lend themselves to large applications like the whole of the black.
One amazing and unique thing about this type of tattoo style is that they tell stories of Japanese mythology and history. They include popular subjects like dragons and other popular creatures of folklore. These tattoos are rich in design as well as meaning, and they look like beautiful organic art pieces with color and drama. Reasons for getting Japanese style tattoos are:
Japanese tattoos are rich in cultural heritage
Include beautiful Japanese aesthetics like traditional woodblock art
These tattoos reflect Japanese culture and history
Perfect for big and unique tattoos designs
Blackwork
There are different tattoo styles in this world, and Blackwork is one of the best. As the name suggests, these tattoos include the use of black ink only. The blackwork tattoo designs comprise geometric ornamentation, ornamentations, detailed portraits, and bold lines. An interesting fact about Blackwork tattoos is that they do not contain any subject matter.
The roots of this tattoo style are in early human cultures. Moreover, these tattoos are incredibly powerful and contain amazing aesthetics. Blackwork tattoo style comprises amazing use of bold lines, shape, and negative space, which allies to produce visual rhythms and amazing artwork.
Below mentioned are features of Blackwork.
Gives an intriguing monochrome look
Tattoos are striking and simple in style
Includes amazing aesthetics
Biomechanical
Do you like the look of Terminator with exposed and metallic internals? If yes, then biomechanical tattoo style is for you. Nowadays, the biomechanical look is the inspiration for movies with machines and Aliens.
This tattoo style includes designs like a cyborg circuit and half chrome skull. These tattoos are the right choice for people who are in love with machines. Features of Biomechanical tattoos include:
Creative cyborg look
Visually striking and unique
Perfect designs for people who love biomechanical themes
Floral
This tattoo style is timeless, as beautiful flower tattoos never go out of style and trend. The floral tattoo style is versatile and perfect for nature lovers. If you are looking for tattoos that look fabulous but also have profound meaning, then you should consider getting floral tattoos.
There are thousands of flowers to choose from, so you can easily find a design that suits your personality. They not only appeal to your beauty and sense of style but also have deep meanings. For instance, a lotus tattoo symbolizes wisdom and passion. Reasons you should get floral tattoos to include:
Best way to communicate your feelings
Perfect for a feminine design
Deep meanings
Dotwork
Dotwork is an amazing tattoo style, and due to its uniqueness, it is a must in the tattoo style guide and different tattoo styles. In these tattoo designs, people use simple paints, daubs, and dots to show complex scenes.
Modern dotwork tattoo style includes bright colors to create a monochrome look. This style includes individual dots of ink, which are combined to create a united whole. These tattoo designs can be geometric and even portrait. The designs are varied and usually abstract in nature. Features of dotwork tattoos include:
Unique and visually striking designs
Amazing style
Availability of a wide range of options
Geometric
This tattoo style is gaining remarkable popularity across the globe. As the name suggests, tattoos in geometric style are made of small geometric shapes and lines that combine to create a unified image. Moreover, in this style, black ink is used to create complex patterns with visually striking results.
The best thing about Geometric tattoos is that this style can be used in different ways to form any picture line. Some of the popular tools in this modern style include organic shapes, lines, and stylized leaves. The idea is to combine different tools to form a new, visually appealing picture. Reasons for getting geometric tattoos include:
Geometric tattoos give a striking look
They look simple but not too dramatic
You love bold lines and monochromatic designs
Black and Gray
Ever since the invention of tattoos, the black and gray tattoo style has always remained in trend, and it is one of the best different tattoo styles. It is one of the most common tattoo styles out there. They look graceful and provide an amazing look. They are perfect to create a style statement. If you want cool arm tattoos or solid black armbands, then this tattoo style is a perfect choice for you.
The elegant aura of these tattoos makes them easy on the eyes, and they perfectly mix with other tattoo styles also. Another best thing about the black and gray tattoo style is that it is less expensive than others as it requires the use of black ink only. Feature of black and gray tattoo style include:
These tattoos last for a longer time.
Less expensive
They are easy on the eyes
Sketch
Sketches usually look rough or unfinished, and it is their beauty. However, creating sketches with ink is a time-consuming and challenging task. Sketch tattoo forms look, which suggests that they have been actually sketched onto the skin. These tattoos feature cross-hatching, finely detailed shading, and other characteristics of on-paper sketching.
Sketch style tattoos are monochromatic and take a longer time to complete. The reality of Sketch tattoos is that they are not unfinished; a little roughness is a characteristic of this tattoo style. The roughness makes the tattoos appealing and highly attractive.
Features of sketch tattoos include:
You get a unique tattoo that is appealing
Amazing detailed monochromatic designs
Perfect for making a strong style statement
Negative space tattoo style is one of the popular different tattoo styles, which makes it a must in the tattoo style guide. It helps in creating a powerful visual impact. In this tattoo style, the space around the subject is equally important. Negative Space tattoos include the use of black ink as a dominant feature to get viewers' attention to the empty spaces present in between the subject.
So how do negative space tattoos look? Imagine a forearm covered in black and has the shapes of a subject catching the eye. The subject is visible as bare as skin, so it easily catches the attention of the viewers. You can get a negative space style tattoo if:
You love the look of Blackwork and monochromatic tattoos
Looking for a visually stunning tattoo
You want an affordable as well as visually stunning tattoo
Surrealism
Like the Abstract tattoo style, Surrealism also takes inspiration from the popular surrealist movement. These tattoos look wonderful in imagery. Surreal tattoo style is impressive and amazing among different tattoo styles. These are some of the best tattoo ideas that are meaningful and creative. To succinctly describe it is in an inventive and creative style that looks amazing. Reasons for getting surrealism tattoos include:
You are fond of the surreal movement in the history
Truly unique and eye-catching tattoos
You have a love for creative art
Final Words
Now that you know about different tattoo styles pick up the best one for you. Make sure to choose a tattoo style that suits your personality and helps you in establishing a strong style statement. Do share your experience with us by dropping a comment.