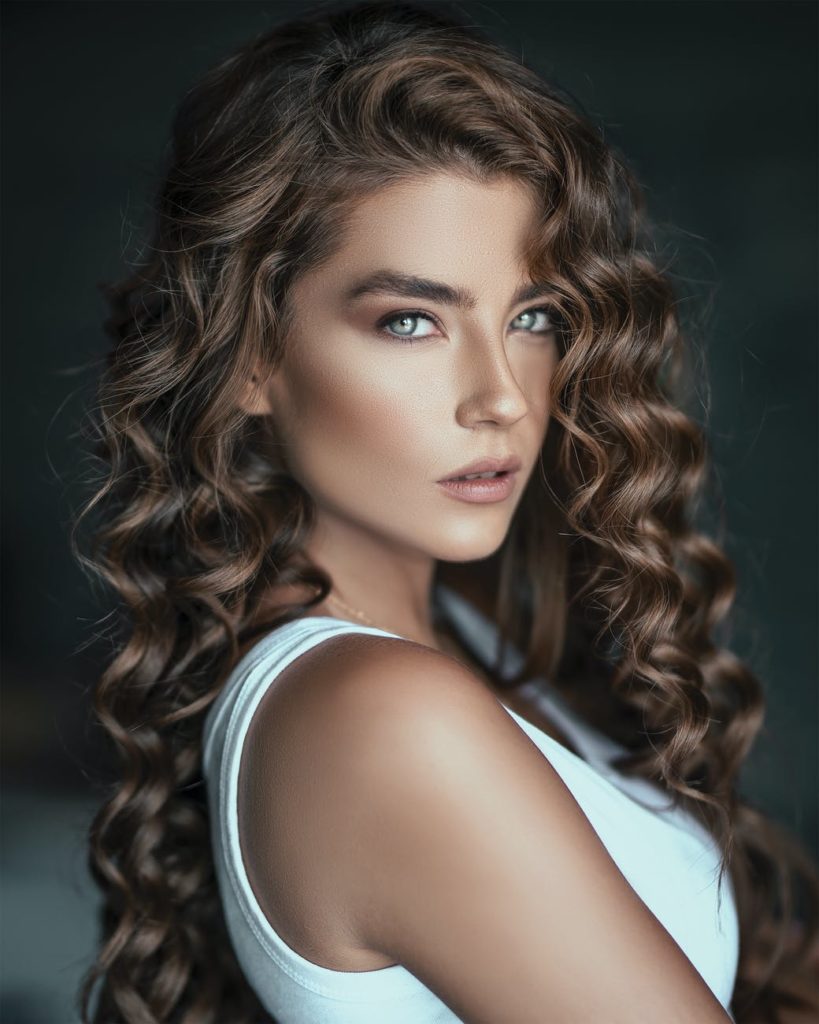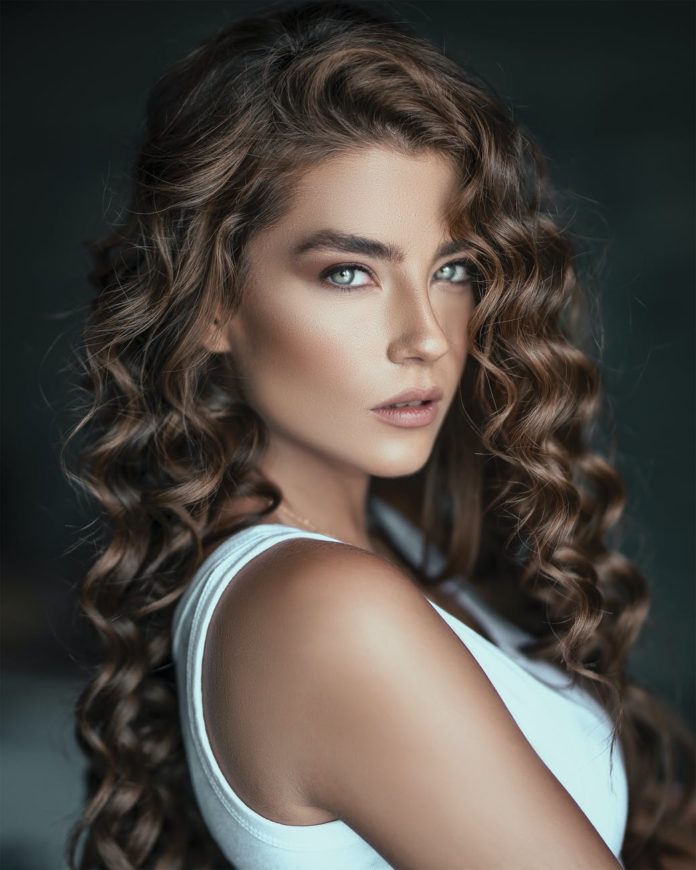 Most of the people who have curly hair think that curly hair is voluminous, frizzy, and rebellious, but they just look awesome when styled or highlighted. Though curly hair looks so good naturally, it still can't beat curly hair with highlights.
Curly highlights are easy to accomplish, but the process of getting highlights on curly hair is different than on straight hair.
Make sure to get good highlights from a reputed salon. It is not recommended to highlight the hair by traditional foiling technique, as it might damage the appearance of natural curls. Instead, you should use the hand paint technique as it gives a sun-kissed look to your natural curls.
Techniques to get curly hair highlights
There are many methods and techniques that can be used to get highlights in full curly hairs; some of them are:
Hand paint technique
This technique includes dyeing the layer of hair with a specific color to make it highlight.
Steps:
Section the hair in four parts (front, both the sides and back)
Separate the layer you want to highlight
Comb the layer
Apply the dye carefully
Leave the dyed layer for one hour
After 1 hour, wash the layer with mineral water
Pintura
The other name of this technique is Balayage highlights.
If you want to highlight your hair by Pintura or balayage techniques, then you should get it done by a good hairstylist because the process includes various steps like shaping, shadowing, lightening, toning, which can be performed by the stylist only.
The above two are the best and safest techniques to get highlights in curly hair; these techniques do not damage the hair and maintain the appearance of curls as natural.
Read more- Simple Ways To Curl Your Hair Without Heat Appliances
Curly hair highlights to fall in love with
If you have curly hair and you want them in highlights but you are confused to identify which color will suit you, do not worry; you can identify the type of highlights you want by reading the following types of highlights.
Medium length curls with caramel highlights
Caramel highlights with dark hair look awesome; they just give a natural sun-kissed look to full curl hair.
It looks stylish and cool with dark-colored hair. If you have blonde hair, then it is recommended to dye the hair with a black shade first and then get these caramel highlights.
If you do not want to give black shade to your hair, then you can also go for straight, bright colored highlights like auburn, blue, pink, or purple.
Highlights for Blonde curly hair
For Blonde hair highlights, it is important to choose the right color; the color should be matched with the face tone and personality.
If you have blonde hair, then you can go for a lighter brown color; it will give an awesome natural color and will look flawless in full curly hair.
If you have platinum blonde hair, then you can go for contrary lowlights or deeper blonde shades.
Highlights for brown curly hair
Brown highlights are the most common shade but choosing the right shade according to face and personality is a difficult task.
If you have light brown hair, then you can go for blonde highlights as they will give a "wow" factor to your hair and your face.
People with dark brown hair can choose the light brown color or golden hair highlights; these colors will look flawless in dark brown color.
Golden highlights create a stunning contrast in natural dark brown curly hair and give a quick new and beautiful look.
Curly red hairs with highlights
If you have red hair, then the color is lighter than the natural red color, and blonde will give a fabulous look. Also, These colors look natural and stunning with red hair.
However, for people with light red hair, they can go for warm golden colors; it looks best on naturally red full curly hair and will give a dimensional look.
You can also try multi-color highlights in naturally red hairs or the rainbow highlights.
Golden highlights with full curly hair
Golden highlights are the most common type of highlights; many people like this highlight, as it goes with every hair color.
These highlights give a shiny and glossy look to hair when done properly.
Pink highlights with gray curly hair
If your hair is silver or gray, then you can go for pink highlights, pink highlights attract the eyes and look flawless with gray hair, but it is important to choose the right shade of pink because there are many shades available in pinks like baby pink, dark pink, and many more. 
So, try to choose the right shade, which suits your hair and personality well.
Pastel rainbow-colored curls
The other name of pastel rainbow-colored curls is rainbow highlights. It is a funky type of highlight which looks more attractive as compared to the other type of highlights.
Rainbow highlights look good with every hair color; no matter if you have dark black, brown, red, or any other hair color, rainbow highlights will look awesome with every hair type.
Colors included in rainbow highlights are violet, indigo, blue, green, yellow, orange, and red.
Taking care of curly hair highlights
As we know, taking care of curly hair is a very difficult task, but with the right procedure of hair care, it becomes quite easy to handle curly hair.
Since highlighting the hair includes dyeing them, it is important to follow a good care process.
Few steps to follow to take care of curly hair highlights are:
Apply oil on the scalp for around an hour twice a week before washing with shampoo
Wash your hair twice a week with shampoo provided by your hairstylist after getting highlights
After washing hair with shampoo, apply a deep conditioner and massage for 10 minutes. After this wash away, as it helps in making the hair smoother and shinier
Apply serum after washing
Let the curls dry properly before you comb them.
After the hair dries, Comb the hair
Read more- 10 Types Of Shampoo: Which One Should YOU Use?
Final words
Highlights are in trend, whether on straight hair or curly hair. Now, when you know everything you need to know to get those amazing highlights on your curly hair, what are you waiting for?
Share your curly hair highlights pictures in the comment section below and help others choose the perfect highlight color for them. If you like this post and find it informative, then share it with your friends and family to let them know how they can style their hair.