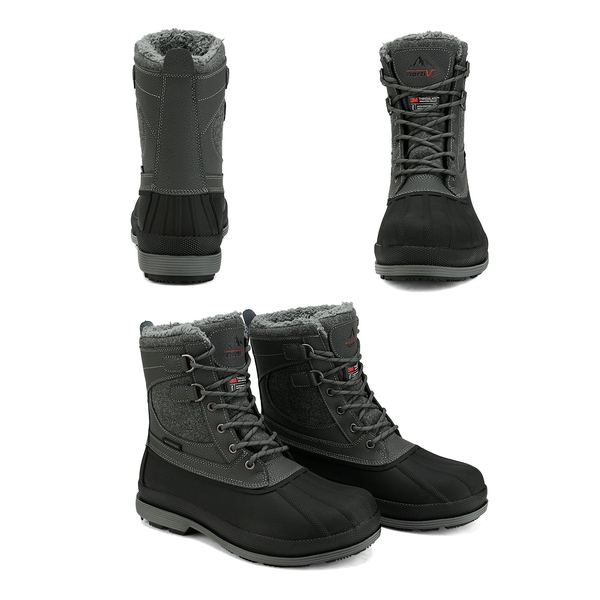 Winter is just a few days away. In many places, winter might have already started. One aspect a person could look for during winter is the amazing-looking yet comfy clothes available for men. But we cannot say the same for winter boots for men. Though shoes for women have a handful of options, the ones available for men are very limited.
Finding that perfect winter shoe can become difficult if you have little to no knowledge about men's shoes. And with no knowledge of winter shoes, it can be even more difficult to find matching outfits that look fashionable during the cold.
In this article, we shall not only look into the recommended outfits for winter snow boots but also give our recommendations for some of the best winter shoes in the market for men.
Best Outfits With Snow Boots For Men
Not dressing properly in the cold can lead to frostbite so ensure choosing the right cloths and shoes. Now let us look into some outfits that match well with snow boots for men. In addition, we have also included the type of shoe you could match with the outfits mentioned below.
Snow Boots and Jeans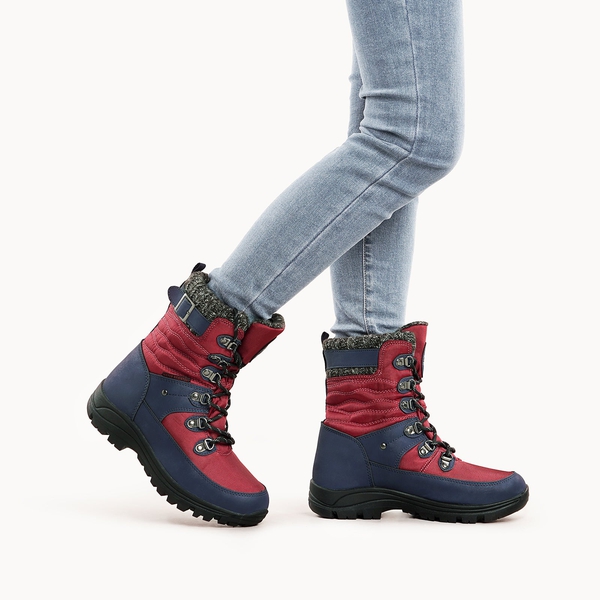 Jeans are one of the most loved attire among men. Due to their thickness, you can easily wear them during winter. If you have snow boots, try them with jeans at least once.
In addition to traditional snow boots, you can pair jeans with penny loafers and sneakers.
ALSO READ: 100% PROVEN MAGICAL TRICK TO CLEAN WHITE SHOES
Boots and Sweaters
Traditional snow boots and sweaters are one of the most paired options during winter. This is especially true in those unbearably colder locations.
The snow boots protect the feet, whereas the sweaters take care of the body. If you ever feel snow boots look ugly compared to other winter shoes, wait until you match them with a good-looking sweater.
Winter Shoes and Blazers
If sweaters aren't your thing, try the blazer. A good quality blazer will always be there for you. Hence make sure you match them properly with the right winter boot.
Some snow boots from Nortiv8 are a great addition this winter if you frequently wear blazers.
In addition, a sneaker will always be good with an informal blazer, whereas penny loafers and dress boots are great for formal blazers that provide style and keep you warm enough to outlast the winter.
RELATED: Get More information on Boots and Shoes
Cotton Pants and Winter Shoes
Cotton pants become more of an option only if the cold in your place is manageable. Hence if you live in such places, cotton pants are great as you can match them with t-shirts, shirts tugged in, and many other clothing pieces that may not be suitable with jeans.
Our Recommendation For Snow Boots For Men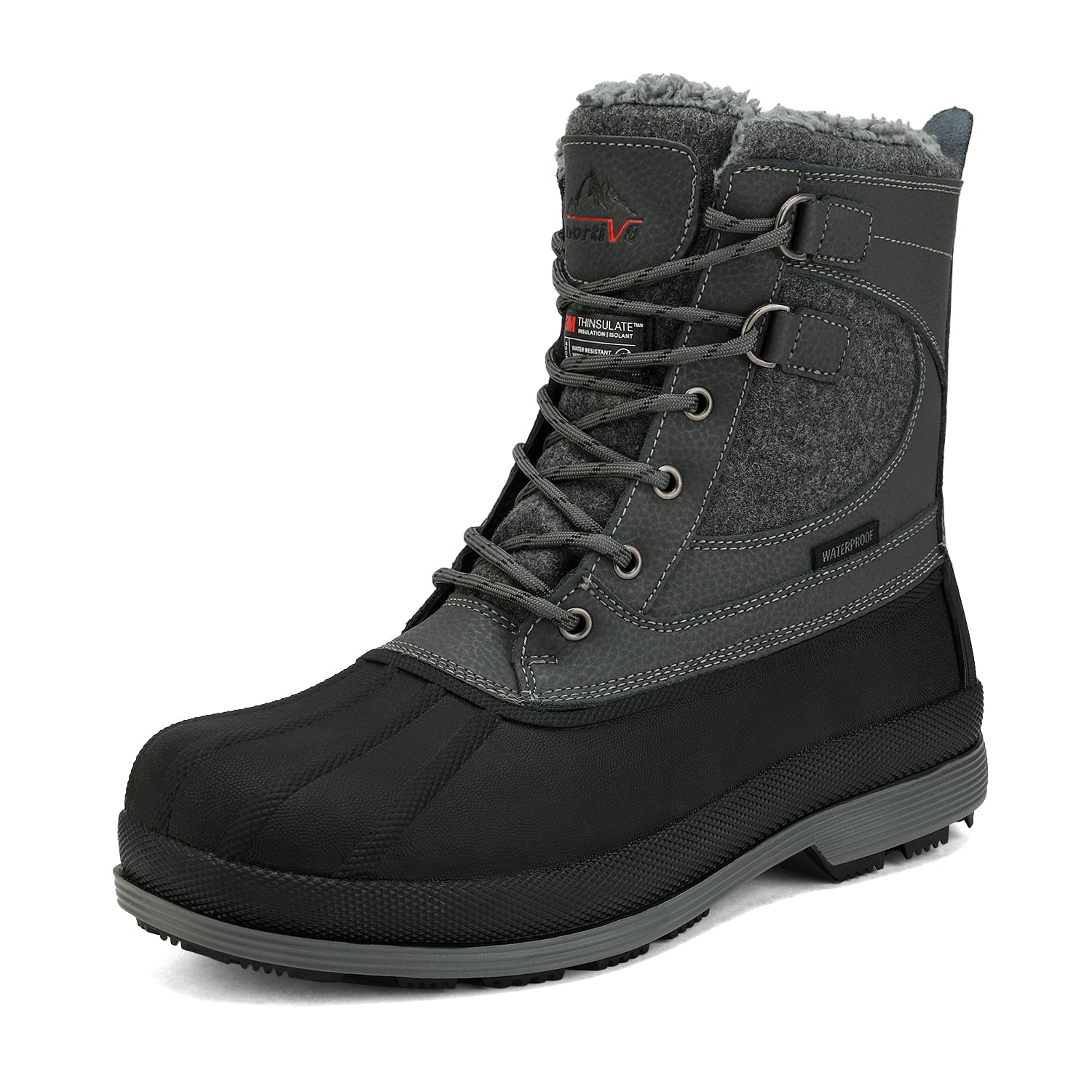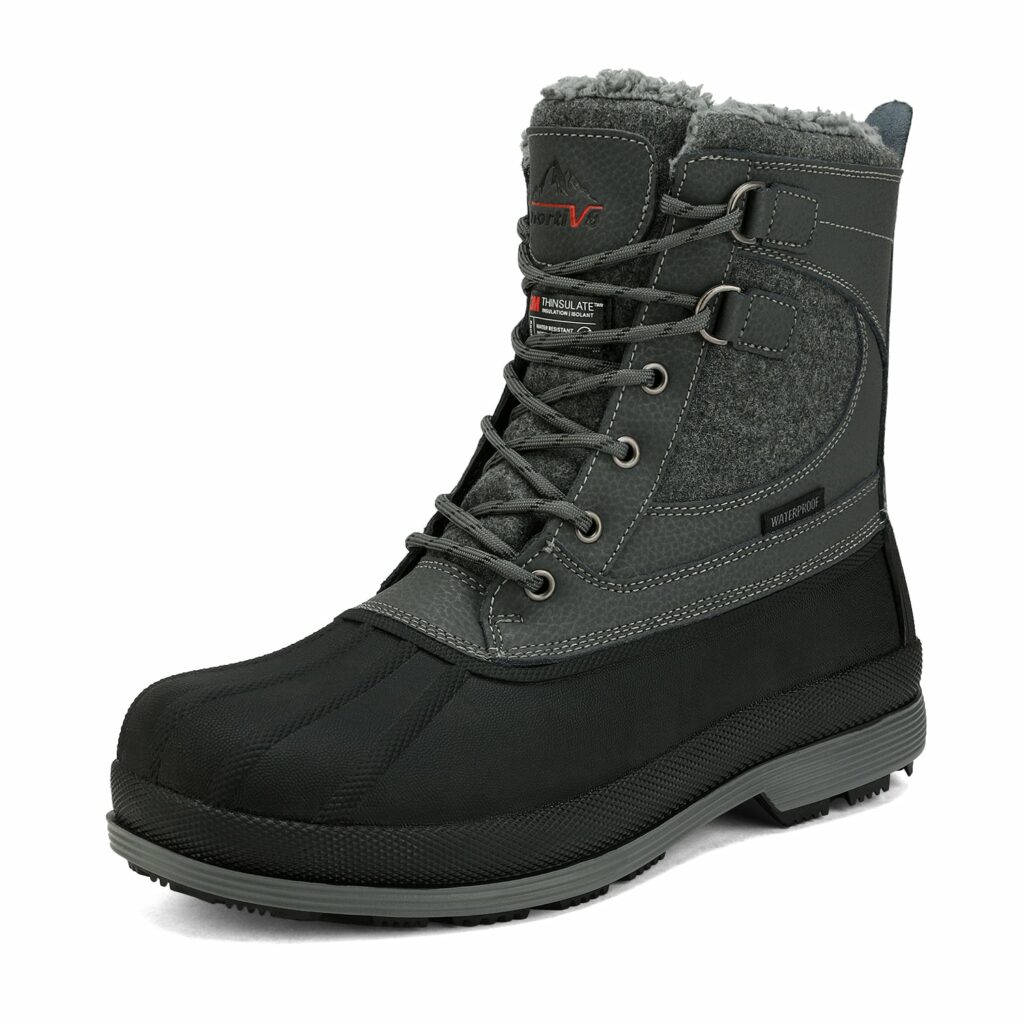 Men's snow boots are the best for protection from extreme cold. Hence if your place is very snowy and extremely cold, make sure you have a pair of snow boots.
If you plan on buying snow boots, make sure you have a look into Nortiv8 Shoes.
Nortiv8 has been in the market for a long time and makes one of the best snow boots for men. Their snow boots are not only made out of quality materials but are also affordable so that everyone can buy them.
Conclusion
To conclude, all the outfits mentioned above are some of the many pieces of clothing available for men. As mentioned earlier, we can promise you that the outfits are currently trending and will not go out of style for a very long time.
Additionally, if you're looking to complete your wardrobe with the latest fashion, you might want to check out the best mens boots for sale in 2023.
You must know the proper dressing for the winter to ensure you do not get ill or avoid frostbite. If you feel like matching the winter shoes differently, feel free to do so. Lastly, have a look at Nortiv8 while buying shoes for this winter.