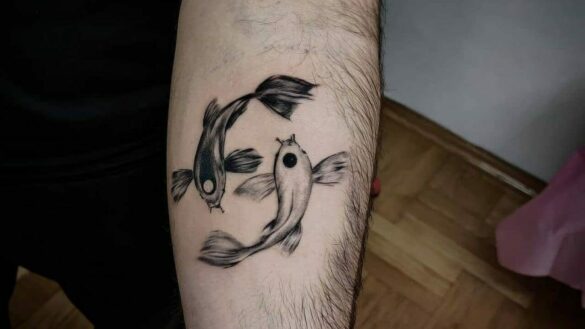 Are you on the hunt for some super cool and badass easy tattoo ideas that are easy to get? No worries, I've got your back with some fantastic tattoo concepts just for you.
Tattoos are all the rage these days, and they're not just about looking cool – they can also have a special meaning.
Whether it's honouring someone you care about, showing off your uniqueness, or expressing what you believe in, tattoos can say a lot.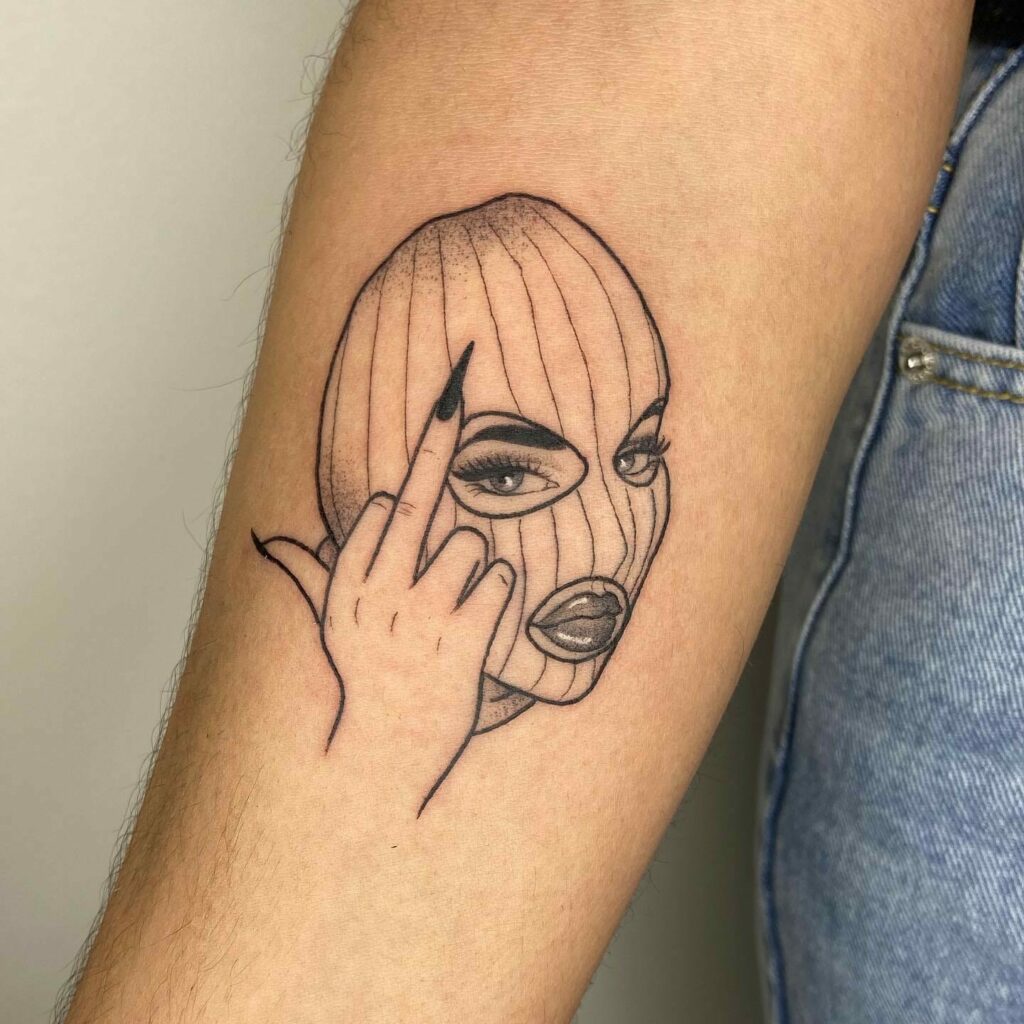 But cool tattoos aren't just about tough designs. They're like pieces of art that show off your creativity and can stand for things like being strong, brave, and confident.
From 3D designs that pop out to quotes that make you think, each tattoo tells its own story. Picking the right tattoo is a personal choice, so take your time to find one that speaks to you and inspires you.
So, let's not wait any longer. Check out these awesome tattoo ideas I've gathered for you. These easy tattoo drawings aren't just cool to look at but have a deeper meaning. Let's kick off your journey into body art together.
Heart And Dagger Tattoo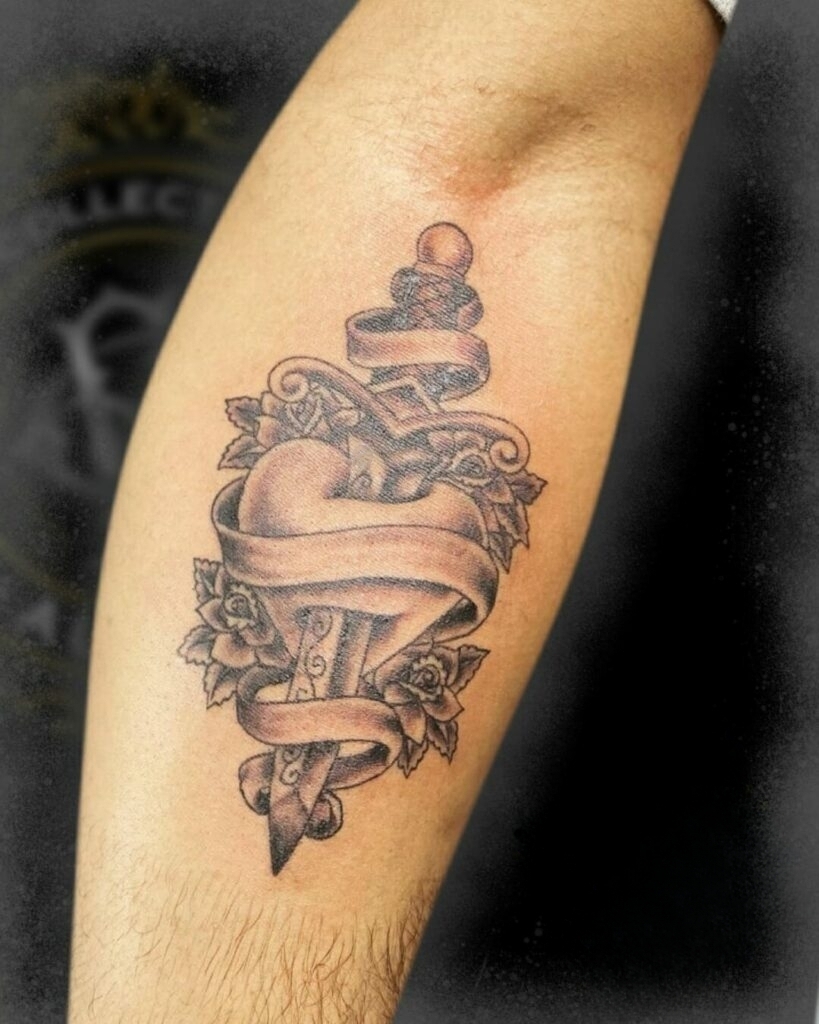 Are you after a tattoo that reflects your rebellious spirit and celebrates your uniqueness? If so, a badass easy tattoo might be just the thing for you.
This design may seem simple, but it carries a deep and profound message that's bound to stick with you.
The tattoo showcases a heart pierced by a dagger, a symbol often associated with heartbreak or betrayal.
Daggers have a historical connection to assassins and are often linked to feelings of treachery. However, the design doesn't stop there – it also incorporates graceful roses, which symbolize love.
The tattoo artist has employed delicate black lines to outline the design, while the shading within the heart and roses is achieved with black and grey ink.
This tattoo is commonly placed on the forearm for maximum visibility, though you could explore other placements like the chest or back.
No matter where it finds its home on your body, this tattoo is a declaration of your willingness to stand out and challenge conventions. It's a statement that boldly says you're not afraid to defy the ordinary.
Skeleton Rose Tattoo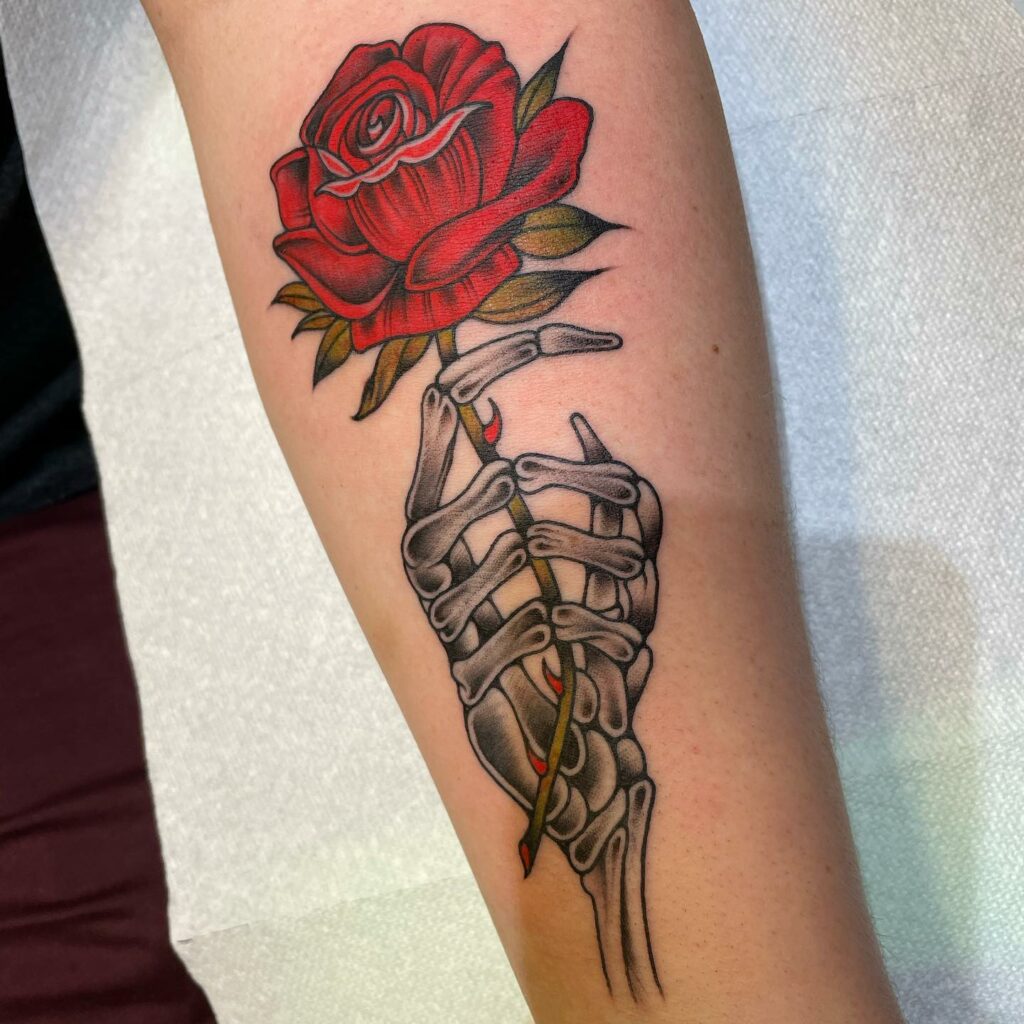 The Skeleton tattoo trend has been around for a while, offering a way for individuals to confront the reality of mortality. This specific design showcases a skeletal hand gripping a red ruler, symbolizing hope amidst inevitability.
The tattoo artist's skill shines through in the meticulous shading and intricate details, using a blend of black, white, and grey shades to bring the skeleton to life.
Contrastingly, the Rose tattoo bursts with lively colours like vibrant reds and greens. The rose's contours are etched with fine black ink lines, and the detailing is simply exquisite.
The intriguing twist? The rose comes complete with thorns, representing the notion that although hope exists, life's journey might still be laden with obstacles.
Undoubtedly, this design is one of the prime choices for a badass tattoo that will remain cherished for years.
Barbed Wire Tattoo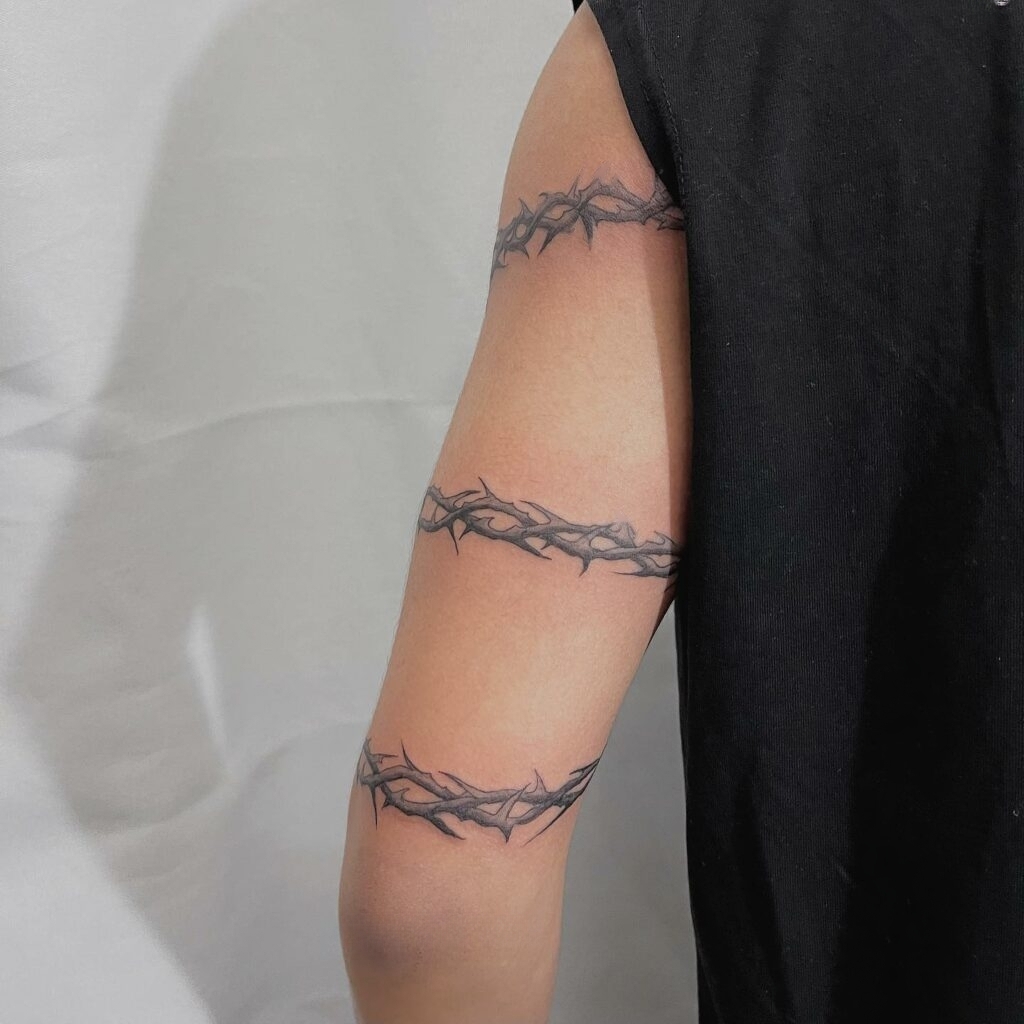 Are you thinking about getting a barbed wire tattoo? These designs have gained immense popularity lately and are embraced as emblems of bravery and inner strength.
Imagine the barbed wire encircling a fence – it's sharp and formidable, much like the challenges life presents.
Just as one might conquer the fence's obstacles, a barbed wire tattoo signifies an individual's resilience against life's hardships, toxic influences, and traumatic events.
This specific tattoo is frequently placed as a sleeve around the upper arm, creating a striking and impactful visual. To enhance the design's impact, tattoo artists often utilize a mix of black and grey shading.
Beyond being a tattoo with a profound message, it's also a contemporary and fashionable choice that makes a bold statement.
Medusa Tattoo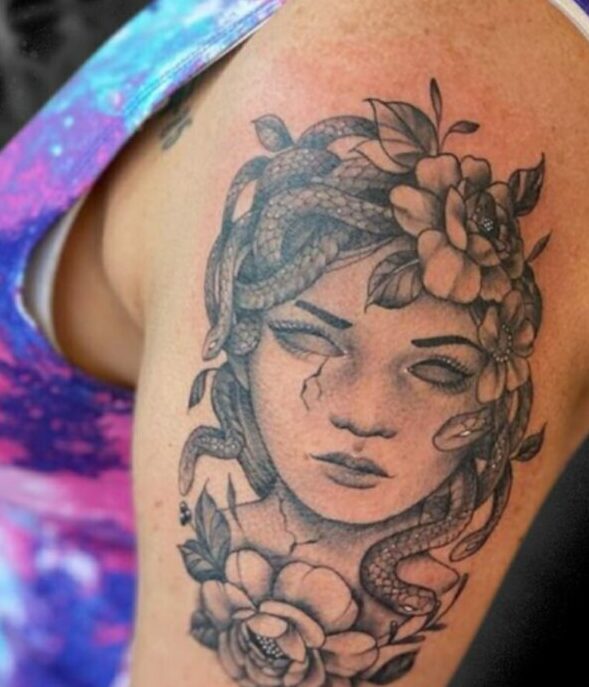 Are you in search of a tattoo that exudes power and enigma? If that's the case, you're bound to be captivated by the Medusa portrait tattoo.
Medusa, a figure from Greek mythology, embodies a blend of female vulnerability and a shield against malevolence. Despite her challenging journey, her unwavering fortitude has made her a sought-after subject for tattoos.
This particular Medusa tattoo graces the upper arm, and the artist has masterfully brought the design to life.
Intricate details abound, from the serpents adorning Medusa's head to the delicate flowers that symbolize the hidden beauty within a victim.
The incorporation of black, grey, and white shades bestows upon this tattoo a striking and daring allure.
Whether Greek myths intrigue you or you simply admire impressive tattoos, this Medusa portrait is bound to leave an indelible impression.
Jaguar Badass Easy Tattoo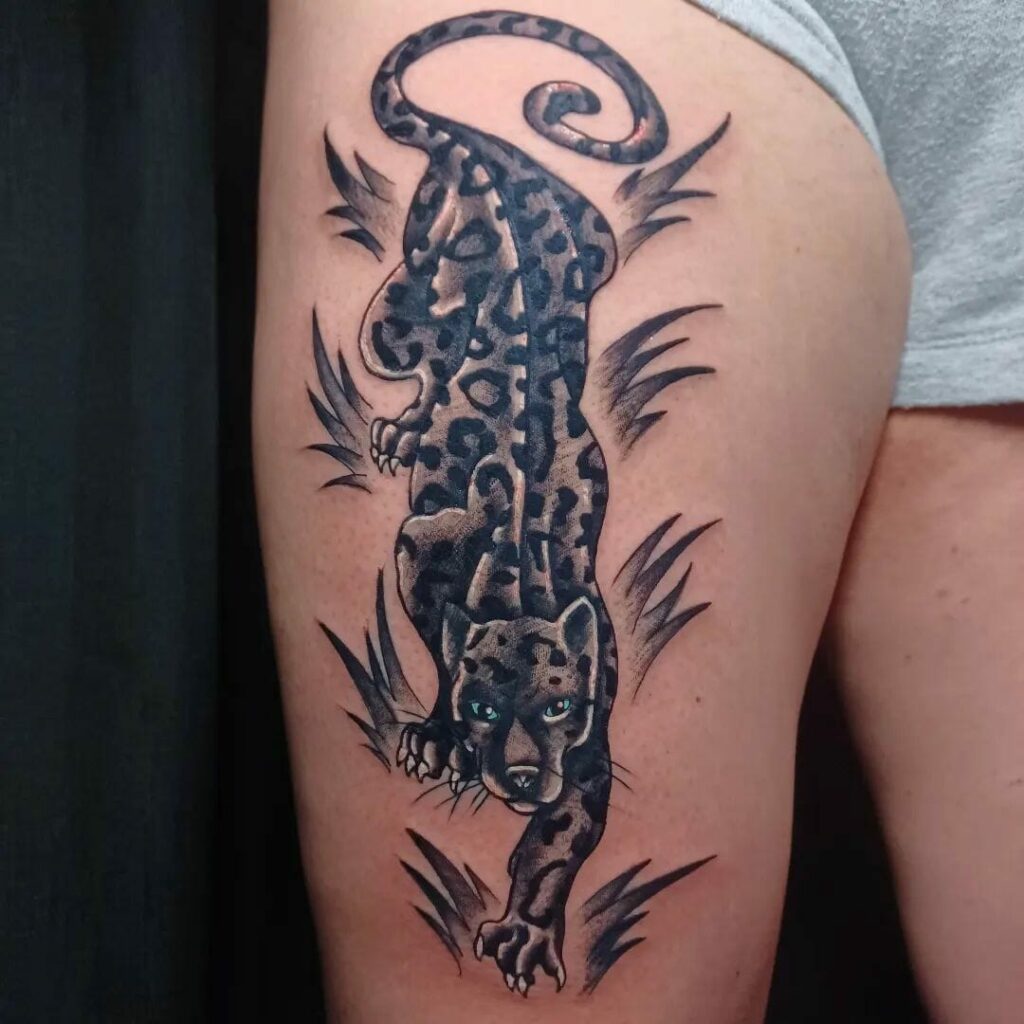 Are you seeking a tattoo that embodies both strength and elegance? Look no further than the jaguar tattoo, Jaguars are majestic creatures known for their grace and power in the animal kingdom.
This tattoo design captures their essence, often depicting the jaguar's sleek form, fierce eyes, and distinctive spots.
Jaguar tattoos can hold various meanings, including prowess, courage, and a connection to nature's wild side.
They're particularly popular among those who admire these enigmatic animals and want to channel their attributes through body art.
The artist's skilful use of black ink and intricate detailing can bring the jaguar to life on your skin, creating a captivating and visually stunning piece.
So, whether you're drawn to the jaguar's symbolism or simply captivated by its beauty, a jaguar tattoo is sure to make a bold and unforgettable statement.
Lion Tattoo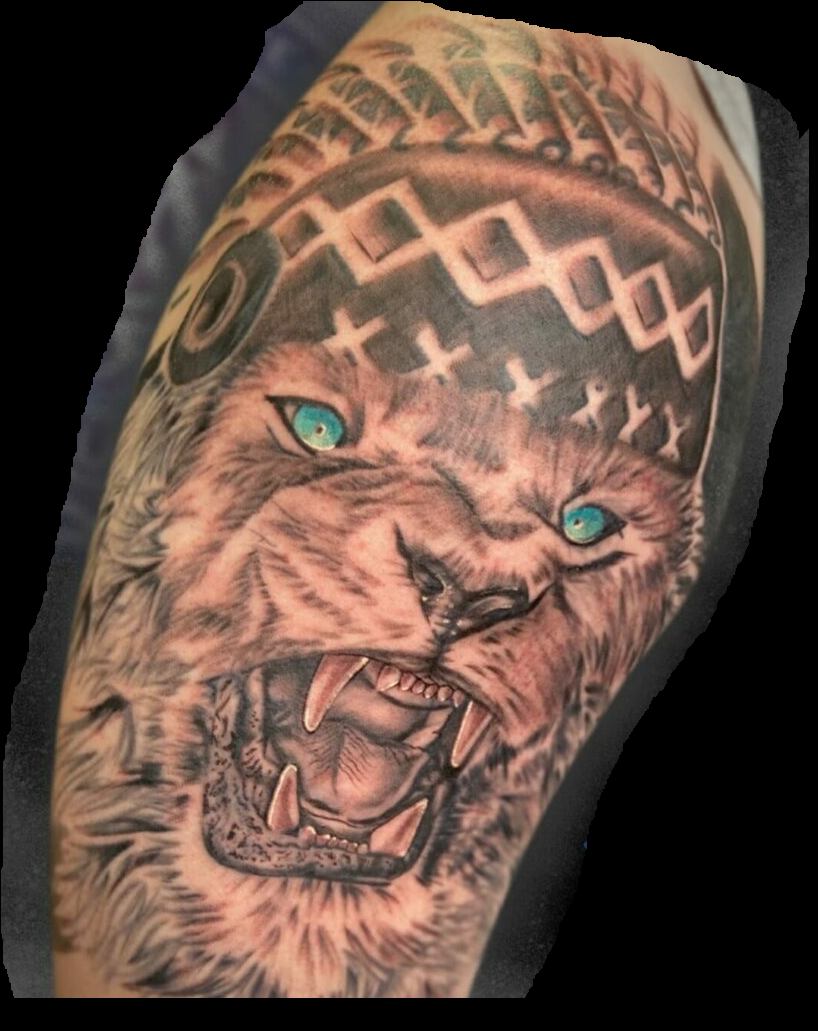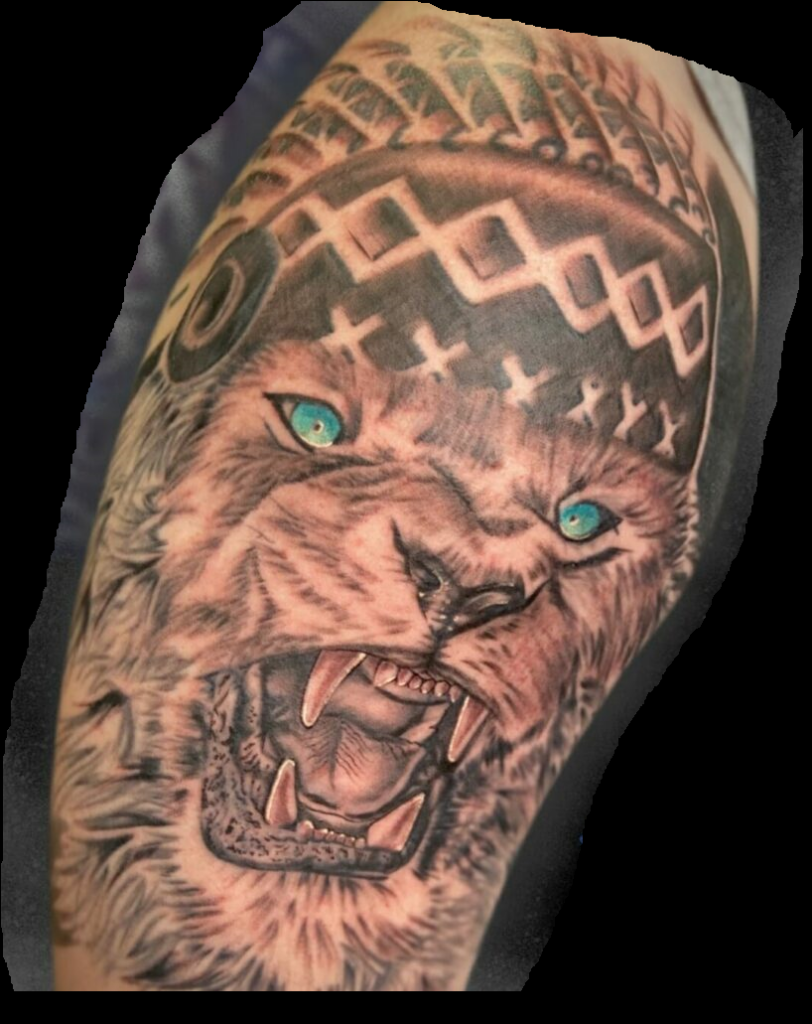 Are you looking for a tattoo that embodies strength and courage? Look no further than the lion tattoo. This timeless design reflects bravery and fearlessness, symbolizing one's ability to confront challenges head-on.
Lion tattoos often find a home on the arm, particularly sleeve tattoos, creating an eye-catching statement.
A skilled tattoo artist can employ delicate line work to bring the lion's visage to life, with striking blue and white eyes contrasting against the dark ink.
For an added touch of uniqueness, tribal elements like headgear can be seamlessly integrated into the lion's depiction.
Beyond its powerful meaning, a lion tattoo serves as an artistic masterpiece. Whether you seek symbolism, aesthetic appeal, or both, the lion tattoo is a compelling option that captures the essence of courage and resilience.
Rose And Dagger Tattoo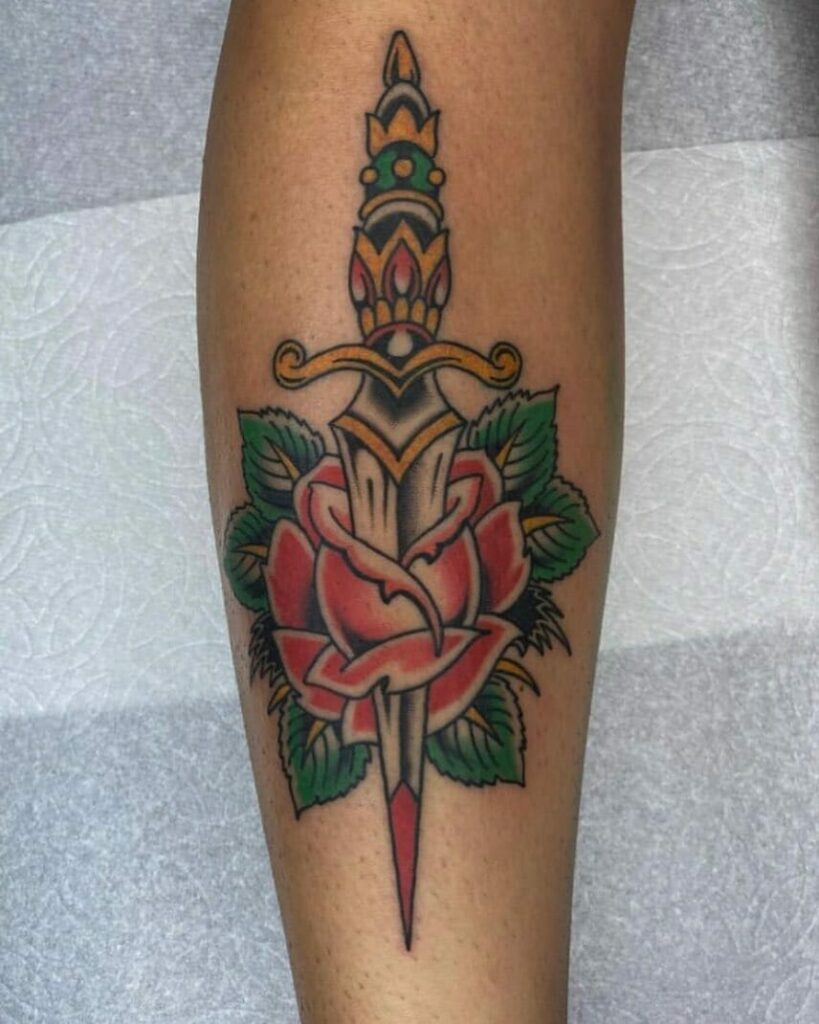 Are you hunting for a tattoo that encapsulates timelessness and visual allure? Look no further than the rose and dagger tattoo design.
This exquisite combination beautifully captures the multifaceted nature of human emotions. The rose embodies love, beauty, and joy, while the dagger represents strength, authority, and the shadows that exist within.
Together, these elements craft a tattoo that resonates with the complexities of heartbreak and betrayal we encounter.
This specific design epitomizes the neo-traditional tattoo style, marked by its bold outlines and vibrant colour palette.
The artist's skill shines through in the intricate dagger illustration, while the rose is brought to life in a breathtaking spectrum of pink, red, and white shades.
The addition of leaves in the background elevates the overall composition, creating a cohesive and visually captivating masterpiece.
Whether you seek to commemorate a personal journey or showcase your distinctive flair, a rose and dagger tattoo offers a compelling choice that holds lasting appeal.
Traditional Tattoo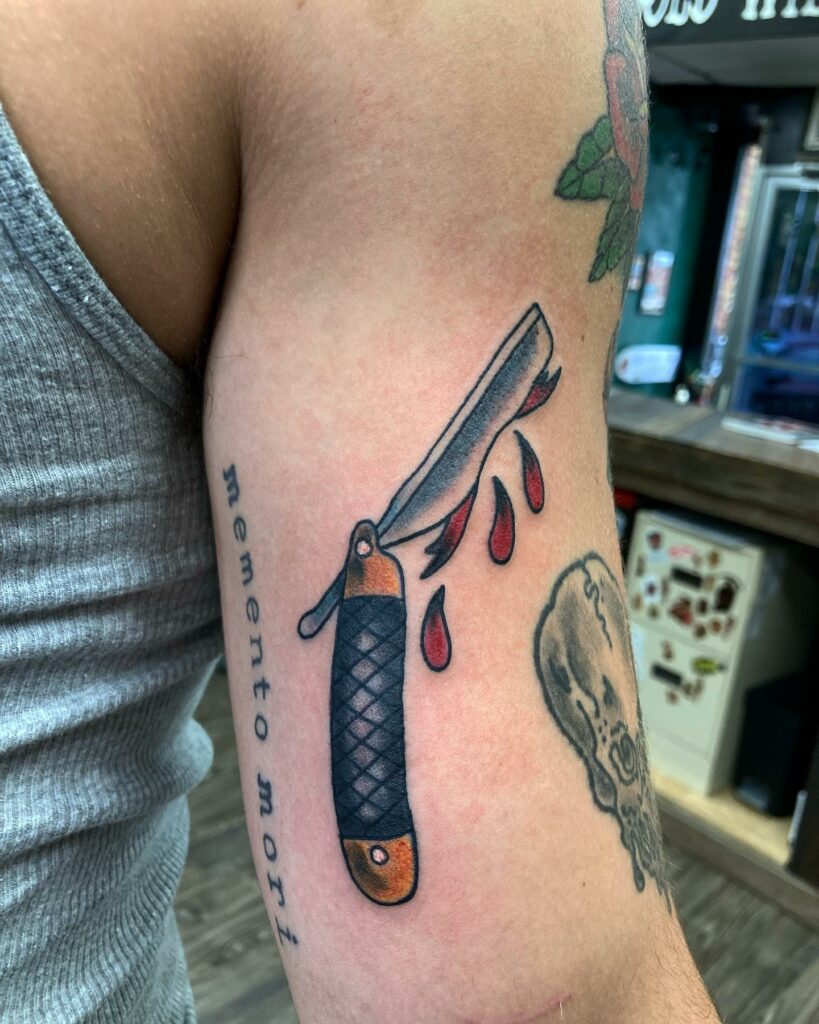 The traditional tattoo holds profound symbolism, representing sacrifice and serving as a potent embodiment of courage, safeguarding, and the inevitable losses that mark our life journey.
Crafted by skilled tattoo artists, this design often gives the illusion of the dagger piercing through the skin, with a few simulated blood droplets enhancing its impact.
The artistry comes alive through a blend of colours – a combination of yellow, black, grey, and white for the dagger, contrasted by a deep, blood-red hue for the drops of blood.
This design could be ideal for those seeking a tattoo that conveys valour, protection, and the sacrifices integral to existence.
Tiger Tattoo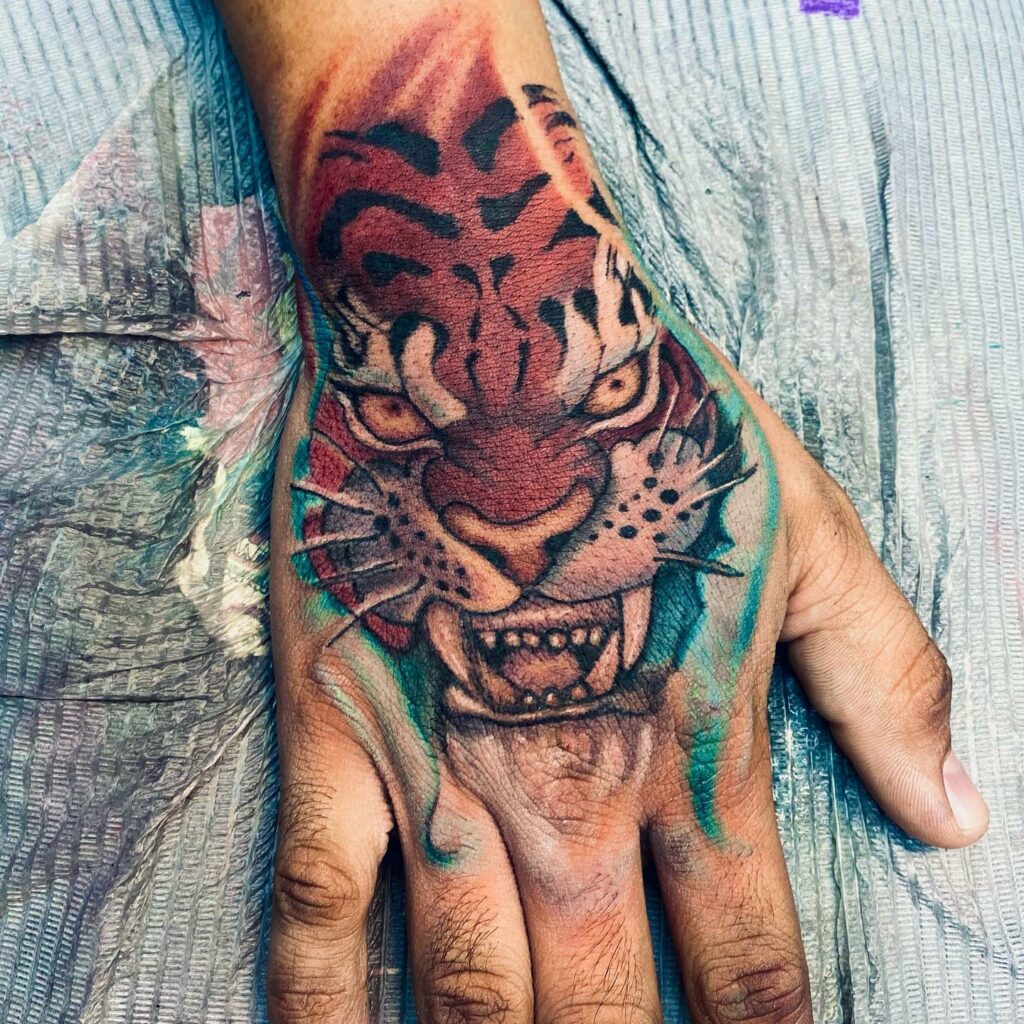 If you're after a tattoo that mirrors your strength and prowess, a tiger design stands as an exceptional choice. It's a confident and audacious emblem, tailor-made for showcasing your innate power.
What sets this design apart is its positioning – typically adorning the back of the hand, rendering it both distinctive and attention-grabbing.
Tattoo artists often employ vivid and lively colours like orange, blue, and white to make the design pop.
With the tiger portrayed in a roaring stance, the imagery exudes a commanding and forceful presence. In essence, a tiger tattoo serves as a formidable proclamation of your inner strength to the world.
Snake And Dagger Tattoo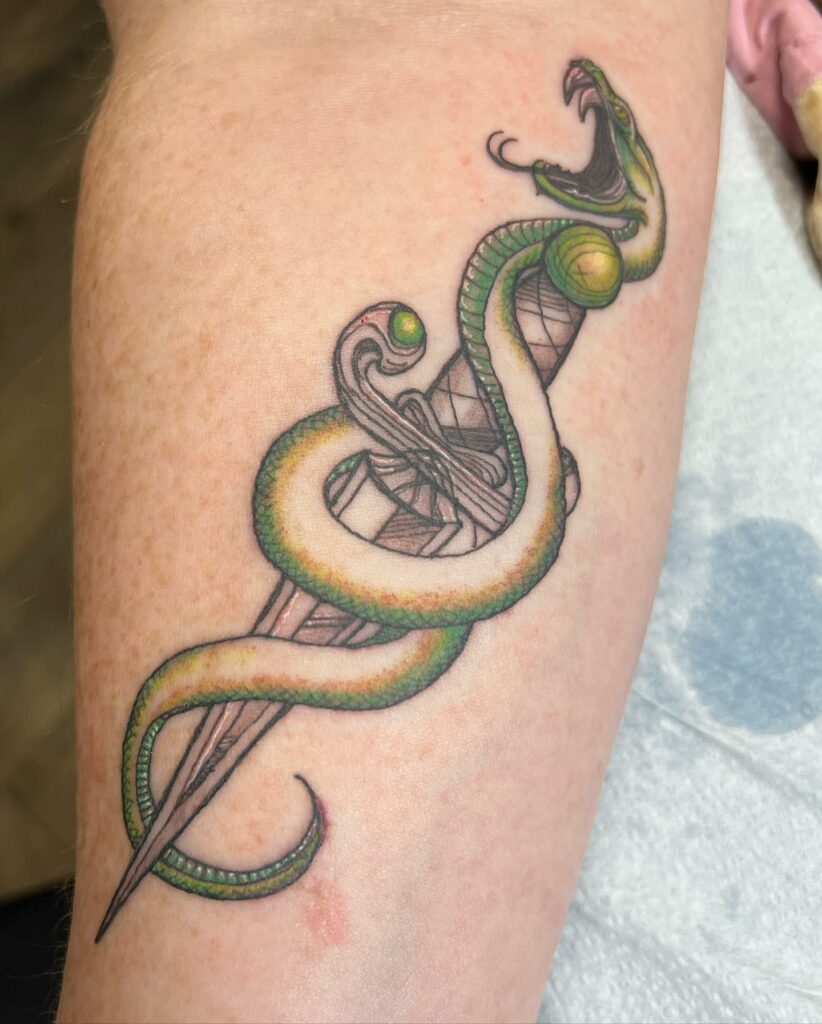 In search of a tattoo that embodies bravery and victory? Look no further than the snake and dagger design.
This timeless tattoo presents a compelling visual of a snake coiled around a dagger, symbolizing the conquest of challenges and the triumph over life's adversities.
The stark black outline provides a striking contrast against the intricate shading of the dagger, showcasing captivating shades of grey, green, and yellow.
One of the design's greatest strengths lies in its adaptability. Whether you're aiming for a discreet, modest piece or a grand, attention-commanding artwork, the snake and dagger tattoo can be tailored to suit your unique style.
And if you're not yet prepared for a permanent commitment, fear not. Temporary versions offer you a chance to test the waters before fully embracing a lasting design.
So, if you feel courageous and eager to display your victories to the world, this tattoo is a stellar choice.
Boss Bitch Tattoo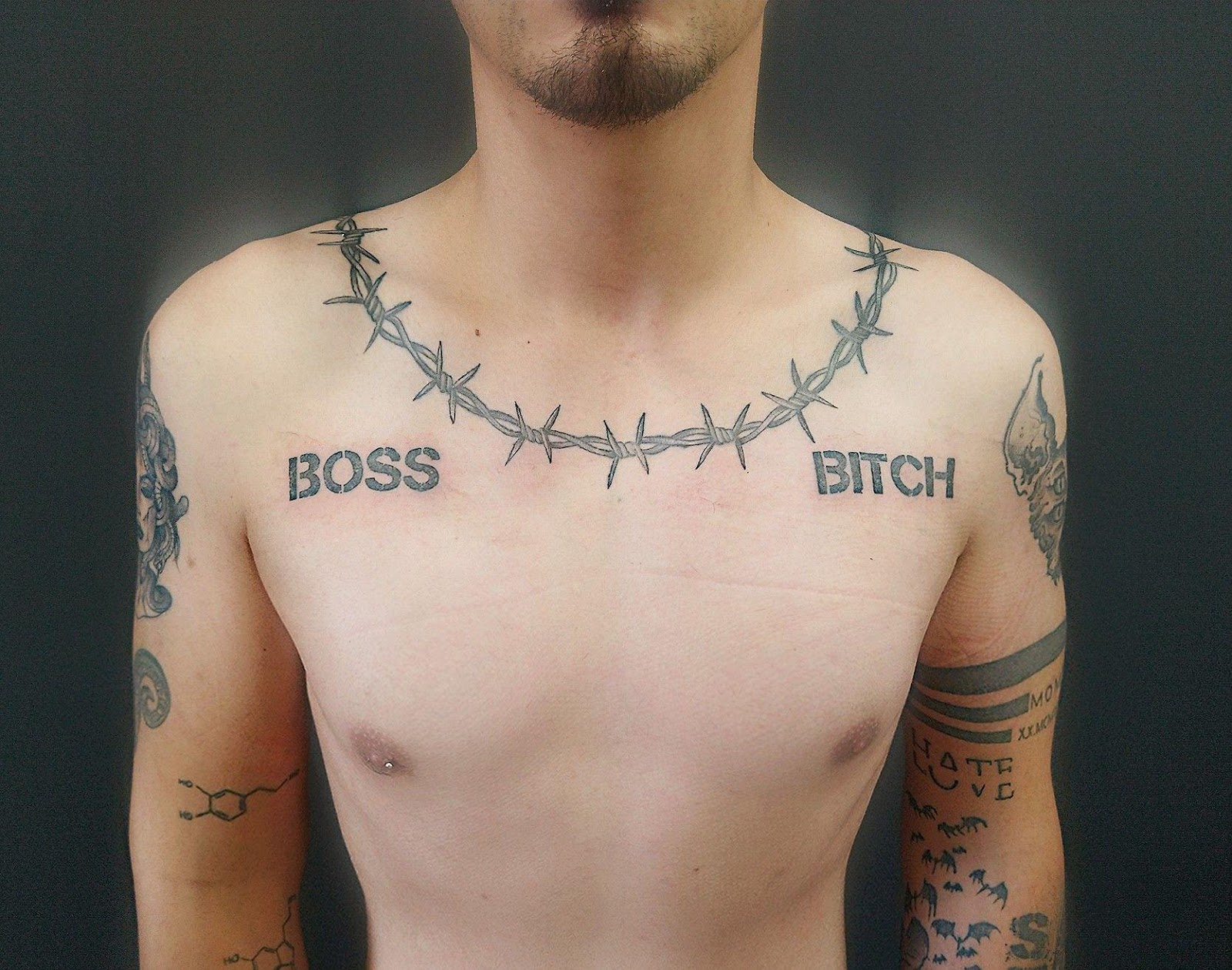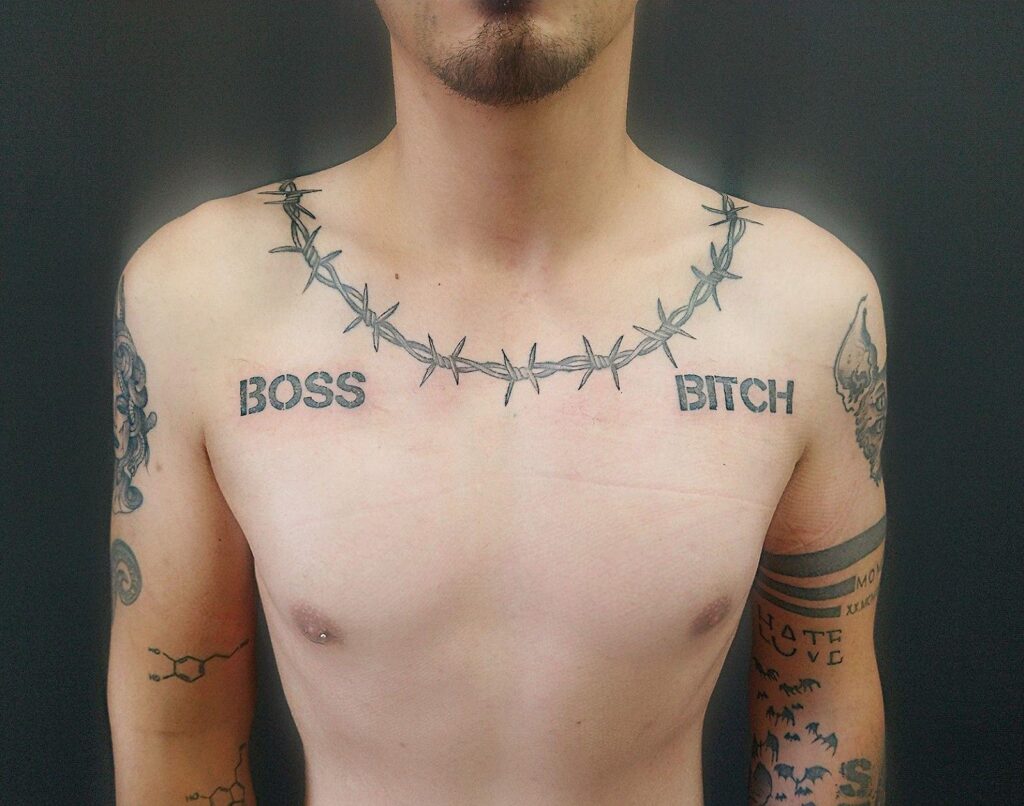 The Boss Bitch Tattoo is a bold declaration of personal authority and rejects trivialities.
This tattoo style emphasizes a person's empowerment and assertive nature, gaining popularity on various social media platforms, including Instagram and Facebook.
Medieval Sword Tattoo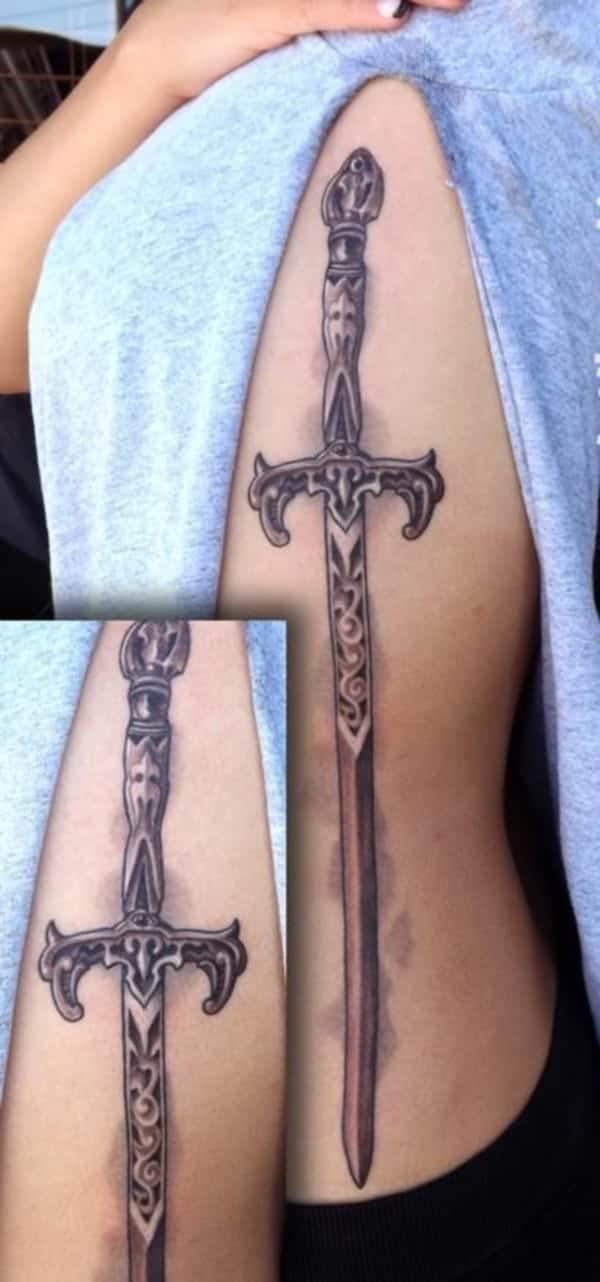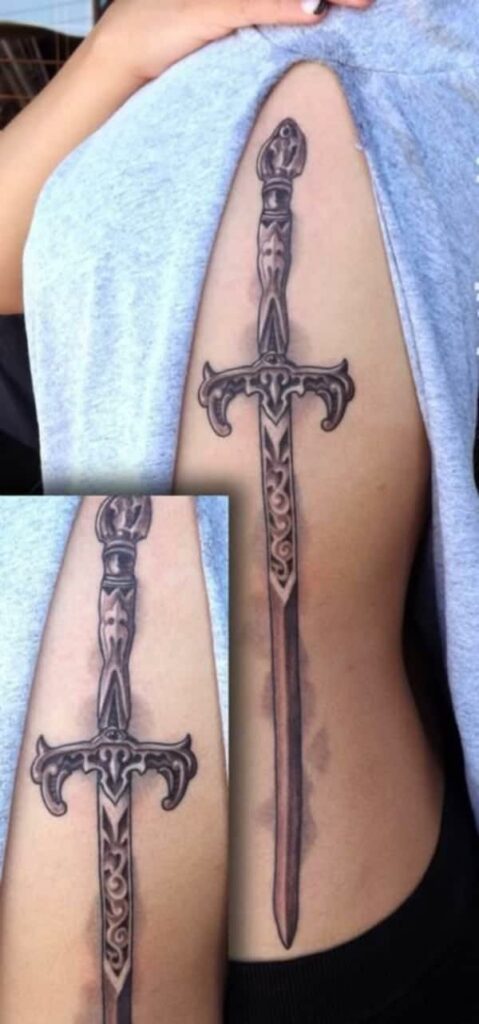 The medieval sword tattoo, often placed on areas like the lower back, stomach, or chest, carries deep significance for many individuals.
It embodies elements such as faith and family heritage, boasting versatile symbolism. Various variations exist, including designs like the trio of formidable swords.
Miniature King's Crown Tattoo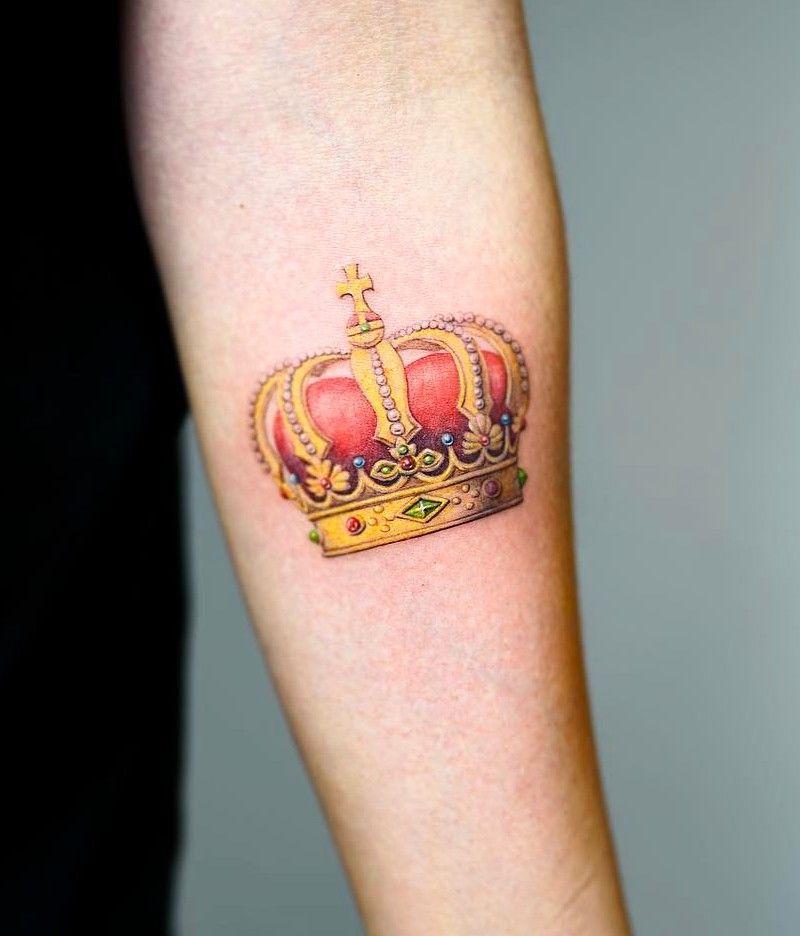 The Miniature King's Crown Tattoo, positioned on the back of the neck, exudes masculinity and authority.
While its roots are historical, it has recently captured the attention of men seeking a modest yet visually appealing design. Some may opt for larger versions, though it's not obligatory.
Sigil Line Tattoos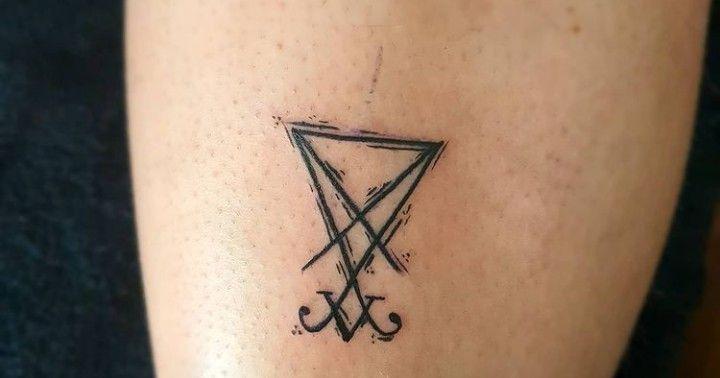 Sigil Line Tattoos depict personal symbols or sigils, often referred to as 'magical tattoos.' Their popularity has surged, resulting in diverse designs with varied meanings.
These tattoos boast ancient origins, from simple wrist lines to intricate multi-coloured symbols adorned with initials.
Finger Badass Tattoos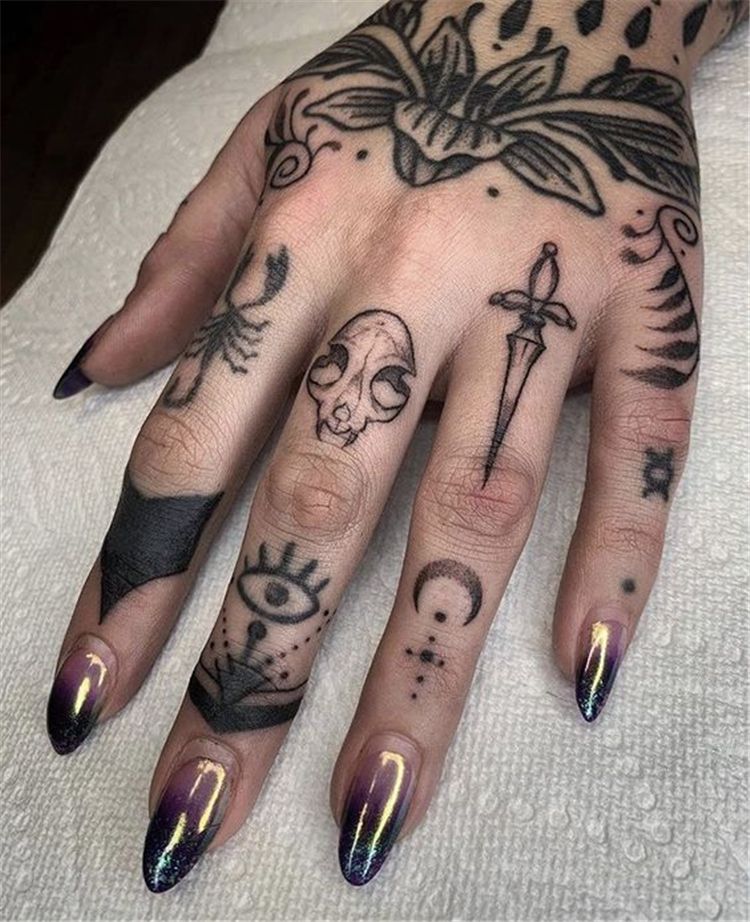 Finger tattoos are in vogue due to their discreet size, quick application, and expressive potential. They offer a unique canvas as a form of self-expression and investment.
Despite the limited space, numerous design options are available. You might consider depicting your spirit animal on your fingers to project an individualistic image.
Viking Symbols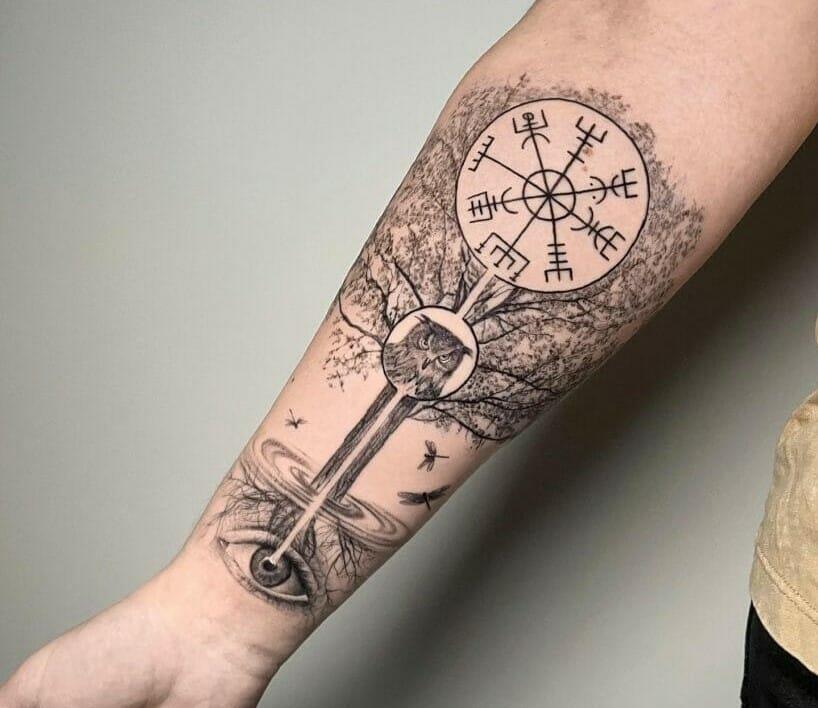 Viking tattoos have gained popularity for their connection to Viking history and Norse mythology. These symbols have been used in various art forms, including paintings, sculptures, and jewellery.
One-Word Tattoos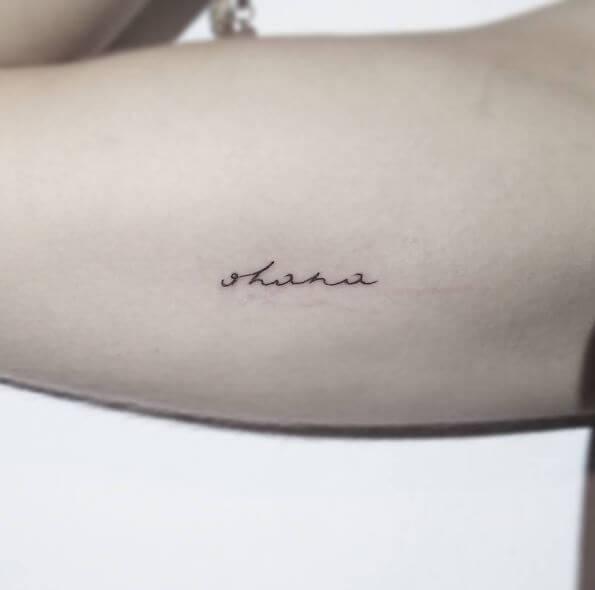 For those who prefer minimalism in their tattoos, one-word tattoos are an excellent choice. These tattoos are simple yet impactful and can convey a lot with just a single word.
The beauty of these tattoos lies in the flexibility to choose any word that holds significance to you. The font style also adds a personal touch to the design.
Dandelion Tattoo for Women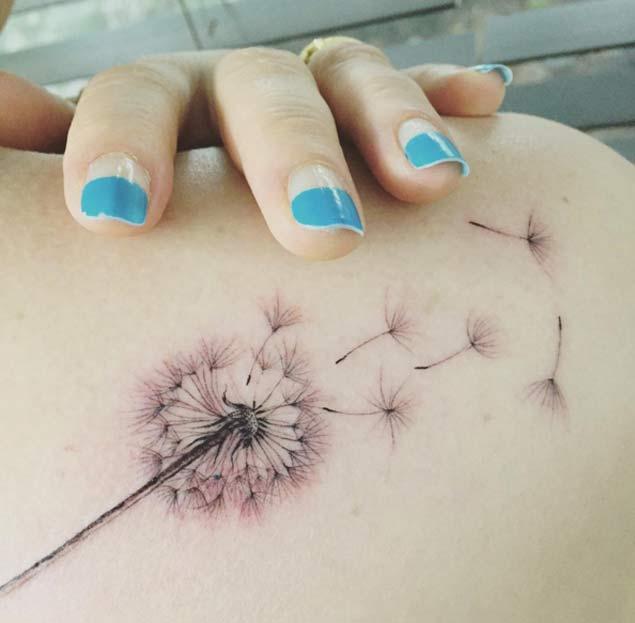 Dandelion tattoos symbolize hope, renewal, and the circle of life. The scattering of dandelion seeds represents growth and new beginnings.
These tattoos are particularly popular among women due to their delicate and feminine nature, paired with the symbolism of rejuvenation in spring.
Dandelion tattoos come in various colours, ranging from bright yellows and whites to vibrant oranges, pinks, purples, and calming greens.
Sun and Moon Tattoo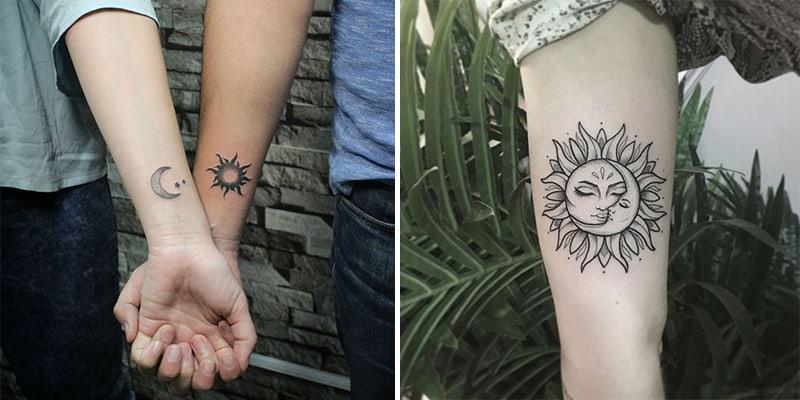 Sun and moon tattoos have ancient roots and carry diverse meanings across cultures. They represent life and death, creation and destruction, and spirituality.
The sun signifies energy and vitality, while the moon embodies a spiritual connection. A sun tattoo reflects a readiness for new beginnings, while a moon tattoo suggests openness to spiritual experiences.
Different societies assign unique interpretations to sun tattoos, often related to marital status or cultural significance.
Rose Tattoo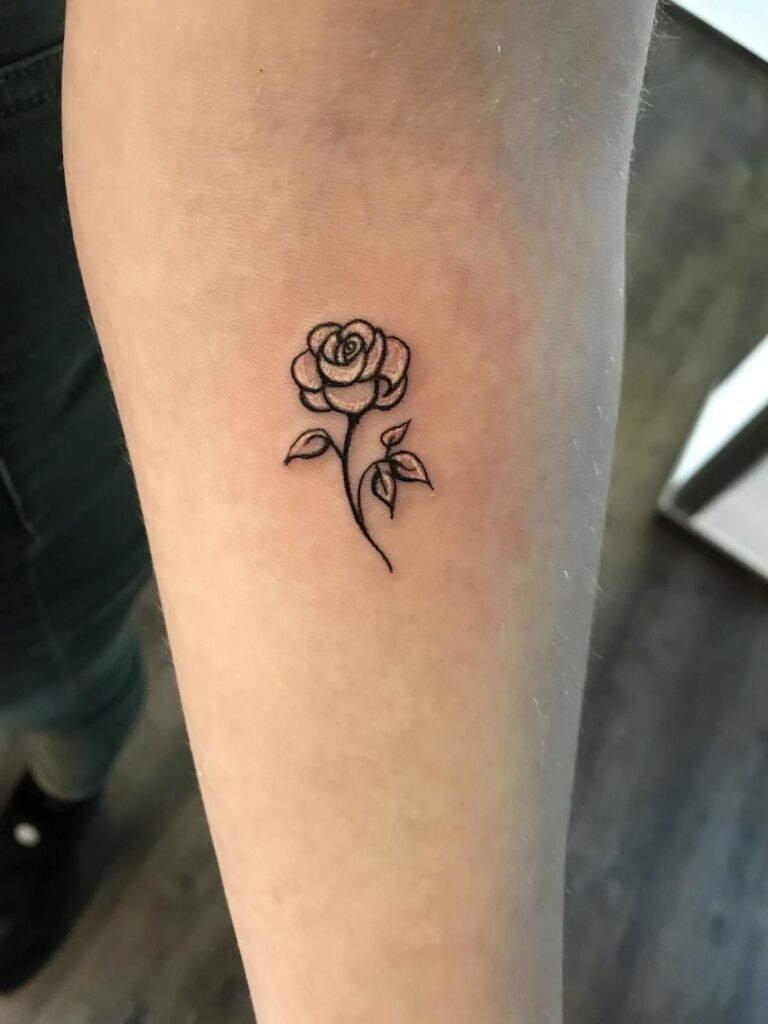 The rose tattoo design, often favoured by women, symbolizes love and timeless beauty. Its versatility allows for placement anywhere on the body without losing its profound meaning.
Choosing the right time and place for the tattoo enhances its personal significance, making it a unique and cherished symbol.
Wings Tattoo for Women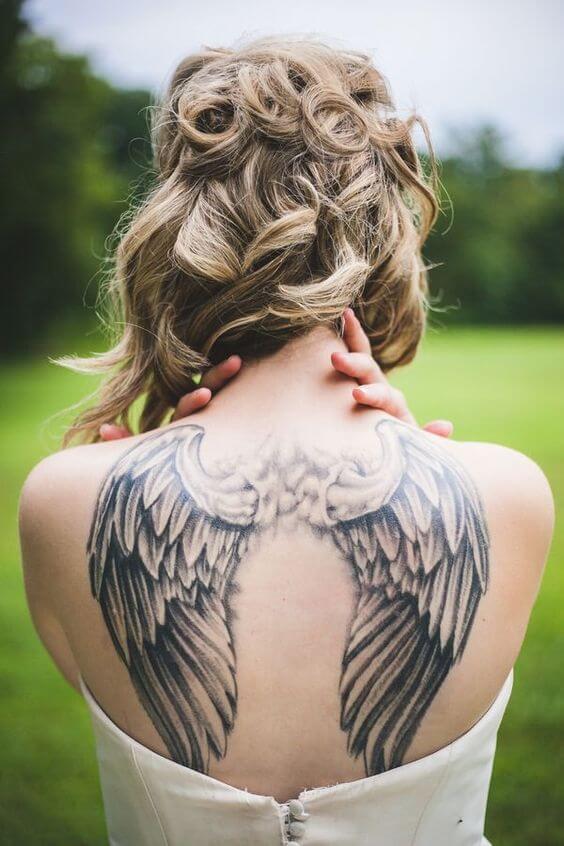 Wings tattoos are a sought-after choice among women, representing notions of freedom and independence.
Their popularity has grown significantly in contemporary society, particularly resonating with women across different generations.
The appeal of wing tattoos lies in their symbolism of breaking boundaries, enabling individuals to soar with confidence and fearlessness.
The idea of spreading one's wings and taking flight becomes a metaphor for pursuing aspirations without constraints.
Butterfly Tattoo Design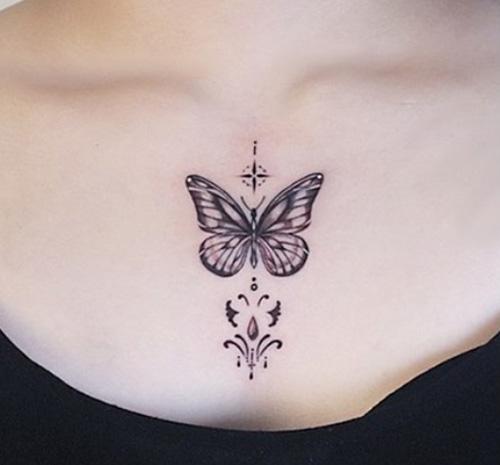 A butterfly holds profound connotations of transformation, renewal, and metamorphosis. It's a versatile symbol often associated with hope, love, and personal growth themes.
Butterfly tattoos have captured the imagination of women due to their intricate beauty and multifaceted symbolism.
The design holds a special place in women's hearts, symbolizing the transformative journey of motherhood and the delicate strength that women possess.
Whether delicately inked on the wrist or placed gracefully on the collarbone, a butterfly tattoo exudes elegance and significance.
Middle Finger Tattoo for Women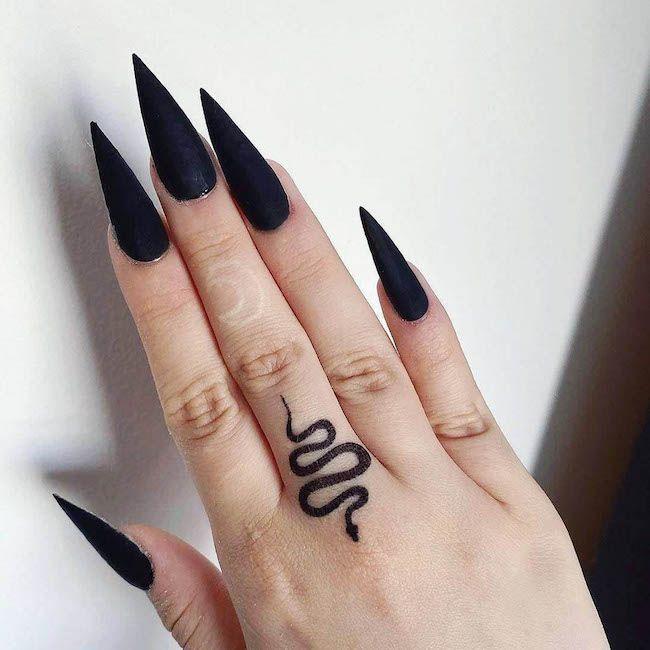 The middle finger tattoo has emerged as an edgy choice embraced by women as a symbol of asserting one's unique identity and embracing a fearless attitude.
Popularized by influential figures like Chrissy Teigen and Kylie Jenner, this design boldly communicates an unapologetic and individualistic stance.
For those seeking a more discreet option, a pinky finger tattoo presents a subtler yet equally powerful statement.
Lily Flower Tattoo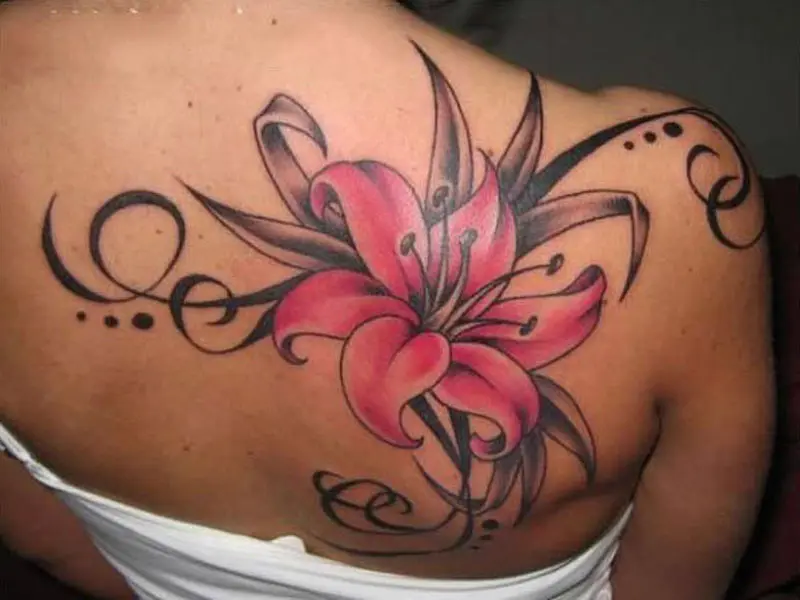 The timeless allure of a lily flower tattoo has graced the bodies of countless women.
Its placement, often nestled between the breasts or positioned elegantly on various body parts, has garnered significant attention on social media platforms.
The charm of the lily flower tattoo lies in its simplicity and its ability to complement diverse skin tones.
The design's appeal is further enhanced by the creativity of skilled tattoo artists, who translate this classic motif into stunning works of art.
Anchor Tattoo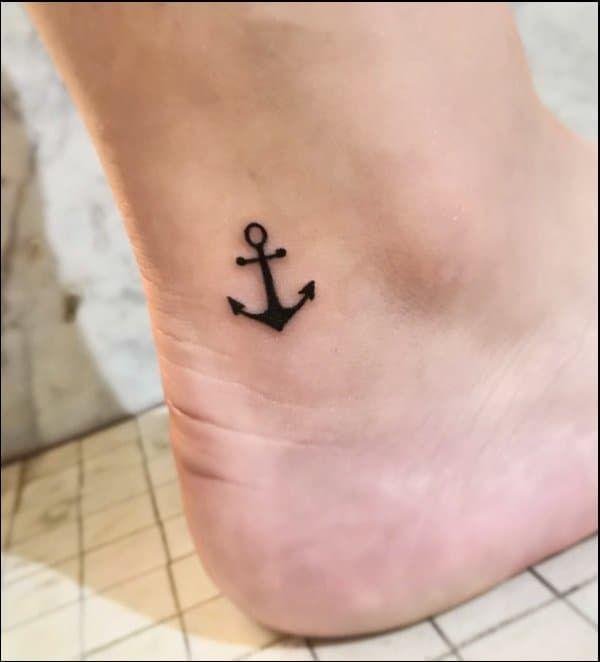 While anchor tattoos have historical associations with masculinity, their meaning has evolved to encompass themes of strength and resilience.
These tattoos frequently incorporate maritime elements, resonating with sailors as a reminder of their seafaring experiences and aspirations.
An anchor tattoo now signifies a connection to life at sea and determination, bravery, and unwavering pursuit of goals.
This versatile emblem is embraced by both men and women, reflecting a universal human desire to navigate life's challenges with steadfast determination.
Small Wave Tattoo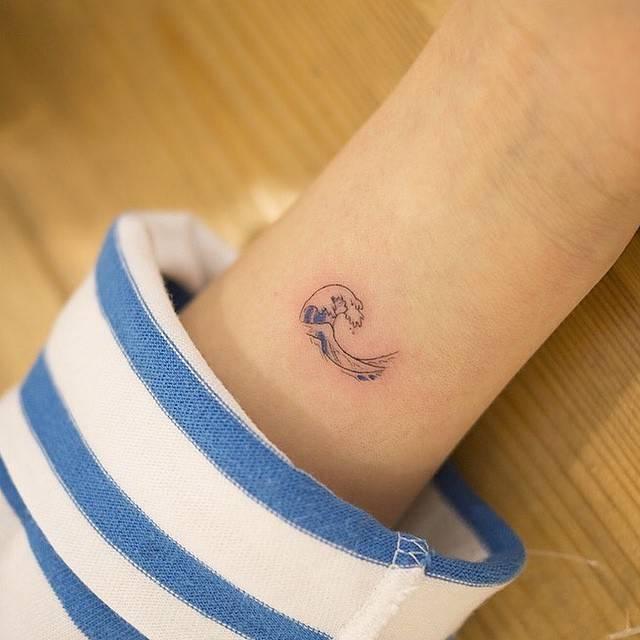 The small wave tattoo presents a fantastic option for those men seeking a touch of vibrant ink without going overboard. It serves as a subtle means for men to showcase their unique style and personality.
These tattoos come in a variety of designs and are commonly placed on the arm, chest, or back. This trend has stood the test of time and continues to rise in popularity as more individuals gravitate towards this design.
Skull Tattoo On the Neck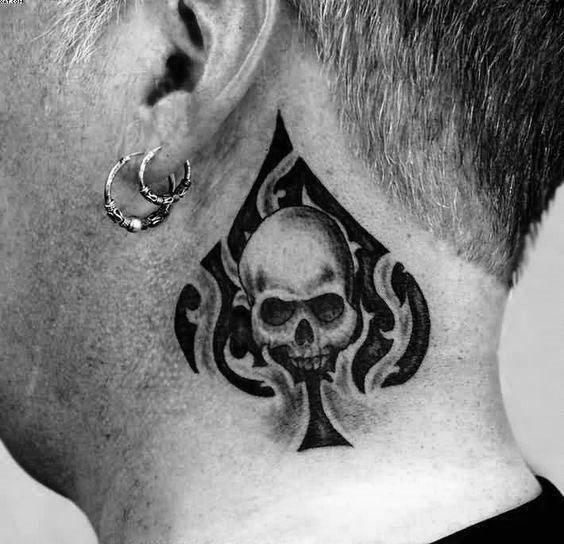 While body tattoos are commonplace for men, facial tattoos are a less common choice. Men who opt for discreet skull tattoos on their necks tend to draw attention and gain popularity among their peers.
The skull symbol is universally recognized, encompassing a range of meanings from contemplating mortality to reflecting individual traits. The chosen shading intensifies the tattoo's cool and edgy vibe.
Two Axe Tattoo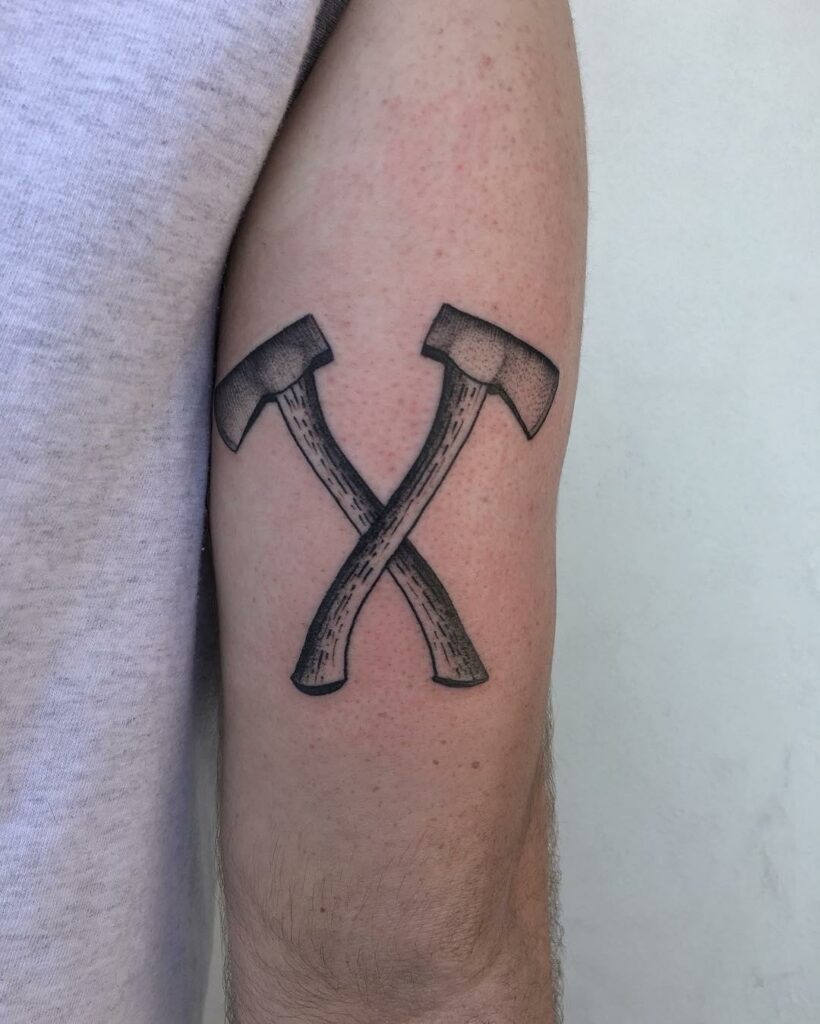 The Two Axe tattoo motif boasts a history dating back to medieval times. Axe tattoos are well-received in diverse forms of body art and remain a popular preference among men.
An axe tattoo often signifies power, strength, and masculinity. It can also function as a tribute to a departed loved one or be associated with Norse mythology and the concept of rebirth.
The surge in popularity of two-axe tattoos is attributed to their distinctive and bold appearance. They can also be merged with other designs, such as tribal patterns or varying skull depictions.
Christian Cross Tattoo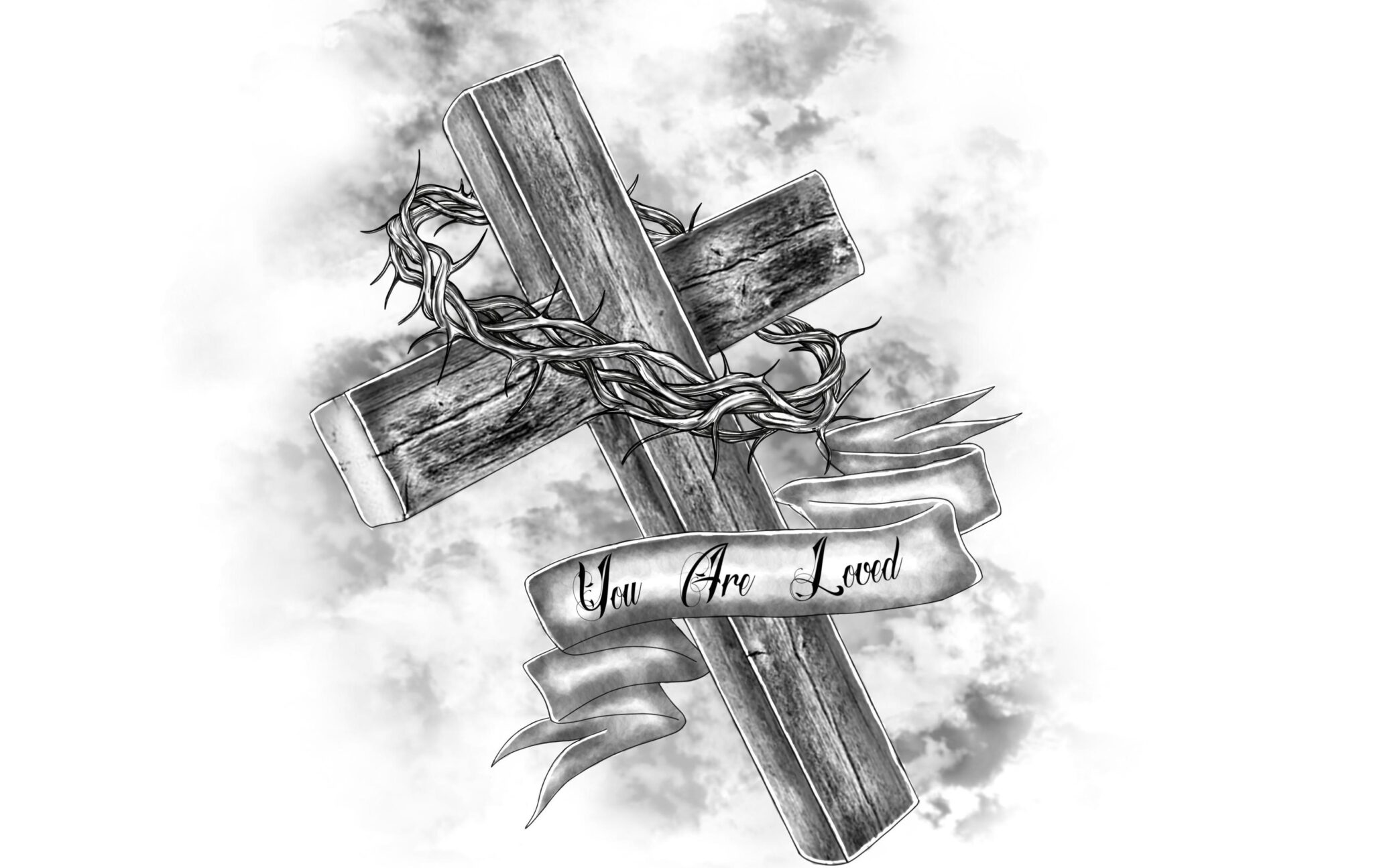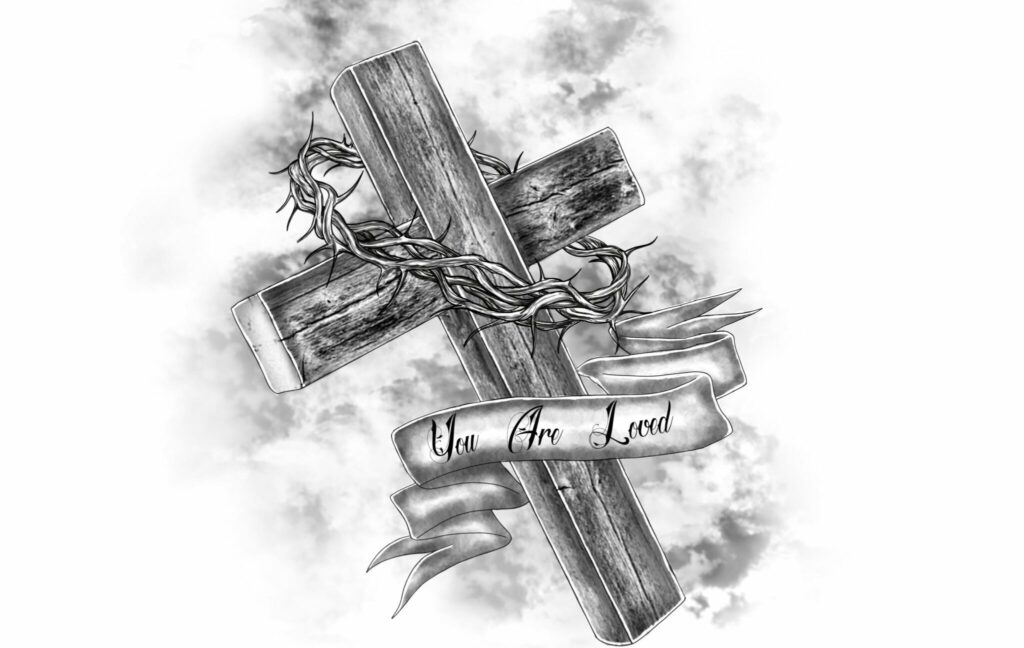 Christian cross tattoos for men have stood the test of time, with their designs evolving to offer diverse interpretations. This enduring design continues to resonate with many men.
A Christian cross tattoo allows men to exhibit their faith and devotion. It can serve as a meaningful accessory or an alternative to more conventional tattoo choices.
These tattoos on men's arms, wrists, fingers, chests, and backs indicate a personal spiritual connection.
Patriotic Flag Tattoo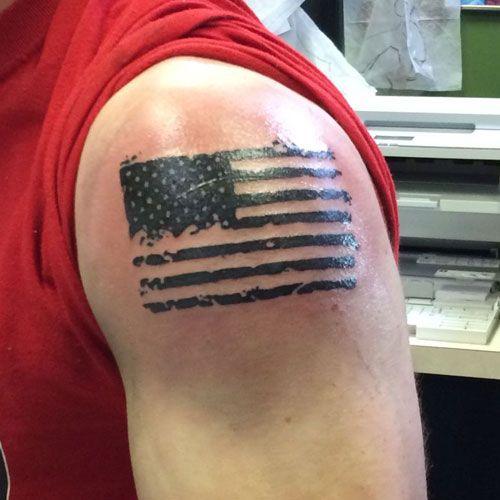 The surge in popularity of patriotic tattoos is particularly evident among men who desire to express their profound attachment to their country or state.
The flag tattoo is a favoured choice for men, allowing them to express their patriotism and unwavering bond with their homeland proudly.
Flag tattoo designs are available in various shapes, sizes, and colours. They can also be adapted to accommodate shifts in skin tone or to rejuvenate the patriotic appearance.
Personal touches like national birds or symbols can be added to amplify the tattoo's patriotic essence, yielding a distinctive outcome.
FAQs
Question: What is the easiest tattoo to make?
Answer: Fruits and vegetables are great simple tattoos for beginners. They use simple shapes and one colour without a ton of detail.
Question: What makes a tattoo badass?
Answer: Badass tattoos impress and inspire with their bold lines and captivating designs.
They often incorporate black or rich-coloured ink, and recently, thinner lines with micro-realistic elements have become popular. Achieving such exceptional designs requires a high level of skill from the tattoo artist.
Question: What is the most painless tattoo?
Answer: The least painful spots for tattoos are typically the forearms, stomach, and outer thighs. In contrast, areas like the ribs, spine, fingers, and shins tend to be more painful for tattooing.
Question: What's a good first tattoo?
Answer: A great first tattoo idea is to opt for a simple outline of a flower or plant. You can make it unique by choosing a less common flower or plant design; if it holds personal meaning for you, that's even better.
Conclusion
In conclusion, if you're in search of captivating tattoo ideas that are not only visually striking but also carry deep meaning, this curated collection offers a diverse range of options.
Tattoos have evolved into powerful forms of self-expression, reflecting individuality, emotions, and beliefs. Each design tells a unique story, making the selection process personal.
Whether you're drawn to symbols of strength, tales of resilience, or odes to beauty, these tattoo concepts serve as timeless and meaningful works of art etched onto the canvas of your skin.