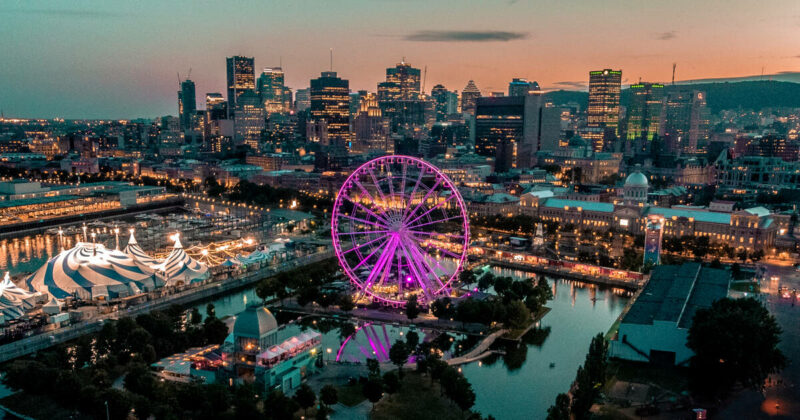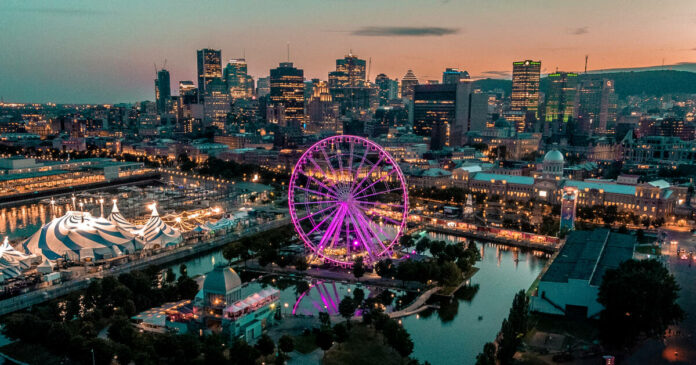 There is one thing every first-time visitor to the biggest city in Quebec knows: Montreal is a city of magic. There are tons of things to do in Montreal Québec, Canada.
With stunning vistas, world-class shopping, and legendary local cuisine, there is truly something for everyone. Now that luggage storage in Montreal is available and streamlined, it's the perfect time to make the trip.
Here are some of the best things to see and do whether you're on an extended visit or just passing through.
1. Stroll Through Old Montreal
Just thirty minutes from the airport, Old Montreal is a walkable neighborhood with plenty of sights to see.
As you stroll through, you will find impressive sculptures at the Place d'Armes square, architecture at Montreal City Hall, and views of the St. Lawrence River.
If you are on a quick layover, take advantage of luggage storage in Montreal and spend your time exploring Saint-Paul Street. This charming street was paved in cobblestone in 1672 and had plenty of restaurants and shops to keep you busy.
2. Sample the Local Cuisine
From the foodie to the casual diner of all tastes, there is no lack of great restaurants to discover in this global city.
Since 1928 Schwartz's has been serving classic Jewish smoked-meat deli sandwiches. Just be prepared to wait in some lengthy lines.
On your travels, swing by St-Viateur Bagel, the longest-running bagel shop in Montreal. Or, for classic French food and wine done right, check out L'Express, for lunch or dinner.
3. Get the View from Mont-Royal
For a truly stunning view of the city no matter what season, don't skip a stop-off at Mont-Royal.
Centrally located and easily accessible by metro, car, or bicycle, you'll get views of some of Montreal's well-known attractions, including the St. Lawrence River, Olympic Stadium, and Jacques-Cartier Bridge.
If you're up for a hike, getting to the top takes about 45 minutes.
ALSO READ: What To Pack For A Road Trip
4. Visit Notre-Dame Basilica
The imposing architecture of the Notre-Dame Basilica is a must-see. For just CA $6, you can experience the beauty of this historical church, originally built in 1672 and updated throughout the 1800s to accommodate its growing congregation.
Take in the beauty of its vaulted ceilings, gold leaf details, stained glass, and its famous organ, which has 7000 individual pipes and four keyboards.
5. Visit the Biosphere
The Biosphere is situated in Parc Jean Drapeau, on St. Helen's Island, just minutes from Old Montreal. This geodesic dome, designed by architect Buckminster Fuller, was initially built for the Expo 67 world fair. It has since been converted into a museum focused on environmental issues.
While at the park, you can also enjoy hiking, cross-country skiing, and notable public art from Expo 67.
ALSO READ: World's Best Nude Beaches
6. Go Ice Skating at Esplanade Tranquille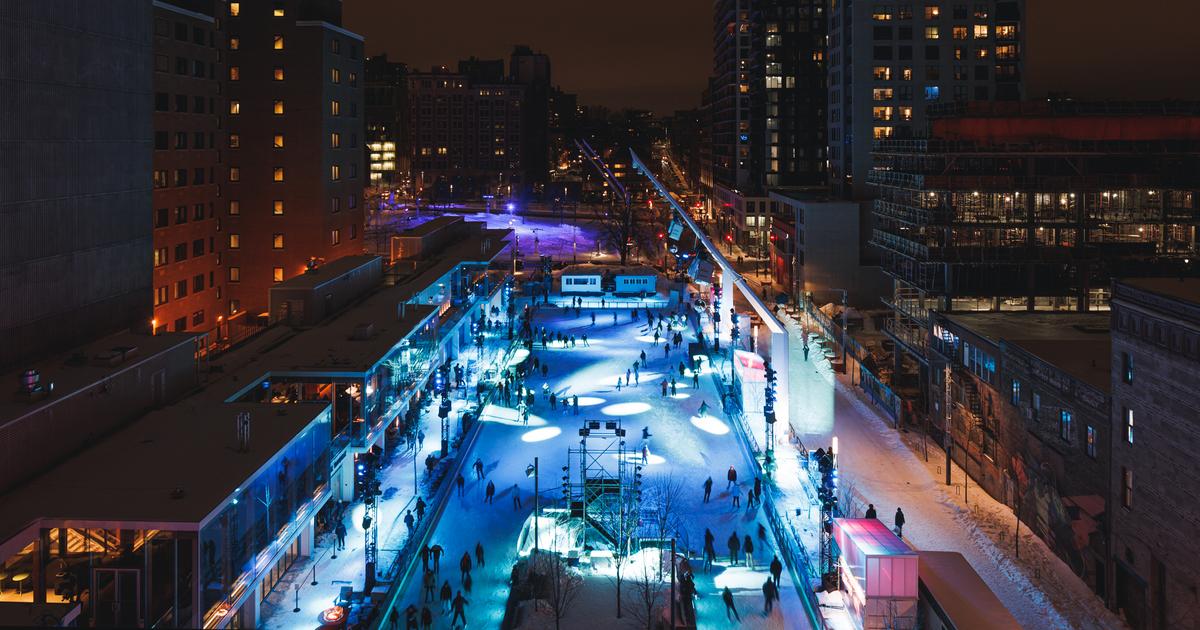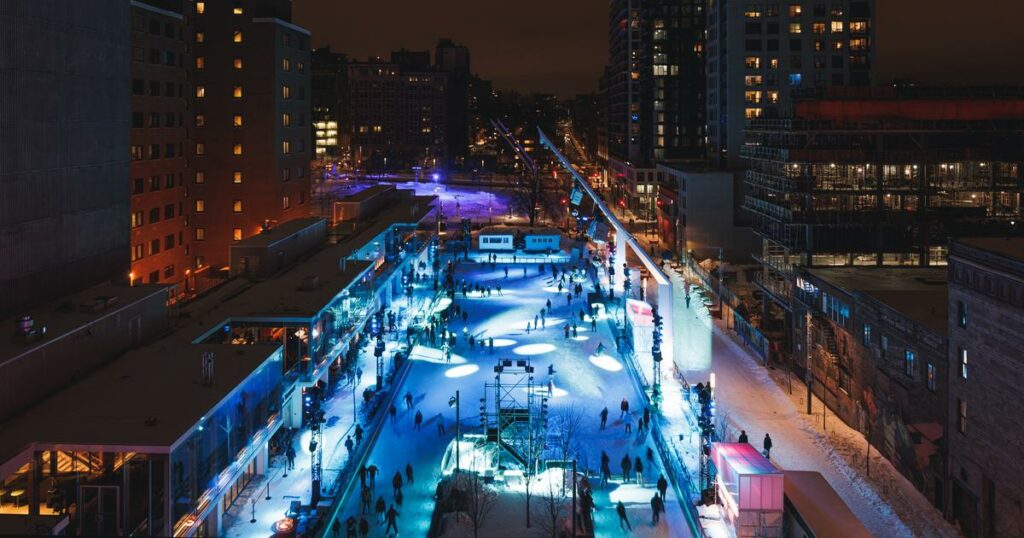 For some true winter magic right in the heart of downtown Montreal, don't miss the Esplanade Tranquille. Free to the public, this massive ice skating rink is twice the size of the Rockefeller Rink in NYC, with a capacity of 400 skaters.
With on-site equipment rentals, a cafe, and a brasserie, there is plenty to make it worth the visit–especially when it's lit up for night skating.
7. Eat in Chinatown
Located in the Ville-Marie borough, Montreal's Chinatown has a character all its own. Springing up from a small area of Chinese stores and laundries in the 1890s, it has grown into a bustling part of town.
Foodies will find much to love passing through the area, from Szechuan food to dim sum to classic Chinese pastries, to name just a few.
ALSO READ: Visit These Haunted Places in California
8. Get Lost in the Underground City
The Underground City is insulated from the cold of the deep Montreal winter, with a 30+ kilometer pedestrian network connecting visitors to museums, universities, metro stations, and hotels.
In your travels through the Underground City, you can find everything from world-class shopping, dining, and entertainment. There is even a skating rink open year-round inside called Atrium Le 1000.
9. Tour the Botanical Garden
Once winter has given way, look no further than the Botanical Garden to celebrate the beauty of Montreal in the spring and summer.
Highlights include the Main Exhibition Greenhouse focuses on seasonal flora and has an indoor waterfall. At the Chinese, Japanese, and First Nations cultural gardens, visitors can learn about botanical traditions from all over the globe.
10. Visit the Montreal Museum of Fine Arts
Founded in 1860, the Montreal Museum of Fine Arts has a collection that showcases Quebec and Canadian heritage. It also has an extensive collection of international art and sculpture from across the globe.
Located on the Golden Square Mile stretch of Sherbrooke Street, you can easily museum hop from the MMFA to the McCord Stewart Museum and the Redpath Museum while you're at it.
ALSO READ: How to Explore Pangong Lake in Ladakh: The Complete Guide
Make Montreal Your Own
Montreal is pure magic, no matter what season you visit. Plus, luggage storage in Montreal simplifies your experience at any level!
This list will help you experience it all for yourself, whether visiting for the first time or returning for more.
ALSO READ: Best Travel Backpack For Women To Have A Comfortable Travel