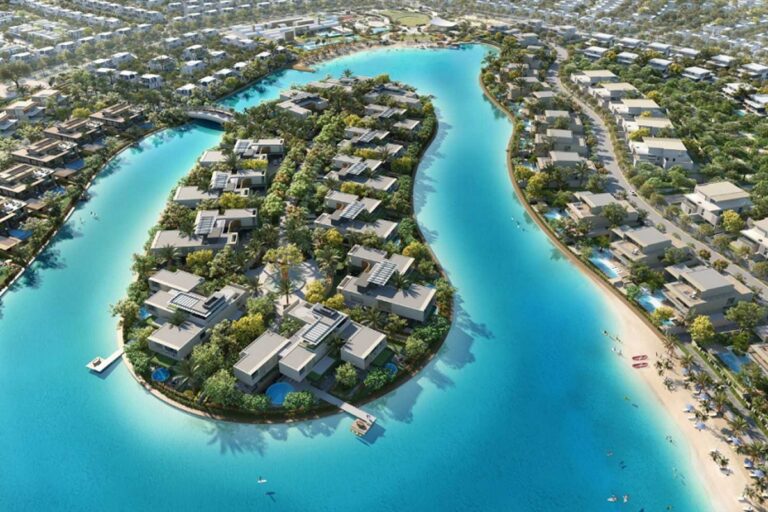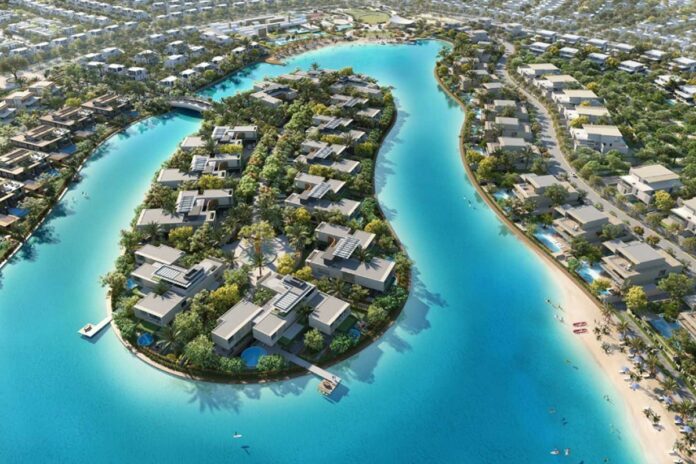 Hawaii is famous for its beautiful beaches, lively culture, and fancy hotels. If you dream of owning a piece of this Hawaiian paradise, you should be prepared to spend a lot of money, potentially in the tens or hundreds of millions. Are you curious about which is the most expensive Hawaiian island?
In this article, team Fixthelife will explore the most exclusive and expensive islands in the Hawaiian archipelago.
If you're in a hurry, we'll start with the quick answer: Lanai is the most expensive Hawaiian island, where the typical home costs over $3 million.
Real Estate Prices in Hawaii
Hawaii is well-known for its spectacular natural beauty, unspoiled beaches, and rich cultural heritage, making it a highly sought-after destination for both tourists and potential property owners.
However, the dream of living in this paradise often comes with a hefty price tag, especially when it comes to buying property on the islands.
Let's explore the reasons why Hawaii is considered one of the world's most expensive real estate markets.
High Demand From Rich Buyers
The desire to own property in Hawaii is driven by an influx of wealthy individuals who are drawn to the state's natural wonders and luxurious lifestyle.
The opportunity to own a piece of this paradise has attracted high-net-worth individuals from all over the world, including celebrities and business leaders.
With limited available properties and a high demand, competition for real estate can be fierce, leading to soaring property prices.
Limited Availability of Private Land
Hawaii comprises a chain of islands, each with its unique charm and a finite amount of privately-owned land. The scarcity of available land adds to the exclusivity and desirability of property ownership in Hawaii.
Strict zoning laws and environmental protections further restrict the development of new properties, increasing the value of existing homes and land.
As a result, the limited supply of land contributes significantly to the high prices in Hawaii's real estate market.
Prime Location
Another reason for the high real estate prices in Hawaii is its ideal location in the Pacific Ocean. The islands provide a strategic position for international business and trade, attracting investors and entrepreneurs from various parts of the world.
Its proximity to Asia and the U.S. mainland makes it a prime location for those seeking a tropical retreat with easy access to major cities and markets.
The combination of strong demand, limited available land, and its strategic Pacific location all contribute to Hawaii's reputation as one of the world's costliest real estate markets.
If you're thinking about purchasing property in Hawaii, be prepared for a competitive market and the need to pay a premium for your own piece of paradise.
Lanai is The Most Expensive Hawaiian Island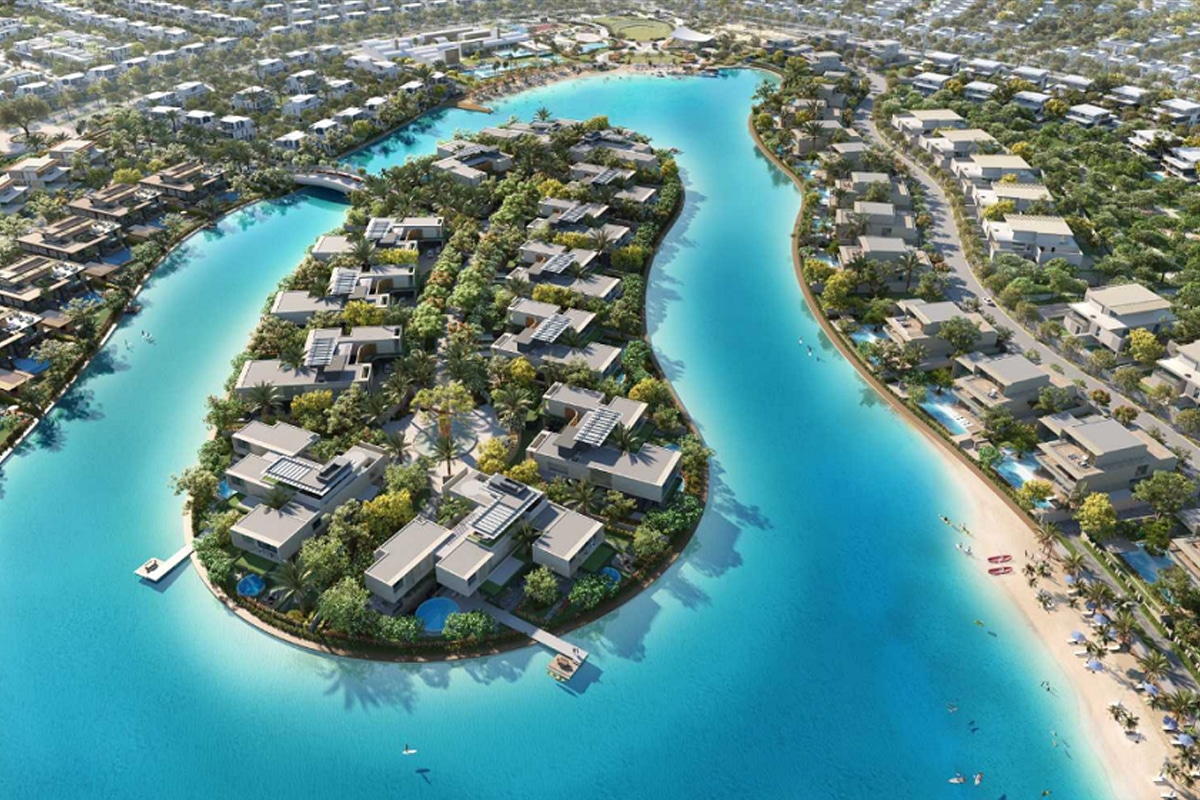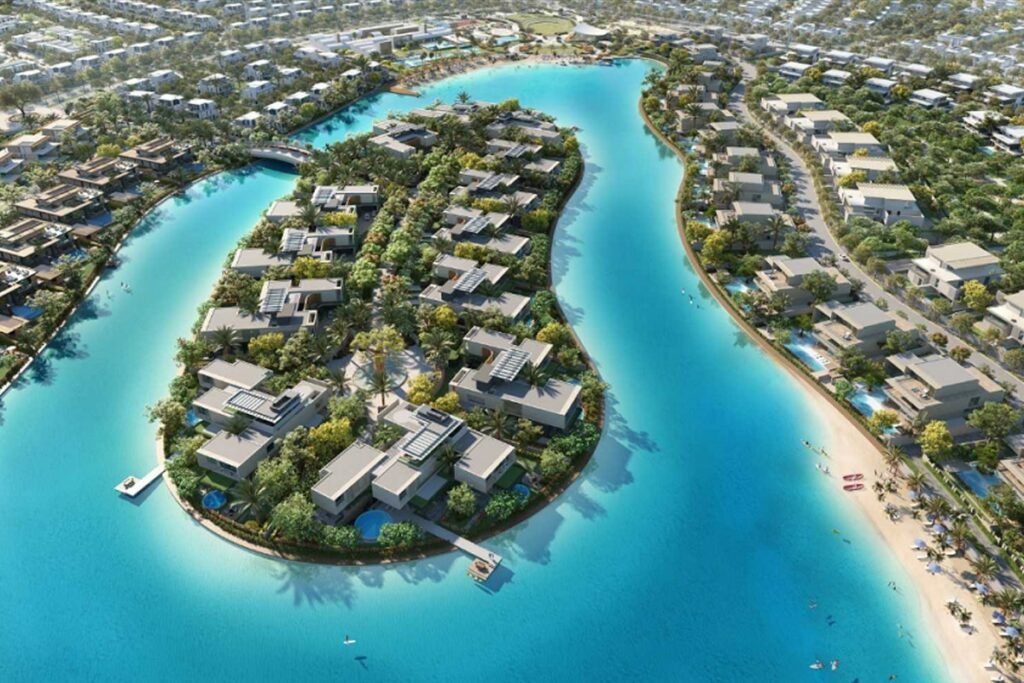 Lanai, also known as the Pineapple Island, is famous for being the most expensive Hawaiian island.
Positioned in the central part of the Hawaiian archipelago, Lanai offers a unique blend of luxury, privacy, and natural beauty that attracts wealthy travelers from around the world.
Larry Ellison Purchased the Island
In 2012, Lanai gained widespread attention when billionaire entrepreneur Larry Ellison, who co-founded Oracle Corporation, purchased the island.
Ellison had a grand plan for Lanai, aiming to transform it into a top-tier destination that combines sustainable development with first-rate amenities and services.
Since the acquisition, Lanai has seen substantial renovations and improvements, solidifying its status as one of Hawaii's most exclusive islands.
Luxury Resorts and Amenities
Lanai features a select group of ultra-luxury resorts, providing unmatched comfort and opulence.
One notable example is the Five-star Four Seasons Resort Lanai, known for its exceptional service, stunning ocean views, and world-class golf facilities.
Guests can enjoy spa treatments, fine dining, and a variety of outdoor activities, from snorkeling to hiking and horseback riding.
Additionally, Lanai offers a wide range of amenities tailored to the tastes of its affluent visitors.
From exclusive boutiques for shopping to upscale dining options, the island ensures that guests have access to the finest products and services. Whether you're interested in high-end fashion, exquisite jewelry, or gourmet cuisine, Lanai has it all.
Peaceful Environment
What truly sets Lanai apart from other Hawaiian islands is its sense of seclusion. With a population of just around 3,000 residents, Lanai offers a unique feeling of privacy and tranquility that's hard to find elsewhere.
Visitors can escape the crowds and savor the island's unspoiled beaches, lush forests, and breathtaking landscapes in relative solitude.
Whether you're looking for a romantic escape, a peaceful retreat, or a luxurious vacation, Lanai promises an extraordinary experience well worth the investment.
From the moment you step foot on this exclusive island, you'll be captivated by its beauty, charm, and the exceptional level of luxury it offers.
Other Expensive Hawaiian Islands
Lets learn about other expensive islands in Hawaii.
Maui
Maui, often called the "Valley Isle," is famous for its stunning beaches, lush landscapes, and high-end resorts. It offers a range of upscale places to stay, fine dining options, and world-class golf courses.
This island is a favorite spot for celebrities and well-off travelers looking for a luxurious getaway. With its upscale resorts and exclusive neighborhoods, Maui is considered one of the more expensive Hawaiian islands.
Kauai
Kauai, known as the "Garden Isle," is renowned for its breathtaking natural beauty. It features stunning waterfalls, rugged cliffs, and pristine beaches.
Kauai offers a more relaxed and secluded atmosphere compared to other Hawaiian islands, making it appealing to those who seek privacy and exclusivity.
With its upscale resorts, private vacation rentals, and high-end real estate options, Kauai is a sought-after destination for rich travelers.
Big Island
The Big Island of Hawaii, officially named Hawaii Island, is the largest and youngest island in the Hawaiian archipelago. It boasts diverse landscapes, including active volcanoes, lush rainforests, and beaches with black sand.
While the Big Island is known for its natural wonders, it also offers luxury accommodations, upscale dining experiences, and renowned golf courses.
The island's unique features and exclusivity make it an attractive choice for those looking for a high-end Hawaiian escape.
Factors Contributing to High End Real Estate Prices
In the world of luxury real estate, there are various reasons why homes on the most expensive Hawaiian islands come with high price tags. These reasons include:
Privacy and Exclusivity
One big reason why luxury homes are costly is that they offer a high level of privacy and exclusivity. Wealthy individuals and celebrities often want to be in places where they can get away from public attention.
When an island provides more privacy and exclusivity, it makes luxury properties more in demand, which, in turn, raises the prices.
Amenities and Services
Luxury home buyers are willing to pay more for access to excellent amenities and services. These could include private beaches, golf courses, marinas, spas, and concierge services.
Having these exclusive amenities available can make a property more valuable. Additionally, if there are high-end restaurants, luxury shopping, and entertainment options nearby, it makes an area even more attractive.
Natural Beauty
The natural beauty of an island is a big selling point for luxury home buyers. Pristine white sand beaches, clear blue waters, lush tropical landscapes, and amazing ocean views all make a property more appealing.
Islands with unique natural features like volcanic formations or rare wildlife habitats can also justify higher prices.
Prestige
Prestige is a major factor driving luxury home prices. Owning a property on the most expensive Hawaiian island is a sign of status and success.
The exclusivity connected with these properties attracts wealthy buyers who are ready to pay extra for the chance to live in a prestigious location.
According to research by Luxury Portfolio International, the top three factors that drive luxury home prices in Hawaii are privacy, exclusivity, and natural beauty.
This study also found that luxury home prices in the most exclusive areas of the island can range from $5 million to over $50 million.
Frequently Asked Questions
Which Hawaiian Island Is the Most Expensive for a Vacation?
Maui is the most expensive Hawaiian island to visit, costing over $5,000. In contrast, Oahu is the most cheapest Hawaiian island (1).
Which Hawaiian Island Offers the Best Value for a Vacation?
Oahu stands out as the most cheapest Hawaiian island due to its many hotels, activities, and attractions (2).
Is Maui or Oahu More Expensive for Travelers?
When it comes to lodging costs, Oahu is the most affordable among Hawaiian islands, making it a more wallet-friendly choice compared to Maui (3).
Which Hawaiian Island Is Known for Luxury and High Costs?
Lanai, also known as the Pineapple Island, is famous for being the most expensive Hawaiian island. It offers luxury, privacy, and natural beauty, attracting affluent travelers (4).
What Is the Most Preferred Hawaiian Island to Visit?
Many people love Maui, which is often considered the best Hawaiian island for its diverse attractions and experiences (5).
Which Hawaiian Island Is Ideal for First-Time Visitors?
If it's your first time in Hawaii, the Big Island of Hawaii offers a wide range of experiences and is a great choice (6).
Which Hawaiian Island Is the Most Beautiful?
Kauai is often chosen as the most beautiful Hawaiian island, offering various landscapes, from rocky coastlines to lush jungles (7).
What Are the most expensive Times to Travel to Hawaii?
The cheapest time to fly to Hawaii is usually in February and March, while December and January are the most expensive due to the holiday season (8).
Which Hawaiian Island Boasts the Best Beaches?
Oahu is famous for its beautiful beaches, including the world-famous Waikiki Beach (9).
What Is the Average Cost of a Meal in Hawaii?
On average, a meal in Hawaii costs around $15 for breakfast, $25 for lunch, and $45 for dinner per person (10).
Should I Visit Oahu or Maui First?
If you want a relaxing resort experience, go to Maui. But if you're seeking adventure and a true Hawaiian experience, choose Oahu (11).
Is Maui or Oahu More Enjoyable for Travelers?
Oahu is great for typical tourist experiences, while Maui offers outdoor adventures like snorkeling and hiking.
Is a Vacation in Hawaii Expensive?
Hawaii can be pricey, but you can save by traveling before or after the peak summer season.
What Is the Most Affordable Month to Travel to Hawaii (12)?
For the best deals on flights and hotels in Hawaii, consider traveling during the fall, especially from September to November.
Which Hawaiian Island Is the Most Welcoming to Tourists?
Maui is known for welcoming all types of tourists, not just the wealthy.
Which Hawaiian Island Is the Least Crowded and Touristy?
Molokai is the least touristy Hawaiian island, offering a quiet and slow-paced vacation.
What Is the Preferred Side of the Island to Stay on in Hawaii (13)?
The Kohala Coast is the top area to stay, known for its luxurious resorts, ideal weather, and beautiful beaches.
How Many Days Are Recommended for a Hawaii Vacation (14)?
To fully enjoy your Hawaiian vacation, it's best to stay for at least 10 days to adjust to the time difference.
Which Month Is the Most Crowded in Hawaii?
December, January, and February are the busiest months in Hawaii, with high costs for flights and accommodations.
What Is the Hottest Month to Visit Hawaii (15)?
Surprisingly, Hawaii's warmest months are August and September, not June and July. The coolest months are February and March.
Which Hawaiian Island Is the Least Popular Among Tourists?
Molokai, a more local experience, receives fewer tourists and has a less touristy vibe.
Is Maui or Oahu More Scenic?
Maui is often seen as more picturesque, with beautiful beaches, great whale watching, and a slower, less crowded atmosphere compared to Oahu.
How Many Days Are Recommended for Each Hawaiian Island?
To fully explore Hawaii's diversity, plan to spend at least five days on each island (16).
Recommendation
Anakeesta's Treetop Skywalk: Tree Walk in Gatlinburg, Tennessee
Driving in Paradise: Summer Safety Tips for Beach Towns
Pros And Cons of Living in Texas
Best Travel Backpack For Women
A Tale of two Cities: Exploring Switzerland and Paris
The Magic of Montreal: 10 of The Best Things to See and Do
Mysterious Haunted Places in California
The World's Best Black Sand Beaches
Conclusion
The stunning Hawaiian Islands offer a luxurious living experience for those who can afford it. While all the islands have areas of extreme wealth, Lanai takes the top spot as most expensive Hawaiian island, thanks to its ultra-exclusive amenities and secluded atmosphere. It's the ultimate choice for billionaires and luxury developers looking to own a piece of paradise in Hawaii.
Refrences:
https://thehawaiivacationguide.com/what-is-the-cheapest-hawaiian-island-to-visit/
https://www.tripster.com/travelguide/least-expensive-hawaiian-island-visit/
https://www.nerdwallet.com/article/travel/maui-vs-honolulu
https://www.hawaiistar.com/most-expensive-island-in-hawaii/
https://www.hawaii-guide.com/best-hawaii-island-to-visit
https://www.nerdwallet.com/article/travel/best-island-to-visit-in-hawaii-for-first-time
https://kauaiseatours.com/which-hawaiian-island-is-the-prettiest/
https://www.budgetdirect.com.au/interactives/best-time-to-visit/hawaii/
https://tieronetravel.com/which-hawaii-island-has-the-best-beaches/
https://www.hawaii-guide.com/hawaii-budget-calculator
https://www.lonelyplanet.com/articles/maui-vs-oahu
https://www.investopedia.com/articles/personal-finance/031315/when-it-cheaper-fly-hawaii.asp
https://www.paradiseinhawaii.com/sides-of-the-big-island/
https://www.skylinehawaii.com/blog/how-long-should-your-hawaiian-vacation-be
https://www.weather.gov/hfo/climate_summary
https://travel.usnews.com/gallery/10-tips-for-choosing-the-right-hawaiian-island