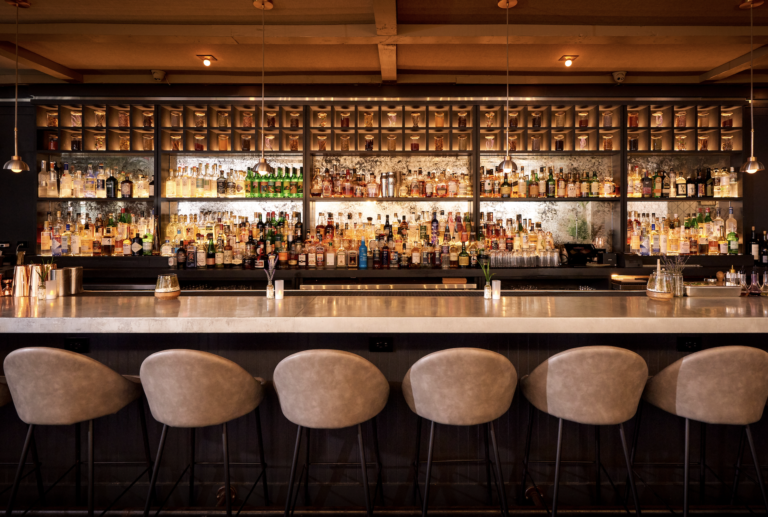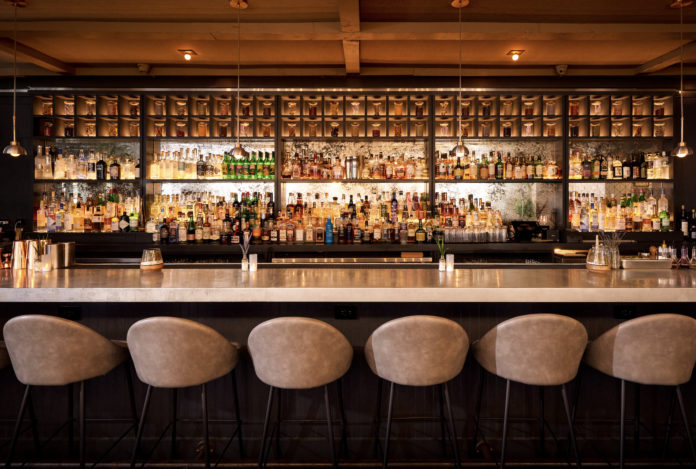 In Downtown Melbourne, FL, you'll find a bevy of shopping and dining opportunities. Why not take it up another level with the top bars in Downtown Melbourne? From cozy pub atmospheres to bustling watering holes – whichever your preference might be, there is something for everyone in this vibrant town. So why wait any longer? Pop open those doors today; time to get sipping.
Best Bars Near me in Downtown Melbourne
Looking for a night out in Downtown Melbourne, FL? Check out some of the city's most popular bars – from Crush XI to Whiskey Business and Matt's Casbah. Or stop by Mainstreet Pub and Hell' n Blazes Brewing Company for an unforgettable experience.
Keep up with the latest and greatest specials at your local Melbourne bars.
Are you a fan of Downtown Melbourne nightlife? Let us know which bars should be on our list of the city's hottest spots.
RELATED: 7 Best Waterfront Restaurants in St. Augustine, FL
1. Hell 'n Blazes Brewing Co.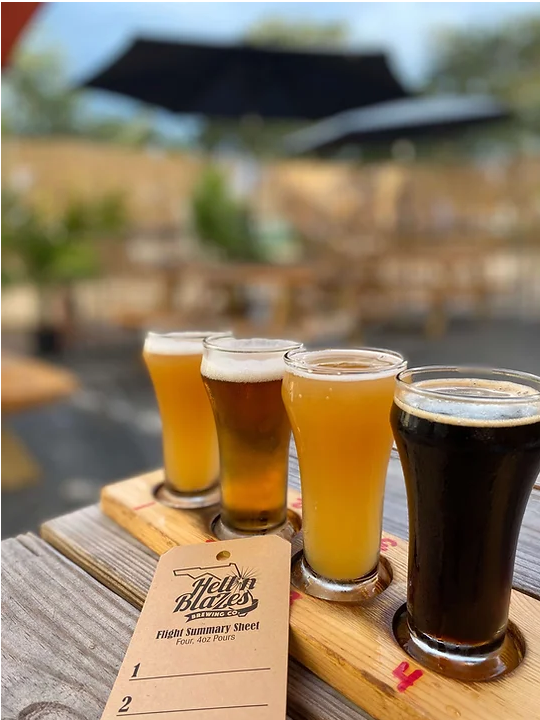 Location: 1002 E New Haven Ave Melbourne, FL 32901
Phone Number: (321) 821-4052
Fb Description: The community of craft beer lovers can savor the best in brewing excellence, accompanied by delicious gastro-pub fare. Enjoy a unique and rewarding experience with us.
ALSO CHECK: Restaurants Which are Open on New Year's Day and Christmas
2. Chumley's Depot
Location: 1929 Depot Dr, Melbourne, FL 32901
Phone Number: (321) 208-5766
Fb Description: Chumley's Depot creates a unique atmosphere combining delicious fare, refreshing beverages, and friendly faces. Join us for the experience.
RELATED: STORES THAT ARE OPEN ON NEW YEAR'S DAY
3. Pub Americana Melbourne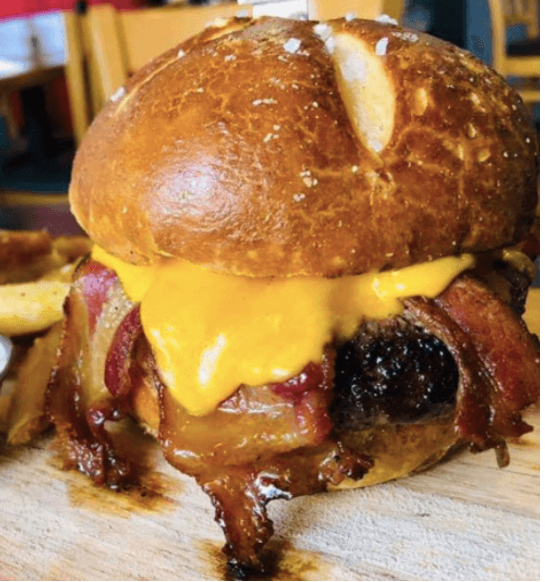 Location: 924 New Heaven Melbourne, FL 32901
Phone Number: (321) 802-6500
https://www.facebook.com/Pub-Americana-Melbourne-104663917801341
4. Off the Traxx Sports Bar & Grille
Location: 918 E New Haven Ave Melbourne, FL 32901
Phone Number: (321) 327-2919
Fb Description: Our restaurant in downtown Melbourne is the perfect spot to break up a day of exploring this historical city. Choose from classic American dishes like juicy burgers, delicious wings, and pizzas, or try one of our dinner entrees. Experience it all with convenience steps away from the railroad tracks.
Whether you want to catch up with friends over drinks at our 40ft bar, enjoy some of Florida's finest steak and seafood dishes, or listen to locally-renowned musicians while sipping on nightly specials – Off the Traxx is a Brevard hot spot. Join us for an unforgettable night out. See what we have in store by checking our Calendar today.
It is one of the biggest bar in Brevard, the bar hold up to 60 people at a time.
Upon entering, you'll be welcomed by a world of fun and entertainment. To your right lie the pool tables. Head towards the left to find our state-of-the-art pizza kitchen ready for a delicious indulgence.
As you take in this wonderful atmosphere, look at both walls peppered with inviting booths – several half-moon-shaped seating areas providing excellent viewing points for all that's going on at the dance floor or stage area.
Get the best of both worlds: take in all the energy from dancing on a crowded floor while reserving some time to kick back at one of our small tables or retreat outdoors and knock back cold drinks with friends at The Caboose bar.
ALSO READ: THIS DETOX DRINK WITH HELP LOSE WEIGHT DRAMATICALLY.
5. Ember & Oak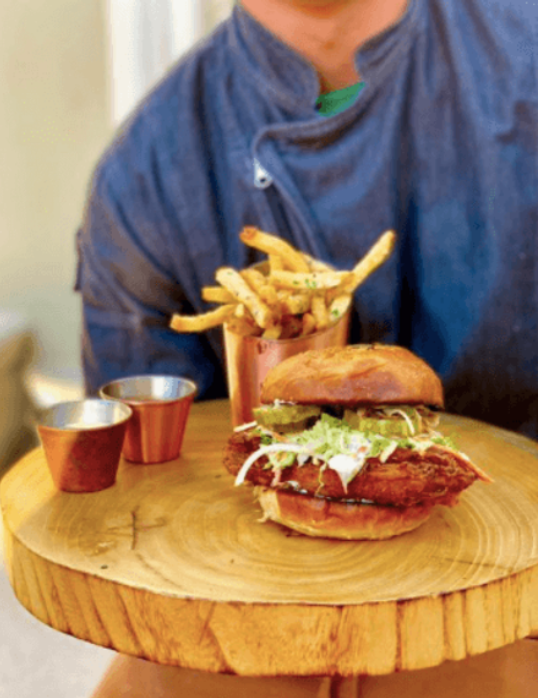 Location: 712 E New Haven Ave, Melbourne, FL 32901
Phone Number: (321) 722-6285
Fb description: Embark on an unforgettable culinary journey with Ember & Oak. Revel in our innovative tapas-style sharing experience, featuring modern wood-fired steaks and a stunning selection of small plates. Enjoy the unique gastronomic adventure that awaits you at Not Your Father's Steakhouse.
ALSO READ: Best Mexican Food Near Me: Brevard County & The Space Coast
6. Whiskey Business
Location: 820 E. New Haven Ave., Suite 102 Melbourne, FL 32901
Fb Description: Whiskey Business offers a one-of-a-kind craft cocktail experience on Florida's Space Coast. With the perfect combination of speakeasy ambiance and drinking emporium extravagance, guests in Downtown Melbourne can indulge in an unforgettable evening. And don't forget about the snacks – for added flavor to your night out.
7. Crush XI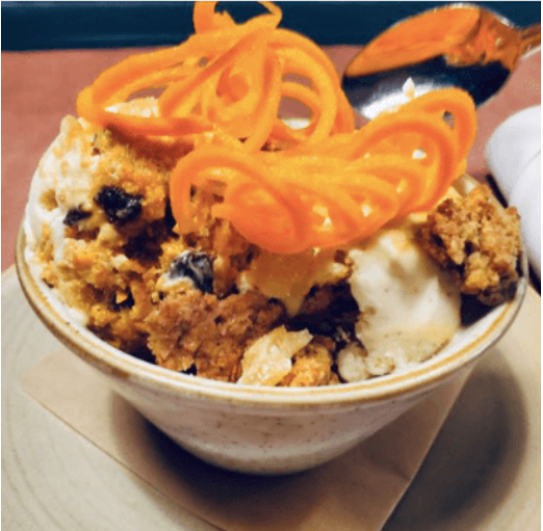 Location: 923 E New Haven Ave, Melbourne, FL 32901
Phone Number: (321) 312-6067
Fb: At Crush Eleven, discover a vibrant atmosphere where you can soak up good vibes and savor an eclectic menu of rustic-urban eats.
To complete your experience, sip on thoughtfully selected craft beers, specialty wines, and signature cocktails that are certain to please. Perfect for gatherings with friends and family — share plates like never before in this casually hip environment.
ALSO CHECK: ALL THE PLACES THAT ARE OPEN ON CHRISTMAS AND NEW YEAR'S DAY.
8. Mainstreet Pub
Location: 705 E New Haven Ave, Melbourne, FL 32901
Phone Number: (321) 723-7811
Fb Description: Our full-service restaurant and bar offer an unforgettable experience with free customer parking in our private lot. Enjoy live music and entertainment daily, plus onsite catering for your special occasions. Our three bars provide craft cocktails with fresh ingredients – no mixers necessary.
9. Executive Cigar Shop and Lounge
Location: 843 E New Haven Ave Parking is available in the rear of the building Melbourne, FL 32901
Phone Number: (321) 733-4554
Fb Description: Enjoy an unforgettable experience in Downtown Melbourne. The Space Coast's premier cigar shop offers a full-service bar and inviting lounge – the perfect destination to relax in style.
Executive Cigar Shop & Lounge is the premier destination for those looking to enjoy an elevated smoking experience. Offering a wide selection of only the finest premium hand-rolled cigars and top-of-the-line accessories.
Our offering of superior cigar-related items is extensive; you'll find everything from lighters and cutters to premium humidors hosting 400 full boxes. Explore our inventory today for the perfect accompaniment to your aficionado experience.
10. Foo Bar
Location: 816 E New Haven Ave Melbourne, FL 32901
Phone Number: (321) 728-7179
ALSO READ: DELICIOUS ENERGY DRINK THAT HELPS BOOST ENERGY
11. Jasmine Hookah Cafe & Lounge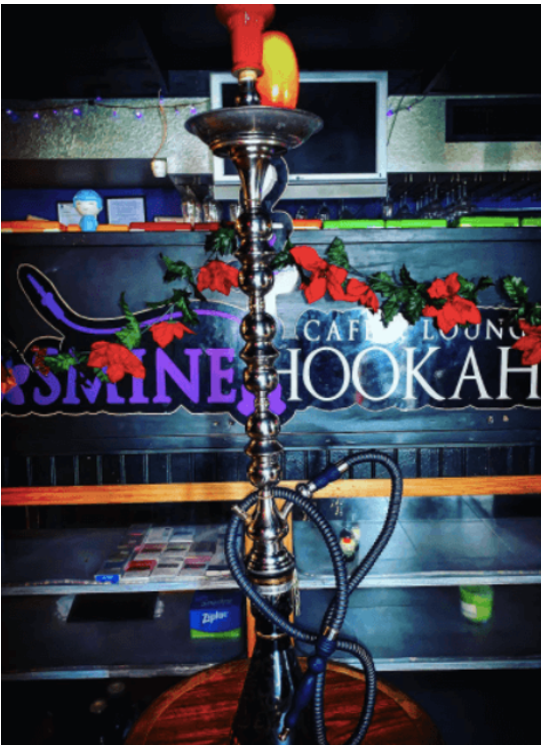 Location: 701 E. New Haven Ave Melbourne, FL 32901
Phone Number: (321) 987-1051
Fb Description: Get ready to experience the ultimate relaxation at Jasmine Hookah Cafe & Lounge. Opening this September in Melbourne, FL., you can enjoy our signature hookahs, delicious drinks, cocktails, tasty food offerings & live entertainment. Take a journey with us down memory lane as we deliver nothing but excellence for your pleasure.
12. Hurricane Creek Saloon
Location: 829 E New Haven Ave, Melbourne, FL 32901
Phone Number: (321) 802-3205
Fb Description: Enjoy the luxurious country venue with family, friends, or yourself. Enjoy a decadent lunch and watch your favorite sport on our large screens. Or swing in for an evening of late-night libations – we look forward to serving you soon.
13. Matt's Casbah

Location: 801 E New Haven Ave, Melbourne, FL 32901
Phone Number: (321) 574-1099
Fb Description: Discover downtown Melbourne's premier gathering spot for exquisite fine dining and entertainment. Our international menu, outdoor patio seating, and live music make the perfect atmosphere to eat with friends or celebrate a special night out.
14. Iron Oak Post
Location: 2023 Melbourne Ct Melbourne, FL 32901
Phone Number: (321) 327-8479
Fb description: Step into a whimsical world where your pizza dreams come true. At our post-office-themed tavern and kitchen in downtown Melbourne, we offer 77 carefully selected craft beers, ciders, and handmade cocktails on tap alongside an expansive full liquor bar with wines to choose from.
Enjoy live music while you dine or even book the space for private events – it's guaranteed to be a night of delicious memories.
15. Crafty Crane Bar
Location: 2101 Henley Court, Melbourne Fl 32901 Melbourne, FL 32901
Phone Number: (321) 802-3805
Fb description: Experience the captivating charm of amazing bar at downtown Melbourne, Florida, at The Crane Creek – your perfect destination for sipping gourmet wines and craft beers alongside delicious artisanal cheeses and charcuterie boards. Let yourself be carried away by tranquil waterfront views from our deck while you enjoy a night out with friends.
16. Lou's Filling Station
411 E New Haven Ave Melbourne, FL 32901
Phone Number: (321) 952-5584
17. Coastal Bites
Location: 903 E New Haven Ave Melbourne, FL 32901
Phone Number: (321) 345-5369
Fb description: Ready to experience a culinary revolution? Visit us for Latin flavors, unlike anything you've ever tasted before. Our Ceviche Bar and Tapas blend locally sourced ingredients with international tastes. And don't miss our Sunday Brunch – just the right way to cap off your weekend in style.
Downtown Melbourne Bars
Check out these waterfront bars just a short distance from Downtown Melbourne. Enjoy stunning views while taking advantage of amazing happy hour specials.
18. Chart House
Location: 2250 Front St Melbourne, FL 32901
Phone Number: (321) 729-6558
19. Ichabod's Dockside Bar & Grille
Location: 2210 Front St Melbourne, FL 32901
Phone Number: (321) 952-9532
HAPPY HOUR: 11 am-7pm Daily
Facebook Description: Discover our mouth-watering lunch and dinner specials, created with the freshest ingredients to tantalize your taste buds.
Conclusion
These above listed are the best Bars Near Downtown Melbourne. Let us know your experiences about these Downtown Melbourne bars in the comments.
ALSO CHECK: BEST PLACES TO EAT OUT