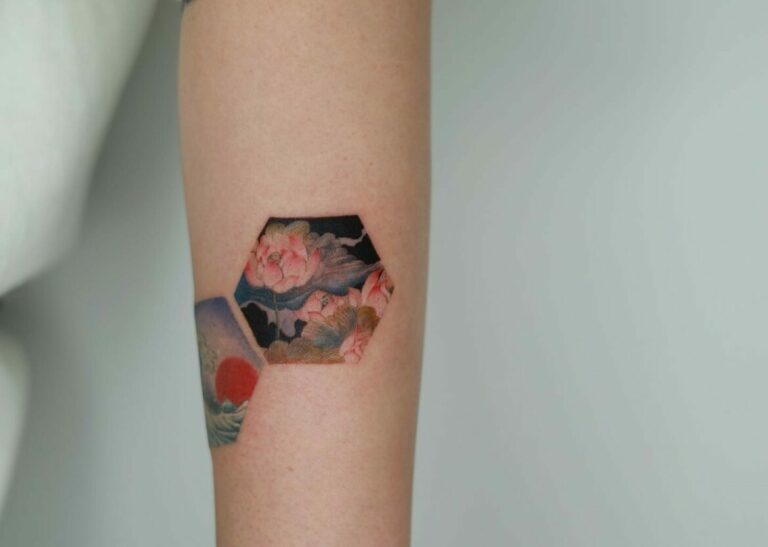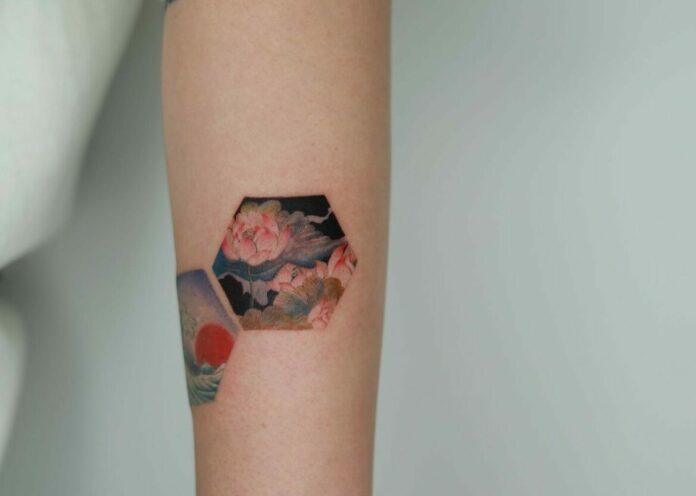 Today, we're diving into the cool topic of tattoo sizes. Imagine tattoos as stories on your skin, showing off who you are. They've been around forever and have changed a lot.
Some people like big tattoos that cover their arms, while others prefer small ones with hidden meanings. The size of a tattoo can make it even more awesome.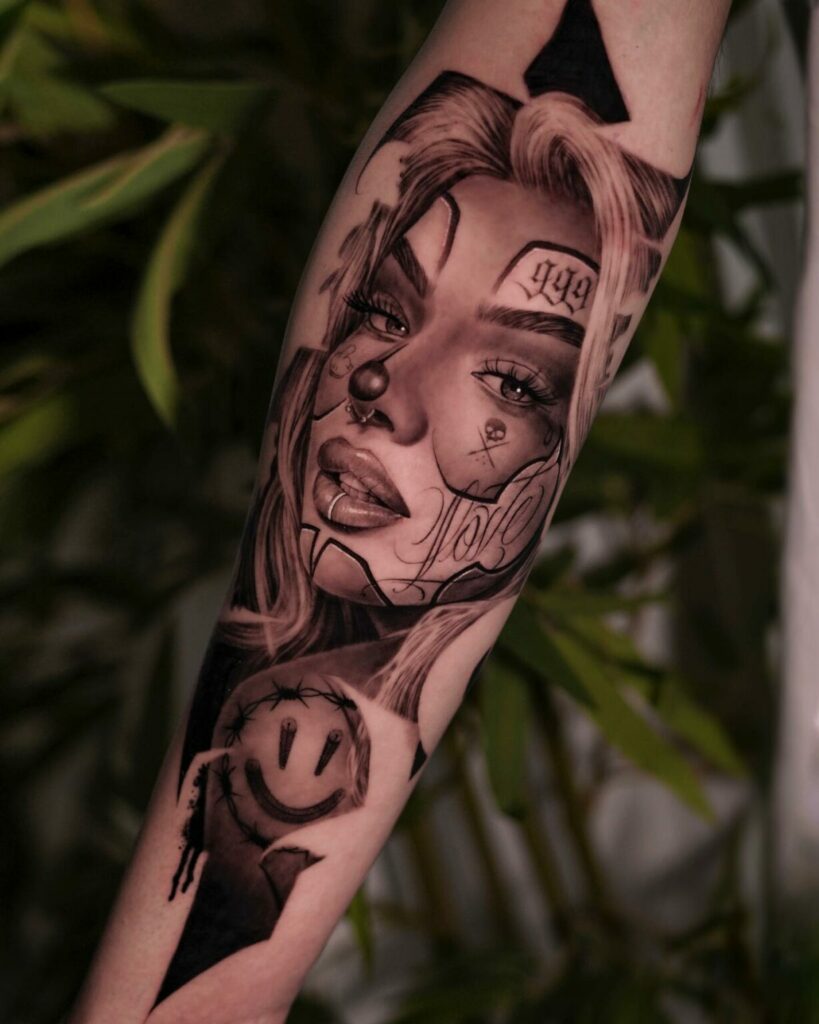 In this article, we'll check out different tattoo sizes. Each size has its own story, and we'll see how different cultures and art styles influence the sizes people pick. By the end, you'll know more about tattoo sizes and be able to chat about them like a pro.
Whether it's a small design with a big meaning or a huge masterpiece, tattoos come in all sizes. Let's see how size can change a tattoo's meaning and learn about the different sizes people go for. Stick with me; you'll be a tattoo sizes expert in no time.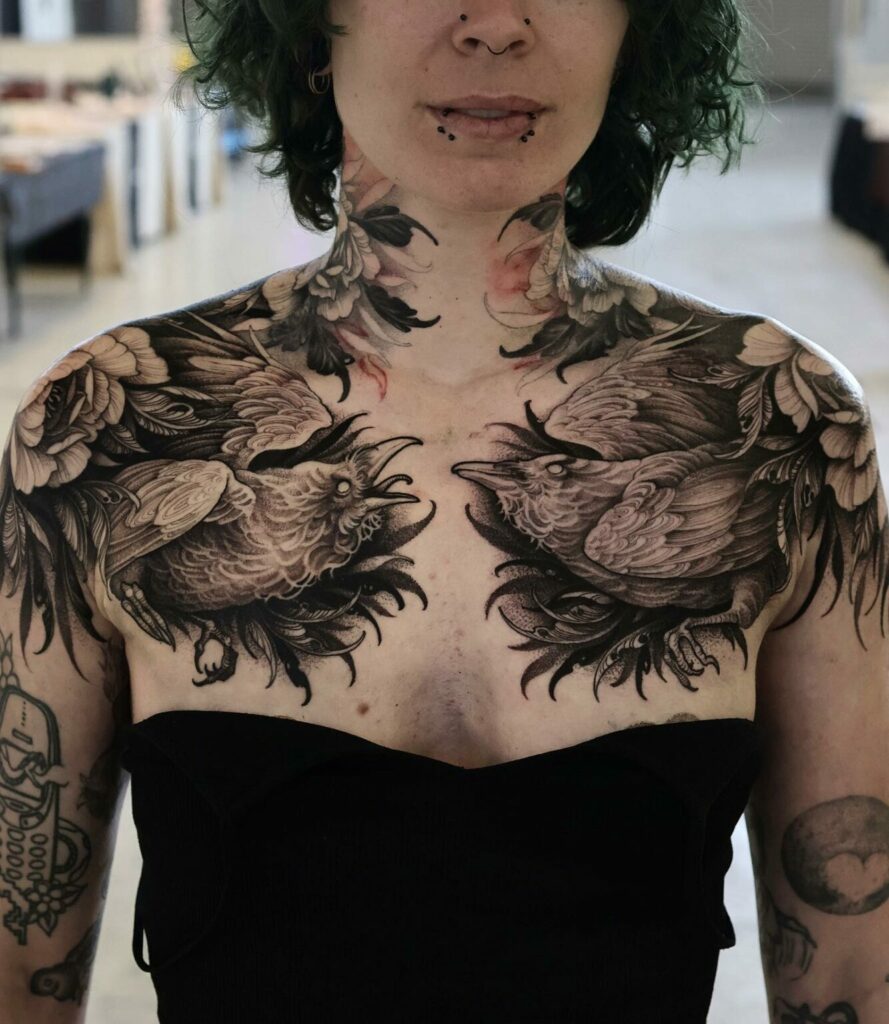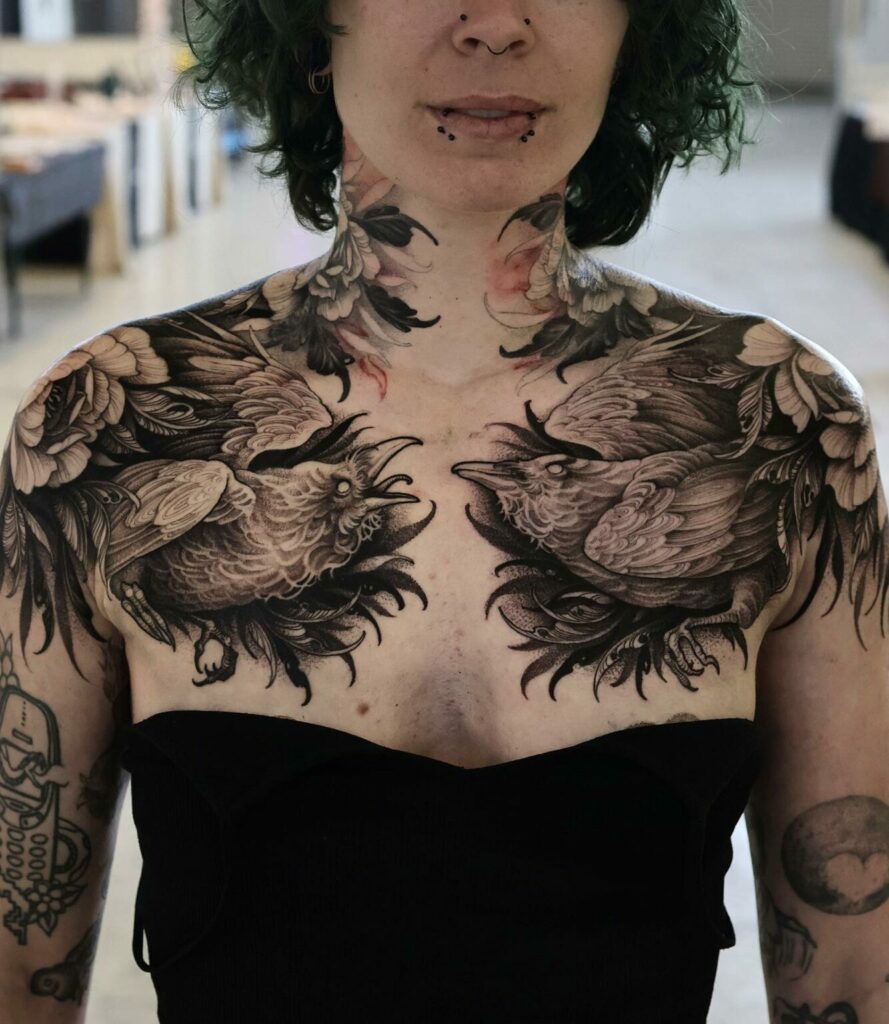 Unveiling the Art of Tattoo Sizes: Your Ultimate Guide
In my experience as a professional tattoo artist, I've witnessed both successes and challenges within the tattoo industry.
I've observed individuals dedicating significant time, even months, to selecting the perfect design, only to realize a crucial oversight later – the size Indeed, the size of a tattoo can be a game-changer.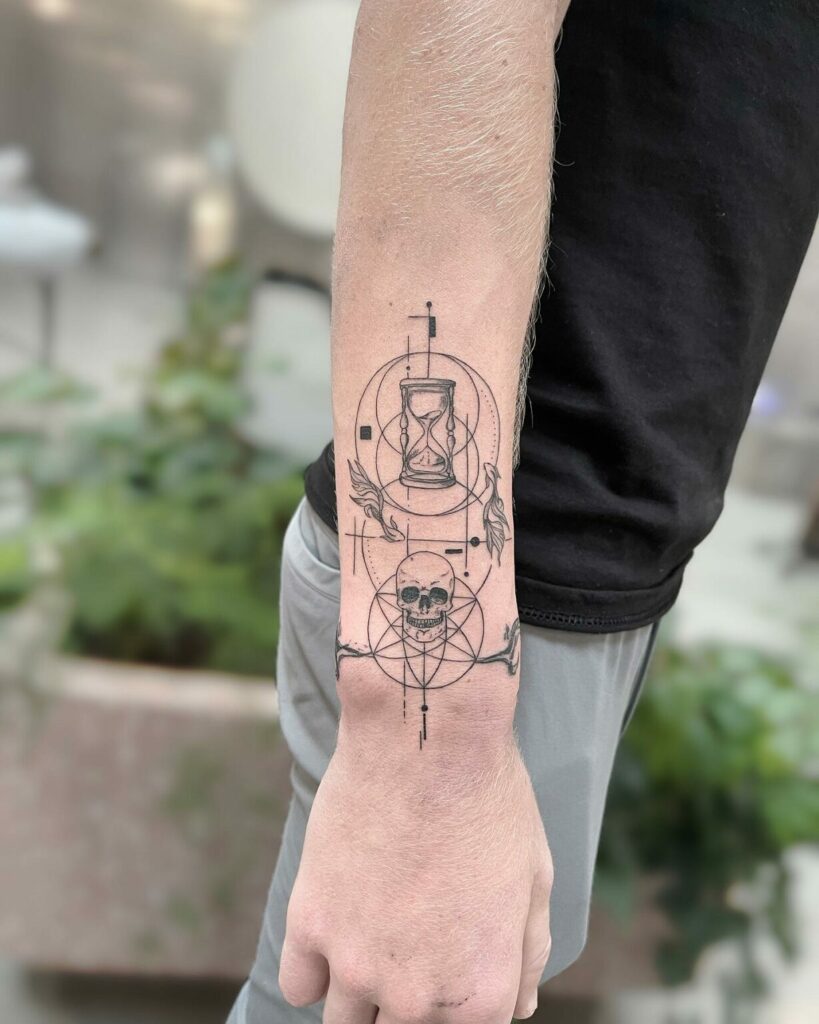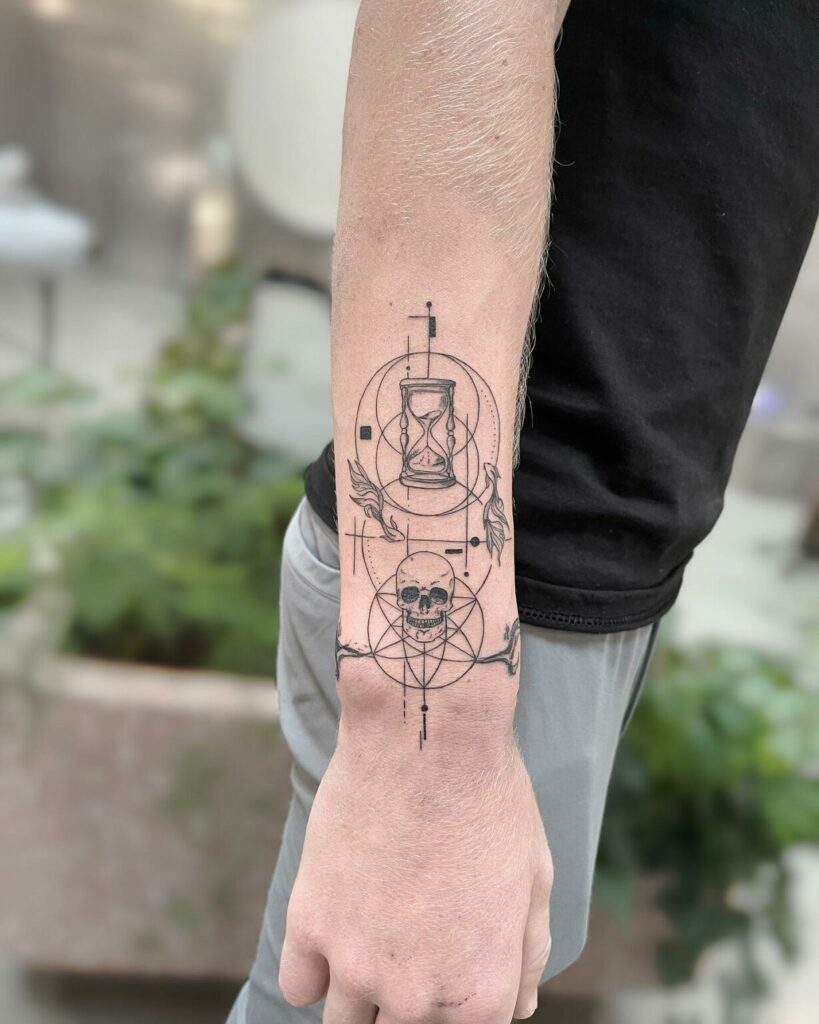 Believe me, and I once had a client who insisted on a large dragon tattoo for their wrist, requiring on-the-spot design adjustments. Opting for laser tattoo removal is expensive and unpleasant, reinforcing the importance of getting things right the first time.
So, let's explore the realm of tattoo sizes together – it promises to be an enlightening adventure.
Why Size Matters: The Lowdown
Choosing the right tattoo sizes is important because it affects many things. Like, how much it costs, how long it takes to get done, where you can put it on your body, and how detailed it can be.
Let's imagine it like a bunch of falling dominoes. If your tattoo is big, it needs more ink, making it more expensive. Also, if your design is huge, it might take longer to get it done.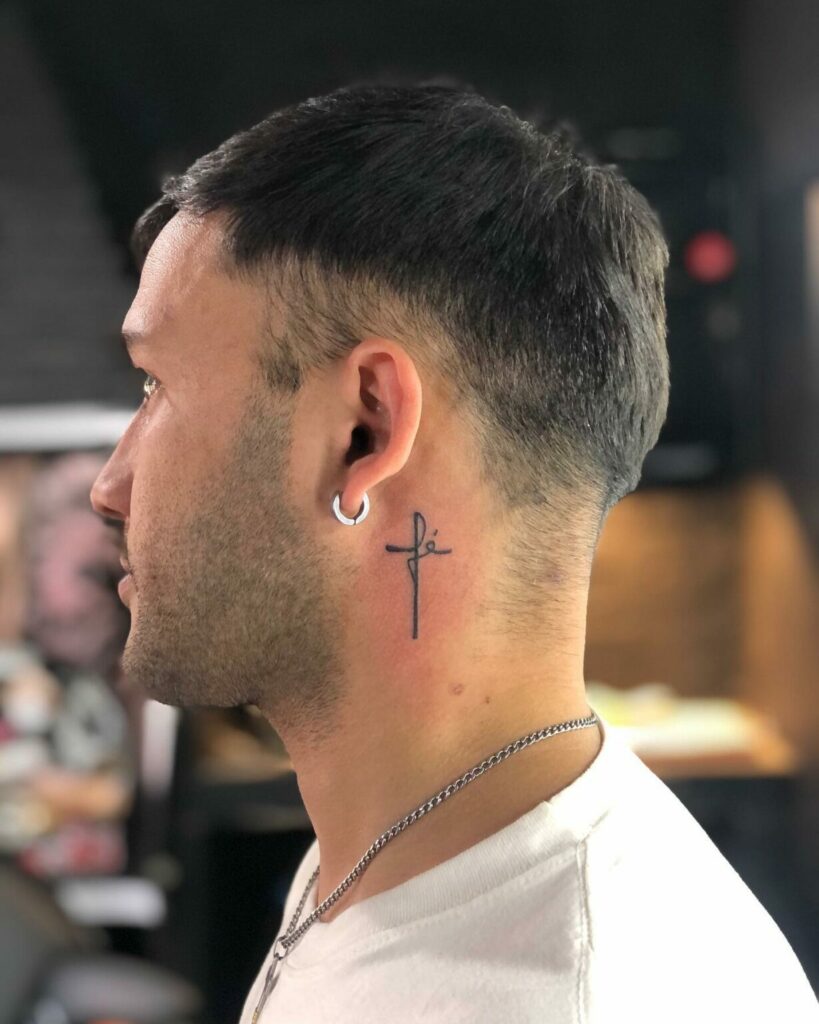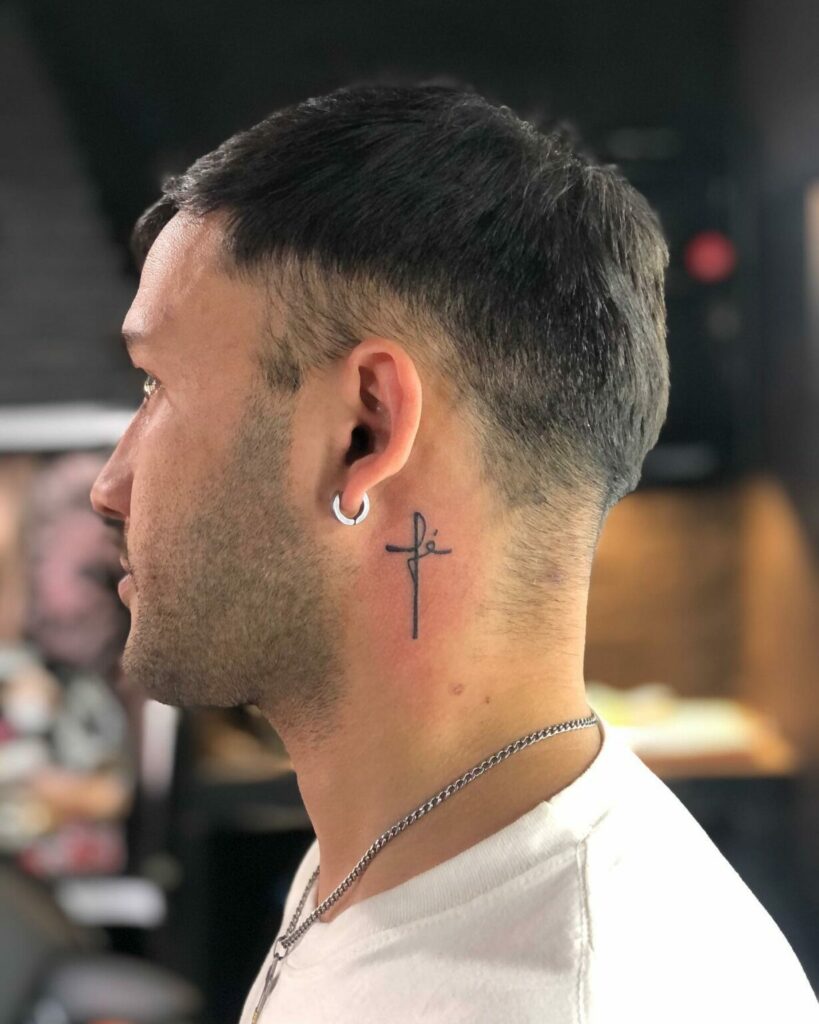 For example, I once worked on a tattoo that took a crazy 15 hours to finish because it covered the whole back of a person and looked like a phoenix.
And guess what? The place where you want your tattoo matters too. Some spots on your body might be too small for a big design.
Also, some designs look really awesome when they're big, while others lose their coolness if they're made too big. I've seen tattoos that didn't look good because they were too big for the chosen spot.
So, picking the right size is like solving a puzzle to ensure everything fits and looks awesome.
TATTOO SIZE CHART
Just like building anything great, having a solid foundation matters. That's exactly what this size chart provides – a starting point for your tattoo journey.
It's based on my experience and insights from fellow artists, serving as a rough guide. Remember, these are estimates. A simple fine-line heart tattoo will be quicker and cheaper than a detailed shaded dice tattoo of the same size.
Tattoo artists use inches to determine the size of your desired body art. Depending on your choice, the tattoo area can be square, rectangular, or another shape.
When discussing the price and other details, some artists calculate the total area to cover.
Keep in mind that bigger tattoos might need multiple sessions, with each session lasting about two hours. If you're up for it, sessions can extend up to five hours.
Take a look at our tattoo size and time chart. It's a general idea for different tattoo sizes. Remember, a strong foundation leads to a successful tattoo journey.
| Tattoo Size | Number of Sessions | Approx. Cost | Good Placements |
| --- | --- | --- | --- |
| <1 inch | <1 | $50 | Ear, wrist, toe, finger |
| 1-2 inches | 1 | $100 | Wrist, ankle, clavicle |
| 2-3 inches | 1-2 | $150 | Wrist, ankle, upper arm, calf |
| 3-4 inches | 2 | $200 | Chest, neck, lower arm |
| 4-5 inches | 2-3 | $250 | Shoulder, ribs, lower back, thigh |
| 5-7 inches | 5 | $300 | Half sleeves, upper arm, upper back |
| 7-10 inches | 7 | $400+ | Sleeves, hip, thigh |
| 10-15 inches | 8-9 | $500+ | Back, side body, full leg sleeve |
| >15 inches | 10+ | $700+ | Full body |
On average, a single tattoo session usually lasts around 2 hours. However, this timeframe can vary significantly, ranging from as little as 1 hour to as long as 5 hours.
The duration depends on factors like the artist's pace and the intricacy of the design. Similarly, the cost per session is highly variable and can bring surprising price quotes.
Exploring Tattoo Sizes
Let's delve into the fascinating world of tattoo sizes and understand why choosing the right size is crucial. It's not just about how big or small a tattoo looks; it impacts various aspects of the tattooing process.
So, let's break down some common tattoo dimensions and discover what each size has to offer.
The 2×2 Tattoo Size: Small Yet Significant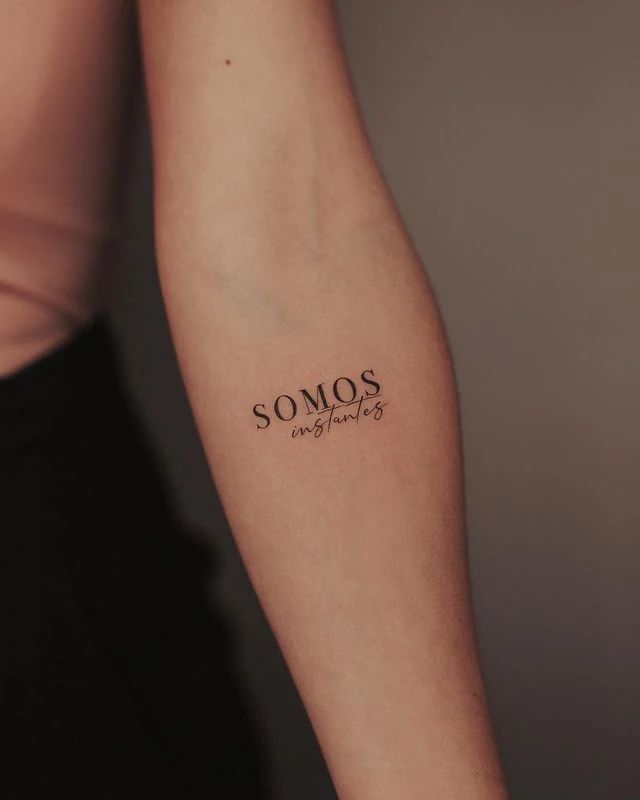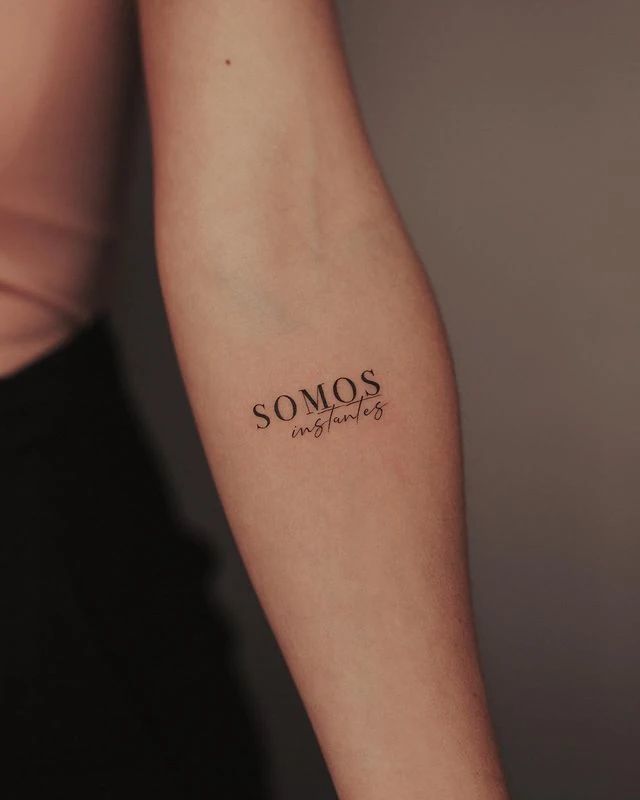 Don't be fooled by the modest 2×2 size – it might seem tiny, but it's a canvas full of potential. This site allows artists to create intricate details, vivid colours, or clean lines.
Imagine a delicate butterfly gracing your wrist – that's the magic of the 2×2 tattoo size. It's a great choice, offering enough space to convey a message or showcase a simple symbol, animal, or character.
Recommended Designs: Heart symbols, butterflies, birds, initials, and minimalist designs work well in this size. Ideal Placement: Ankles, wrists, or lower arms are popular spots, especially for those who identify as female.
The 3×3 Tattoo Size: Stepping Up the Game
Moving from 2×2 to 3×3 might seem like a small leap, but it can make a significant difference. This size comfortably fits areas like lower arms, wrists, and ankles.
You'll find stunning 3-inch tattoos on ribs and chests, adding elegance without going overboard. It's a common choice that provides more room to work with.
You can choose from various placements, such as thighs, wrists, shoulders, and upper arms. It's also suitable for chest and ribcage tattoos if that's your preference.
Recommended Designs: Animal protectors, mythological characters, floral motifs, swords, feathers, and other shapes. Ideal Placement: Thighs, wrists, shoulders, and upper arms are all suitable options.
The 4×4 Tattoo Size: Embracing Creativity
With the 4×4 size, Creativity knows no bounds. It's not just about the size; the shape also plays a significant role here. This site provides ample space for artistic expression, whether it's a 4-inch winged bat or a compact cartoon character.
This range takes us into larger tattoo sizes, and the shape will depend on your chosen design. Creatures like dragons and tigers look captivating in this size, and you can also opt for cartoon characters, mythological figures, and even human forms.
A skilled artist can enhance the tattoo's focal point by adding imagery around it.
Recommended Designs: Dragons, tigers, powerful beings, cartoon characters, mythological figures, and more. Placement: The best spot varies based on your chosen design.
The 6×6 Tattoo Size: Expanding the Canvas
Welcome to the realm of 6×6 – a size that offers room for intricate details and lets artists showcase their skills. This size is perfect for arms, hips, upper backs, and shoulders.
It provides enough space for Creativity, but remember that intricate designs come with more time and cost.
Recommended Designs: Large fonts, symbols, mythical creatures, characters, and combinations like roses and skulls. Placement: Thighs, hips, shoulders, upper backs, or even as a half or full sleeve.
Remember, each size has its unique charm, and it's all about finding what resonates with your style, message, and comfort. So, look at the tattoo size chart and let your imagination run wild.
Beyond Size: Factors Affecting Tattoo Costs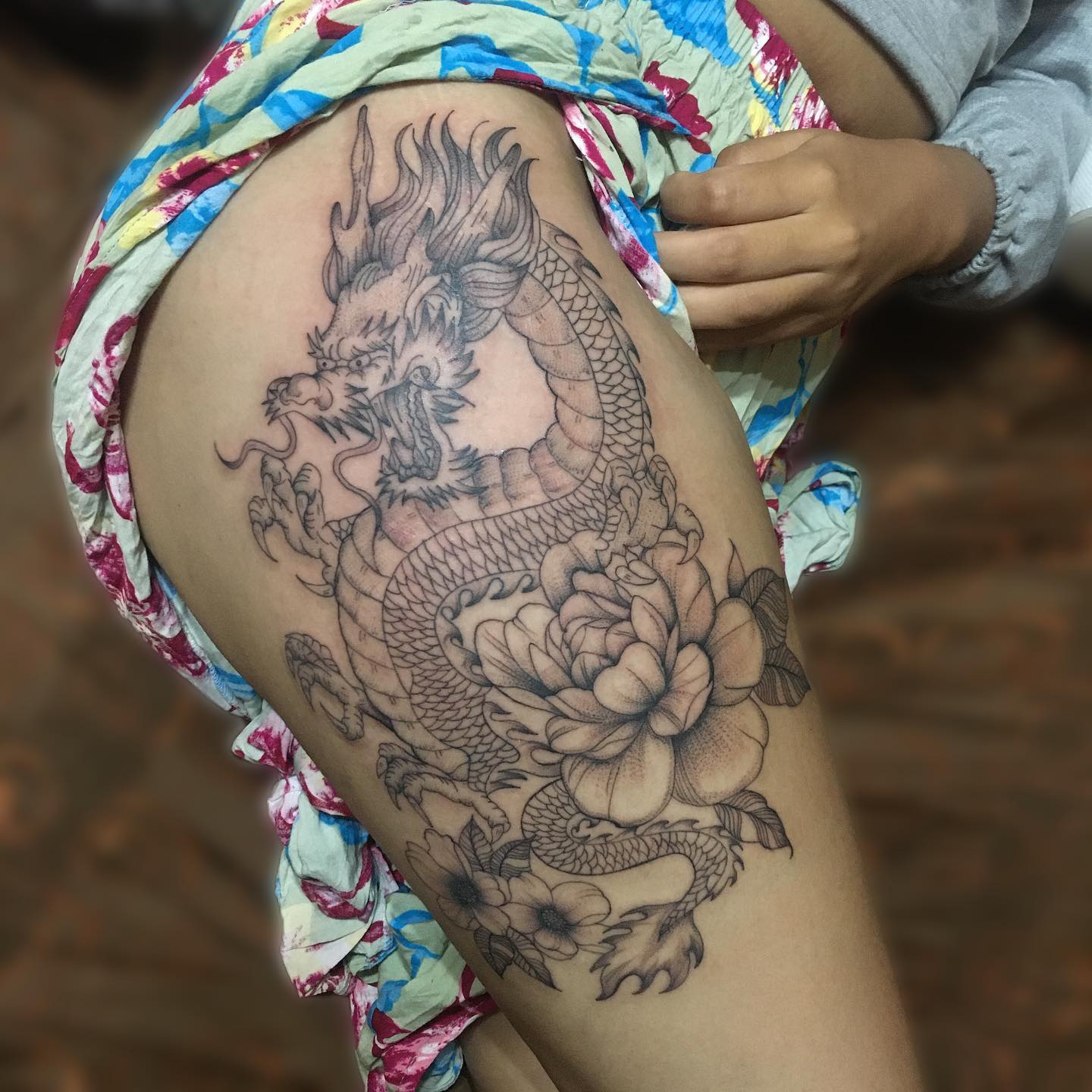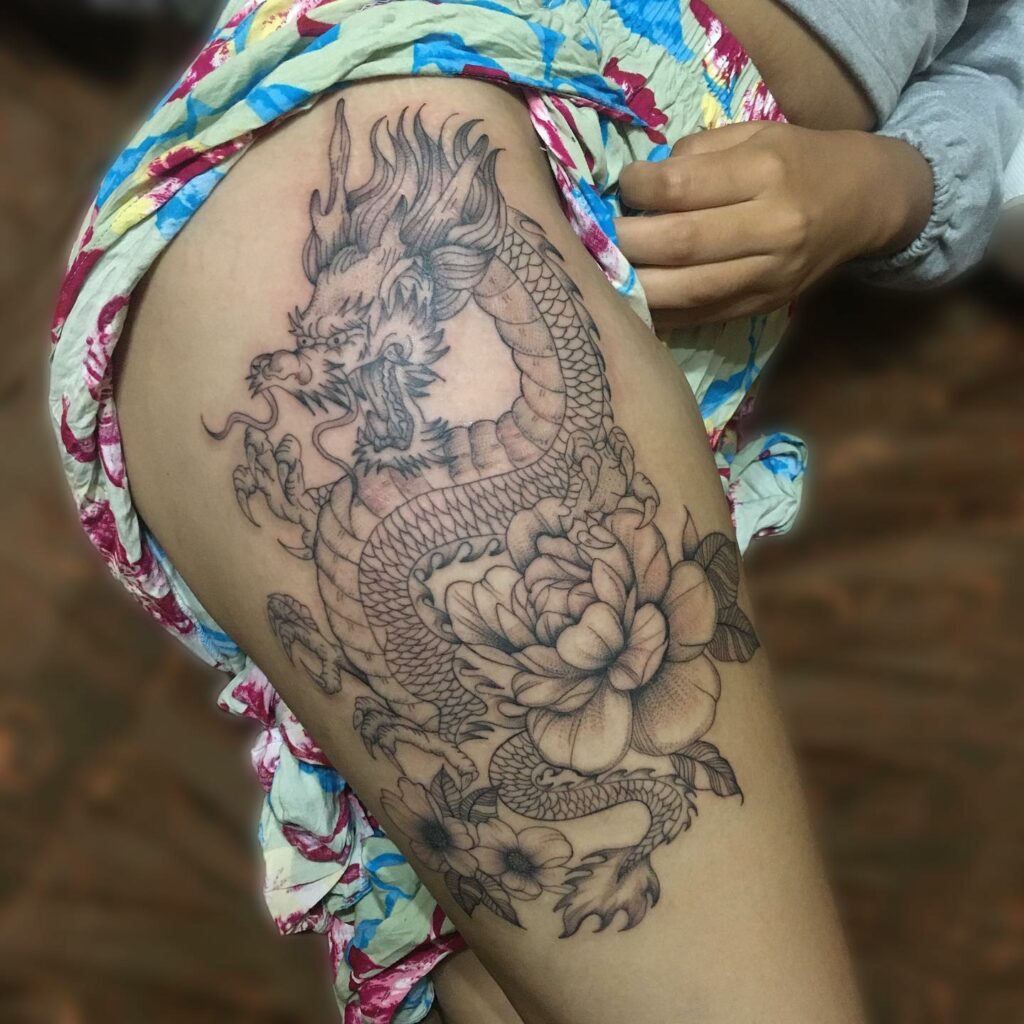 Have you ever wondered why a 5-inch tattoo might cost differently with different artists? Let's uncover the hidden aspects that impact tattoo prices beyond its size.
It's not only about the dimensions; other factors come into play, like the tools used, the complexity of the design, the artist's demand, their specialization, and even their reputation.
If you are unsure about a price quote, consider contacting other artists or previous clients. Social media platforms such as Instagram and Facebook are full of tattoo artists, and a quick message can give you an idea of the typical rates in the market.
Tattoo Size vs Time
Getting a straightforward line work tattoo might wrap up in an hour, yet a meticulously detailed full back piece could stretch beyond 20 hours.
Nonetheless, remember that irrespective of the tattoo's size, your artist might suggest a final touch-up session after the tattoo has fully healed.
The 2-Hour Tattoo Size
Don't be deceived by a design's apparent simplicity if it's completed within 2 hours. There's much more to consider, such as the artistic techniques used, like stencilling or strategic shading.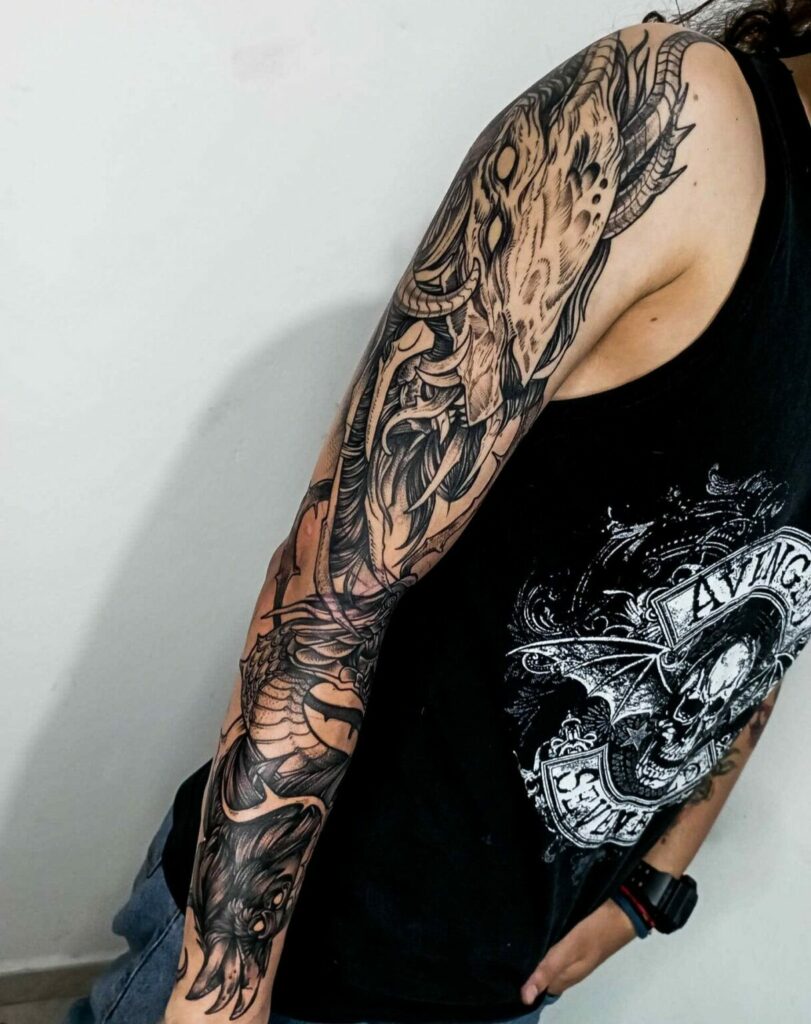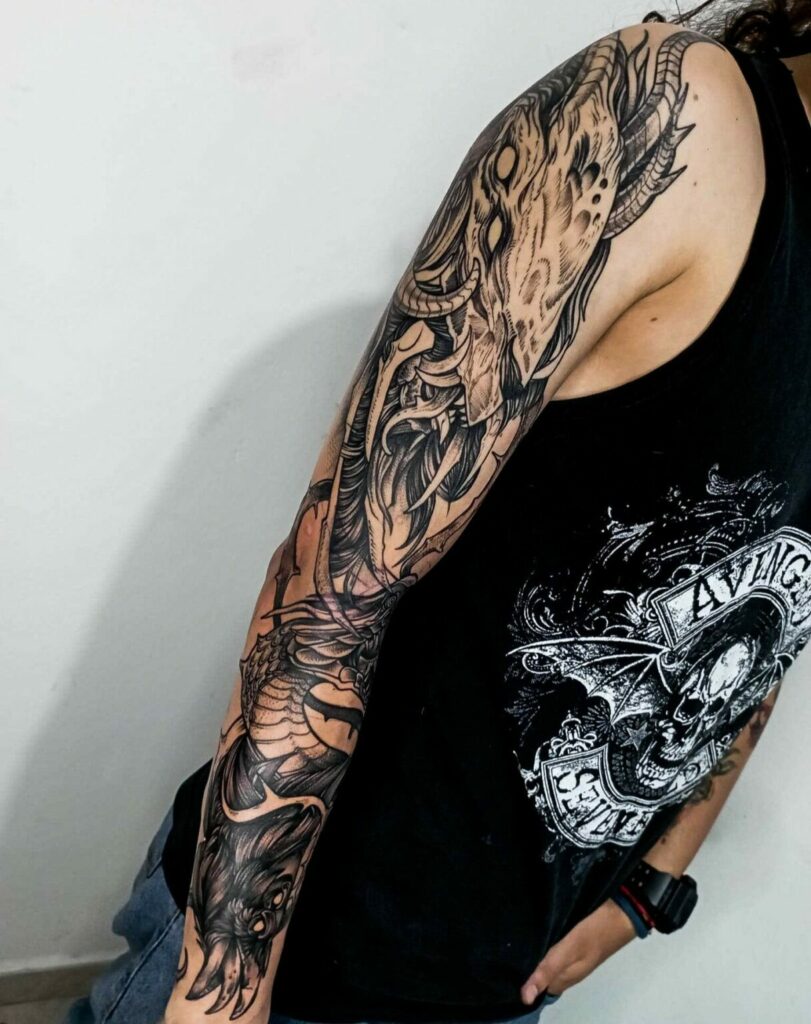 The 6-Hour Tattoo Size
In 6 hours, the artist gets ample time to infuse vibrant colours, intricate details, and shading into the design. The chosen artistic style also significantly influences the cost.
It's important to note that not all tattoo artists possess the same expertise in replicating certain styles and effectively working with a diverse range of colours.
Tattoo Font Size Guide
I've spent considerable time in the tattoo chair, and one of my favourites is a straightforward quote tattoo. These text-based or quote tattoos possess a unique charm and are generally easier on the wallet.
This is especially true if you come prepared with the specific font you want, which simplifies the process for your tattoo artist since they don't have to create a new font from scratch.
However, keep in mind that the text you select for your tattoo should be more than just a visually appealing font. It should genuinely encapsulate your thoughts or emotions and maintain readability.
An interesting tip I suggest is printing out your chosen text in the desired font, pinning it up on a wall, and attempting to read it from a distance.
Additionally, it's crucial to consider where you intend to place your tattoo.
Have you noticed the growing trend of text tattoos along the sides of your fingers? Well, here's a valuable piece of advice – opting for ornate or large fonts might not work well for smaller areas like that.
Conversely, if you're thinking about placing the text on a larger canvas, such as your back, choosing an overly minimalist font could result in it being difficult to discern.
Our 3 Favorite Tattoo Font Sizes
I really like using different fonts for tattoos (I remember how exciting it was to make one for my first tattoo). But it's okay to choose a font already made by someone else. Nowadays, you can easily change the size of fonts.
Many fonts are available online, and you can make them bigger or smaller to fit what you want. Trust me; it's super cool to print out your tattoo design and see how it would look on your skin.
Small Tattoo Font – Soft Handwriting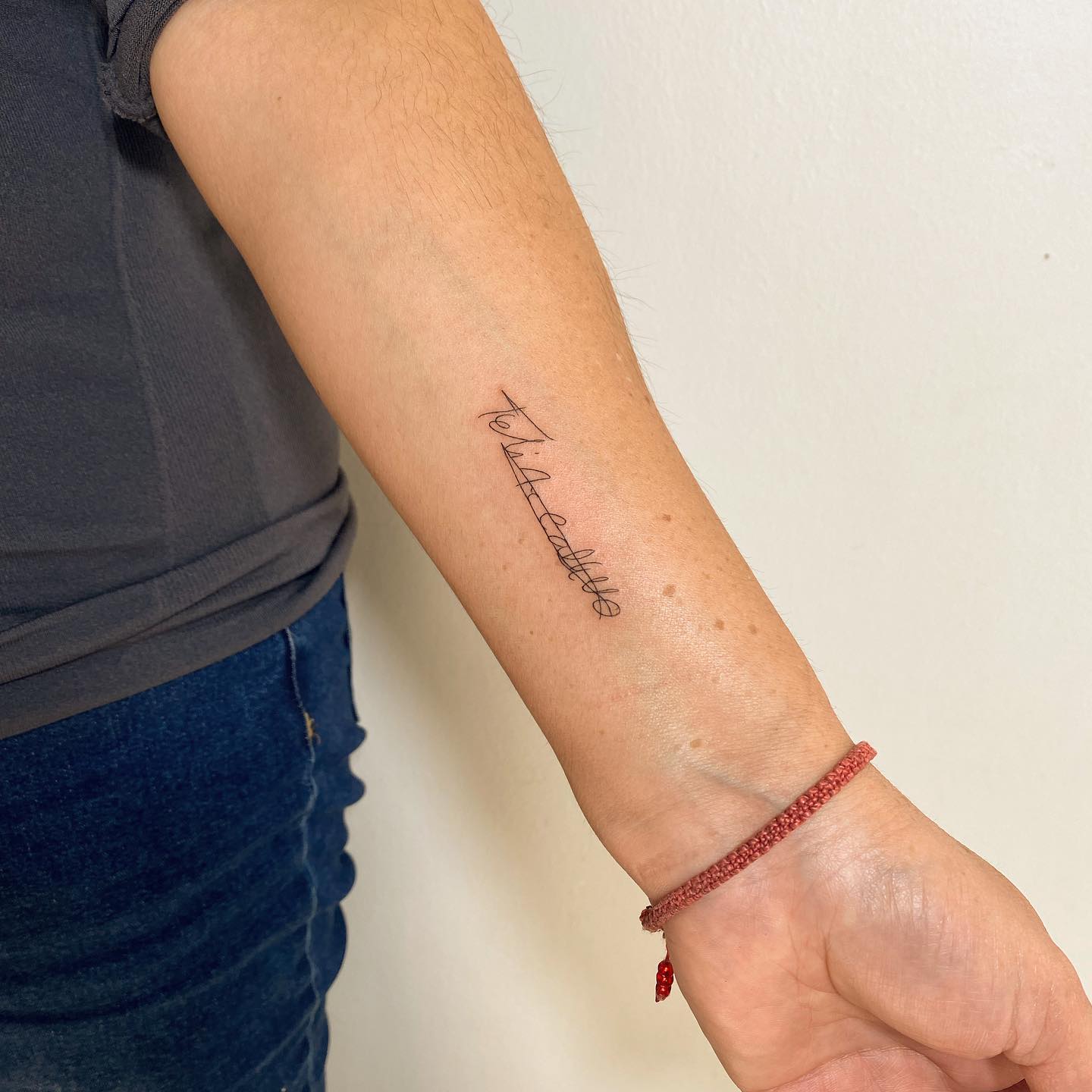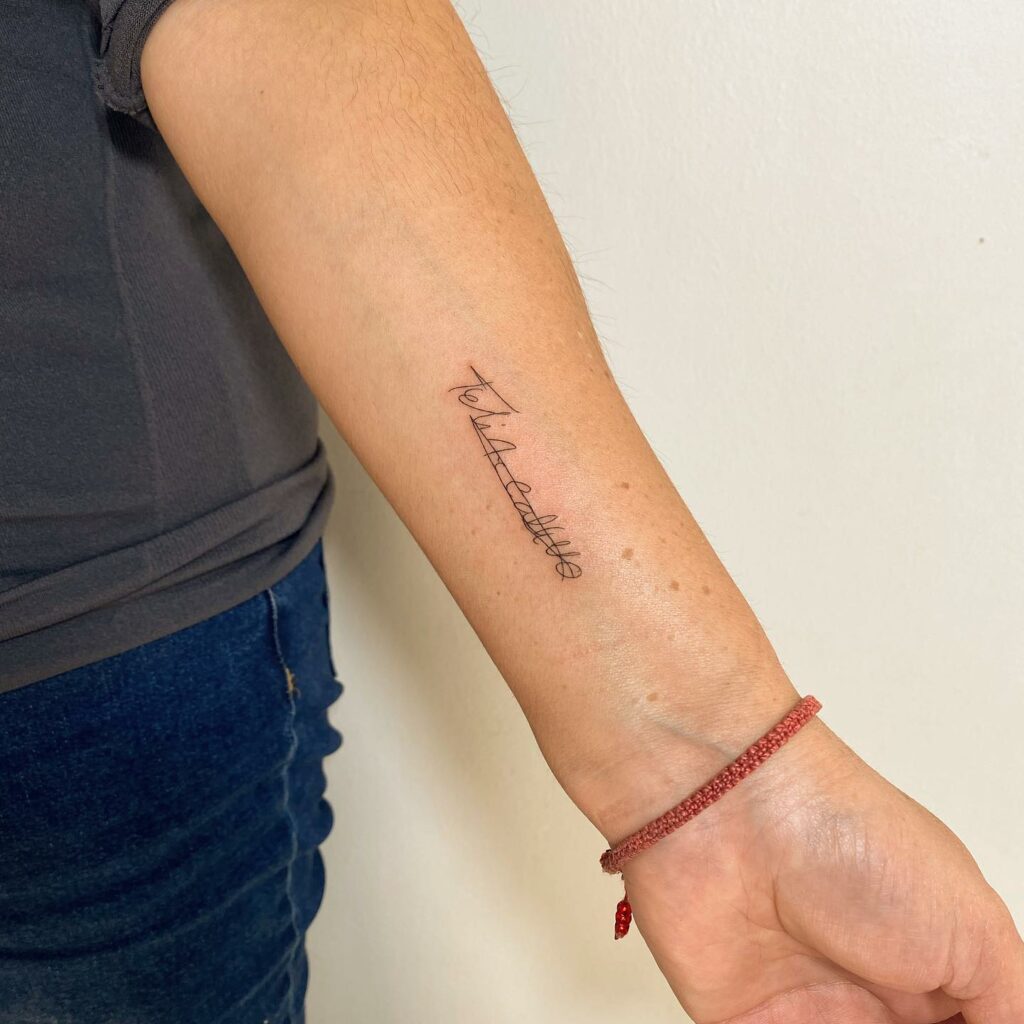 Do you recall my initial tattoo experience? It featured a dainty script on my wrist – a small, tender, and inconspicuous symbol of my personal autonomy during my late teenage years.
When it comes to compact tattoos, script fonts with connected letters can truly work wonders.
They possess a unique charm and graceful rhythm that harmonizes beautifully with areas like wrists, fingers, hands, and even more intimate spots like behind the ear or along the collarbones. Fonts like Notera and Cedarville Cursive are my top choices for this scale of tattoos.
Medium Tattoo Font – Clear but Cursive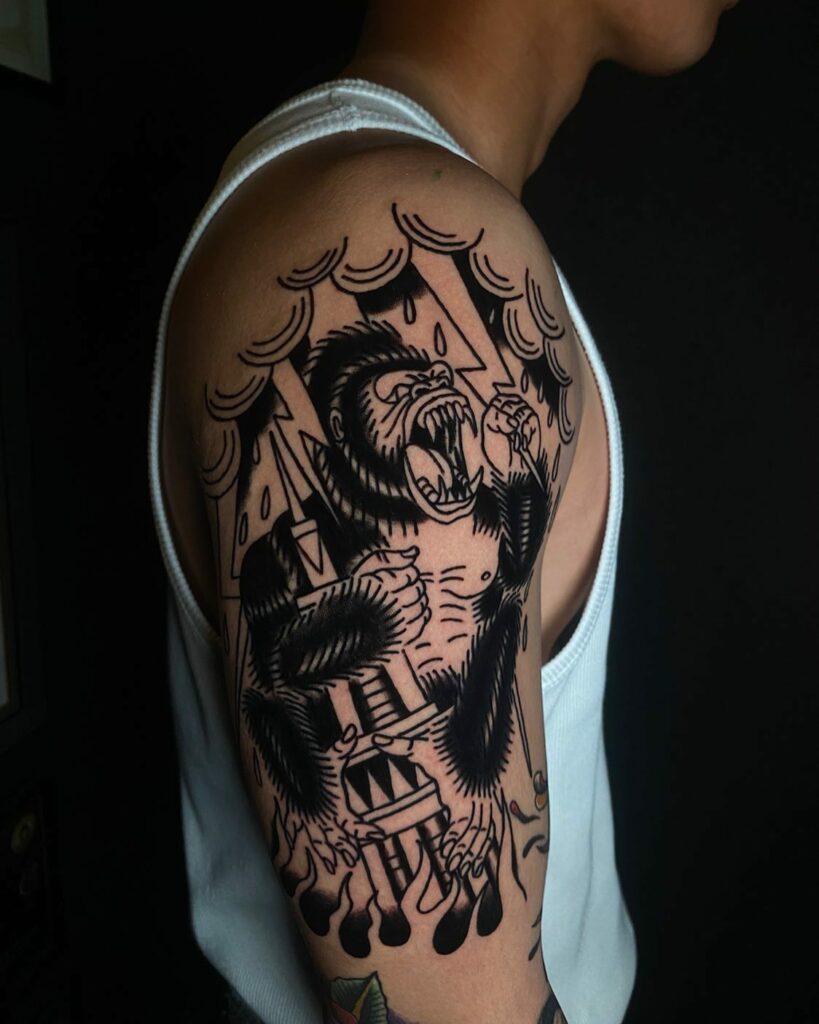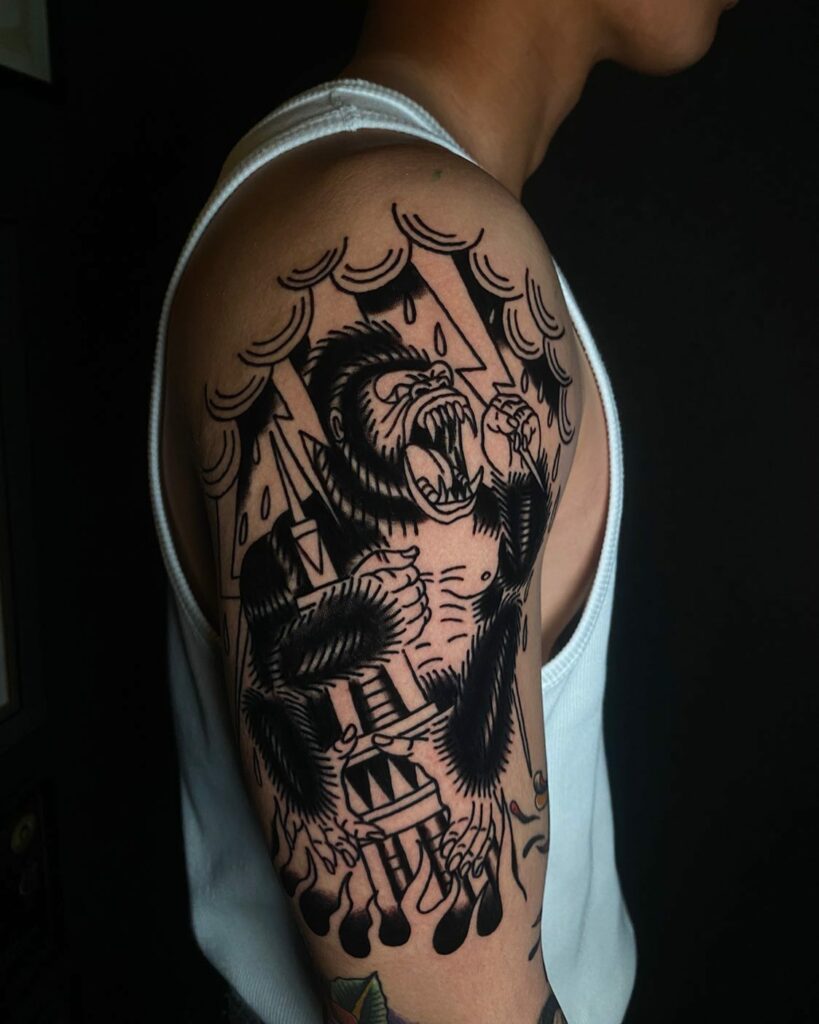 Moving ahead to my mid-twenties, I embraced my adventurous side and got myself a medium-sized tattoo on my forearm.
Regarding this size, it's crucial to pick clear and easy-to-read cursive fonts, preventing any potential messiness or confusion. I have a soft spot for fonts like Cloud Calligraphy and Dancing Script for medium tattoos like this.
Large Tattoo Font – Go Bold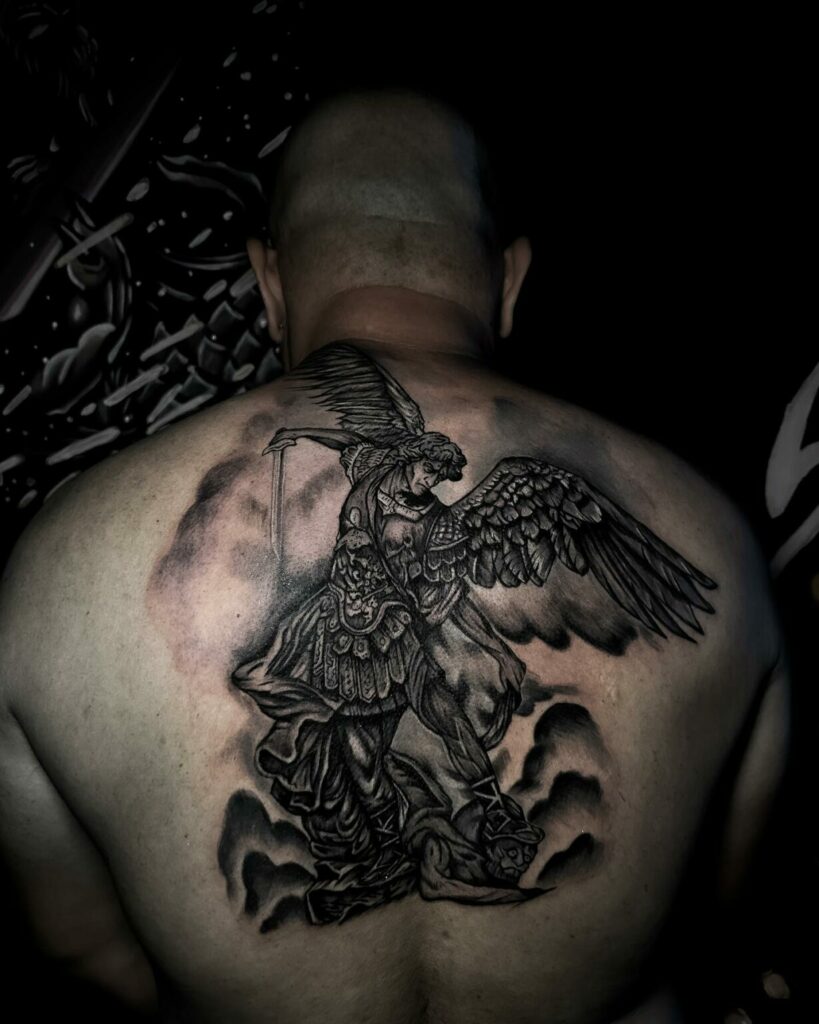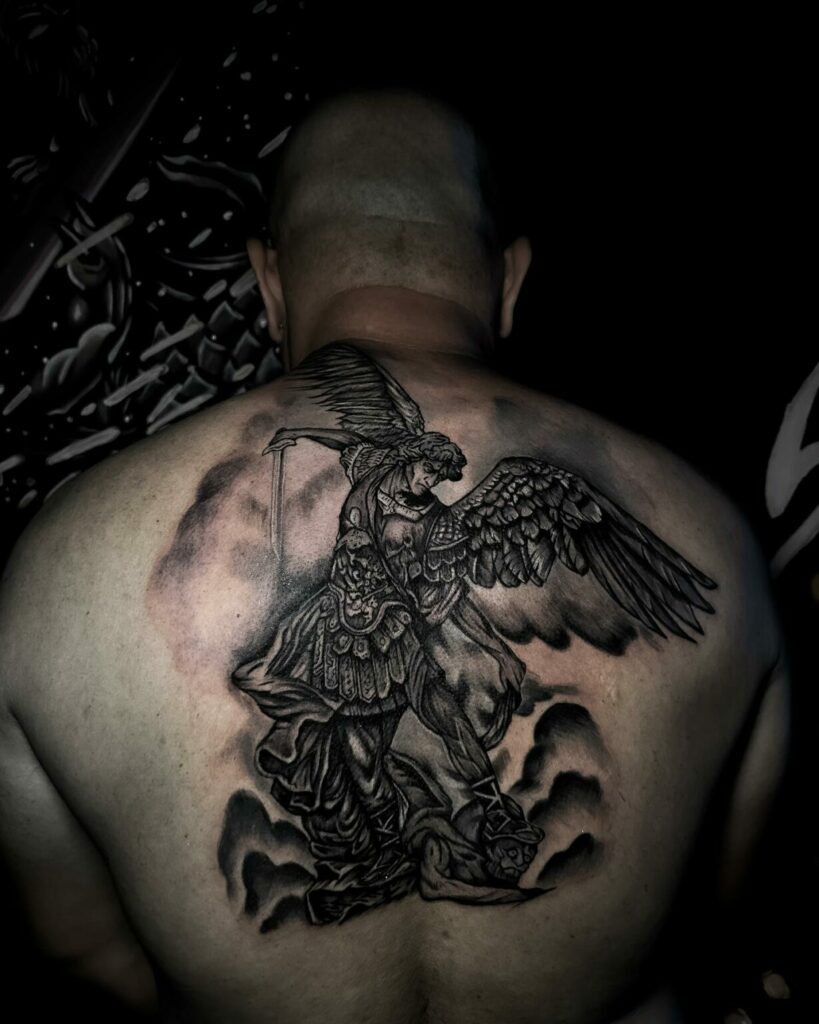 I took a leap and got a massive text tattoo down my leg. This showed me that huge lettering tattoos are about more than just the letters – they're a chance for the tattoo artist's skill to shine.
It's crucial to keep things simple with big font tattoos, as intricate and swirling fonts can get confusing. Personally, I prefer fonts like Black Rose and Major Mono Display for these impactful pieces.
Tattoo Needle Tip Size
Starting your tattoo adventure isn't just about selecting a design; it also involves familiarizing yourself with the tools used in the process.
Let's explore the intriguing realm of tattoo needle sizes. It's fascinating to realize how these small tools can significantly influence the final result of your tattoo.
The Triad: Types of Needles
Tattoo needles come in three primary types – round, magnum, and flat.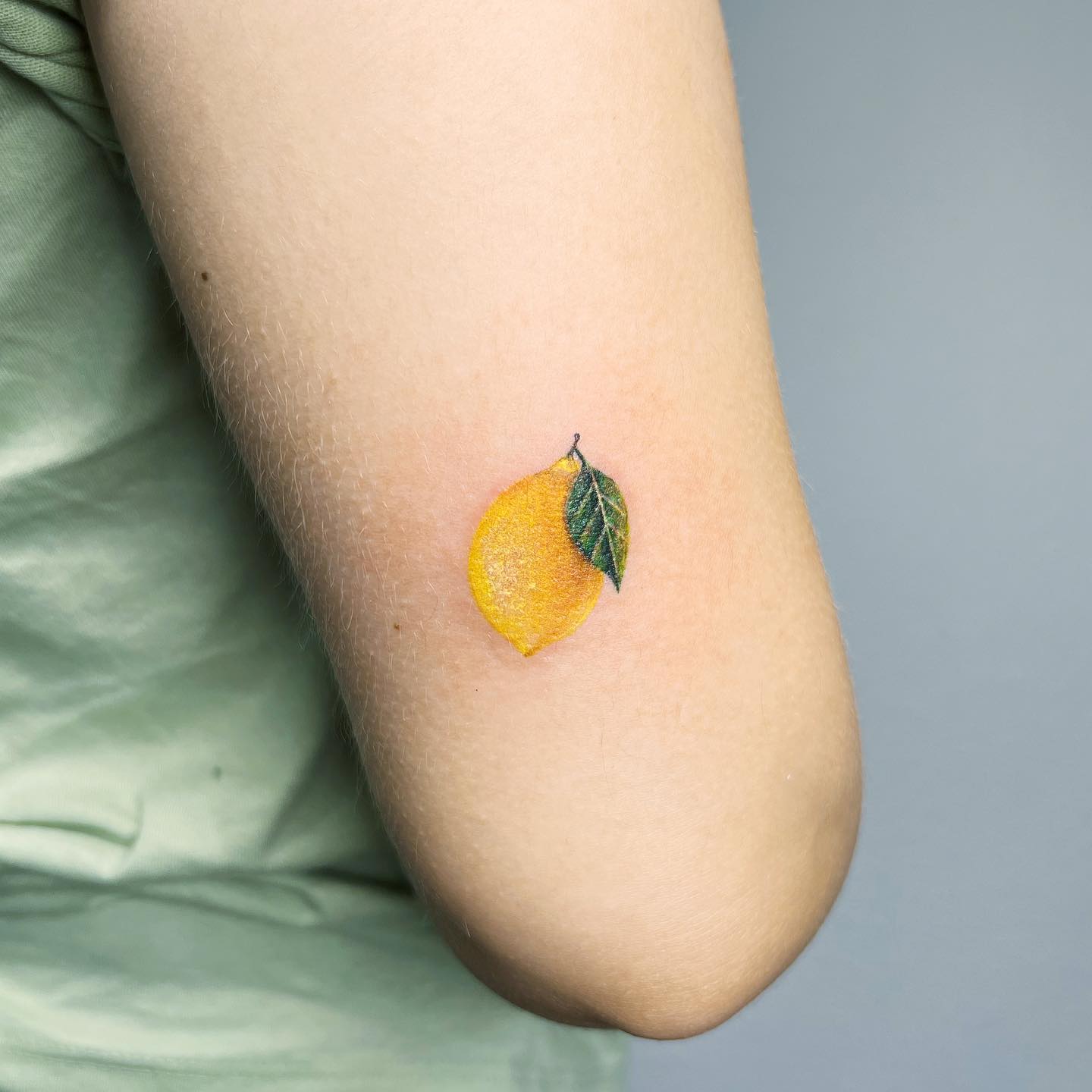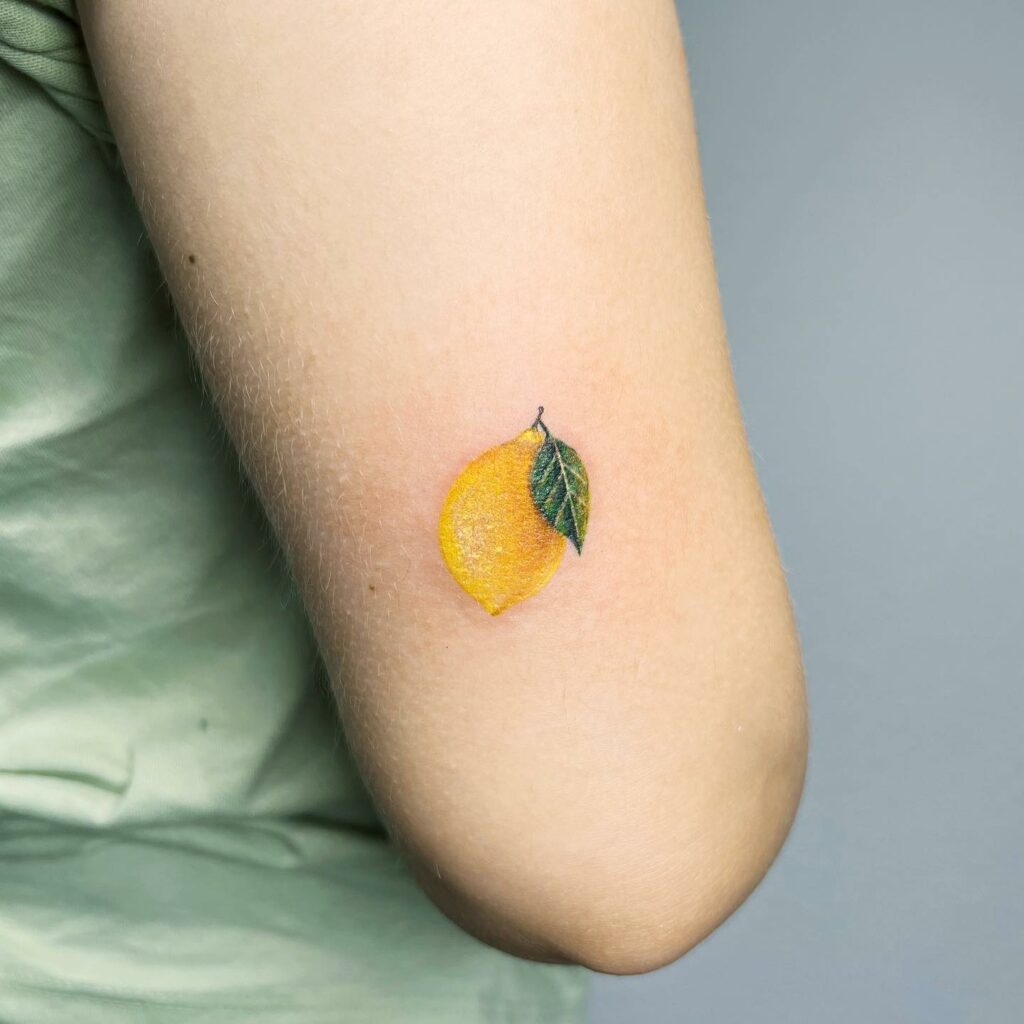 Round needles are great for creating lines and outlines, while round shaders are excellent for shading in general. Magnum shaders are used for shading larger areas quickly, and their curved versions are perfect for adding delicate shading.
On the other hand, flat needles are ideal for geometric designs and mandala patterns, whether for lines or shading.
Numerical Magic: Needle Sizes
Round liners are excellent for creating lines and outlines, while round shaders are effective for overall shading. Magnum shaders are particularly useful for quickly shading larger areas, and their curved counterparts work well for delicate shading.
On the other hand, flat needles are suitable for producing geometric patterns and intricate designs.
These needles are also categorized by numbers, indicating the type of lines or shading they're designed for.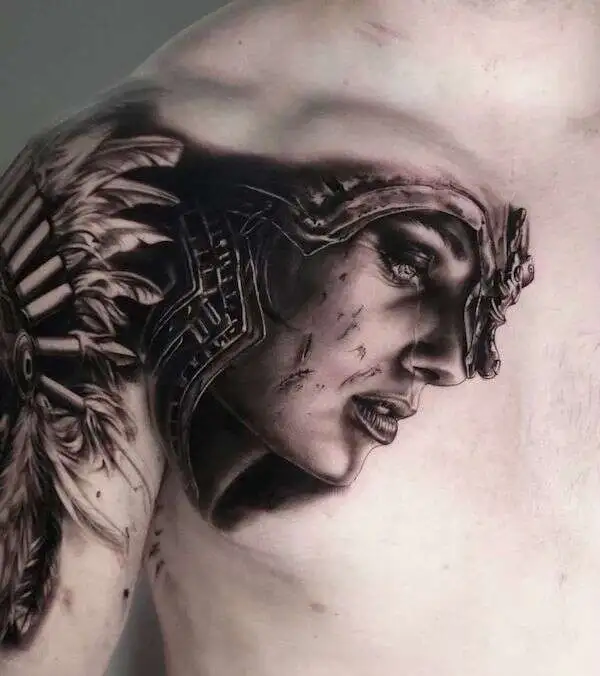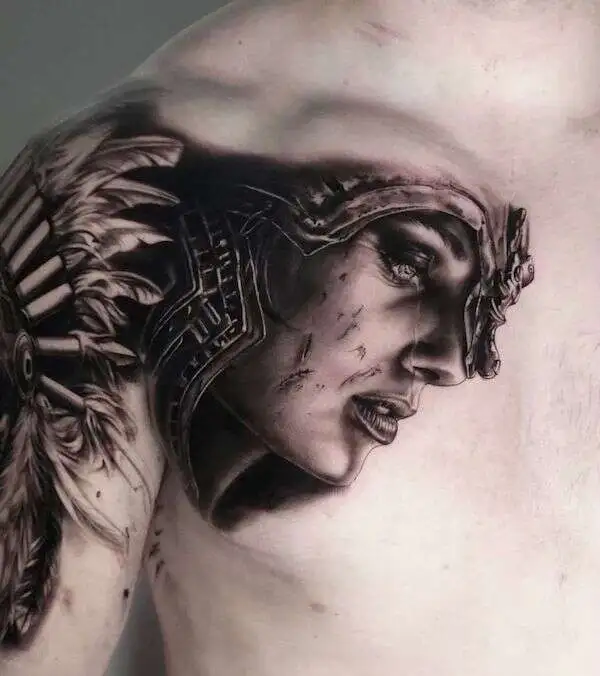 For instance, a 5RS needle is a round shader with 5 points, ideal for shading small areas rapidly. Conversely, a 2RL needle is a round liner with only 2 points, perfect for crafting thin, precise lines.
Needles also have gauge numbers that correspond to their diameter sizes, affecting ink flow and tattoo precision. For detailed work, you might opt for a #8 needle with a slower ink flow, while a #12 with medium-fast flow is commonly used for larger, faster tattooing.
Whether you choose a subtle or bold design, remember that your tattoo is a form of artistic expression that narrates your personal story.
Take your time to make an informed decision and enjoy every step of the process. Your tattoos serve as markers on your individual map of experiences, proudly displayed for all to appreciate.
Sizing Up Your Tattoo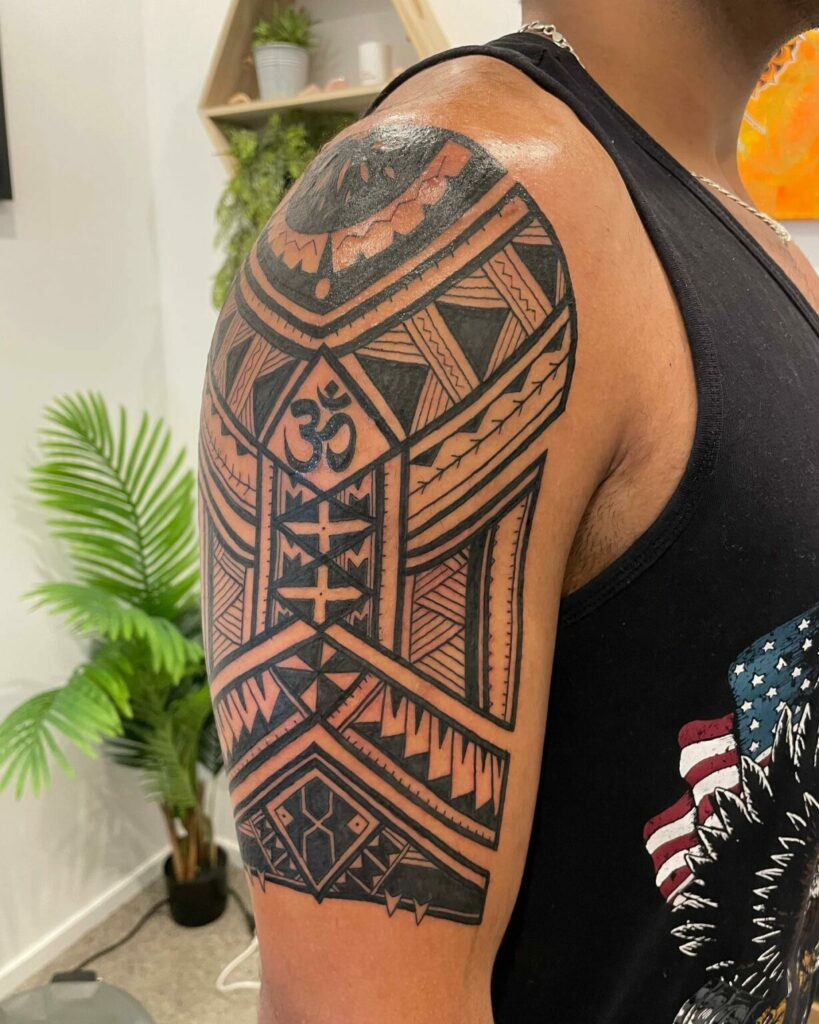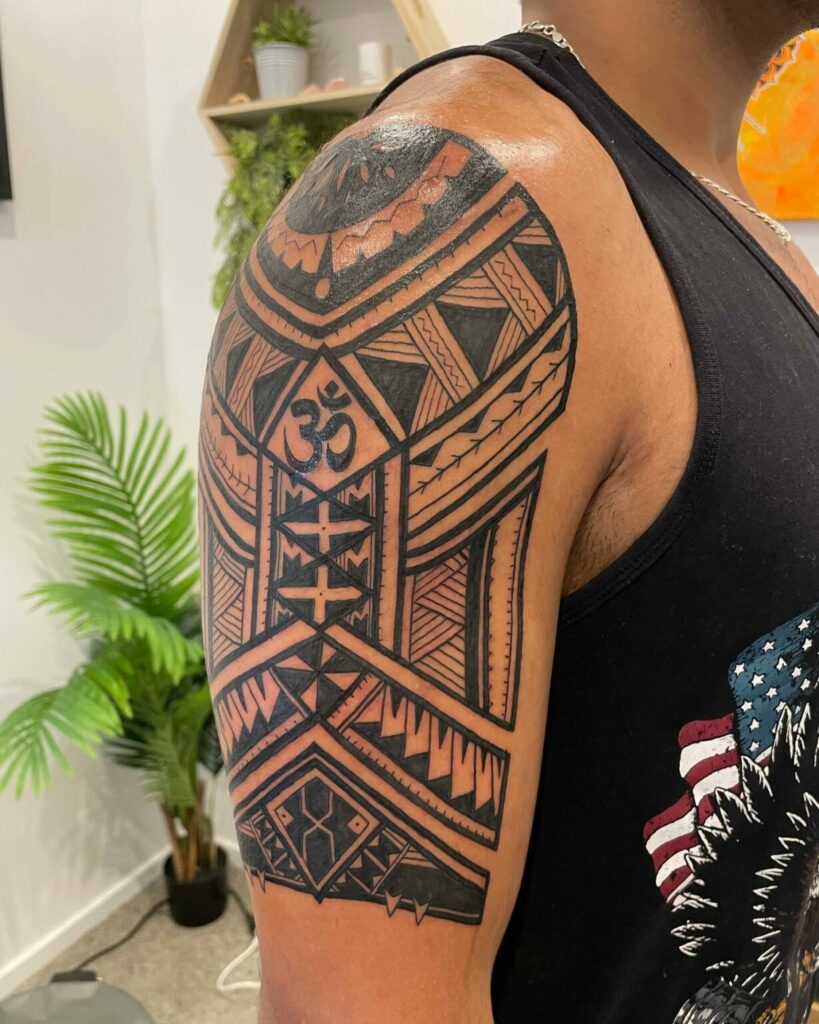 Have you ever asked yourself, "What's the size of my tattoo?" Don't worry; measuring a tattoo is simpler than you might think – it's almost like measuring a rectangle in your geometry class.
Just multiply your tattoo's length by the width, and you'll have the total area in square inches.
Tattoo Costs: What Can You Get for $100?
Let me share an experience when I entered a tattoo parlour with only $100 in my pocket. You might be wondering what kind of tattoo I could get with that budget.
On an average scale, that amount could cover a small tattoo, typically 1 to 2 inches in size. But here's the twist – the actual cost might change based on the specific tattoo style.
For instance, a basic text tattoo could be cheaper compared to a more intricate and colourful design of similar dimensions.
The Art of Tipping
Just as you'd tip your server at a restaurant, giving a tip to your tattoo artist is an important part of the process. Generally, it's suggested to tip between 20% to 30% of the total cost of your tattoo.
While it might look like an additional cost, it's worth acknowledging that tattoo artists invest their skill, Creativity, and time into your artwork.
It's smart to factor in the tip when you budget for your tattoo to avoid any surprises. And remember, a more substantial tip might be fitting for larger tattoos.
Time Versus Size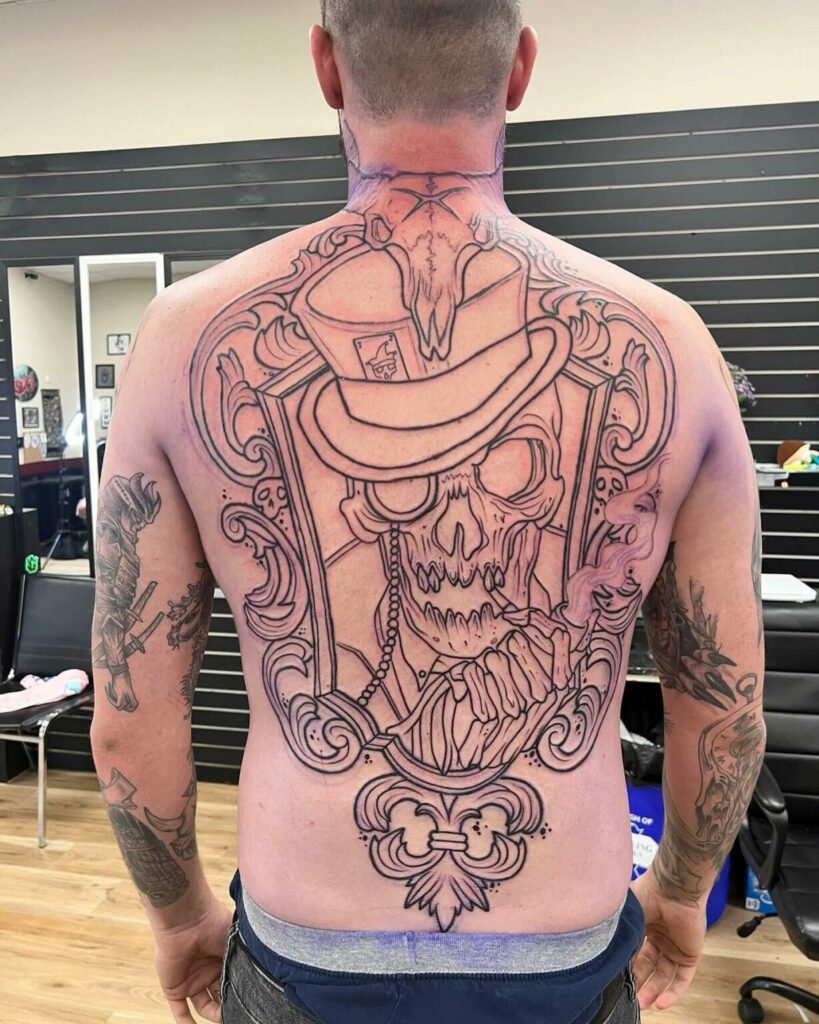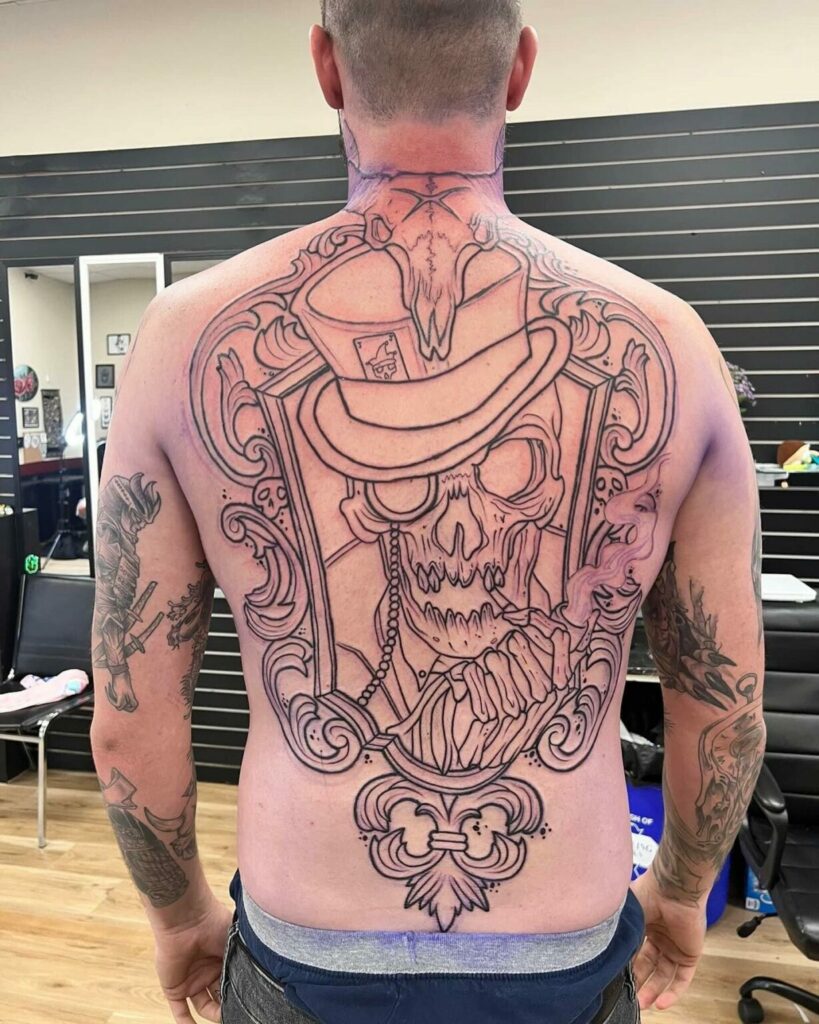 Curious about the amount of tattooing that can be completed in an hour? It's not a simple answer and varies based on factors like the tattoo's style and the artist's expertise and pace.
Usually, you can expect to have a moderately detailed 2-inch tattoo or a larger yet simpler 5-6 inch tattoo done within an hour.
Forearm Tattoos: Size Matters
Are you considering a forearm tattoo without going for a full sleeve? Typically, tattoos in this region range from 3 to 4.5 inches in width and 7 to 9 inches in length.
Remember, this can vary based on your arm size. For instance, my forearm tattoo wraps around seamlessly, forming a stunning and well-fitting continuous artwork.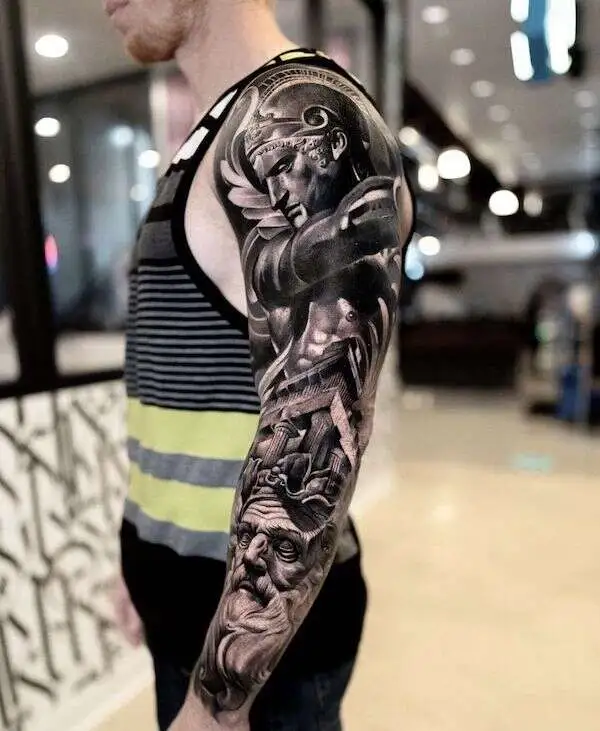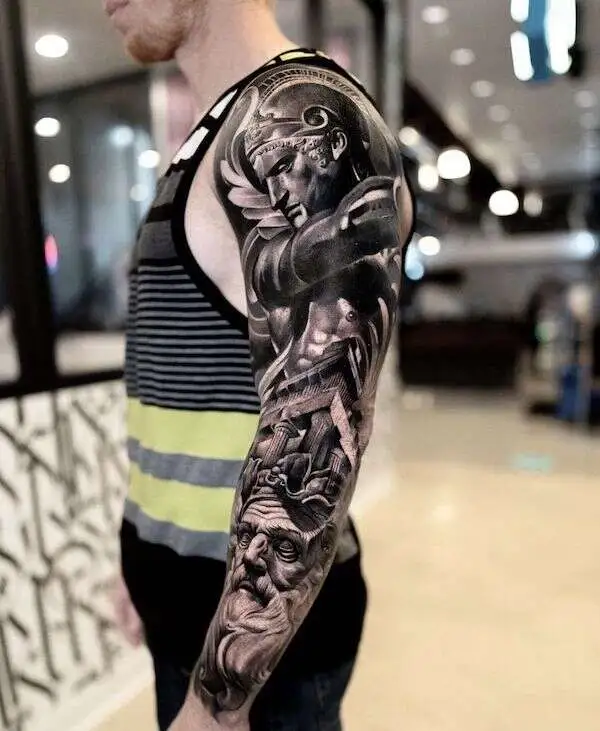 The Long Haul: 6-hour Tattoo Sessions
Are you prepared for a marathon tattoo session lasting 6 hours? Even for someone experienced in tattoos like me, that's quite an undertaking.
Typically, most tattoo sessions fall within 1 to 5 hours. Opting for a 6-hour session is generally chosen by individuals with a high pain tolerance.
FAQs
Q1: What are the sizes of tattoos?
A1: Tattoo sizes are generally classified as tiny (under 2 inches), small (2 to 4 inches), medium (4 to 6 inches), and large (6 inches or more). Keep in mind that these sizes can vary depending on personal interpretations and artist preferences.
Q2: What does a 3-inch tattoo size mean?
A2: A 3×3 inch tattoo size is versatile and fits well on lower arms, wrists, and ankles, similar to smaller tattoos. However, it's also suitable for larger areas such as upper arms, shoulders, and neck.
Q3: How much should I budget for two small tattoos?
A3: For smaller tattoos like flowers or anchors, the cost typically ranges from $70 to $300 each. If you're considering medium-sized tattoos, like animal or portrait designs, you can expect to pay between $300 and $700 for each tattoo.
Q4: How can I determine the right size for my tattoo?
A4: To find the ideal tattoo size, select the body area where you want it. Measure a rectangle on your skin to determine its height and width. This measurement serves as a guide for choosing a design that will look good in your chosen location.
Conclusion
To sum it up, tattoo sizes are more than just dimensions; they're the storytellers of our skin. As we've delved into tattoo sizes, we've discovered how they impact costs, time, and design intricacies.
Each size, from the subtle 2×2 canvas to the expansive 6×6 masterpiece, has its significance. We've explored font choices for text tattoos and understood the power of needle sizes.
So, whether you opt for a discreet statement or an intricate narrative, remember that your body is the canvas, and your tattoos tell your unique story. Embrace the journey and let your skin share its tale.