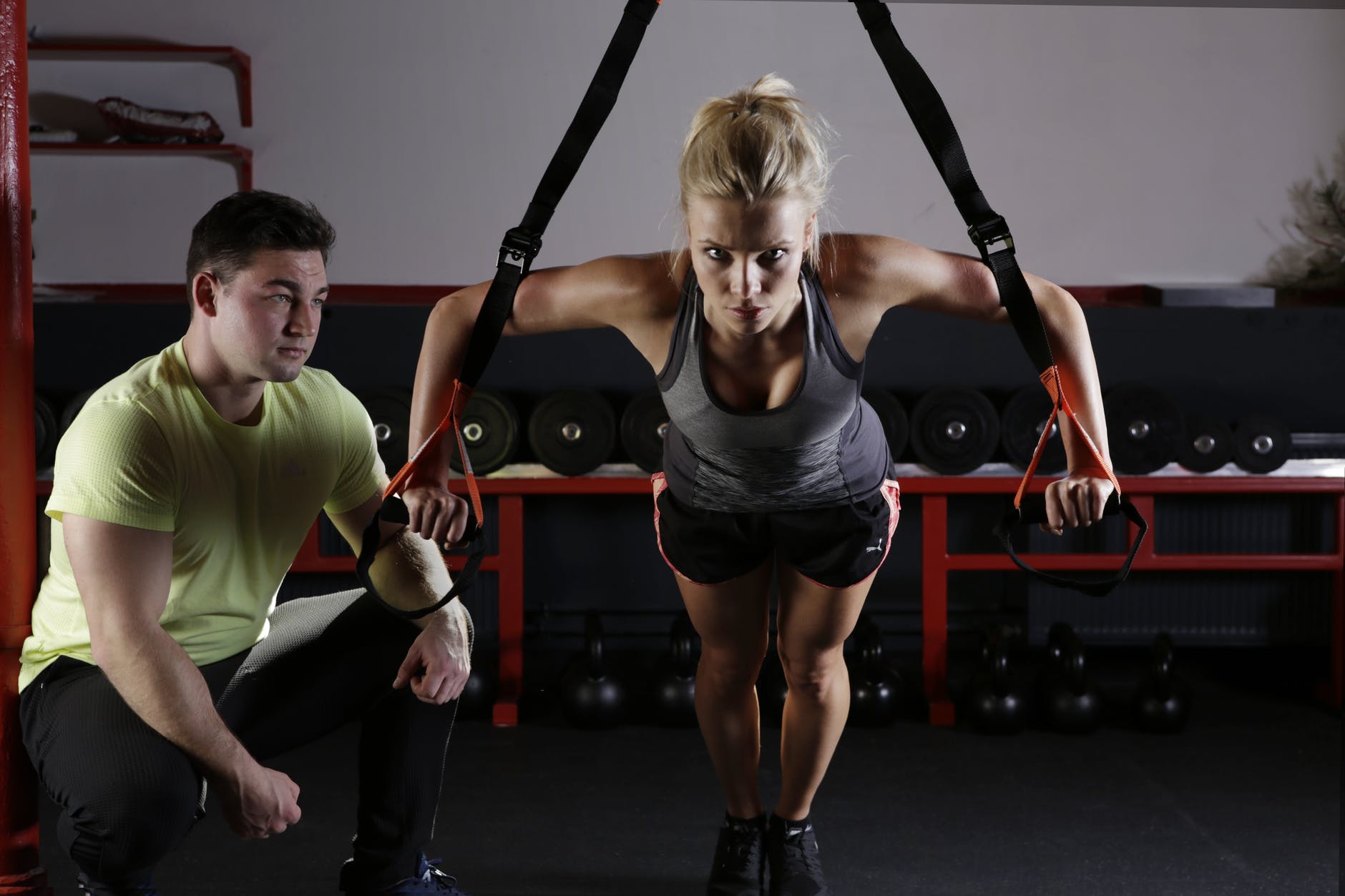 Are you aspiring to become a personal fitness trainer? Then you must be aware of the importance of personal trainer certification.
To help you choose the best personal training courses and programs, we have enlisted the best personal trainer certification of 2020.
American Council on Exercise
This is one of the most renowned fitness organizations in the US. The organizations certify more than 90,000 wellness and fitness professionals every year. The 'American Council on Exercise' programs is accredited by the National Commission for Certifying Agencies (NCCA).
ACE provides personal trainer certification, but you can choose from various specialized credentials. Some of them are medical exercise specialists, fitness instructors, behavior change specialists, senior fitness specialists, the function first and pain-free movement specialist, and many more.
National Academy of Sports Medicine
This is another fitness organization that is highly respected in the US. The NASM emphasize on five fitness pillars:
Strength endurance
Stabilization endurance
Maximal strength
Hypertrophy
Power
To get a personal trainer certification, you can choose from different study options like premium self-study, self-study, guided study, or all-inclusive. These personal training programs are best for people who prefer extra access and support from a mentor. If you choose an all-inclusive course, NASM provides you 80 hours of practical hands-on training with clients at a gym. The personal training courses' fees range from $40 to $136 per month for 11 months.
American College of Sports Medicine
ACSM is known for a very strong membership of fitness professionals, scientists, athletic trainers, clinical healthcare providers, and other health and wellness-related professionals.
If you want to get an all-rounder personal trainer certification, then the American College of Sports Medicine would be the right choice for you.
The organization offers certification that covers all the four essential zones of becoming a professional fitness trainer:
Exercise programming & implementation
Client consultation & fitness assessment
Legal & professional responsibilities
Exercise leadership & education
You will get to learn about physiology, anatomy, adaptations to exercise, and other essential need-to-knows about fitness training and the human body.
The personal training programs cost $349 for a non-ACM member and $279 for ACM members.
National Strength and Conditioning Association
NCSA is known for its certified strength and conditioning specialist credentials.
If you want to work with athletes and performance-based fitness fanatics, this is the best organization to get your personal trainer certification.
This organization offers an NCCA-accredited training certification and focuses mainly on performance-based training. Like other courses, this NSCA certification also covers legal and professional responsibilities along with knowledge of physiology and anatomy. There are different study packages to choose from based on your learning needs and style.
Benefits of Being a Certified Personal Trainer
Professional trainer certification and continuing education is a must for a good career. Certification not only acts as a foundation of your skills but also proves that you are a professional.
Below we have mentioned some compelling benefits of becoming a personal fitness trainer:
You Love Your Work
As the saying goes," do what you love, and you will never have to work a day in your life." If you are a fitness enthusiast and love being in the gym, then imagine having a career as a fitness trainer.
You will be demonstrating forms, developing new workouts, and leading various fitness classes as a personal trainer. Not only this, but you will also get to learn about the latest and upcoming fitness trends via continuous education. It cannot get any better than this.
Choose the personal training courses from the list mentioned above that suits your needs and interests you the best.
Enjoy a Healthier Career
Our modern life is very unhealthy because of the sedentary work life, sitting all day at desks, in offices, or cars. Even people who live being active have to spend long hours sitting for their work.
But if you choose to work as a Fitness trainer, you will have the opposite lifestyle. There will be no long hour of sitting at a desk, and you be active the entire day. As a result, you will get to live a healthy lifestyle.
A lot of Flexibility
The career of a personal fitness trainer offers a lot of Flexibility. You can work part-time, determining your own working hours, and earning or full-time for a gym on a regular salary.
This Flexibility on work not only allows you to determine your income level but also gives you a lot of space to craft your career the way you want. You can be your own boss or get stability working as an employee.
Numerous Career paths
The Flexibility of work also extends to the career choice after getting your personal trainer certification. There are numerous options and career paths to choose from. You can work as a traditional personal trainer, start your own training business, work as an employee in a gym, or work part-time as a freelancer.
Some other options to choose from are:
Group fitness instructor
Weight management consultant
Boot camp leader
Yoga instructor
Online trainer or coach
Corporate trainer and consultant
Final Words by Fix The Life
Working as a professional fitness trainer is a dream of many fitness enthusiasts. However, to become a professional trainer, being a fitness fanatic is not enough. You are also required to complete personal trainer certification courses from a renowned institute.
Check out the list mentioned above for some of the best personal training organizations and programs. Choose a personal training course that fits your budget and interest you the most and gets ready to start your career as a professional fitness trainer.