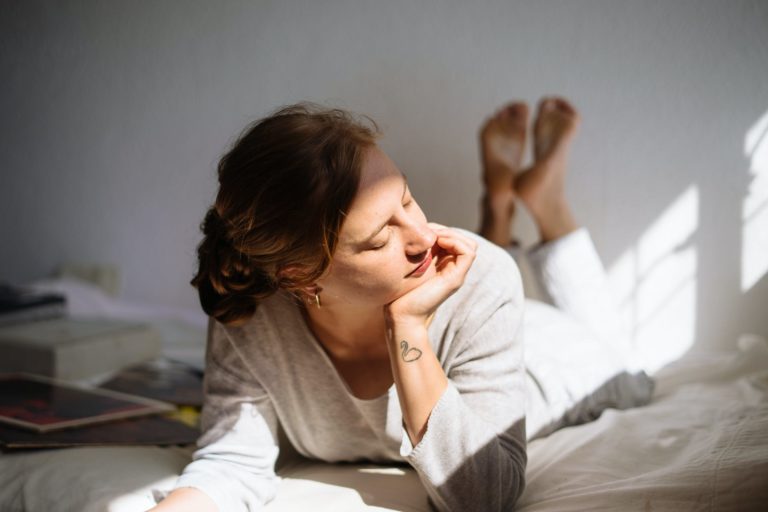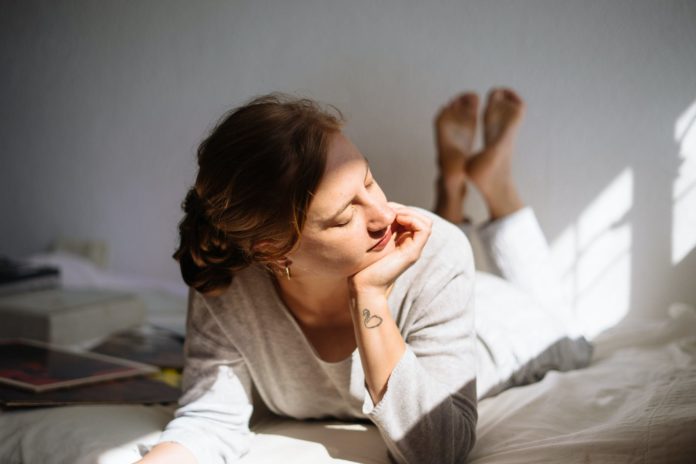 If you are feeling bored, get a minimalist tattoo. This statement shows the craze and the enthusiasm of having a tattoo on your body. Getting inked is getting a huge trend these days; tattoos somehow showcase your personality in the form of art. The tattoo on your body can be visible or be done at the hidden parts also.
Tattoos can be expansive or small in size. I also have a tattoo on my wrist part "alfaaz" written in Urdu, and it predicts my interest in writing and my love for words.
This interest makes me more dedicated to my writings, and whenever I look at my tattoo, many-a-times, it feels like a little more enthusiasm. I get an urge to do better work whenever I look at my tattoo.
Minimalist tattoos are currently growing, using black lines, negative spaces, and sparse color palettes to convey a clear and simple design. The people who like elegant, sleek tattoos, minimalist tattoos are the best options for them.
Minimalist tattoo ideas:
The minimalist tattoo generally showcase strong yet very elementary designs, they are based online and shadows to form a complete attractive tattoo. Different minimalist tattoos show different meanings.
There are different types of design freedom in minimalist tattoos, simple scripts, geometric shapes, abstract animals, or silhouettes.
Small Tattoo Ideas:
Cat Tattoos- The small cat minimalist tattoos look cute on your body. Cats have been used as symbols for many things throughout history. The cat is known as "mau" in Egypt because she is associated with Isis and Ba'atBa'at. It often depicts a good creation of art.
You can get a cat tattoo inked at different parts of your body
Wrist
Ankle
Forearms
Backside
Neck
Cat minimalist tattoo can be geometric or a simple cat also. You can get colorful designs in that which makes this cat tattoo more delightful. Cats also showcase the boldness and depict the x-factor in you.
Minimalist Flower Tattoo
The delicate flowers make beautiful tattoos. You can get a minimalist flower bud or a complex flower like an orchid. There are a lot of flowers from which you like the most can get inked on your body.
There are many varieties of flower tattoos, such as:
Peony half sleeves geometric minimalist tattoo.
Classic rose tattoo.
Detailed watercolor effect black rose
Dandelion feathers.
Small lily with the stem on the wrist.
Flowers are a good option to permanently decorate your body with some decent and small tattoo ideas. According to a flower language, each flower has its own distinct meaning, and you show that meaning inked on your body.
Minimalist Butterfly Tattoo
They are small, bright-colored bob, which looks pretty and decent after getting inked. A butterfly depicts freedom and a symbol of beauty.
The colorful wings of butterflies enlighten your body part, and that tattoo will be highlighted because of its colors.
Many varieties of butterfly tattoos are as follows:
A delicate half-butterfly
A geometric minimalist butterfly tattoo
Red butterfly tattoo
Flower-fly tattoos
A minimalist Math tattoo
An itty-bitty butterfly tattoo
A butterfly and bouquet tattoo
An ombre butterfly tattoo
A cluster butterfly tattoo
Minimalist Sunflower Tattoo
If you ever roam in a sunflower garden, you will notice how energizing and beautiful they are. Sunflowers make everything so calm and fresh. So a minimalist sunflower tattoo is very uplifting and inspires you to be happy and hopeful.
Sunflowers have a deep connection with the Chinese culture, as Chinese consider sunflowers as a sign of longevity and good luck.
The yellow color in the sunflower tattoo symbolizes happiness, vitality, and intelligence. Because of these reasons, sunflower tattoos can be a sign of joy, warmth, fertility, faithfulness, and wisdom.
Types of sunflower tattoos
Sunflower skull
Sunflower Rose
Minimalist Sunflower tattoo
Geometric minimalist sunflower
Bouquet sunflower
Watercolor sunflower
Sunflower Name tattoos
Different designs of sunflower tattoos
Simple sunflower with stem
Sunflower mandala
Feminine sunflower tattoo
Sunflower butterfly outline
Black&white sunflower scenery
Minimalist Bee Tattoo
From ancient times, bees have been associated with many cultures. Bees are essential to maintain a balanced ecosystem. Nowadays, bees have become popularly known and loved tattoo designs.
Most of the people love insects and like to get a minimalist bee tattoo which is very attractive and bold. Bees are a very durable and good option, looks decent on any part of your body,
Designs of bee tattoos
Cute buzzing bee tattoo
The busy queen bee tattoo
Black and white bee with dotted lines
Bee tattoo on the forearm in watercolor style
The honeycomb maze bee
The gaze bee buzzing around Flowers
The angry bee ( popular classic tattoo for men)
Vibrant colored bee
The black piece
The yellow spark bee
The micro honey bee tattoo
Minimalist Dog Tattoo
Human relationships come and go, but the relationship with your dog? That bond of love is a forever kind of thing. This is one of the major reasons that can inspire you to get a dog tattoo if you have any dog.
Dogs symbolize loyalty and kindness, that will be a good reason to get inked with a great tattoo. You can get a small decent minimalist dog tattoo on your body, which will look very attractive and versatile.
Designs of dog tattoo
Lifeline dog tattoo
Paw infinity tattoo
Watercolor dog tattoo
Origami dog tattoo
Dog silhouette tattoo
Heart in paw tattoo
Weiner dog outline tattoo
Cartoon pup tattoo
In memory tattoo
Sugar skull dog tattoo
Dog tribute tattoo
Minimalist Moon Tattoo
Many things shine in this world, but the moon's beauty and the shine are still irreplaceable. Through Enlightening, the moon holds many associations in its physical form.
In general, a moon symbolizes growth, creativity, manifestation, and attainment. The moon, however, symbolizes letting go, contemplation, and reflection. Getting a minimalist moon tattoo will be a good choice to show how creative and amazing a person you are.
Designs for minimalist moon tattoo
Moon shadow tattoo
Black and white moon tattoo
Galaxy in the moon tattoo
Geometric moon patterns tattoo
Various moon patterns tattoo
Moon and stars
Dark moon tattoo
Tiny moon tattoo
Cat on the moon tattoo
Moon with constellation
Moon outline
Geometric minimalist tattoo
The geometric designs have existed since ancient times and have combat the unforgiving test of time without too many hiccups. The concept of geometric tattoo has been popular for more than a thousand years and will not fade in the future.
They are related to spiritual and religious practices, so many people interested in history and mythology get inked the minimalist geometric tattoo.
Designs of geometric minimalist tattoo
Fractal structures
Cubic like symbols
The owl
Triangles together
Geometric shapes deer
Shape of symmetries
The shell
Symmetrical leaves and flowers
Many shapes in one
Mandala
Yin and yang tattoo
Some other Minimalist Tattoos:
The finger ring tattoo
Here forever tattoo
The circle of life tattoo
The wrist wrapper
The night and day tattoo
The big dipper
The shell and horns tattoo
The dragonfly
The cubic pyramid
Wanderlust tattoo
Stardust tattoo
The inverted commas
Fly high too
The English rose
The tune tattoo
The symbolic hills
The potter tattoo
The celestial circle
The kitty tattoo
The graphic fish
Read More- A Detailed Guide To Get Hand Tattoos
These are some of the common minimalist tattoo designs, which people generally used to get inked. These are small tattoo ideas with decent designs.
Final words by

Fix The Life
Tattoos have different feelings, and if you get a wide range of tattoos varieties, it'sits great. Minimalist tattoo possesses a unique quality in them; anyone can get inked them on their body. They are both small and large in size. These geometrical structured pattern tattoos look bold and ravishing on the body. There is a wide variety of minimal tattoos there and if you love these figures, then definitely get one kind of minimalist tattoo.