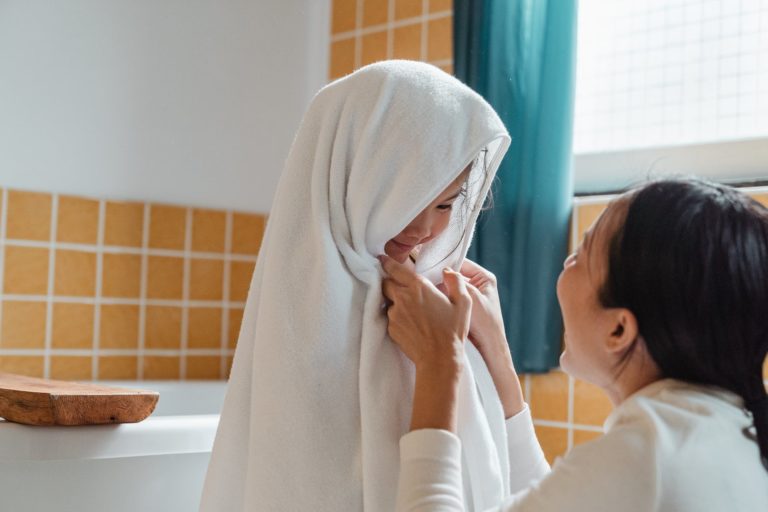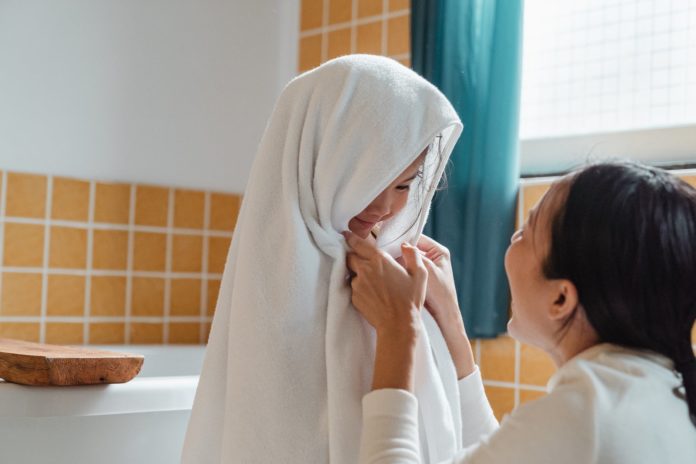 Looking for some great kids hair products and shampoo? Then you are at the right place. And if you think hair care products are only meant for adults, then this article will surprise you. Even the kids have a range of hair care and styling products ranging from shampoo, gels, creams, and conditioners. However, finding the right hair care product is essential for your child's hair and scalp's safety.
This article will tell you about some of the best natural hair care products for kids free of parabens and harsh chemicals.
Cantu Care Nourishing Shampoo
No kid likes washing their hair with a shampoo that burns their eyes; this is why tear-free shampoo is the perfect pick for kids. Cantu care shampoo is made with all the nourishing ingredients like honey, coconut oil, shea butter and is tear-free. This is one of the best curly kids hair products on the market.
Pros
Suitable for all types of curly hair
Highly nourishing for curls and waves
Gentle on textured hair
Free of sulfates, parabens, silicones, paraffin, mineral oil, phthalates, gluten, and propylene
Cons
Not suitable for sensitive scalp
Very strong fragrance
It can be a little drying on the hair
Fairy Tales Curly-Q Daily Hydrating Shampoo
Finding the best curly kids hair products is not an easy game. Trying to clear the tangles and knots in your child's hair can be a pain for both you and the kid. This hydrating kids' shampoo from Fairy Tales will help maintain the curls and keep them free. It is enriched with rice amino acids and quinoa that helps to manage the hair.
Pros
A mild formula that cleanses hair gently
Aloe nourishes curly and wavy hair
Helps prevent frizz
Free of paraben, dairy, phthalate, soy, sulfate, gluten, or nuts
Free of toxins
Cons
It can be a little heavy on the hair
Not a tear-free shampoo
Hair might look greasy
Fairy Tales Rosemary Repel Daily Kid Shampoo For Lice Prevention
Hair lice can be detrimental to a kid's health and self-esteem. This lice prevention shampoo from Fairy Tale helps to protect the child from these problems. This shampoo is formulated with vitamins and minerals and helps to cleanse the hair while protecting them from lice.
Pros
Helps repel lice
Enriched with aloe, jojoba, and chamomile to calm and soothe the scalp
Free of sulfates, parabens, or any harsh toxins
Suitable for all hair types
Free of soy, gluten, dairy, and nuts
Cons
Contains alcohol
Hair might look oily
It's not a tear-free shampoo
Fresh Monster 2-in-1 Kids Shampoo & Conditioner
If your kids have dry hair, then try Fresh Monster 2 in 1 shampoo. This is the best shampoo for kids with dry and rough hair, and it comes in a child-safe pump bottle. This shampoo not only cleanses the scalp gently but also makes hair super soft, lustrous, and smooth.
Pros
Plant-based tear-free formula
Natural fragrance no added chemical scent
Free of BPA, paraben, phthalates, synthetic fragrances, dyes, sulfates, and toxins
gluten or soy-free
Hypoallergenic formula
Cons
Does not help in detangling like a regular conditioner
Does not lather well
SheaMoisture Mango & Carrot Kids' Extra-Nourishing Shampoo And Conditioner
Another best curly kids hair product is this shampoo from Mango & Carrot. Pamper those curls with this ultra-nourishing and moisturizing shampoo. This product is infused with carrot oil and mango butter and does what it claims- makes the hair soft and smooth. This shampoo can also help to replenish dry and brittle hair, plus the point is that it comes with a conditioner.
Pros
Shea butter helps to lock in moisture and provide hydration
A mixture of natural ingredients that revitalizes blood cells and help to boost hair growth
Carrot oil helps rejuvenate and replenish damaged hair
Coconut oil makes hair manageable
Cons
The shampoo leaves a residue on the scalp
Not suitable for thin hair
Conditioner makes hair greasy
Cantu Care For Kids Curling Cream
Maintaining textured hair can be a task; this is where curling cream plays an important role. This kids curling cream is formulated with natural ingredients and is free of parabens and harsh chemicals. This is one of the best natural hair products for kids to tame curls and frizz, making them smooth and soft.
Pros
Coconut oil, Shea butter, and honey helps to soften and strengthen hair
Soothing watermelon smell
Free of parabens, sulfate, mineral oil, silicones, gluten, phthalates, paraffin, or propylene
Cons
Can make hair look flat
Can leave residue
Little Roseberry Hair Gel For Kids
Looking for hair gel for kids? If yes, then this is what you need to add to your shopping cart right now. This baby hair gel is made for kids with aloe extracts. It helps to style the kid's hair and protect the delicate hair from damage.
Pros
Lightweight formula
Does not make hair look greasy
Tames flyaways
Free of parabens, toxins, dye, sulfate, and fragrance
Cons
Makes hair stiff
No long-lasting effect
Read More:- How to Take Care of Your Baby's Fingers and Toes?
do+ Little Shiny Happy Kids Detangler And Leave-in Conditioner Spray
If you are looking for natural hair products for kids, this is the brand to pick. do+ Little takes the plant first approach and has some amazing products to offer that are free of any harsh chemicals. Their leave-in spray will make the curls bouncy and hair shiny. This will clear any tangles in the hair and will make styling super easy.
Pros
Enriched with Coconut and argan oil
Hydrates and nourishes hair
Contains Sunflower oil to control frizz
Suitable for wavy, fine, and curly hair
Free of endocrine, harsh chemicals, and hormone disruptors
Cons
Has a very strong fragrance
Leaves residue on the hair
Cantu Care For Kids Conditioning Detangler
This hair conditioner is made with coconut oil, shea butter, and honey helps to detangle hair. It is very gentle on curly and way hair. This is one of the best kids' hairs products to manage tangles and make the hair soft.
Pros
Makes hair manageable and soft
Suitable for textured hair
Free of mineral oil, endocrine, sulfates, parabens, and other harsh chemicals
Cons
Honest Conditioning Detangler
This is a natural hair products brand for kids, founded by Jessica Alba. their detangling conditioner claims to control flyaways and separate individual hair strands. This product is 100% vegan and is suitable for every hair type. It is made with shea butter, jojoba protein, argan oil, and quinoa extracts that helps to make hair soft.
Pros
Makes hair smooth and shiny
Has a pleasing orange fragrance
Free of silicones, parabens, dyes, synthetic fragrances, sulfates, and formaldehyde donor
Cons
Hair might look limp and greasy
Does not work on coily and textured hair
SheaMoisture Kids Extra-Moisturizer Detangler
If you want the best detangler product that also moisturizes the hair at the same time, then try this one from SheaMoisture. It helps to detangle hair and moisturize them without weight down. This product has a sweet scent and lightweight formula. It is formulated with slippery elm, hibiscus, and coconut, which helps to rejuvenate hair.
Pros
Makes hair soft and shiny
Suitable for all hair types
Locks in the moisture to control frizz and flyaways
Free of harsh chemicals, sulfate, and other skin-irritating chemicals
Cons
Strong fragrance can irritate the sensitive nose
Hair can look sticky when too much product is applied
Earth Vibes Natural Hair Detangler
If you are into natural kids hair products, then give Earth Vibe brand a try. This har detangles is a blend of pure coconut oil, Moroccan argan oil, and jojoba oil. It helps in moisturizing and nourishing the hair. This detangler is suitable for all hair types, including color or damaged hair.
Pros
Effectively detangles hair
Makes hair styling easy
Makes hair shiny and soft
Strengthens hair
Tames the frizz and flyaways
Cruelty-free
Cons
May leave residue on hair
Not suitable for extremely thick hair
Read More:- Every New Parent Should Know These Tips
Little Roseberry Hair Detangler Spray For Kids
This detangling hair spray for kids from Roseberry is enriched with the goodness of aloe vera. It helps to control the hair shed and also boosts hair growth. If your child has curly hair, don't worry; this product is suitable for all hair types.
Pros
Hair will look soft and tangle-free
Makes curly and frizzy hair more manageable
Lightweight formula to suit thin hair
Free of sulfates, parabens, fragrance, toxin, formaldehyde, or petrochemicals
Cruelty-free
Cons
Can make the scalp dry
Not be much effective on curly hair
How To Choose The Right Natural Hair Products For Kids?
Using chemical-based kids hair products can be a little for a lot of parents out there. Due to this skepticism, brands have started formulating products using natural ingredients, oils, and extracts.
You can consider these points when buying natural hair products for your kids.
Chemicals used:
Yes, brands claim that the product is natural, but there will always be a small number of chemicals used to make the products. However, you can find several market brands that avoid using harsh chemicals like sulfates, parabens, and dyes when formulating the products. Always check the product label carefully to see if there are any harsh chemicals. Also, go through the list to check if the product contains any ingredients that your child may be allergic to.
Hair type:
Every hair product is formulated for certain hair types and concerns. When you search for kids' hair products, see if the product is meant for your kids' hair type and will solve the hair concerns. Make sure that the product improves the hair health of the child and makes them manageable at the same time.
Final Words:
Choosing the right kids' hair product can be a confusing task. No parent likes to use harsh chemicals on their child's hair. However, the above-listed products are 100 % natural and free of any harsh chemicals to protect your child. These hair care products are meant for different hair types and tackle various hair concerns. You can pick products that suit your child's hair and keep the locks healthy and shiny.