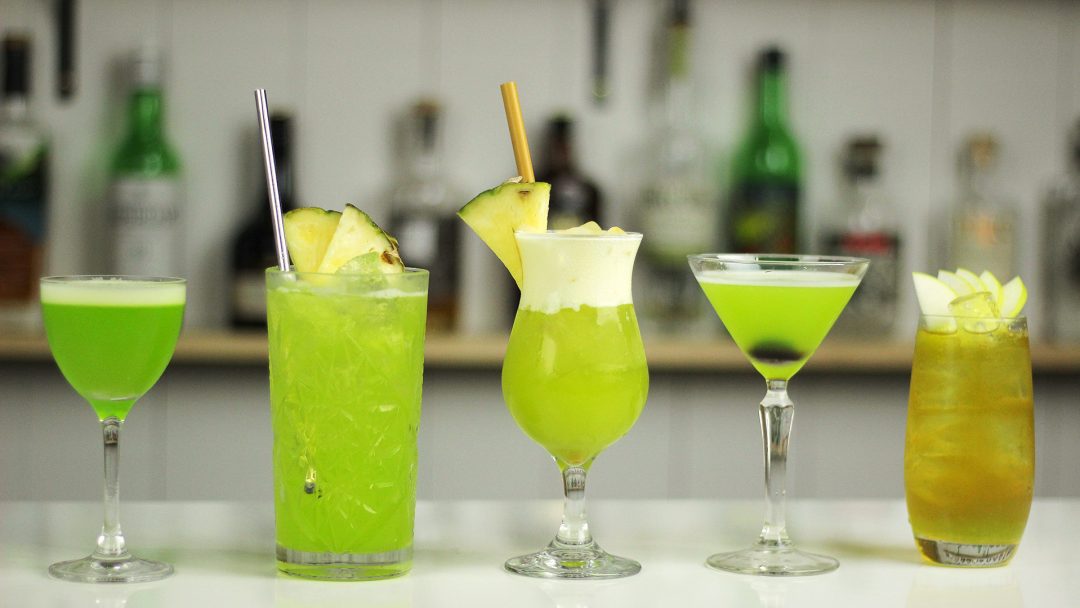 If you do not know about the neon-hued, a muskmelon liquor named Midori, then its the right time to learn about them. Midori is dated back to the 1960s and is made by blending premium muskmelon juices. These muskmelons are very rare and can only be found in Japan. Midori gets its special flavor from these rare fruits.
What is Midori?
Midori is a sweet liquor in muskmelon flavor and is known for its neon green color. This first originated in Jpan in 1960. Midori can be sipped alone but can also be added to cocktails because of its fruity flavor and color. This lush liquor can only be found in a few cocktails, including Japanese Slipper and Midori Sour.
What goes well with Midori?
Midori blends well with refreshing drinks, especially with summer coolers along with honeydew juice, and you can use white rum to stiffen the drink a bit.
If you want to give a new twist Midori, then try these Midori Cocktails recipes.
These four recipes of Cocktails with Midori are really easy and nice. Enjoy these Midori drink recipes, and do try one.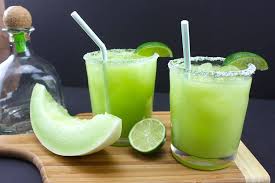 Honeydew Melon Margaritas
These light, fresh and refreshing Honeydew Melon Margaritas is a unique take on the classic margarita. This Midori drink recipe uses frozen honeydew melon cubes instead of ice to make the drink smooth and creamy.any melon cube can be used whether it is homemade or purchased. If you are making the honeydew melon cubes at home, then the total preparation time of the margaritas will be prolonged.
Ingredients list for Honeydew Melon Cubes:
Ingredients list for the Honeydew Melon Margarita:
Silver or Blanco Tequila (1 ½ ounce)
frozen Honeydew Melon cubes (1 cup)
Lime Juice (½ ounce)
Midori melon liqueur (½ ounce)
Agave Nectar (¼ ounce)
Instructions for making homemade frozen melon cubes:
Using parchment paper or wax line a rimmed baking sheet.
Cut the lemon from the rind and remove the seeds, cut ¾ inches size cubes.
Place the melon cubes on the lined baking sheet in a single layer. Keep them in the freezer until they are frozen.
Once they are completely frozen, store these melon cubes can be stored together in a freezer-safe container or plastic bag.
Instructions for Honeydew Melon Margaritas:
Put all the ingredients mentioned above into a blender or mixer and start to blend them at low speed. Eventually, increase the speed until all the melon cubes get pulverized. The recipe can be doubled in one blending.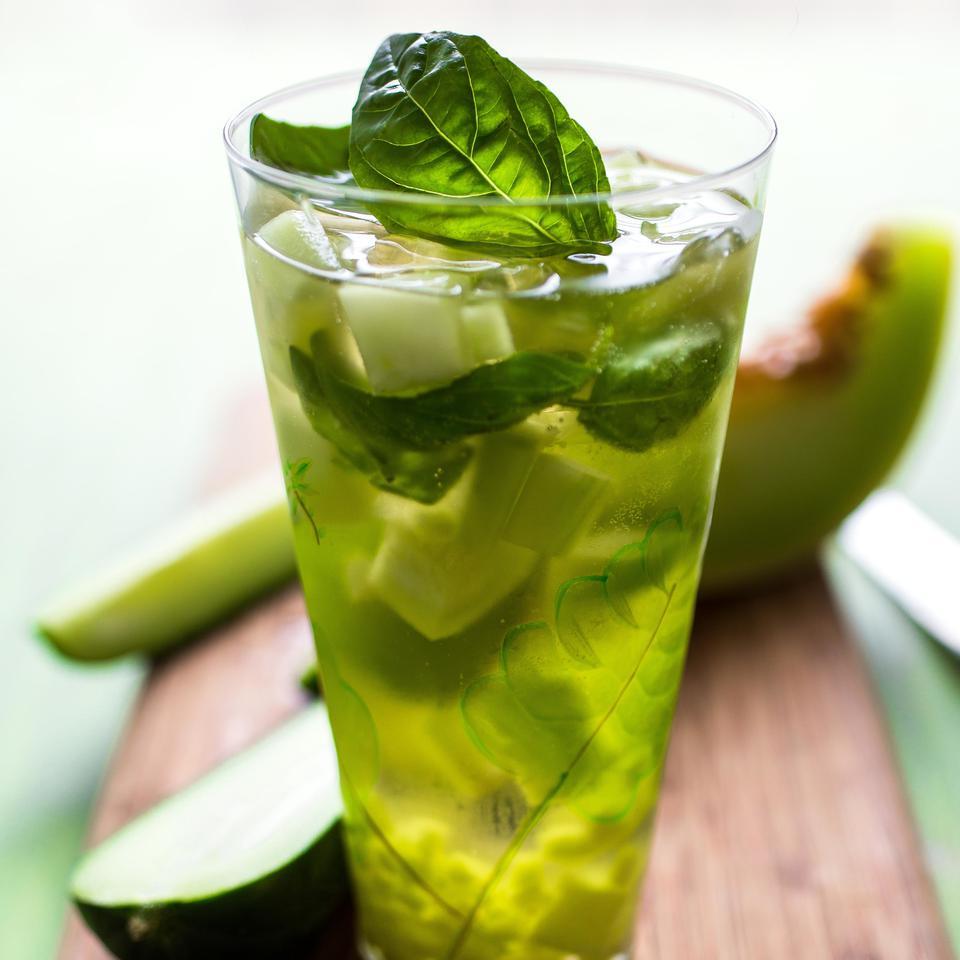 Cucumber-Melon White Sangria
Sangria is one of the most famous alcoholic drinks that can be enjoyed all year long. Whether its a refreshing citrus summery sipper or a rich red concoction with spices, this is one the easily customizable drinks to suit your mood and to every booze and fruit you have in your hand. Want to use those strawberries you got from the market? Grab a wine bottle and a splash of brandy, top the mixture with club soda, and damn you have got yourself a Sangria. Look how easy it is. This Midori sangria will become your favorite.
Many sangria recipes need sugar, a bunch of syrups, and fruit juices, which ain't that necessary; the sweetness of fruits is enough. If you want some extra flavor, you can add freshly squeezed lemon juice or half-ounce Midori to sweeten it up. You may also add ginger and top each sangria glass with sparkling water or maybe your favorite soda.
Ingredients
Pinot Grigio, dry white wine try Riesling, or Sauvignon Blanc (1 bottle )
small honeydew peeled and sliced (½)
seedless cucumber sliced, (¼ ) plus more for garnish
lime sliced, (½ ) plus more for garnish
Four mint leaves
Splash of Midori or juice Limoncello(if desired)
sparkling water or club soda
Instructions
Mix all the ingredients in a punch bowl or a pitcher except the club soda.
Refrigerate the mixture for 2-3 hours and remove the mint leaves after 30 minutes.
Pour sangria in a glass over ice cubes and top the glass with club soda or sparkling water.
Garnish with some lime slices or cucumbers.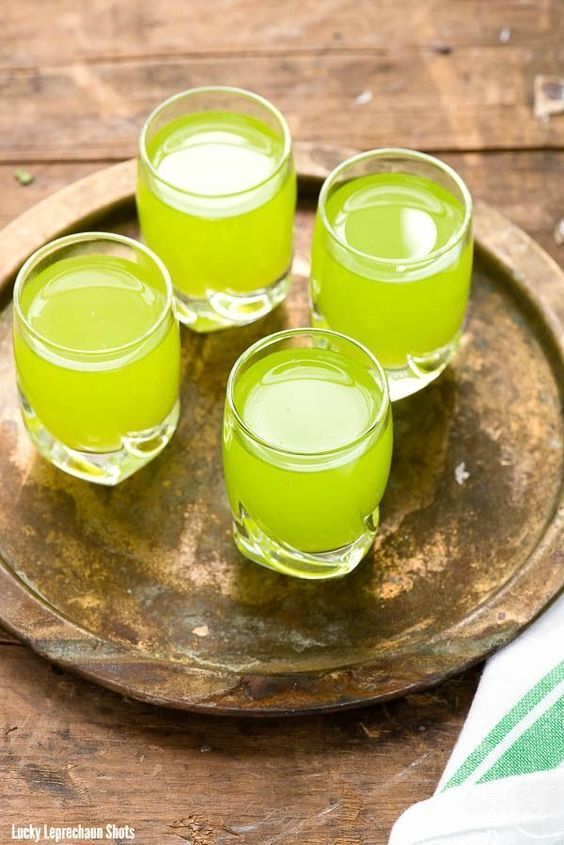 Lucky Leprechaun Shots
To make Lucky Leprechaun shots, only three ingredients are required that are paired perfectly together.
Ingredients
Midori Melon liqueur
Malibu coconut rum
Pineapple juice
Instructions To Make Lucky Leprechaun Shots
The recipe is very simple and requires nothing fancy.
Combine all the ingredients together and mix them well
Pour the mixture into a shot glass and Voila! It's ready to serve.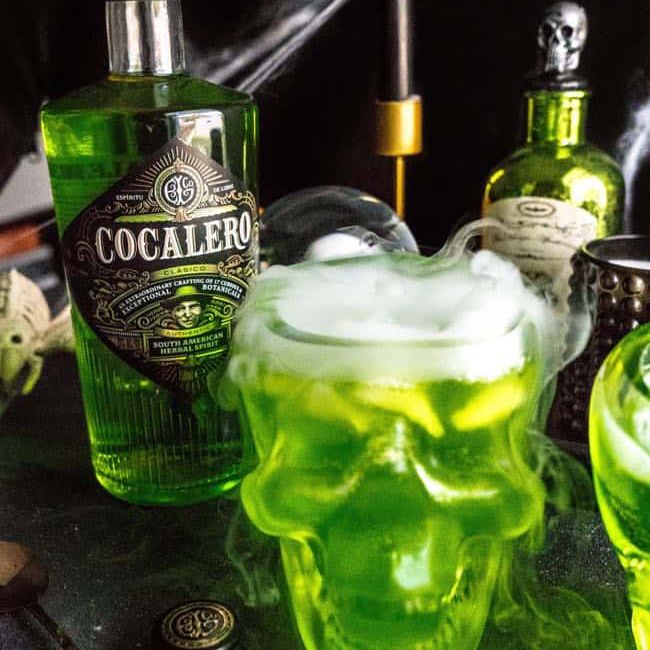 Smoking Skull Cocktail
These shots contain liquor, so they are only meant for adults. Make something similar for tots and teetotalers with Mountain dew or Lemon-Lime Gatorade. These both will look the same neon green in color.
This drink is perfect for Halloween and is a must-have in your wicked menu. These smoking skull cocktails will definitely impress your friends.
Ingredients
Cocalero (1 ounce)
Midori (1 ounce)
Top with Ginger Beer
.Ginger syrup (5 ounces)
Instructions
Pour syrup and spirits in a skull-shaped glass with dry ice. Stir nicely and then top off the glass with ginger beer.
Let the dry ice dissolve nicely before you consume this drink.