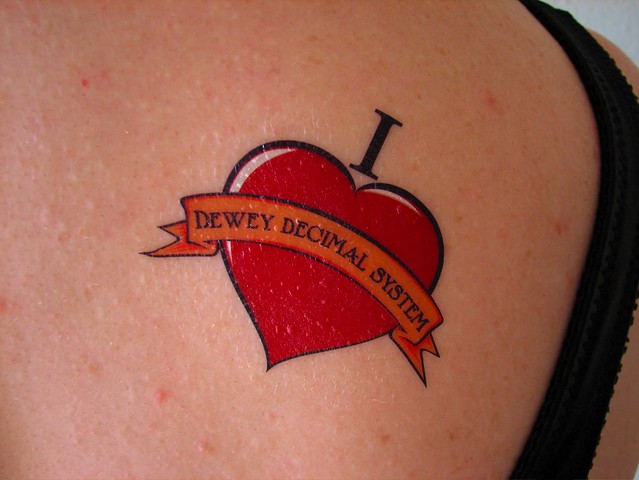 A heart tattoo symbolizes love, passion, and dedication towards closed ones. But not all heart tattoos necessarily mean love and passion; some express grief, pain, and even heartbreak.
Getting a heart tattoo is the best way to express your emotions or feelings. There are plenty of heart tattoo designs with different meanings; it depends on what type of feeling you want to convey through your heart tattoo. It can be to celebrate your love, friendship, or religious faith.
Here we have listed the best heart tattoos for men and women to express their love, sorrow, faith, passion, etc.
List of Best And Unique Heart Tattoo Designs
Heart tattoo represents personal emotions, such as love, faith, sorrow, grief, dedication, etc. It depends on your preference that what type of feeling you want to convey through your heart tattoo.
Check out these fantastic heart tattoo designs to convey the meaning of your tattoo.
Red Heart Tattoo
Heart tattoos are the famous tattoos that most men and women love to get inked on their wrists or arms. Tattoos color has hidden messages that you can easily depict by seeing the design and shade.
The red color symbolizes romance and love, and on the other hand, the black color represents sadness.
If you want to make your partner feel special, get a small heart tattoo on the wrist with his/her name written.
Getting tattooed is the best idea to showcase the emotions and feelings towards your partner. Some of the bold colored designs are extremely popular among celebrities like Hilary Duff and Kylie Jenner, opting for tiny heart tattoo designs.
Sacred Heart Tattoo
Sacred tattoos are the most famous tattoos designs that originated from the back 17th century from France. They are the most religious tattoos that you can get to honor your faith. It is one of the best heart tattoo designs used to showcase the infinite love towards Jesus or Christianity.
It is believed to be a meaningful tattoo that represents love and dedication towards humanity.
The halo or crown elements at the top of this design encompass the heart look very elegant and unique.
If you want to make your tattoo design more beautiful, you can also include designs such as angel, crown, sword, or a thorn.
This design is considered to be the best symbol of Catholics from over many centuries. If you get this tattoo on any part of your body, then it means you have a strong faith and dedication towards Christianity and Jesus lord.
Broken Heart Tattoo
It is easy to love someone, but maintaining that love is not everyone's cup of tea. Most of the love stories don't end well. Hence, the broken heart tattoo depicts acute emotions of suffering or pain for loved ones.
Individuals who choose to ink broken heart tattoo may have suffered from a heartbreak experience.
Additionally, it can also showcase that the person is now overcoming pain or suffering from heartbreak.
 Black Heart Tattoo
The heart is a symbol of passion and love. But it also varies on what type of color you are opting for your heart tattoo.
The black heart depicts grief and death. It is used as a reminder for personal loss or heartbreak.
There can be various placements for this tattoo, on wrist, chest, and back. Most people use this design as a heart tattoo on the chest by placing it in the middle of their chest part.
Small Heart Tattoo
These are the cutest heart tattoos that look decent and dainty on fingers or hands. Moreover, it doesn't require much expenditure; they are so small that they will need a small amount of money from your pocket.
The tattoo is used to showcase the passion and love toward oneself. Most of the people love to get inked small heart tattoos on their fingers or side wrist.
Heart Tattoo with Names
If you want to symbolize your name, then you must ink a heart tattoo with a name. This tattoo allows you to showcase love and respect to those close to you by getting a heart tattoo with their name.
Some people choose to ink their partner's name, while others opt for family members' names on their body part.
One can't deny that this tattoo is the best method to celebrate love or friendship.
Anatomical Heart Tattoo
An anatomical heart tattoo is the best alternative to a common heart outline tattoo.
The tattoo looks decent and realistic by showcasing the details of the human heart organ. It often symbolizes friendship and love towards closed ones. The tattoo involves fine details of the heart organ, the vital organ of the human body used for survival.
If you want to make the tattoo more attractive, you can also opt for additional elements such as flowers, leaves, and other appealing designs.
Kingdom Hearts Tattoo
Kingdom Hearts tattoo is the best tattoo design for depicting the power and authority of being a king.
The typical design involves an outline heart tattoo combined with crown and thorn.
Others also ink their favorite king face or name with a heart to showcase the respect and love towards their ruling method. It is one of the best heart tattoos for women to depict empowerment and freedom.
Infinity Heart Tattoo
As we all know, infinity means something that will last forever without any time limits.
The infinity heart tattoo is also used to represent the limitless love that will never fade away no matter what.
It is the best tattoo to symbolize the dedication or love for someone special in your life. You can also choose other additional elements such as birds, flowers, or leaves to make the tattoo more appealing or attractive.
If you wish to surprise your partner with an infinity heart tattoo, you can also ink his/her name along with the tattoo design.
Bleeding Heart Tattoo
You can choose a bleeding heart tattoo to express the intense emotions of pain or grief of your heartbreak. People usually get this tattoo to showcase their deep sadness and pain related to their past experiences of love.
Bleeding heart tattoo may have different meanings, such as losing a closed one, heartbreak, or painful end of a relationship. The blood droplets from the bleeding heart depict that the heart was once wounded.
Heart With Wings Tattoo
The heart with wings tattoo is the best tattoo to represent love with freedom. It symbolizes the pure love that doesn't require a cage, which means that love must be free from restrictions.
Some people also get inked to represent mystical thoughts such as fairies or angels enlightening a path or glory. It can be the best way to signify the freedom of love by getting bird symbols and a shaded heart tattoo.
Heart Cross Tattoo
Heart cross tattoo is the best tattoo design to showcase your love and dedication towards Christianity. The tattoo represents the combination of both faith and love towards Jesus lord.
You can design this tattoo according to your preferences. You can choose a shaded heart with a simple cross, or you can also include other additional elements such as birds, feathers, or wings.
It depends on your preference of how detailed or minimalistic tattoo piece you want.
If you wish for a decent and straightforward tattoo, you must choose an outline heart with a simple cross. But if you're going for a detailed one, involve other elements like feathers, birds, flowers, and leaves along with the heart and cross symbol.
Fingerprint Heart Tattoo
As we all know that no two fingerprints are the same. So, fingerprint tattoos are unique tattoo ideas for men or women. You can choose your own fingerprint or that of your partner.
All you need to do is roll your finger in ink and trace it on a piece of paper. The tattoo artist will then make an exact design of fingerprint on your preferred placement.
We suggest you choose your partner; it will add more meaning to your heart tattoo design.
Semicolon Heart Tattoo
The semicolon tattoo design is famous for defining the struggle and continuity of life. It is used to represent the ability to come out of the most challenging life situations and reminds them that they are strong survivors.
When the semicolon design is combined with a heart tattoo, it shows self-love and care.
The person with a semicolon heart tattoo reminds them of how far they have come and how they fought with the worst living conditions.
We suggest you get inked on the wrist; it is one of the best placements for this tattoo because it can be seen every day.
Final words by

Fix The Life
Get inked with a heart tattoo to showcase your emotions of pain, love, or faith. Choose from the above-mentioned tattoo ideas to get a perfect heart tattoo representing your feelings or emotions.
Comment down below if you found this article helpful.