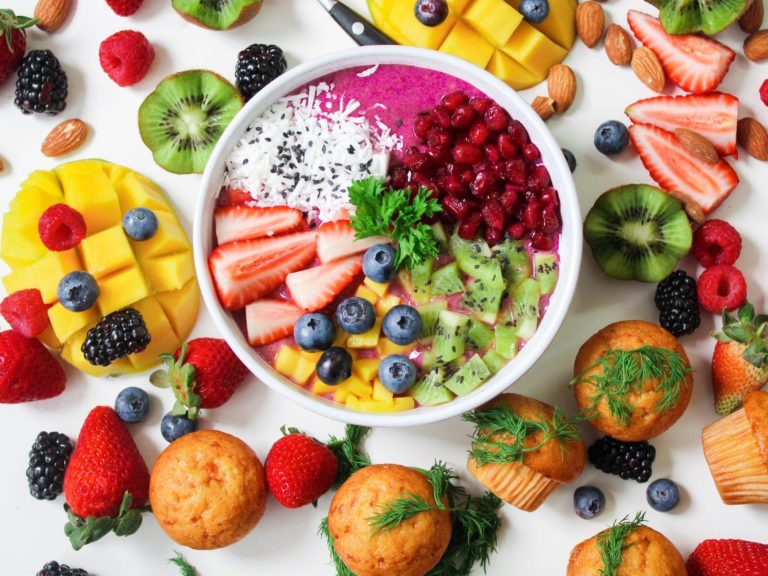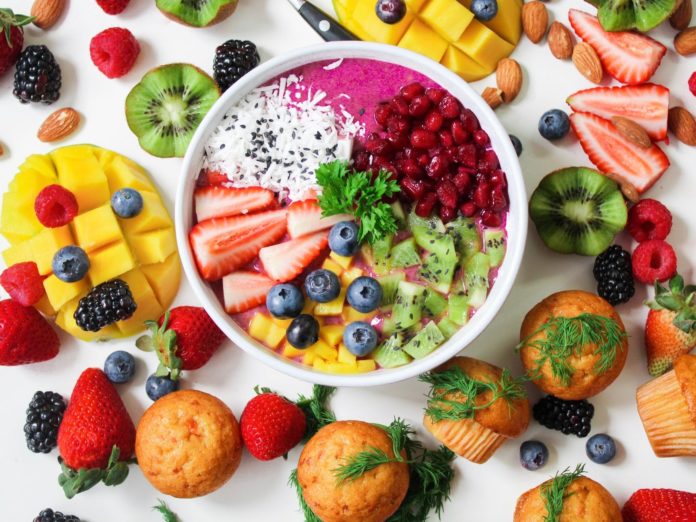 Do you have gluten intolerance or celiac disease? Are you looking for gluten-free snacks? If yes, then you are in the right place. Finding the best and healthy gluten-free snacks is a struggle. You can find ample gluten-free snacks to buy in stores; however, they are high in calories and have added sugars.
Instead of relying on packaged foods, it is best to make your own gluten-free snacks at home.
People who have celiac disease can have snacks that are high in vitamins, fiber, and minerals because the gluten intestinal damage increases the risk of nutritional deficiency. (Source) 
So here we have mentioned a List of gluten-free foods and snacks to help you.
List of gluten-free foods and snacks
If you are wondering whether these are appropriate for kids, then you have nothing to worry about.  This list includes the best gluten-free snacks for kids as well as adults. 
Turkey-wrapped cheese sticks
If you want a protein-rich gluten-free snack to curb your hunger, then try turkey cheese sticks. To make this delicious snack, all you need to do is wrap a thin gluten-free turkey breast slice around a cheese stick.
Yes, it is notable to see lactose intolerance in people with celiac disease and IBS, but as the intestine heals, it becomes easy to digest dairy products.
It is easier to tolerate hard cheese like cheddar cheese, as it contains less lactose in comparison to milk.
READ MORE: Popular Weight Loss Diet Foods
Popcorn with fruit, chocolate, and peanuts
Popcorn is a good source of fiber and a gluten-free whole grain food option.
If you are looking for a light snack, then try air-popped popcorn with melted dark chocolate and toss in some dry fruits like cherries and cranberries.
You can also add peanuts for an extra dose of healthy fats and plant-based protein. Peanuts and chocolate are gluten-free foods and can make you feel full for a longer time.
Instant oatmeal with apple, walnuts, and cinnamon
If you are going out for gluten-free snacks to buy at the grocery store, keep one thing in mind. Gluten-free things like oatmeal can be contaminated with wheat during harvest, manufacturing, and transportation. It is important to buy certified gluten-free oats and other items.
You can make a warm and filling snack by combining instant oatmeal with walnuts, apples, and cinnamon.
Grass-fed beef jerky
Beef jerky is rich in protein, which makes it a filling snack. There are various options available in high-quality beef jerky, including grass-fed options, and gluten-free making it apt for people with celiac diseases.
Grass-fed beef has high anti-inflammatory nutrients like antioxidants and omega-3 fatty acids. Read the label carefully because some brands make beef jerky with wheat flour or soy sauce and malt extract.
Cucumber-hummus sandwiches
Hummus is a protein-rich and nutritious dip made with sesame seeds and ground chickpeas. However, there are premade gluten-free hummus available in the supermarkets.
Hummus is one of the best gluten-free snacks for kids. It can be used when making mini sandwiches with sliced cucumbers.
Fruit and nut tortilla roll-up
There is no better healthy snack than fruits. To make healthy gluten-free snacks, you can choose a gluten-free tortilla made with buckwheat, teff, or brown rice.
For a few seconds, warm the tortilla chips in the oven and spread unsweetened almond butter on one side. Top it with half-diced apple or fresh berries, and then roll back the tortilla.
Yogurt parfait with granola
These gluten-free snacks are super easy to make, and you need to buy only two items.
Take a bowl and layer green yogurt, top it with berries and any fruit of your choice. Top it with gluten-free granola and seeds or nuts.
Use ½ cup plain greek yogurt serving. It will provide about 10% of the daily required calcium content. People with celiac disease are deficient in calcium.  (source)
Yogurts contain active and live bacterial cultures that break down the lactose. This helps in digesting yogurt easily as compared to milk.
Toast with beans and olive oil
Gluten-free bread usually becomes very dry, but you can toast them to make them palatable. You can make your own protein-rich snack by heating canned navy beans and spreading them evenly on the toast.
Drizzle some olive oil, sprinkle pepper and salt. You can also top some fresh herbs over toast. You can also buy a new toaster to avoid gluten contamination. Use reusable toaster bags to prevent contact with crumbs.
READ MORE: Try these delicious and healthy snacks for work
Bite-size zucchini pizzas
All kids love pizza, and this gluten-free zucchini pizza is perfect for kids with celiac disease.
Make your own pizza crust using vegetables. Cut zucchini into thick slices and brush both sides with olive oil. Put all the zucchini slices on a baking sheet and let them broil for 2 minutes in the oven from both sides.
Take out the zucchini, and spread pasta sauce on each side, top it with mozzarella and cream cheese. Broil it again for one minute until the cheese melts.
Mango with lime juice and chili powder
Mango is the most loved fruit of all. When combined with chili powder and lime juice, it becomes a good source of Vitamin B6 and A; both of these nutrients are deficient in people with celiac diseases. (source)
Making this fruity treat is very easy. Cut mango into square cubes, top it with lime juice. You can also sprinkle chili powder for extra spice.
Tomato-basil mozzarella skewers
Skewers are a perfect fit for festive appetizers during gatherings. It is super fun and easy to make this treat.
This is one of the most delicious and best gluten-free snacks to make at your house.
All you need to do is thread cherry tomatoes, mozzarella cubes, and fresh basil leaves on bamboo skewers. You can serve them with balsamic vinegar and extra virgin olive oil.
Sweet and crunchy stuffed dates
Make super simple gluten-free snacks at home using pitted dates along with unsweetened peanut butter, coconut flakes, and chopped walnuts.
Three dates contain about 5 grams of fiber. Gluten-free diets can be low in fiber at times and may cause constipation. Adding dates to your diet will help in improving your digestive health.
Black bean salad with avocado
Avocados are a very healthy snack loaded with healthy fats and fiber, which benefits your gut and digestive system.
To make a gluten-free and filling snack, toss half cubed avocado with 1/4th cup black beans. Add fresh cilantro, chopped onions, lime juice, salt, and pepper.
Do-it-yourself trail mix
Want a nutritious trail mix for when you are on the go? This mix of seeds, nuts, unsweetened dry fruits like apricots and goji berries. Always buy these foods in seal-packed containers to avoid contamination.
This trail mix is full of energizing and calorie-rich foods. Only take a handful potion, do not overeat.
READ MORE: Surprising Benefits of Wheat Germ Oil.
Vegetable soup
Canned soup makes the best gluten-free snacks for kids to buy at the supermarket. Not only this, but you can also freeze homemade soup in an airtight glass container to eat later.
Pick high-fiber soups to stay full for a longer time, like vegetables and legumes.
Before buying a canned soup, always make sure that it is certified as gluten-free.
One more problem with canned soup is that these are packed with gluten ingredients like barley and noodles, and some soups contain wheat flour as a thickening agent.
Tuna lettuce cups
Tuna and lettuce make a very satisfying and high-protein snack along with a gluten-free dip of mayonnaise and hummus. Spoon the dip onto a leafy green vegetable like Swiss chard.
Tuna is usually available in convenient snack-size containers. Buy from brands that catch low-mercury fish. Avoid buying canned tuna containing gluten ingredients like wheat protein.
READ MORE: How to Calculate Your Calories?
Rice cakes with peanut butter and banana
Rice cakes are usually made using whole grain brown rice. Some rice cakes also contain gluten-free and nutritious grains like sorghum and quinoa.
Make thin rice cakes that work as a sandwich. Top them with unsweetened banana, peanut butter, and cinnamon.
Sweet potato chips with tzatziki sauce
We all know how much the kids love chips. How could we not include chips in this list of gluten-free snacks and foods? One ounce serving of sweet potato chips contains 37% of the Vitamin A RDI.
People who are newly diagnosed with celiac disease suffer from Vitamin A deficiency.
You can pair the sweet potato chips with tzatziki sauce, a cucumber and yogurt dip. If you don't have time to make it at home, you can buy premade from stores.
If you want, you can easily make sweet potato chips at home. Cut sweet potatoes into thin slices and toss them in olive oil and salt. Lay them on a lined baking sheet and bake at 400 degrees Fahrenheit for 25 minutes. Flip the chips in between cooking.
RELATED: Low Calorie Potato Skin Recipe
Honeydew with raspberries
Cubed honeydew melon, raspberries with a sprinkle of fresh mint make a very refreshing snack. Raspberries and honeydew are gluten-free naturally. These are packed with minerals, vitamins, and fiber along with Vitamin C.
Vitamin C is essential to boost the immune system and provide antioxidants to protect the cells from free-radical damage.
Egg-salad-stuffed mini bell peppers
Imagine eating miniature-sized bell pepper for your midday snack. Cut bell peppers into half and get rid of all the seeds.
For the salad, chop hard-boiled eggs and mix in some diced onion and gluten-free mayonnaise or greek yogurt. Add pepper and salt to taste.
Eggs are loaded with vitamin B12, which is good for newly diagnosed celiac disease people. Vitamin B12 is good for energy production, DNA synthesis, and nerve function.
The bottom line
Gluten-free snacks are super easy to make. There are plenty of delicious snack options that you can enjoy when on a gluten-free diet plan. This list of gluten-free snacks and foods includes different options packed with nutrients, fiber, and vitamins suitable for kids.
Let us know in the comments below which snack you are going to try next.