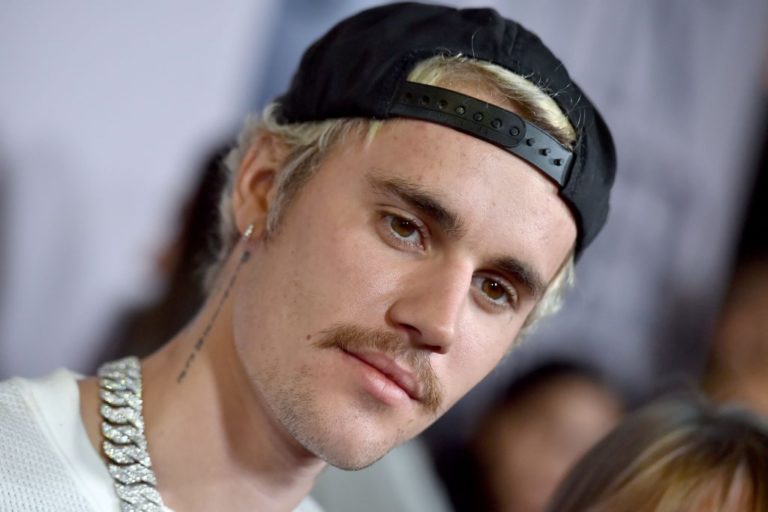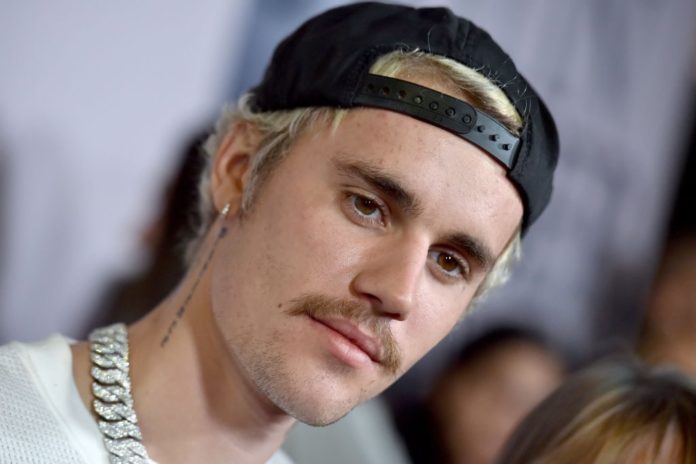 "And I was like baby, baby, baby oh… like baby, baby no… I thought you would be mine." I bet you are not but singing these lines. We have all danced to the beats of Justin Bieber's songs. Whether you hate him or love him, you can not ignore a big star like him. Now, have you ever thought, How Much is Justin Bieber Net Worth? If yes, then here is an article about it.
Justin Bieber Introduction
Justin Bieber Net Worth 2020 – $285 Million
Age – 26
Birth Date – March 1, 1994
Birth Country – Canada
Source of Wealth – Singing
Justin Bieber is a famous Canadian pop singer with a net worth of $285 million.
He was first discovered on YouTube by a talent manager, and at the present time, he is the first artist to surpass around 50 million subscribers on YouTube (Source).
It is a great achievement that increases the urge to look at his life and know more about Justin Bieber's net worth and his source of income.
Justin Bieber has not only surpassed the highest number of subscribers on Youtube but has also sold over 150 million records worldwide now.
That's not it; there is more. In touring years, Justin Bieber is one of the highest-paid stars on the earth, and he easily earns around $60-80 million from all the income sources.
RELATED: How Rich is Kanye West?
Early Life
Justin Bieber was born in London, Ontario, on March 1, 1994. His parents never married, and he was raised by his mother, Pattie Mallette.
His maternal step grand-father and grand-mother helped his mother to raise him. While growing up, Bieber learned to play guitar, drums, piano, and trumpet.
He completed his graduation in 2012 from St. Michael Catholic Secondary School in Stratford.
At the age of 12 in early 2007, Justin sang the "So Sick" song in a local singing competition; his mother posted the performance video on YouTube so that relatives and friends could see it.
She used to upload videos of Bieber singing cover songs on YouTube. His cover songs were famous among internet teens. 
READ MORE: Travis Scott's Net Worth in 2020
Breakthrough
Now that you have an idea about Justin Bieber net worth, you must be thinking, how did he get the first break? How did he become so popular? Relax! We have answers to all your questions.
Justin Bieber was first discovered by a talent manager named Scooter Braun. Scooter was searching videos on YouTube when he accidentally clicked on one of Justin's videos.
He was greatly impressed by Justin's performance, so he tracked him and talked to his mother to take him to Atlanta.
Justin recorded some demo tapes there, and after one week of arriving in the city, he sang for Usher. Now you must have got an idea about his talent.
Soon after his songs for Usher, he was signed by Raymond Braun Media Group (RBMG). It was a joint venture run by Braun and Usher. The venture helped him to audio for the famous The Island Def Jam Music Group.
In October 2008, Justin signed to Island Records. Then he moved to Atlanta with his mother to continue the work with Usher and Braun.
Later in 2008. Braun became Bieber's manager. With the Island Group, he released his first hit single, "One Time," in 2009. Since then, he has been on the list of Billboard Hot 100. "One Time" was ranked at No. 17 on the chart. However, eighteen of Bieber's Songs in the past decade have been on the list of top ten hits.
RELATED: How Did Kylie Jenner Became So Wealthy?
Achievements
In 2010, Justin released his debut album named "My World" and "My World 2.0′, which took his popularity to new heights.
He promoted the albums through different promotional activities on different live shows like "Good Morning America," "The Ellen DeGeneres Show," and "The Today Show."
After one month of the release, the album sold around one million albums in America. Seeing the popularity of the album, RIAA certified the album. The album has been 5x platinum.
My World 2.0 ranked number one on the US Billboard 200, and it sold around 698,000 copies in just the first three weeks of the release. This achievement made Justin Bieber the youngest male solo act that ranked first in the chart.
Justin became one of the best-selling singles after the release of the single "Baby."
The songs sold 15 million copies around the world, which took his popularity to another level. After this song, Justin became highly popular across the globe, and almost every teenager loved the song.
The popular hits contributed to increasing Justin Bieber's net worth and raised his income remarkably.
His second album was "Under the Mistletoe." It was a set of Christmas songs, and it sold around 2 million copies. Justin's popularity increased with the release of each album.
His third album, "Believe," was released in 2012, and it sold around three million copies across the globe.
In 2011, Justin Biber was ranked number two in the Forbes list of Best Paid Celebrities under the age of 30.
He made around $53 billion in a period of just 12-months (Source). After reading about the popularity of his albums, you might have got an idea about what is Justin Bieber net worth.
READ MORE: How Much do Kim Kardashian Earns Annually?
Personal Life
Now you must be thinking, how old is Justin Biber? Or how tall is Justin Biber? If yes, we have got you covered.
Born in 1994, Justin is 26 years old and is 5'9″ in height. In 2010, he came into a relationship with famous singer and actress Selena Gomez. The couple had an on and off relationship until 2018.
During his breaks with Salena, Justin dated Hailey Baldwin from 2015 to 2016. She is the daughter of famous actor Stephen Baldwin. The couple reconciled in 2018 and got officially married on September 30, 2019.
Justin has attained extraordinary success in the world of the music business, but like other young celebrities, he has also been a part of many scandals and controversies.
In 2014, Justine was arrested for drag racing, DIU, and resisting arrest. He also exhibited erratic behavior during the arrest. His popularity remarkably dipped due to his actions.
In 2015, Justin was roasted by many celebrity roasts like Snoop Dogg, Ludacris, Kevin Hart, Shaq, and many more.
He smartly replies to the roasters with a clever statement, "What do you get when you give a teenager 200 million? A bunch of has-beens calling you a lesbian for two hours."
READ MORE: Everything About Eminem: Controversies, Personal life and Much More.
Business Endorsements and Ventures
Justin Bieber's fame has led him to enjoy various lucrative business partnerships.
He has worked with famous companies like Nicole by OPI, Calvin Klein, Adidas, Proactive, Schmidt's Naturals, and Walmart. He has also launched various fragrances like Girlfriend, Someday, and Justin Bieber Collector's Edition. 
READ MORE: How Much do Ryan Reynolds Charges for a Movie.
Final Words
Justin Biber is one of the popular stars who attained remarkable stardom at a younger age. He has released various famous albums and has been a mainstay in the Billboard list of top 100. Like other stars, he has also been a part of various controversies, which impacted his stardom. However, he still has the highest number of subscribers on YouTube.
Justin Biber net worth is a result of his albums, stage shows, and his business partnership with lucrative business partnerships. If you are a Justin Bieber fan and loved the article, drop a comment.