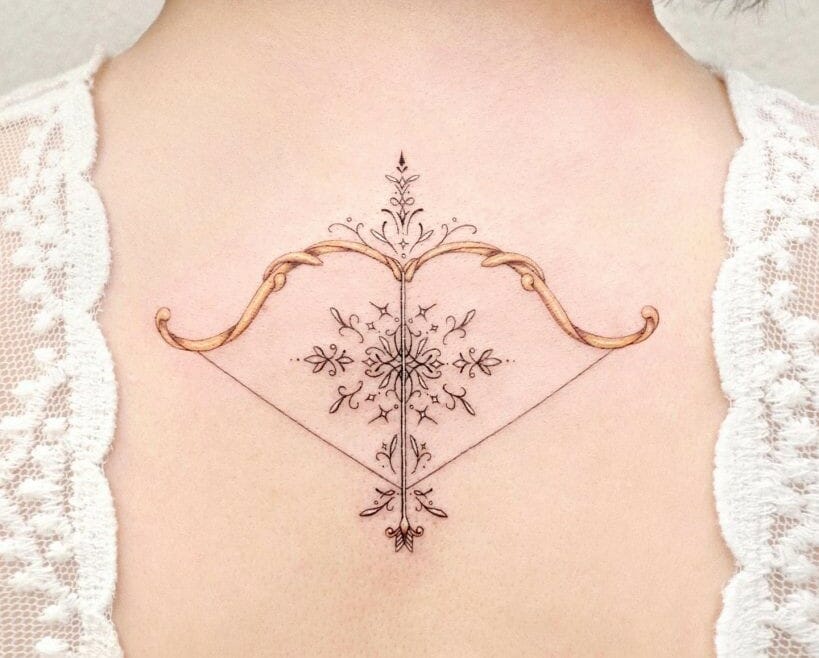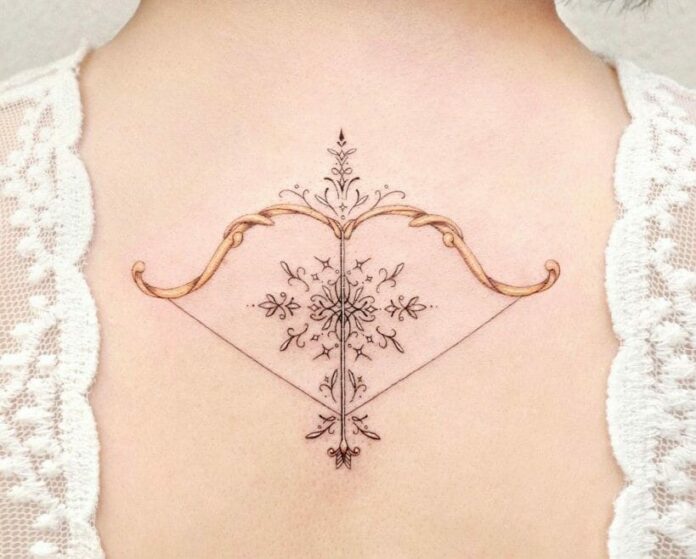 Are you looking for tattoo ideas that symbolize female strength? In this article, we've gathered a collection of inspiring female strength symbol tattoos that celebrate resilience and power.
Tattoos are a unique type of body art created by putting ink under the skin to make designs. They can remind people of their inner strength and beliefs.
For women, there are many themes and symbols that represent strength, loyalty, and stability. Each design has its own meaning and tells a story of personal resilience and feeling powerful.
Some popular themes for women include intricate Norse mythology tattoos, as well as simpler designs like a heart or a tattoo of a spirit animal. These symbols let women show their emotional and physical strength while also celebrating their individuality.
In this post, we will explore the origins and meanings of the Female Strength Symbol Tattoo. We'll look into its cultural and historical importance, and understand why many people still choose it as their preferred symbol.
It might even make you think about its significance in a broader sense or whether it's something you'd like to have as a tattoo yourself.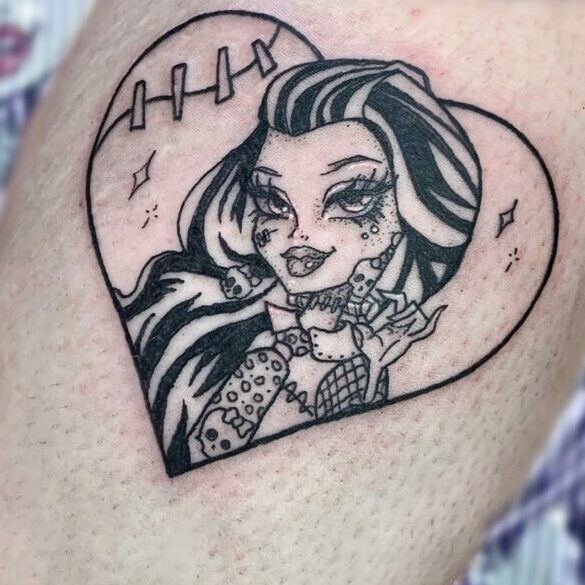 Now, let's explore some great Female Strength Symbol Tattoo ideas that you can think about for your next tattoo.
Meaningful Female Strength Symbol Tattoo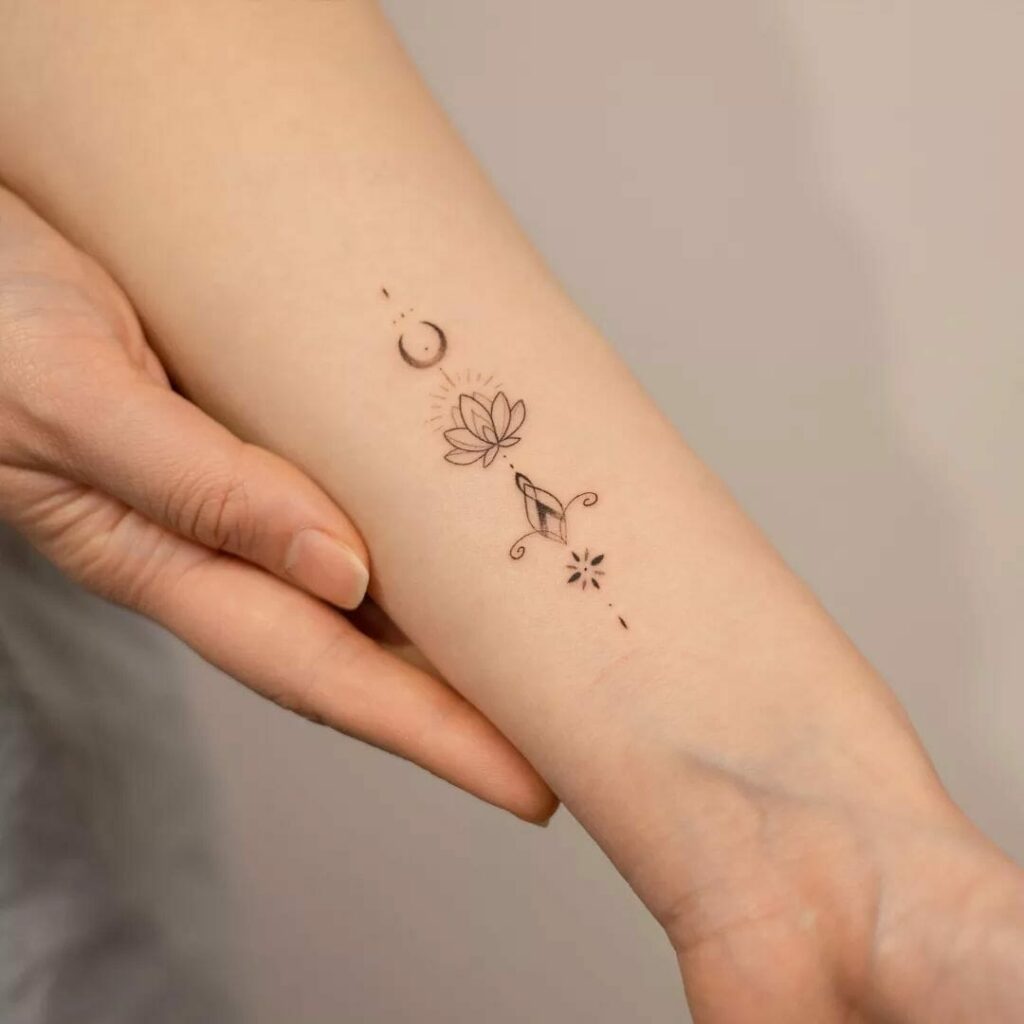 Small tattoos are a common way for women to show their inner strength and toughness. On the forearm, it displays a delicate lotus flower next to a crescent moon.
While this strength tattoo has a religious meaning, it's also personally important to the person who wears it.
The lotus flower represents wisdom, strength, and growth. It's often connected to those who are trying to become better and overcome challenges.
On the other hand the crescent moon stands for change and transformation. When combined with the lotus, this tattoo represents a continuous journey to become better and grow personally.
The Moon and Lotus Tattoo is a small but meaningful choice that many women pick to represent their inner strength. Usually placed on the forearm, it combines the images of a moon and a lotus flower.
The lotus is known for showing purity, wisdom, and personal growth, while the moon is a sign of always changing.
Meaningful Small Female Strength Symbol Tattoo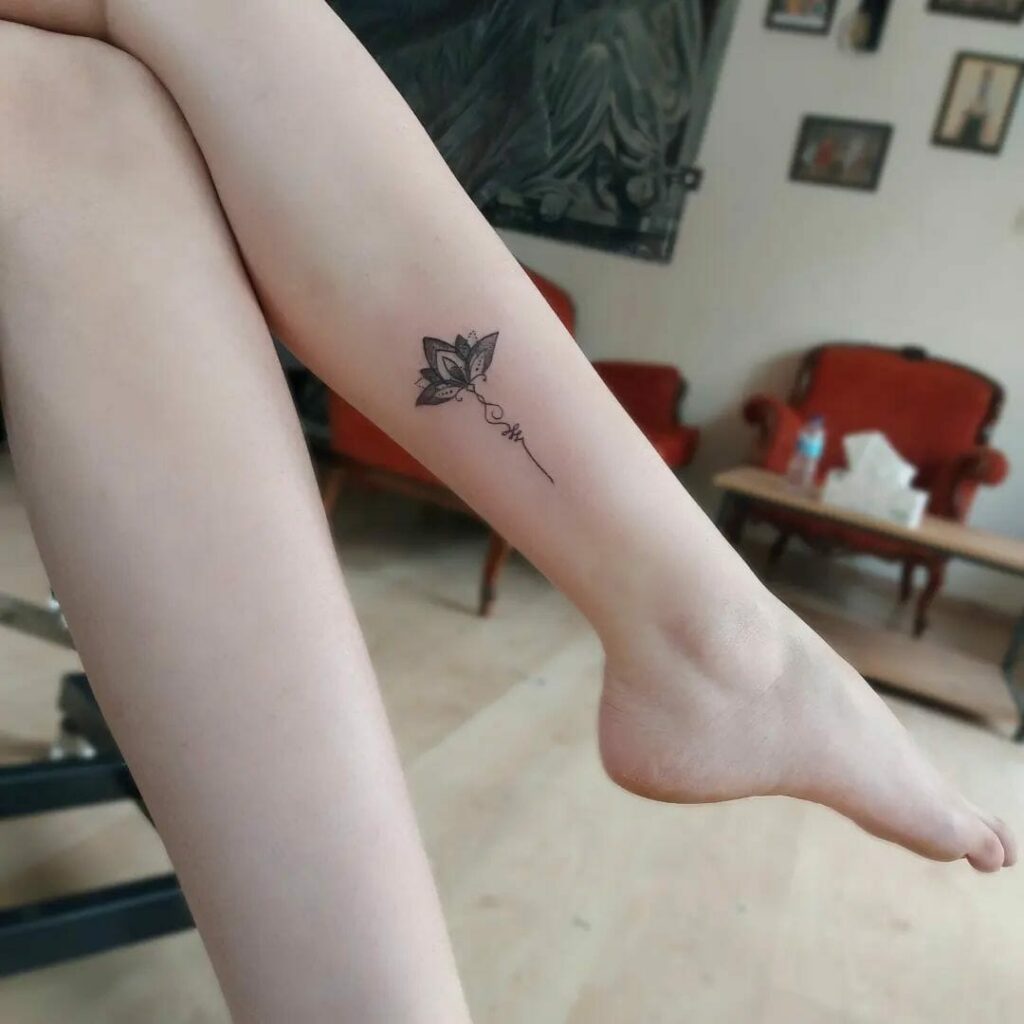 Tattoos have been a way to show what we think, believe, and where we come from. If you want a popular and meaningful tattoo, lotus tattoos are a good choice.
In this picture, there's a pretty lotus flower tattooed on a woman's leg. These kinds of tattoos are getting more popular among girls, and using new ink makes the design look more alive.
The lotus flower isn't just nice to look at; it also means something spiritual. In Hindu culture, it has been a symbol of purity and spiritually aware for a really long time.
The old symbol of the lotus flower also shows how you can become better as a person. It grows in muddy water but turns into a beautiful flower.
Getting a lotus flower tattoo might help you remember that you're on a journey to be a better you and to find your own inner beauty. Tattoos have often been used to show culture and religion.
The lotus tattoo is a popular choice, especially on a woman's leg. Coming from ancient Hindu culture, the lotus has meant being spiritually awake and beautiful for many years.
It's not only a sign of being pure, but also of changing and growing as a person.
Deep Meaning Female Strength Symbol Tattoo Designs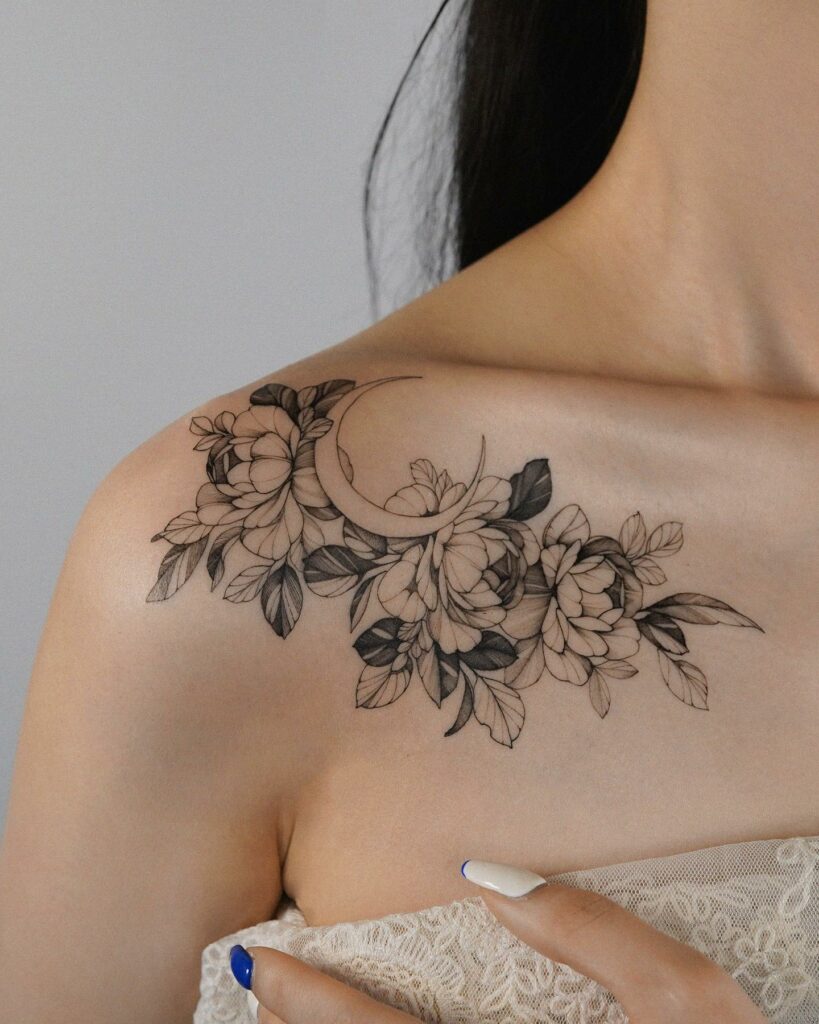 Talking about tattoos, sometimes keeping it simple is really attractive. Small tattoo designs can be just as cool and interesting as the bigger ones.
A popular choice is the moon tattoo, often combined with roses for a touch of romance. Moon tattoos are especially liked during the Flower Moon time in May.
Imagine a picture of a moon and flowers on a woman's shoulder, giving off a dreamy and magical vibe. The moon stands for change, growth, and how time passes, and it also shows strength and good luck.
If you're dealing with mental health issues, this design could be a special way to show your journey towards getting better and growing.
For people who want a subtle but meaningful tattoo, a moon mixed with flowers is a great idea. This design, inspired by the Flower Moon in May, is often put on the shoulder.
Different cultures see the moon as a symbol of change, growth, and the way time moves on. When it's connected with flowers, it becomes a sign of starting fresh and coming back to life.
Feather Tattoo Ideas For women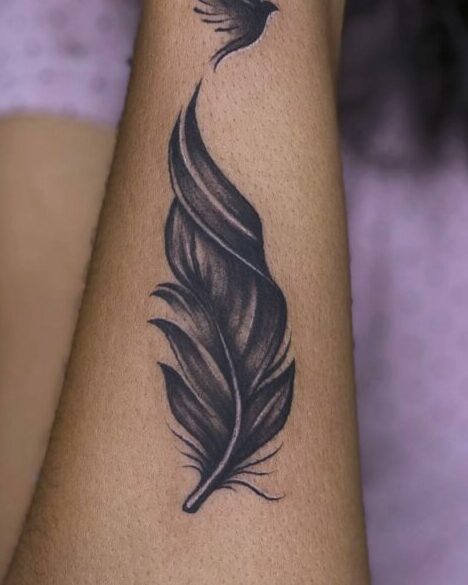 When thinking about tattoo ideas for women, it's important to know what a tattoo design represents. A popular choice is the feather tattoo, often placed on the wrist.
This design is a good option if you're looking for something less painful. Feathers symbolize freedom, much like how birds are associated with it. Moreover, the tattoo also stands for strength, courage, and wisdom.
Strength means being able to overcome tough situations, which is why this tattoo is a wonderful choice for women who want to feel strong and empowered.
It's even thought to bring good luck. These small tattoos are adorable and can add to how you look.
A feather tattoo, usually on the wrist, looks nice and has a lot of meaning. Feathers are linked to birds and their freedom. Additionally, a feather also represents bravery, wisdom, and strength. This makes it a symbol of strength and confidence.
Phoenix Tattoo Designs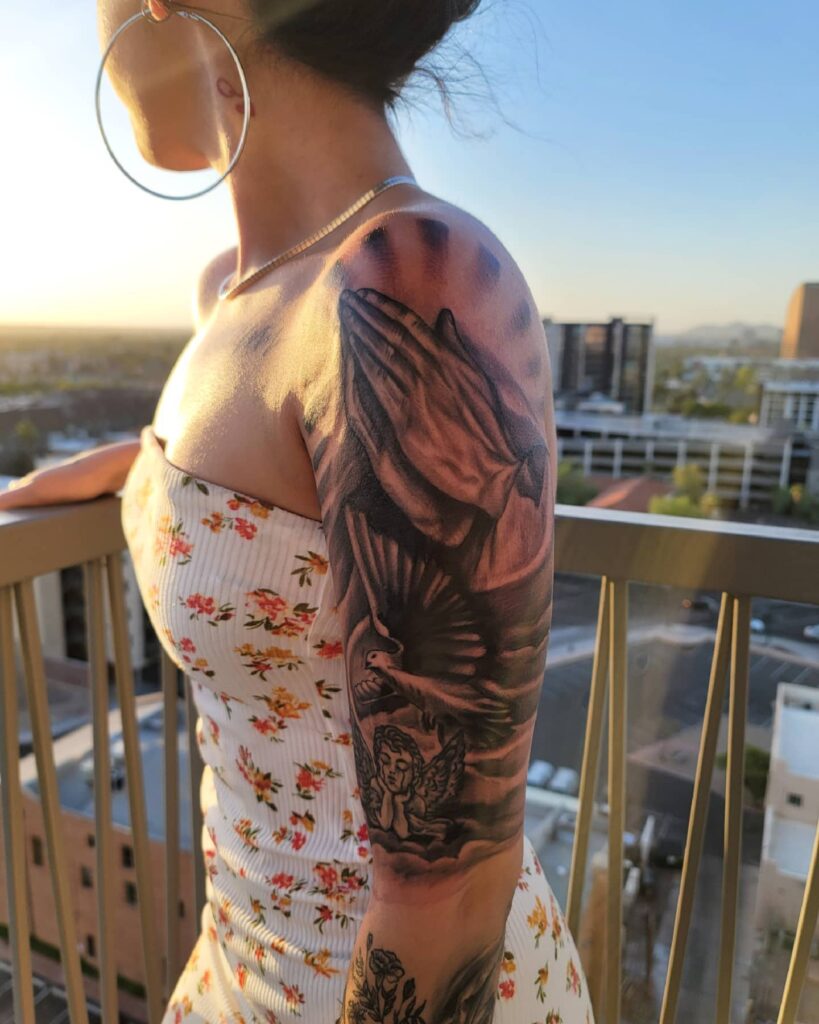 The Phoenix tattoo is a fantastic design that can look really cool covering your whole arm. In this picture, you'll also spot a flying dove and hands praying.
The Phoenix bird has been part of stories since ancient times. It stands for how life goes in circles and starts anew, like nature's cycle. It's a perfect way to show birth, death, and coming back to life.
People who want to show they're starting fresh often like this tattoo idea. The hands praying show Christianity and how strong prayer can be.
The dove in the picture adds to how nice the tattoo looks and means love and peace. If you're after a tattoo that shows strength, power, and starting over, the Phoenix tattoo is a great choice.
The Phoenix tattoo is an amazing design that covers a whole arm. In this picture, you can also see a dove flying and hands folded in prayer.
The Phoenix bird has been part of stories for a long time. It represents how life goes in circles and starts anew, just like nature's cycle. It's a perfect way to show birth, death, and coming back to life.
People who want to show they're starting fresh often like this tattoo idea. The hands in prayer show Christianity and how strong faith can be.
The dove in the picture makes the tattoo even more beautiful and it means love and peace. If you want a tattoo that represents strength, power, and starting over, the Phoenix tattoo is a great choice.
Angel Tattoo Designs
Angel wing tattoos are a beautiful way to show your faith and belief in divine protection. This specific tattoo design is placed on the leg, which gives it a special meaning.
Angel wing tattoos are often a tribute to someone who has passed away, reminding us that they are now a guardian angel watching over us.
They also have an important place in Christianity, representing the holy and angelic side of a person. If you're searching for a small tattoo idea to honor a loved one, an angel wing tattoo could be a great choice.
Intricately designed angel wings on the leg can carry various meanings. They mainly symbolize faith and protection. Some see angel wings as a way to remember a loved one who has passed away, serving as a guardian angel.
For others, it reflects their Christian faith and reminds them of their spiritual nature.
Cross Tattoos For Women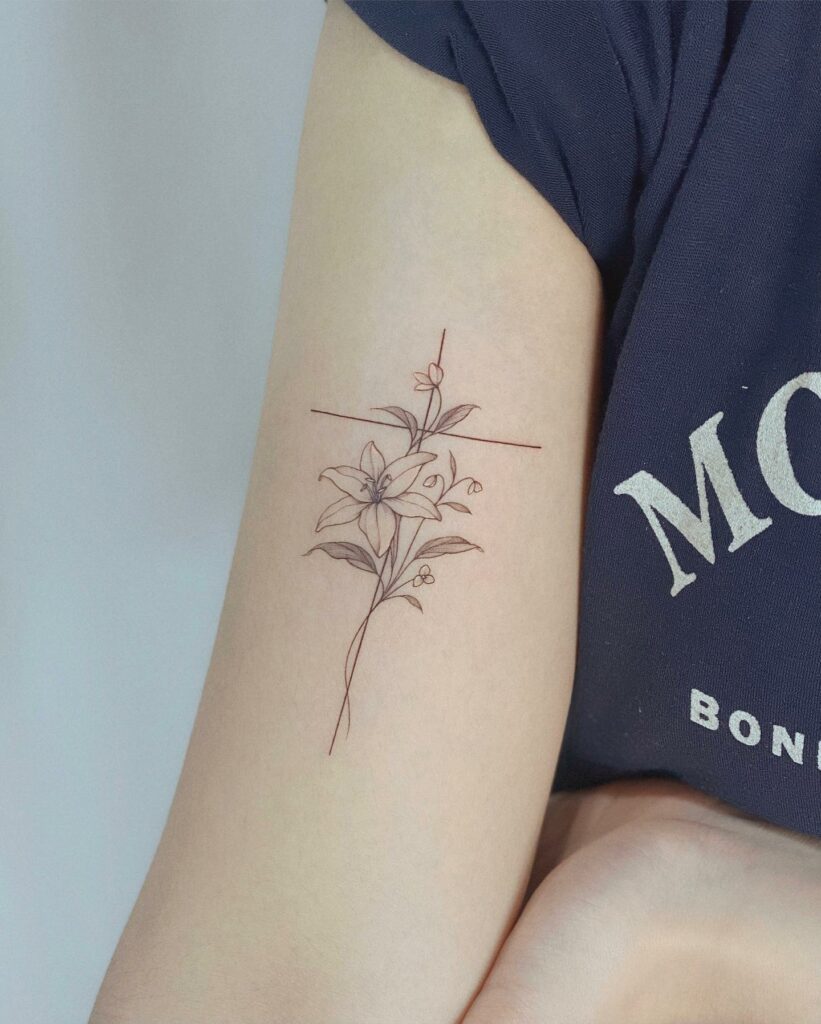 Cross tattoos have risen in popularity as a significant means of expressing a deep sense of faith and devotion to Christianity.
This specific tattoo design features a cross situated on the upper arm of a woman, symbolizing her inner strength and unshakable trust in God.
The incorporation of a lily flower into the design holds special importance, as it signifies qualities like purity, loyalty, and renewal.
In the context of Christianity, lily flowers hold a connection to the tears shed by the Virgin Mary at the cross of Christ.
The cross itself holds powerful symbolism, representing sacrifice and unconditional love, serving as the site where Jesus sacrificed himself for the salvation of humanity. You can also choose Jesus tattoos if you admire him and want blessings from the son of the God.
This particular tattoo design offers a meaningful way to display one's dedication to Christianity and can be seamlessly complemented by attire that reveals a full sleeve.
Deep Meaning Female Strength Symbol Girly Hamsa Hand Tattoo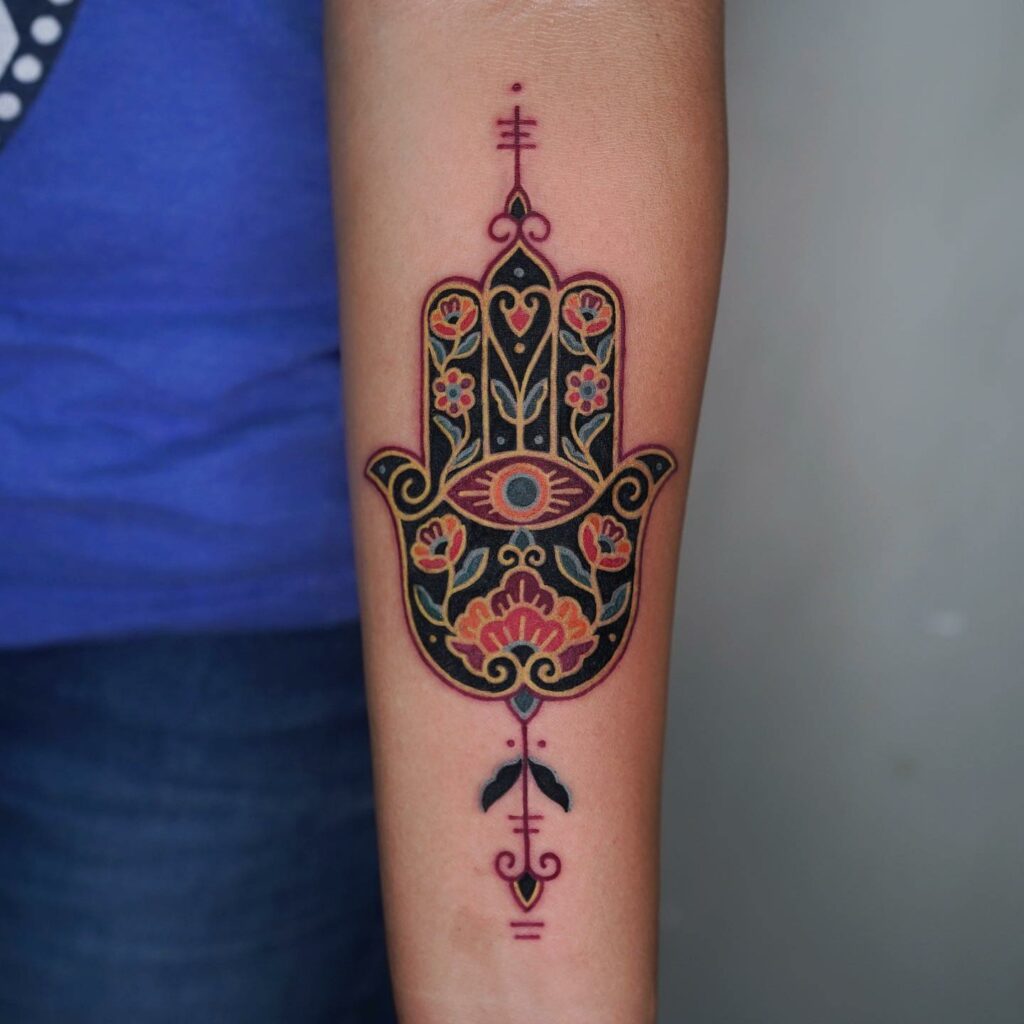 A variety of tattoos are available for people to choose from in order to express their emotional, physical, and mental strength. One such design is the Hamsa tattoo, which holds symbolic meaning as the hand of God.
In this specific case, a woman has opted to have the Hamsa tattoo on her upper arm, showcasing her strong faith in God and his support in overcoming life's challenges.
Hamsa tattoos are gaining popularity in contemporary times due to the belief that they can ward off negative influences and bring about good health, luck, and happiness to the wearer.
The roots of Hamsa tattoos can be traced back hundreds of years to ancient civilizations like Mesopotamia and Phoenicia. These historical artifacts offer insights into the cultural significance of the design and its enduring relevance.
The Hamsa tattoo, functioning as a symbol of divine protection, is thought to act against evil forces and attract prosperity.
With origins in ancient Mesopotamian and Phoenician societies, the Hamsa hand is considered a guardian against adversity and a symbol of positive fortune.
Arrow Tattoos Designed For Women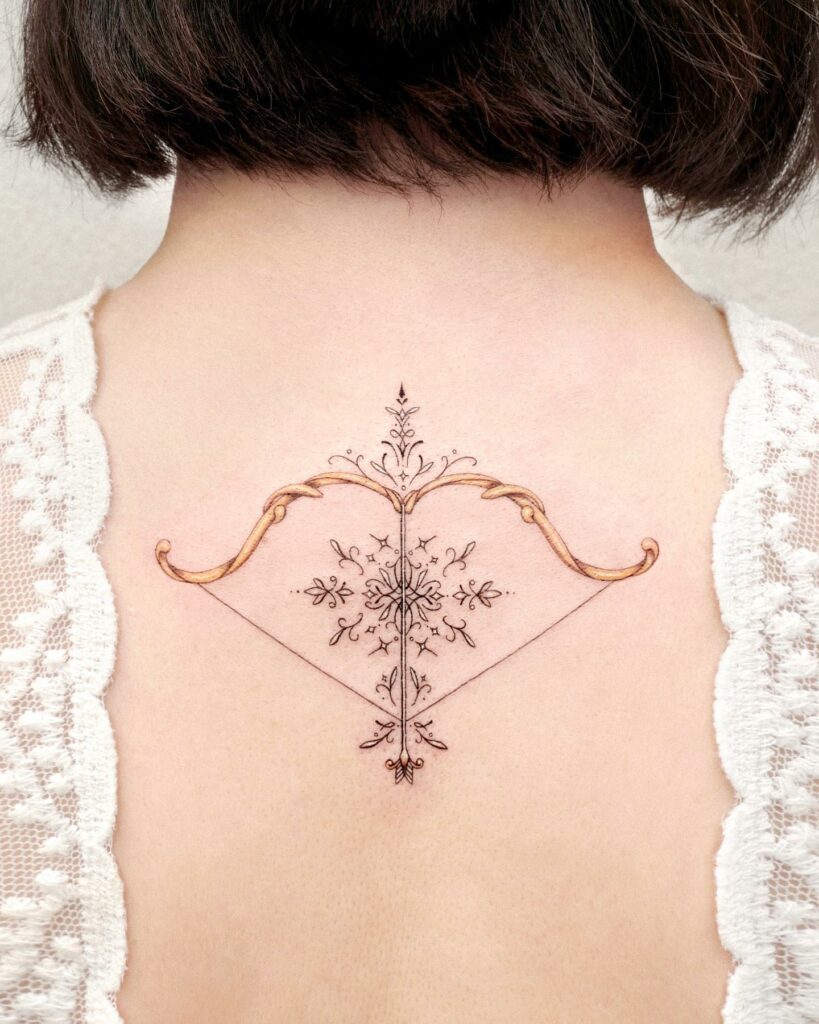 Choosing an arrow tattoo design is a great idea if you want a tattoo that shows both struggles and victories. This cool design has been inked on the upper back of a girl, and it has a shiny bow that makes it feel like something royal.
In the past, bows and arrows were used a lot in battles, and being good at archery was really important.
The arrow tattoo also has a deeper meaning. It represents the tough times and the good times in life. When you see an arrow being pulled back by a bow, it's like things are tight and hard.
But when an arrow is just sitting on the bow, it's like things are calm. This tattoo can remind you to stay strong when things are tough and to keep trying for success.
It can also remind you to leave behind the past and focus on what's happening now.
The arrow design on the upper back isn't just about looking nice. Back in history, arrows were really important for fighting, and they showed how skilled a person was.
When a woman gets this tattoo, it can stand for the battles and the wins in her life. An arrow that's pulled back shows the hard parts and the problems, but an arrow that's resting symbolizes peace and being calm.
Tree Tattoo Design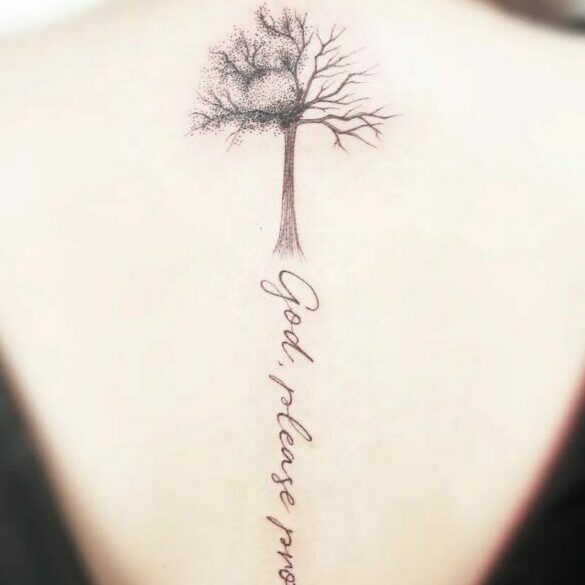 Tree tattoos are often connected with growth and can mean things like knowledge, wisdom, and spirituality. They are the symbols of strength, fertility, food, freedom, and living forever. Getting a spiritual tattoo can boost your strength and confidence.
The tree tattoo on the back of this woman is a beautiful way to show she feels close to nature and wants to be safe with the help of a higher power.
Tree tattoos usually have a lot of meaning and can be a strong way to show how tough you are inside.
If you want a tattoo that shows you can be strong and get through hard things, a strength tattoo might be what you want. There are many designs made especially for women, so you can find one that fits your style and who you are.
Tree tattoos, often on the back, have a big meaning. They can mean growing, learning, and feeling connected to something bigger.
These strength tattoo designs can also stand for being strong and getting through tough times. It's like saying, "I can do it!"
In the world of tattoos, each design tells a story. If you're thinking about a tattoo because it looks cool or because it means something special, knowing what it stands for can make it even more important.
NOTE: Tattooing of minors is against the law according to the Section 260.21 of New York State Penal Law
More Female Strength Symbol Tattoo Designs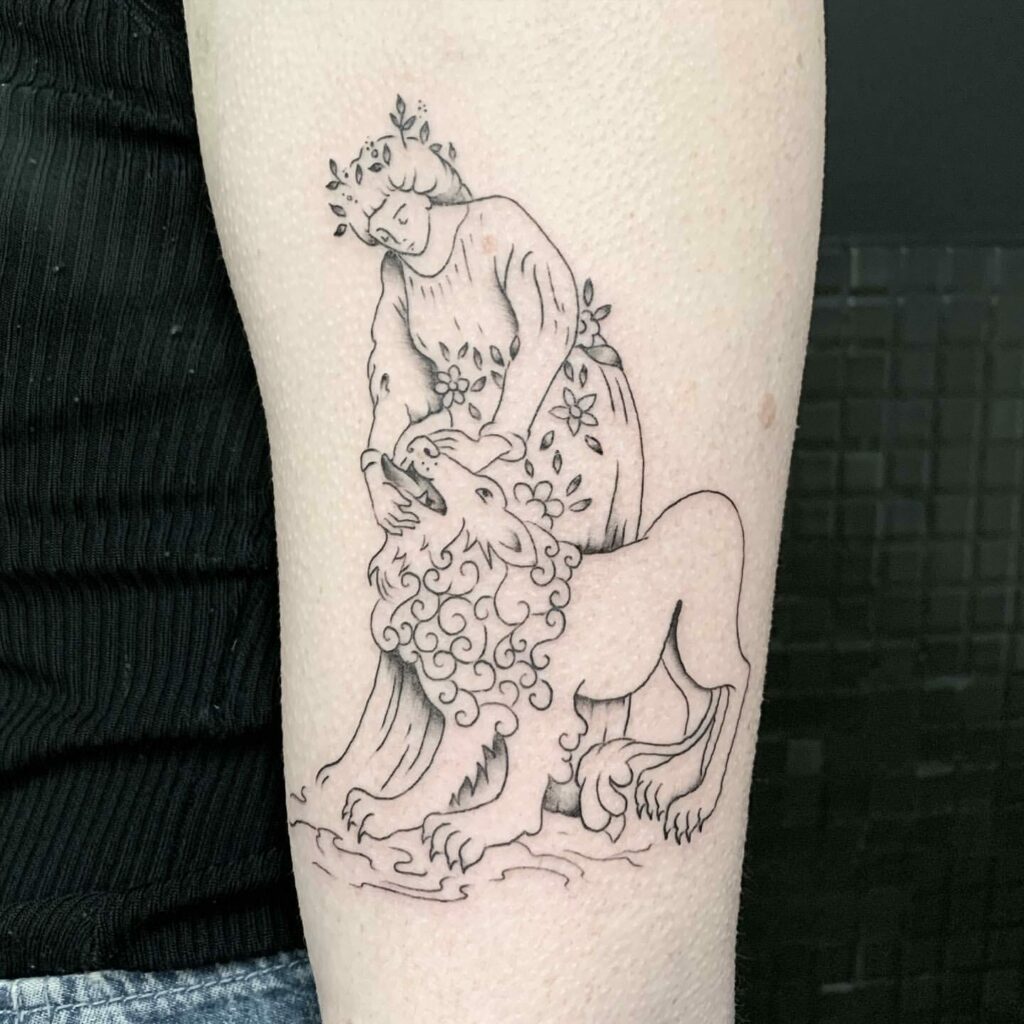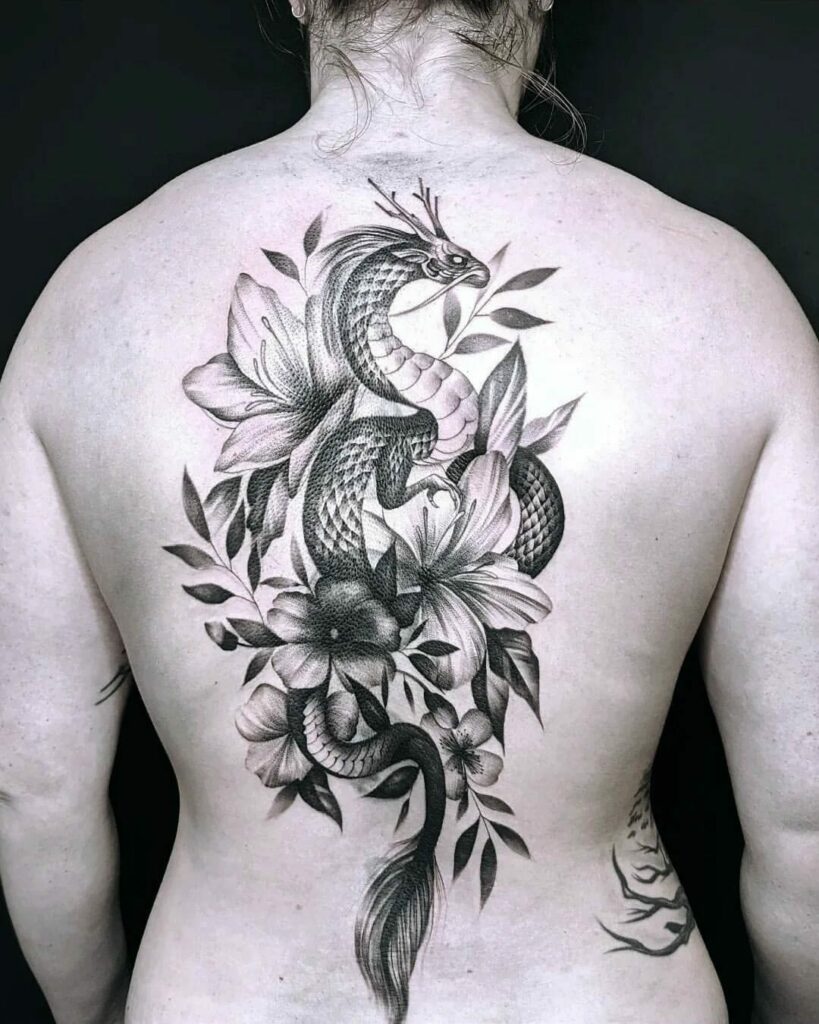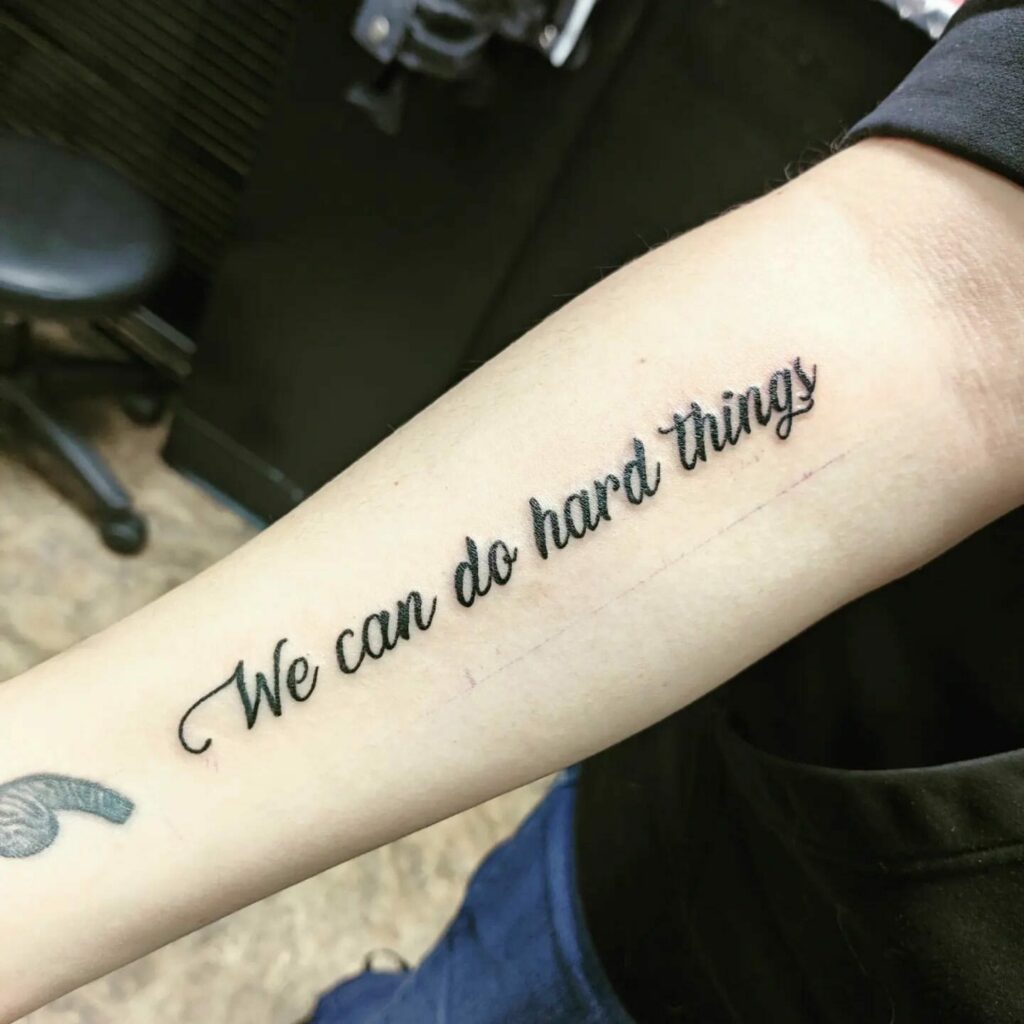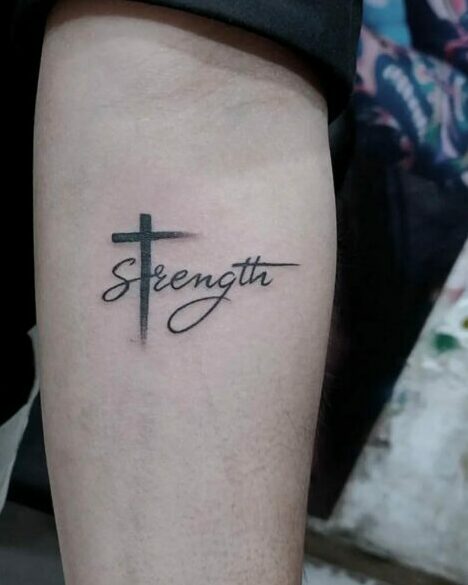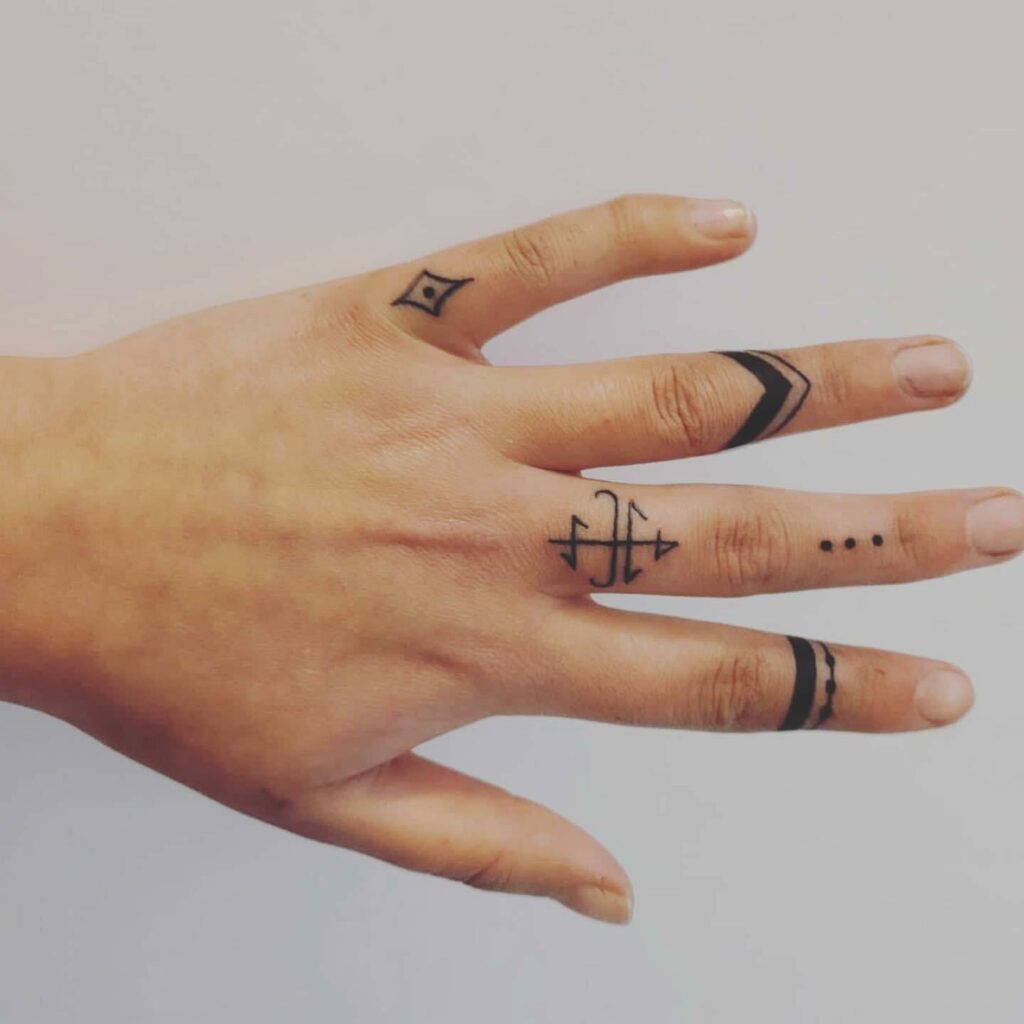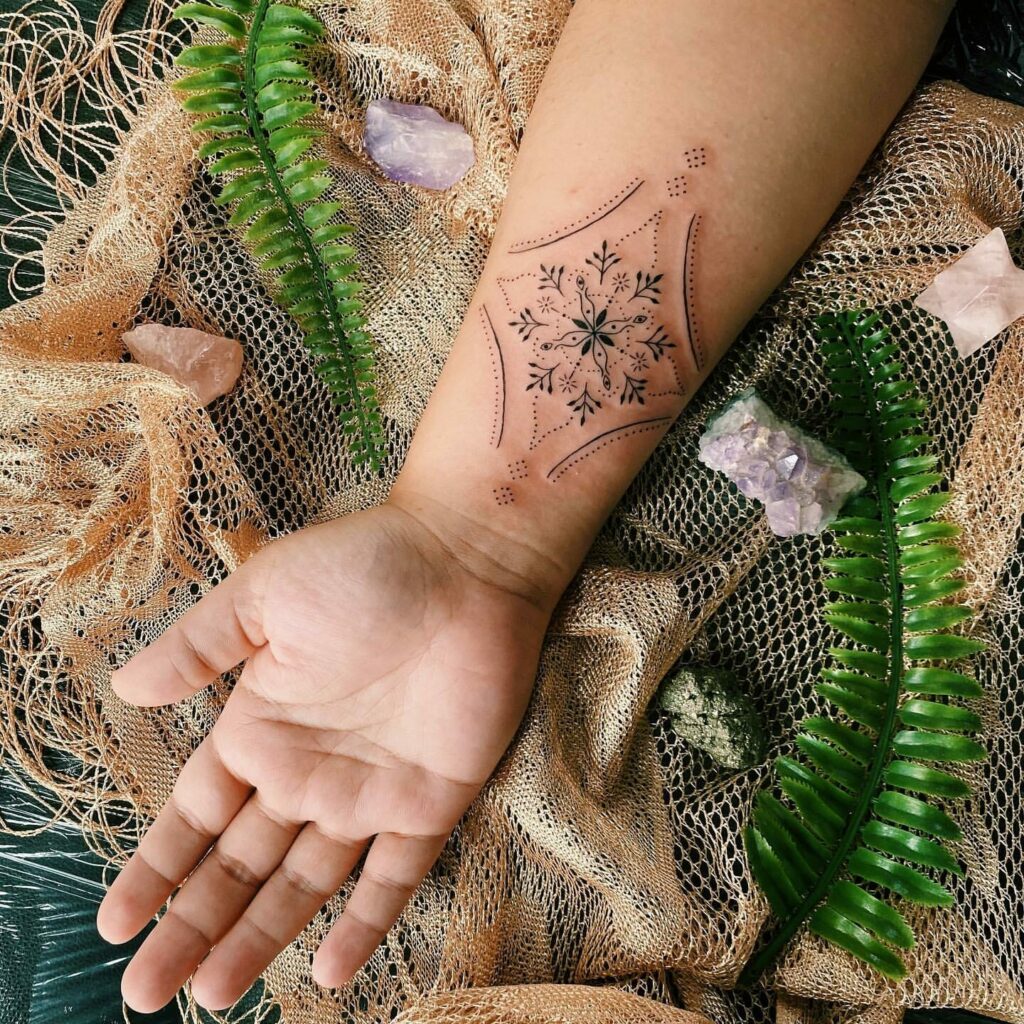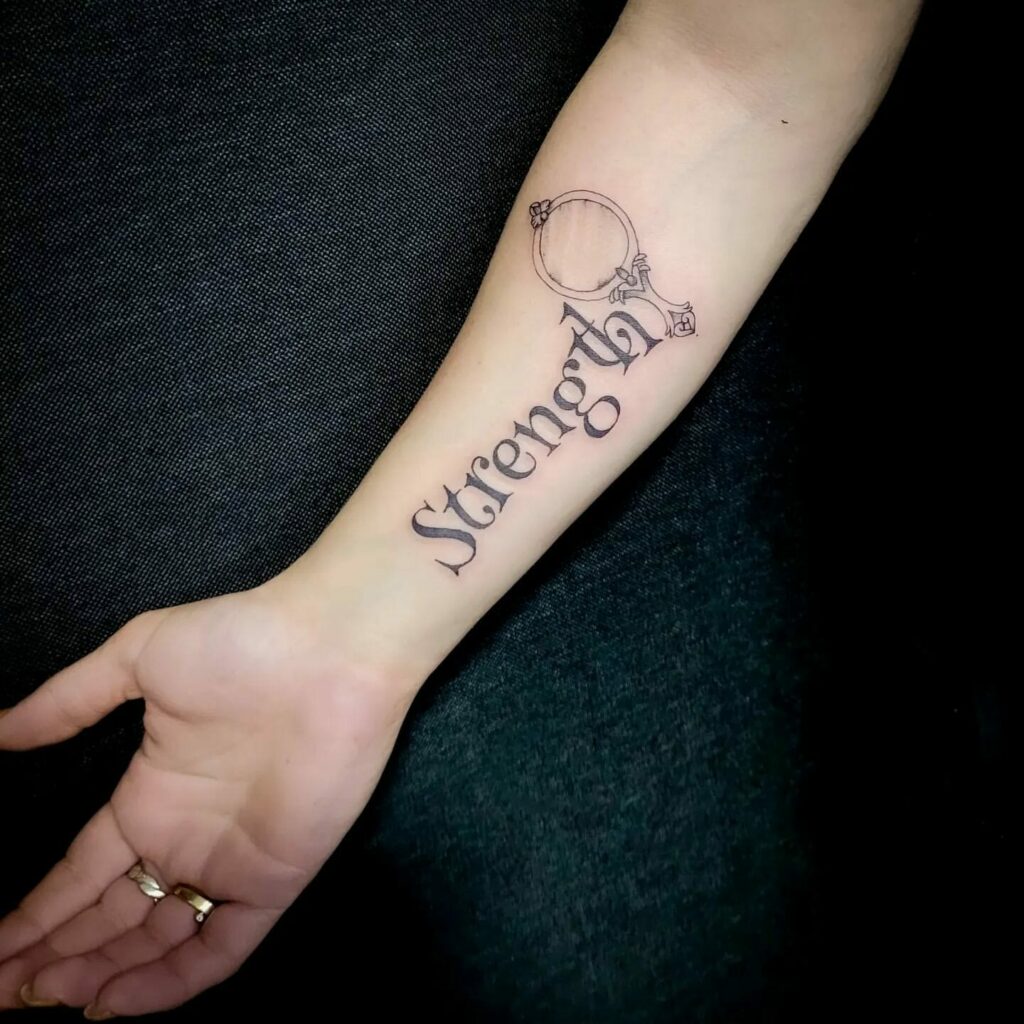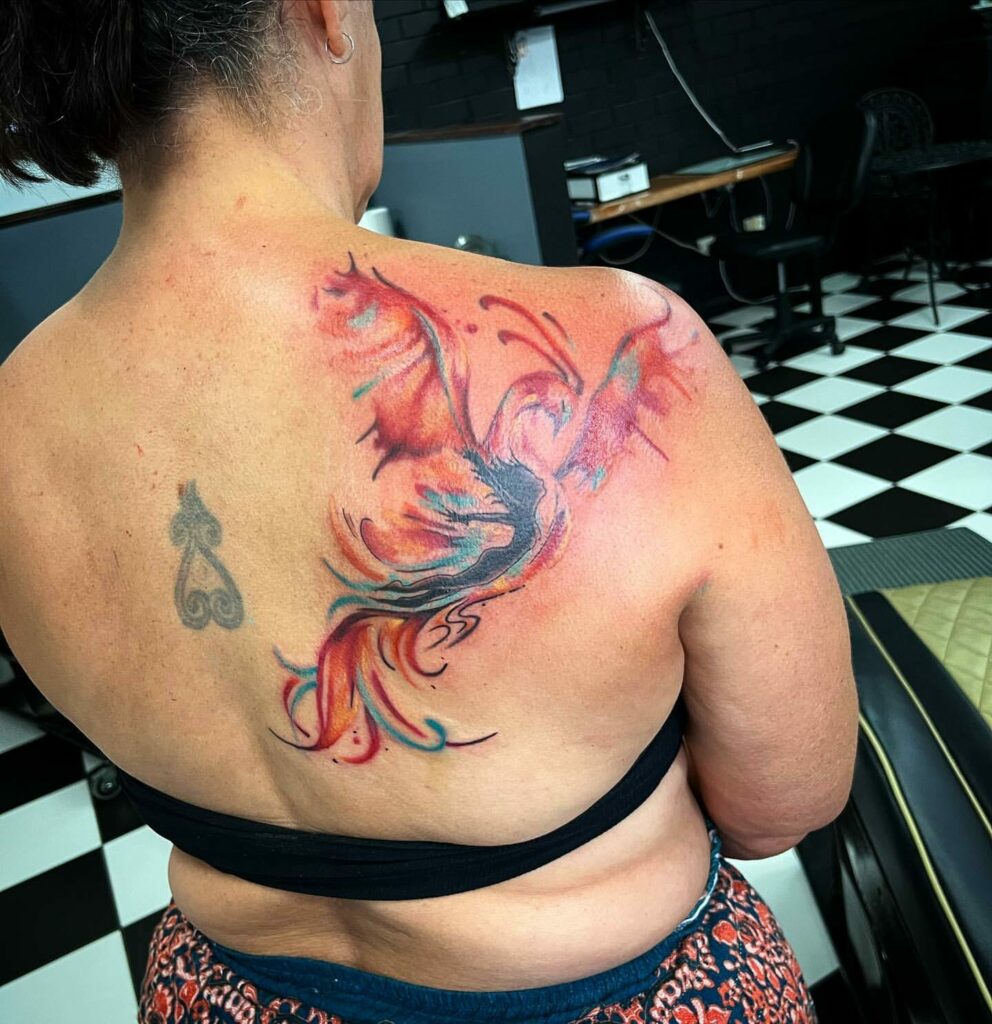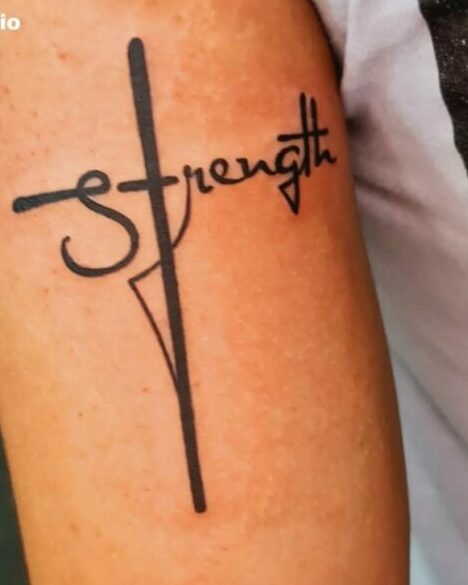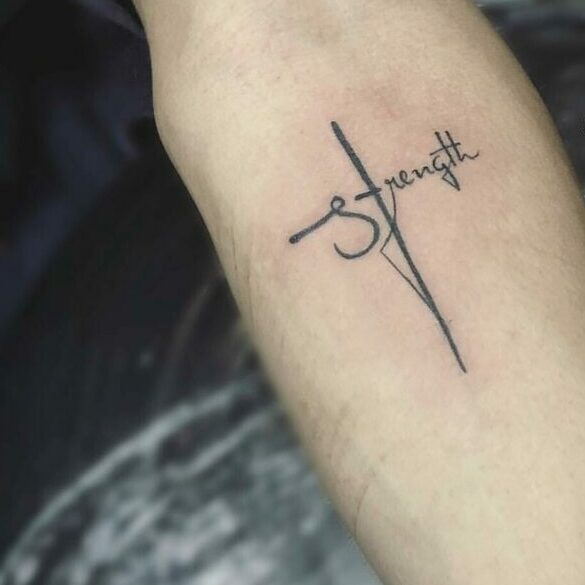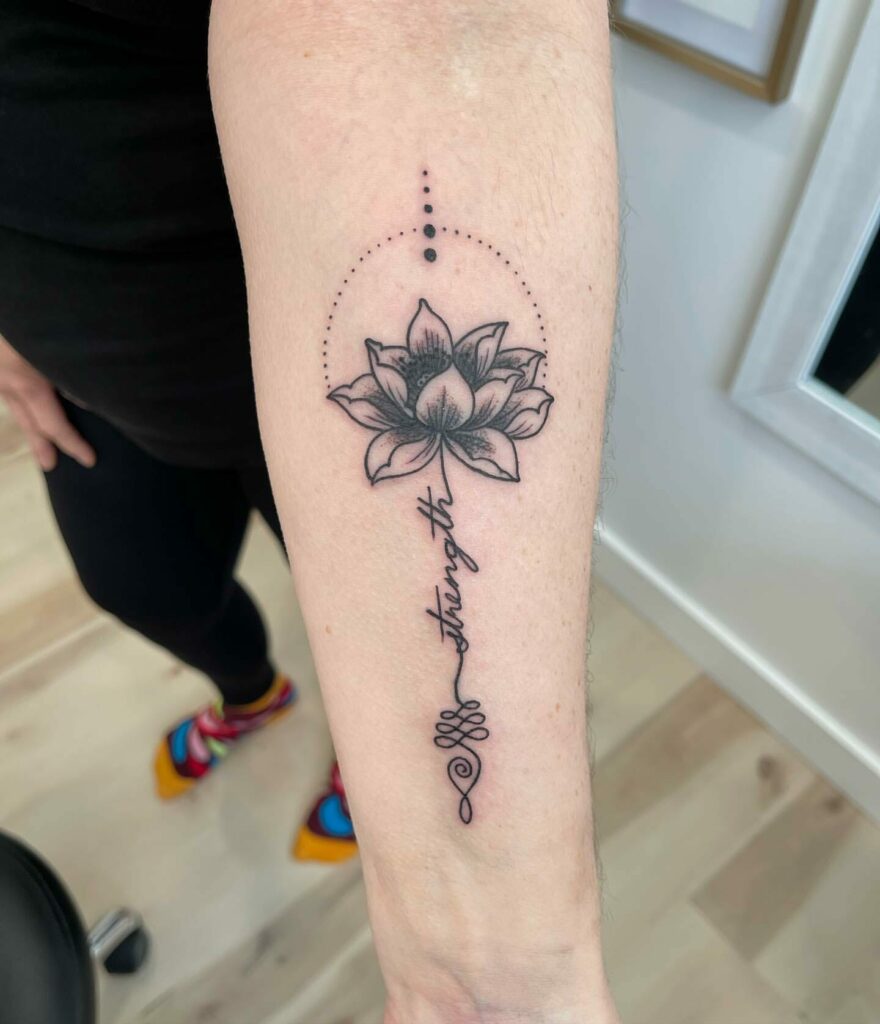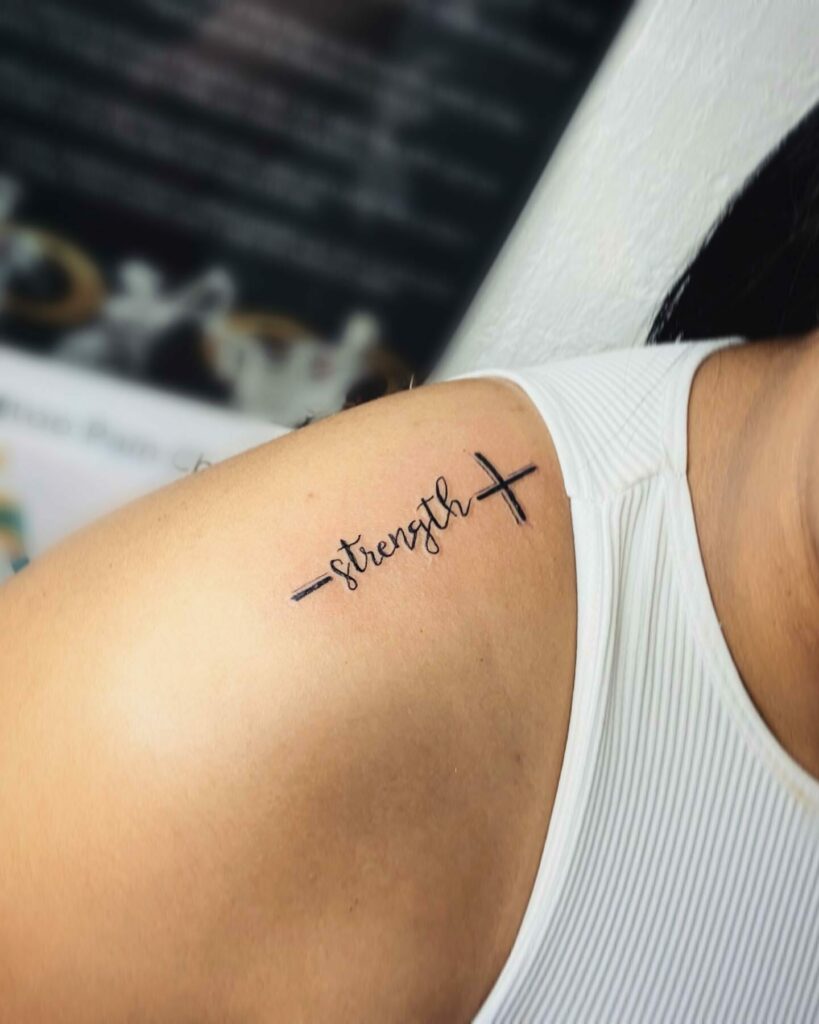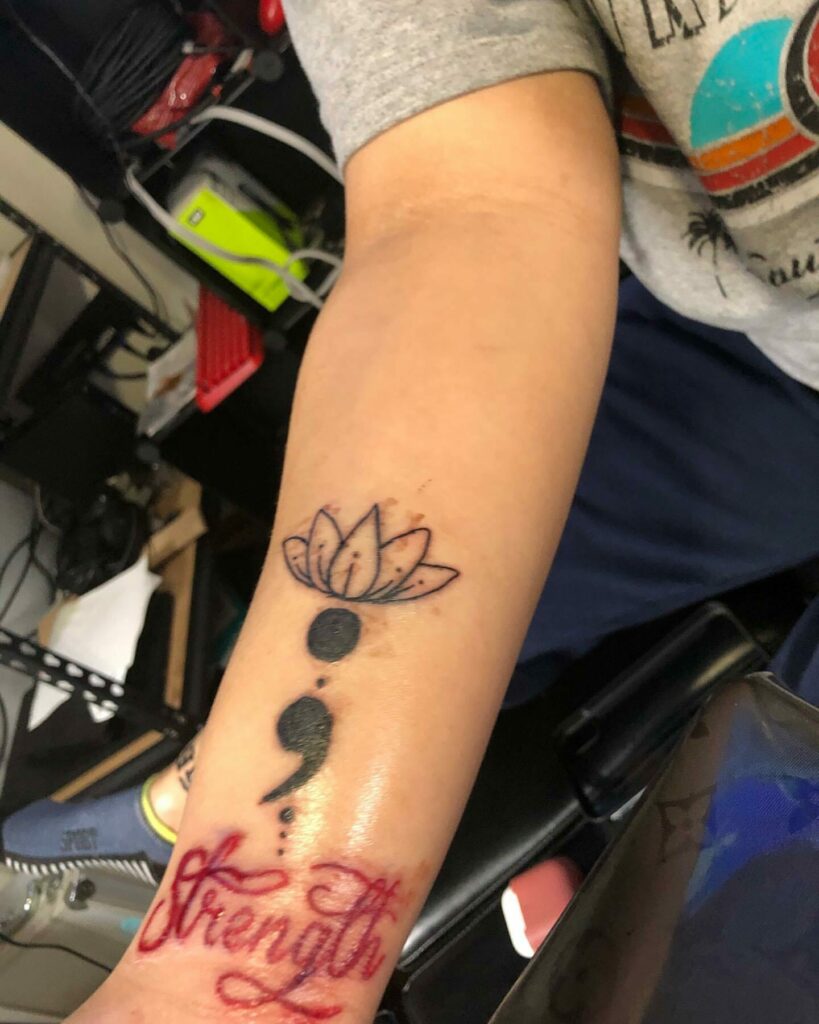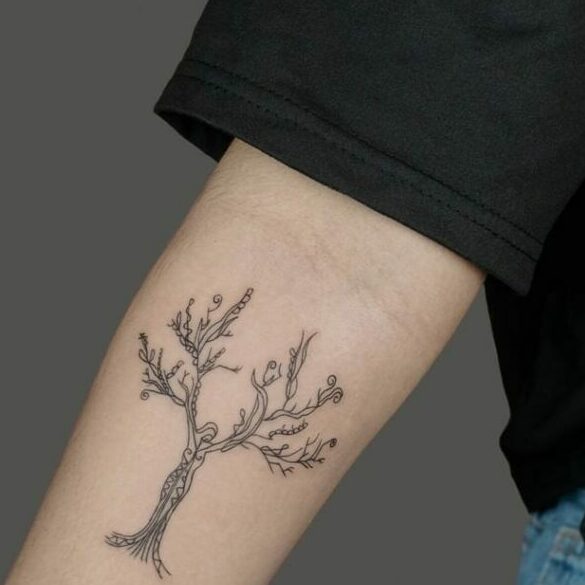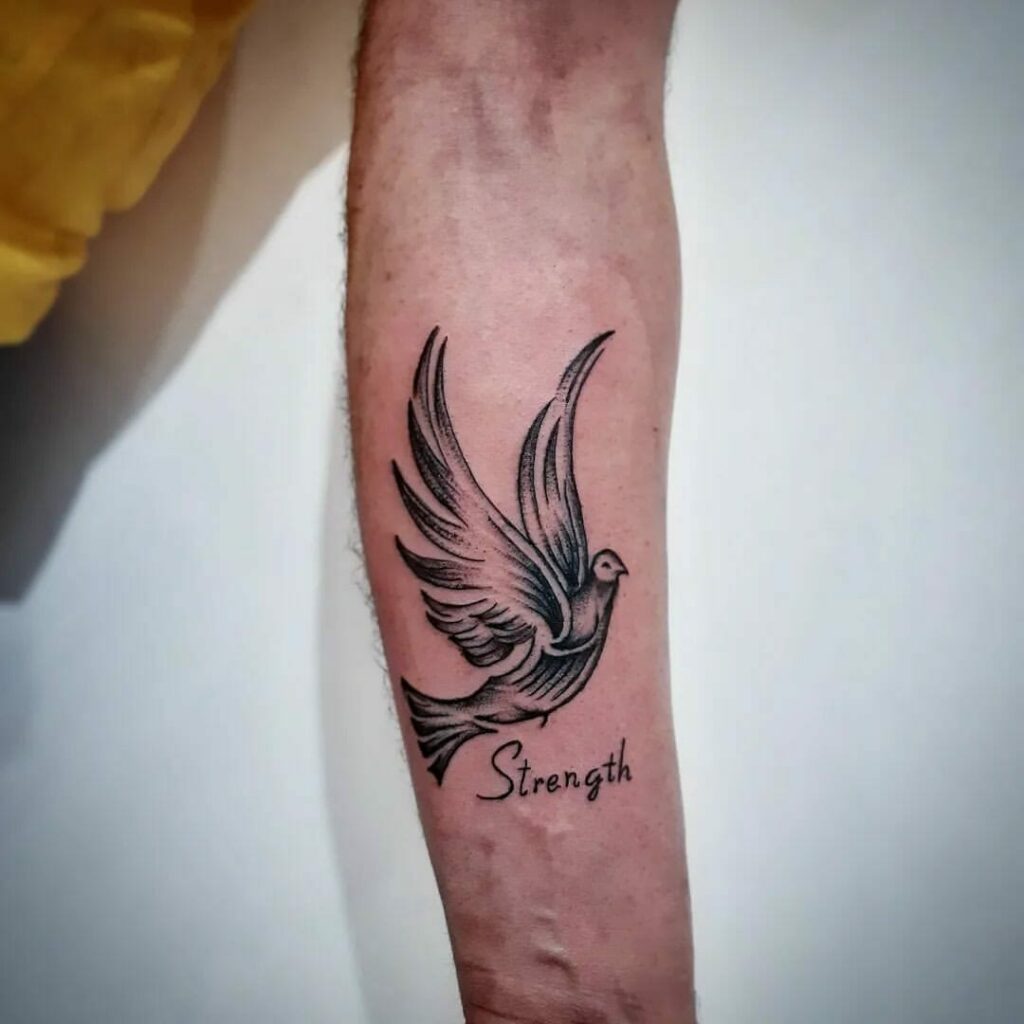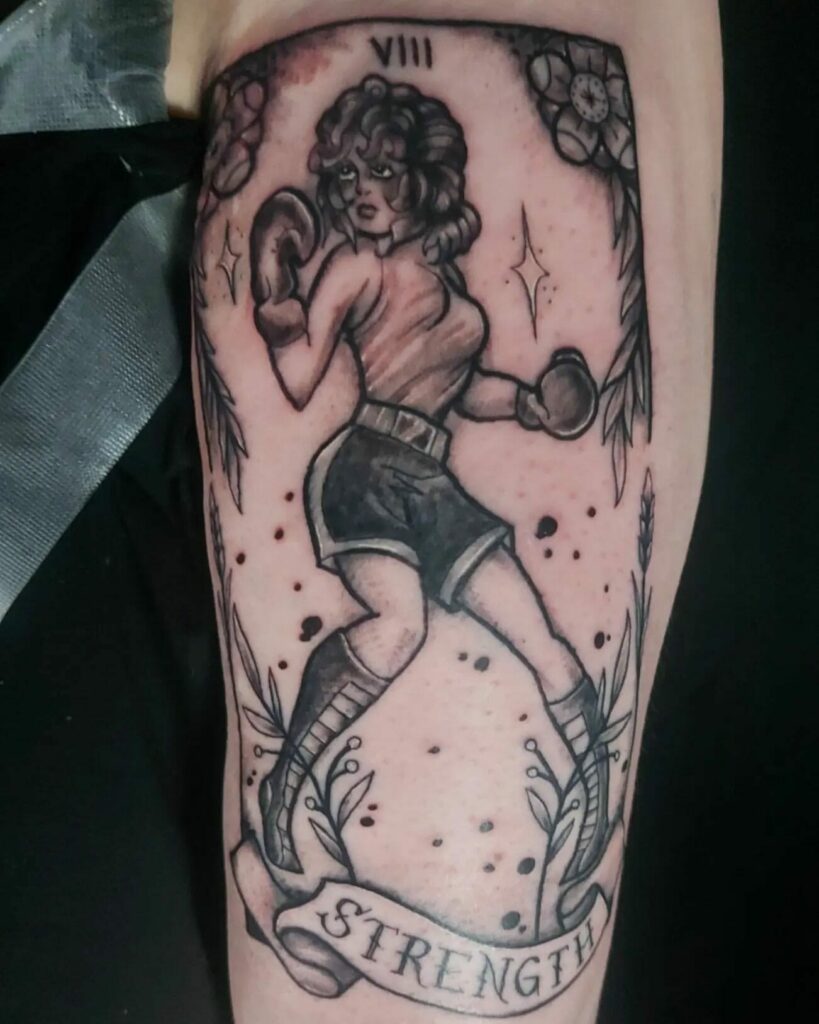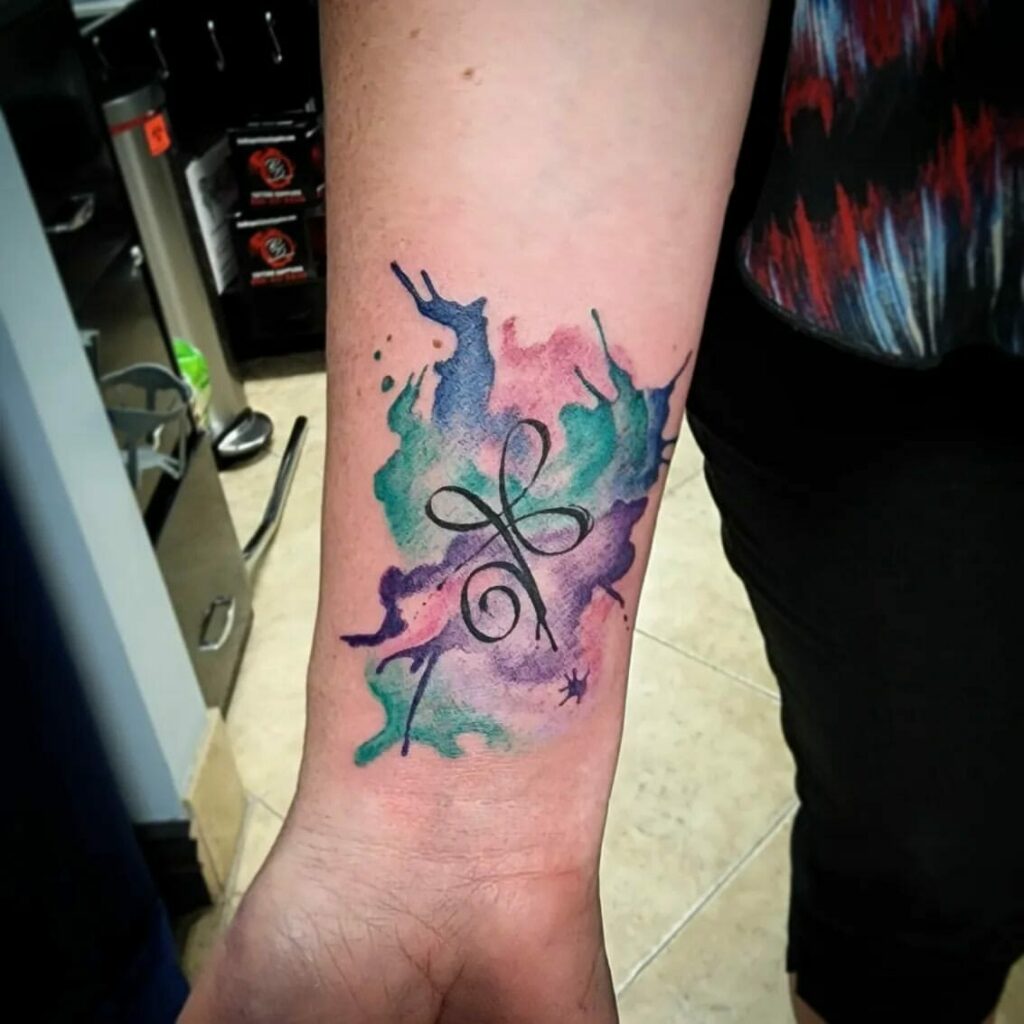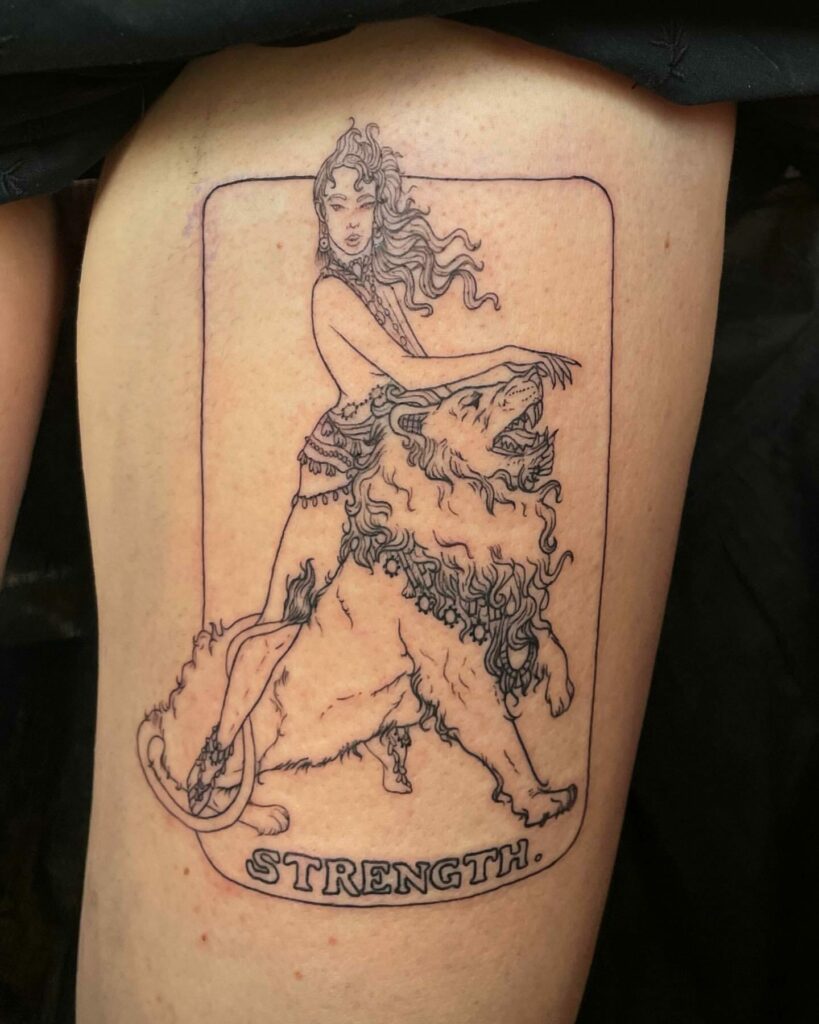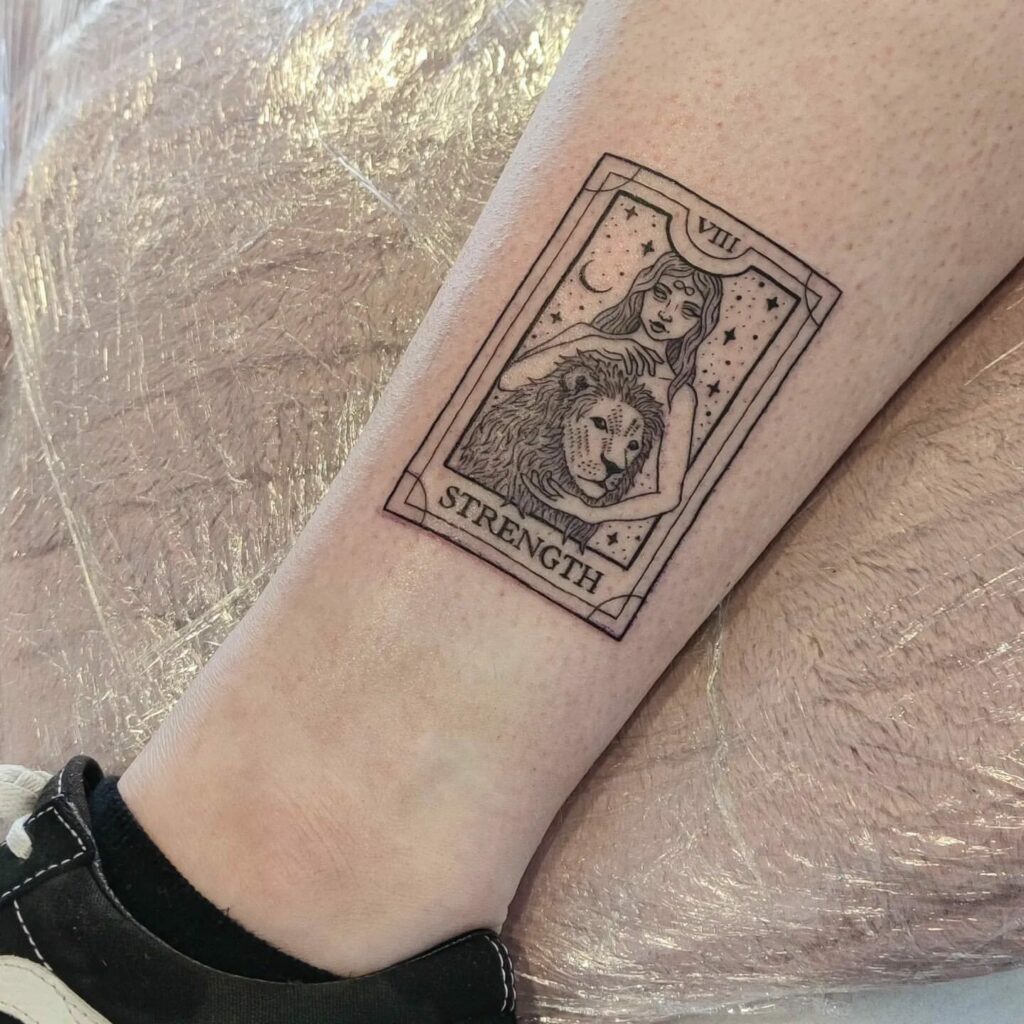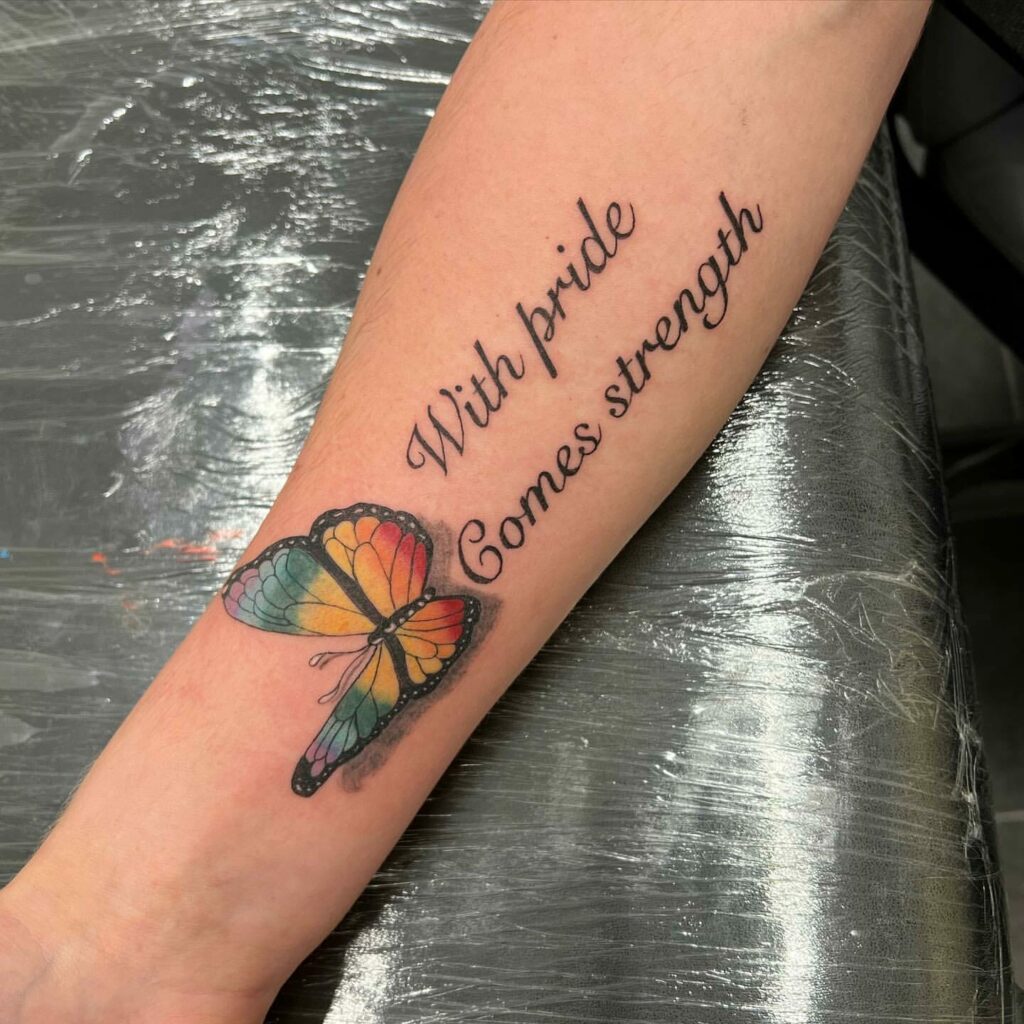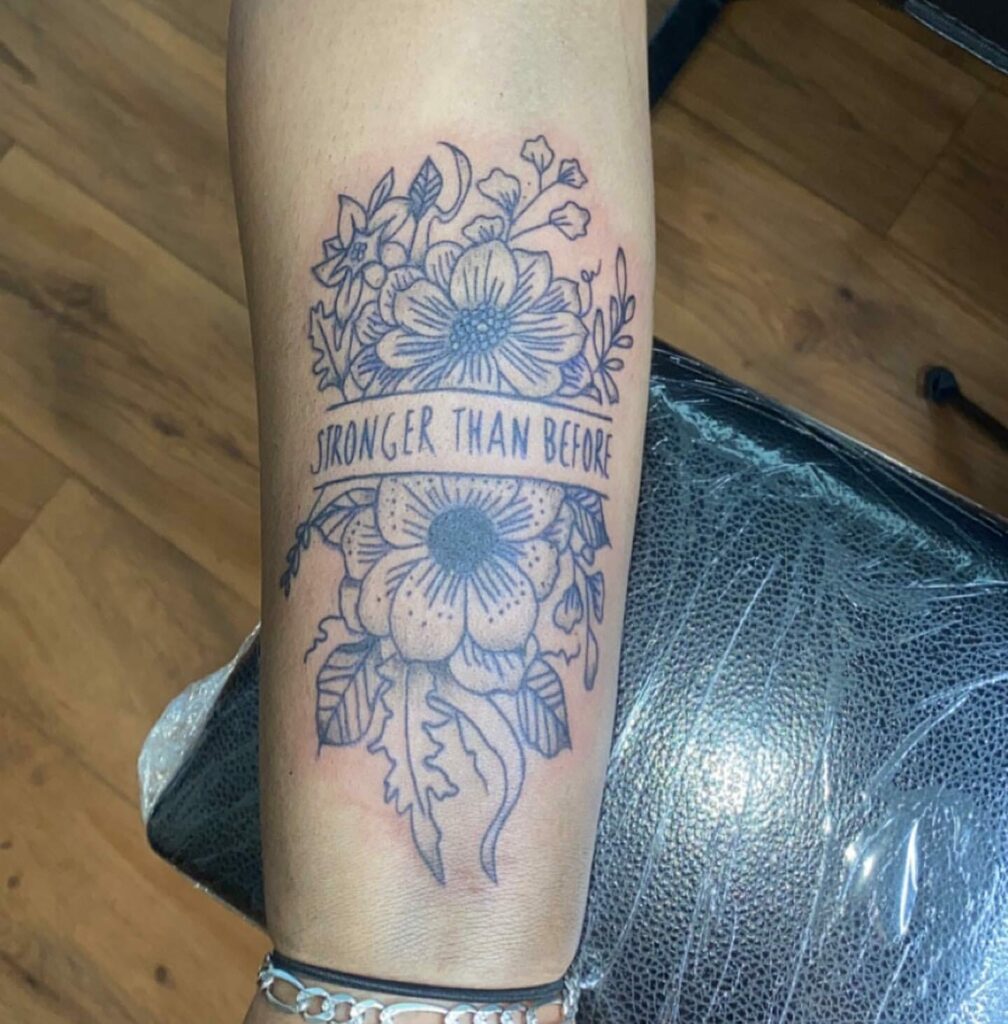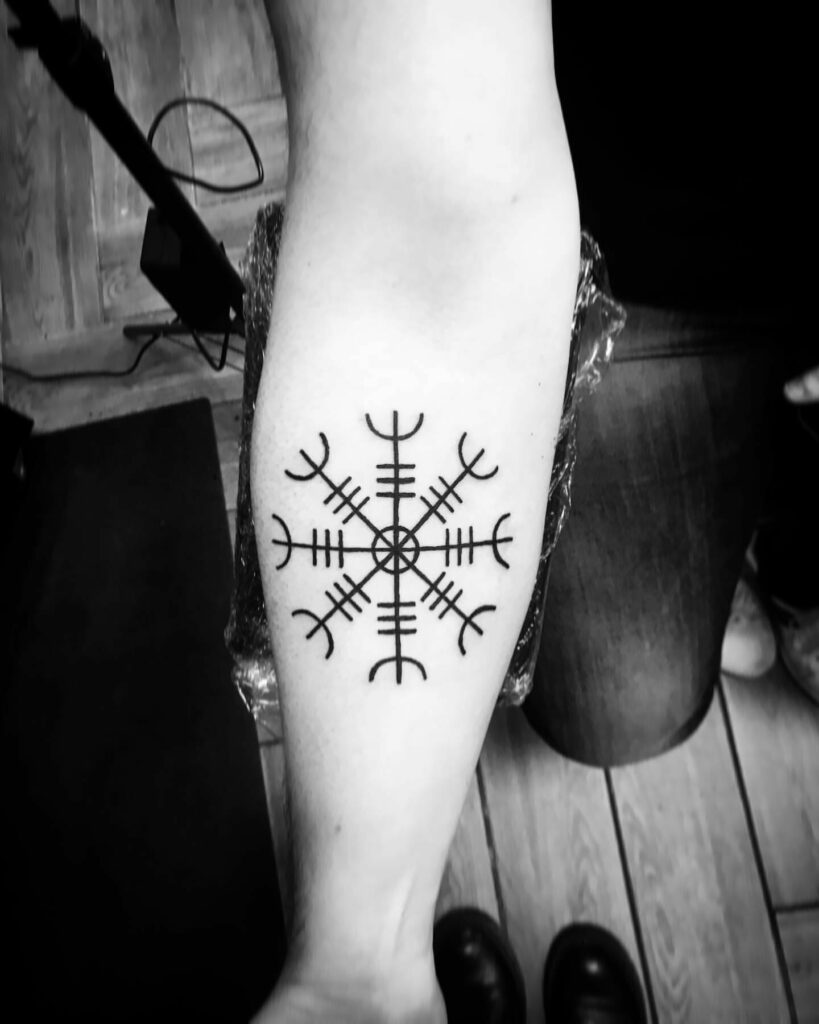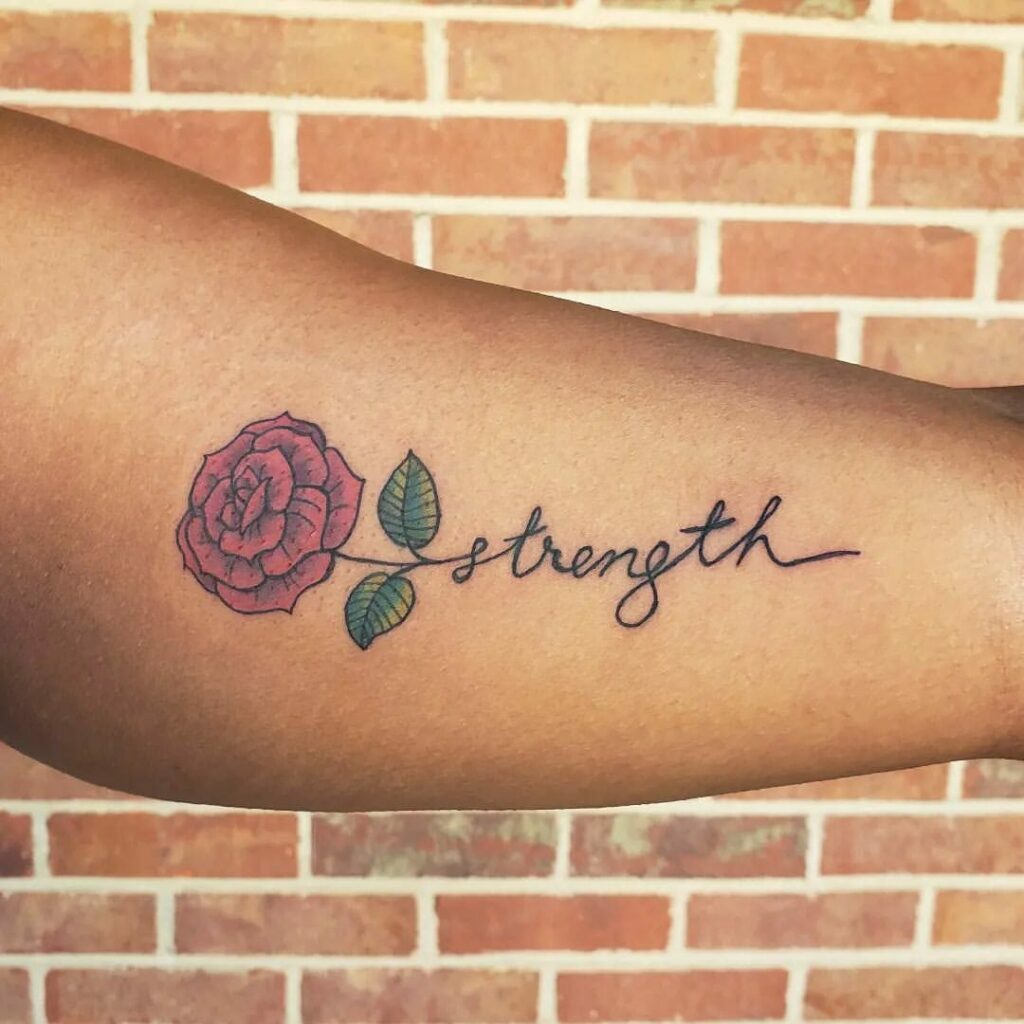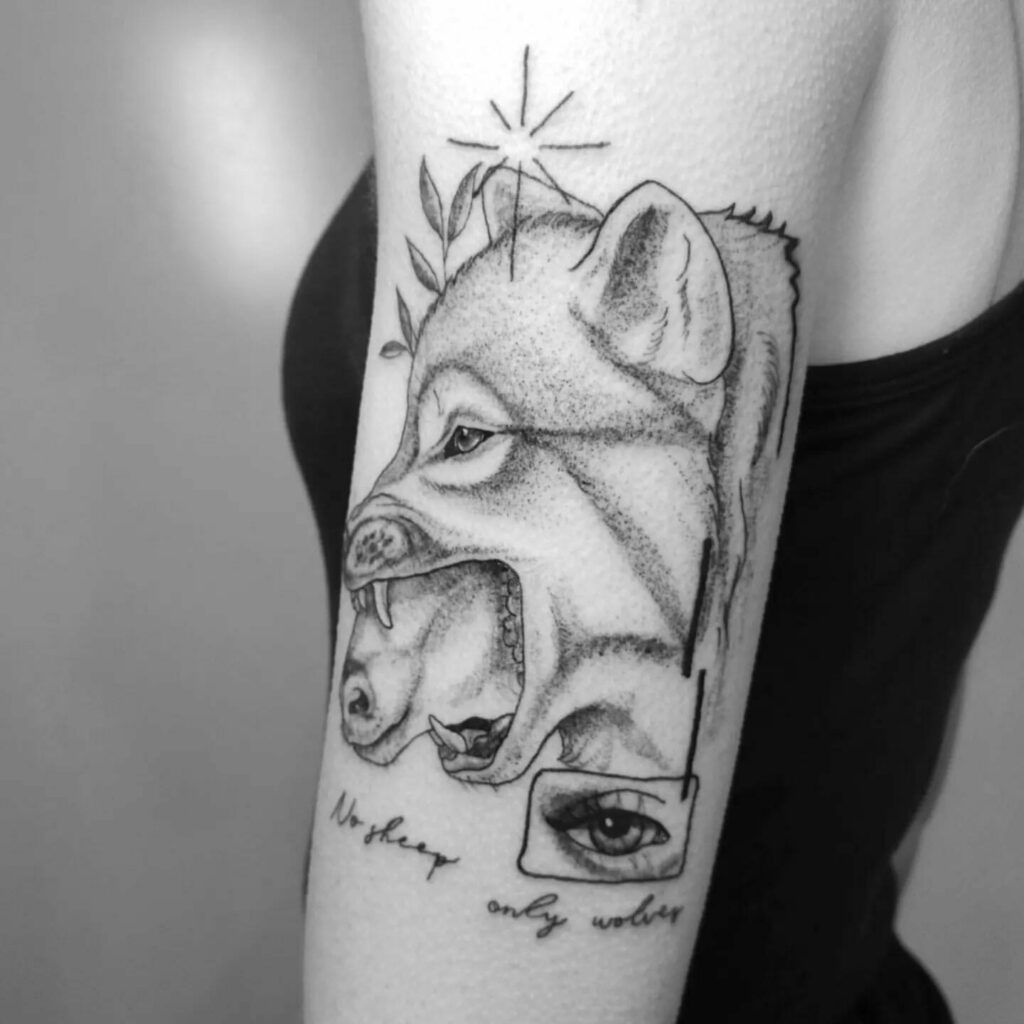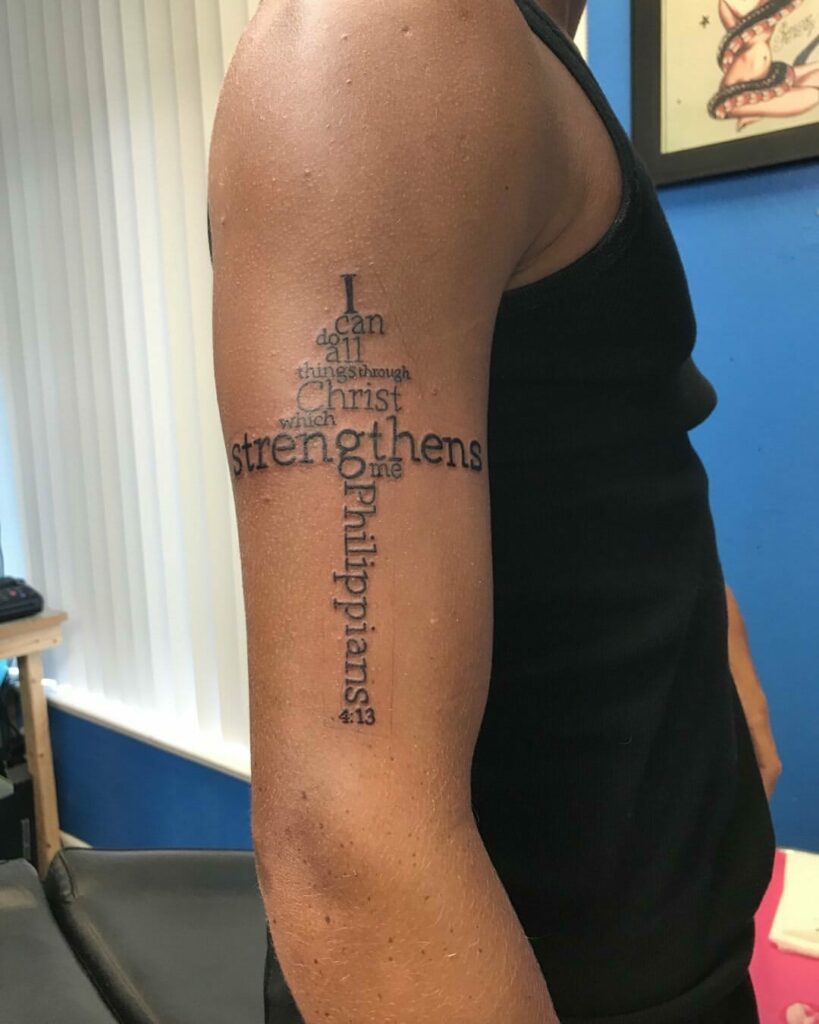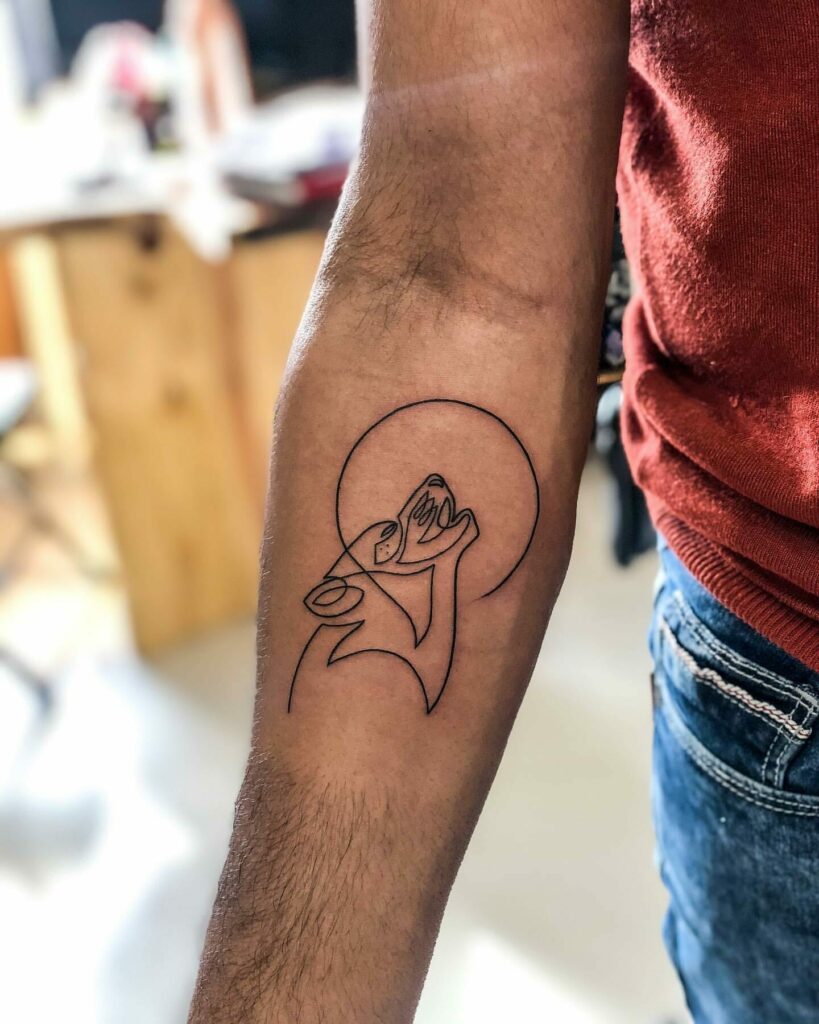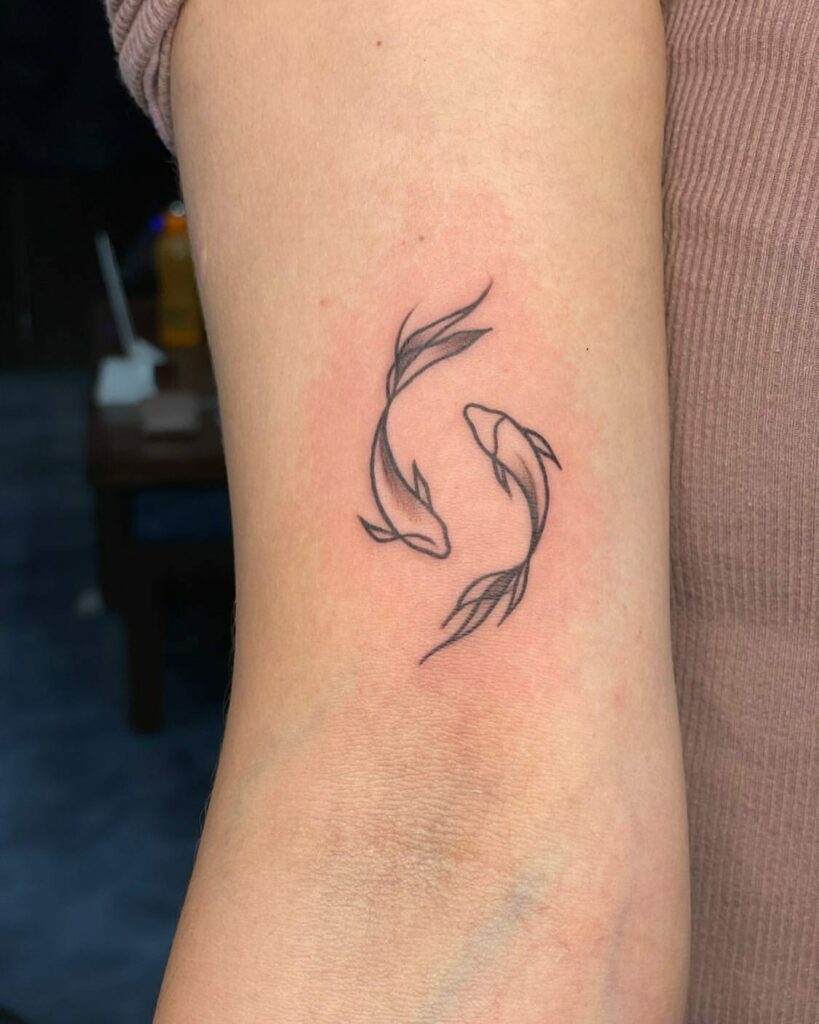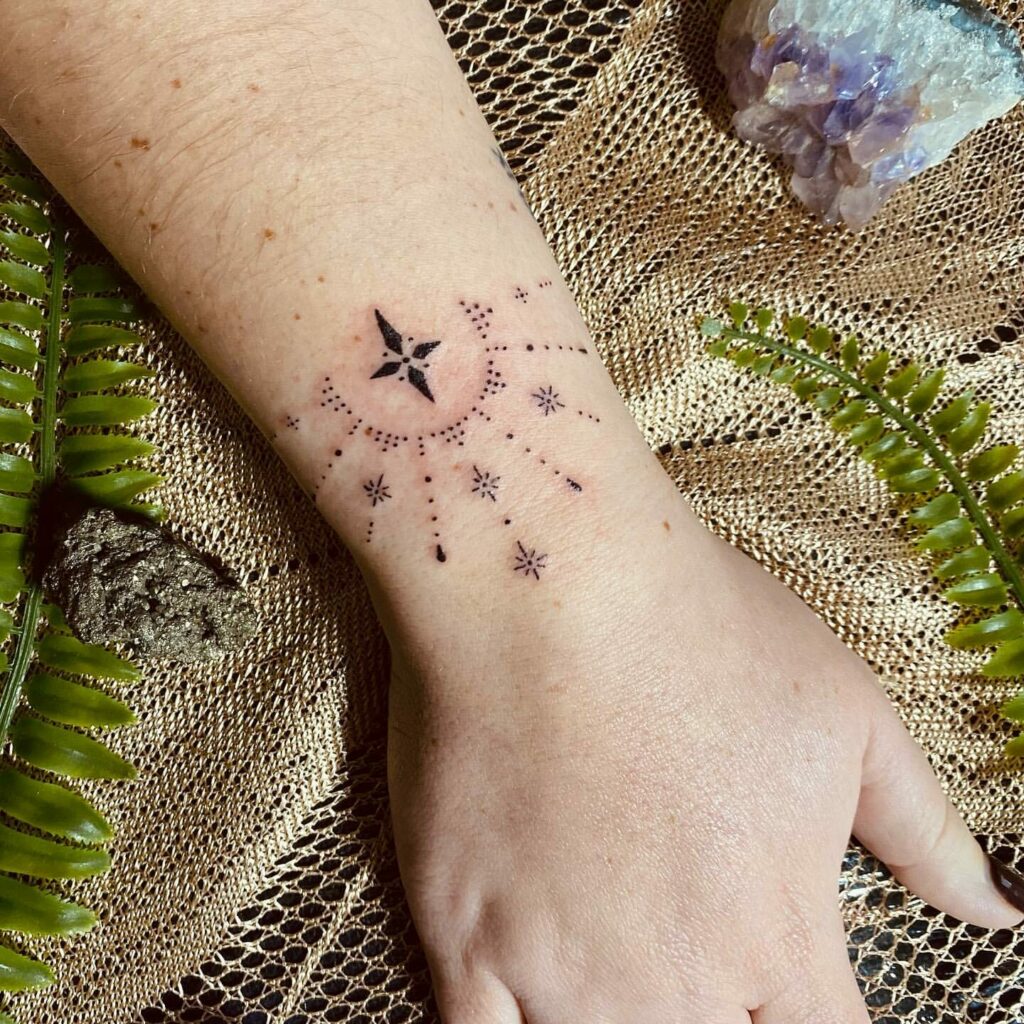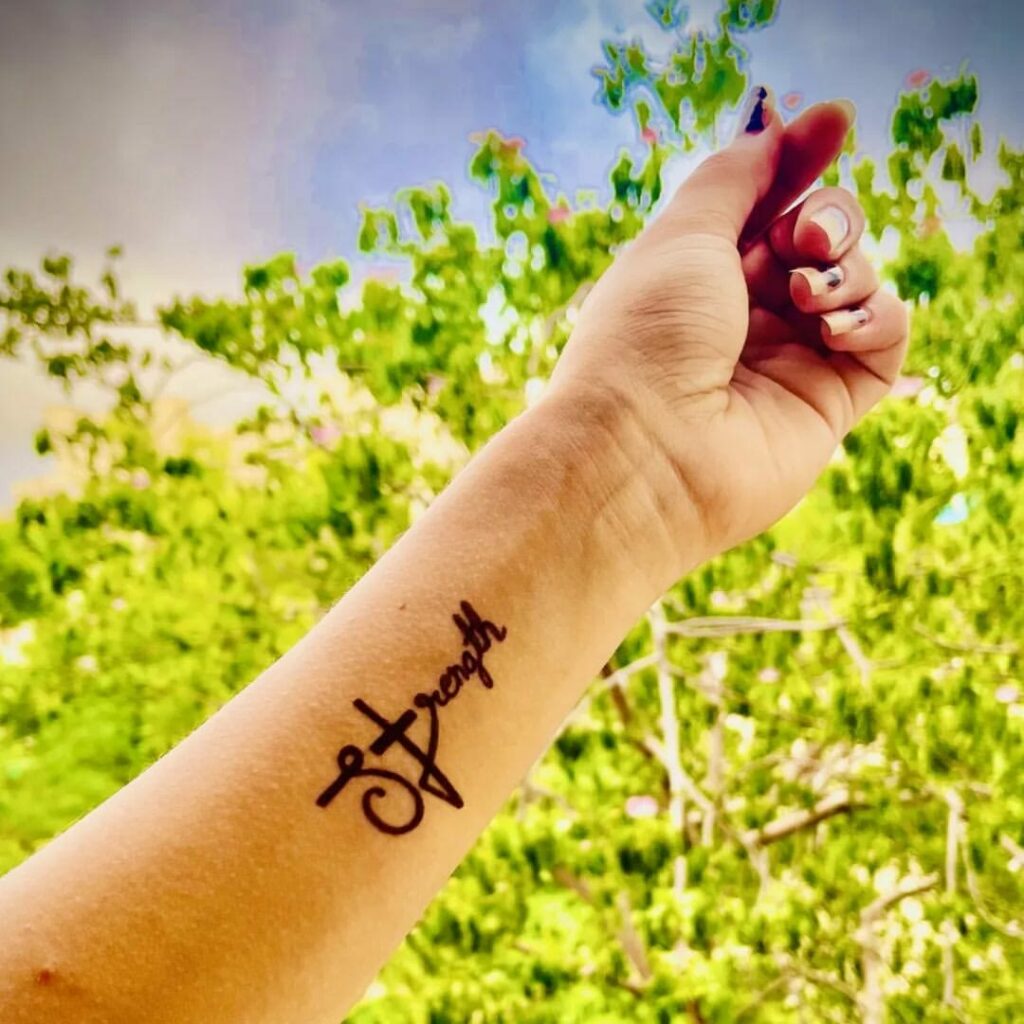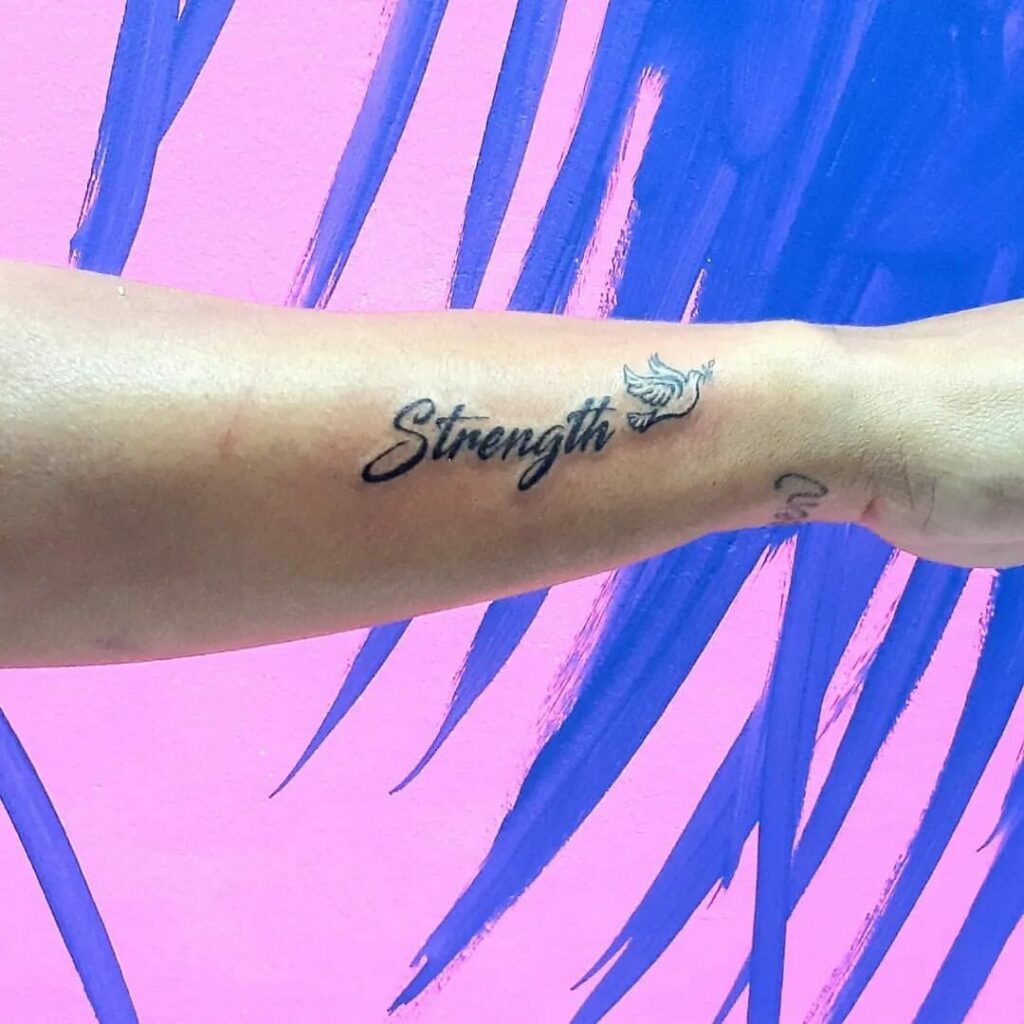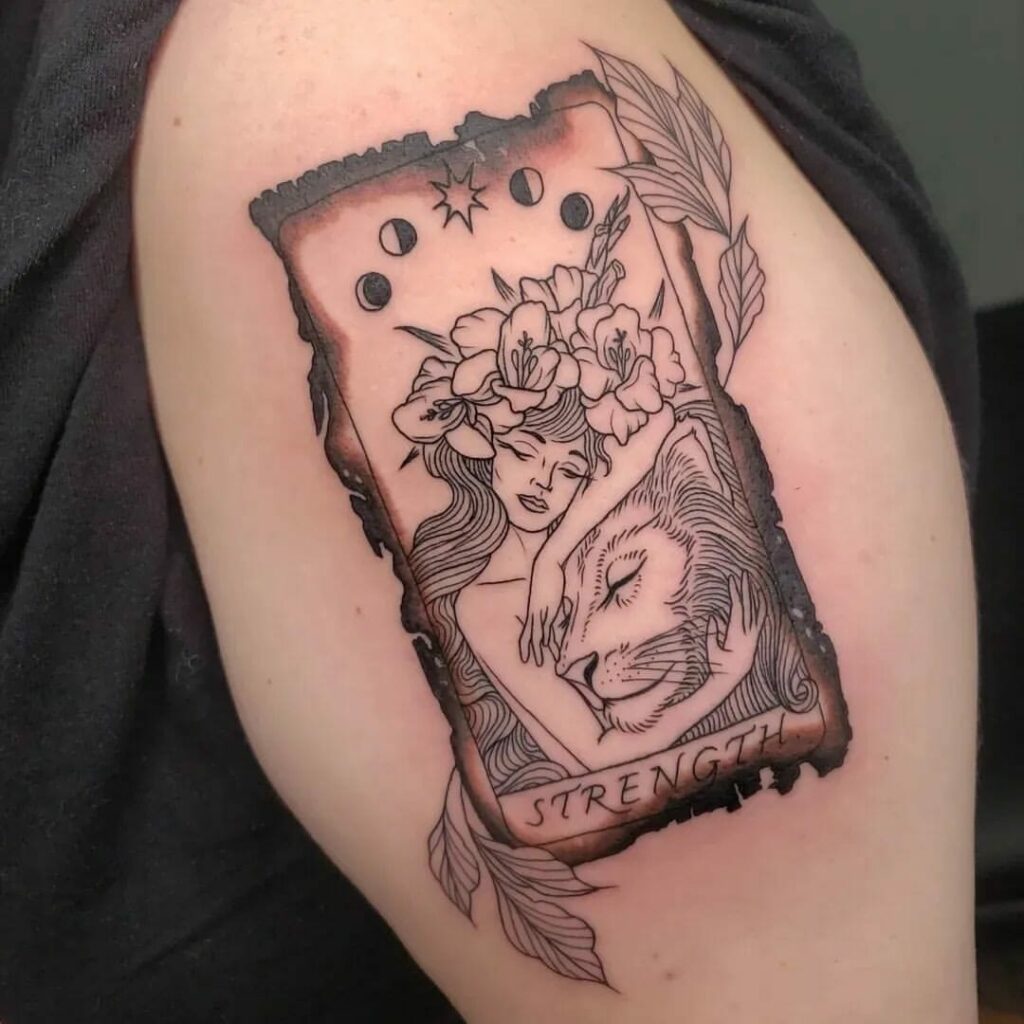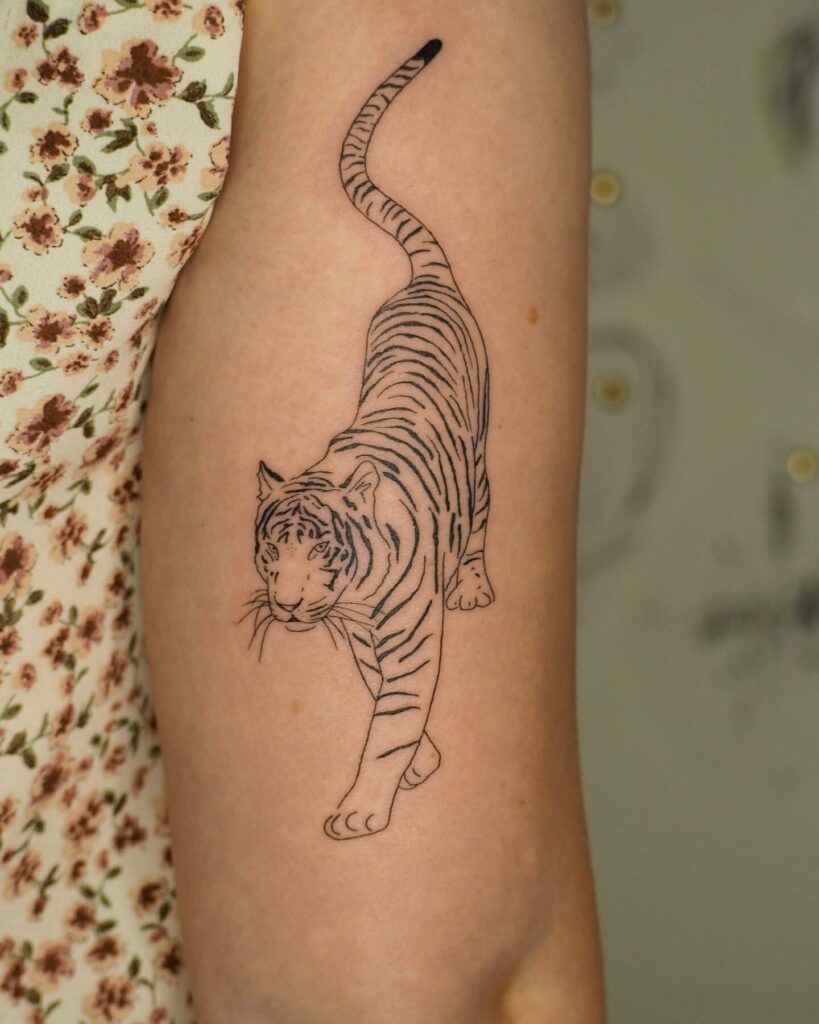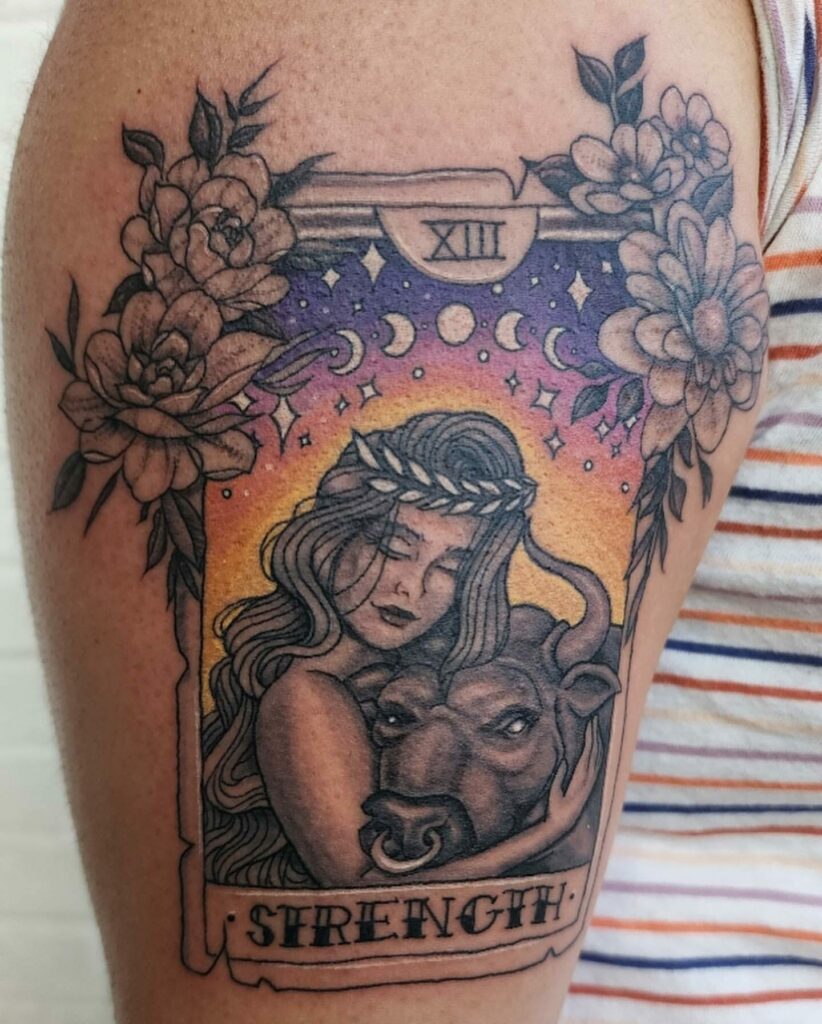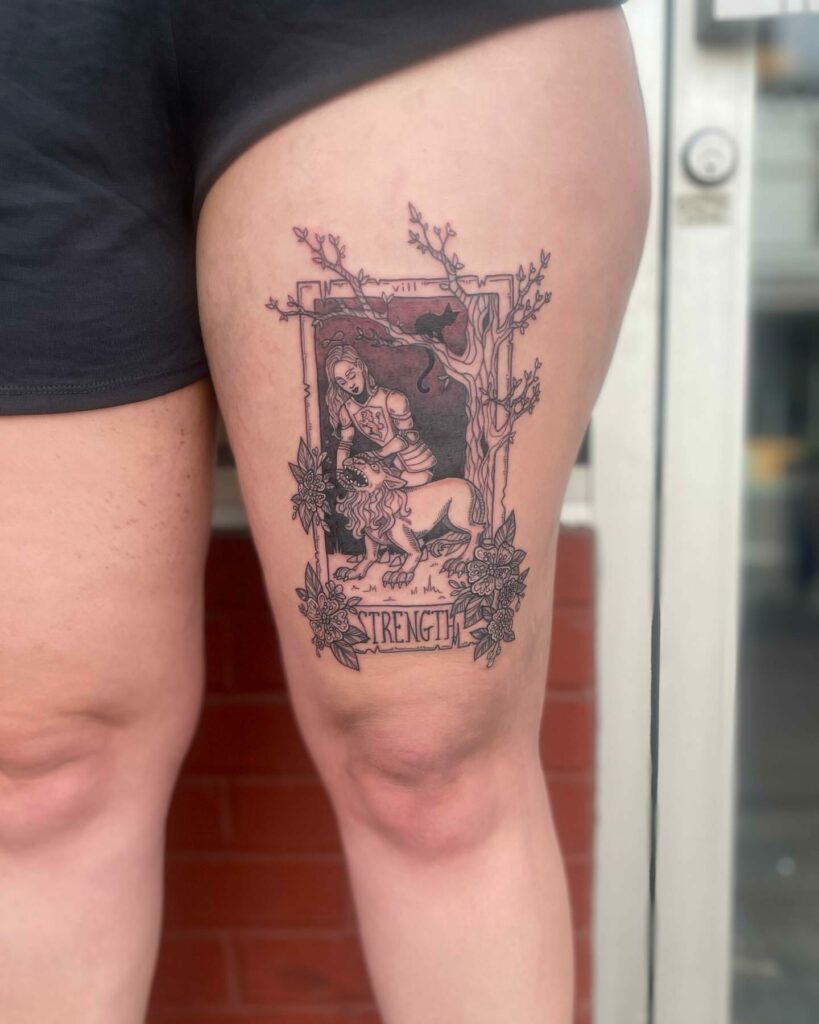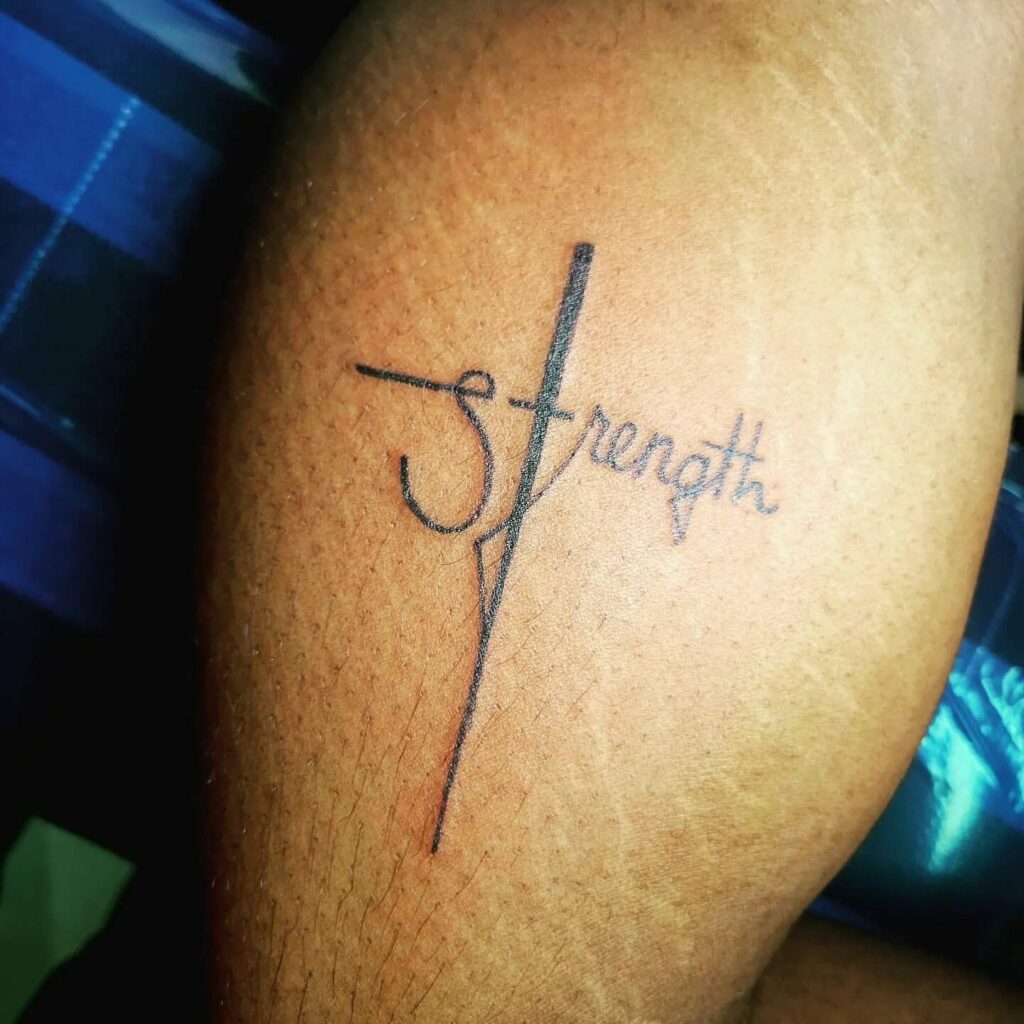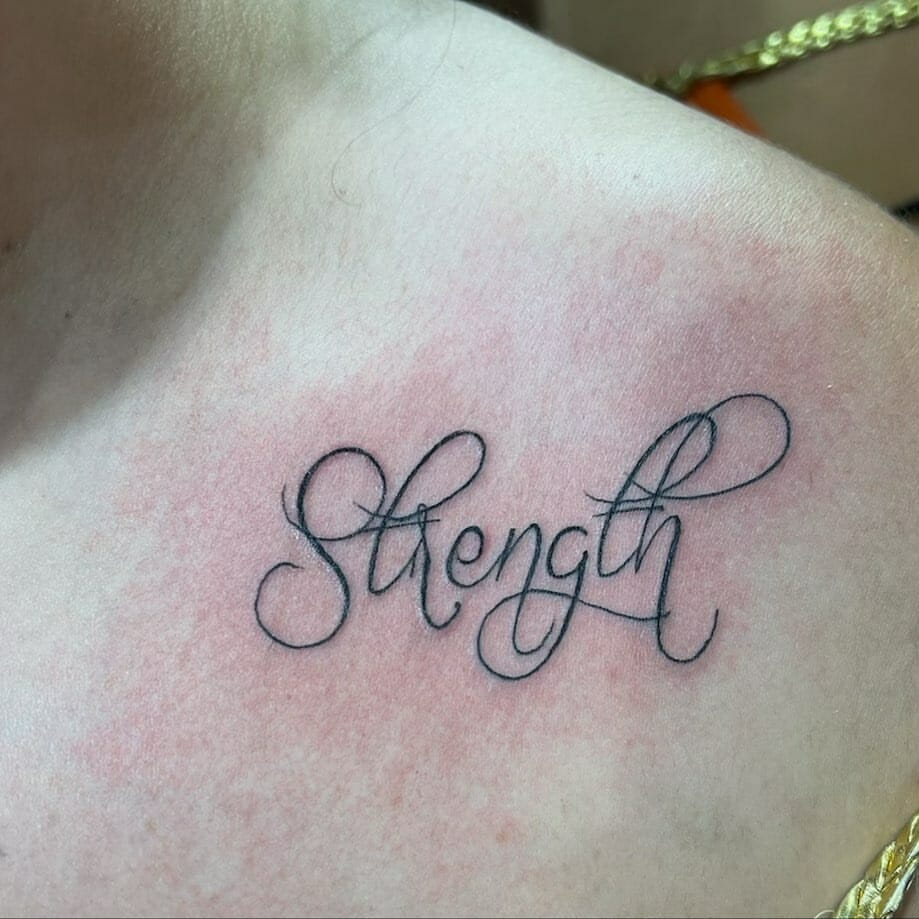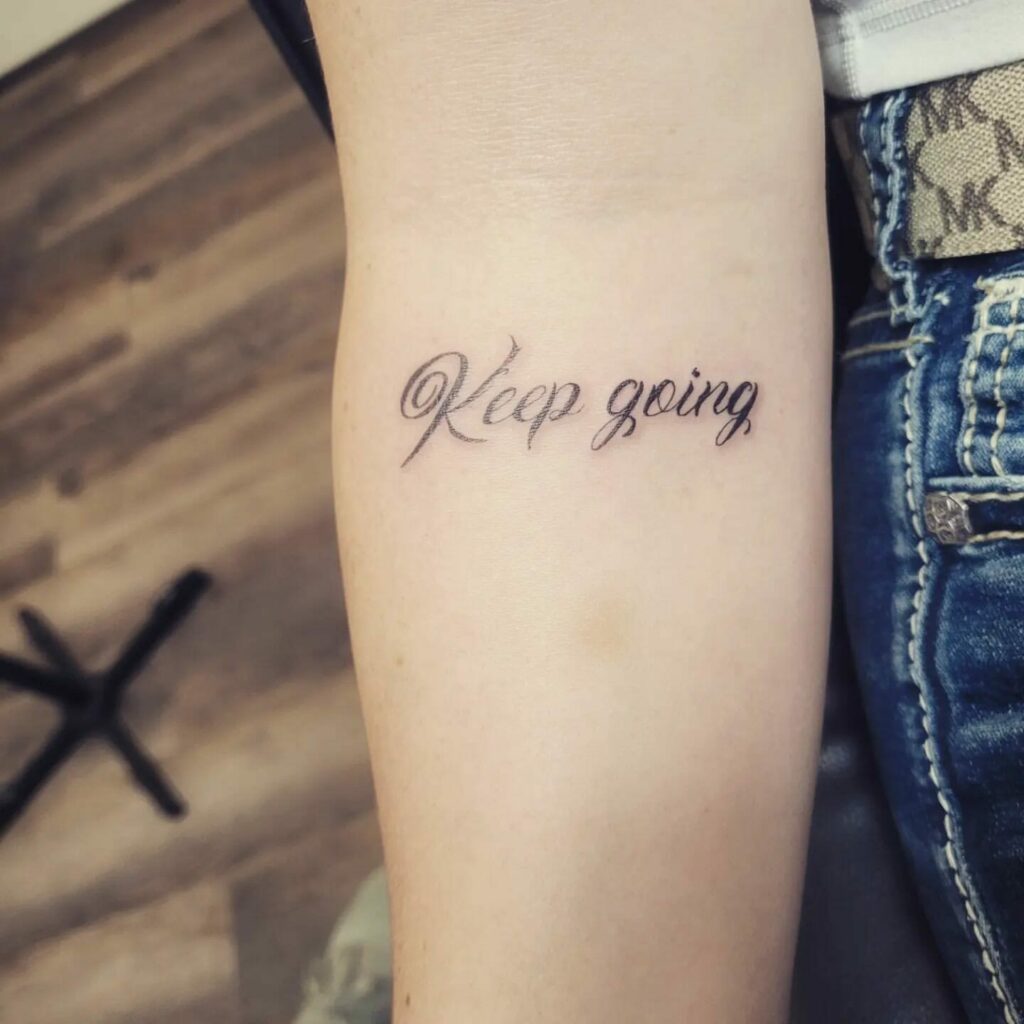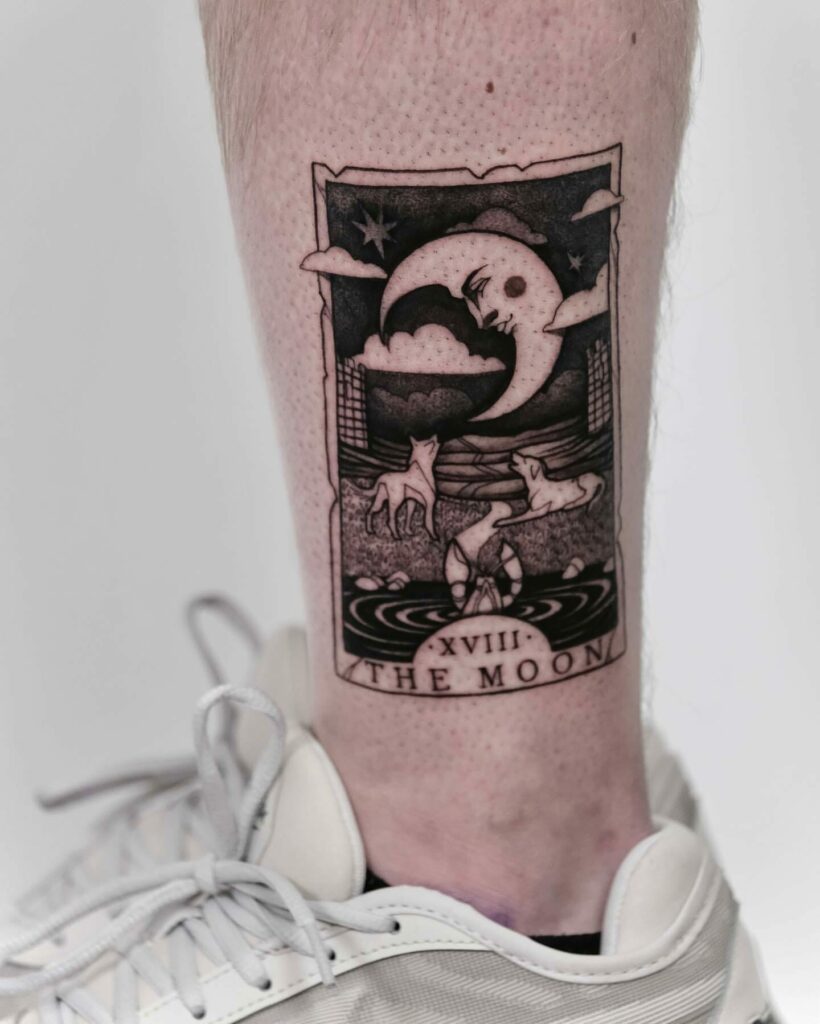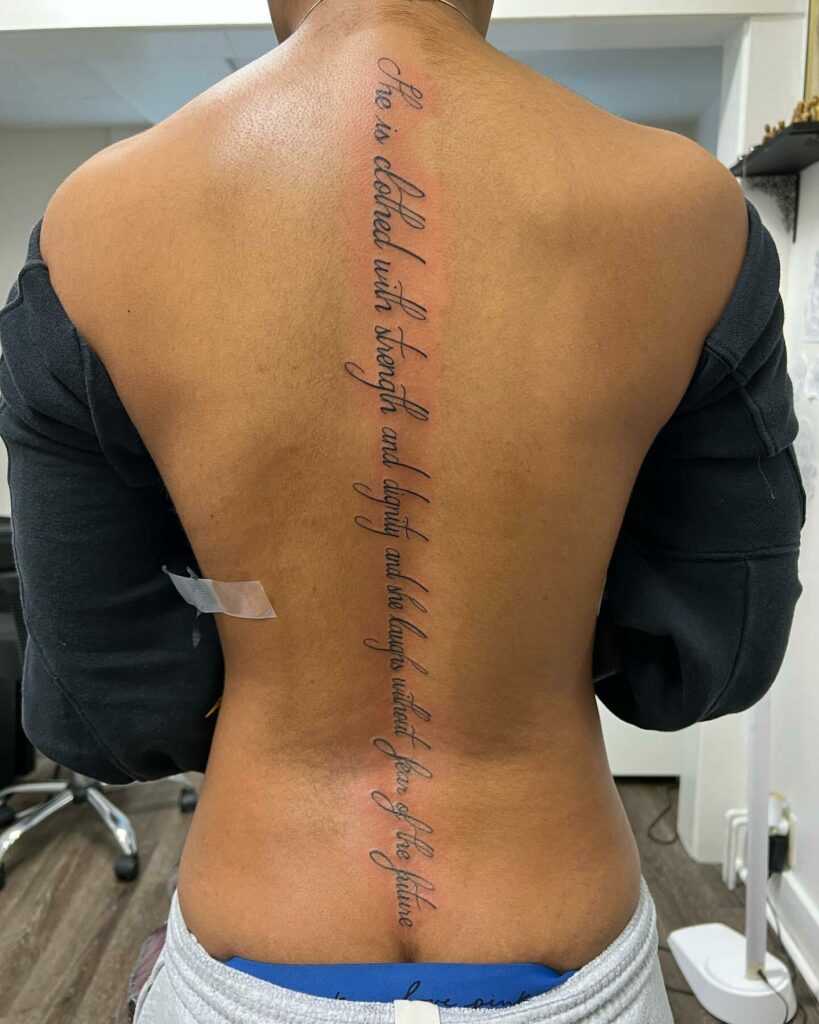 Origin & Cultural Significance Behind Other Popular Tattoo Designs Besides The Female Strength Symbol
For sure, tattoos have been a part of human culture for a really long time. Different designs carry different meanings depending on where and when they come from.
Let's take a look at some well-known tattoo designs and what they symbolize:
Maori Tattoos (Ta Moko):
Origin: Indigenous Maori people in New Zealand.
Meaning: These unique face tattoos showcase a person's family history, skills, and status. They are deeply tied to Maori culture and identity.
Japanese Irezumi:
Origin: Ancient Japan.
Meaning: These tattoos might feature dragons, koi fish, and cherry blossoms. Each design holds its own special message. For instance, koi fish represent determination and dragons are seen as protectors.
Nautical Tattoos:
Origin: Seafaring culture.
Meaning: Anchors often symbolize steadiness or a successful journey, while swallows are a sign of hope and a safe return.
Origin: Ancient Celtic tribes in Europe.
Meaning: Knots, crosses, and spirals are common elements. They often stand for eternity, the connections in life, and spiritual growth.
Origin: Various indigenous cultures across the world.
Meaning: These tattoos are often tied to growing up, belonging to a community, or providing protection.
Origin: Various cultures worldwide.
Meaning: Rather than just representing death, they can also symbolize life, rebirth, or a reminder of our own mortality.
Origin: Western cultures.
Meaning: Roses often stand for love, beauty, and passion. The color of the rose can change its meaning. For instance, red means love, black represents grief, and yellow signifies friendship.
Origin: Various cultures around the world.
Meaning: Birds are often a symbol of freedom, hope, or transition. Certain birds, like the phoenix, represent renewal and starting anew.
Dreamcatcher Tattoos:
Origin: Native American cultures.
Meaning: Dreamcatchers are believed to protect the wearer from negative energies and bad dreams.
Origin: Hindu and Buddhist traditions.
Meaning: Representing the universe, spiritual journey, and unity, mandalas are intricate geometric designs used in spiritual practices.
These are just a few popular tattoo designs, but it's important to know that the meaning of a tattoo can be different for everyone.
Sometimes, a tattoo can have a personal meaning that's not related to its traditional cultural interpretation. When choosing a tattoo, especially one from a different culture, it's important to be respectful and understand its significance.
These Tattoos Have Different Meanings Across Different Cultures & Religions
Tattoo designs can carry different meanings depending on the culture or religion. Let's take a closer look at how some of the mentioned tattoo designs can be understood in various parts of the world:
Maori Tattoos (Ta Moko):
In Maori Culture: These tattoos have a strong connection to identity and social status.
Interpreted in Other Places: Some people may get these tattoos without fully understanding their cultural significance, which can be seen as cultural appropriation.
Japanese Irezumi:
In Traditional Japanese Culture: They often stand for courage, protection, and the natural world.
Interpreted Outside Japan: Viewed as intricate artworks representing strength, life changes, or personal growth.
Nautical Tattoos:
In Maritime Culture: Represent achievements and experiences of sailors.
Wider Interpretation: Can symbolize personal stability, hope, and embarking on new journeys.
In Ancient Celtic Culture: Reflect interconnectedness, eternal life, and nature's cycles.
Modern Perception: Often linked to Celtic heritage or appreciated for their complex designs.
Tribal Tattoos:
As Seen by Indigenous People: Mark rites of passage, protection, or group identity.
Interpreted Elsewhere: Some choose these designs for aesthetics without grasping their deeper meanings.
Skull Tattoos:
In Mesoamerican Cultures: Celebrate the Day of the Dead and embrace the cycle of life and death.
Interpreted Globally: May symbolize mortality, rebellion, or artistic fascination with skulls.
Rose Tattoos:
In Western Cultures: Traditionally symbolize love and beauty.
In Some Eastern Cultures: Can relate to the balance of life or opposing forces.
Bird Tattoos:
In Western Cultures: Often stand for freedom, hope, or love.
In Certain Eastern Cultures: For instance, cranes represent longevity, and phoenixes signify rebirth.
Dreamcatcher Tattoos:
In Native American Beliefs: Thought to provide protection against negativity.
Wider Interpretation: Represent dreams, aspirations, or a connection to Native American culture.
Mandalas:
In Hindu and Buddhist Traditions: Symbolize the universe, spiritual journey, and enlightenment.
Western View: Valued as intricate geometric art that embodies unity, balance, or the cycles of life.
Remember, while tattoos are common in many places, they might not be accepted or may have specific meanings in different cultures or religions.
For example, tattoos aren't usually encouraged in Islam, and in traditional Japanese culture, they were associated with criminality, though this is changing.
When thinking about a tattoo linked to a specific culture or belief, it's important to research its significance and respect its origins. What might seem simple in one culture could carry deep religious or cultural weight in another.
Conclusion on Female Strength Symbol Tattoo
In conclusion, this article has presented a diverse range of tattoo designs that symbolize female strength. Tattoos serve as powerful means of expressing inner resilience and personal beliefs.
From lotus flowers to moon motifs, feathers to intricate symbols, each design holds its own significance, telling a story of empowerment and growth.
These female strength symbol tattoo design provide women with a tangible way to showcase their inner strength and celebrate their unique individuality.
Moreover, this article has delved into the meanings and origins of various popular tattoo designs, highlighting their cultural and historical importance.
It's important to recognize that the significance of a tattoo can vary between cultures and individuals.
While tattoos have become more accepted worldwide, it's crucial to approach them with respect and understanding, especially when considering designs with cultural or religious significance.