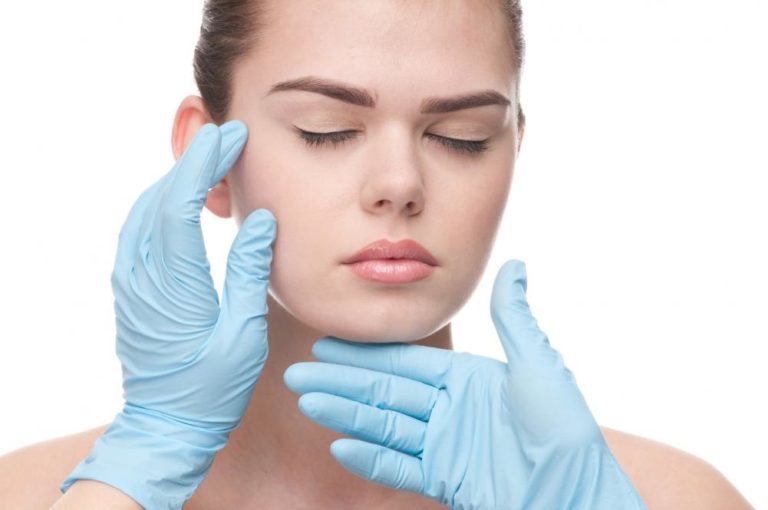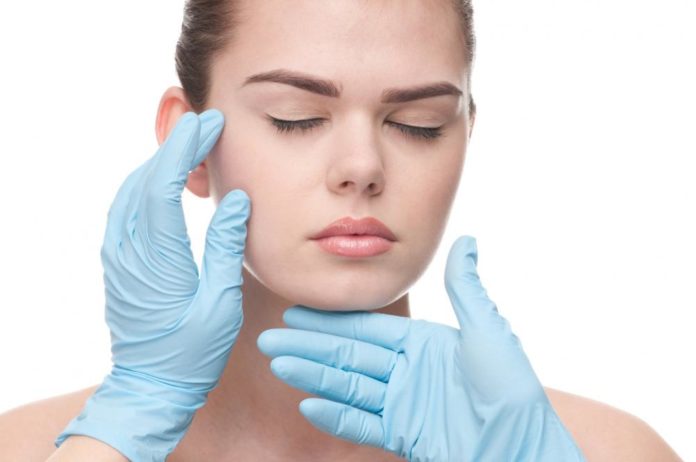 Imagine a life where you have just rolled out of bed, your lipstick is intact, your liner is still on, and the blowdry is fresh. You put on your jeans and shoes and step out of the house without having to worry about getting ready. Yes, this can be possible after getting a Cosmetic Tattoo.
Permanent makeup has become quite popular in recent years. I'm sure you must have heard about microblading, lip blushing, or permanent eyeliner. Almost every other person is getting a permanent or semi-permanent cosmetic tattoo done on their face.
In this article, we have included everything you need to know about permanent cosmetology tattoos.
The Difference between Cosmetic and Traditional Tattoos
Generally, cosmetic tattoos are mostly done on the most sensitive skin areas of the body: like the face. Traditional tattooing equipment is different from cosmetics tattoo equipment since it can do a great lot of physical damage.
Nowadays, we have digital cosmetology tattoo machines that work gently in comparison to rotatory and coil machines. As digital tattoo equipment only penetrates the superficial layers of the skin.
Similarly, the pigments used in ink to make a beauty tattoo to resemble makeup are also different. The pigments are smaller in size and less concentrated, making the ink easier to fade in a couple of years.
As time passes by and the skin's natural deplete while losing elasticity, the skin starts to sag. Suppose someone was to get permanent makeup and eyebrow tattoo, the design is going to move from its original placement after a few years inevitably. 
ALSO READ: Fight Evil With These Tattoo Ideas.
Is permanent makeup safe?
Permanent tattoo makeup is generally safe, but there are a lot of factors that should be taken into consideration to avoid any chances of infections or complications.
Before sitting on the chair to get inked, it is better to do complete research. Stalk the Instagram profiles and check out the before and after pictures of the clients on their profile.
You can also DM any former client and ask about their experience. The most important thing to check is the certification of the tattoo artist. 
Before booking your appointment, it is important to visit your dermatologist and make sure you do not have any sensitivity or allergies to the ink.
It is very important to take care of the skin after getting a permanent makeup or cosmetic tattoo during the entire healing process.
One great thing about Cosmetology tattoo is that it takes less time to heal as compared to traditional tattoos. This happens because the needles do not go deep into the skin layers. However, you will experience flaking, dryness, and scabbing.
READ MORE: These are Some Impressive Tattoos For Men To Get Inked
How long does permanent makeup last?
The staying power of the cosmetic or beauty tattoo depends totally on the type of treatment you get. In general, it lasts from 1-3 years. Basically, it is not permanent in the sense that it will stay forever, the ink will fade, and you will need regular touchups.
Do Cosmetic Tattooists Require A License?
There are different regulations on Cosmetic tattoo artists based on geographical region. For instance, in the U.S, you do not need to get specific training in all the states; however, it is encouraged to get a certificate.
Similar to traditional tattoos, Cosmetology tattoo artists need to obtain proper safety and training certification of bloodborne pathogens and first aid along with completing the apprenticeship programs.
After completing the certification, technicians need to apply for a license from the state board, where they might have to demonstrate sanitization and safety measures.
Types of Cosmetic Tattoo Procedures
On average permanent makeup, procedures will cost about a couple of hundreds of dollars. People prefer cosmetic tattoos for saving money in the long run.
In a survey, it was found that on average British Woman spends £872.35 every year on makeup, and American woman spends almost $300,000 on cosmetics in her lifetime.
No wonder people choose beauty tattoo as a cost-effective alternative to makeup. However, the touchups required increases the overall investment value.
Below we have mentioned some of the most common types of Cosmetic Tattooing:
What is microblading?
Microblading is a semi-permanent tattoo-making technique in which a thin blade is used to make super-thin, hair-like strokes, giving the appearance of filled Insta-Worthy eyebrows.
The needles used in permanent eyebrow tattoos are super thin that scratch the skin to deposit pigment. This sounds painful, but you will be surprised to know that it is not.
If you are concerned with the small amounts of pain experienced during microblading, then you will be happy to know that the technicians also use numbing ointment before starting the procedure.
Permanent eyebrow tattoos are not going to last forever as the cuts are not deeply inked like a traditional tattoo. On average microblading lasts up to 1-2 years. You can get touchups every 12 months to keep them looking good as new.
How much does microblading cost?
Hey! Don't be mistaken to think that permanent eyebrow tattoos are cheap. On average, microblading can cost around $500-$2000.
What is lip blushing?
Don't go by the name of the technique; there is no blush use involved in lip blushing. This is a cosmetic tattoo technique to define and fill in the lips using a semi-permanent tattoo process.
Lip blushing is a similar technique to lip fillers, but instead of giving the fullness, it fills up the color to your lips. It looks natural as you pick a shade that you would like to have as a natural color to the lip and deposit the pigments on the lips.
The beauty tattoo makeup technician applies a numbing cream before starting the process. Hence, you will not feel anything other than a few pinches.
However, after the procedure, your lips might feel flaky, dry, and tender while still healing, but it will be smooth sailing after a week. 
READ MORE: These are Some Unique Tattoos That Will Turn Heads and Raise Eyebrows
How much does lip blushing cost?
Lip tattoo cost can vary around $500 to $1500 on average, depending on the artist's area and expertise. If you plan on getting refills done, get ready to spend an extra $350 or more.
What is a permanent eyeliner?
Permanent eyeliner includes placing the black or brown pigments on the lash line to recreate eyeliner with no need to waste any more time every morning.
Eyeliner cosmetic tattoo is similar to micro-blading or lip blushing technique, as the color is deposited onto the skin. But mind you, your eyeliner tattoo is not going to last forever.
This is a great option for any person who hates a smudgy liner or ends up getting late every morning in order to make the eyeliner even.
Permanent eyeliner makeup tattoo can last from 1-3 years- depending on how fast your skin will absorb the pigment. When you still in the healing stage, do not expose teh area to water or any eye makeup for about a week.
How much does permanent eyeliner cost?
The average cost of getting a permanent eyeliner done is about &600 to & $1000. The cost might seem too high for some people, but always remember that you wouldn't want to cut corners by focusing on cost-cutting when it comes to your skin, especially facial skin. You can end up with an infected eye if you go to a cheap studio.
Is It The Right Choice For You To Get a Permanent Cosmetic Tattoo?
Before getting a cosmetology tattoo, the key aspect to take into consideration is your Lifestyle. A cosmetic Tattoo is a procedure that is most suitable for people who are always on the move, like models, athletes, and entertainers. This is also a great option for businesswomen who likes to save some time while getting ready in the morning.
Also, if you are prone to getting allergic reactions from using makeup products, however, remember that there is also some risk of developing nodules, infections, selling, keloids, and burning.
Make sure to get a patch test done before starting the procedure to minimize the risk of infections. Moreover, avoid getting a tattoo in case:
You are pregnant to avoid any potential damage to the embryo.
You are on Accutane for more than the past six months. The product might interfere with your skin's ability to heal.
If the skin where you want to get the tattoo has rashes or sunburn.