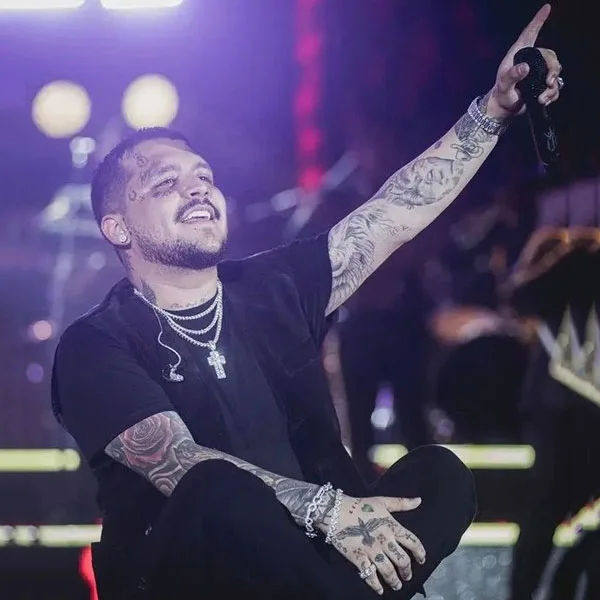 Christian Nodal, a talented Mexican musician who rose to prominence young, has become a globally influential artist. Besides his musical abilities, Christian Nodal tattoos are renowned. As a three-time Latin Grammy winner, he has fully embraced the art of tattooing and adorned his body with extraordinary artwork. Today, we will delve into Christian Nodal's tattoos, appreciating his creative expressions and exploring the diverse designs that have contributed to his immense popularity in the Regional Mexican music scene.
Face Tattoos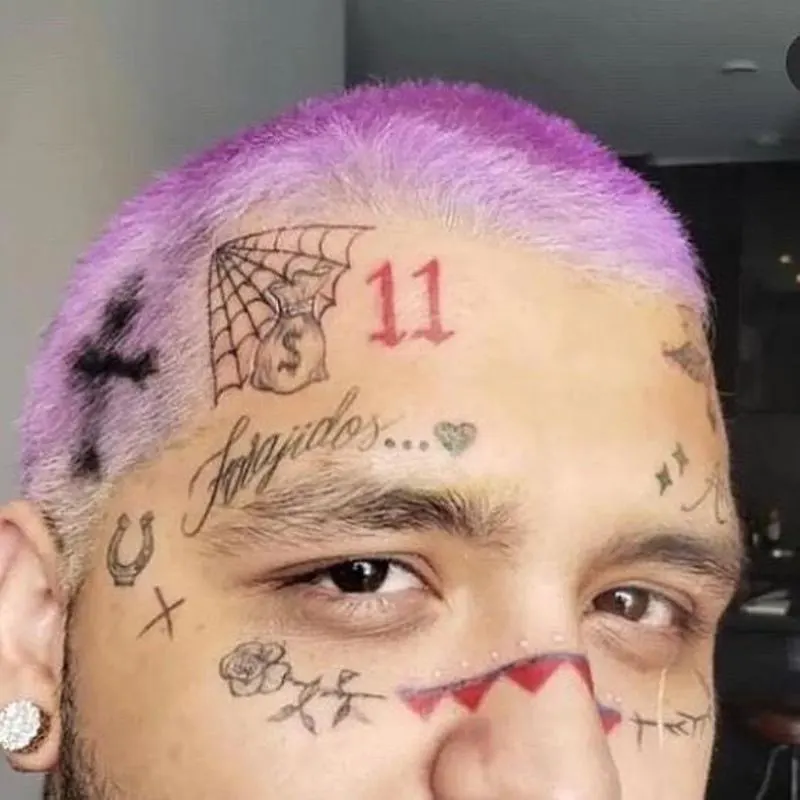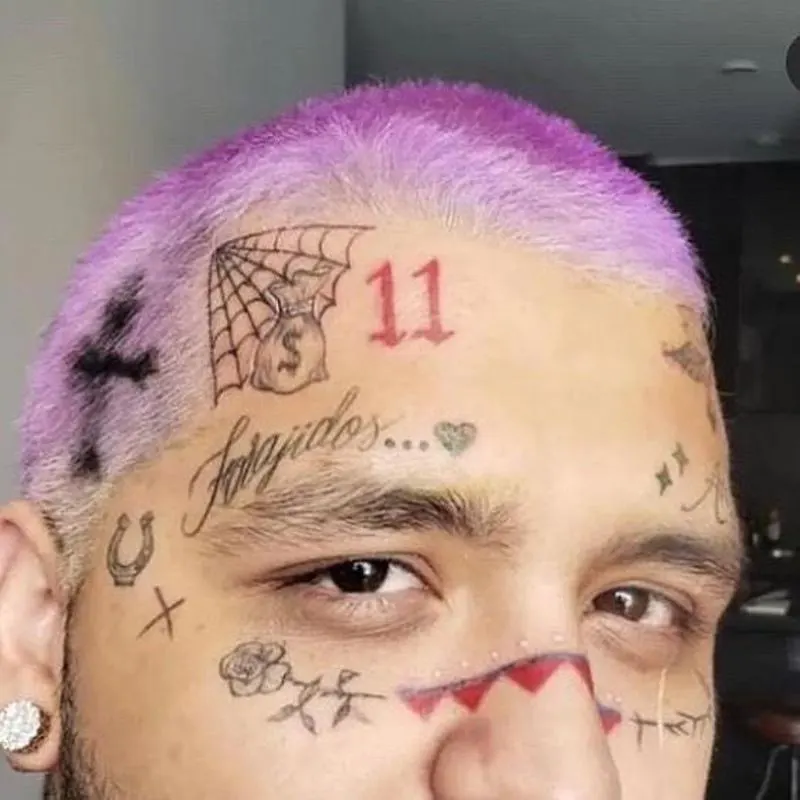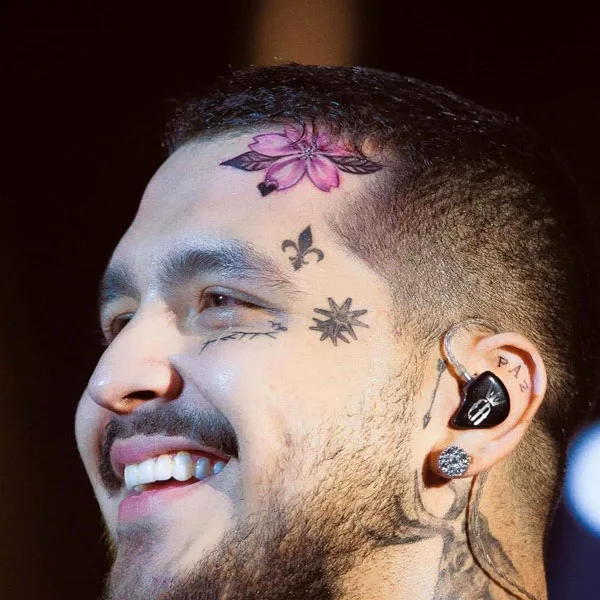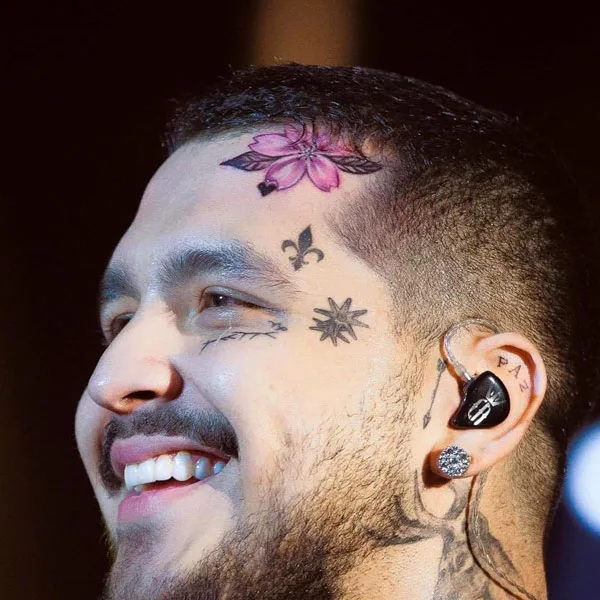 By looking at the pictures above (below), it's evident that the star is deeply fascinated with expressing himself through tattoos. Christian Nodal always had a strong love for tattoos but had to wait until recently to get them. Over the years, his passion for tattoos grew even more vital, leading him to boldly get tattoos on his face, the most visible part of his body.
The tattoos on his face's left side are significant for his spiritual well-being. They feature flowers and subtle words. These tattoos were believed to be chosen for their visual appeal and because they symbolize integrity, honesty, and pleasantness.
In contrast, the right side of Christian Nodal's face reveals the principles he values. For instance, the rose tattoo symbolizes the importance of love and affection. The "X" tattoo beneath his eye represents his commitment to sobriety and leading a healthy lifestyle. The bag of cash tattoo likely signifies his recognition of the value of money and achieving financial success.
Hand Tattoos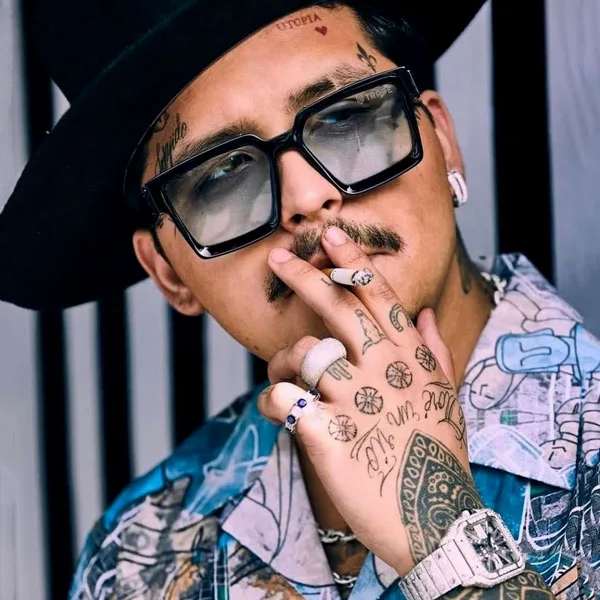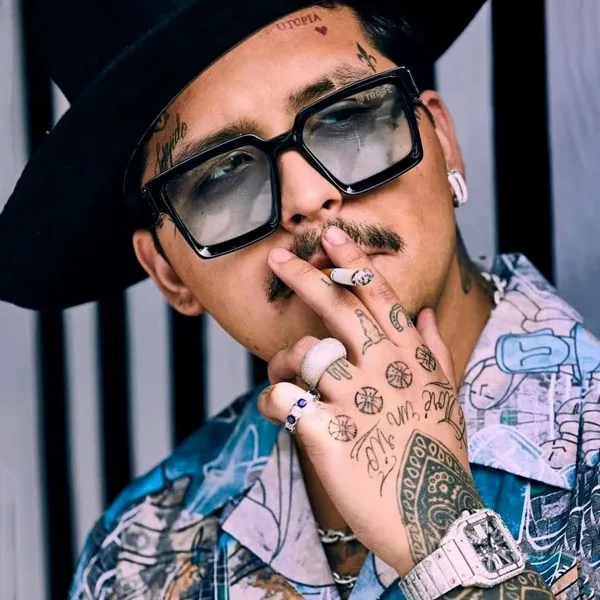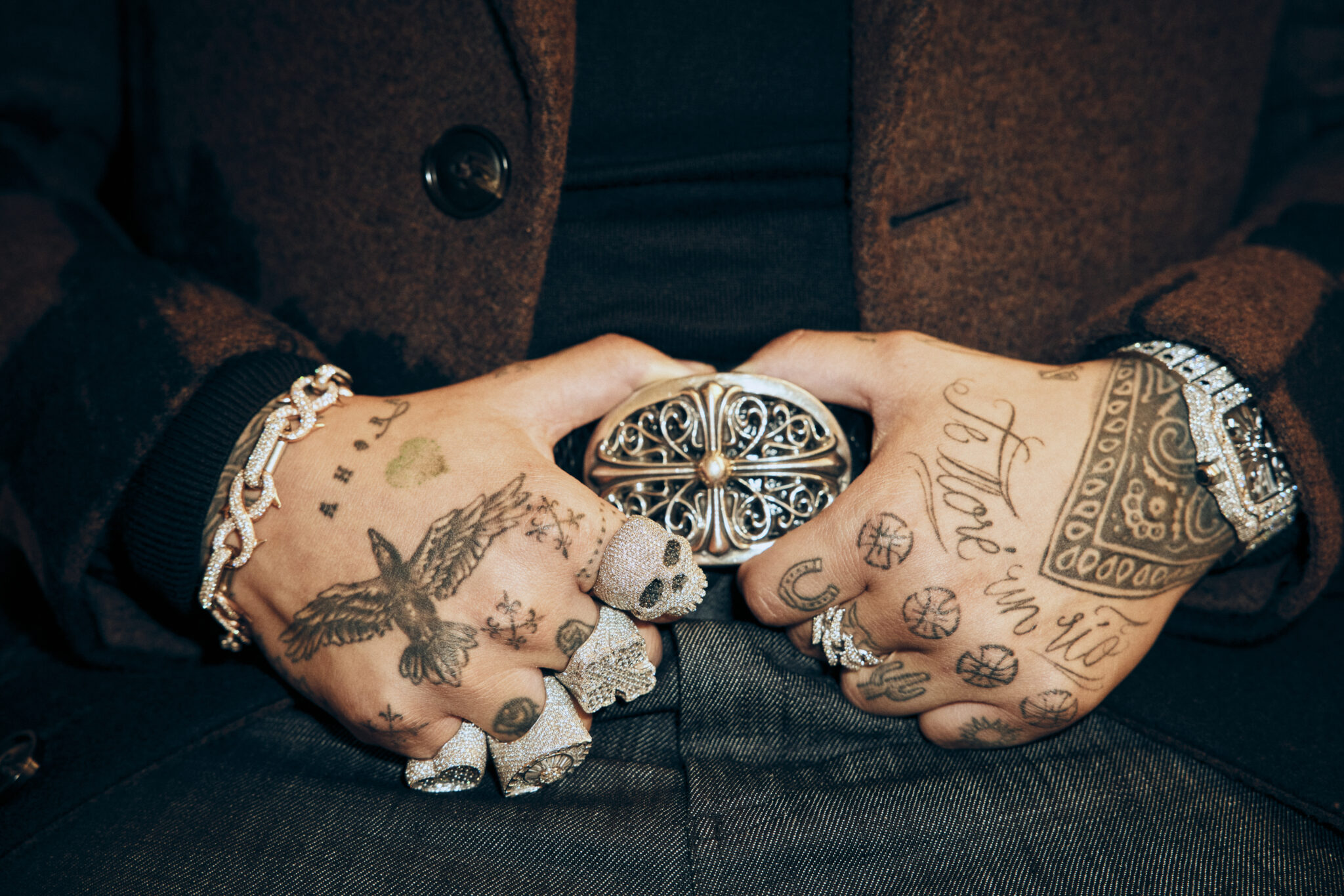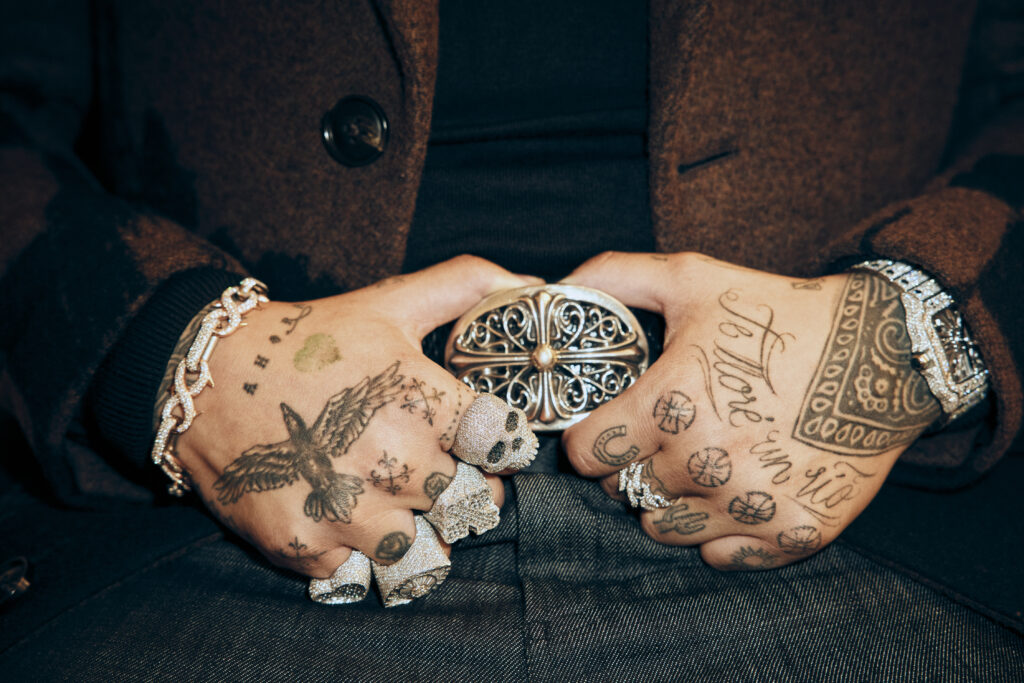 As mentioned, Christian Nodal initially hesitated to get hand tattoos because of his high public image in Mexico. Unlike peers with few or no body modifications, it took the singer a while to leave his comfort zone. However, once he made the decision, there was no looking back!
According to Christian Nodal himself, the tattoos on each knuckle represent his lifelong values. On his right hand, he has various tattoos, such as a moon, an eye, a rose, and a cross. These tattoos symbolize life's beauty and provide him with security and protection.
Like his right hand, Christian Nodal's left hand also has a series of finger tattoos representing positivity and his roots. The horseshoe and sun symbolize good luck, while the cactus represents his hometown. Additionally, he has a skull tattoo on this hand, chosen purely for its visual appeal.
Apart from the previous tattoos, Christian Nodal also has other tattoos on each hand. The most noticeable one on his right hand is an eagle, symbolizing the importance of safety. He also proudly displays palm trees, crosses, and green heart tattoos.
Sleeve Tattoos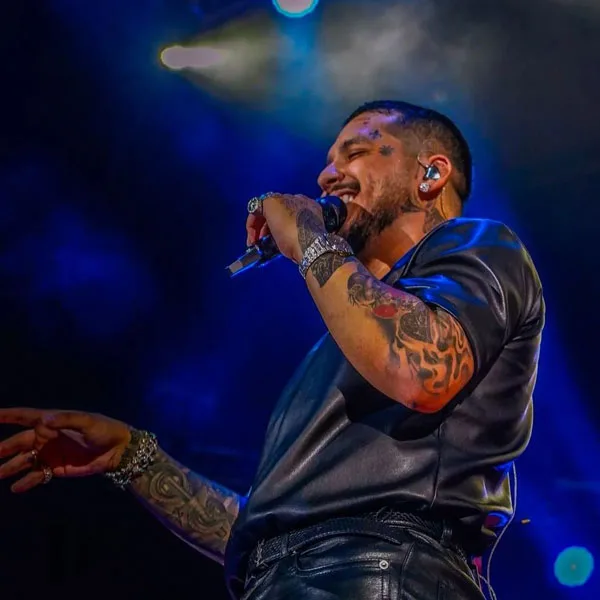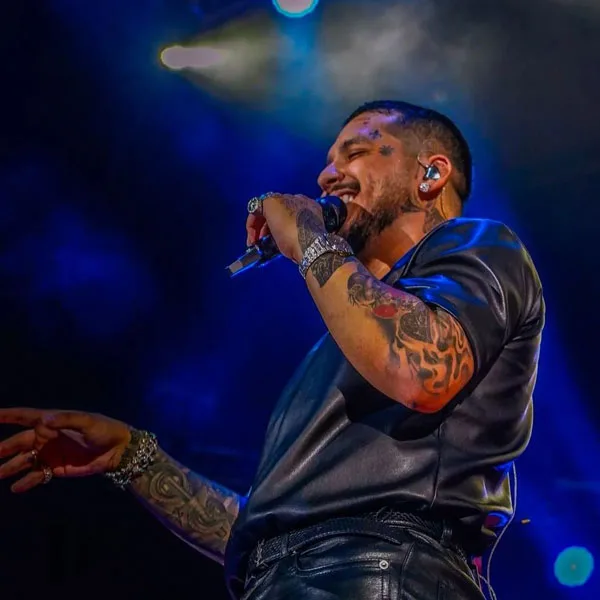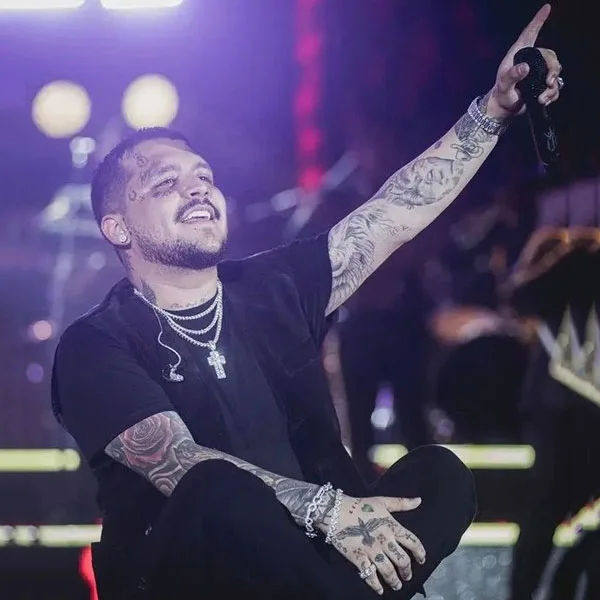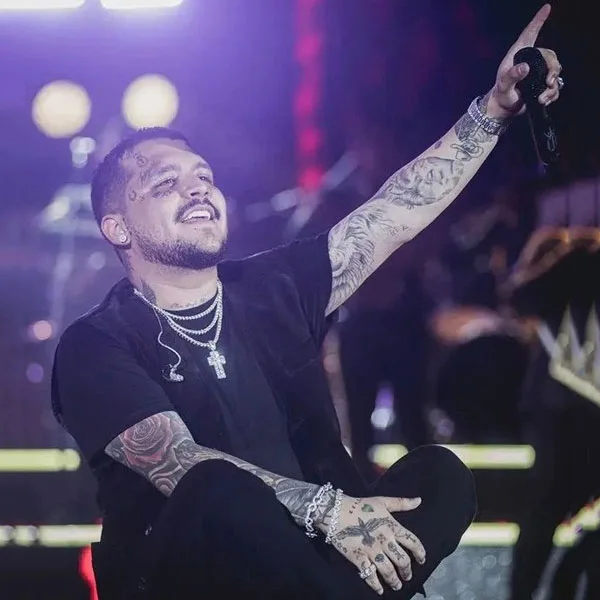 Christian Nodal's sleeve tattoos held deep meaning and were thoughtfully selected. They symbolize important concepts like personal growth and fearlessness. Christian himself appreciates these tattoos and their significance in his life. Moreover, he has barbed wire tattoos on each wrist, symbolizing guidance and providing protection when needed.
In addition to the barbed wire tattoos, Christian has a rose tattoo and a compass tattoo on his upper sleeve. These tattoos represent guidance and unconditional love.
Chest Tattoo/ Compass Tattoo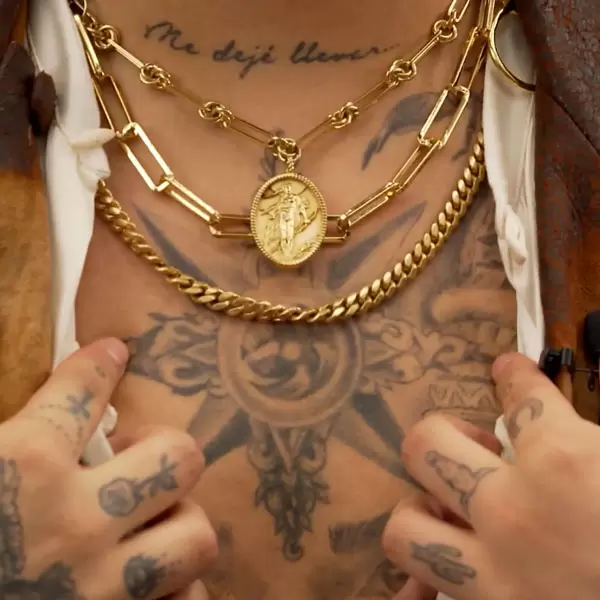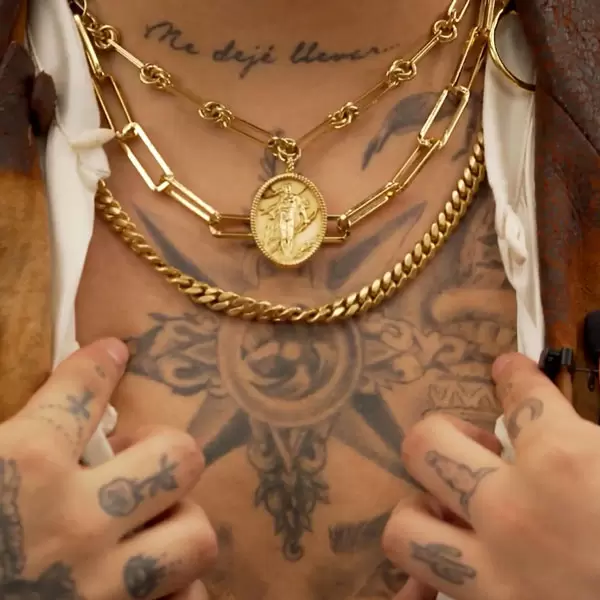 From what we've discovered, it's evident that Christian Nodal has a deep interest in tattoos that help him connect with his spirituality. One of his tattoos is a compass on his chest. The compass symbolizes protection and guidance, but for Nodal, it also represents wisdom and gives him strength during difficult times. Inside the compass, there is a rose tattoo, which serves as a reminder for him to take care of himself regularly.
Tragus Tattoos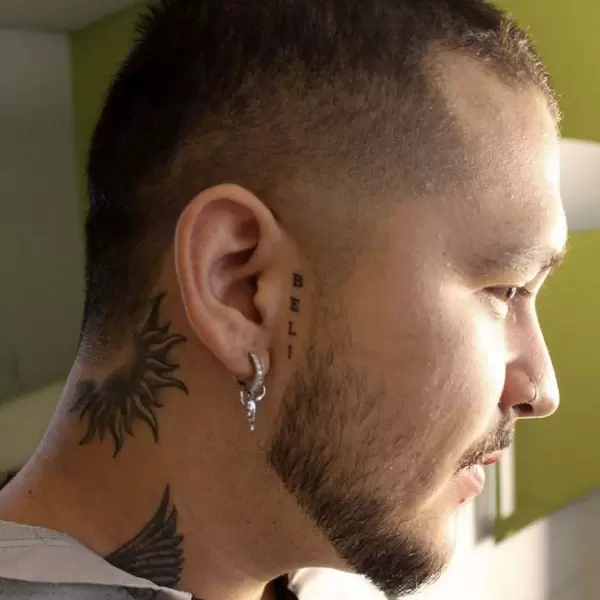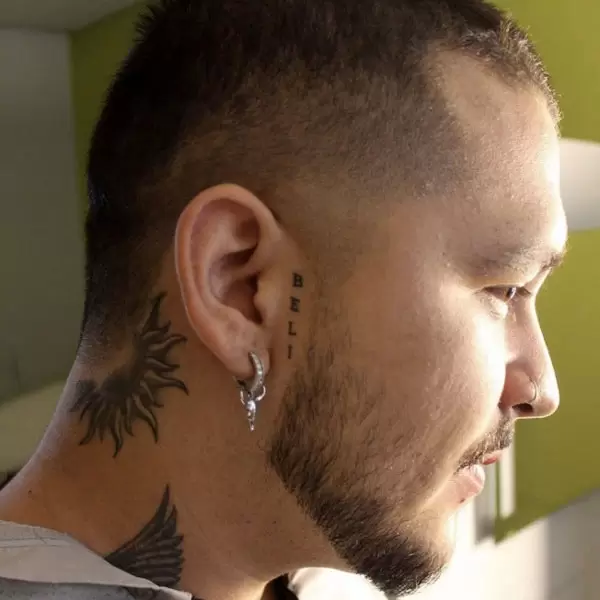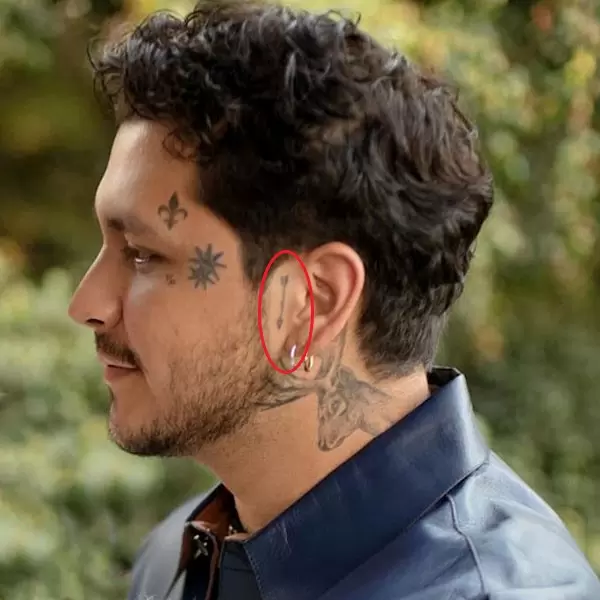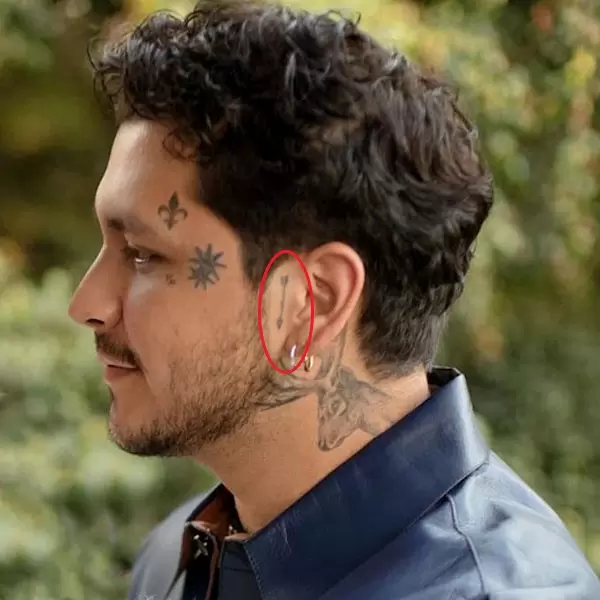 One of the tattoos that caught a lot of attention was the tragus tattoo that Christian Nodal had. It was a unique tattoo that featured a nickname he had for his then-fiancée, Belinda, to show his love and admiration for her. Although we feel sad about how things turned out and are uncertain if the tattoo still exists, getting a tattoo for someone you love is genuinely heartfelt and precious.
Besides the tragus tattoo on his right ear, Nodal also has another tragus tattoo on his left ear—a small arrow. He believes this tattoo helps him stay calm and composed during challenging times.
Leg Tattoo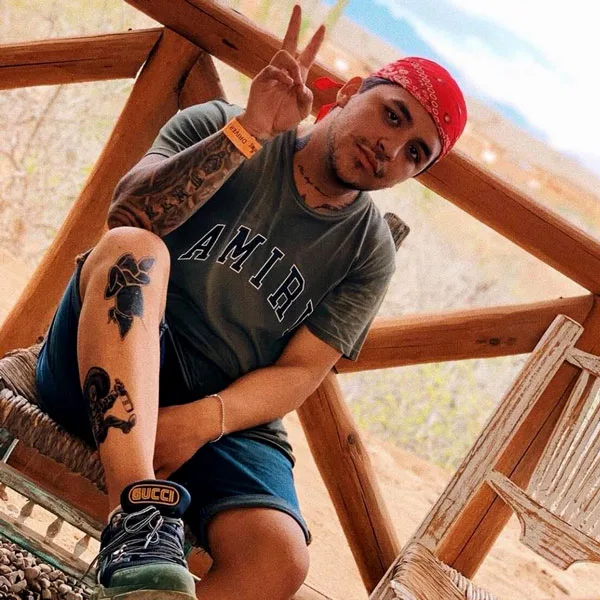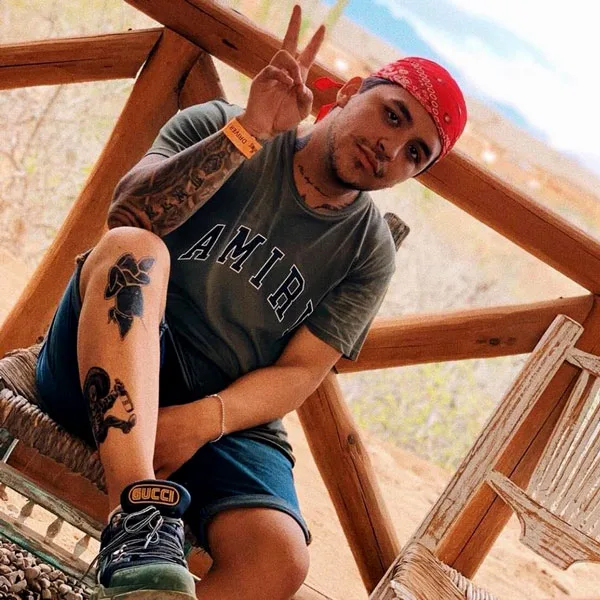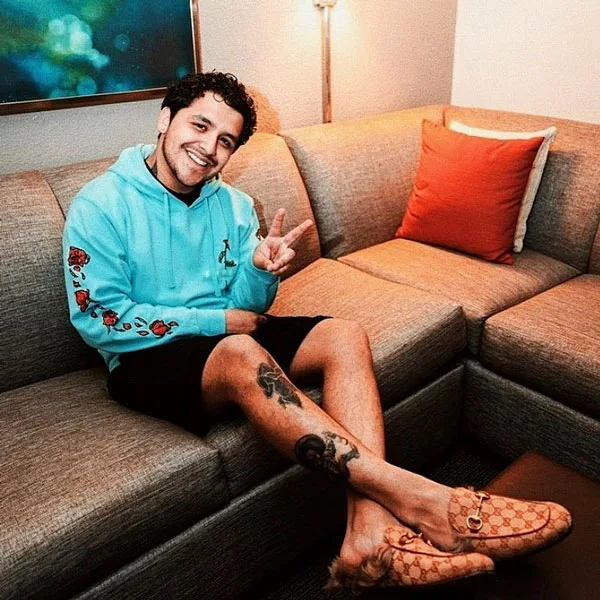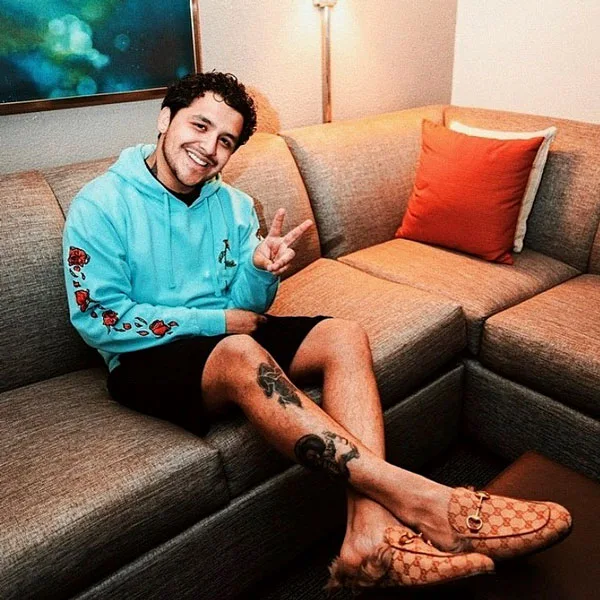 In contrast to the many tattoos on his upper body, Christian Nodal has only a few on his lower half. Specifically, he has two tattoos on his right leg and none on his left leg. One of these tattoos is a flower, chosen to symbolize the beauty of life and remind him to appreciate it.
The other tattoo depicts a character that is personally meaningful to him, serving as a way to treasure memories from his childhood.
Neck Tattoo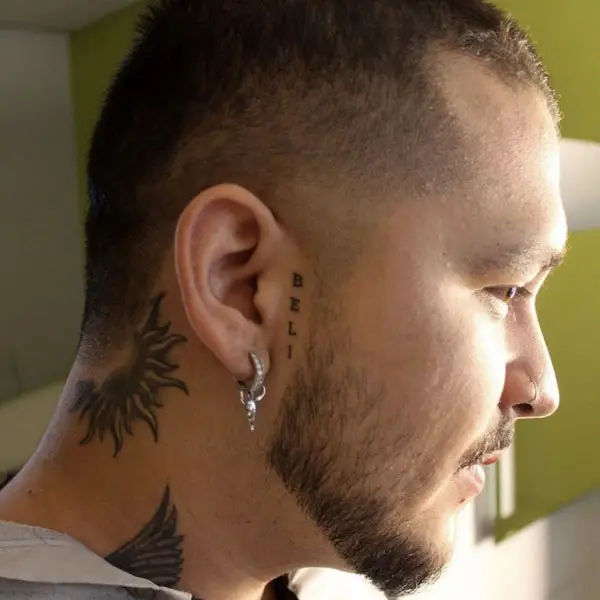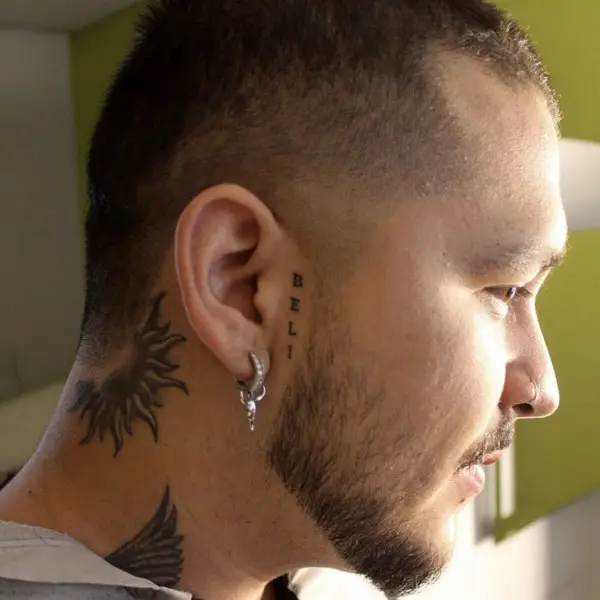 Christian Nodal has tattoos on both sides of his neck. On one side is a sun tattoo, and on the other is a deer tattoo. These tattoos have a special meaning for him as they provide guidance and enhance his spirituality. Despite his ambition for fame, Christian hopes these neck tattoos will remind him to stay grounded, avoiding any distractions or detours from his chosen path.
Throat Tattoo/"I Got Carried Away" Tattoo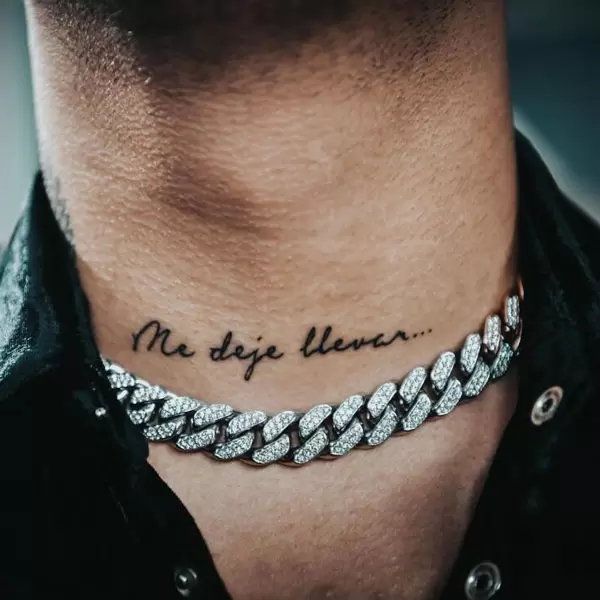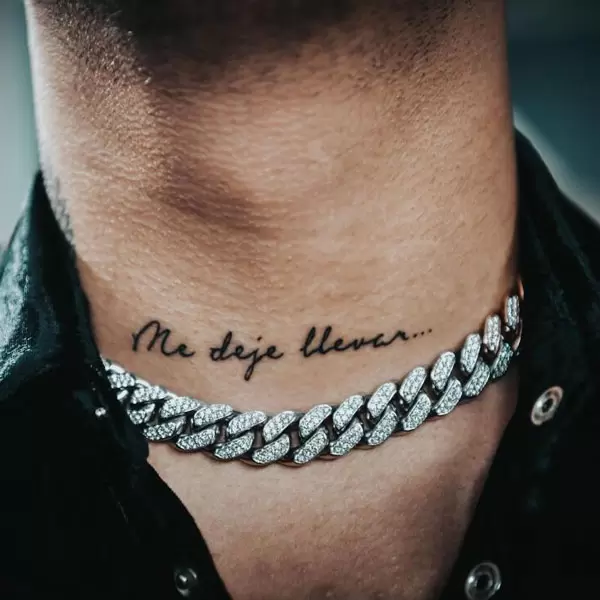 Christian Nodal has a tattoo on his throat, a sensitive area to get inked. This tattoo has a special meaning with two messages. The tattoo reads "I got carried away," referring to his first successful album called "Me Deje Llevar", meaning "I Got Carried Away." This album was nominated for a Latin Grammy in the Best Ranchero Album category and helped Christian win his first individual award for Best Regional Mexican Song. While the tattoo promotes his album and may attract more listeners, it also serves as a personal reminder for Christians to stay humble and live in the present moment.
Pigeon Tattoo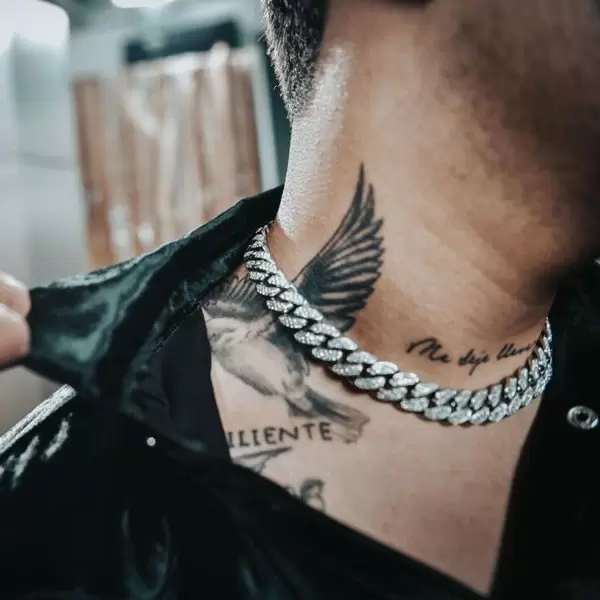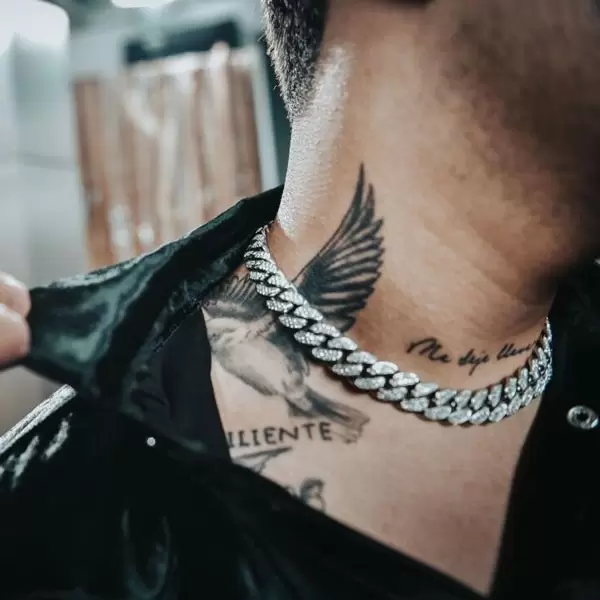 Positioned between the collarbone and the neck, Christian Nodal considers the pigeon tattoo to represent good fortune and achievement. He thinks it goes well with his throat tattoo and finds the visuals of the pigeon tattoo visually appealing, enhancing his overall appearance.
Scorpion Tattoo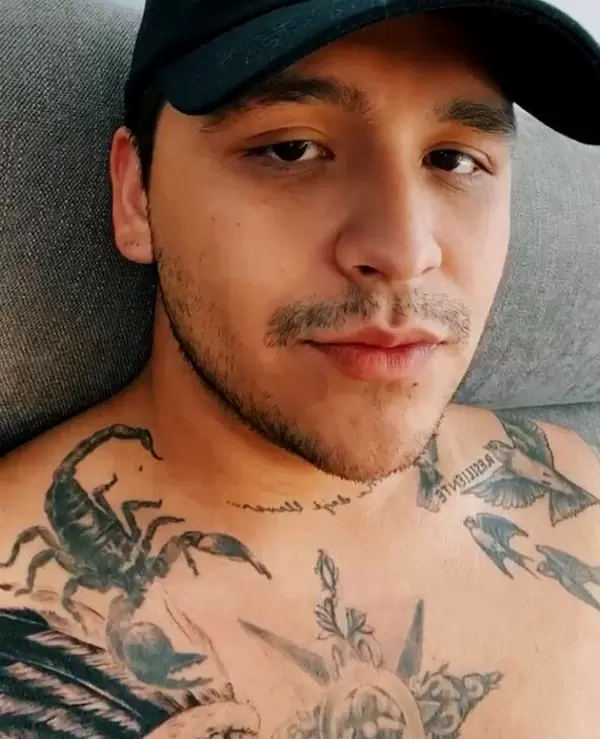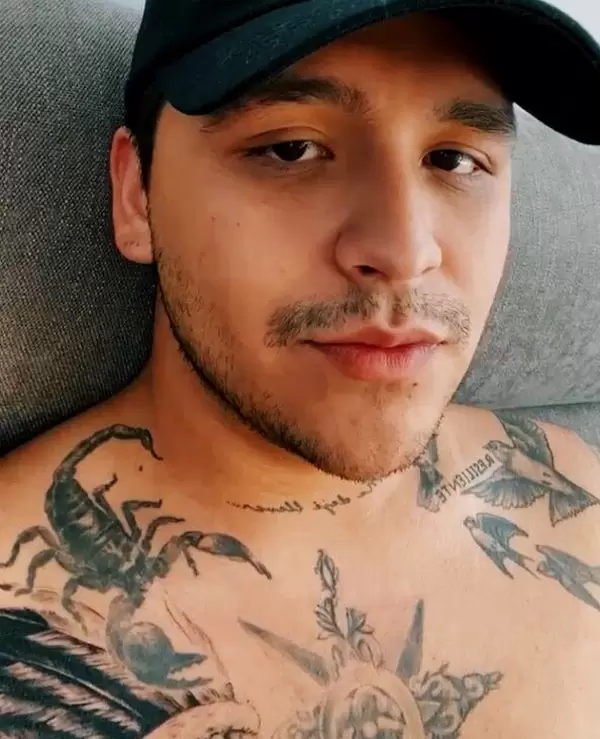 Note: Tattooing of minors is against the law according to Section 260.21 of New York State Penal Law
Across from the previous tattoo, Christian Nodal has a scorpion tattoo that is visually impressive and carries a deep meaning. While scorpion tattoos are often associated with masculinity, Christian, a Latin Grammy winner, views his tattoo as representing personal strength and control over his life. It also serves as a reminder to prioritize self-loyalty, a form of self-care often neglected.
Also Read: Jungkook's Tattoos: Exploring Their Meanings and Updated Designs for ARMY
Conclusion
To summarise, this overview has given you a better understanding of Christian Nodal's personality and showcased his creativity and thoughtfulness in choosing his tattoos. We intend to inspire you to explore tattoos and designs that resonate with you, allowing you to feel comfortable in your skin and express your values and beliefs to the world.
News
Christian Nodal suggests removing his face tattoos for a genuine reason.
In a recent interview, Christian Nodal shared some exciting plans for his future. He mentioned his desire to open a tattoo shop in Los Angeles, which sounds cool, right? But that's not all!
During the interview, Nodal also revealed that he and his girlfriend, Argentine rapper Cazzu, are expecting a baby. He expressed happiness and mentioned wanting his child to see his "real" face. This comment raised fans' curiosity, suggesting he might consider removing his face tattoos.
In the same interview, Nodal accidentally mentioned the word "daughter," which hinted at the gender of their future child. However, he quickly clarified that they hadn't confirmed it yet. So, what did he mean by wanting his baby to "meet his real face"?
In a press conference in Bogotá, Nodal explained that he is ready to move on from that phase of his life and start fresh. He got his face tattoos at a certain point, but now he feels it's time for a change. He expressed gratitude for the ability to remove tattoos, although he acknowledged that there is no solution for death.
Overall, it seems like Christian Nodal is embracing this new chapter in his life, focusing on becoming a father and looking forward to the future.
FAQs
Are the tattoos on Christian Nodal's face real?
The 24-year-old Mexican singer is passionate about tattoos, even though some of his fans were surprised by his choice to get face tattoos. It's true; the star known for the song "Botella Tras Botella" isn't afraid to express himself through facial ink, including a money bag tattoo on his forehead, an "X" on his cheekbone, and a rose tattoo under his eye.
Has Christian Nodal removed his tattoos?
Christian Nodal has chosen to remove his face tattoos. He has clarified that his decision depends on how his fans have responded to them.