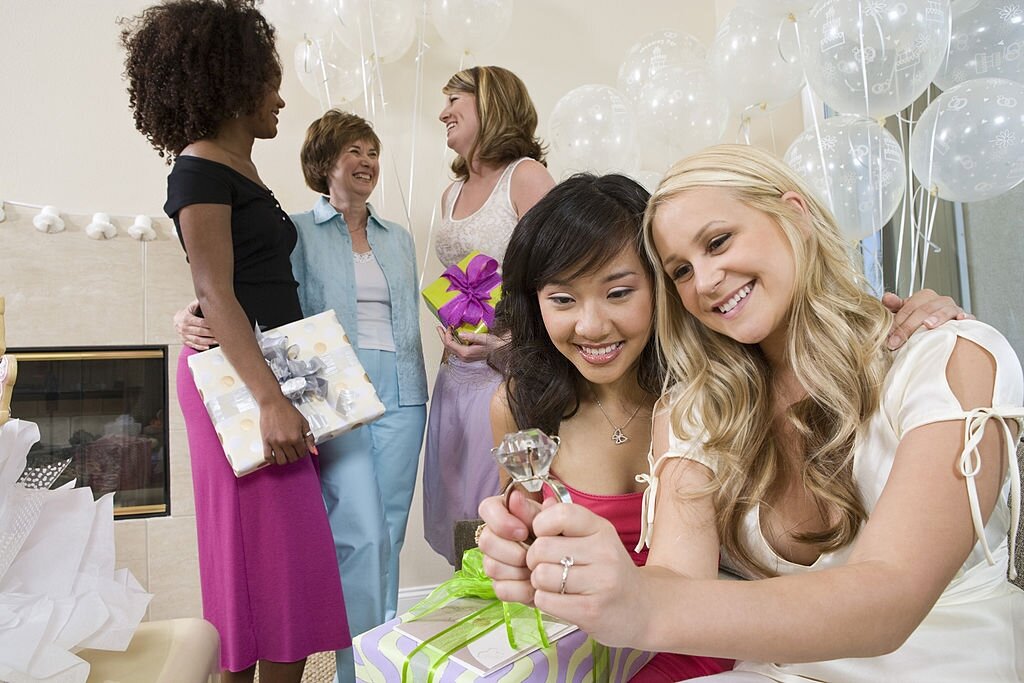 It is not necessary that you play games at the bridal shower, but they are the hallmark to a bridal shower party and add more fun elements to make the party remarkable. These bridal shower games not only bridal and her friends, but these games also make a good relationship between the guests.
Strangers also become friends and enjoy the bridal shower party at most. So you need to know some interesting and funny bridal shower games that everyone can play and enjoy the party fully.
So let's learn some bridal shower activities that you can use in your shower game. These bridal shower games are the mix and match of traditional and modern games for bachelorette parties, so I hope these will be great for your wedding shower day. 
What Are The Best Bridal Shower Games?
Here below is the list of tried and tested games for bridal showers that comprise traditional to creative and funny shower games that are surely going to round a slew of fun in your bachelorette party.
Choose these bachelorette shower game ideas for so that you as well as your guest will enjoy the most. 
Truths And Lies
This is a traditional bridal party game in which every guest introduces the bridal and tells three things to the group about herself. These three involve two truths, and one lie about the bride. Then the audience notices and tells what the things are true and lies about the bridal.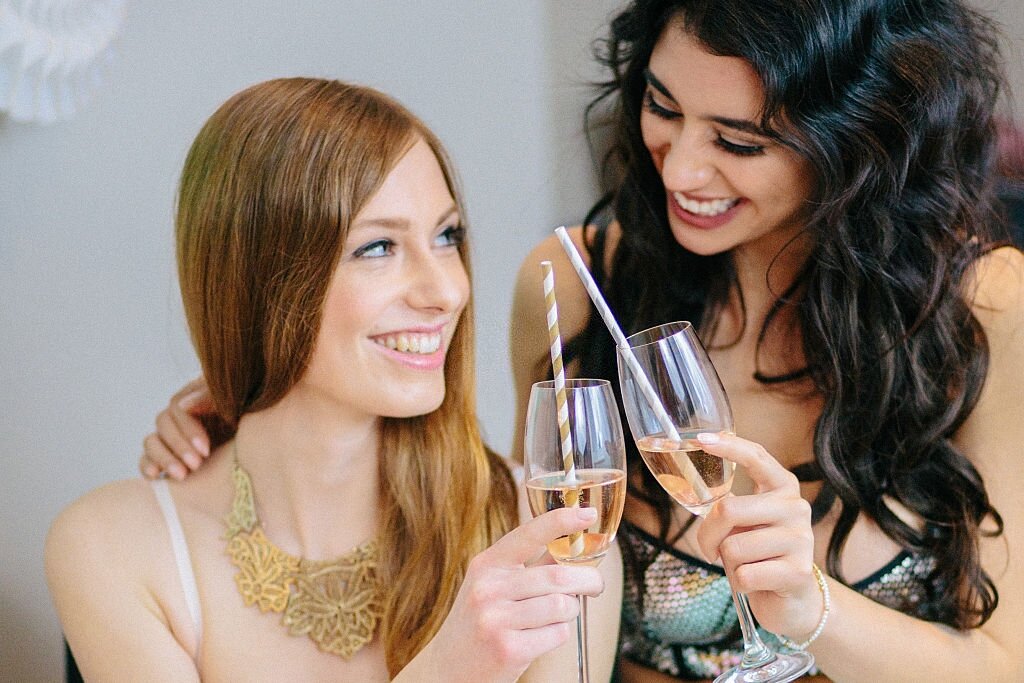 Wedding Dress Made Of Toilet Paper
Divide your guests into two groups or more, there should be three people in each group. Give these teams the rolls of toilet paper and ask them to make bridal dresses. Give each group time for 15 minutes to create a bridal dress. After the end of the allotted time, ask them to show their dresses and vote for the best and funniest bridal dress.
Clothespin Bridal Game
Take any buzzword, like wedding, bride, or groom. When your guest enters the party, give them a clothespin and tell them if they heard anyone speaking the buzzword, you can take their clothespin. A person with the most clothespins will win the game. 
ALSO READ: Top Murder Mystery Games.
Bridal Bingo Game
Ask your guest to write the things that the bride likes at most and give them on a bingo card to write on it. These bingo cards should be of different colors but of the same shape.
In another box, you make small slips and write the things you like at most. Fold these slips and put them in a glass box. Then ask your guest to take out one slip from the box and read it aloud.
Those who write a similar quote give them a small beautiful gift. This bridal game will show you how much your friends and guests will know you. 
He Said, She Said Bridal Game
Make cards and hand them to guests. You need to ask your guests to guess the fun-facts about the wedding couple such as who said first "I Love You," who is a better singer, dancer, and who forgets dates easily. You can design your fun fact cards.
ALSO READ: Best Solitaire Games to Play
Find Your Guest
This is one of the best games for bridal showers. This game will be an icebreaker that will allow your guests to interact with each other.
In this game, you provide your every guest with a checklist, and they have to find a person with the characteristics mentioned in the checklist.
You can make a different checklist for every guest and ask them to find a person who is wearing a floral print dress, speaks a foreign language, ten years of marriage, or wearing shinier blue shoes, etc.
In this way, your guests will interact with each other and chat in the hall to find out who traveled in the bridal showers from 50 miles, wearing contact lenses, or a professional singer or dancer. 
Guess Where The Picture Clicked
Show your guests about 10 to 15 pictures of you and your fiance clicked on different locations or of different trips. Then ask your guests to write down the places they have guessed on the paper. The person who writes the most right guesses will win the prize.
Musical Matching
This is the funny bridal shower game that involves matching dance moves according to the picture shown to the couple on a projector screen.
Guests will provide one dancing moves pictures by themselves, and couples have to perform, and they match the exact moves. Guests also play their favorite songs on which you and your fiancé have to perform.
This will be a great fun bridal shower activity and make your guests fully enjoy your bachelorette party. 
Scavenger Hunt
If you are organizing your bridal shower in the same town where you and your finance have met, then this bridal game idea is for you.
It will be an interactive game for your guests as they play this game by meeting different people and talking with each other if they know any clue about the couple's meeting and confirming with each other.
You can ask them to find where they met for the first time. Provide them hints and clues to reach that place. The guests who solve the hints quickly will become the winner.
You can create clues like this, the place where couples propose to each other, or this is the place where couples kiss each other for the first time. This will make your wedding scavenger hunt bridal game more funny and interactive.
All your guests like to solve these interesting clues, and they will also like to communicate with strangers too to solve the answer.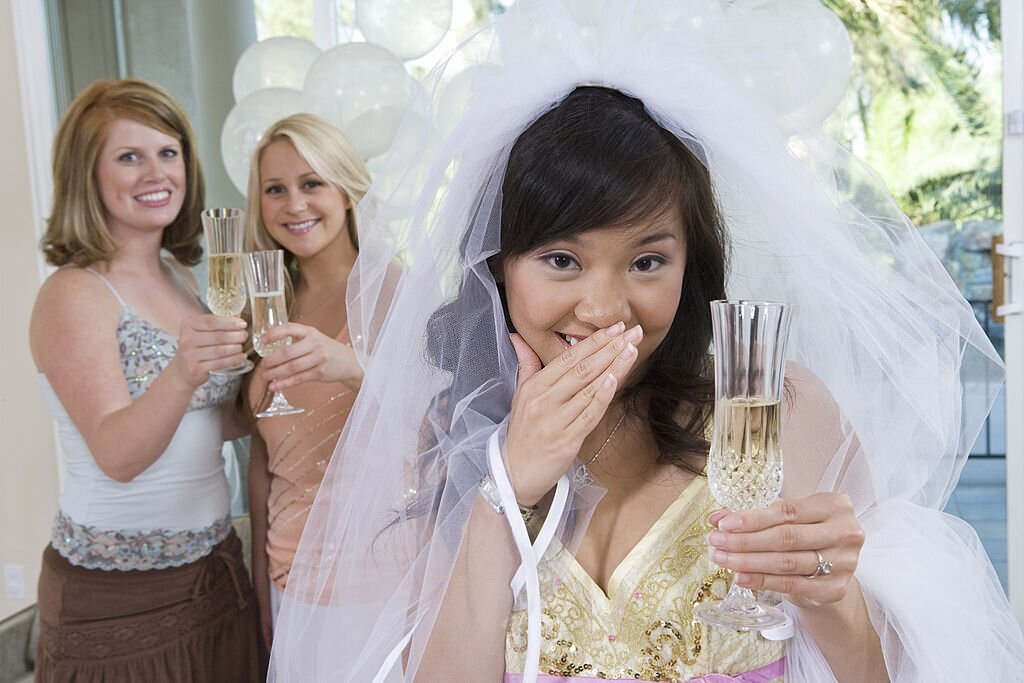 Questions To Bride
This is the most amazing bridal shower game that you should include as a part of your bridal shower game.
You can ask brides about the questions like who paid on their first date, who is late on most dates, who gets annoyed early, and frame so many similar questions.
Make a pre-video of the groom in which he had already answered all those questions truly.
After the bride had answered all of the questions, ask someone to play the fiancé video, and check how much of the bridal answers match and how much she questions, she answered truthfully. Then give a very beautiful surprise to the bridegroom like a cake or something special that is related to their relationship.
The guests also become overwhelmed by this bridal question and answers, and their nose might start running too or maybe of yours too.
So after this gameplay, wonderful rocking music so that everyone moves their feet in the joy of the beautiful evening of the couples day. 
Best Cocktail Making
Make a team of two or three of your guests, set-up a full bar table for each team, and ask your guest to concoct cocktails. Then Bride takes one sip of cocktail from every team stall and selects the best drink. The bride then selects the best cocktail drink and gives gifts to their guests for the drinks they made. And give the special gift to the team who made the best cocktail drinks.
Guess The Couple
You can take out the printouts of the celebrity couples and place these cards on each guest table. Ask your guests about who these celebrity couples are, and those who give the correct answer appreciate them with small beautiful gifts.
Take the couples that are hard to guess or one is a celebrity, or another has no links to the entertainment industry. This will make it a little hard and funny to make the right guess.
If possible, also give them options too as this is not a competition, only a bridal shower game so that they do not feel embarrassed. 
Scrambled Words
In a card list, the scrambled words that are related to the couple, groom, bride, and their wedding day.
Distribute each card to every guest and ask them to arrange them as quickly as possible. Whichever your guest first arranges and untangle, the scrambled words will win. Give them a beautiful gift that is associated with you and your life partner so that they always remember it. 
Movie Dumb Charade Game
Take cards and write wedding movie names on them. Divide your guests into two teams and ask one member to come forward, and the other team will give that person a wedding movie name. They have to act before their team, and they have to guess the correct movie through actions.
Give a team three chances of assuming the correct answer. If they don't make it in a three chance, then they lose a point goes to the opponent team. Make rounds of the game, and whichever team has the highest score will win the game. 
Handbag Scavenger Hunt
This is the funniest bridal shower game especially for all the ladies present in the bridal shower party. To start this game, you need to make a list of common items found in the handbag of a lady. Avoid things that might embarrass the audience.
The lady that has most of those items in their bag gives her a beautiful prize. The prize should be something that ladies can use in their daily life, such as branded lipstick, hair bow, voucher, or anything useful. 
Steal The Ring
This is an interesting and interactive bridal shower game that you must play on your bachelorette party. Give your guest a plastic ring when they arrive at your party and tell them whenever they hear any words like "wedding" or "bride" from any other person, they are allowed to take that person's ring. In the end, whichever guest has the more rings will win the game.
Couples' Trivia
Collect the interesting as well as irrelevant information of the couple that is unknown to the guests. Ask these questions from your guest and give them choices to select the right answer.
You can also give your guest the card on which all the questions and choices were written, and they have to fill that. Moreover, You can grade the cards while your guests are enjoying cake and drinks.
You can also conduct Jeopardy, in which guests can shout if they know the correct answer. You can also give a marking scheme according to the toughness of the question.
If it is simple, mark it with one point, and the question is harder than give a 5 point. You can ask questions like how did the couple first meet? Or Who first proposed?
Guess The Celebrity Wives
Take cards and write the names of your favorite celebrity wives. Write the names of celebrity wives on each card and mix all the cards in the box. Then ask your guest to take out one card and not show it to you.
Ask them to tape the card on your forehead, and others will act in front of you of that celebrity wife. You have to guess the name of that celebrity wife. This is great fun and interactive activity between you and your guests. 
Memory Cards
Everyone has some memories related to the bride. Ask your BFFs to write memories between you and them. Mix these cards in the box and let the bride read the cards aloud. Your guest will guess with whom the memory belongs and have a little dance with your friend.
Celebrity Crush
Everyone has a celebrity crush, so do your guests. Ask your guest to write the name of their favorite celebrity on either side of the card without writing their name. On the other side, let the guest write something mysterious about themselves. Then ask the bride to speak aloud the celebrity name and ask her to guess which guest has this celebrity crush through the mysterious context they provide on either side of the card.
How many brides Know Her Fiance: Make a list of questions and facts about the bride's better half. Ask these questions from the bride and let the guest know how much perfectly she knows her groom.
Include fun facts about her spouse. This will make the game more interesting, and the guest will enjoy the fullest. You can also ask the guest about whether the bride is right or not before you reveal the answer. Give points to the guests for each correct answer. The guest who has the maximum points will win the prize. 
Date Night Suggestions
This can be the most enjoyable bridal shower activity for the guest. Provide every guest with cards and ask them to suggest to the date night ideas. Give glitters pens and colorful cards to the guest and let them write date suggestions for the happy, loving couple.
Ask your guest to read their suggestions aloud one by one and then collect them in a box. This box will be a gift to a couple from their guest, and they will take it to their home and use these suggestions for their date nights. 
Write A Romantic Poem
You need to share a blank paper sheet with every guest and ask them to write one or two lines of a romantic poem dedicated to the beautiful new couple. Hide the line of the poem and then pass the same paper to another guest.
After all the guests write their lines of the poem, ask the bride to read the poem lines in a dramatic voice and read the names of the guest who wrote that line for you. 
Tie Knot
This is a racing game in which guests have to tie the knots of cherry stems as much as they can in one minute. Give each guest the small bowl and cherry stems in another bowl.
Start the stopwatch and ask your guest to tie the knots of cherry stems. The guest with the most cherry knots will win the prize.
If you want to add more fun elements to the game, soak the cherries overnight in the vanilla vodka. This will make the game more interesting and classy. 
Ice Cold Water Bucket
This is a cold shivering game that your bridesmaids will enjoy a lot.
Take a bucket and pour cold water and ice cubes into it. Then take a bunch of toy plastic rings and your BFFs to take out the rings with their toes. Ask them to take out one ring at a time. Those who collect the most toy rings with their feet will win the competition. 
Pass The Bouquet
This is like a pillow passing with music, but in this game, you will pass the flower bouquet. Play the music, and your guest will pass the bouquet one by one. When the music stops, whosoever has the bouquet in last will be eliminated.
The guest who will stay up to the last will win the game. Give them a beautiful gift that they will keep with them for the lifetime. 
Final Words
These are some of the interesting bridal shower games that you can play during the bachelorette party. In order to make the party more interesting and healthy, you can serve healthy gluten free snacks to your party. Have great fun on your wedding shower day, and make your day remarkable.