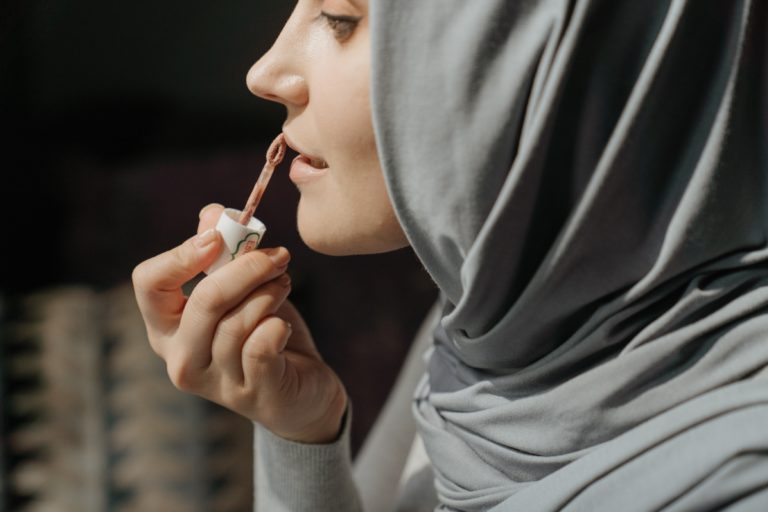 A pouty, kissable lip not only looks sexy but also makes your face look extremely striking and symmetrical. Lip injection sounds great, but the fear of allergies or price may not make this the right option for you. But this does not mean that you cannot fulfill your wish of getting fuller lips like Kylie Jenner. Fortunately, we have plenty of lip plumping serum that can make your lips juicy and big without using needles.
There are plenty of formulas and ingredient lists to choose from when it comes to lips plumping gloss. You can get everything you are looking for from pigmented to super hydrating and soft creamy serums. Below we have mentioned a list of the best lip plumping serum and gloss formulas available on the market right now. These lip plumpers are worth spending your money on if you really crave those pouty lips.
List Of Best lip Plumping Serum Brands
Every person has different needs when it comes to skincare needs, whether for the face or lips. The below-listed lip plumpers will meet everyone's requirements and help in making the lips look fuller and firm.
Dior Lip Maximizer
If you are looking for the best all-in-one lip plumping serum, then Dior will be the best pick. Dior Lip Maximizer is both plumping and hydrating at the same time. The best thing is that it comes in a range of shades, from subtle to vibrant, for every occasion and mood. This product is 100% vegan, cruelty-free, and comes in recyclable packaging. This product is Bella Hadid approved; what more do you want?
e.l.f. Cosmetics Lip Primer & Plumper
If you want the best drugstore lip plumper gloss and primer, then try e.l.f cosmetics. You can prime and plump your lips using this dual-purpose e.l.f product. It helps to create a smudge-proof base for the lipstick while leaving a plumping effect at the same time.
Sexy Mother Pucker Pillow Plump Gloss by Soap & Glory
This is another best drugstore lip plumper gloss that is affordable and effective. The plumping sensation of this product is way more than what you would expect at this price range. Unlike other lip glosses, this will not make your lips sticky but will add a lot of shine to the lips. This product has a very sweet chocolate-like fragrance that will make you want to keep reapplying.
It takes only one swipe to make your lips plumper and bigger and give a slight wash of color. The product is available in seven wearable shades ranging from subtle for a daytime look to vibrant for night parties. Each gloss shade has subtle specks of glitter added to it that helps to add dimension making your lips fuller.
Too Faced Lip Injection Extreme Lip Plumper
Having trouble with skimpy and dull lips? Then you should give this Too Faced lip injection a try. This is one of the best lip plumping gloss or serum that can dramatically revive thin lips. You can use it alone as a gloss or layer it with your favorite lipstick. When applied as gloss, it adds a coat of clear high shine gloss and gives a naturally flushed lip look.
Too Faced Lip injection contains a marine sponge that helps to add volume while moisturizing the lips at the same time. It also contains a "collagen booster" that helps in increasing collagen and plump up the lips.
Dermalogica Nightly Lip Treatment
If you are in search of a lip plumping serum that can be used as a night lip treatment, then try Dermalogica Nightly Lip Treatment. This product claims to erase lip lines, moisturize dry lips, reverse free radical damage, making it the best lip treatment. It can do everything from its potent ingredient list to giving a luxurious massaging applicator to soaking into your lips and adding volume, and filling those fine lines.
Whether you are regular to lip injection or have zero lip fillers, this anti-aging and enhancing lip treatment will give you a plump pout. As per several clinical studies, 90% of the customers have seen an increase in lip volume and a decrease in wrinkles and fine lines. The best thing about the product is that it does not tingle when you apply it to your lips; instead, the formula feels very gentle, making the lips defined.
Laboratoires Filorga Paris Nutri-Filler Lips
If you are a fan of formulated natural ingredients, then try this lip plumping serum by Laboratoires Filorga Paris. The key ingredient of this lip plumper is shea butter that comes from the African shea tree. It is rich in antioxidants, fatty acids, and vitamins. This product helps to nourish, moisturize and soothe skin.
When you give it a first glance, lip balms and lip plumpers might seem completely opposite, but this Filorga lip plumping serum is truly the best of both worlds. This contains peptide collagen booster (to plump and smooth lips), shea butter (to nourish and repair), and an active ingredient that helps in brightening the natural color of the lips. The great thing is that this is non-sticky.
BUXOM Cosmetics Full-On Plumping Lip Polish Gloss
This is Sephora's best-selling lip plumping gloss and is available in more than 100 different shades. It gives a shimmer-free glossy finish on the lips for that perfect flush. The formula consists of hyaluronic acid and peptide, which help in boosting the natural collagen production in lips.
This will add the right amount of color and shimmer to give those volumized and plump lips that are close to perfection. It leaves a minty tingly sensation for people who like to feel the tingle. The best part is that it is long-lasting and won't go anywhere throughout the day.
PCA Skin Hyaluronic Acid Lip Booster
If you want a lip plumping yet hydrating serum, then PCA is the right brand for you. This Hyaluronic acid-enriched lip plumper is super hydrating, perfect for dry, chapped lips. The formula consists of Ultra-Filling Spheres from the brand, combining Konjac root and sodium hyaluronate to hydrate lips and enhance volume minus the tingling. Some other ingredients are Vitamin E, a powerful antioxidant, and Collagen-stimulating peptides; together, these help in soothing skin and neutralizing free radicals.
Revive Light Therapy Lip Care
A few years ago, LED light therapy was invented to treat skin concerns like aging and acne by a certified dermatologist. Nowadays, people even have access to at-home light therapy like face masks, etc. then no wonder we have similar treatment for lips as well. This device from Revive Light Therapy works on infrared LED lights to simulate natural lip collagen production and increase blood circulation giving you smoother and fuller lips.
Replenix Pure Hydration Plumping Lip Treatment
Sunscreen is an important part of a skincare regimen, then how can we forget to apply SPF on our lips? This one of the best lip plumpers comes with SPF 30 and helps protect your lips from both UVB and UVA rays. But there is more than that to the formula. It is enriched with palmitoyl tripeptide-38 (collagen production), niacinamide(even texture and tone), ceramides(repairs and soften lips), and hyaluronic acid (hydration).
KNC Beauty Kiss My Lips All-Natural Collagen-Infused Lip Mask
This is a lip plumping serum enriched lip mask to give you pout-worthy and kissable lips. This mask works like a volumizing primer to enhance the look of your lipsticks. The formula is enriched in collagen, which makes your lips softer, hydrated, and plump without the use of any harsh chemicals. This product is petroleum-free, so there is no problem with adding it to your regular routine.
Lancer Skincare Volume Enhancing Lip Serum
Face serums have become an essential part of our lives; similarly, this Lancer Skincare Lip Serum is the best lip plumping serum made especially for the lips. The formula has powerful lip plumping properties. It contains peptides, shea butter, and hyaluronic acid; together, these ingredients help to plump, contour, and hydrate the lips and gives a cooling sensation on application. This serum also makes a fantastic base for your lipsticks.
SkinMedica HA5 Smooth and Plump Lip System
If you wish to make your lips bigger and plumper but are struggling with sensitive skin type around the lips, you should give this Plump Lip System from SkinMedica a try. The formula is enriched with both plumping and soothing ingredients. It plumps the lips gently and blurs fine lines and wrinkles around the mouth, creating a perfect base under lipstick.
Brandt Skincare Needles No More 3D Lip Plump Fix
If we follow different skincare routines in the morning and night for our face, then why shouldn't we apply it to lips as well. This lip plumper is a duo product perfect for both morning and night. The morning formula is enriched with peptides, plumping enhancers, and filling spheres that add volume to the lips. While the nighttime formula is focused on hydration and conditioning, making your lips soft like petals with a blend of oils and natural butter.
Charlotte Tilbury Collagen Lip Bath Gloss
If you love a high shine lip plumping serum and gloss, then Charlotte Tilbury the one-stop brand for you. This plumping formula will remind you of those old lip gloss formulas. It is made with mustard sprout extracts, coconut oil, and marine collagen that work together to hydrate lips, smoothen lip lines, increase fine lines while nourishing the skin. It has pearlescent pigments that provide a beautiful sheen that reflects light. It also contains peppermint extracts to give a refreshing and cooling sensation. What is there to not love about this best lip plumping gloss?
Read More:- This is how you can sop biting your lips now
Grande GrandeLips Hydrating Lip Plumper
Another one of our favorite lip plumper glosses is from Grande GrandeLips. This product comes in seven shades ranging from nude apricots to hot pink. This is an ultra-shiny gloss that uses plumping extracts and hyaluronic acid to give you immediate fullness and increase long-term firmness and volume if used regularly for 30 days twice a day.
Sephora Collection Outrageous Effect Volume Lip Gloss
If you are looking for a cheaper dupe to Dior Lip Maximizer, then lucky for you, we have got one. We have the best drugstore lip plumper from Sephora Gloss made with ginger root oil, sunflower seed oil, and peppermint oil. It is also available in different shades to suit various skin tones.
Natura Bisse Diamond Lip Booster
Do you want to invest in a luxurious Lip plumping and hydrating serum? Then get ready to invest $75 on this fancy Natura Bisse Diamond Lip Booster, which is enriched with vitamins, antioxidants, and omega 3s. You can use this lip plumper before and even after applying lipstick to get a subtle sheen.
DuWop Lip Venom
If you are not a fan of basic lip plumping gloss and are cool with tingling sensation ingredients like wintergreen, ginger, and cinnamon that increase blood circulation in the lips, then try this DuWop Lip Venom. Just swipe it on your lips and leave it on for 60 seconds, and you will see your lips getting filled in.