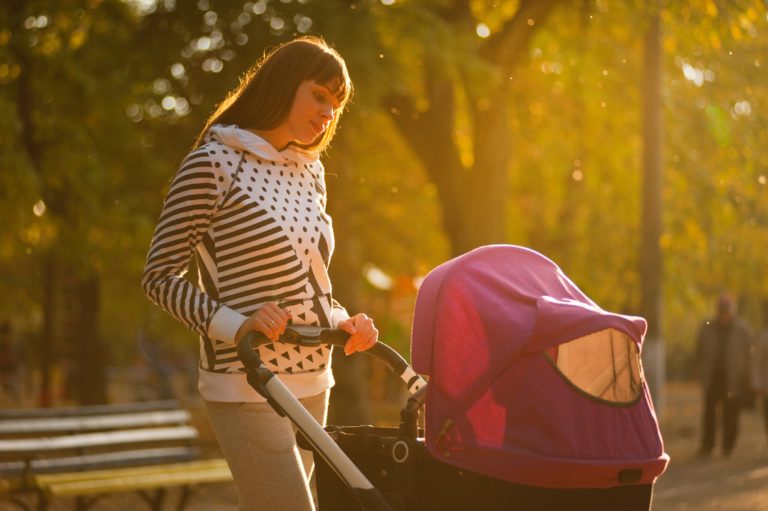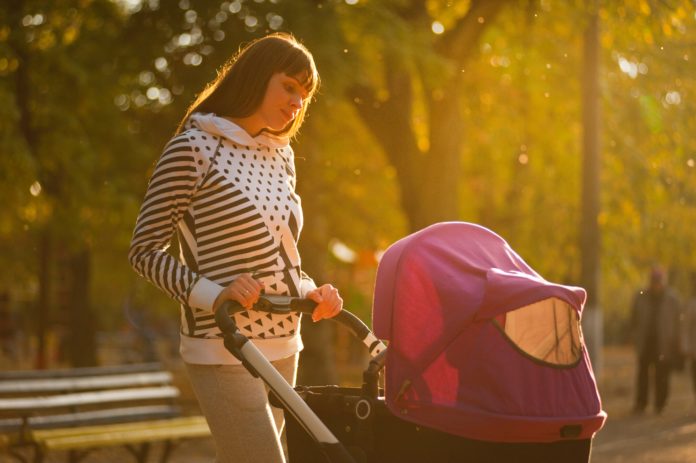 Are you seeking a way to protect your baby from the scorching heat outside? Worry no more. The baby stroller fans can help you go on carefree and chilly strolls with your baby. Apparently, these fans help keep your baby relaxed and fresh, whether it's a trip to the nearby garden, ice cream shop, or Disneyland.
Best Baby Stroller Fans For Your Little One
There are some tips for new parents you should know to manage a healthy lifestyle of your baby. Whether you are a working parent or household, taking care of the toddlers in summers is often challenging. However, despite several odds, technology has got your extremities covered. So to safeguard your baby from the harsh sun out there, check out some of these sophisticated baby stroller fans, which would certainly meet your expectations:
Portable Fan With USB Mini Rotation Clip
Made of thick-set plastic, this baby stroller fan is quite easy to use. The fan is equipped with a rechargeable battery with a usual running span of 2-6 hours when charged once. Secondly, it has got a 360-degree rotation which lets your baby enjoy the cool breeze from all directions. Moreover, you can accommodate your needs with the feature of multiple speed settings associated with it.
This baby stroller fan is also equipped with a clip-on feature which makes it convenient to use. It can stretch upto 2.5 inches and has a non-slip mat that keeps you free from strife. The fan is available in numerous pretty colors like blue, green, pink, and purple. Furthermore, it comes with a USB charging cable and an 1850 Lithium battery. So, just charge it and enjoy the stroll with your baby.
Amacool Tripod Clip-on stroller Fan
Are you looking for something fun and versatile? Then this one's for you! The flexible legs of the fan quite paint a picture of the springy limbs of an octopus. Funny, isn't it? Well, its pliable shanks allow you to connect them wherever possible instead of relying on a clip. Likewise, the fan may look adorable, but what also sets it apart is its bright LED lights which come in three different shades. These lights help your baby feel relaxed and entertained in late evening strolls or camping.
Besides that, the lights can work as an alternate lantern. It will help you read the calm and soothing lullabies to your toddler. Additionally, the twirled little fan operates on such a whisper-quiet noise level that you would not even realize that the fan is on. You can adjust the fan speed to one of these; soft wind for late evenings and night, natural wind for a moderately cooling breeze, and strong wind to secure your baby from intense heat.
MCGMITT Battery Operated Stroller Fan
Do you think tripod fans aren't your type? If yes, then these baby stroller fans with flexible legs can get your done for you. If you want to mix and mingle a clip-on fan's features and an octopus-styled fan, MCGMITT is the best option to try. Basically, it's equipped with a sturdy clip through a long, flexible hose instead of the twistable tripod stand, the one used in clip-on fans.
Moreover, the duct offers 360 degrees of curvature. Thus allowing you to direct the wind towards your baby regardless of where you clip the fan on the stroller. Given the fact that the clip can open upto 1.6 inches to attach to most surfaces, the feature comes quite handy. Also, you need not bother with slipping and sliding the fan as the clip's interior is edged with non-slip sponge pads. With a 200 mAh battery, you can expect the utmost 3 hours of use and run upto 10 hours at the lowest wind setting.
Snawowo Mini Handheld Personal Portable Fan
Looking for an upgraded version of an octopus-styled stroller fan? Then Snowowo will live upto your hopes beyond any doubt. This version has been strengthened with supreme quality metal and a silicon surface on the outside. Silicon is known for its water-repellent properties and is also easy to clean. So, if your kid creates a mess on your way to the picnic, you can clean the fan and maintain the hygiene instantly. Piece of cake? Sure it is.
The fan has got a 2600 mAh Li-ion battery with three different speed settings. The battery can run from 2-6 hours, and when it is about to go out, you can expect it to get fully charged in 3 and a half hours. Furthermore, the fan is accompanied by the LED indicator light at the back. This light blinks red rapidly whenever the battery is about to die. If you want to commute along with your baby, then all of the above traits make it an awesome car seat fan as well.
COMLIFE F170 Clip-On Stroller Fan
Does your baby also fancy the subtle savour of roses? Then you must check out this baby stroller fan. Apparently, this fan has got a unique functionality associated with it. The fan has got a little spongy area on the backside. All you have to do is apply one of the essential oil of your choice and amuse yourself and the baby with the sweet-scented breeze. To keep the wind pleasant and not bothersome, it has the feature of 90 degrees of auto oscillation. Yes, it is awesome.
If you are a cautious parent, then this aroma diffuser is more than just an additional feature. While evening walks are soothing and refreshing, they could also put your baby at risk owing to the presence of mosquitoes and bugs. So for the safety of your newborn, you can try mosquito-repellents or lavender-scented oils. Powered with 5000mAh rechargeable lithium batteries, it can last from 4 to a gigantic 40 hours, depending on the speed you choose to operate on. Although the massive battery capacity comes at an expense, it is worth buying if you are looking for a durable one.
Final Words
When you go out with your baby and summer has struck already, you must maintain your toddler's body temperature. Whether you are traveling or going on strolls, the baby stroller fans will help you a great deal. These fans not only maintain the body temperature of your kiddo but also keeps them safe from mosquitoes and bug bites.
This way, you can always keep them cool, fresh, and hygienic. These baby stroller fans come in different varieties like wirecutter fan, car seat fan, portable clip-on fan octopus style cutesies, and whatnot. So, choose the one which meets your needs, and feel free to share your experiences in the comments section below.