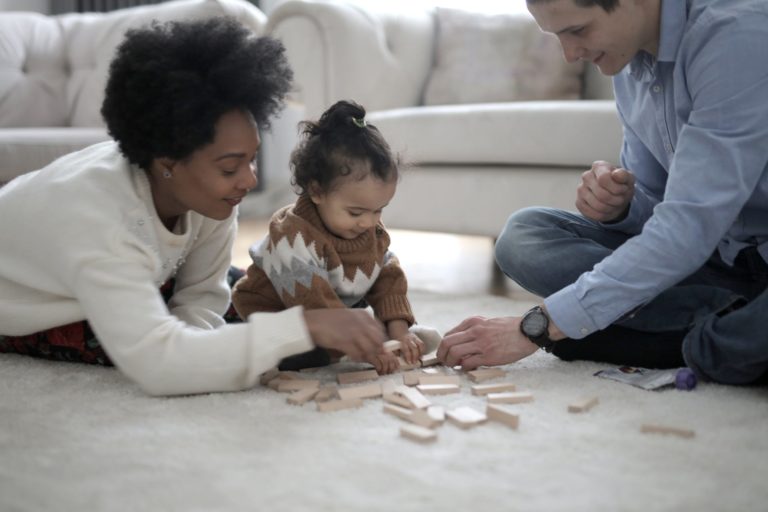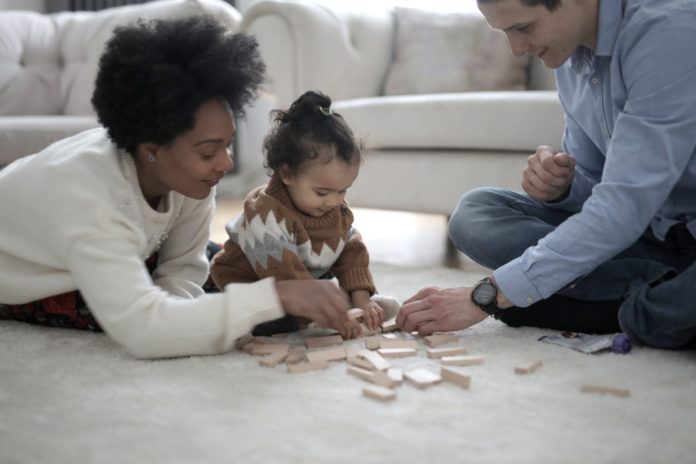 It is always fun when it comes to recreating a room in a baby's free-space. You can always comfort the toddlers by arranging huggable teddy bears and cute baby dolls around them. Also, when you're decorating the baby's room, there are plenty of things that are left unattended. Along with must-have items like cribs, baby blankets, glider rockers, and changing tables, nursery rugs are the ones that often go unnoticed.
Why should you add them to your baby care package?
Nursery rugs not only protect your child from the initial injuries but also makes the room look explicit. Moreover, you can also take the cat naps on these rugs while your baby is finally asleep. Choosing a dinky little nursery rug with adorable patterns proves to be of assistance in creating an aesthetic impact on the space. The floor is often covered with spills, stains, and dirt. However, you can easily safeguard your baby if you add this cozy accessory to your care package. So, check out these amazing baby nursery rugs mentioned below:
Faux Sheepskin White Cloud Area Rug
This soft and silky baby rug is machine washable and is provided with an overlock edge for supplemental durability. Fabricated from synthetic material, the rug has a composition such that it is 45% acrylic and 55% polyester.
The item weighs 2.19 pounds in total; however, it is recommended that you should use rug pads for safety purposes. The sheepskin rug will give the required tenderness and warmth to the room. Possibilities are limitless! You can also beautify the room by placing it on a bed, sofa, or a reading chair and give it a feathery touch. It provides the richness of fur while being animal-friendly.
Safavieh Moroccan Geometric Rug
This handmade piece of woolen rug would definitely succeed in becoming a delight to your eyes. It has got this unique and elegant high-low texture with equal graphic patterns. The nursery rug comes in a wide range of shapes and sizes, accompanied by four colors.
However, the cream-colored zig-zag lines stand slightly higher than the pattern with a teal color which gives a striking dimension to your rug and the room. Besides that, it would also provide a receptive experience to your newborn. To avert the dirt particles and stain from getting trapped in, Moroccan provides the rug with densely woven loops. Now, you can easily scrape the dirt off with your vacuum cleaner, and it's all done.
A2Z Rug Cozy Shaggy Collection
Intertwined smartly, this thick and cozy rug piled in a dense method will provide superlative comfort to your baby. With over a hundred reviews and a high star rating, A2Z is an A-list cozy rug. Work next day? Then you can rely on this one. You can curl up on this plush pick after you get tired of finally putting your baby to sleep. However, sleeping next to your newborn's cradle on the floor could certainly get you late for the morning's office.
In that case, this piece of ultimate comfort can surely help you get a sound sleep. To keep the fibers new and spotless, just make sure that you do the proper vacuuming twice a week. It is suggested that you should weigh them down with some heavy furniture or toy bins for the initial days. That is necessary because you need to unfurl the edges to enjoy the coziness at max. If you want an odor-free, super-comfy rug, you can certainly add this to your shaggy collection, not to mention it's quite a smart investment.
Read More:- These Are The Best Baby Car Mirrors To Keep an Eye At Your Baby While Driving
Lulu ABC Shapes Hand-Tufted Area Rug
Whether you have a cruising toddler or crawling neonate, Momeni's glamorized presentation of the alphabet and numbers makes it a masterpiece. Elegantly woven from polyester, it has got vivid colors and lustrous fibers. Not only would you express admiration for its plushness, but its durability and hand-carved details are amazingly noteworthy as well.
From an artist's impression, the grace of topography and colors has become quite a trendsetter on the foremost ABC rugs of yesteryear. You can go for citrusy-green or sky-blue when setting a boy's nursery. However, if you're decorating a girl's free-space, it would bring a charm to the room if you pull out something in peach or purple.
Safavieh Kids Collection Zigzag Wool Area Rug
Are you curious about an amalgam of longevity, reasonable price, and style? Then this updated version of Safavieh is the exceptional piece among all. You would be surprised to know that the brand has been manufacturing these baby products for almost 100 years. Also, it earns consistently high reviews for quality and fabrication.
The wool is hand-spun from New-Zealand and is a deluxe choice for those looking for a quality product. With motifs this multifaceted, you would actually want this rug to last for years and grow older with your child. Tap into black and white versions if you want a neutral palette.
Final Words
In a life full of helter-skelter, it is tough to provide your little one with all sorts of the easement. However, you can do it all with perfection when your baby stays at home. Baby nursery rugs are not only a great way to decorate your newborn's room, but it also protects them. There are numerous kinds of baby rugs flourishing in the market. From the pottery barn rug to the one with geometric patterns, it's all out there. So, choose the one which suits your needs and tones with your interior. Which one of the nursery rugs your bundle of joy adores?