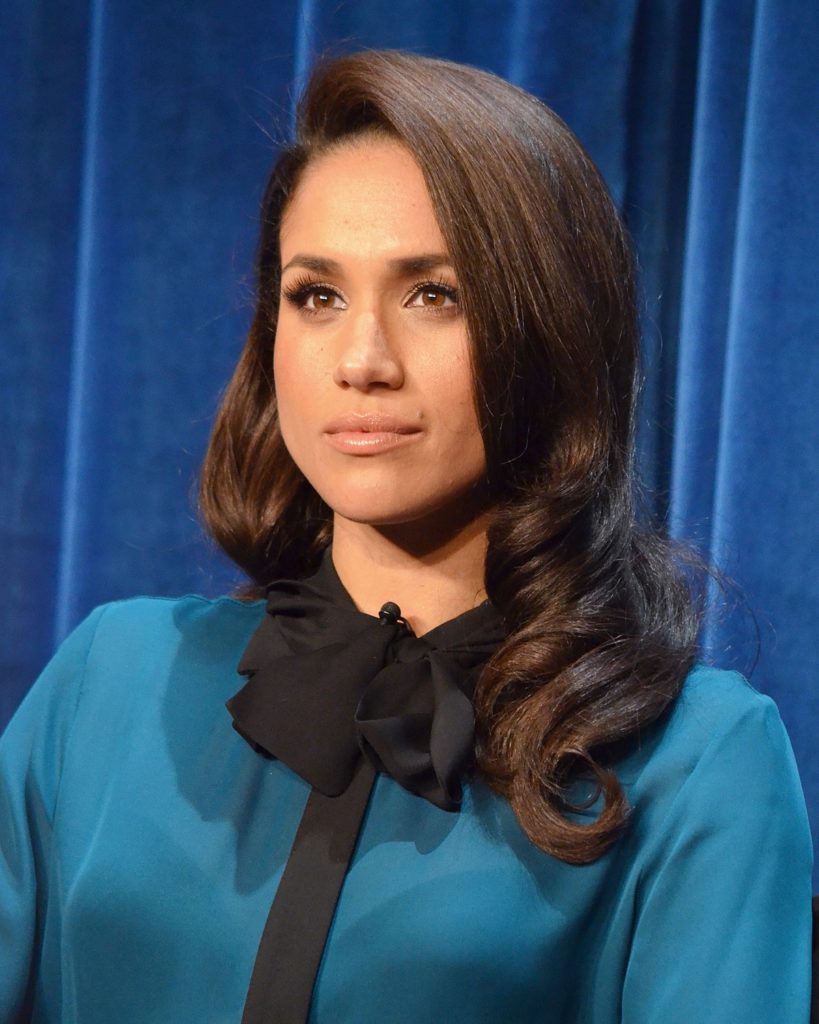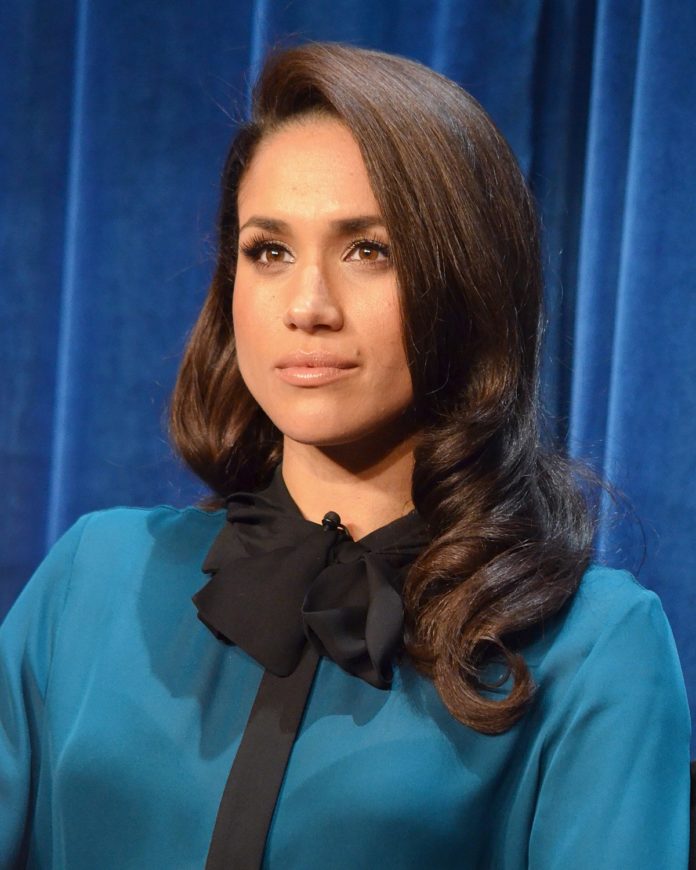 Meghan Markle Net Worth- $50 Million
Gender- Female
Profession- Model, Actor
Nationality- United States Of America
Date Of Birth- August 4, 1981
Well Well! Before Meghan Markle married Prince Harry and became a duchess, she was the USA Network's Suits star. If You want to get inside Meghan Markle life and learn about her net worth, then do not stop scrolling down. 
Meghan Markle Net Worth
American philanthropist, humanitarian, and former actress Meghan Markle have a net worth of $50 million combined with her husband, Prince Harry's net worth. Meghan Markle married England's Prince Harry in 2018 and became the United Kingdom princess, which gave her the titles of Countess of Dumbarton, Duchess of Sussex, and Baroness Kilkeel.
In 2020 the royal couple announced their willingness to step away from the royal throne and duties and leave England to seek financial Independence. After prolonged discussions with the Queen of England, Harry's grandmother, the agreement was made that allowed the couple to move ahead with their plan and no longer use the title of "Her Royal Highness" and "His Royal Highness."
Early Life
Rachel Meghan Markle was born on August 4, 1981, in Los Angeles, California. Her parents Thomas Markle Sr. and Doria Ragland, got divorced when she was six years old. She has two half-siblings from the paternal side, which she estranged.
Markle is half black and half white; her mother is African American, And Father is white European. In her growing years, Meghan's mother used to work as a yoga teacher, and her father was a lighting director for many television shows. Her father has even won several awards, including Emmys, for his extraordinary work in Television.
Markle spent her growing years in Hollywood, California, where she completed her Immaculate Heart High School education and Hollywood Little Red Schoolhouse. After high school in Northwestern Sorority, she continued education and graduated with double degrees in international studies and theater in 2003.
Acting Career
Meghan's first-ever appearance on screen was a small role in one episode of "General Hospital," a daytime soap opera. She then started doing various small roles on shows like "The War at Home" (2006), "Century City" (2004), "CSI: NY" (2006), and "Fringe.".
She has also worked as a model, including as a "briefcase girl" on "Deal or No Deal." Meghan also played supporting roles in movies like "Remember Me" (2010), "Get Him to the Greek" (2010), and "Horrible Bosses" (2011).
Meghan Markle got her first big break in July 2011 after joining the cast of the American television show "Suits" as Rachel Zane. She has made appearances on the show in multiple seasons and eventually left in 2017. Meghan made $50,000 per episode, which made an annual salary of $450,000. This made a major contribution to Meghan Markle's net worth. She stopped her acting career after becoming a member of the Royal British family.
Other Projects
In 2014 Markle founded a lifestyle blog and website, The Tig 2014. She has written various articles on topics like beauty, food, fashion, and travel. The Tig was a huge success, and her readers mostly loved Markle because of the show "Suits."
The Tig has more than 3 million followers on Instagram, 3,50,000 on Twitter, and 800,000 on Facebook. She gets many endorsements and sponsorships for her website. It is estimated that she earns $80,000 per year from The Tig, making a significant contribution to Meghan Markle's net worth. Meghan Markle ran the website for three years and shut down in 2017.
Thanks to her lifestyle blog, Meghan was getting popular for her fashion sense. She took this as an opportunity to release two fashion collections in 2015 and 2016 with Reitmans, a Canadian clothing company. This collection is based on her personal fashion style and also Rachel, her character from "Suits."
Personal Life
Markle started dating producer and actor Trevor Engelson in 2004, and they got married in September 2011. However, in 2013 they got a no-fault divorce, after which she dated Cory Vitiello, a celebrity chef, for two years.
In 2016 rumors about Meghan Markle and Prince Harry were all over the world. The couple confirmed their relationship in November 2016. In November 2017, the couple announced their engagement and officially tied the knot in March 2018. The couple gave birth to a son named Archie in MAy 2019, who is the seventh line to the British throne. Markle is now known as the Duchess of Sussex through her marriage with England's Prince Harry.
Read More:- This is How Much Marilyn Manson Earns
Public Role in the Royal Family
Markle made their first public appearance along with the British royal family in December 2017, after Prince Harry announced their engagement. They attended an event in Nottingham on World AIDS Day. She made a total of 26 public appearances as Prince Harry's fiance. After marrying the prince, her first official appearance as the Duchess of Sussex was in May 2018.
The couple has experienced many breaches of privacy and negative media scrutiny. In 2019 Meghan Markle sued The Mail On Sunday publication after they published a letter she sent her father.
In January 2020, the royal couple finally announced that they would step down from their duties and roles as the British royal family's senior members. They also announced that they will keep traveling between North America and the United Kingdom and will seek financial Independence. In MARCH 31,2020, the couple officially stepped down.
Charity Work
Meghan Markle has always been active in charity work. She has worked as a counselor for the international charity "One Young World" and also spoke about them at the 2014 summit at Dublin. 
She went on a tour of Spain and Afghanistan in 2014 with United Service Organizations. In 2016 Markle became a global ambassador for World Vision Canada. She has also worked with The Empowerment of Women and the United Nations Entity For Gender Equality.
Prince Harry and Meghan continued doing charity work even after marriage. They started working with Elephants Without Borders in 2017 till 2020. In 2018, Markle started working with Grenfell Tower fire survivors and charity cookbook "Together: Our Community Cookbook." This cookbook was the first charity project that she completed after becoming Duchess of Sussex.
Meghan and Harry registered a charity foundation, "Sussex Royal The Foundation Of The Duke and Duchess of Sussex." In April 2020, they renamed the foundation as Achewell.
Netflix Deal
On September 2, 2020, Harry and Meghan announced signing a multi-year "mega-deal" with Netflix. Harry and Meghan will launch their own production company through the deal and create documentaries, scripted content, and children's programming. According to reports, the deal could be around $150 million.
Real Estate
After the couple stepped back from royal duties, Meghan and Harry spent some time in Canada, and then they lived in a home owned by Tyler Perry for several months. In August 2020, Meghan and Harry purchased a home in Montecito, California, for $14.7 million.
Meghan Markle Quotes
Now that you know about Meghan Markle's net worth, her early life and career, let's check out some of her quotes that we love.
"Take things with a grain of salt, and find balance within your life. On your lunch break, leave to go and get some fresh air. You don't need to make your life your job. I have to find that balance for myself, as well…I think you have to make time for yourself so that work doesn't become the end-all be-all."
"We just need to be kinder to ourselves. If we treated ourselves the way we treated our best friend, can you imagine how much better off we would be?"
"I think the biggest part of being a girl boss in the office, at home or anywhere you go is just knowing your value."
"When girls are given the right tools to succeed, they can create incredible futures, not only for themselves but also for those around them."
"Everyone should be afforded the opportunity to receive the education they want, but more importantly, the education they have the right to receive. And for women and girls in developing countries, this is vital."
"With fame comes opportunity, but it also includes responsibility—to advocate and share, to focus less on glass slippers and more on pushing through glass ceilings. And, if I'm lucky enough, to inspire."
"If there was a wrong, if there is a lack of justice, and there is an inequality, then someone needs to say something. And why not me?"
"Women make up more than half of the world's population and potential, so it is neither just nor practical for their voices, for our voices, to go unheard at the highest levels of decision-making. The way that we change that, in my opinion, is to mobilize girls and women to see their value as leaders, and to support them in these efforts."
"As you get older, you become more comfortable in your skin and comfortable in saying no to things…I've also learned that saying no is just as valuable as saying yes. It's something that, I think, comes with age and really having a sense of your self-worth. And then you make choices based on that."