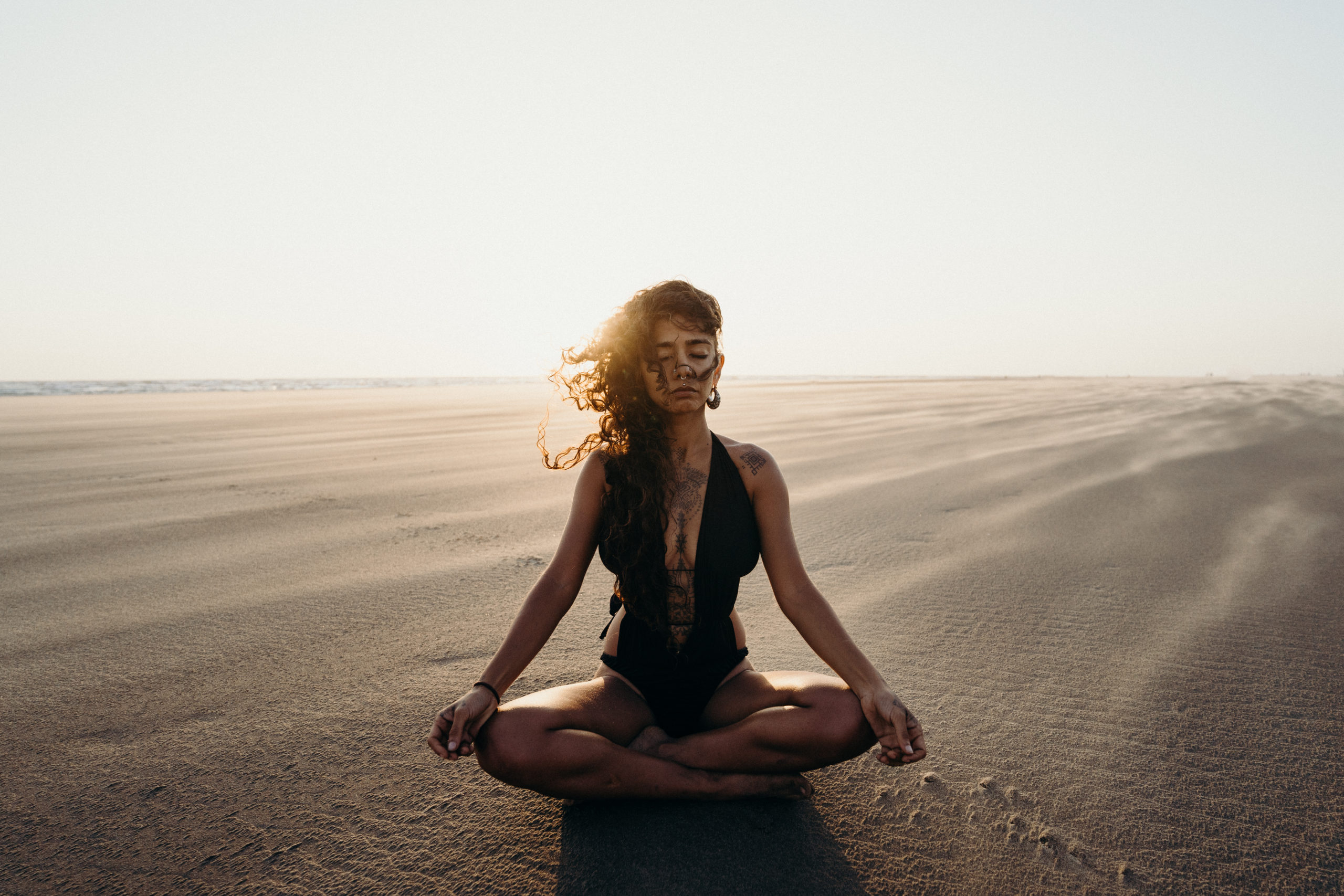 The trend of getting inked is evolving continuously from fonts to abstract designs to watercolor tattoos. Today, you do not need to have a big size tattoo to make an impressive impact; a micro tattoo can do it all for you. Here is an article with 155 best micro tattoo ideas for 2021.
Micro tattoos are made popular by famous celebrities like Kendall Jenner and Justin Bieber, and these tattoos are having their moment at the present time. They are definitely here to stay.
Whatever you call them: little, micro, mini, tiny, or just a cute small tattoo, they perfectly epitomize style and make a remarkable impact.
Micro tattoos are so in demand that they are as common as wearing accessories. But the question is how to finalize the design? Or which one is the perfect tattoo design for you? Read on to know about the best tiny tattoo ideas and small tattoos with meaning.
155 Best Micro Tattoo Ideas
Warning – These beautiful micro tattoo designs will leave you craving to get one.
If you think that tiny tattoos do not have any meaning, then you are wrong. Micro tattoos can pack a whole lot of meaning when made precisely. These beautiful miniature artwork add a sparkle to your skin.
Punctuations – More than Just for Grammar
Punctuations have the most remarkable meaning. You can see various punctuation tattoo posts on your social media at the present time. The punctuation tattoo can represent the end or beginning of something amazing in life.
Arrows – Infinite Possibilities
It is one of the most popular micro tattoo ideas. It usually represents endless possibilities but can have different meanings on the basis of their design. A crossed arrow represents friendship, while a single one can mean strength to persist or courage.
Space – The Unknown
If you love the ultimate sense of wonderment and adventure, a space tattoo is a perfect choice for you. The possibilities of space tattoo designs are endless like space. It represents your sense of exploration.
Birds – A Touch of Freedom
A small colorful bird tattoo is perfect if you want something that symbolizes freedom. A beautifully designed bird tattoo looks perfect on the wrist.
Palm Tree – Beach Lover
If you love partying on the beach or spending some good time watching the beautiful ocean waves, then a tiny palm tree tattoo is perfect for you. It will look perfect if you get it inked on your finger.
Deathly Hallows – True Harry Potter Fan
Whether you are a Harry Potter fan or just think that Deathly Hallow symbols look amazing, then you should get the sign of deathly hallows inked. It is one of the best little tattoo ideas, and you should get it inked on your neck.
Snowflakes – Winter is Coming
Snowflake tattoos symbolize uniqueness and one's individuality. They are short-lived and delicate, so they also represent the fleeting nature of life.
Capricorn – Ambitious and Organized
Astrological symbol tattoos look really cool and amazing, and Capricorn tattoos are no exception. It symbolizes that you are ambitious. You can also get other astrological symbol tattoo like cancer or libra; they are in trend.
Heartbeat – Let it Beat
Heartbeat is one of the most elegant and beautiful tiny tattoo ideas. It is a beautiful reminder that you are alive even on the toughest days of your life.
Feather – Feel Free like a Bird
A feather tattoo looks beautiful on a finger. It is an elegant design and symbolizes freedom, truth, and courage.
Eye – Keep an Eye on Yourself
An eye tattoo looks amazing when it is perfectly inked on your wrist. It symbolizes benevolent guidance from a holy and divine source.
Bicycle – Stay Carefree
It is one of the cutest small tattoo ideas. A bicycle is a whimsical and fun option, and it represents your love to ride around.
Birds in Flight – Love for Freedom
A group of small birds flying away is one of the popular little tattoos. It is simple, pretty, and meaningful. The tattoo symbolizes the freedom of spirit and body.
Constellation – Let things Connect
Constellation tattoo is a perfect choice if you love stars. It allows you to look at the stars even if the sun is out. It symbolizes that everything has a connection.
Daisy – Elegantly Beautiful
If you want a beautiful tattoo that symbolizes loyalty, purity, love, and patience, then get a cute little daisy tattoo inked on your finger or wrist. You can also get it inked on your ankle.
Sun and Moon – Blend of Beauty and Strength
The sun symbolizes strength and firmness. On the other hand, the moon symbolizes calmness and beauty.
Fingers Crossed – Break a Promise
Fingers crossed is a gesture that is used when you are making a false promise or breaking one. But, it makes a perfect tattoo design.
Olive Branch – Let the Inner Peace Win
The olive branch tattoo is a symbol of wisdom, peace, and victory. It expresses inner peace and is perfect for getting inked on your cute little finger.
Fire – Source of Light
The basic meaning of fire tattoo is rebirth, passion, and secret knowledge. Fire is wild in nature, so a natural flame also represents unbridled destruction. It is ideal for Leo, Aries, and Sagittarius.
Fine Lines – Simple is Beautiful
If you want something simple and elegant, a fine line tattoo is perfect for you.
Stick and Poke Cat – Stay Mysterious
Cat tattoo is the perfect choice for cat lovers. It represents luck, mystery, grace, and quiet intelligence.
Wave – Ride the Wave of Life
Waves represent the constant motion of life and look beautiful on a finger or ankle.
Diamonds – Always Shine
A diamond tattoo is a perfect representation of inner beauty, commitment, and faithfulness.
Wine Glass – Love for Wine
If you are a wine lover, this one is perfect for you.
Elephant – Stay Strong
An elephant tattoo represents good luck and prosperity. It also symbolizes strength, dignity, and power.
Om – The First Sound of Universe
It is the most sacred mantra. The tattoo symbolizes honor for creation. It is a perfect micro tattoo for the wrist.
Ghost – The Unknown
Some people like Christmas, but others love Halloween. If you are the one, then this tattoo is a perfect micro tattoo for the wrist or neck.
Leo – Courage and Loyalty
Leo tattoos symbolize strength and power. It embraces the royal status. It is a perfect micro tattoo on the legs or neck.
Circle – Your Circle Matters
It is a positive symbol that symbolizes openness and connection. It is the best micro tattoo for the hand or leg.
Paper Airplane – Fly High
If you have always dreamed of flying high, this one's for you. It is one of the best micro tattoos for the ankle or leg.
Music Note – The food of love
It expresses one's passion for music. This micro tattoo for the ear, wrist, or ankle is an amazing choice for music lovers.
Sailboat – Chronic Wanderlust
This one's for people who love traveling and exploring new places. It symbolizes adventure and new beginnings.
Heart – Let it Beat
A beautiful tiny micro tattoo for toes. It symbolizes love and friendship.
Flowers – Love for Nature
Delicate and beautiful micro tattoo for hands. It represents love and passion.
Miniature Butterfly – Fly Beautifully
It symbolizes beauty, freedom, and change. This one is a perfect micro tattoo for hand.
Ampersand – Be the Bookworm
If you are a book lover, this one is a perfect micro tattoo for you. It symbolizes knowledge and wisdom.
Dragonfly – Love for Independence
Beautiful small tattoo idea for ankle, hand, and wrist. It symbolizes independence, purity, and harmony.
One Word – Express Yourself
If you want a simple but meaningful tattoo, this one is the right choice for you.