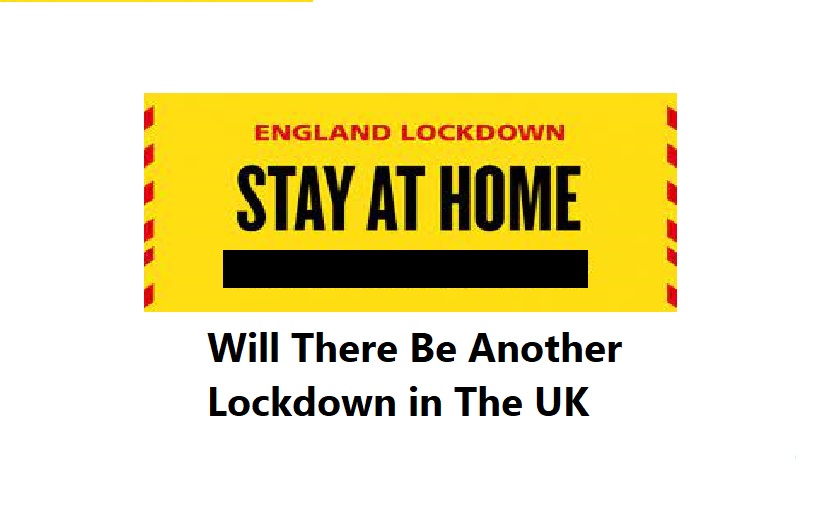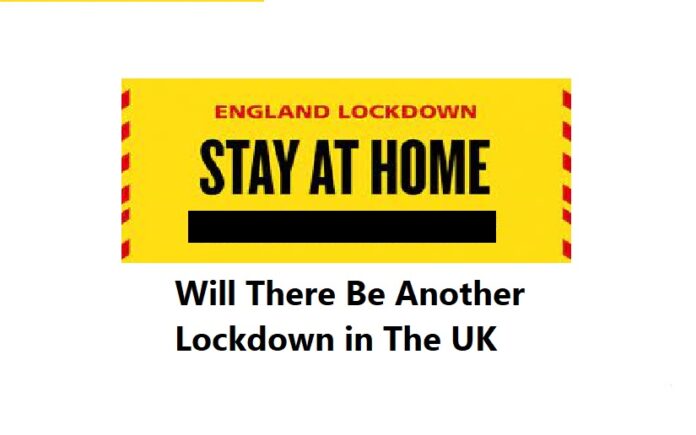 Will there be another lockdown in the UK? In the UK, hospitals are currently facing a lot of pressure due to a double threat of Covid-19 and the flu. This situation, also known as a "twindemic," is causing hospitals to be under the biggest strain since the peak of the coronavirus pandemic in winter.
To help ease the burden on the NHS, the UK Health Security Agency (UKHSA) has released guidance this week. While it is not mandatory, the guidance suggests that if people feel unwell, they should stay at home. It also advises that adults who are sick and need to go out should wear face masks.
Although hospital admissions for Covid and the flu decreased slightly in England after Christmas, they are still at high levels. This means that hospitals continue to face a lot of pressure and are struggling to keep up with the demand for care.
In the seven days leading up to Sunday, 1 January, the number of people admitted to the hospital for the flu decreased from 14.8 to 8.3 out of every 100,000 people. However, the previous week's figure was the highest it had been in over ten years.
RELATED: The UK "Amber List" Countries – Updated 2023
Even though there was a drop in flu admissions, the current rate is still higher than at any point during the previous four winters. Health experts have also cautioned that the data may have been affected because fewer hospitals reported their figures over the festive season.
Over a period of 12 days up until Monday, 2 January, there was a 15% decrease in Covid cases, with 223,428 cases, according to the Zoe Health Study. However, this number is still higher than what was seen during much of the pandemic.
Experts are warning that a new subvariant of the Omicron strain BA.5, XBB.1.5, which has spread quickly in the US, could undo the recent reduction in infections in the UK.
Recent studies have shown that the new Omicron subvariant, XBB.1.5, may be more contagious than the current dominant variant (Omicron BA.5) and its sublineages, such as BQ.1.
Additionally, XBB.1.5 is also better at evading immunity. However, there is no evidence that this new subvariant is more severe than the BA.5 strain. Therefore, it is unlikely that a higher proportion of infections will lead to serious illness.
RELATED: UK Green List – 2023 Updated – Which Countries I Can Travel to?
A top health expert, Professor John Edmunds, who specializes in infectious diseases at the London School of Hygiene and Tropical Medicine, said that the arrival of a new variant of concern similar to the Omicron strain could put the UK under "enormous pressure." He explained that the UK was fortunate with Omicron because the elderly and vulnerable had just started to receive boosters. However, there is no guarantee that the UK will be as lucky in the future.
If the number of cases increases, there is currently no indication that the UK will have to reintroduce mandatory lockdown restrictions similar to those used during the earlier parts of the Covid pandemic. For more information, you can refer to the resources available.
But will there be another lockdown, lets read it in the next paragraph.
ALSO READ: Covid-19 Travel Advice for International Students Visiting UK
Will There be Another Lockdown?
Ministers have said that there will be no national lockdowns or school closures during the winter admissions crisis in the UK.
However, reports claim that if the NHS is at risk of collapsing, the Government may introduce less strict guidelines in England, according to official sources.
These guidelines could include recommending that all passengers wear masks on public transport, not just those who are ill. The Government may also suggest that people work from home if possible, especially if they are feeling unwell.
Additionally, officials have developed a modified version of social distancing guidelines, advising people to avoid crowded indoor spaces.
ALSO READ: Red List Countries – Update for 2023
These new guidelines would not be mandatory, but they would resemble some of the preventative measures used during the height of the Covid pandemic.
According to a source, the Government has ruled out national lockdowns or school closures during the winter admissions crisis in the UK. However, softer and less intrusive measures could be introduced if the NHS is at risk of collapse.
These measures could include recommendations for people to wear face masks on public transport and work from home if they can, especially if they feel unwell.
These measures are not expected to be compulsory but rather guidance for people to follow. The UK Health Security Agency stated that any further measures would be the responsibility of the Department for Health and Social Care.
However, a spokesperson for DHSC denied that the Government is considering implementing such measures and stated that they are working with the NHS to address the challenges they face this winter.
ALSO READ: Church Nursery Guidelines for Covid 19 – Updated 2023
Do We Need to Continue Wearing Masks on Our Face?
On 2 January 2022, Professor Susan Hopkins, the chief medical adviser for the UKHSA, suggested that individuals should wear a face covering if they need to go out of their house while feeling unwell.
Additionally, if children feel unwell and have a fever, they should not go to school; if adults are sick, they should stay home. If adults need to go outside, they should wear a face mask, avoid healthcare settings, and not visit vulnerable people.
This guidance is not mandatory, but it emphasizes concerns among experts that a "twindemic" of Covid and flu is putting hospitals under great stress, similar to the height of the pandemic.
Matthew Taylor, the chief executive of the NHS Confederation, which represents the NHS organization, supports the UKHSA advice, acknowledging that the current situation for the NHS is "very difficult."
He told BBC Breakfast that the NHS is there for individuals who need it, but it's crucial to be transparent with the public about the situation and how they can assist.
The Transport Secretary, Mark Harper, thinks that it's a sensible idea to wear a mask if you are ill. He was asked if he would follow the new advice about people wearing masks, not going out if they're ill, and keeping children off school.
Although Downing Street said that the advice from health officials had been around for a while, it's not mandatory.
When asked about the UKHSA's guidance, the spokesperson for Mr. Sunak said that it's up to individuals to decide if they want to wear a mask.
The advice from UKHSA is for the health and safety of the public, but it's not something that the Government is making compulsory. During the pandemic, before vaccines were available, the Government gave more direct guidance to people, but now it's more of an individual decision.
If there is going to be another lockdown, then we must all be prepared for the situations. Do you have any tips that we can include in our upcoming articles, please let us know here.