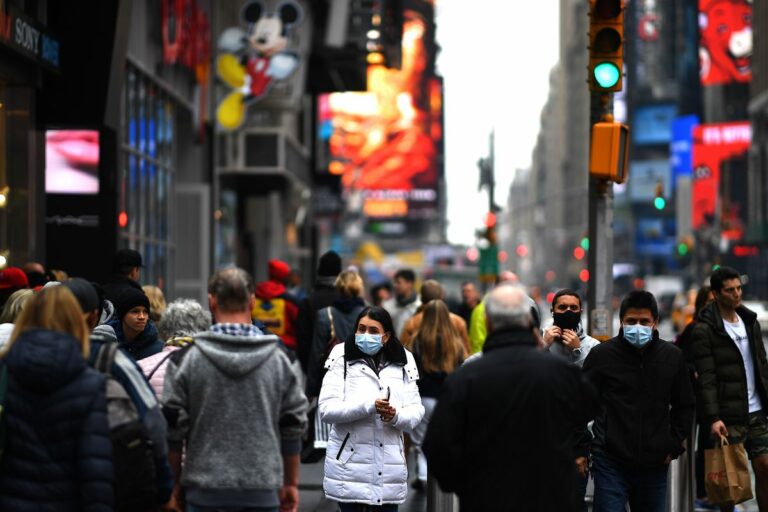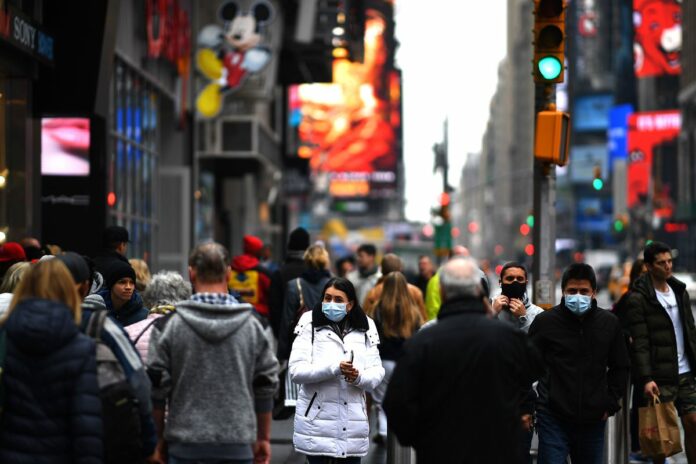 COVID-19 cases are increasing in New York City.
Some schools have reopened, while others are still closed.
There are not enough COVID-19 vaccines yet, but more are expected in December.
Restaurants and cafes can't serve customers indoors but can offer takeout and delivery.
According to the mayor, the city might have to shut down again after Christmas.
ALSO READ: Will There Be Another Lockdown in 2023?
NYC COVID News
New York City is slowly opening up after the COVID-19 pandemic. They have four different phases to make sure it is safe for everyone.
In phase four, they have allowed places like zoos, botanical gardens, museums, and gyms to open up again. However, the number of people getting sick and needing to go to the hospital has been increasing lately.
That's why the Governor, Andrew Cuomo, has made a new rule. Starting from December 14th, indoor restaurant dining will no longer be allowed.
Some public schools in New York City have also started to open up again, but only for certain grades.
On December 7th, kids from pre-kindergarten to fifth grade returned to school. Kids who needed special help were allowed to go back on December 10th.
However, some parts of Staten Island are still under a "zoned shutdown," meaning people are not allowed to leave their area unless necessary.
RELATED: UK Green List – 2023 Updated – Which Countries I Can Travel to?
Will NYC Shut Down After Christmas?
On December 17th, 2020, New York City had a total of 370,000 cases of coronavirus. The positivity rate shows how many people out of the total number of people tested for the virus were positive. The number of coronavirus cases is steadily increasing, and a second wave of the virus may be coming.
The mayor of New York City, Mayor de Blasio, said on December 15th that it might be necessary to shut down all nonessential businesses in the city to slow down the impact of the second wave of the virus.
However, he would prefer to start the shutdown after Christmas. It is important to note that this plan is not yet confirmed, and it is ultimately up to the Governor of New York, Governor Cuomo, to make the final decision.
RELATED: The UK "Amber List" Countries – Updated 2023
COVID restrictions in NYC
Here are the rules that are in effect in New York City as of December 17th, 2020:
Starting December 14th, restaurants and bars have to stop letting people eat inside until further notice.
Restaurants and bars can still offer food for people to eat outside, for takeout, or for delivery.
Restaurants and bars still have to stop letting people eat outside between 10 PM and 5 AM every day.
Restaurants and bars can still offer food for takeout or delivery after 10 PM but can't give out alcoholic drinks.
Gyms can still be open, but they can't have too many people inside at the same time.
RELATED: Covid-19 Travel Advice for International Students Visiting UK
Are Restaurants, Bars, and Gyms, Going to Be Closed in NYC?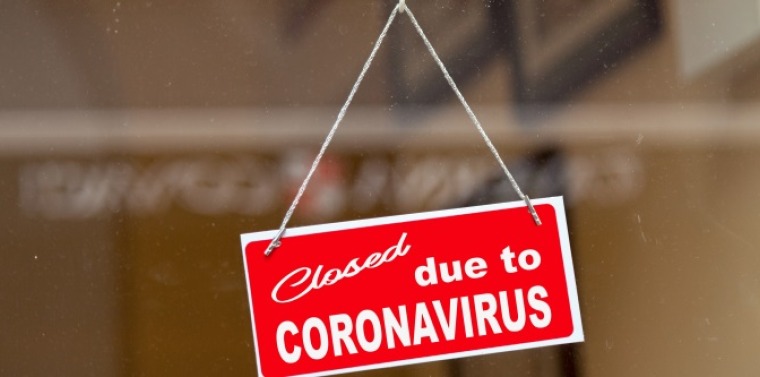 Right now, people can't eat inside restaurants in New York City, but they can still get food to go or delivered. Gyms are still open, but they can't have too many people inside at the same time.
Other businesses that aren't necessary are also open, but they can't have too many people inside.
Some schools are still open to students who go to school in person, but if there are too many new cases of the virus, they might have to start doing remote learning instead.
It's important to remember that these rules could change if the city's public health officials decide that they need to be stricter.
RELATED: FDA WARNS AGAINST USING LuSys LABORATORIES COVID-19 Tests
NYC Second Wave- Is it Still Going On?
During a press conference, Mayor de Blasio said that we need to make sure that there isn't a second wave of COVID-19 in New York City. He said that we're getting really close to having another big outbreak.
Even though there hasn't been an official announcement about a second wave of COVID-19 in the city, officials are worried because the number of new cases has been over 1,000 for five days in a row.
Back in early October, the number of new cases was mostly in the 500 to 700 range. At the worst point of the pandemic, there were over 5,000 new cases in a single day.
To avoid having too many people in the hospitals and shutting everything down again, people need to get their flu shots as soon as possible.
People are also hoping that the COVID plan that Joe Biden came up with and other things being done to keep people healthy will help us not have a bad second wave of COVID-19 this winter.
RELATED: Church Nursery Guidelines for Covid 19 – Updated 2023
Can You travel In And Out of New York?
You can still travel in and out of New York, but there are some rules you have to follow. If you're coming to New York from a place where there are a lot of COVID-19 cases, you have to stay in quarantine for 14 days.
But, if you get tested for COVID-19 and the test returns negative, you can leave quarantine early. To do this, you have to get tested within three days before you travel to New York, and then you have to get tested again after four days of being in New York. If both of these tests come back negative, you don't have to stay in quarantine any more.
You can leave New York and go to other places in the United States, but you have to follow the rules for each place you go to. If you're gone for more than 24 hours and then come back to New York, you must follow the testing and quarantine rules when you come back.
RELATED: Coronavirus (COVID-19) & the Flu: Similarities and Differences
Refrences:
https://www.nytimes.com/live/2020/11/11/world/covid-19-coronavirus-live-updates
https://www.nytimes.com/2020/11/10/nyregion/second-coronavirus-wave-.html
https://www.nydailynews.com/news/politics/new-york-elections-government/ny-covid-nyc-shutdown-de-blasio-20201215-mpnrozschrdgjpeizebzutsrba-story.html
https://www.governor.ny.gov/news/governor-cuomo-announces-restaurants-bars-other-sla-licensed-entities-must-close-person-service
https://www.amny.com/new-york/staten-island/second-wave-11-new-york-city-neighborhoods-high-covid-19-cases/