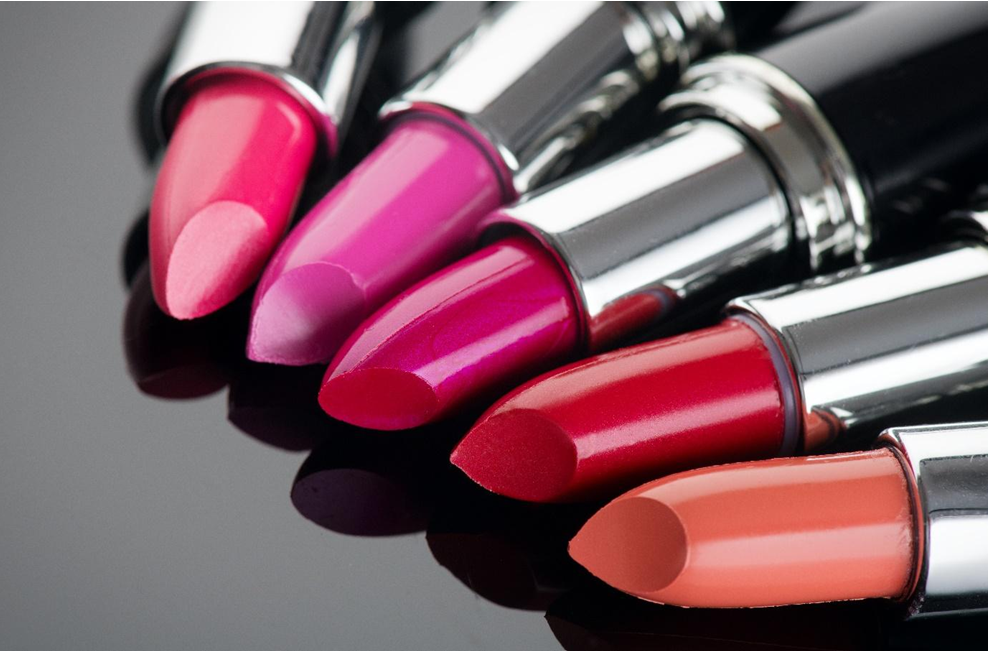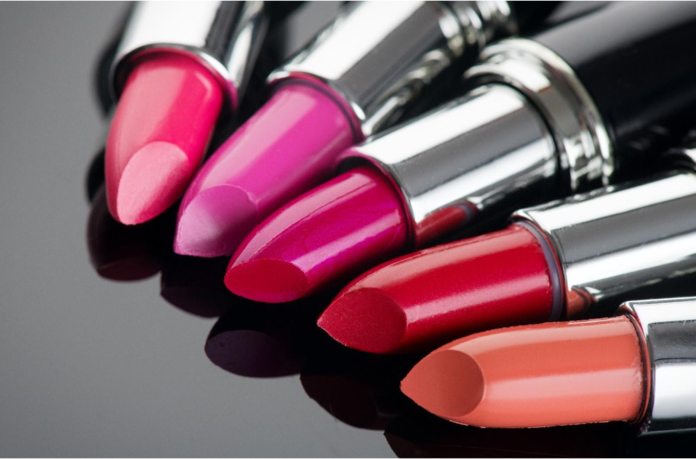 Lipsticks are the most portable skincare products in a woman's or teenage girl's makeup kit. They are easy to carry around, use, and change. The latest trend is using matte lipstick shades that help provide a drier and darker look to the lips. They last longer and do not smudge easily, making another strong case in their favor. This blog post is about what makes them indispensable as a beauty product and why a girl or woman should shortlist one as per her personality.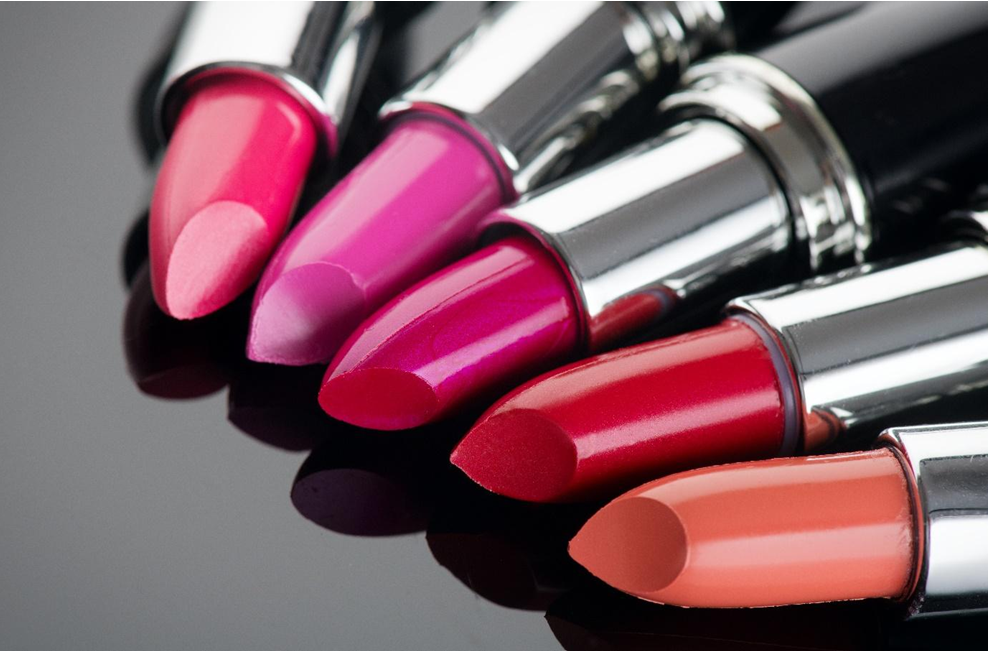 A matte lipstick has more wax and color but less oil or greasiness. They are thus considered more classy and subtle compared to their gloss-based counterparts.
The key is thus to opt for matte lipsticks that are safe and gentle and do not contain harmful chemicals. (The latter may include sulfates, parabens, mineral oils, and SLS. These additives can be quite injurious to health, especially when used over a longer time).
A study by Harvard in 2011 showed that applying lipstick boosted the confidence in women, and they felt more empowered.
Matte Lipstick Shades
Being classy, matte lipsticks are more suitable for parties and get-togethers. They do not come in the way of eating or drinking and do not stick to paper napkins either. They also help you control your appearance and the duration of a certain look you wish to present.
It is just as important to stay in line with matte lipstick shades for everything related to the latest fashion. 
You may choose different matt lipstick shades for an occasion, outfit, or current fashion trends. We also recommend you consult your hairstylist to know what hairstyle you should match with your lipstick. This would help you have a more attractive appearance.
Note: Stop biting your lips to avoid damage to these soft pads.
Benefits of choosing matte lipstick shades
Choosing matte lipstick shades for one's beauty care regimen has many benefits. These lipsticks offer many salient benefits compared to their gloss or satin-based counterparts. We are listing some of these benefits ahead:
Lasts longer than wax-based lipsticks
Offers a more natural and trouble-free experience
Is generally smudge-free
Does not cause any stickiness
Works with all kinds of makeup accessories
Stays on in all seasons (even in the rain or during summer)
Helps you have a bold look
Could accentuate facial features
Works best for a formal look
Which is the best matte lipstick in India?
Lips are soft and gentle, and they are just as delicate. They consist of lesser layers of skin and are thus easily affected by seasonal changes. What makes this further troublesome is the use of poor-quality products that contain harmful chemicals or toxins. The latter may include SLS, parabens, mineral oils, and sulfates and may hurt the user's lips over time.
This is why we recommend opting for a brand that makes only safe and gentle lip care products with zero toxins. It is Mamaearth, and we recommend using its lip care products for better results. It offers a wide range of matte lipstick shades in India, and you may take your pick as per your preference.
For example, you may opt for its Moisture Matte Long Stay Lipstick. It comes with a 12-hour stay, along with an 8-hour moisture lock. It offers a smudge-proof look that stays on through the day.
This toxin-free matte lipstick is made of Avocado Oil and Vitamin E. These safe and natural ingredients provide deep moisturization to the lips. Regularly applying this lipstick also helps prevent hyperpigmentation and darkness on the lips. 
Note: You may choose from more than 12 shades, such as Citrus Nude, Berrylicious Magenta, Cherry Punch, Pink Lemonade, and Espresso Brown. So feel free to take your pick!
RELATED: Best Lip Plumping Serum For Kiss Worthy Pouty Lips
Your hairstyle is just as important: Try onion for hair
It would be best if you neatly matched your hairstyle with your facial beauty to offer a holistic appearance. In these hectic times, stress and pollution could take a toll on our hair. They may also lead to frequent and excessive hair fall, soon snowballing into major hair care issues if left untreated.
A recent study showed that the onion juice (Allium cepa L.), can be a new topical treatment for patchy alopecia areata.
So it would be best if you again opted for a safe and gentle product (this time for hair care) that features natural ingredients. This is where trying onion for hair care could help.
We thus recommend using Mamaearth's Onion Hair Oil which boosts hair growth and adds strength and shine. It also helps boost hair growth and adds strength and shine to the hair strands. 
This toxin-free hair oil features the following ingredients: 
Onion Seed Oil: It increases blood circulation and improves hair growth by preventing excessive hair loss. 
Almond Oil: It nourishes and strengthens the hair roots because it is rich in Omega-3 fatty acids. Being rich in magnesium makes it better.
Bhringraj Oil: It also helps improve blood circulation and promotes faster hair growth. Using it regularly also conditions the hair.
Redensyl: It can boost hair density and make the scalp look fuller. It can even be a replacement for a hair transplant.
Castor Oil: It provides deep nourishment and accelerates the absorption of other nutrients. Helps retain moisture from the atmosphere too.
Amla Oil: Rich in iron, it helps the hair stay black and thus slows down premature graying. 
This toxin-free hair oil is a good option for anyone looking to try onion for hair. It does not contain harmful chemicals or toxins and is thus well-suited for different hair types.
RELATED: How To Get Silky Smooth Hair – Effective Ways To Get Smooth Hair At Home
Conclusion
Your beauty care regimen would always be incomplete without a proper hairstyle, so you should opt for a more comprehensive approach to look your best. It would help if you always chose brands that offer only safe and gentle products made of natural and toxin-free ingredients for complete peace of mind.
Mamaearth is one such brand that offers a wide range of skincare, haircare, skincare, and body care products in India. In addition, it is Asia's first brand to offer MadeSafe-certified products in Asia. It is also a plastic-positive brand that recycles more plastic than it uses for manufacturing purposes. Moreover, it also plants a tree for every order it receives from its website, thus making the world a better place to live in.
ALSO READ: Kids' Hair Products that Won't Burn Your Cutie's Eyes.