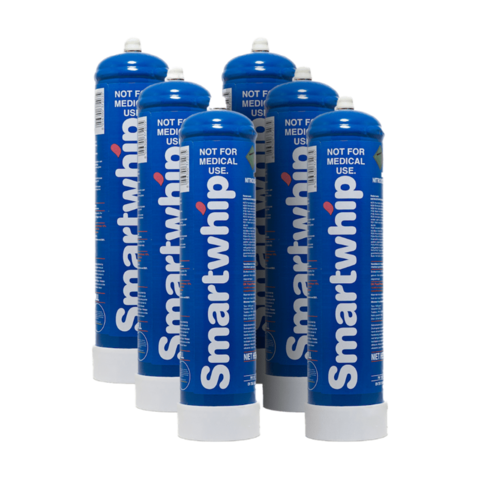 What is Smart Whip?
Smartwhip is a Polish company that was the first to market a large disposable cylinder filled with nitrous oxide. Their full system includes a large cream charger and a pressure regulator that can be connected to any cream dispenser.
Smartwhip is considered to be one of the best cream chargers available in the market. The steel cylinder packed with nitrous oxide, commonly referred to as a whip cream charger, is a popular device used to make whipped cream.
It works by incorporating tiny air bubbles into the cream, a process that used to be done manually but now can be done with advanced technology.
Smart Whip It is a reliable and unique cream charger that offers a new, intelligent, and creative method for making whipped cream.
Who and How Was Smart Whip Designed?
Smart Whip is a product developed by smartwhip.com, a company with a long history of success in the cream charger industry. They specialize in developing innovative and technologically advanced products.
The Smart Whip is an efficient, effective, and reliable cream charger designed to store larger quantities of Nitrous Oxide, making it easy to refill your dispenser.
It is a better alternative to outdated and inefficient whip cream chargers, traditional whisks, and manual pipette bags.
ALSO READ: WHAT ARE CREAM CHARGERS USED FOR?
For What You Can use Smart Whip?
Chefs and bartenders use Smartwhip to achieve the desired texture and intensity of whipped cream or other substances by controlling the exact amount of pressure.
It allows them to understand the relationship between foam density and pressure, making it possible to create a wide range of whipped cream creations.
Smartwhip Cream Charger Parts Explained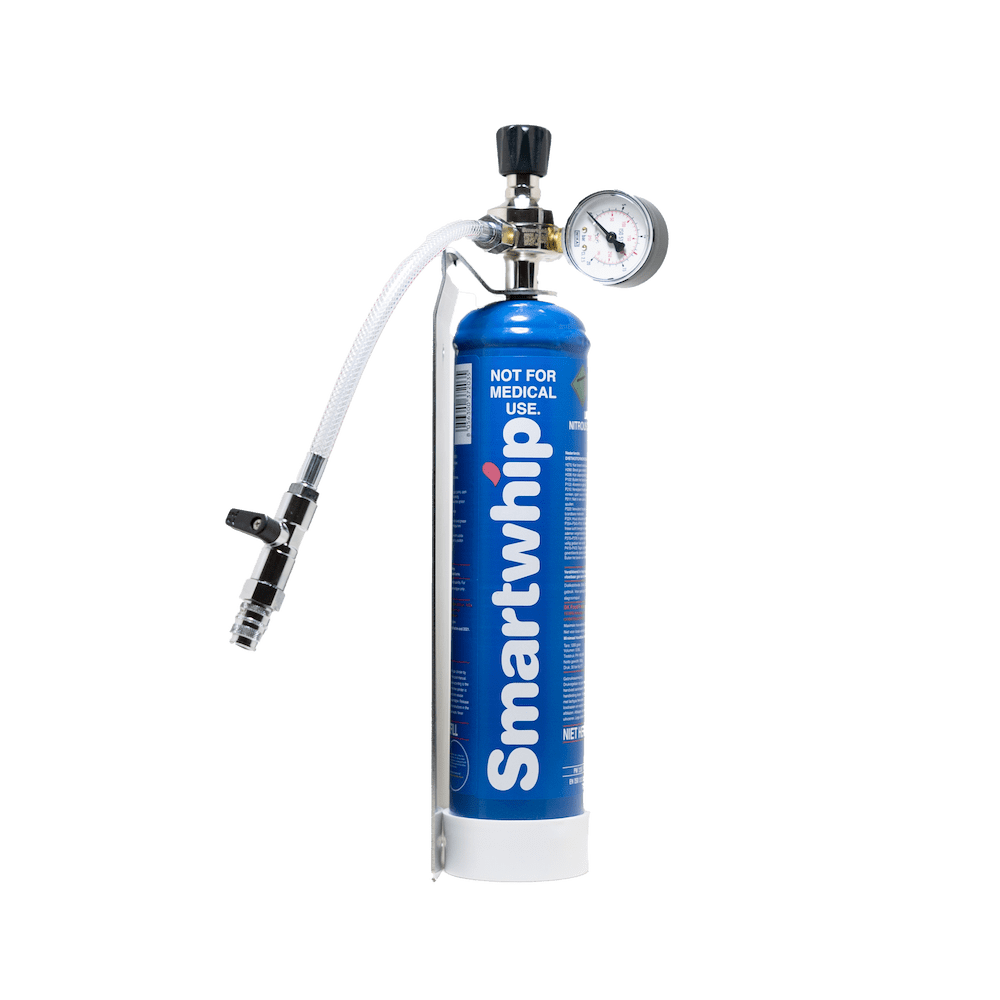 The Smartwhip system includes a nitrous oxide (N2O) gas tank and a pressure regulator with a custom adapter. The pressure regulator can be connected to any cream dispenser on the market.
Additional accessories for the Smartwhip system include the Smartwhip wall mount and the Smartwhip cream dispenser, which can be purchased separately.
Smartwhip Cream Charger
This innovative whipped cream charger utilizes high-grade stainless steel and contains food-grade nitrous oxide (E942) for a quick and efficient cream charging process.
With a larger amount of nitrous oxide than traditional chargers, this product is fully disposable and recyclable and conforms to all European laws and regulations. It has been pressure tested to 165 bar.
A Wall Mount
You can use this wall mount to attach the cream charger to a wall. It is easily detachable, making cleaning and replacing the cylinder easy.
A Filling Hose
It acts as a connector between the cream dispenser and the cream charger. It is safe and easy to grip.
A Pressure Gauge
The pressure regulator of Smartwhip is a vital component that allows for precise control of the release of nitrous oxide by adjusting the working pressure.
It comprises a hose with a simple click system for easy use, making it easy to handle and preventing any excess gas waste.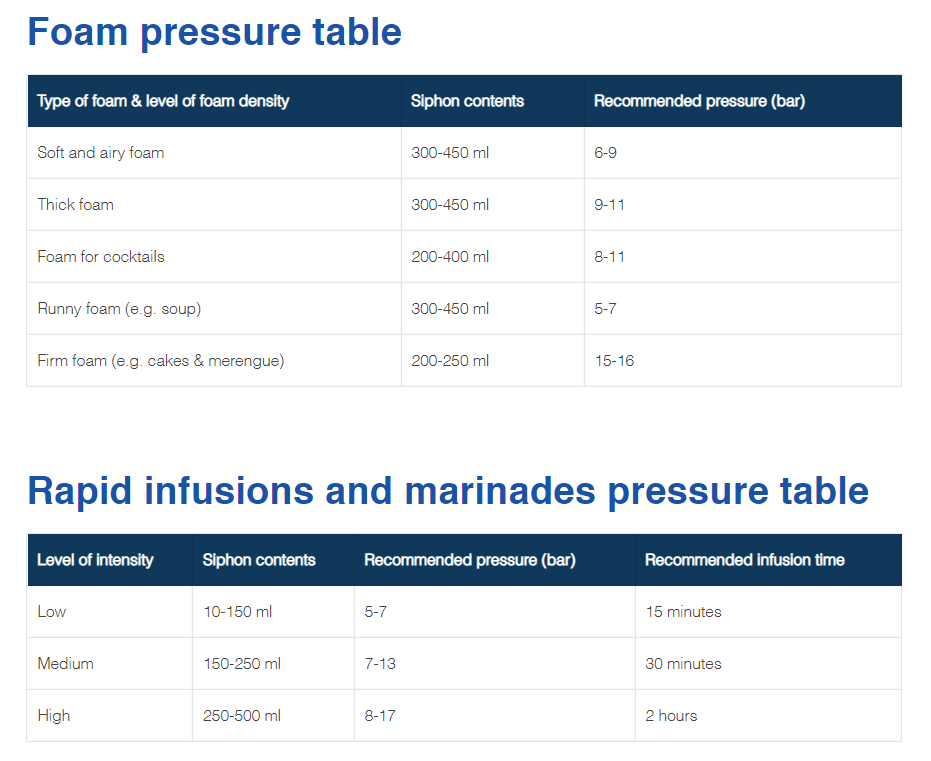 Smartwhip Adaptor
The Smartwhip adaptor is an essential component of the Smartwhip system, which enables compatibility with any cream dispenser by using a simple click-and-pull-back method.
This allows any cream dispenser to be converted to work with the Smartwhip cream charging process.
Is Smartwhip safe?
Ensuring safety must be the top priority. To guarantee the highest quality, all gas cylinders are thoroughly tested and approved by the Italian producer. Additionally, all components of the Smartwhip system are constructed in compliance with laws and regulations within the European Union.