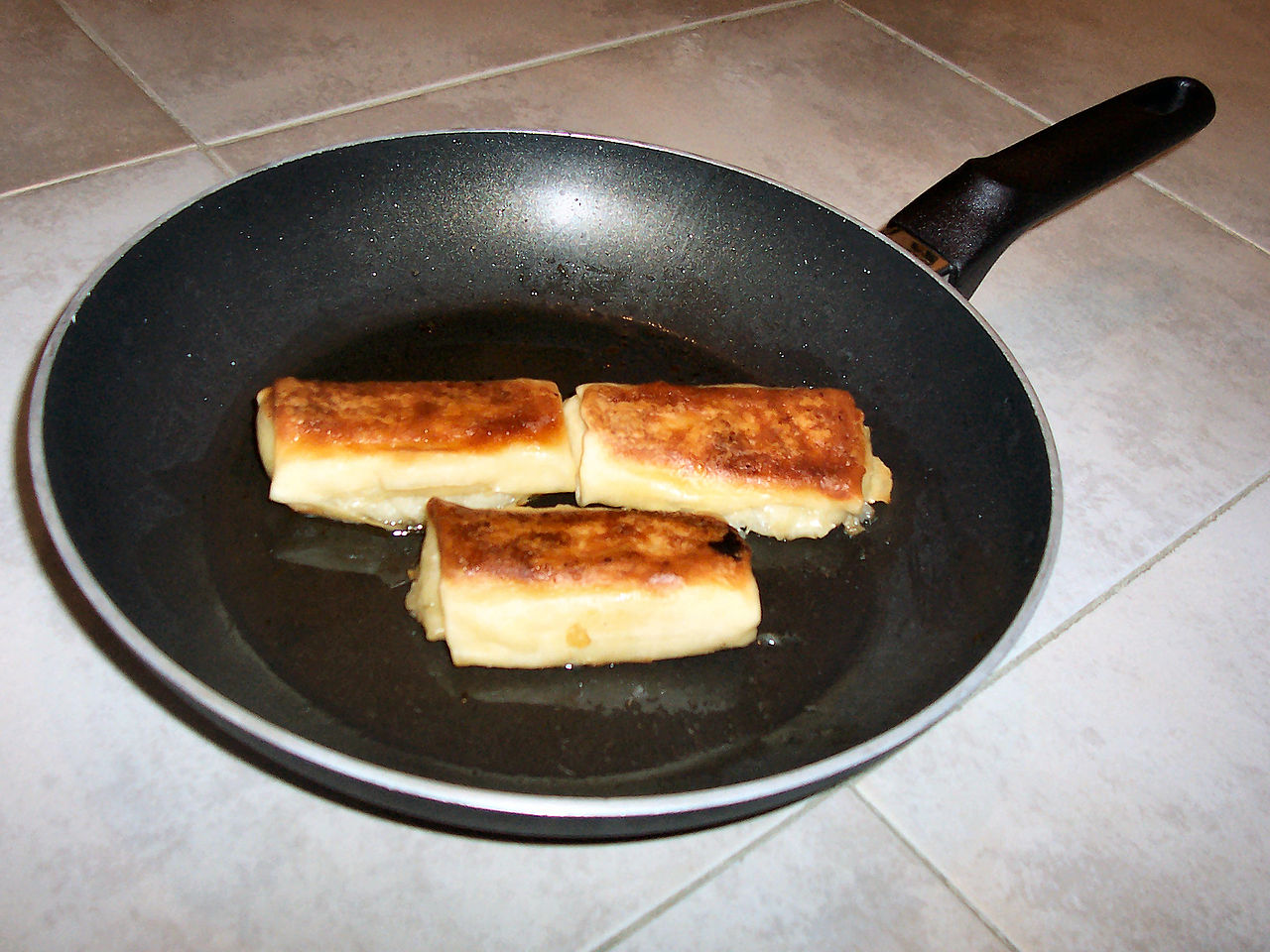 There is a wide range of benefits associated with using nonstick cookware regularly. It allows avoiding food to stick on the pan; it is easy to clean and helps in controlling fat intake as food can be cooked using less butter and oil. Nonstick cookware is highly beneficial for cooking as compared to traditional cookware; however, it is essential to maintain the nonstick cookware properly in order to ensure that it lasts longer. In order to extend the life of your nonstick cooking pans, cookware, and other appliances, you need to follow basic use and care tips.
How to Use Nonstick Cookware?
Nonstick cookware is made of stainless steel or aluminum. The surface is coating with nonporous chemicals that create a slick, non-reactive surface, which helps in keeping the food from sticking on the surface. If you do use the nonstick cookware properly, it can get scratches. Now the question is how to use and care for nonstick cookware? Here is an article with tips for cooking with nonstick cookware and caring for it.
How to Cook with Nonstick Cookware?
Many people believe that saute pans and skillets are highly useful shapes for nonstick pans as they can be used for multiple purposes like cooking pancakes, fry eggs, or saute foods like fish. You can also use the nonstick saute pan for making custards and frying rice as they can be cleaned easily.
You should use the nonstick cookware according to the manufacturer's instructions in order to keep the cookware in the best condition. Below mentioned are some tips to cook with nonstick cookware.
Some manufacturers suggest rubbing a thin layer of vegetable oil over the cookware's cooking surface before using it for the first time. It helps in protecting and conditioning the cooking surface.
Avoid preheating the empty pan. Nonstick cookware is made of aluminum that heats faster as compared to the denser and heavier stainless steel. All you need to do is add a little amount of cooking oil, preheat it for some time, and then add food to it.
While cooking with nonstick cookware, you should use oils such as rapeseed oil or vegetable oil and should avoid using nonstick cooking spray. Lecithin is present in nonstick spray, which can make the nonstick surface gummy eventually.
While cooking with nonstick cookware, use only low medium heat. High heat can damage the cooking surface and reduce its quality. In addition to this, depending on the type of nonstick cooking, it can also release toxic vapors.
Check the manufacturer's recommendations before using nonstick cookware in the oven. Not all the nonstick cookware brands are safe to use in the oven.
Do not use material utensils on the cooking surface of nonstick cookware. You should opt for using wooden spoons, plastic, silicone, or nylon-coated utensils. It helps in keeping the nonstick cookware from getting scratches.
How to Use Nonstick Cookware?
The coatings in nonstick rice pans, cookware, bakeware, and other appliances are not created equally, and in order to make it last longer, you need to use it carefully. Below mentioned are some use and care tips for nonstick cookware.
Wash Nonstick Cookware Before Using
It is essential to handwash the nonstick pan using hot soapy water prior to using it for cooking. It will help in removing any dirt, oils, and residue from shipping and manufacturing. After cleaning, rinse it well and dry it completely. You do not need to prime the nonstick pan before using it. Initial washing is sufficient.
Little Oil is Sufficient
While cooking with a nonstick cooking pan, little oil is sufficient. In some nonstick pans, you need to apply a little oil initially in order to keep food from sticking. DO not use cooking oil sprays as the additives present in them can be harsh on the nonstick surface.
Use Safe Utensils
Use safe utensils like wooden spoons, plastic, and spatulas in nonstick cooking pans. It will help in saving the coatings, Avoid using utensils made of steel or any other metal in the pan, as it can damage the nonstick cooking surface.
Use Moderate Heat
While using nonstick cookware, use moderate heat. Most of the nonstick coating can not bear high heat. There are certain ceramic-based nonstick cooking pans that can bear some amount of high heat, but prolonged periods of high temperatures should be avoided.
Avoid Storing Food in Nonstick Cookware
Nonstick cookware should not be used for storing food. After cooking, you should transfer the food to a storage container. This is due to the reason that foods that are acidic can damage the nonstick coating when they are left in the pan for a long period of time.
Avoid Sudden Temperature Changes
Before immersing water in the nonstick bakeware or cookware, allow it to cool down completely. Sudden change in temperature can lead the cookware to wrap, which in turn affects the cooking performance. It can also damage the nonstick coating.
Hand Wash Nonstick Cookwares
Do not use dishwashing detergents for cleaning nonstick cooking pans as they are too harsh for the coating. Handwash the pan using hot soapy water, rinse it properly with clean, and finally dry it thoroughly. You can use a dishcloth or sponge to clean the nonstick cooking pan.
Store Nonstick Cookwares Properly
The performance and lifespan of nonstick cookware can be enhanced by properly storing it. While storing, keep plenty of space between the items. You can store it in the cabinet by layering a paper towel or soft cloth between each pan. It will help in keeping the nonstick pan from scratching from bare metal.
How to Wash Nonstick Pan?
It is essential to clean nonstick cooking pans properly, as improper cleaning can ruin it. For specific recommendations, you should always check the manufacturer's details. Nevertheless, there are some general guidelines that you can follow in cleaning and washing the nonstick cooking pans. Below mentioned are some tips for washing nonstick cooking pans.
Required Supplies
Hot, soapy water
Detergent made for the purpose of the handwashing
Washcloth, nylon scrubber, or sponge
How to Clean
You should clean the nonstick cooking pan after every use. Keeping the nonstick cooking pan clean will render quality and consistent performance.
1. Begin with Cool Nonstick Cookware
Before you begin to clean the nonstick cookware, let it cool down. If you immerse a hot nonstick pan in the cool water, then it could permanently ruin and warp the pan.
2. Handwash
Though it is convenient to clean the nonstick cooking pans with the help of dishwasher, you should avoid doing it as it can damage the pan. Always wash the nonstick pan by hand using hot, soapy water. You should use dish detergent that is made for handwashing. The temperature of the dishwasher not only damages the nonstick surfaces but also voids the warranty. In addition to this, you should also avoid using harsh dishwashers like chemicals or bleach on the nonstick surfaces.
3. Scrub Gently
In order to clean the nonstick surfaces, you can scrub them gently using some elbow grease and a sponge, nylon scrubber, or washcloth. It is always a good idea to wash it twice in order to avoid the risk of residue, which results in carbonization. It also helps in removing every trace of the residue of oil and food. Keep in mind not to use abrasives like stiff brushes, scouring pads, or steel wool as they can scratch the surface and damage the cookware.
4. Rinse with Clean Water
After cleaning the nonstick cooking pan, it is essential to rinse it thoroughly using clean water. It will help in removing the soapy residue adequately.
5. Dry Thoroughly
Use a clean rag or dishcloth in order to dry the nonstick pan properly. After drying it thoroughly, make sure to store the pan properly.
How to Care for Nonstick Cookware?
In order to make your nonstick cookware last longer, you should take care of it properly. Below mentioned are some tips to take care of the nonstick cookware.
Avoid stacking the nonstick cookware, as it can make scratches on the cooking surface. If there is a need to stack the cookware due to limitation of space, then put a paper towel's layer between each pan.
In order to clean nonstick cookware, use a non-abrasive sponge or soft dishrag. Use warm water. Do not use rough cleaning surfaces.
Many manufacturers mention that you can use a dishwasher to clean the nonstick pan; however, it is always better to handwash it.
Use the paste of baking soda and water or abrasive cleaner in order to scrub off the persistent stuck-on food.
It can be quite overwhelming to take care of the nonstick cooking pans; however, taking care and using them properly can help you in keeping the cookware from getting damaged. Nonstick cookware is amazing to use for cooking, and if you take care of them properly, they can last for years while providing consistent and quality performance.