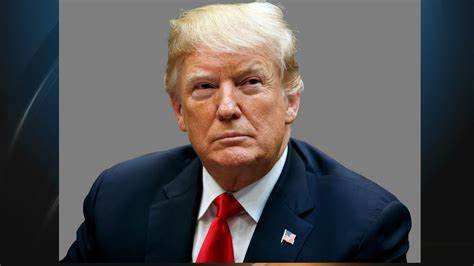 Donald Trump is the 45th president of the USA and a successful businessman. He is now 71 years old and has built an incredible business empire. So, how much is Donald Trump Net worth? Donald Trump is a real-estate developer, television personality, and author. Is Trump a billionaire? Yes, Donald Trump net worth is $2.5 billion according to Forbes.
Before becoming president of the US, Trump is known primarily for being the owner of the Trump Organization. This organization owns residential and commercial properties around the globe, mainly golf courses in Scotland, the United States, and Ireland. Donald also earned millions of dollars in 2000 and licensing his name for the myriad of products and real estate development projects around the world. Donald defeated Hillary Clinton to become the 45th president of America.
Apprentice Earnings
When Trump teamed up with Mark Burnett to produce "The Apprentice" show. Trump's Apprentice deal e entitled him to 50% of the profit generated by the show. In 2005, he earned $48 million and between 2000 and 2018, he earned $197.3 million from this show.
Presidential Salary
As President, Trump's annual salary of $400,00; however, he keeps $1 and the rest of the amount he donates to charity.
Early Life Of Donald Trump
Trump's full name is Donald John Trump was born in June 1947. He is the son of millionaire real estate tycoon Fred Trump. Trump's grandmother Elizabeth and Fred Trump started out home construction and sales. In 1927, the company was incorporated as Elizabeth Trump & Son.
Trump briefly attended the Kew-Forest School in Forest Hills; however, at the age of 13, he was sent to New York Military Academy. As for college, Donald attended the University of Pennsylvania and Fordham University, where he graduated from Pennsylvania University in 1968 with a degree in economics.
After graduating, Trump returned to New York where he went to work in his father's company later the company known as The Trump Organization. After that Donald earned the fortune of renting the lower and middle-class housing in New York boroughs such as Staten Island and Queens and Brooklyn in 1970.
Through shares from his father's company which were set aside for each kid at various ages, so technically Donald was a millionaire on paper when he was just 8 years old in 1954.
Fred and Donald were co-featured on the inaugural Forbes 400 list of the richest Americans. After adjusting for inflation, Donald's sibling received around $413 million from Fred through dividends and inheritance by the time he died in 1999.
Careers Of Donald Trump
Trump's careers began at his father's company Elizabeth Trump and Son, this company was based in Brooklyn that focused only on rental housing.
When Donald was in college he undertook a project which included refurbishing the property that his dad had purchased. The property was the apartment complex in Cincinnati after investing $500,000 into the property, Donald was able to sell it for $6.75 million.
In 1971, Trump renamed his father's company to The Trump Organization. What he started off as the company revolving around middle and lower-class real estate into a big conglomerate and owning some of the best buildings around the world including The Trump World Tower.
The Trump organization owns hotels, skyscrapers, vineyards, golf courses, and many other amazing real estate properties, and as of 2020 Trump net worth is $2.5 billion.
In 2016, Donald made a transition from normal real estate to running for president against Hilary Clinton in The United States.
He won the election in 2016 and become the 45th president of the US. Most people were furious about the outcome of the 2016 election, with the phrase Not My President spread around like wildfire.
TV Show And Books
Trump has authored a number of books that include the bestsellers The Art of the Deal, The America We Deserve, and Trump 101: The Way to Success.
Trump teamed up with Mark Burnett productions to make the reality show for NBC called The Apprentice. This show was premiered in January 2004 and finally spawned several reboots including The Celebrity Apprentice. Donald also earned two Emmy Awards for his work on the show.
Relationships and Children
Trump married Ivana Zelnickova in 1977. Together they had three children; Ivanka Trump, Eric, and Donald Jr. In 1992, the couple split, and in 1993 Trump married Marla Maples and gave birth to a daughter, Tiffany, and the couple divorced in 1999. After that Donald married supermodel Melania Knauss in 2004 and gave birth to a son, William Barron Trump in 2006.
Personal Real Estate Holdings
He has a 30,000 square-foot triplex penthouse at the top of the Trump Tower on Fifth Avenue in New York City. This apartment is covered in diamonds, marble, and gold with Italian frescos on the ceiling. This apartment is worth at least $150 to $200 million.
Donald paid $10 million for the 17-acre estate called Mar-a-Lago in Florida in 1980. Trump also owns a 213-acre estate called seven springs located in New York. He bought it for $7.5 million in 1995.
Also Read: Angelina Jolie Net Worth
Famous Donald Trump Quotes
"Money was never a big motivation for me, except as a way to keep score. The real excitement is playing the game."
"If you're interested in 'balancing' work and pleasure, stop trying to balance them. Instead, make your work more pleasurable."
"I like thinking big. If you're going to be thinking anything, you might as well think big."
"In the end, you're measured not by how much you undertake but by what you finally accomplish."
| | |
| --- | --- |
| Net Worth: | $2.5 Billion |
| Salary: | $400 Thousand |
| Profession: | Entrepreneur, Investor, Businessperson, Writer, Television producer, TV Personality, Film Producer, Actor, Economist, Real estate entrepreneur |
| Height: | 6 ft 3 in (1.91 m) |
| Gender | Male |
| Date Of Birth: | Jun 14, 1946 (74 years old) |
| Nationality: | United States of America |