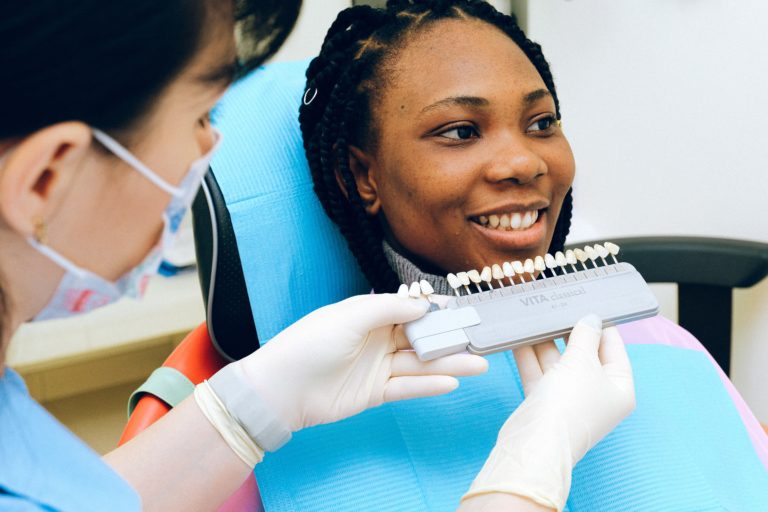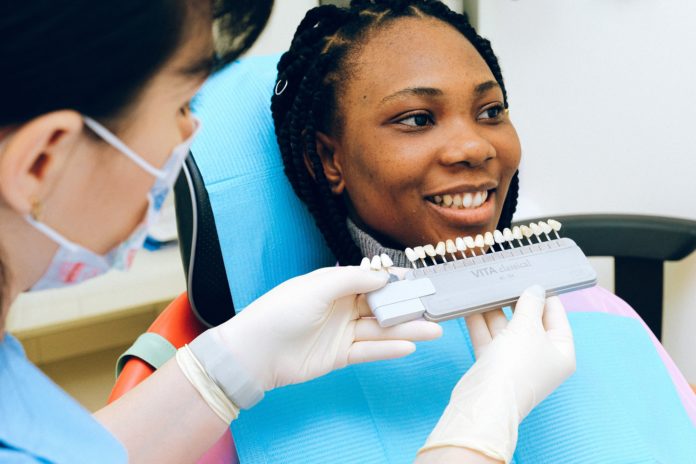 If you have multiple teeth missing or damaged, there are various ways to fix them, and one of the ways is by getting titanium dental or tooth implants. If you wonder how much a tooth implant cost and what the dental implant procedure is, then worry not.
In this post, we will discuss dental implants costs, procedures, risks, and limitations. Here is everything you should know before getting titanium dental implants.
What are titanium dental implants?
Titanium tooth implants are used to replace missing or damaged teeth. These suit the candidates with good overall health. Tooth implants have been used since the 1960s and are one of the most common types of implants because of their functionality and durability.
You can get dental implants done in the following cases.
Infections,
Significant tooth decay
Damaged teeth due to accident
Periodontal diseases
Alternative to dentures
Unlike a dental crown only placed on top of the existing teeth, dental implants can be fixed surgically into the jawbone to completely replace the tooth. Titanium tooth implants are a permanent treatment, but in some cases, they need to be replaced after several years.
Titanium implants vs. ceramic dental implants
One biggest advantage of getting titanium dental implants is they attach to bone and grow as an implant while it heals. The material is durable and can last for years and even permanently for some people. Also, titanium implant fractures are very rare.
If you are worried about the aesthetics of titanium implants, you can try Ceramic dental implants. These are white and match your teeth' color closely. If you have recessed gums, then these will be a better pick for you.
However, Ceramic implants come with various drawbacks as compared to titanium implants. These are made of brittle materials, but ceramic tooth implants cost more than titanium implants.
In some cases, ceramic implants also get damaged in the manufacturing process and lead to the risk of rejection and fractures after implant surgery.
Titanium tooth implant side effects or complications
Dental implants do not cause any long-term side effects in general. However, very rare titanium may cause allergic reactions, especially if you have a history of metal allergies. Before getting implants to get yourself tested for metal allergy.
Another very rare side effect of getting titanium tooth implants is titanium toxicity which may cause bone loss or bone inflammation.
If you have any underlying health conditions, the titanium implants may not heal properly against the jawbone.
Check out for
alcoholism
cancer
diabetes
Smoking
Taking care of your titanium dental implants is extremely important like you would of your natural teeth. Regular brushing and flossing and going for regular dental checkups is a must. If you follow proper diligence, your implants will last longer.
Read more- How To Get Rid Of White Spots On Teeth?
Titanium Dental implant procedure
The dental implant procedure requires the following steps:
The oral surgeon will first place the implant into your jawbone. This implant is also called a post and is similar to a screw.
Now an abutment will be placed on top of the implant. This will keep the implant secured in one place and will also act as a base for the tooth crown.
The last step includes placing the crown on top of the abutment. The crown mimics a natural tooth look and also works as an encasement for a remaining implant.
All these above steps are completed in separate appointments. After your titanium post is placed on the jawbone, you may need to wait for a few months before completing the remaining steps. This gives enough time for the jawbone to heal.
Pain and recovery time
Before the implant surgery begins, the dentists will use local anesthesia, so you do not feel any discomfort or pain during the entire procedure. In severe anxiety cases of dental surgery, general anesthesia is also used.
Your oral surgeon will give you all the instructions on how to care for your new dental implants, including regular cleanings. Most people feel comfortable after two days of getting dental implant surgery done.
How much does a tooth implant cost?
The average cost of dental implants can range between $2000 to $6000 per tooth. Titanium implants are less expensive as compared to ceramic tooth implants. The overall cost of a titanium tooth implant depends on the number of teeth, your location, your provider, crowns, x-rays, abutments, tooth extractions, and anesthesia.
Most dental insurance plans cover implant procedures. Your provider may also provide payment and financing plans in case you are un-inured.
Final Words:
Titanium implants are the most common dental implants because of their durability and efficacy. Once the implants heal properly, these become permanent with proper care and regular cleanings.
Getting a new tooth implant will cost a lot of money and requires a lot of time as well. You can talk with your dental insurance provider or oral surgeon about possible finance options.
We hope this article has answered all your questions and cleared all the doubts regarding tooth implant cost and procedure. Do not forget to leave a comment down below if you find this post informative.