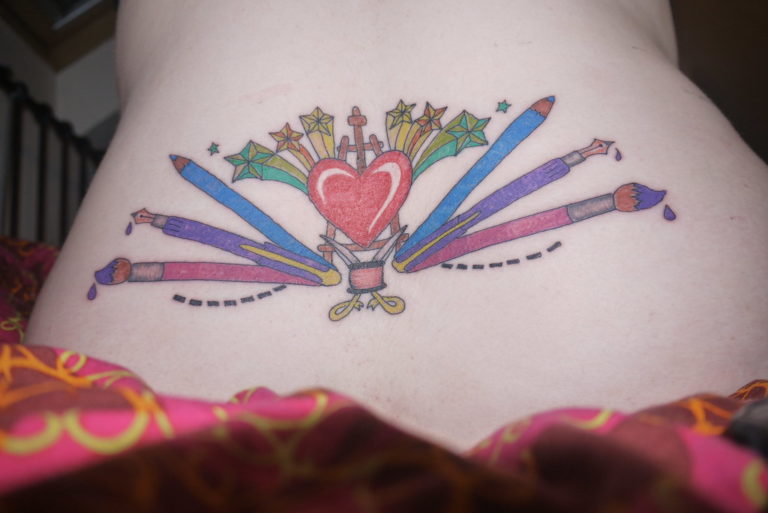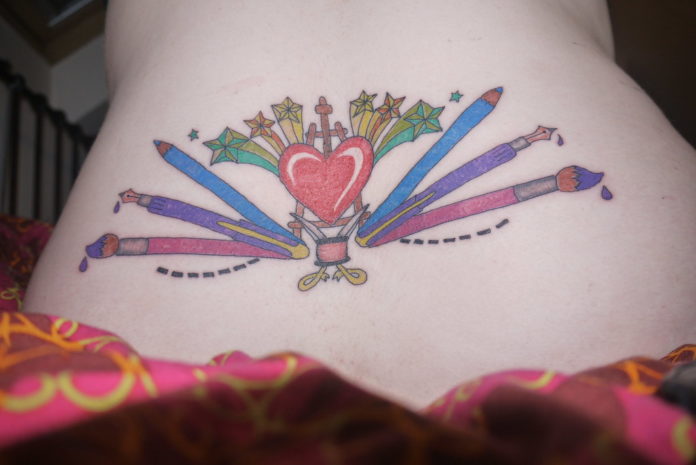 Do you love tattoos? Or do you have this popular body art inked on you? Well, if yes, then you know how these pieces of art can make you look fascinating and unique. But sometimes, these artistic pieces can be a problem, and you may need help with things like tattoo removal cream and more.
The good thing is that there are numerous options that you can try when it comes to tattoo removal cream. You can also try various other methods for tattoo removal, but the creams are more convenient and easy to get.
However, not every product is worth the money and doesn't deliver the promised results. Thus getting the best tattoo removal cream is essential. To help you with this, we have prepared a list of various aspects for which you need to know, along with some best creams.
Best Tattoo Removal Cream
Before we move on to the best creams for tattoos, let's see some facts which play a role in selecting the best product.
How Do Tattoo Removal Creams Work?
Tattoo removal creams are topical and the best way for tattoo fading and removal if you want it to be painless. The good thing about tattoo removal creams is that they have minimum side effects in comparison to other methods.
The tattoo creams don't go deep like the tattoo ink and thus don't completely remove the tattoos. They instead of complete removal, peel off the upper layer of skin and thus lead to fading of the tattoo, making them less visible.
What To Look For In A Tattoo Removal Cream?
Before you spend your hard-earned money on the creams claiming to be the best cream for tattoos when it comes to removal, do your research.
You must go for products which have strong reviews. Other than this, you should also go through the experiences of other people for the use of the cream. This will let you know how the cream works? What are its side effects? If any, to what extent is it effective? And more.
What Are The Side Effects Of Tattoo Removal Creams?
Before you go for a tattoo removal cream, you must know its side effects. Some of the side effects include:
Some creams contain hydroquinone which may result in the lighting of skin. So if you have a dark skin tone, it may lead to permanent discoloration of the skin.
In some cases, tattoo removal creams may also lead to scarring, sin burns, and itchy rashes permanently.
They can also cause tissue and skin damage in some extreme cases.
Time Frame
If you want a quick tattoo removal, then creams are not a suggested option. This is because the tattoo cream takes a course of several months before it starts to show results.
So, always look for an estimated time frame before you purchase a cream. For this, the best thing is to go through the reviews of other customers.
Cost
The cost of the cream will also play a role in tattoo removal. So before you go for a cream, consider its cost and effectiveness both.
Now when you know most of the aspects of a tattoo removal cream, let's move on to the best options available in the market.
Top Tattoo Removal Cream
After going through a number of products and considering all the aspects we mentioned above, we have selected the following tattoo creams.
Trichloroacetic Acid From RePare Skincare
This is one of the best tattoo removal cream you can get for yourself. The reason why we selected this cream is that it is an acid-based variant. Thus it helps in faster peeling of the skin and that too in an effective way as it contains Trichloroacetic acid.
Pros
One of the most effective treatments for tattoo removal at home.
Wallet-friendly
Also useful for warts, scar removal, and skin tags.
Short time For showing effect.
Cons
It's painful.
It can be potentially hazardous to health in some cases.
Wrecking Balm Tattoo Fade System
This cream tattoo cream comes with a system of various fading creams along with a mid-dermabrasion applicator. This is for an active fading process of the tattoo without the pain of skin peeling.
Pros
More effective in comparison to other fading creams.
It doesn't leave a sign or scar.
Includes a concealer for emergency uses.
The package includes necessary hardware.
Easy to use on large tattoos.
Cons
In some cases may cause discomfort on mild levels.
Modao Fading Cream
This is a wallet-friendly option that helps in fading the tattoo over a period of six months' time. The good thing about using it is that you don't need to go through dermabrasion and skin peeling.
Pros
Wallet-friendly
Low risk during the fading process
Contains natural ingredients.
Cons
Inconsistent china seller.
The low portion of cream in each tube.
Inked Up Tattoo Removal
This is one of the best tattoo removal cream which offers tattoo fading with minimum side effects. It is designed for lighting tattoos by using alcohol and light exposure. One more good thing is that it doesn't remove the layers of skin pigment. Thus it is painless cream for fading or the tattoo.
Pros
Good for the removal of color tattoos.
Wallet-friendly
Alcohol-based removal formula, so safe for skin.
Desaturates tattoos
Cons
Not much suited for large tattoos.
Less effective in comparison with dermabrasion and TCA
Herbal Xpress ProFade
This is one of the greatest options which you can try as a tattoo removal cream. The good thing about this cream is that it comes in a pack of three. It includes pre-lightening creams along with a post-lightening cream to give maximum skin protection in addition to fading.
Pros
Hydrates and exfoliates skin to prevent irritation.
Medically tested.
The three-step removal process is more gentle and gradual on the skin.
Contains ingredients like scents and aloe vera, thus a pleasant usage experience.
Cons
Expensive comparison to other creams
Needs more time for working.
These are some of the best tattoo removal cream options which you can try for fading and removal of the ink to an extent. One thing to remember is that the removal cream and tattoo numbing creams are two different things and work differently, thus don't confuse them.
Takeaway
There are various options available in the market when it comes to tattoo removal cream. The good thing about tattoo removal creams is that they are less painful and budget-friendly in comparison to other methods.
Before you go for a tattoo cream, you should consider various aspects related to it, like its effectiveness, cost, and more.